A tabby cat has taken on the role of mother for two orphaned babies with large fluffy tails but they don't meow.
Meet Belka the cat and her babies.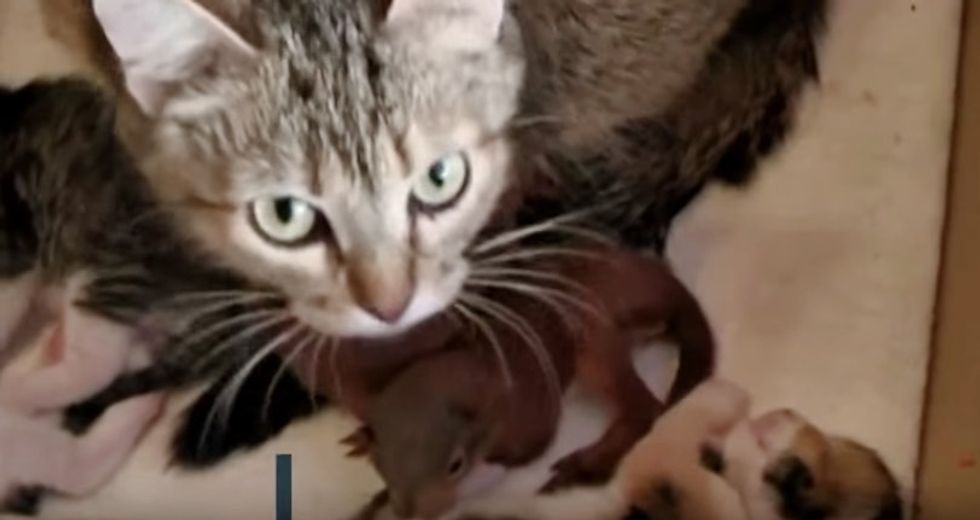 YouTube/VIDEOLANDMARKS
Two baby squirrels were picked up by local police in Poltava, Ukraine back in April after a resident found them abandoned and in need of urgent care. The police quickly found them shelter and an unlikely mom.
A 3-year-old cat who recently gave birth to a litter of her own, happily took the baby squirrels into her loving arms and started nursing and caring for them around the clock.
When they placed the red squirrels next to Belka, she immediately claimed them as her own. The little rescue squirrels were happy to be snuggling with a mother again.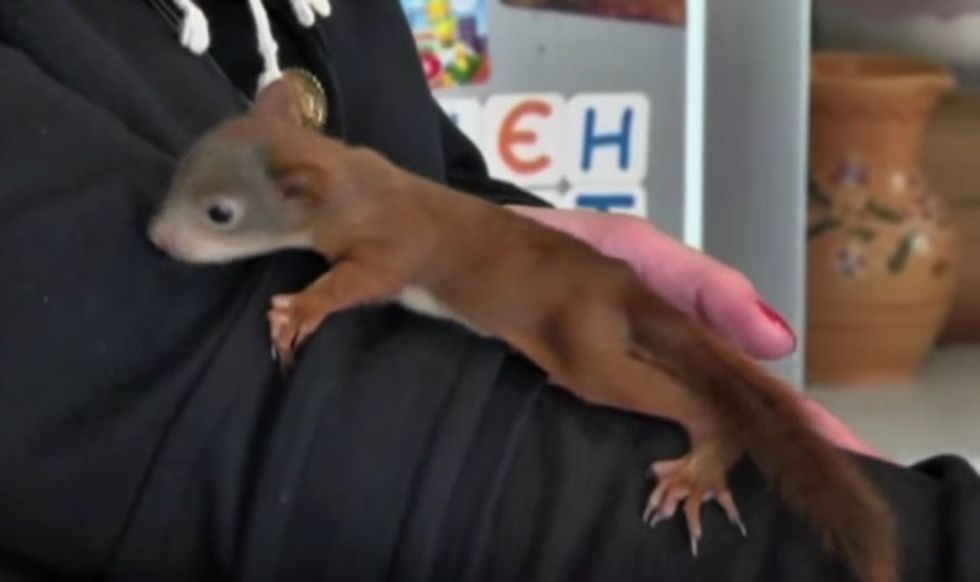 YouTube/VIDEOLANDMARKS
Interestingly, cat mama's name, Belka, translates as squirrel, and now she has two actual squirrels as her babies.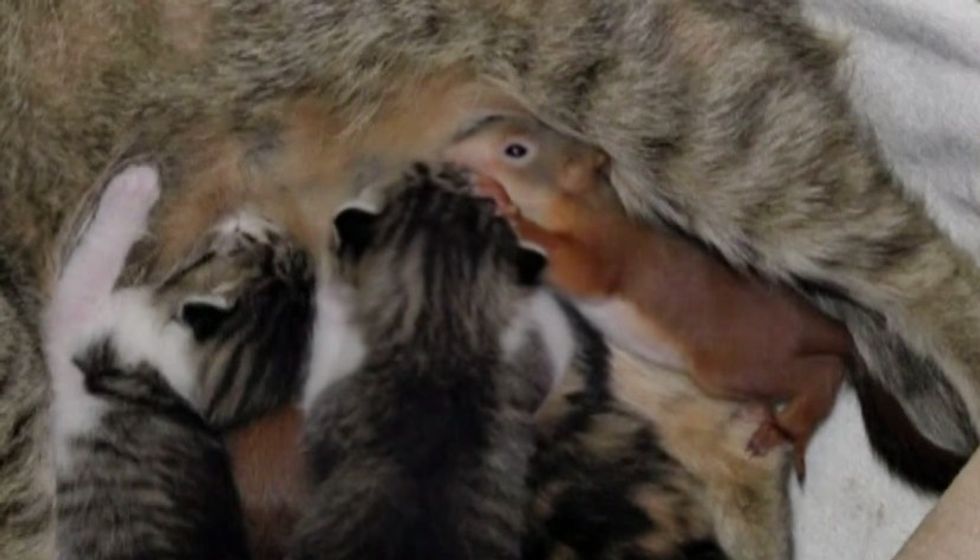 YouTube/VIDEOLANDMARKS
The kittens also have accepted the baby squirrels into their big family.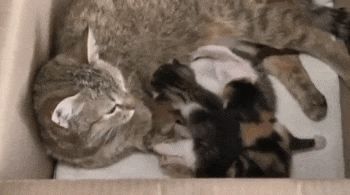 YouTube/VIDEOLANDMARKS
Watch the video here:
A cat mama's love is incredible! Share this story with your friends.

Related story: Stray Cat Saves Baby Bobcat who Lost His Own Mother