A stray cat wandered onto a family's porch. Not only did they save her, but her kittens too.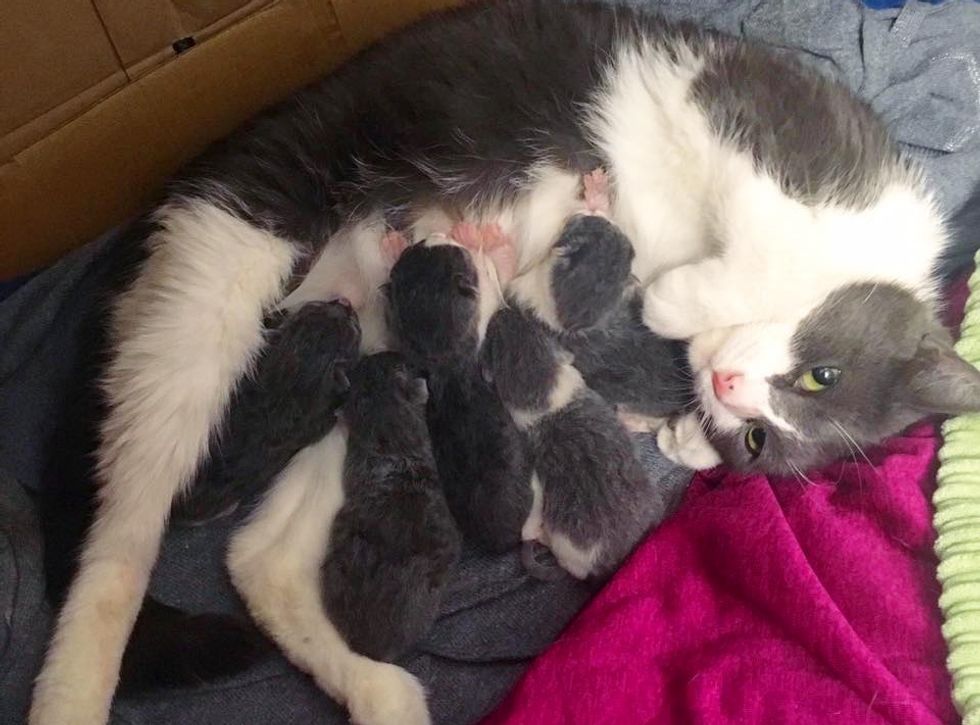 Chatons Orphelins Montréal
Stefany and her mother Johanne from Montreal, Canada have been caring for stray/feral cats in their neighborhood, getting them spayed and neutered and finding friendly cats and kittens homes.
Every time they get a cat off the streets and into a good home, another one shows up on their porch.

Earlier this year, a gray and white cat wandered by their home, looking for something to eat. She was very shy but too hungry to resist the food the family offered.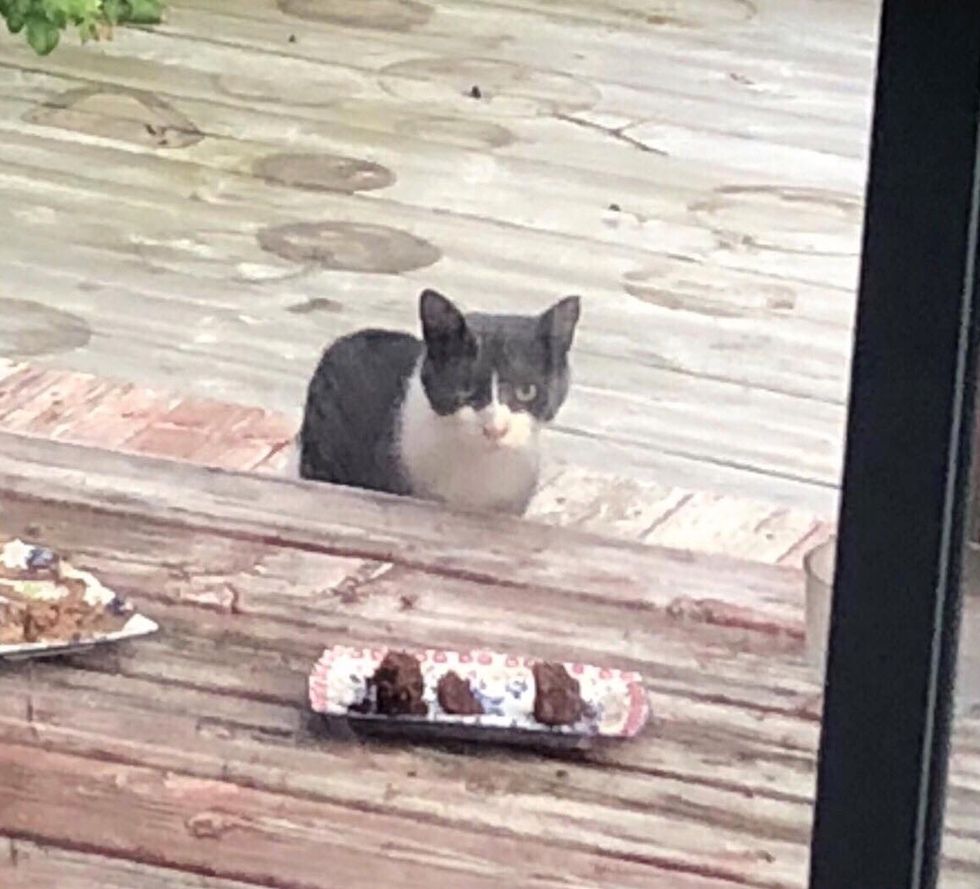 Chatons Orphelins Montréal
It didn't take long for Stefany to notice that the cat was pregnant. She would chirp whenever she saw someone in the house. Stefany's cats heard her meow and came running to the window to see her.
They continued to feed her, and the cat would come a little closer to them each day.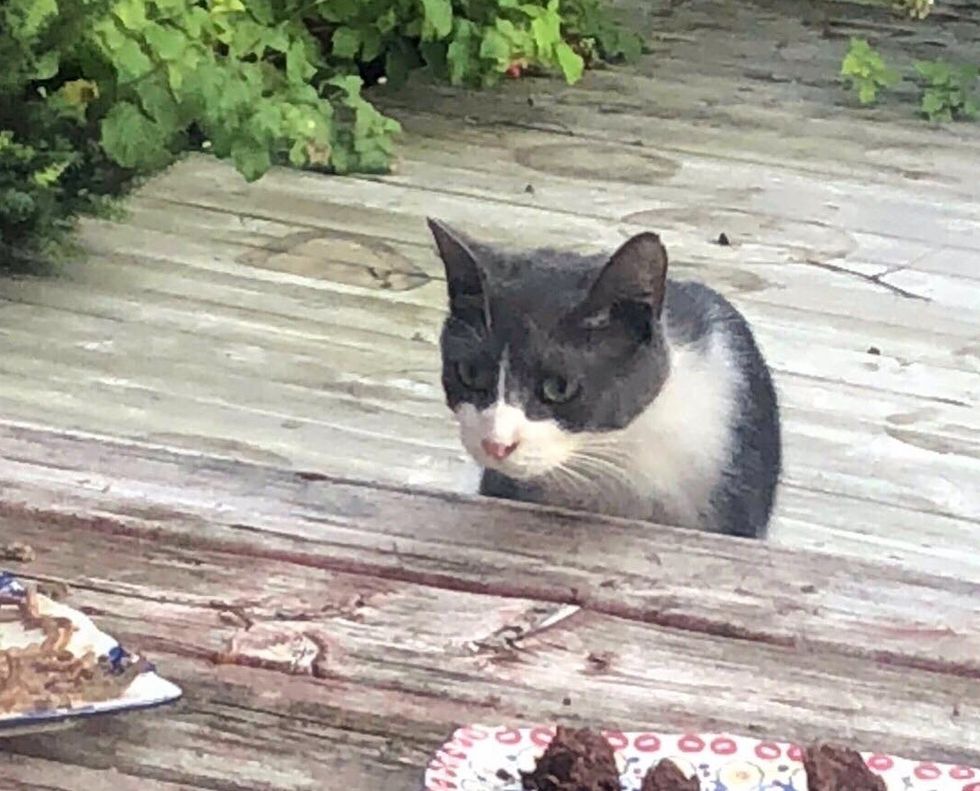 Chatons Orphelins Montréal
When they put a humane trap outside the house, she circled around it a few times and eventually walked right in and chirped as if to say she was done with living on the streets.

Stefany brought her in and the kitty immediately made herself at home. She was friendly and grateful for the food and her comfortable bed.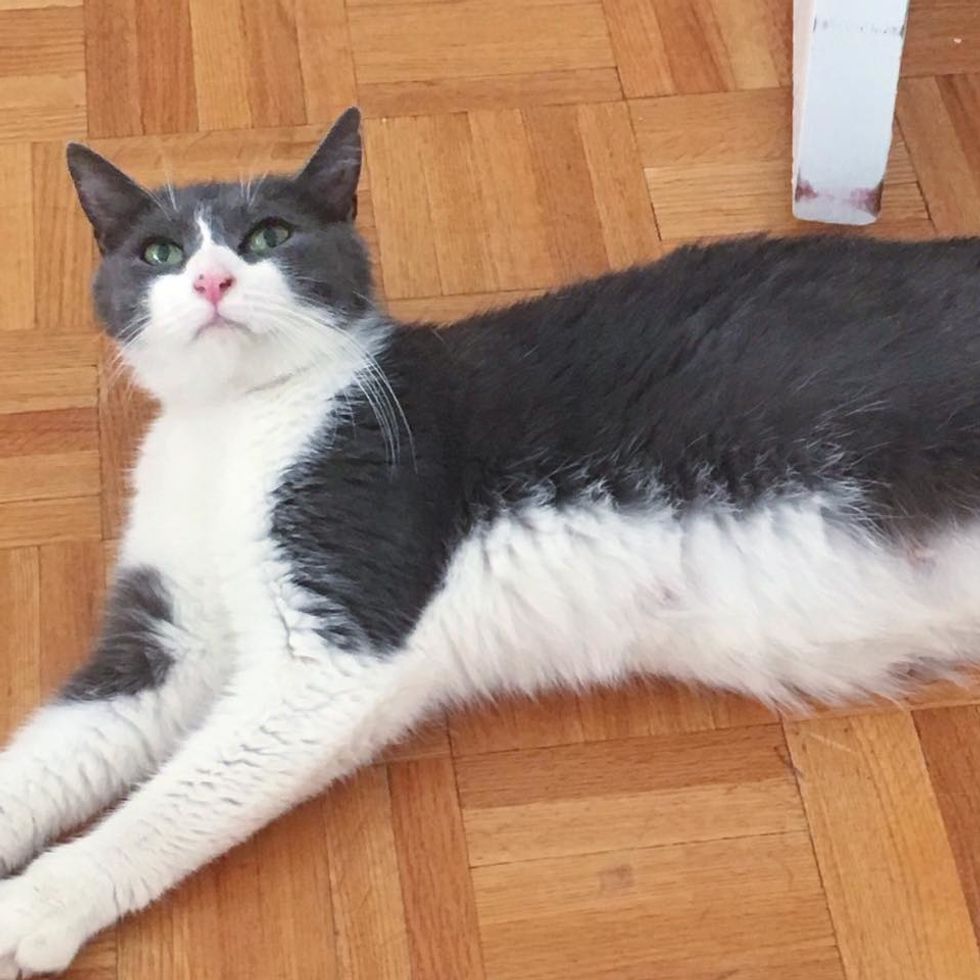 Chatons Orphelins Montréal
The family reached out to Chatons Orphelins Montréal for help. When the rescue found a foster volunteer, they took her right in and named her Sookie. "She discovered her nest and settled right in," Celine Crom of Chatons Orphelins Montréal shared with Love Meow.
Sookie started purring soon after her arrival, and the next day, she went into labor.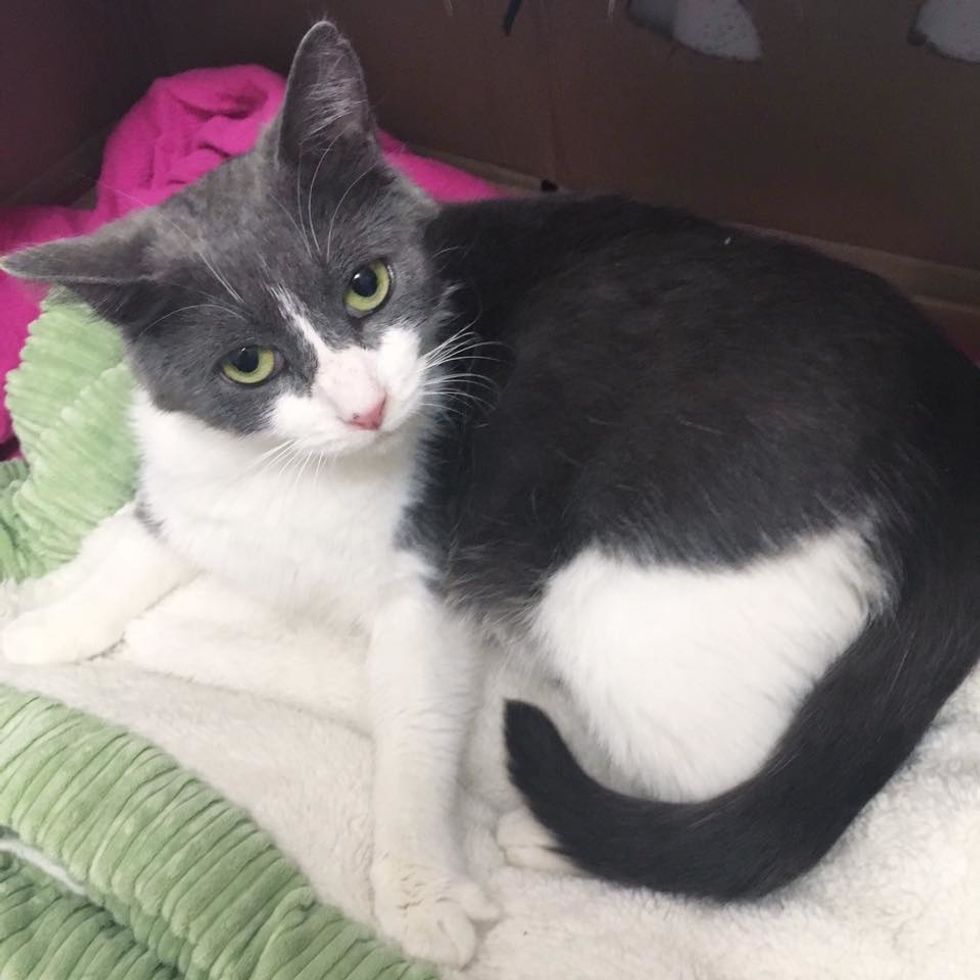 Chatons Orphelins Montréal
The momma cat gave birth to a litter of five kittens who looked like her tiny mini-mes.

Watch Sookie's journey in this video:
Stray cat finds right home to seek helpyoutu.be
"We knew she was going to give birth soon but didn't expect it would happen so fast. Soon after she settled in her room, her foster mom, Melissa, was surprised to discover five little babies with her."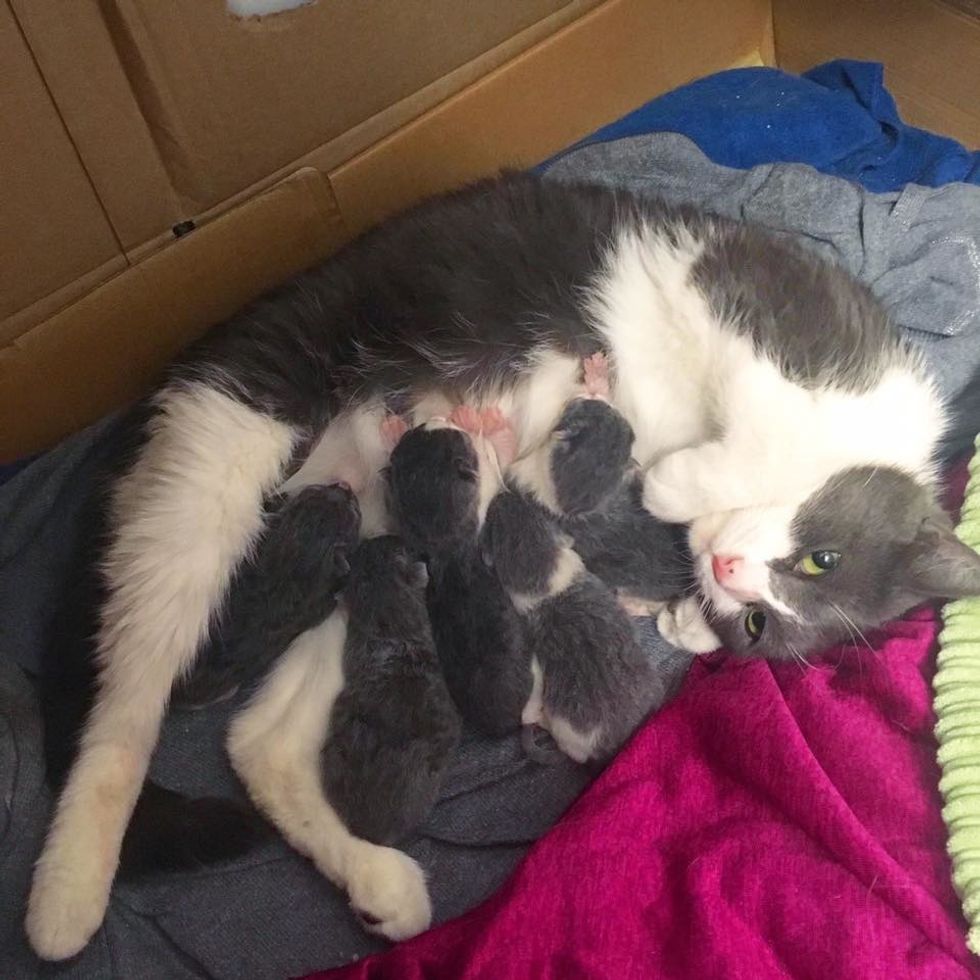 Chatons Orphelins Montréal
The kittens were born in a safe, comfortable home away from the unknown elements of the outdoors. Melissa weighs them every day and supplements the tinier kittens who have trouble nursing.

"The smaller kittens can't latch very well. Thankfully, they have their foster mom who syringe-feeds them every day to help them thrive."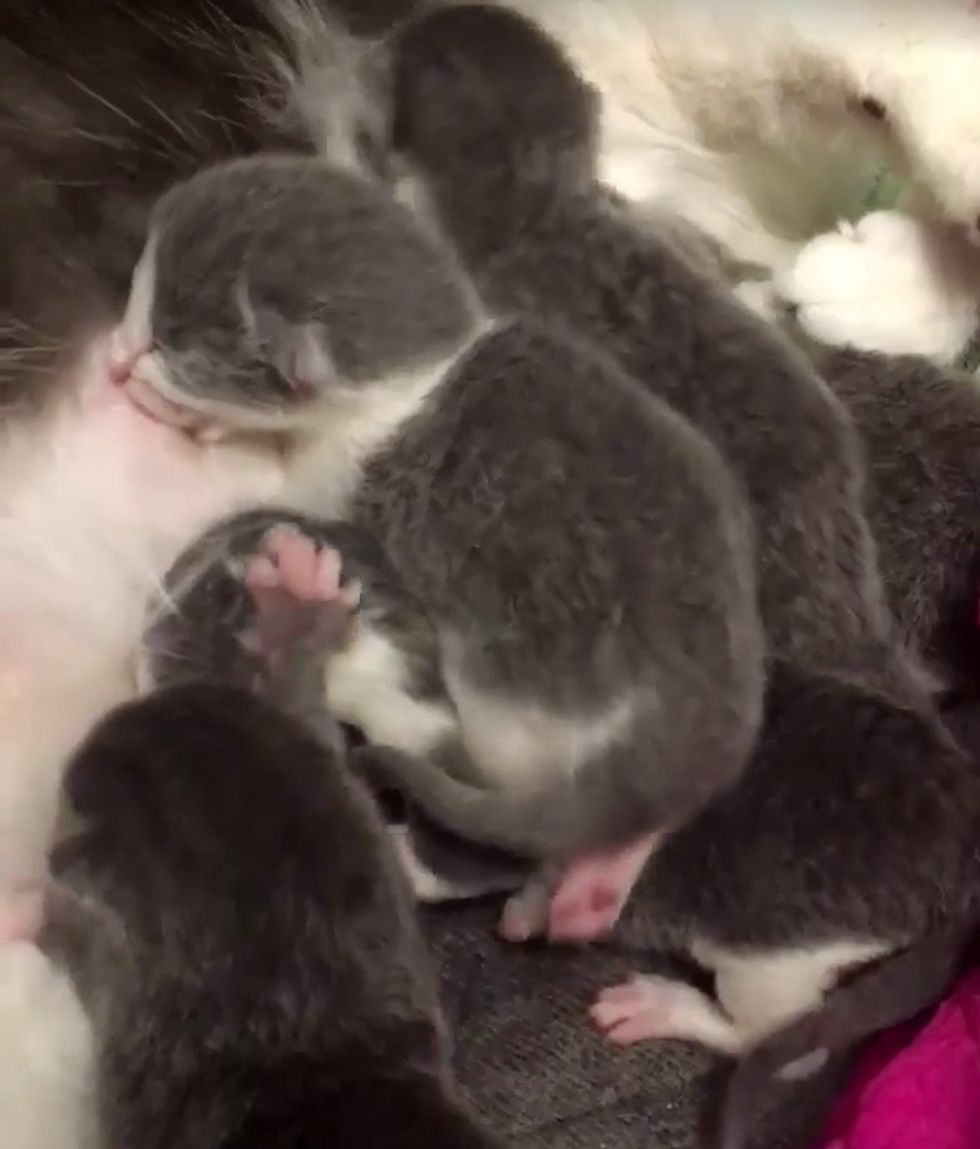 Chatons Orphelins Montréal
Mama Sookie came to the right home to seek food and shelter.
They took her off the streets so she and her kittens could have a chance at a better life.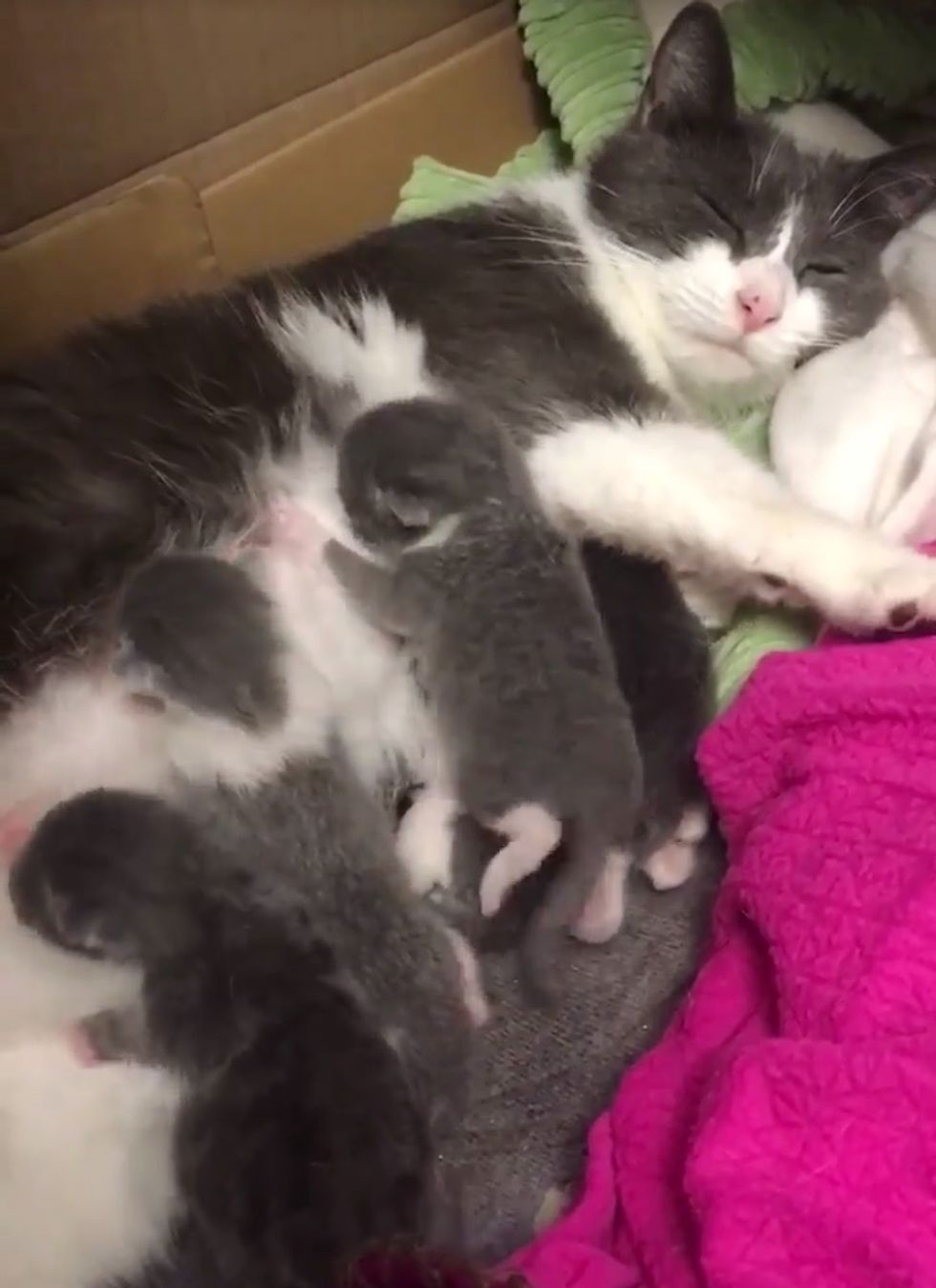 Chatons Orphelins Montréal
Share this story with your friends. Follow updates on this adorable family on Facebook.
Related story: Stray Cat Walks into Family's Home to Have Kittens When She Knows They are Kind