Chloe (ginger cat) and Ramona (black cat) were rescued from a feral colony. They were found pregnant and given a safe and comfortable environment to have their kittens.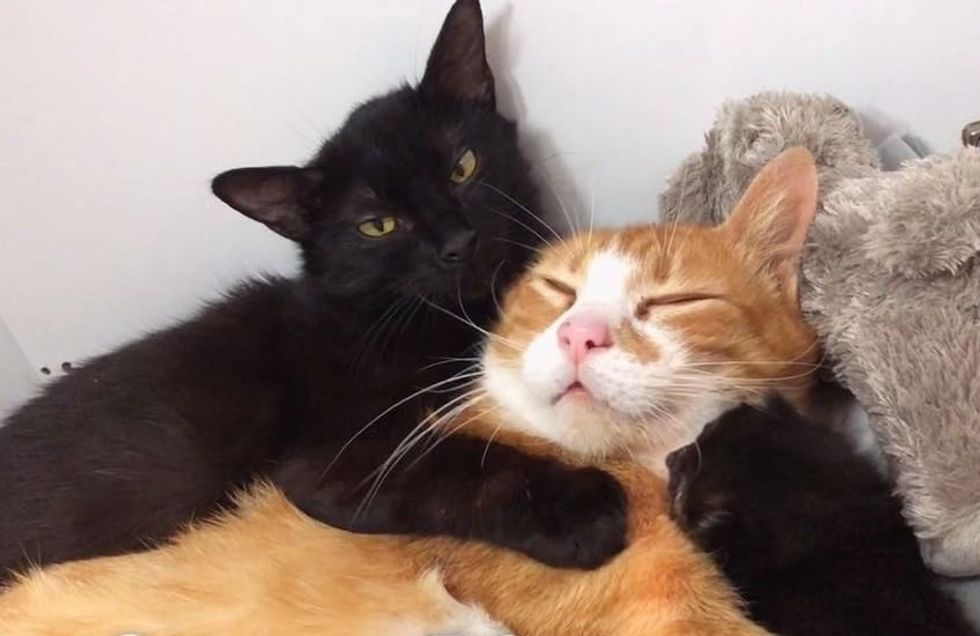 Tinykittens
Over a month ago, TinyKittens, a local rescue group in Langley, British Columbia (Canada) trapped a pregnant feral cat named Chloe who appeared to also have kidney disease.

"This is her second pregnancy already this year… if we hadn't trapped her, she would have gotten pregnant again and again until her kidneys gave out. Happily, Chloe's story will have a much different ending," the rescue said.
A week later, two other feral mother-to-bes, Ramona and Rula, were rescued and moved in with Chloe.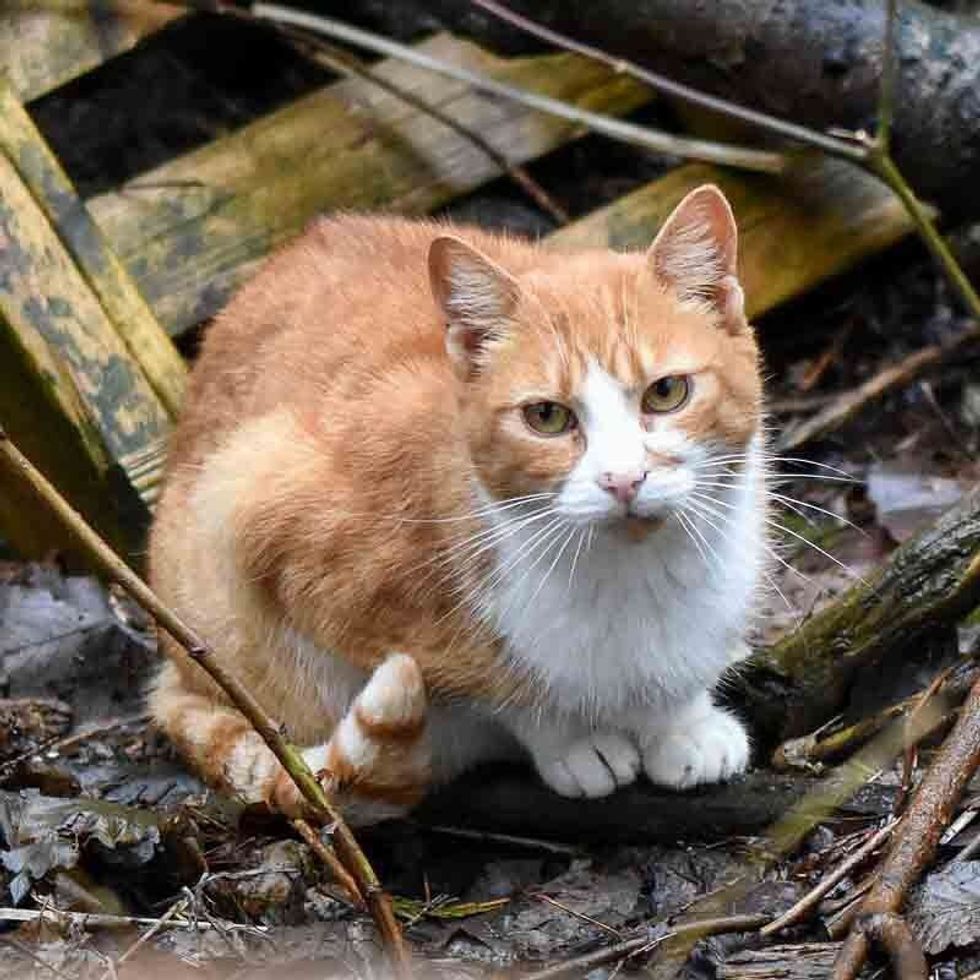 Tinykittens
Chloe was very sweet to her new roommates but took a liking to Ramona. She would cuddle up to her, purring up a storm.

"We wanted them to be able to raise their final litters of kittens somewhere safe, where moms and babies would be spayed and neutered," Shelly of TinyKittens told Love Meow.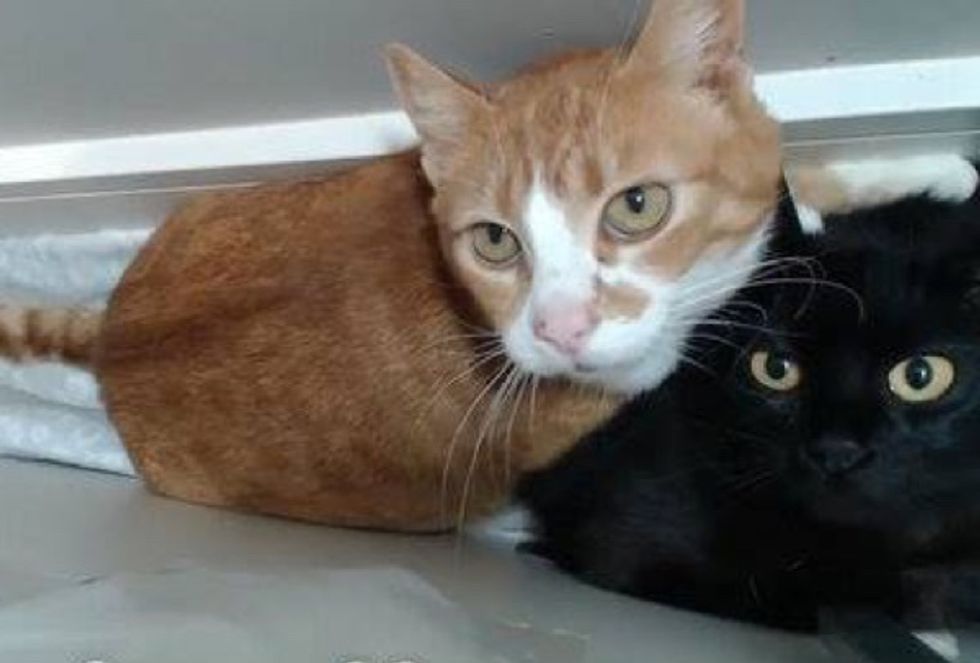 Tinykittens
Ramona gave birth to a litter of kittens a couple weeks later, and Chloe decided to offer a helping paw.

"They are from the same colony. It is likely that they knew each other before we brought them in. Interestingly, because we know Chloe is older than Ramona and because of their colors, we know they are not mother/daughter or sisters from the same litter," Shelly told Love Meow.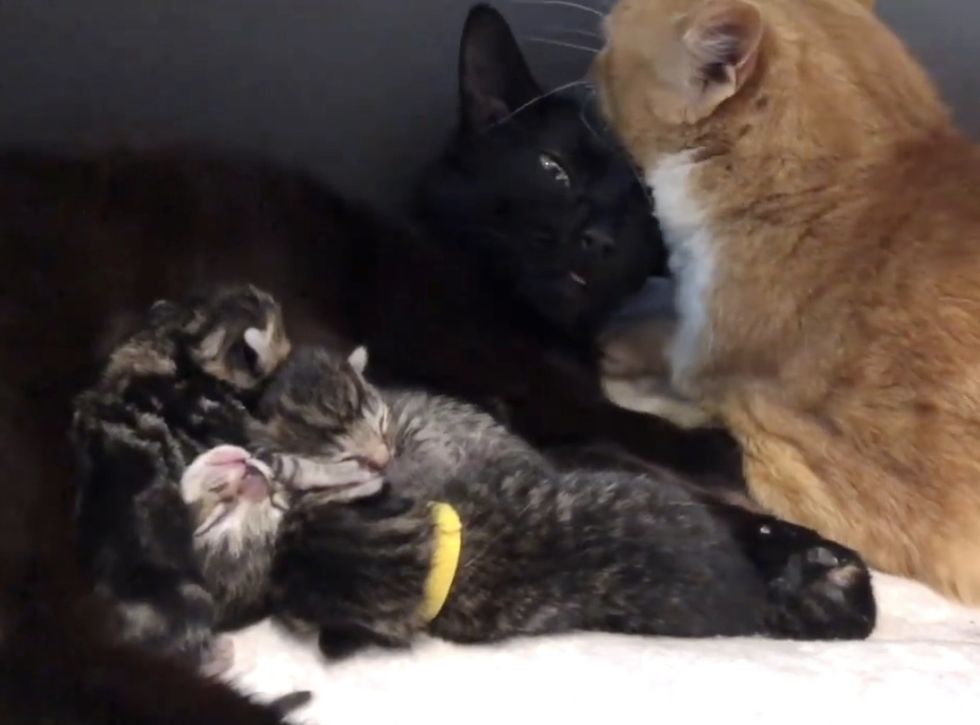 Tinykittens
A few days later, Chloe went into labor, and something incredible happened. (Scroll down for video)
"We've never seen anything quite like this, but it really shows the love feral cats are capable of, if given the chance to show us," the rescue said. "They are remarkable creatures with a deep capacity for love, even though we humans rarely get to witness it."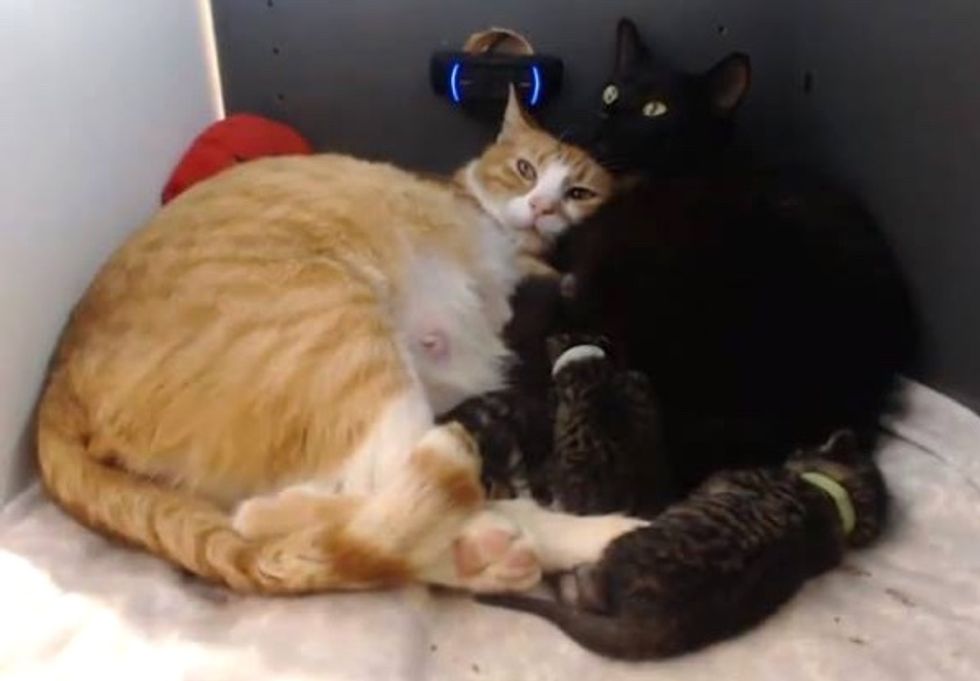 Tinykittens
While Chloe was having contractions, Ramona wrapped her arms around her, trying to comfort her, acting as her "doula". Once the kittens were born, Ramona jumped in to help.

"Ramona was with her every step of the way, helping clean and dry kittens, administering hugs, cleaning Chloe, and even nursing the new arrivals with Chloe worked extremely hard to bring them into the world."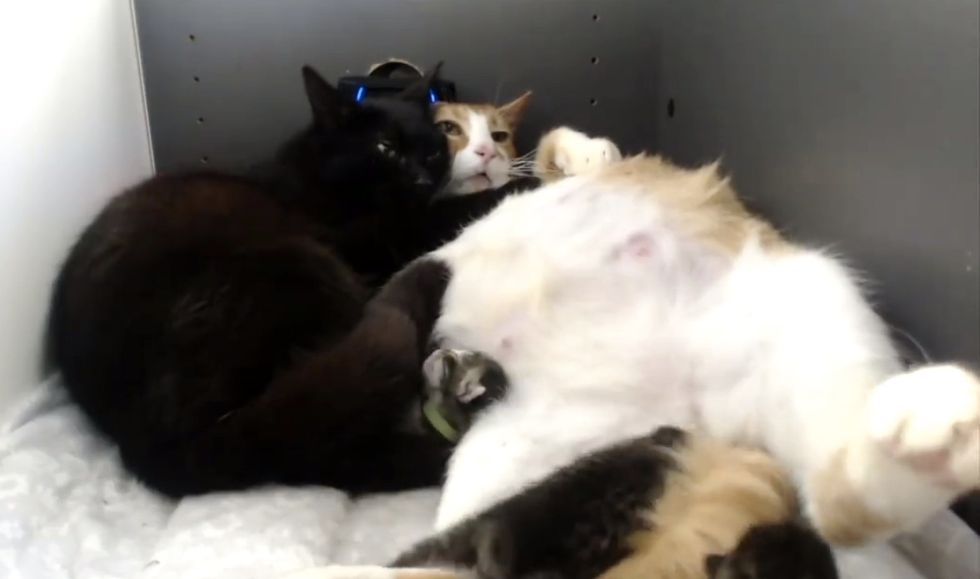 Tinykittens
The two mama cats are now co-parenting all nine kittens, sharing responsibility and supporting each other with lots of snuggles.

"Chloe and Ramona are raising their last litters of kittens in our care. We have been blown away by the love and support they have shown each other through pregnancy, labor and now raising their babies together. It's really quite beautiful."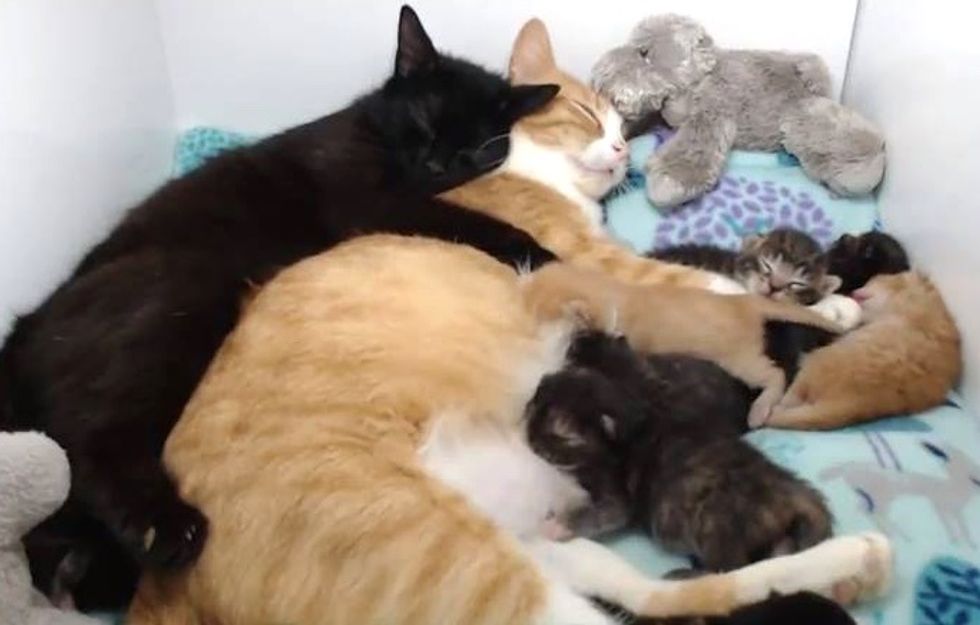 Tinykittens
"Feral cats are incredibly sensitive, social creatures, capable of great love and compassion when given a chance," the rescue added.
"The best way to help cats like Chloe and Ramona is to support Trap-Neuter-Return (TNR) efforts in your own communities, and to be advocates for spaying, neutering and compassion."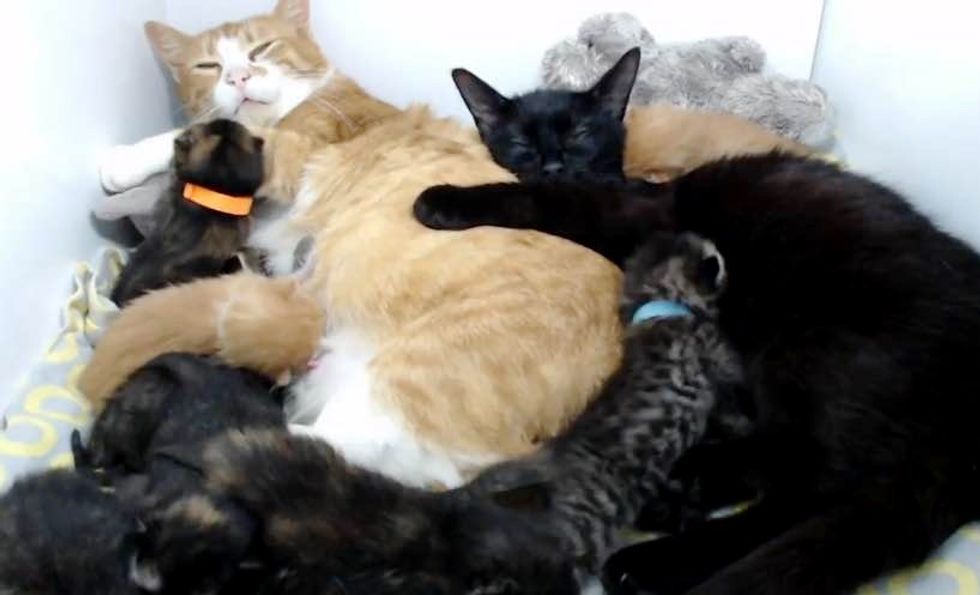 Tinykittens
"Chloe and Ramona are two of the last un-spayed females in their colony of more than 200 feral cats. More than 100 have been socialized and adopted."
Mama Chloe cuddling with her little mini-me, Colby, in pure bliss!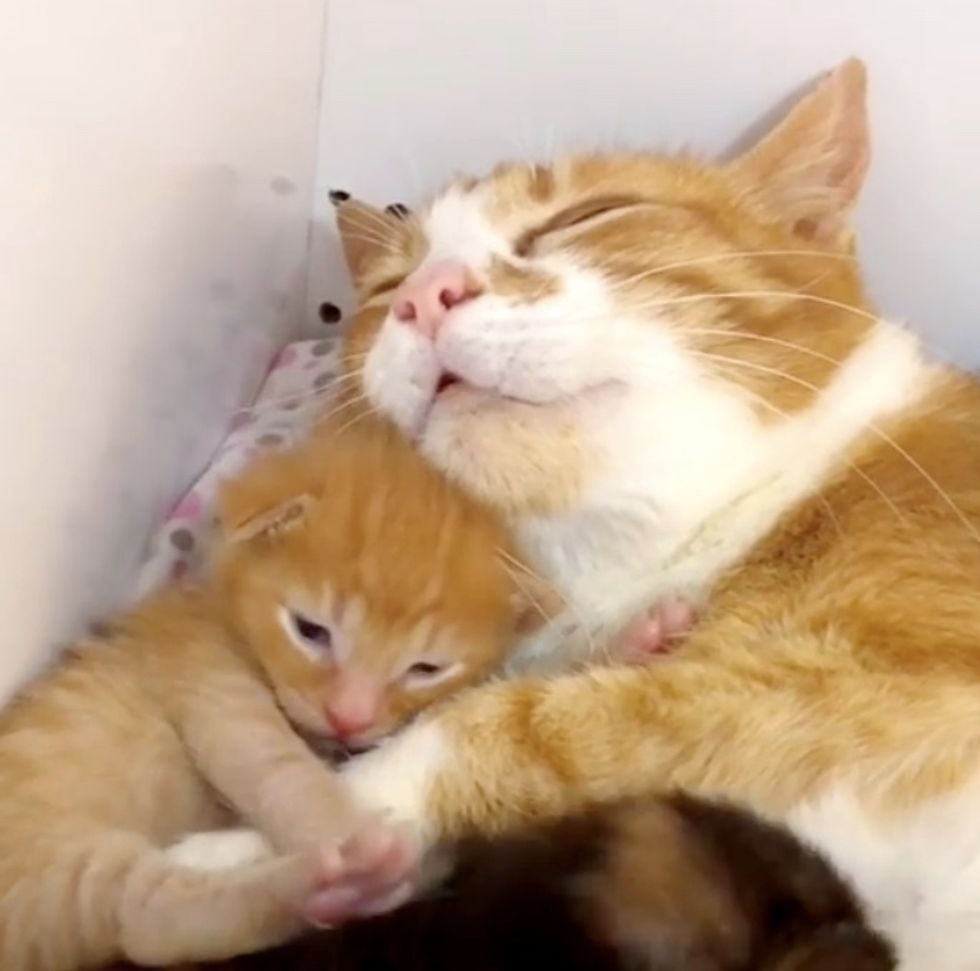 Tinykittens
Follow updates on Chloe, Ramona and their kittens on Facebook and Instagram.
Watch their incredible journey in this video:
Share this story with your friends.

Related story: Cat Mom Gets a Helping Paw from Kitten-loving Dog to Raise Her Babies