A little ginger kitty was spotted at a gas station. This is him cuddling with the person who saved him. "I'm so glad we rescued him. He sure shows his appreciation," kitty's human wrote via reddit.
"We found him at a gas station so we took him vet and cleaned him up. I have never had a cat that likes to cuddle."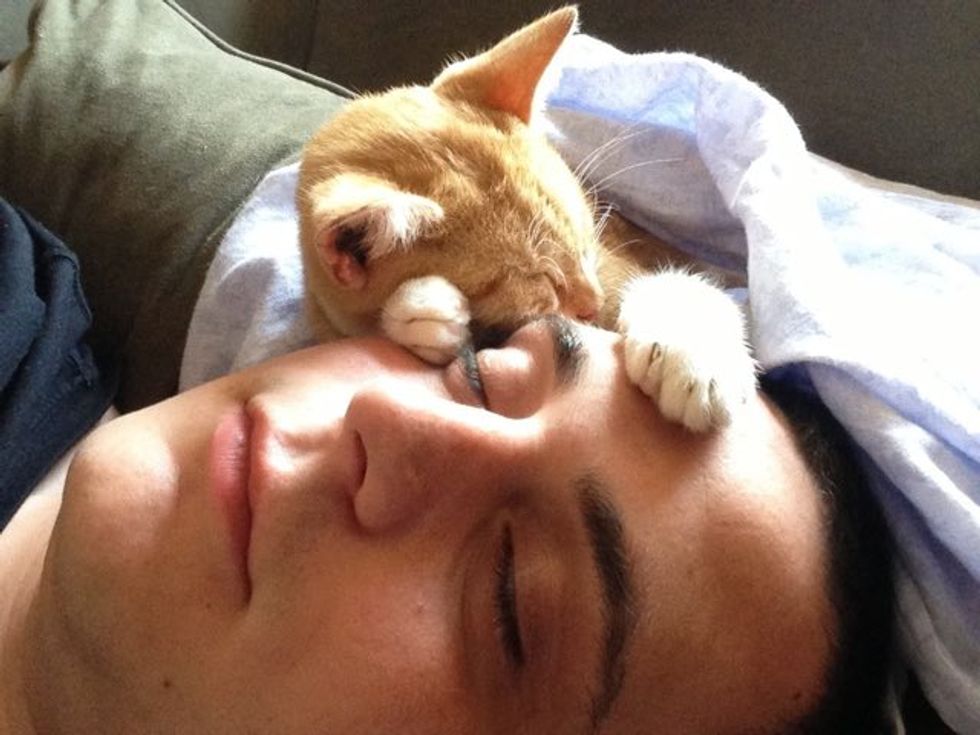 "It really means a lot that he trusts me."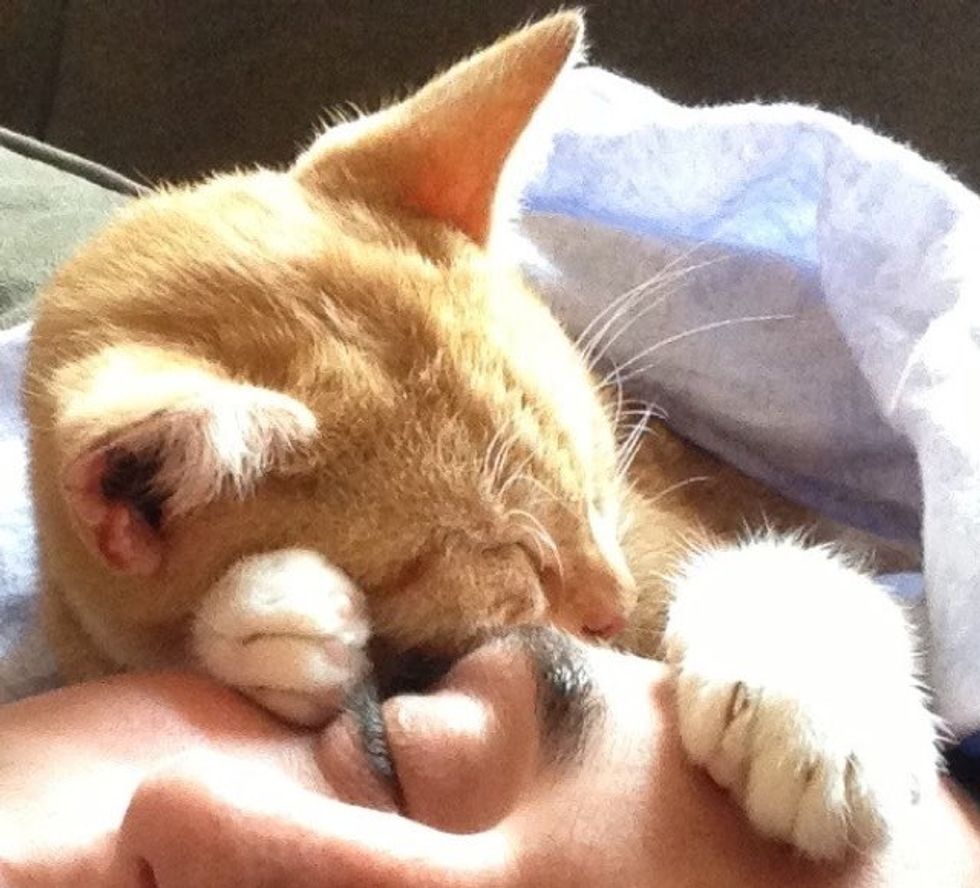 "I'm really grateful for this kitten and so is he."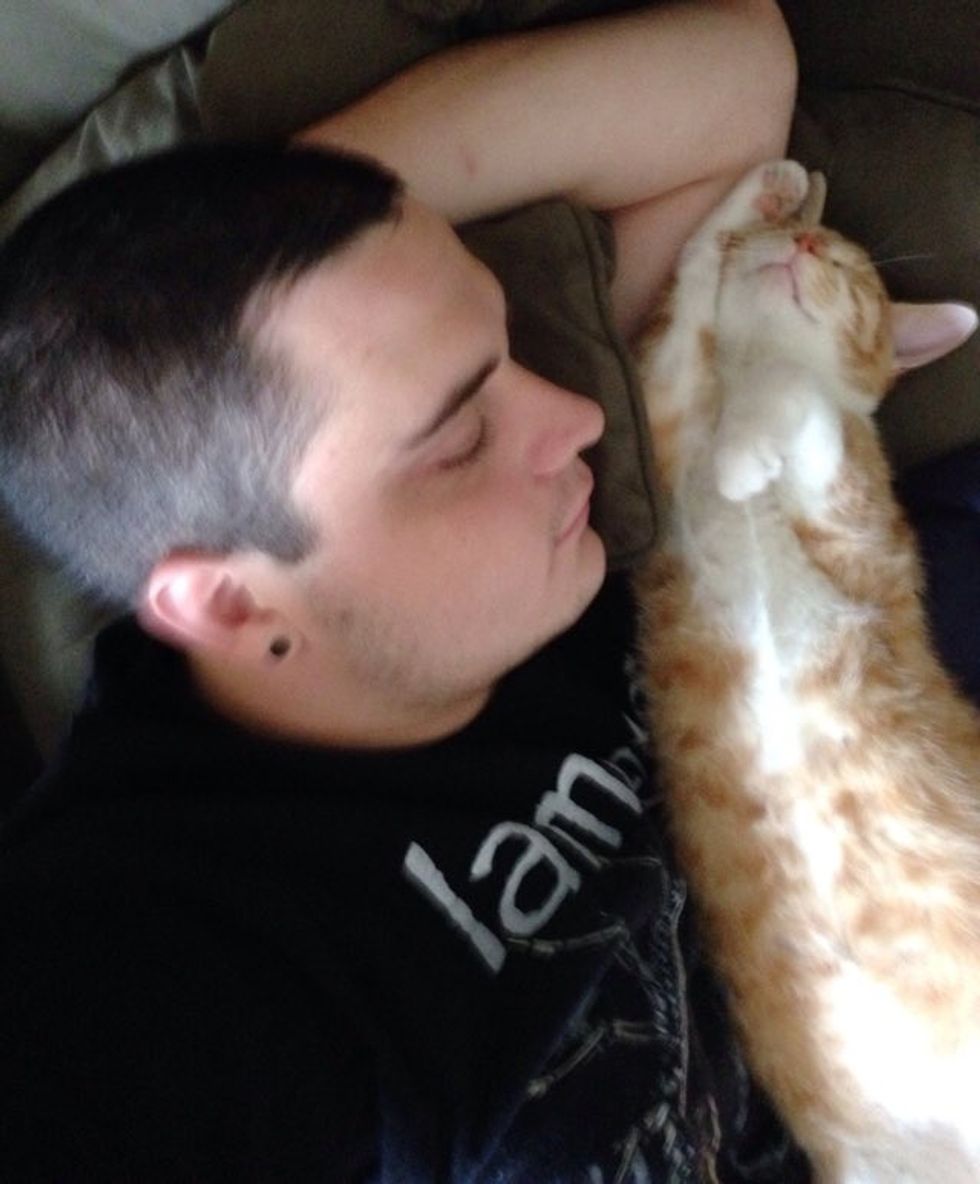 Photos via reddit.