A cat was found outside a Bagel shop in need of a lot of TLC. A woman brought her home, and the kitty snuggled up to her, purring up a storm.
Meet Cookie aka Queenie.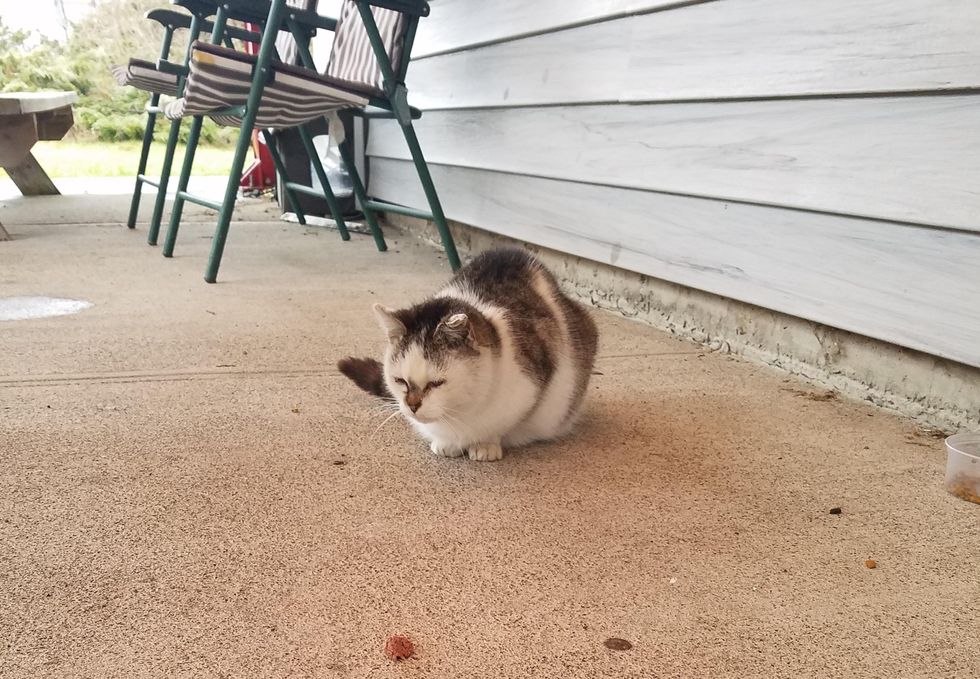 Lydia Dobkowski
Share this story with your friends. If you are interested in adopting Cookie, you can contact Lydia at 10littleorphans@gmail.com.
(More info: reddit)
Related story: Woman Saves Orphaned Calico from Dumpster and is Surprised to Find Out What a Rare Gem He is