On his last day, this senior cat held his humans' hands to tell them just know how much he loved them.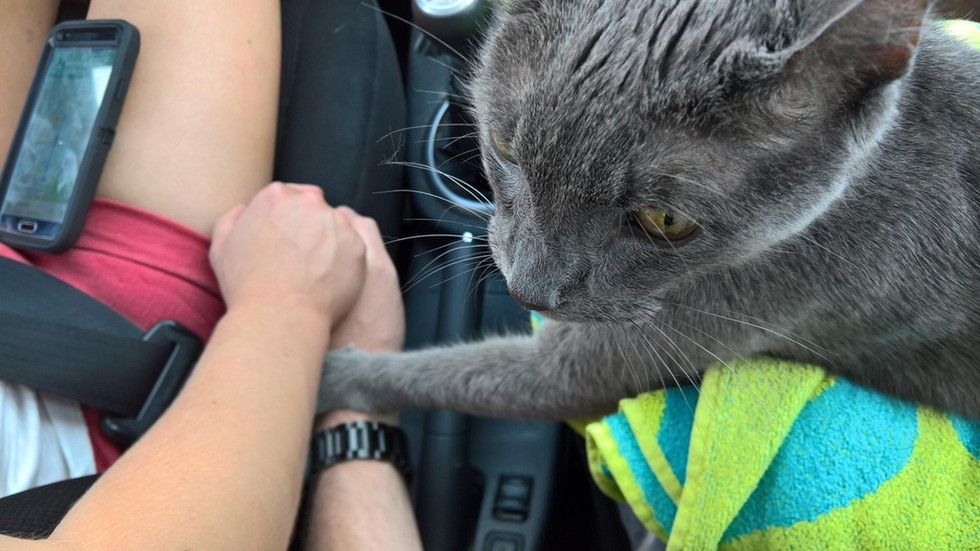 abernha3
Cats have so much love to give from the day they find their humans till the day they depart for the kitty heaven. They come into our lives to be alongside us through our life journey.
Andrew the cat wanted his humans to know just how much he loved them on his last day. "He held our hands on his last trip to the vet. Little Andrew was much stronger than his mom and I," reddit user abernha3 said.
"Little Andrew was my junior. He was 15 and a half and loved everyone, but just got old and sick over the last year. He purred everyday of his life and when he lost that, I knew it was time. Always sad to lose a friend."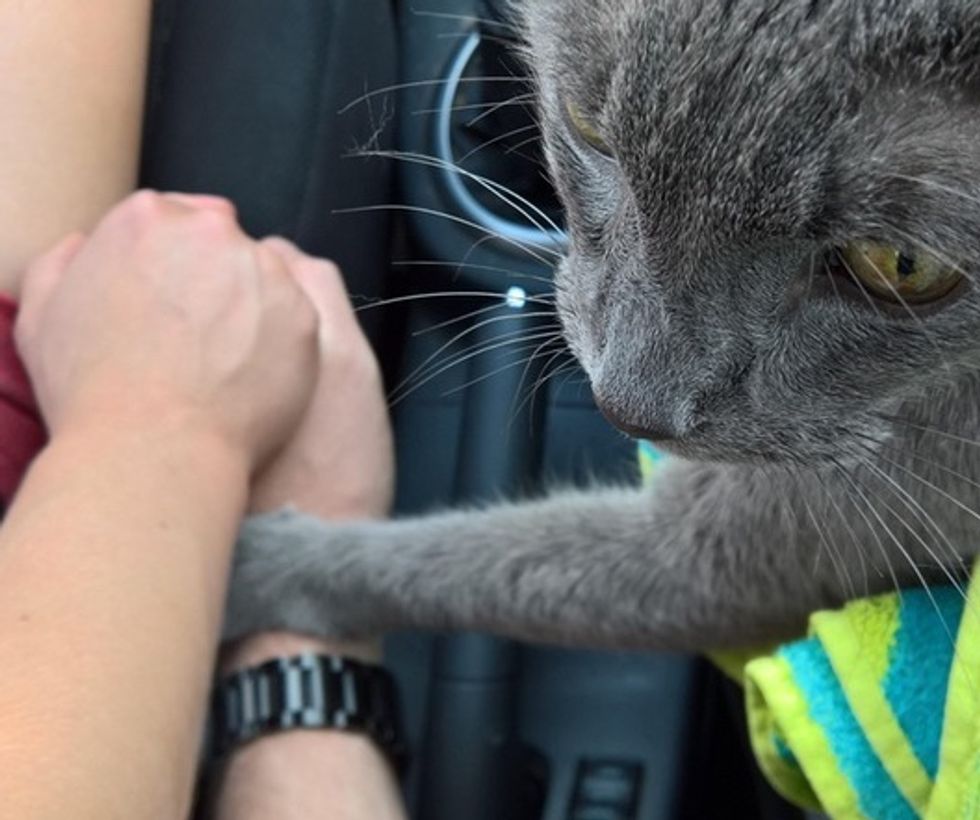 abernha3
His final moments were captured in this beautiful photo. Andrew was loved and so thankful for the wonderful life they've given him.
Many reddit users share their memories of their beloved cats:
Mopsy the cat and his human. They grew up together.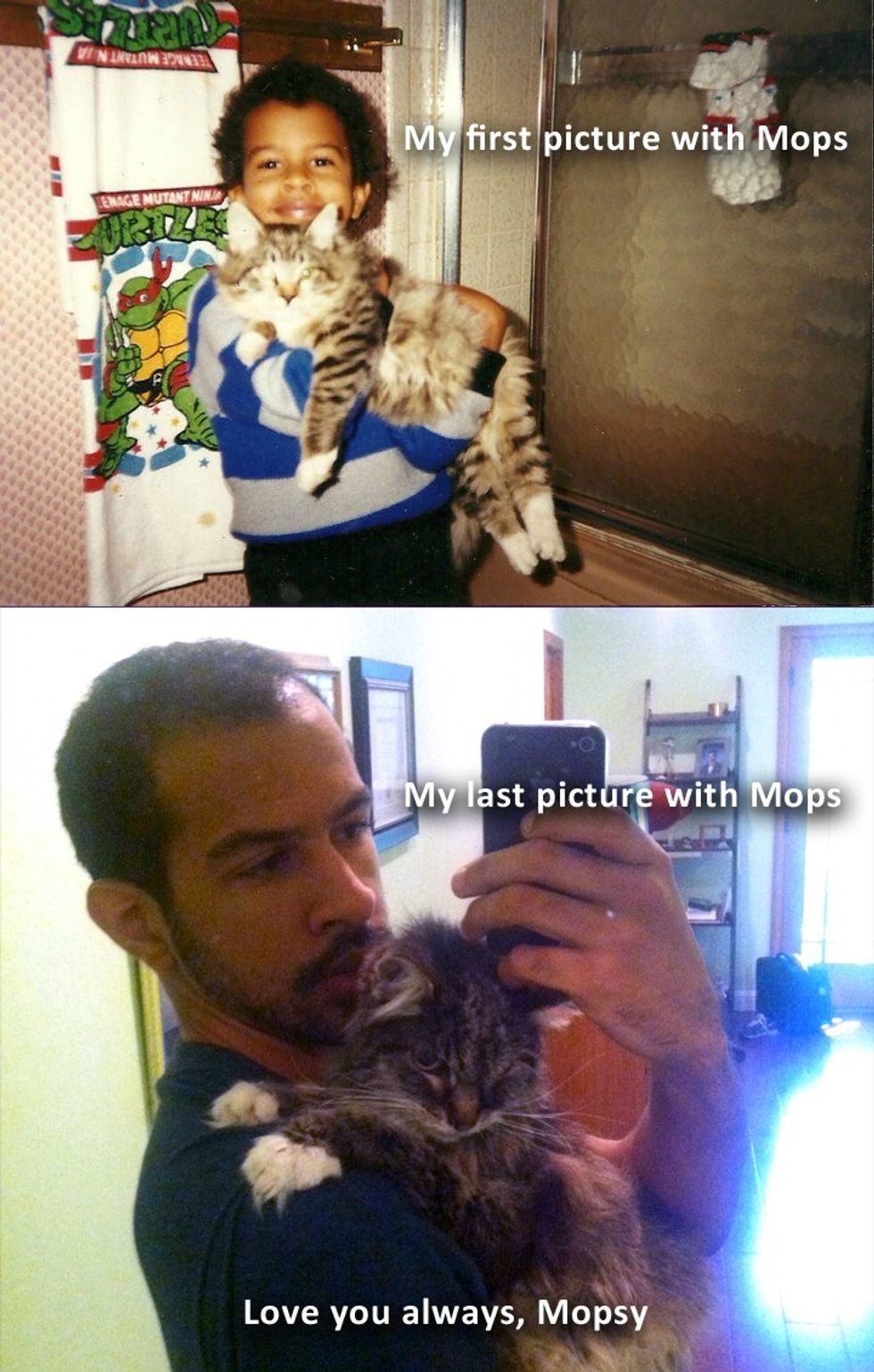 Photo: finitefilms40
Mortimer the cat and his best friend.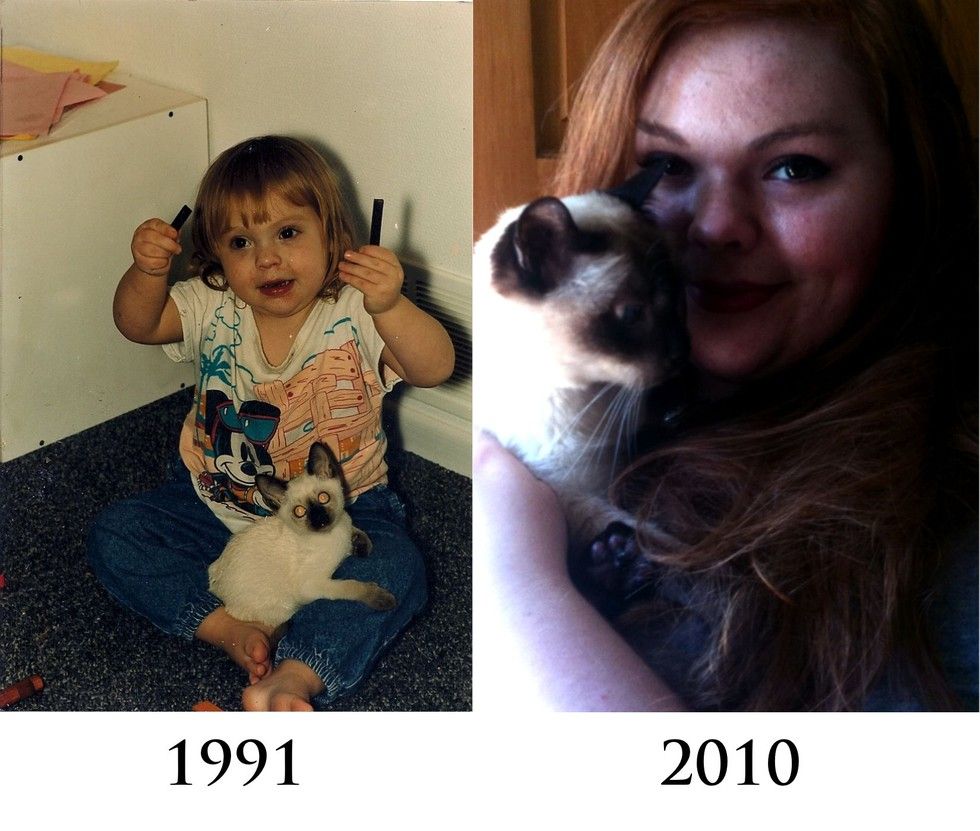 Photo: chiaroscuros
Cassie the cat. "We still miss her. Here are the first and last photos I ever took of her."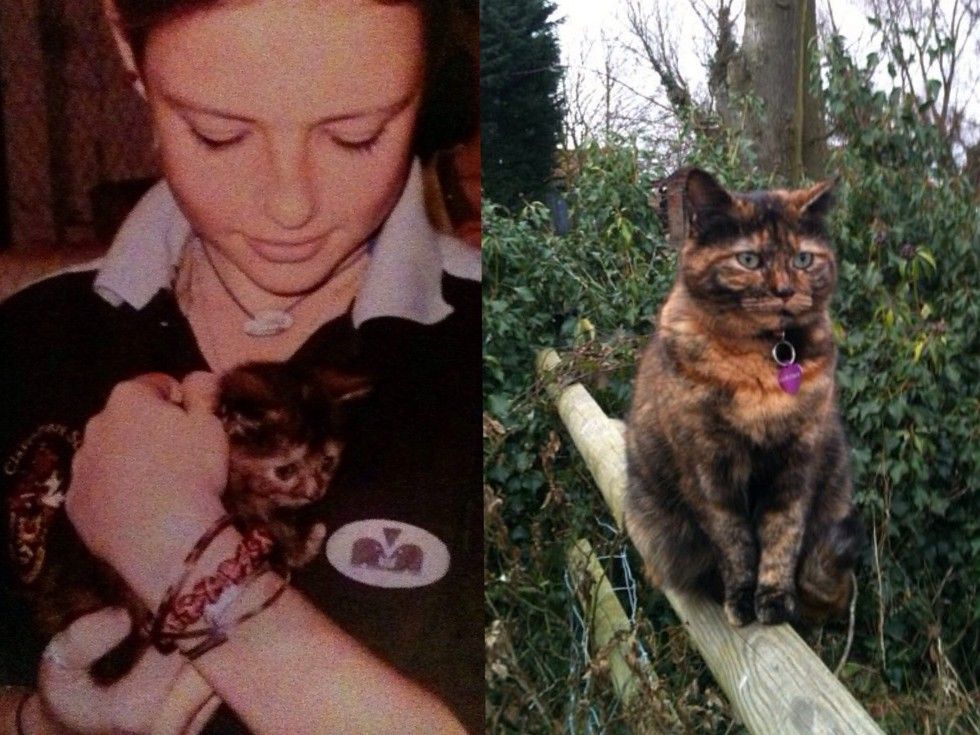 Photo: girlfrodo
The years they have spent together will be cherished forever.
(h/t: thedodo)
Related story: 19 Years of Friendship with Cat, Growing Old Together