A tabby cat came into a woman's life with her kittens when she needed help the most.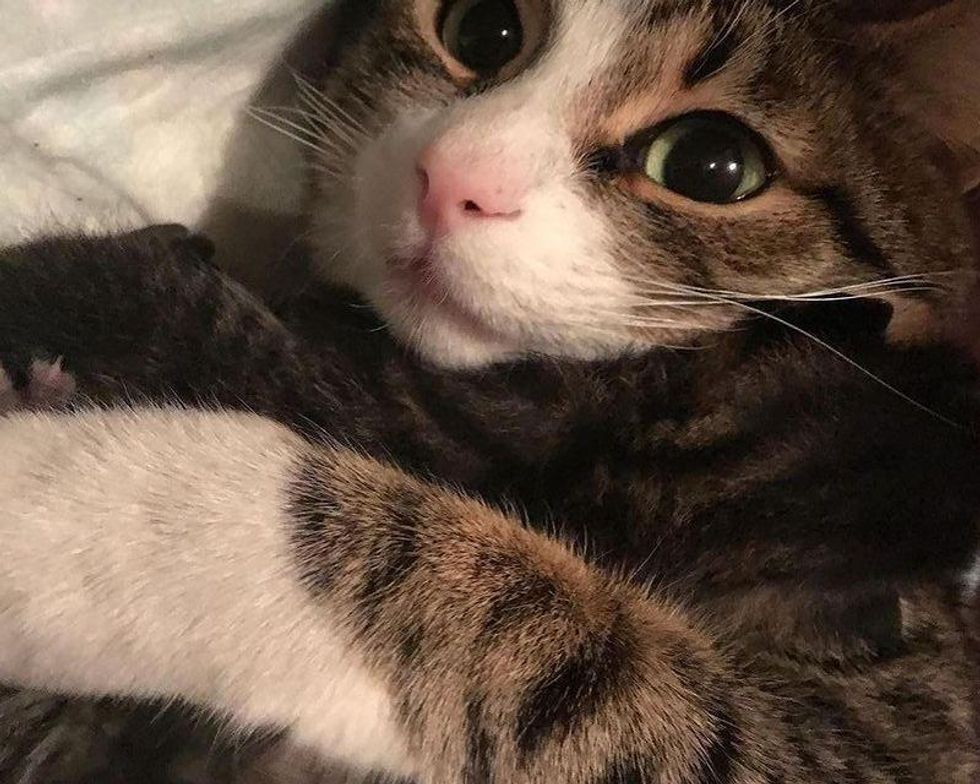 Ahsen @zikrettinn
A stray cat was spotted scrounging for food in an area of Istanbul, Turkey. She was pregnant and wandering around the streets, looking for safe shelter.

She ended up giving birth in an apartment building but sadly, they weren't allowed to stay. Fearing that they would be taken to the shelter or left out on the street, a concerned resident reached out to Ahsen, an animal rescuer, to see if she could foster them.
"When they contacted me, I said, 'bring them to me' before I even got a chance to see a picture," Ahsen shared with Love Meow.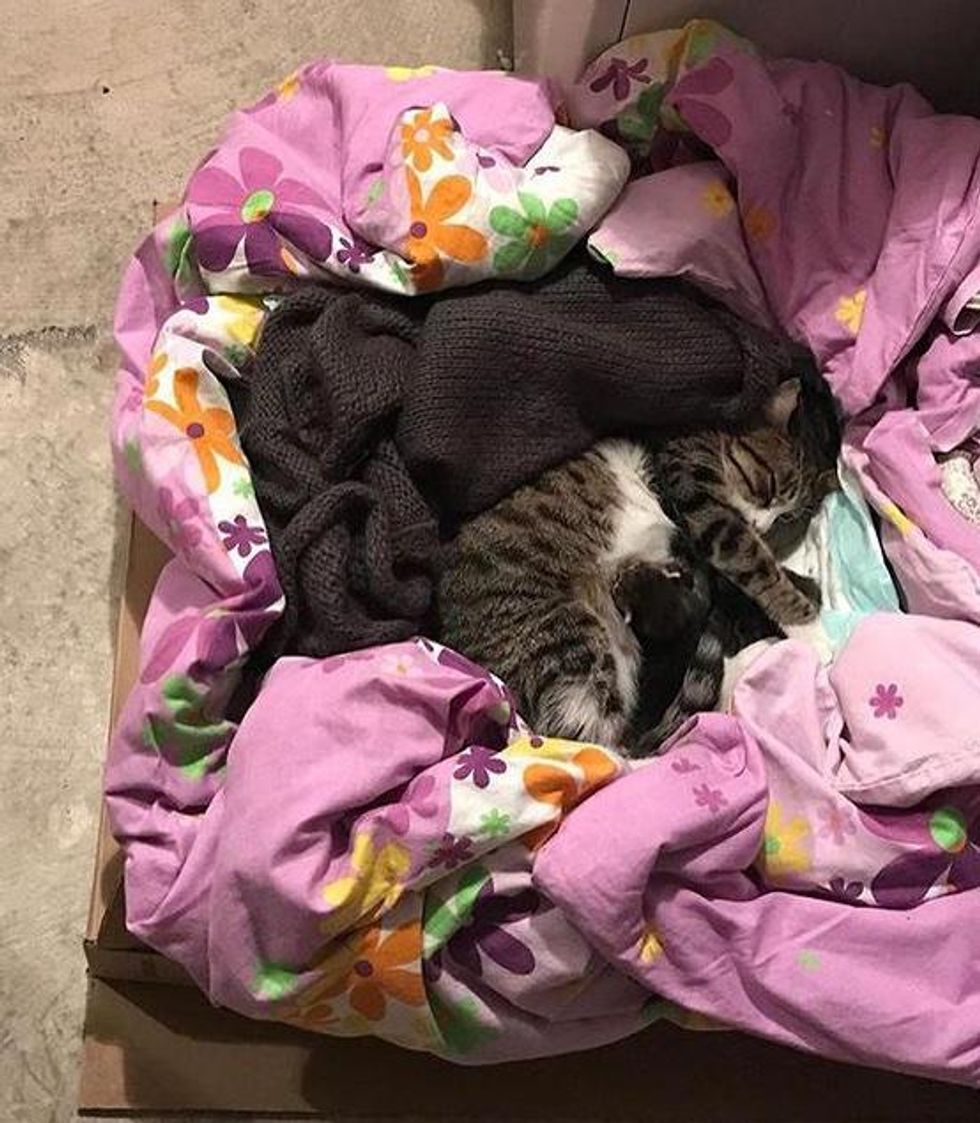 Ahsen @zikrettinn
"I saw the mom's big, emerald green eyes and decided to name her Zümrüt, which means emerald in English. She was so grateful from the start."

After wandering the streets for nearly three years, the tabby cat finally had a roof over her head along with her kittens. Ahsen who had several cats in her house, set up a comfortable nest for the little family in her garage.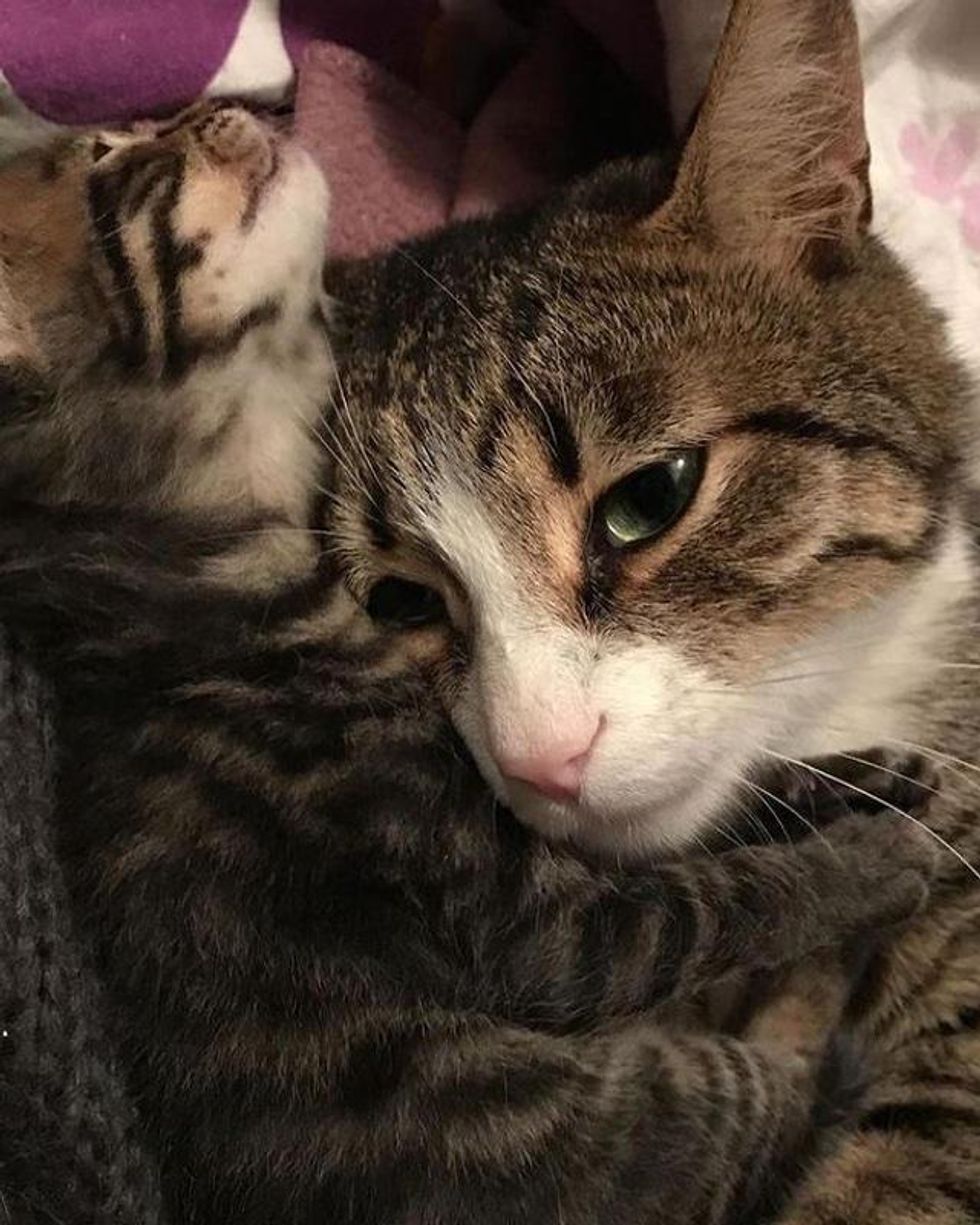 Ahsen @zikrettinn
The momma cat was purring and stretching her paws in the air while lying comfortably in her warm bed. Despite their best efforts, one of the kittens lost his fight, but the remaining two started to thrive.

For the first few weeks, the sweet tabby unwaveringly stayed by her kittens' side and tended to their every need. Whenever Ahsen came to check on her, Zümrüt would gently put her paw on Ahsen's hand for some TLC.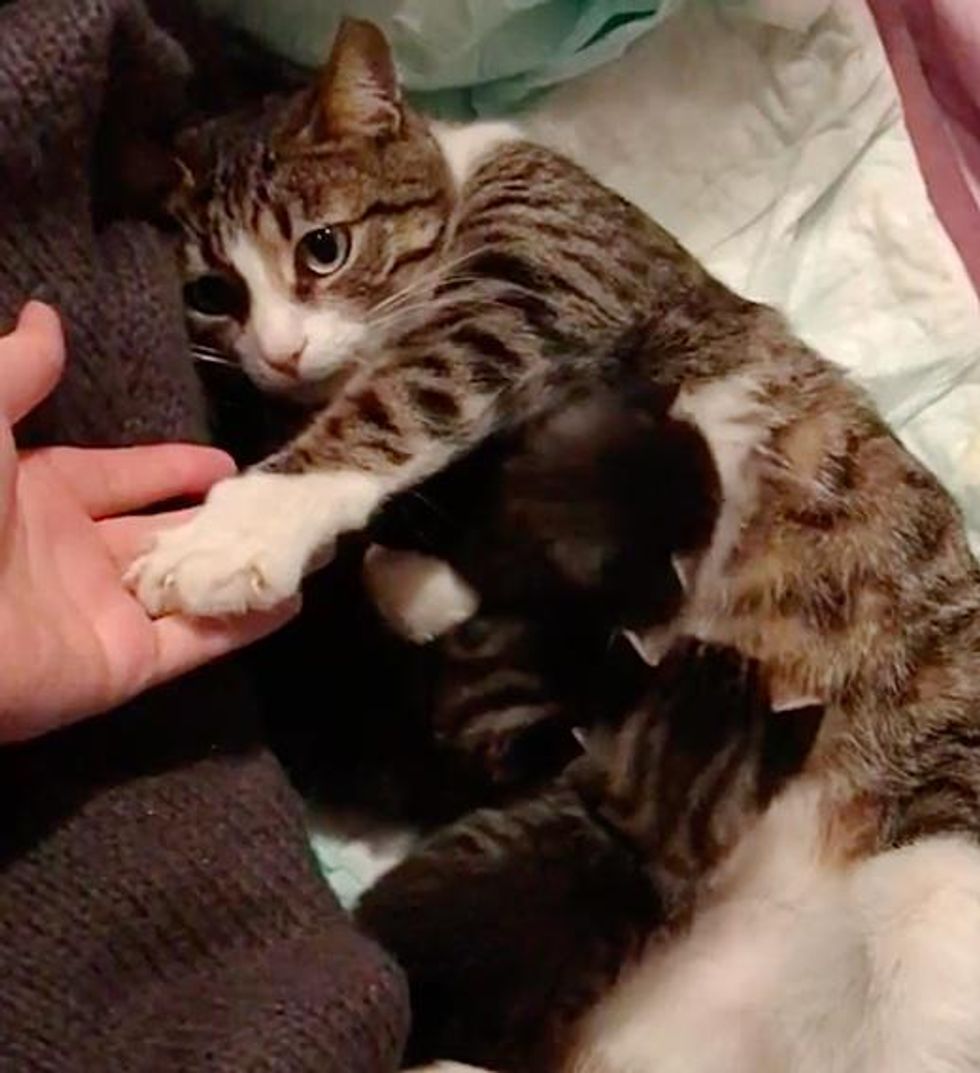 Ahsen @zikrettinn
It was team work for the two. While the doting mom kept her kittens fed and clean, Ahsen made sure that she never missed a meal and would bring food to her or even feed her by hand throughout the day.

The kittens grew by leaps and bounds, and when it came time for adoption, they quickly found their forever homes.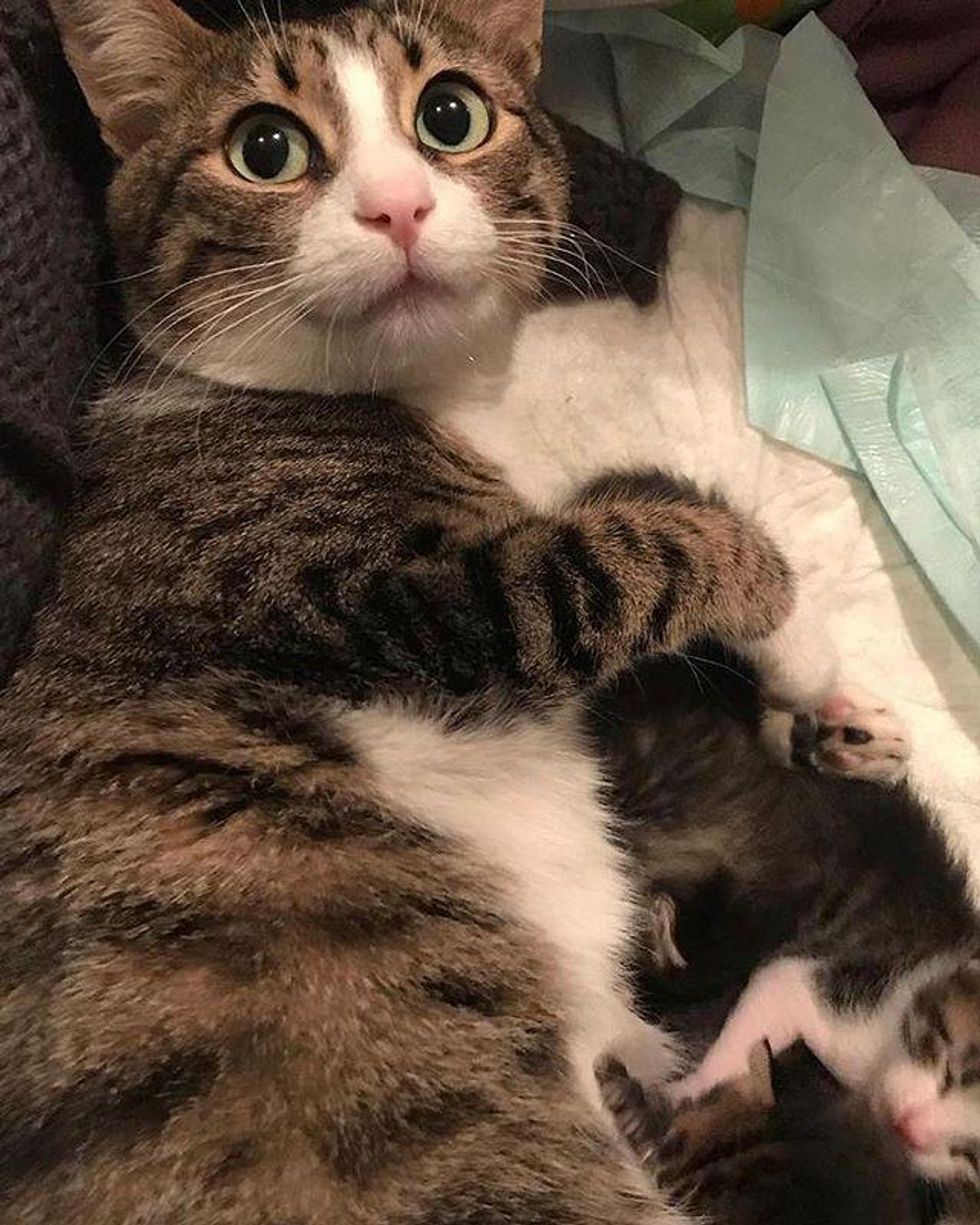 Ahsen @zikrettinn
"Zümrüt had a hard time finding a suitable adopter as she didn't like anyone but me, and took a while to adjust to indoor life," Ahsen shared.

Ahsen spent a lot of time with Zümrüt in her garage and garden to help her muster enough courage. She thought she would foster the cat until a good home came along, but the tabby had a different idea.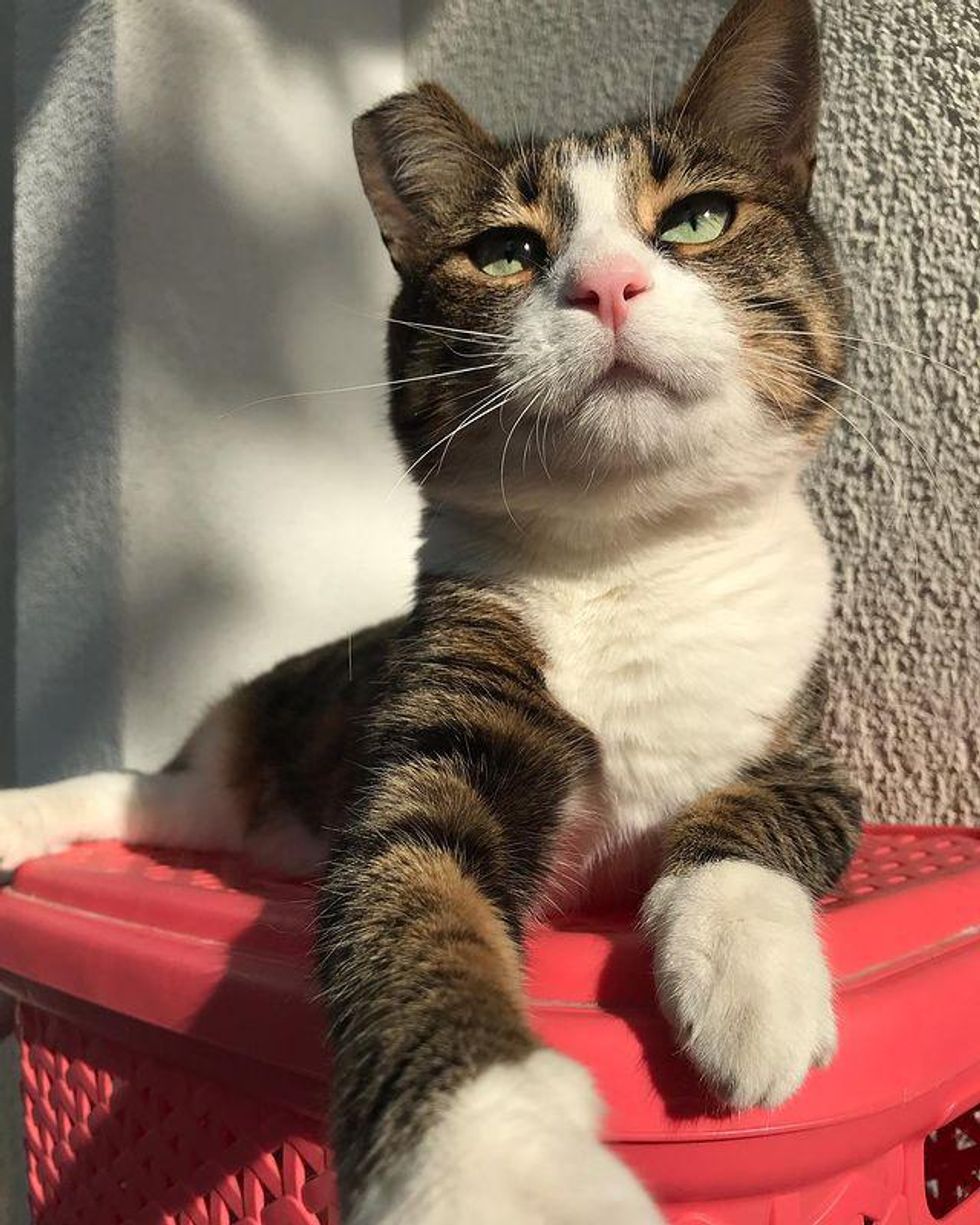 Ahsen @zikrettinn
One day, the sweet feline made up her mind to step paws inside the house and decided she would stay forever.
Watch the tabby cat and her journey in this cute video:
From stray life to forever homewww.youtube.com
"With a lot of patience and the bond between us, she really came around. She lived a difficult life on the streets, but now she is ruling the roost in my house," Ahsen shared with Love Meow.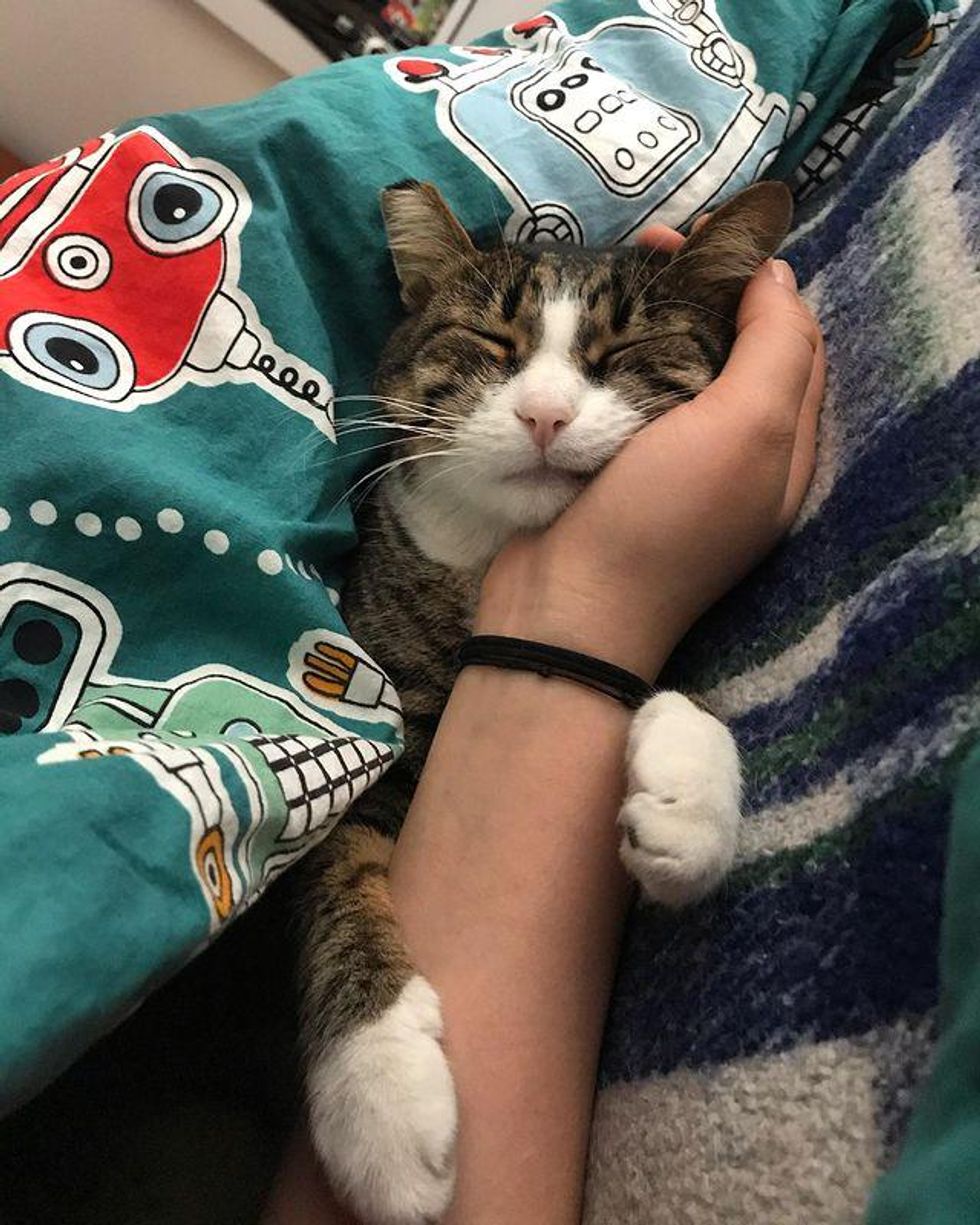 Ahsen @zikrettinn
The tabby quickly became friends with the resident tuxedo cat Zikri, and they began creating all sorts of antics together around the house.
Not only did Zümrüt blossom with confidence, but also she became the sassy boss of the family.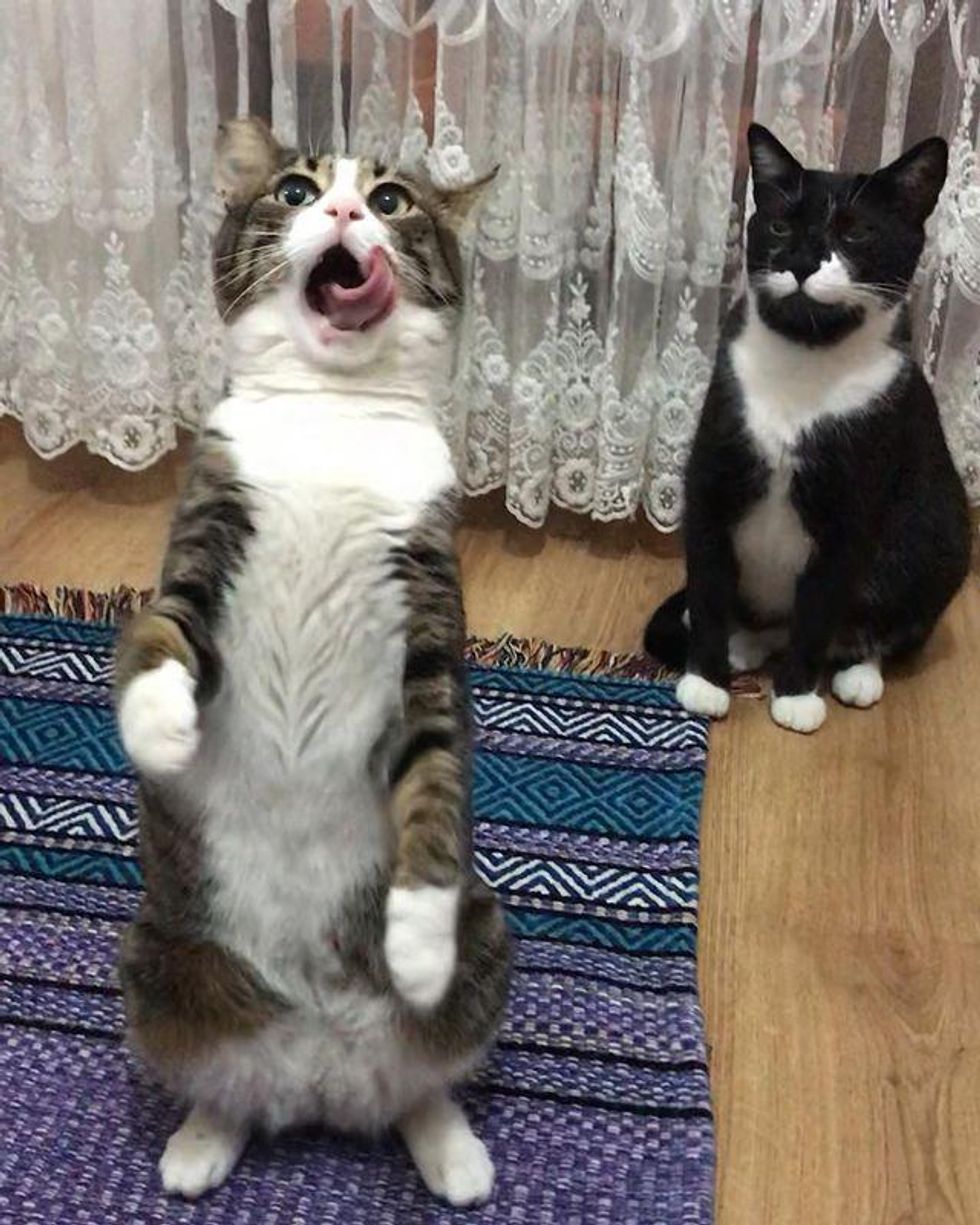 Ahsen @zikrettinn
She is so happy now that she has a place to call her own and a forever human to love on.
"She sleeps with me every night, and we sometimes go on walks together in the garden," Ahsen shared with Love Meow.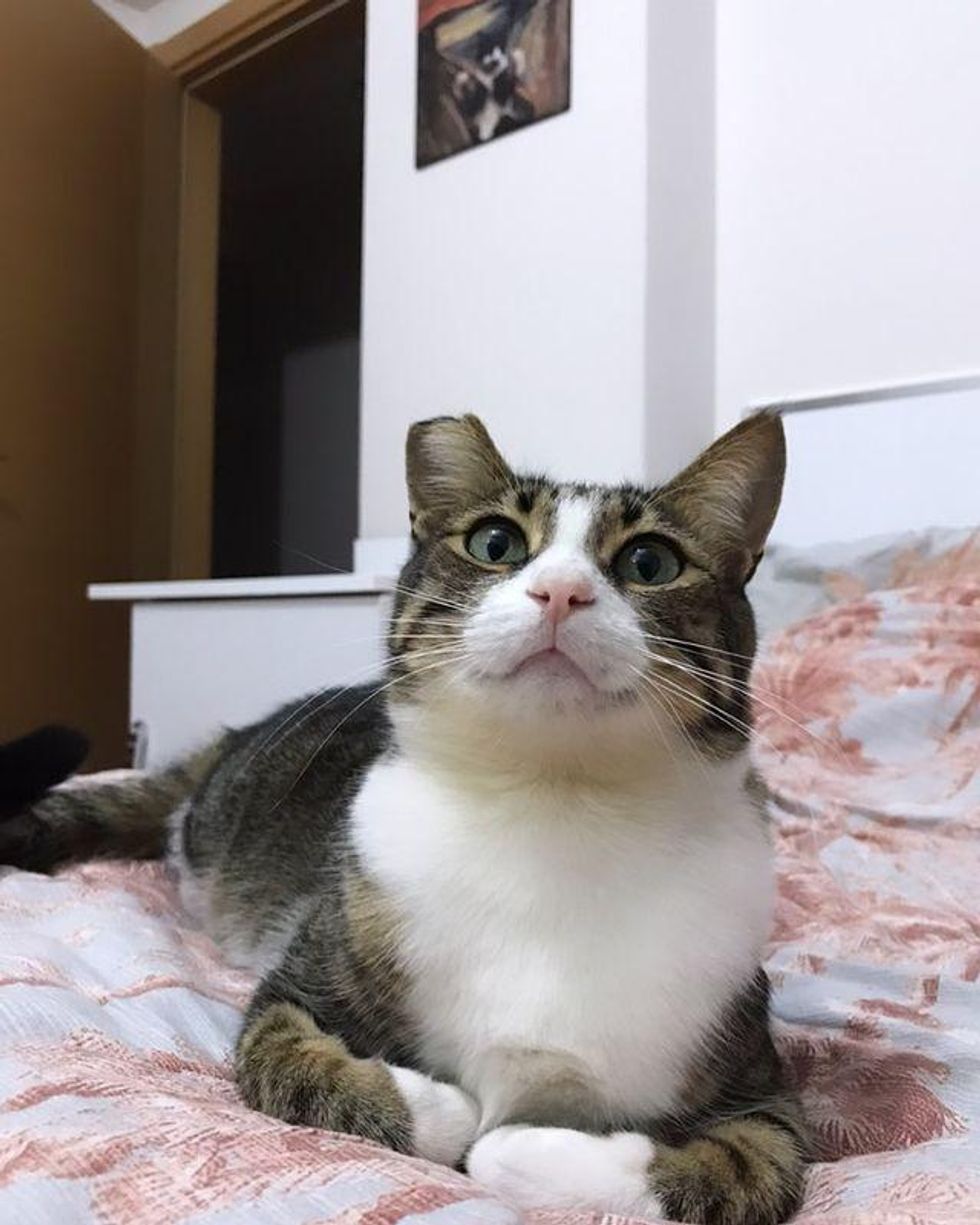 Ahsen @zikrettinn
The former stray has blossomed into a beautiful tabby cat with quite the cattitude.

Her bestie the tux is always nearby, wondering what she is up to.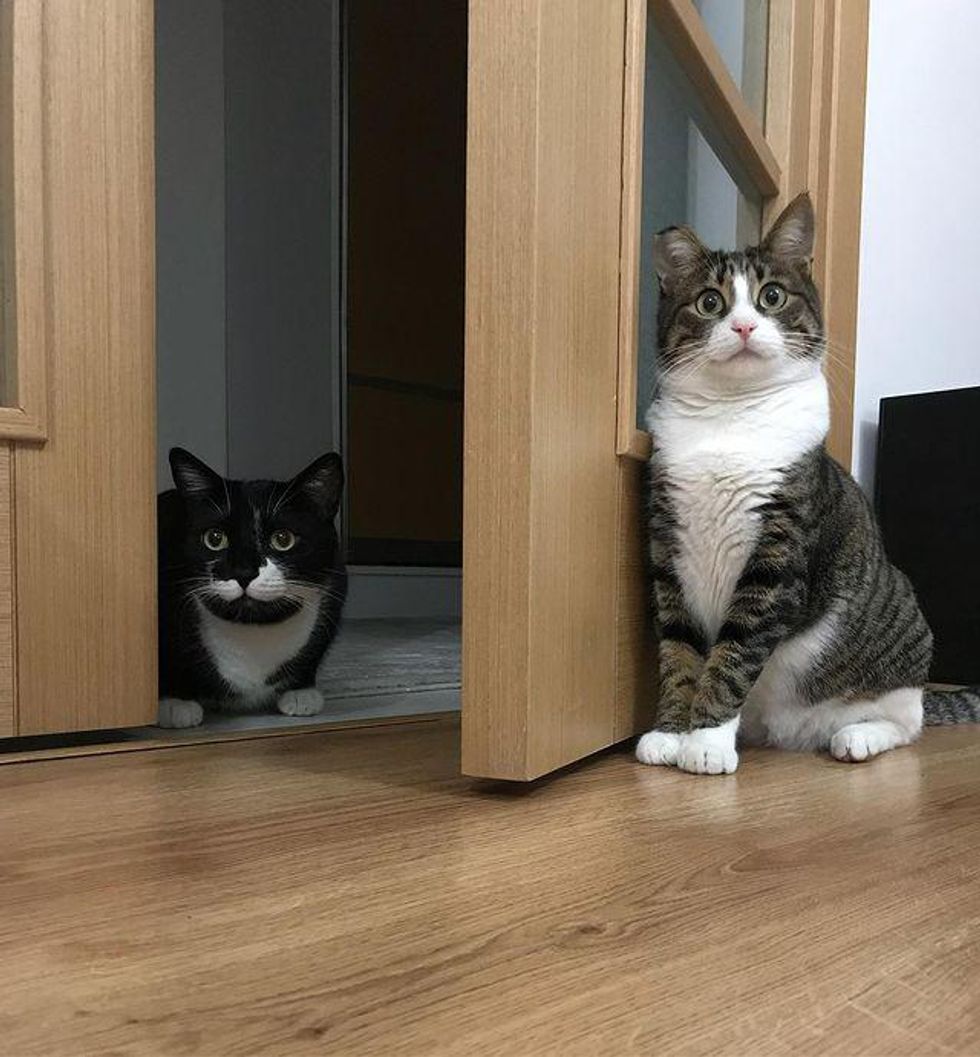 Ahsen @zikrettinn
The tuxedo cat follows his sister from another mister everywhere around the house, as if he was Zümrüt's little admirer.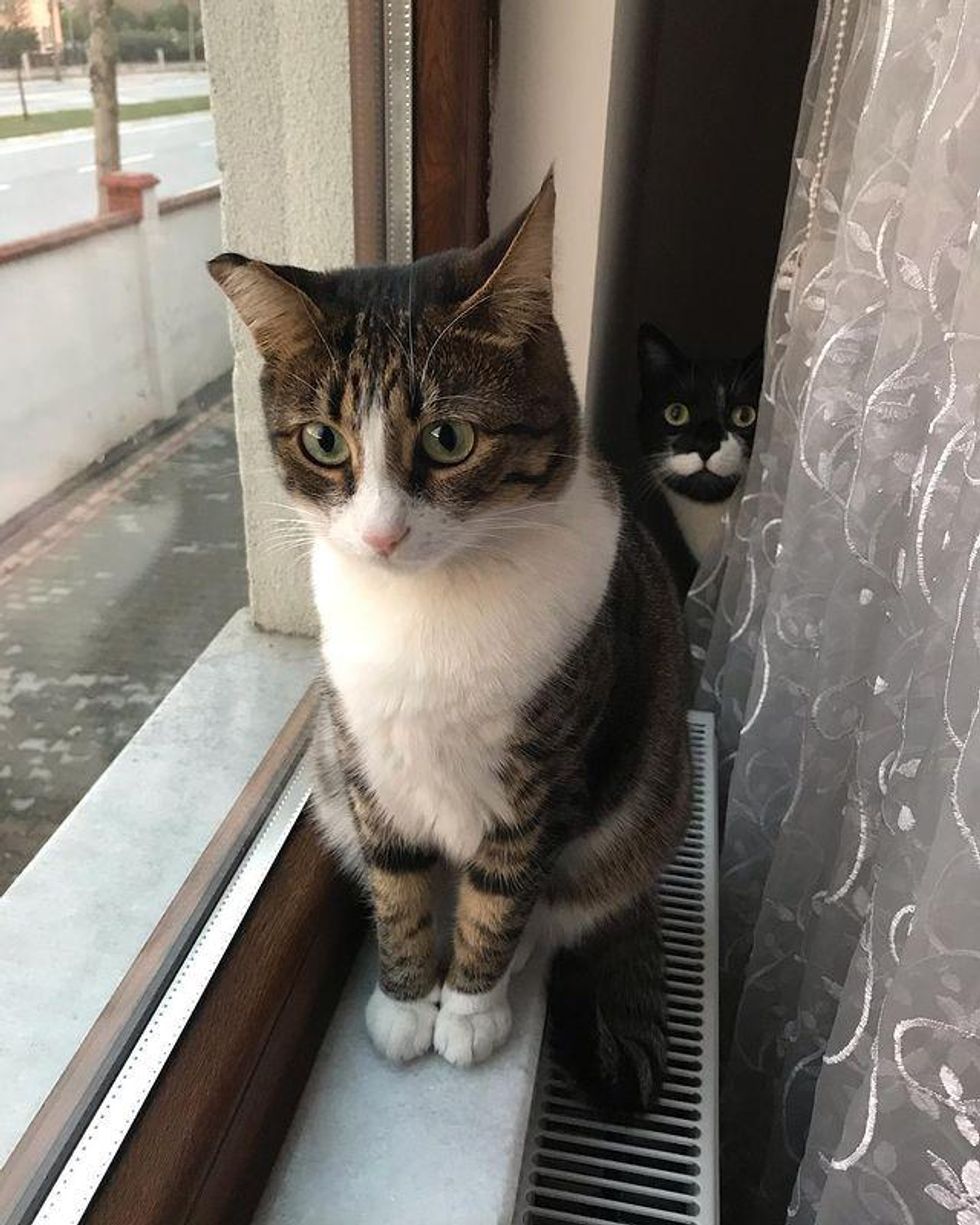 Ahsen @zikrettinn
She may always be a bit feisty and sassy around other people, but the sweet tabby adores her human mom with her whole heart.
"She trusted me and I think she chose me."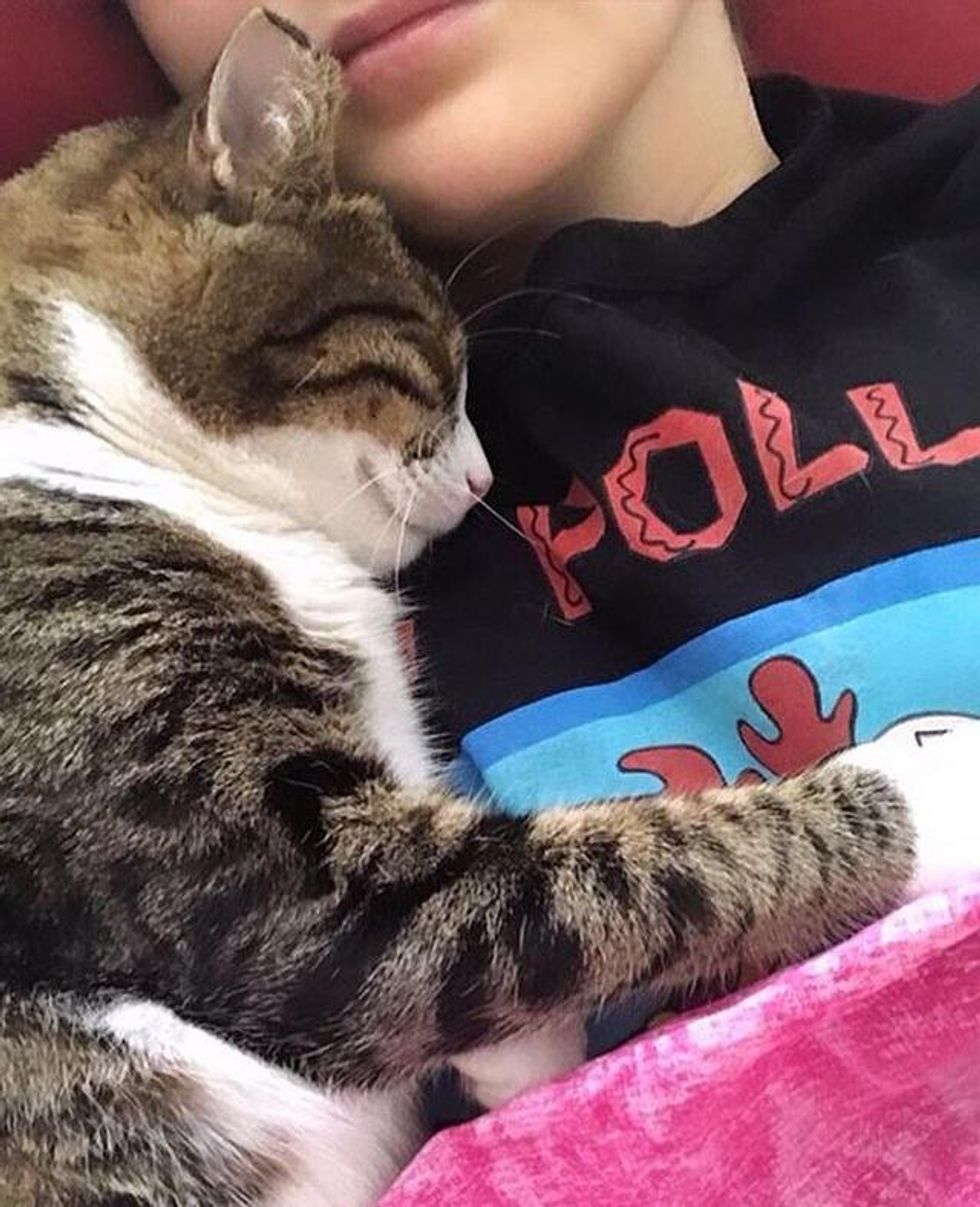 Ahsen @zikrettinn
Share this story with your friends. Follow Zümrüt on Instagram.
Related story: Cat Left Kittens on Family's Porch and Came Back with 4 More Two Months Later