Jubilee was just one day old when she came to Ellen Carozza, Feline Licensed Veterinary Technician of NOVA Cat Clinic (in Virginia), for a second chance at life.
No one knew if she would survive, but the kitten was determined to live.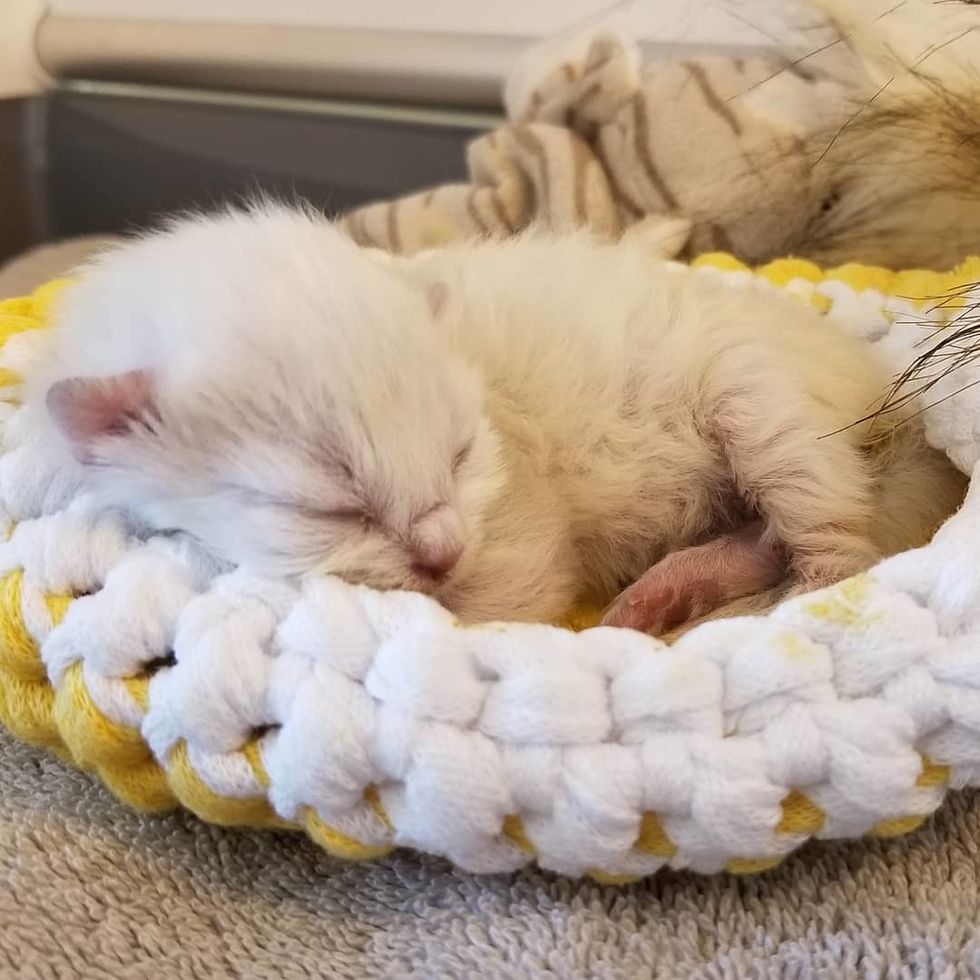 Ellen Carozza LVT
Benny the resident cat came to offer the little one purrs and TLC after she arrived. He stayed by her side when she was being fed and groomed her after every meal.
"Benny knew something was wrong with the critical baby as he would push his way into the hourly checks, tube feeding sessions and cleaning the sick baby," Ellen told Love Meow.
The nurturing surrogate dad would keep a watch over Jubilee at home, keeping her safe and comforted.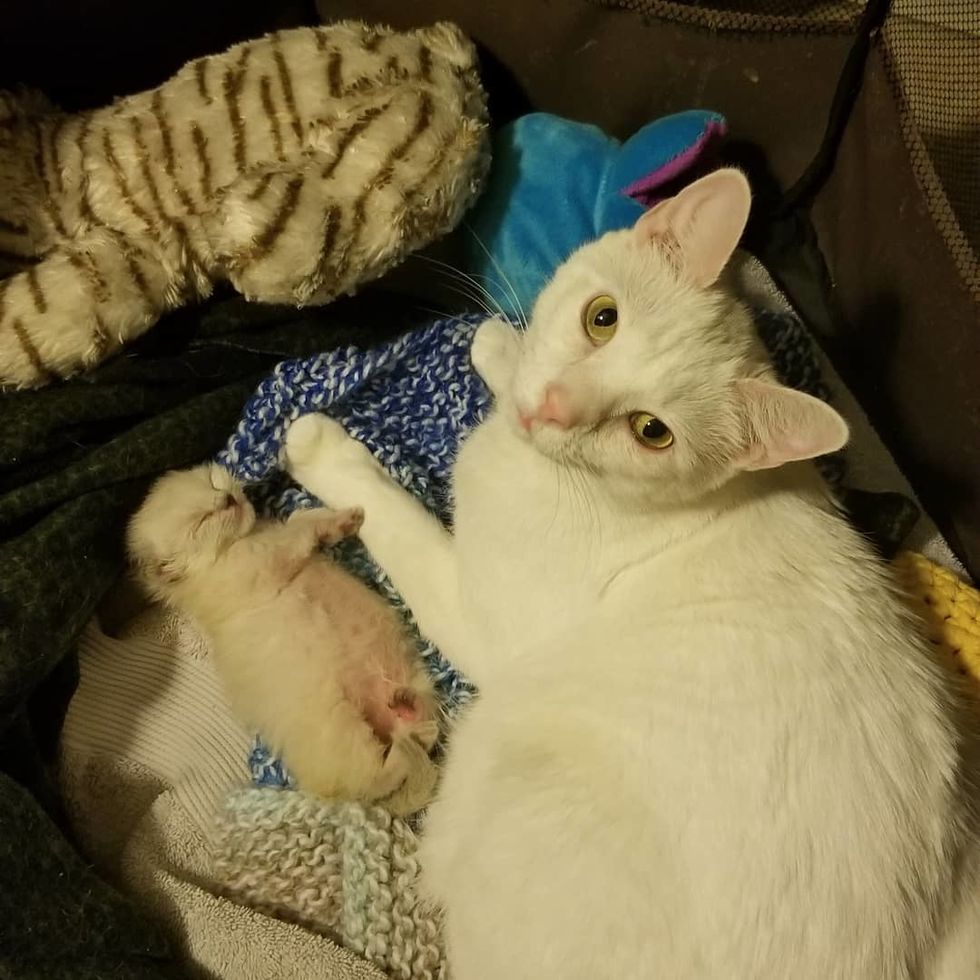 Ellen Carozza LVT
Ellen took the kitten to work so she could continue feeding her around the clock.
"Benny waited at the window for us when I got home from work. He was ready to dish out the kisses or Benny blessings and much needed grooming."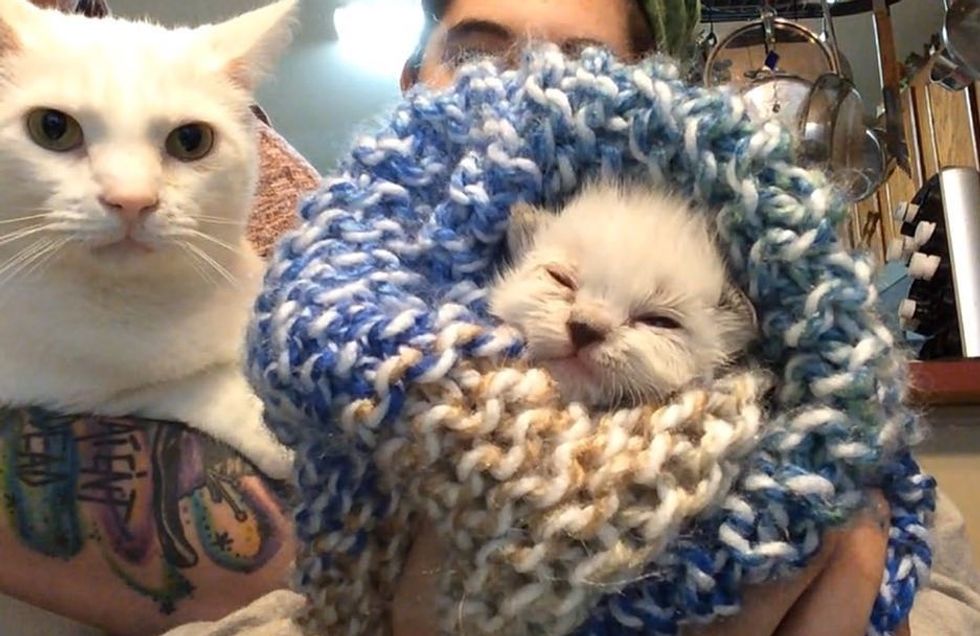 Ellen Carozza LVT
As days went by, Jubilee was nursed back to health and started to gain weight and strength. With help from Benny, the kitten discovered her purrs and even started to crawl.

"Jubilee enjoys belly rubs and snuggling with anyone who will hold her cupped in their hands," Ellen added.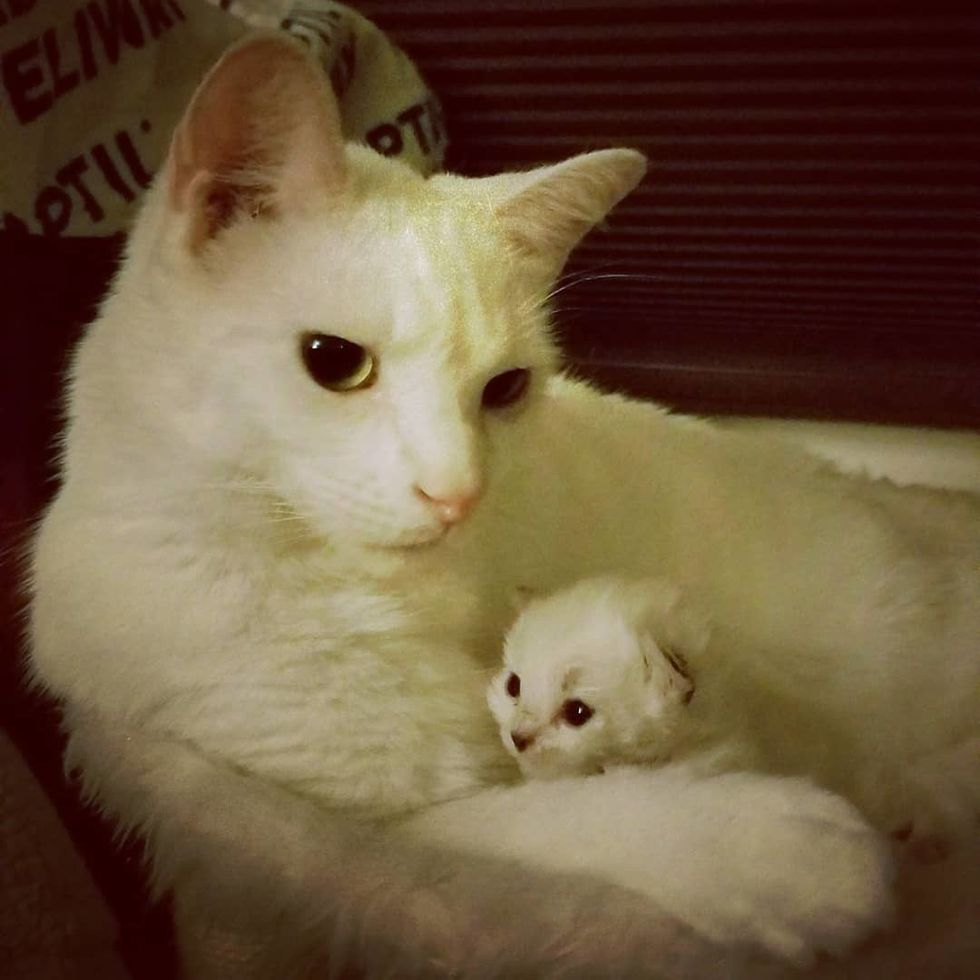 Ellen Carozza LVT
"Benny thinks she is beautiful no matter what and continues to be the white knight," Ellen said.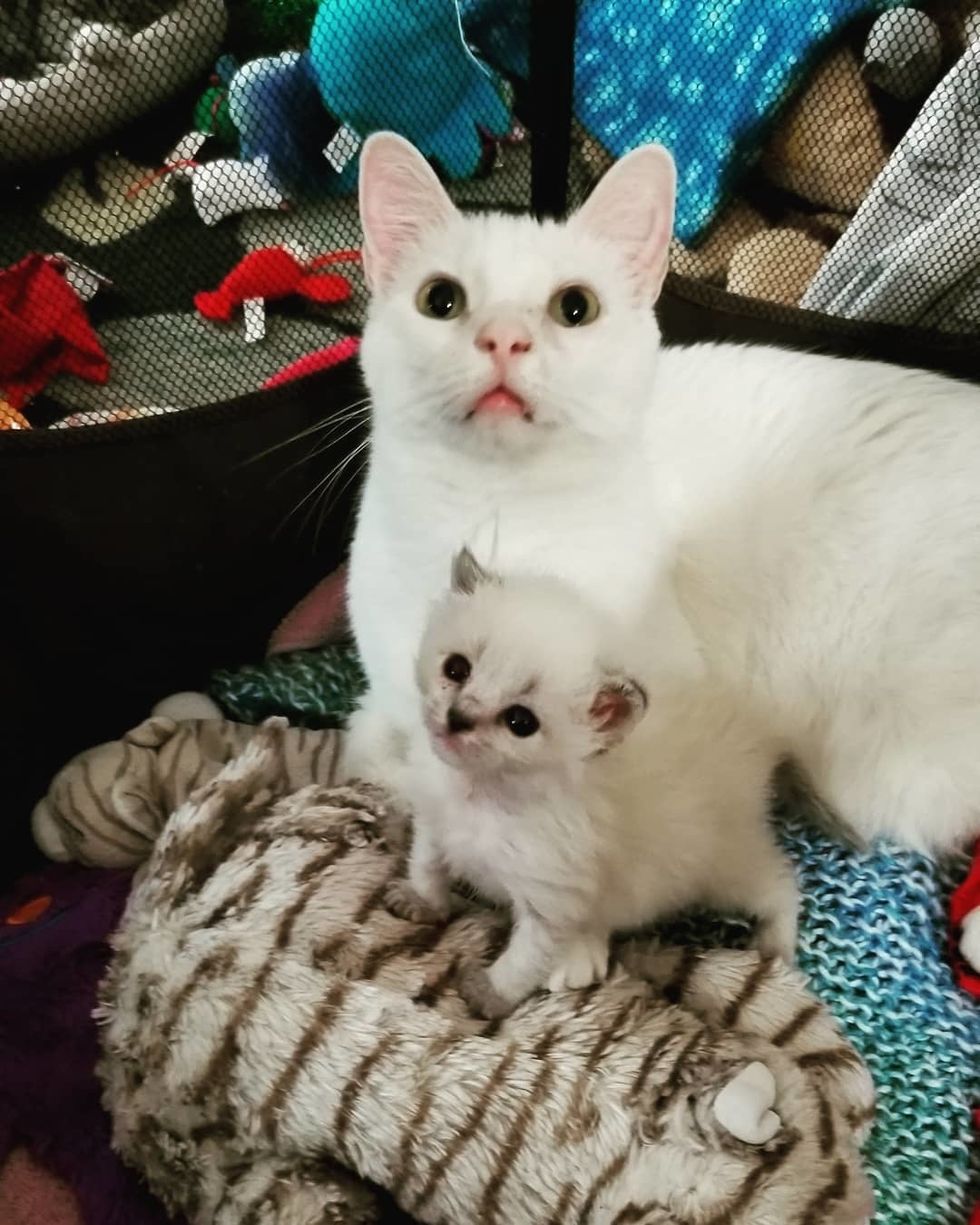 Ellen Carozza LVT
Protective Benny taught Jubilee how to be a cat and all the kitty skills.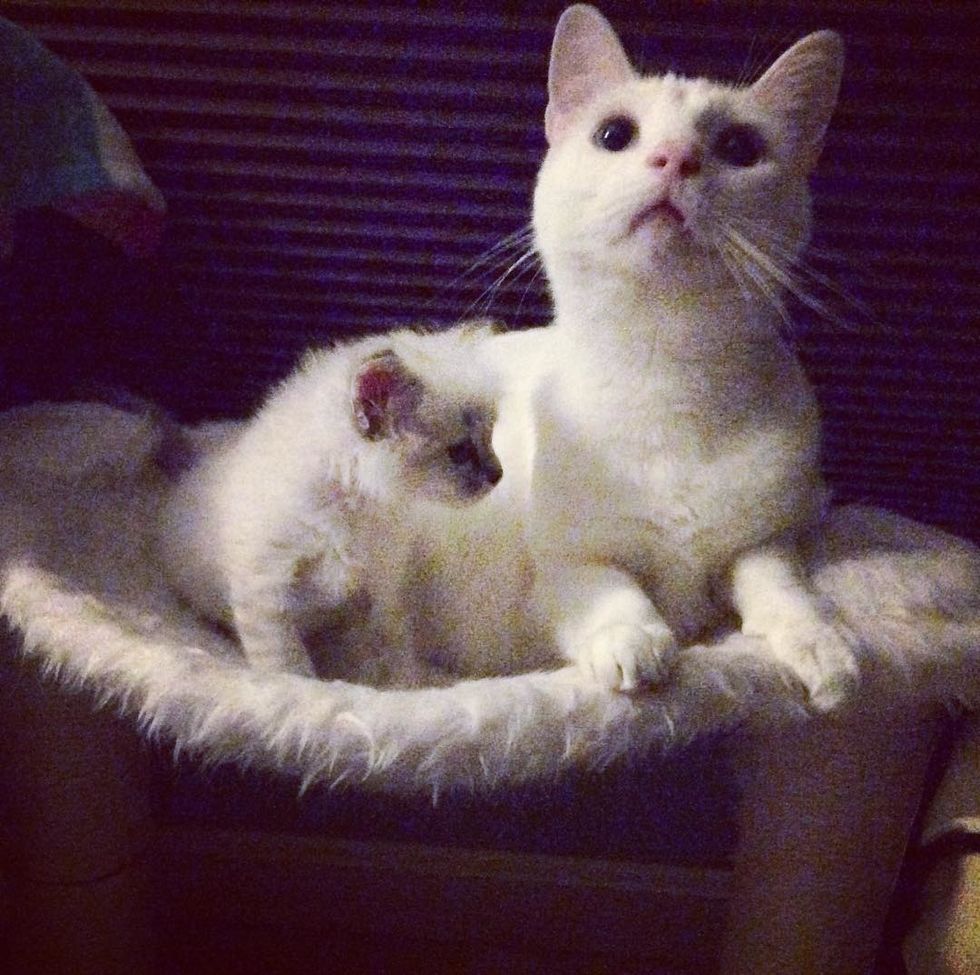 Ellen Carozza LVT
When Jubilee met other orphaned kittens in need, she showed them the same love that she received when she was rescued.
Little Heathrow was found as an tiny orphan and Jubilee kept him company while he napped.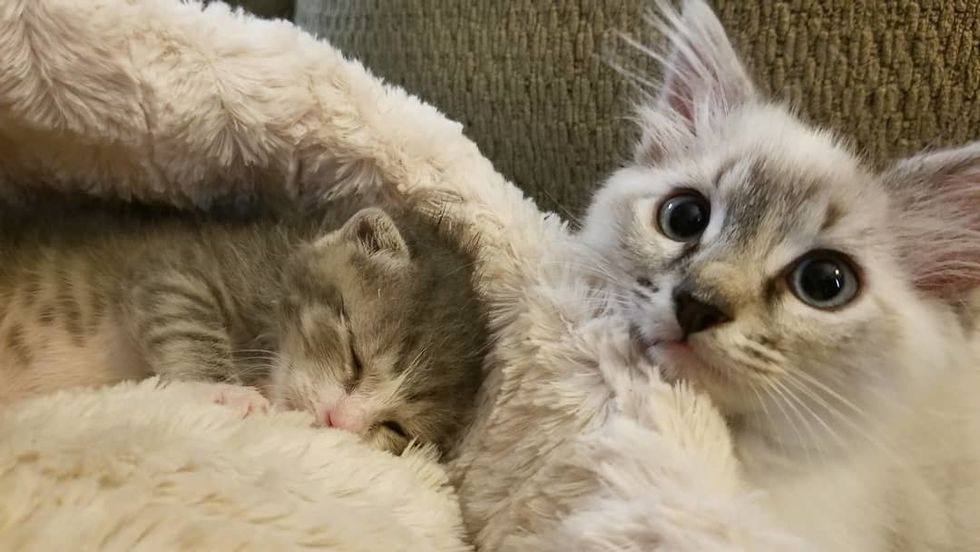 Ellen Carozza LVT
Then she got to cuddle with more foster kittens.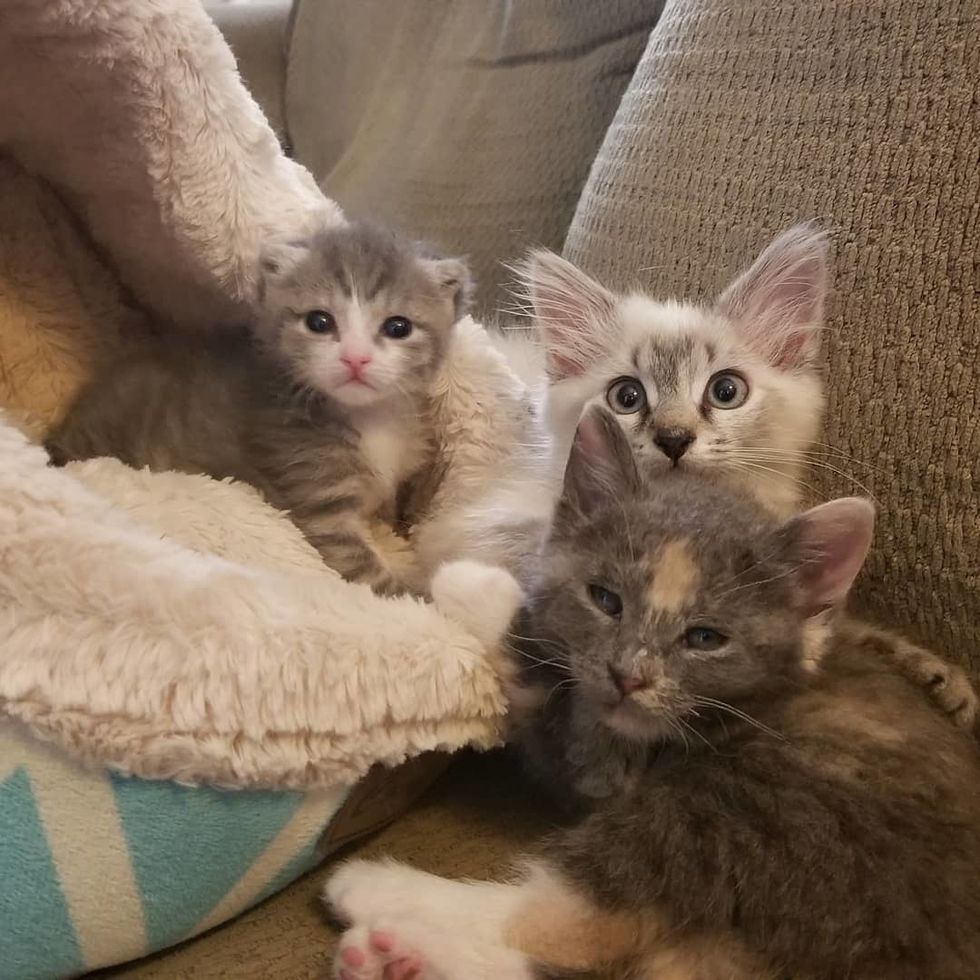 Ellen Carozza LVT
The sweet little girl really blossomed.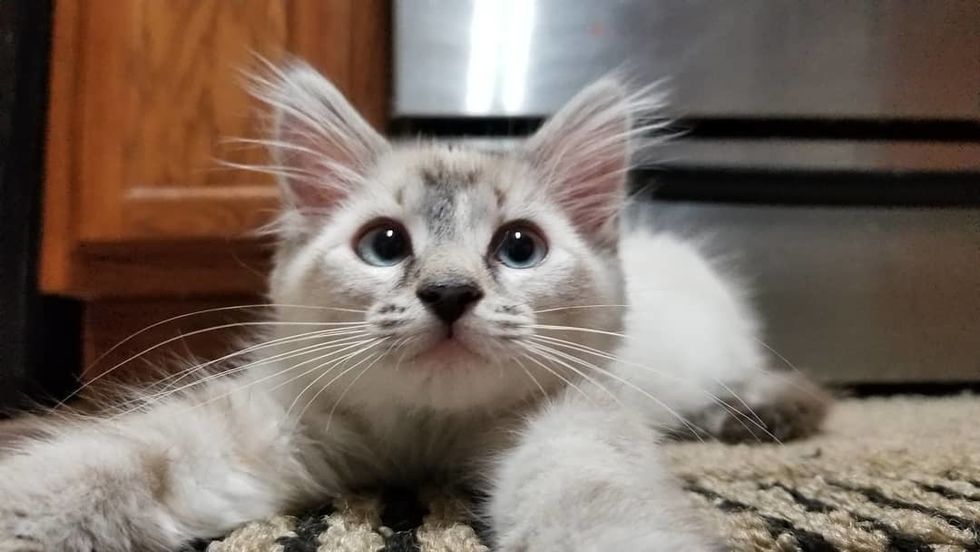 Ellen Carozza LVT
At three months old, her personality was shining through.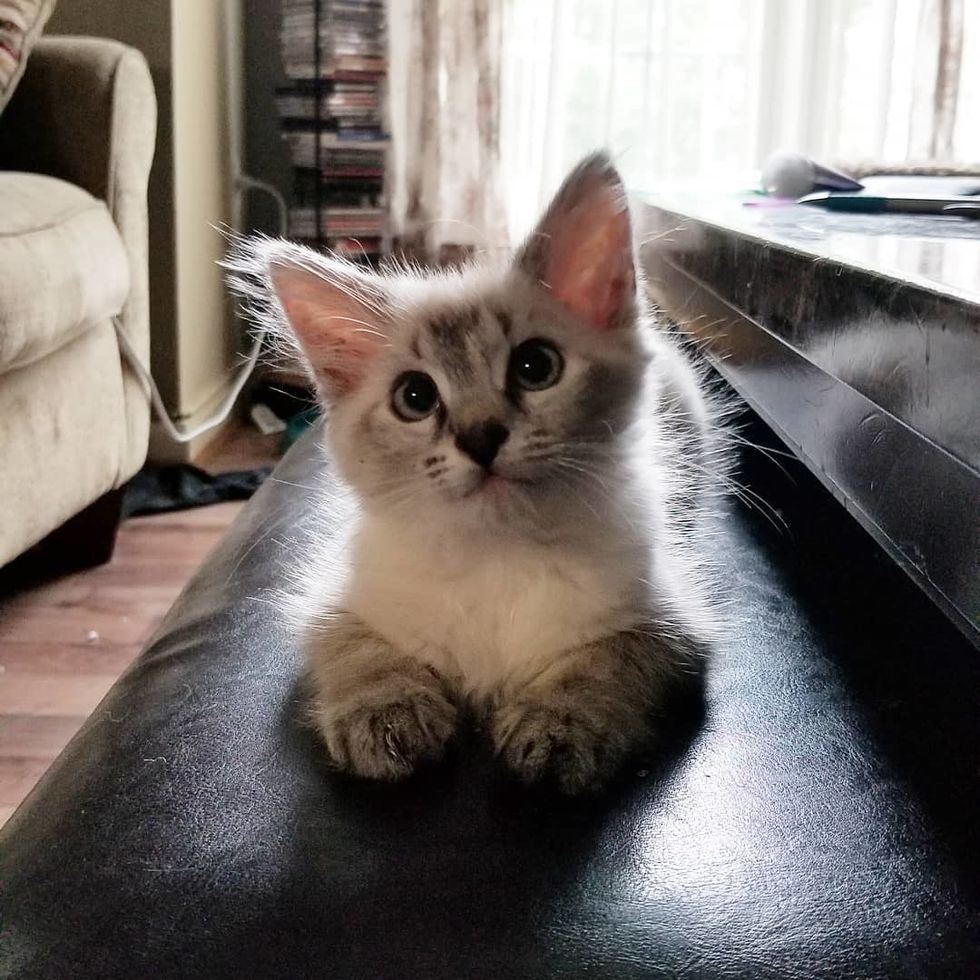 Ellen Carozza LVT
Jubilee crept her way into the hearts of Ellen's family. She went to her forever home with Ellen's parents.
"(My dad) is already Jubilee's biggest fan and she adores him."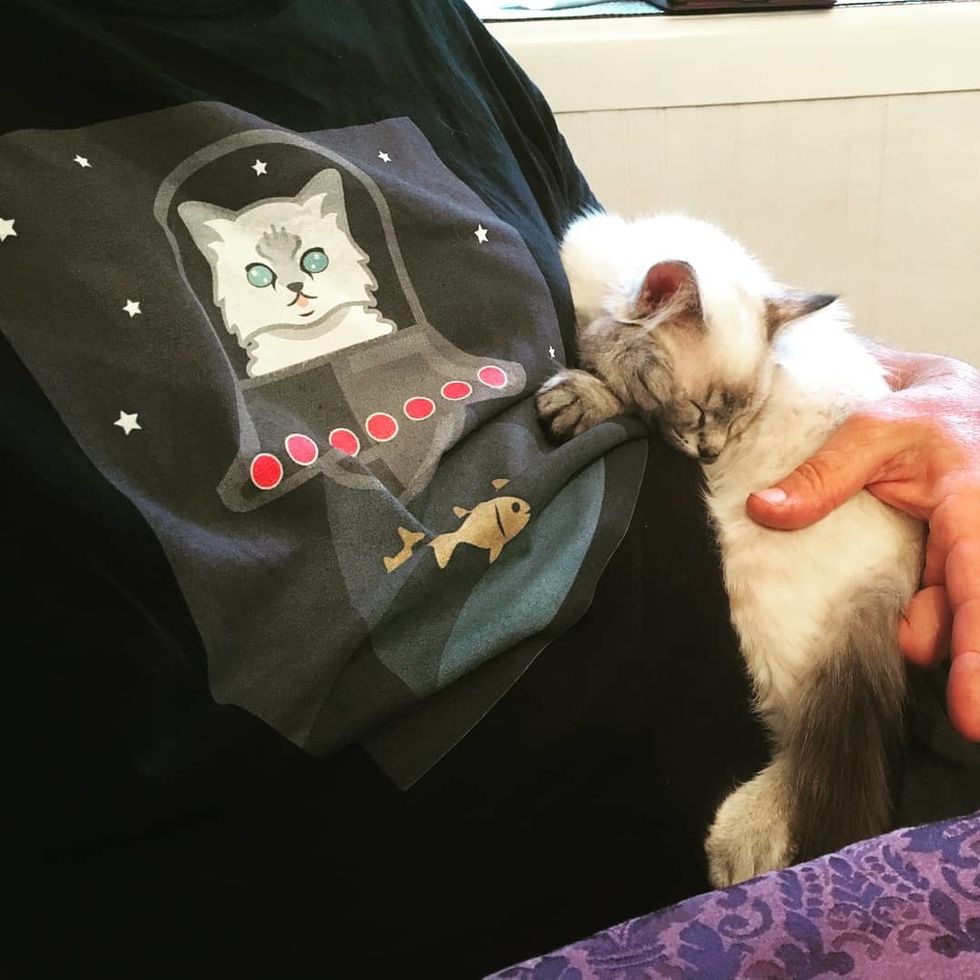 Ellen Carozza LVT
"Rescue is incredibly rewarding. It comes from the heart because you want to make a difference," Ellen added.
"From a hard start coming from Spotsylvania, Virginia to retiring in the Hudson Valley, New York! Enjoy your new home Jubilee!"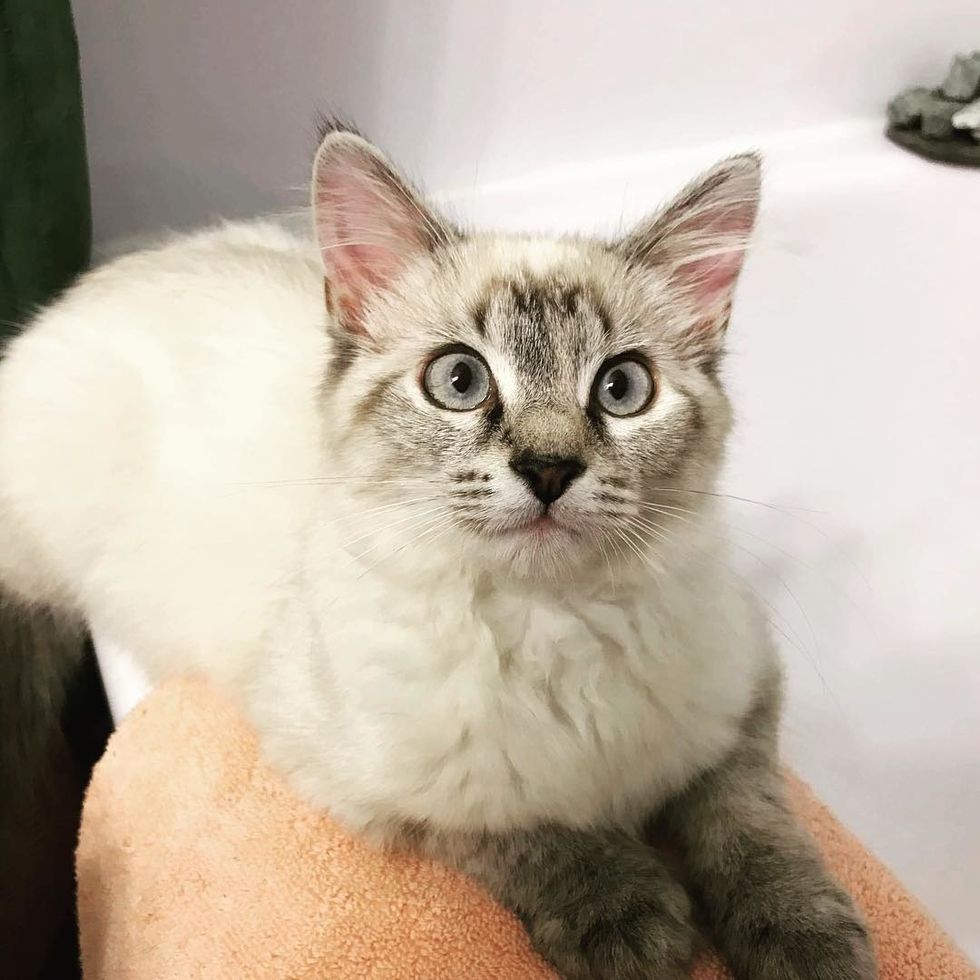 Ellen Carozza LVT
Follow Benny and Jubilee on Instagram @thecatlvt and Facebook. If you would like to support their rescue efforts, click here to see how you can help.
Related story: Cat Hears Orphaned Kittens' Cries, Comes Running and Becomes Their New Mom