A couple saved a tiny kitten from an abandoned box and nursed him back to health. The kitty now thanks them every day with affection and lots of kisses.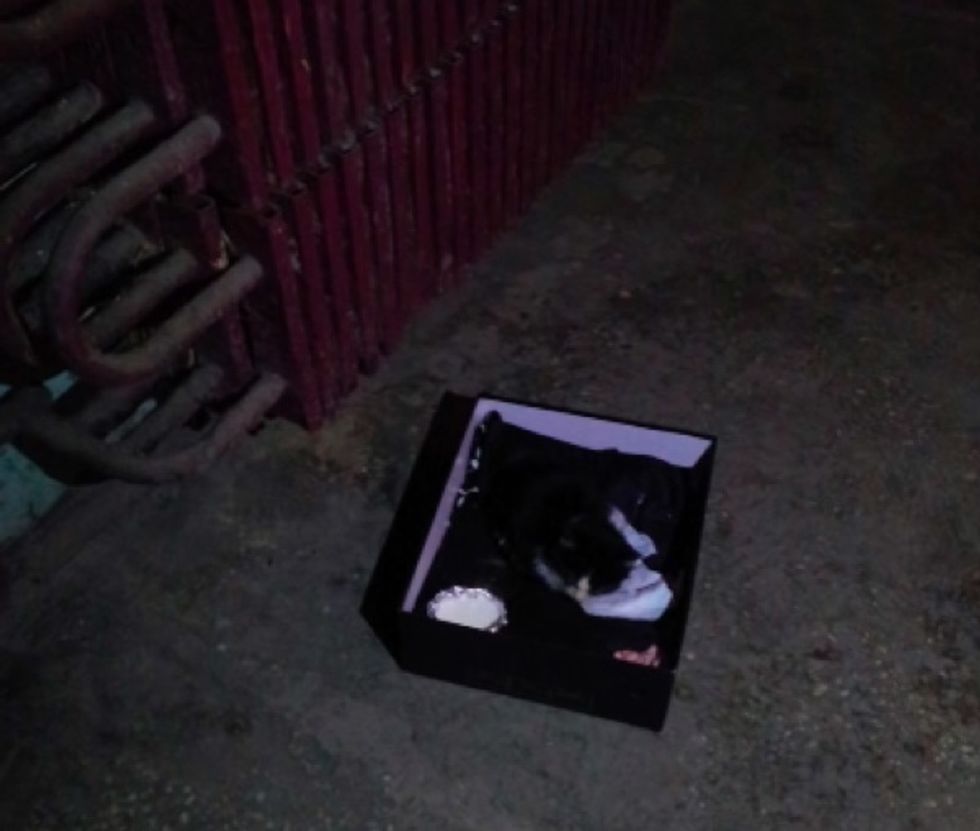 Courtesy: @catpusic
A tiny tuxedo kitten was found in a discarded box all alone. A couple took him in and nursed him back to health.
"It was back in December 2014 in Belarus. When we were back home at the apartment, we found a tiny kitten in a box," Pusic's human told Love Meow.
The kitten's eyes were stuck shut. No matter how they tried, he refused to eat or drink. "It was evident that he was quite ill."
The vet didn't know if the kitten would survive and warned the couple not to keep their hopes up, but they refused to give up.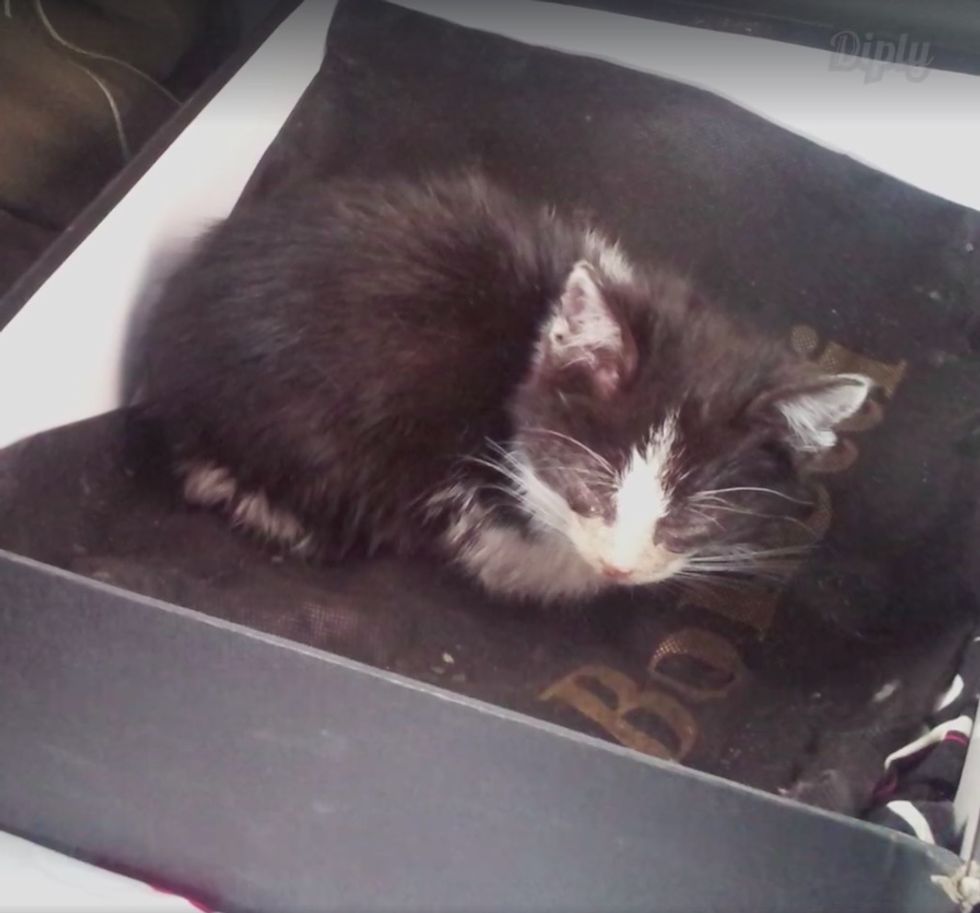 Courtesy: @catpusic
Over the following week, though the kitten didn't want to eat at all and just wanted to sleep, the couple fed him around the clock so he would have enough energy and nutrition to heal and get stronger.
On the 7th day, the kitten perked up and began to eat on his own! "I saw a new world through his eyes. He is so happy to be living in a home."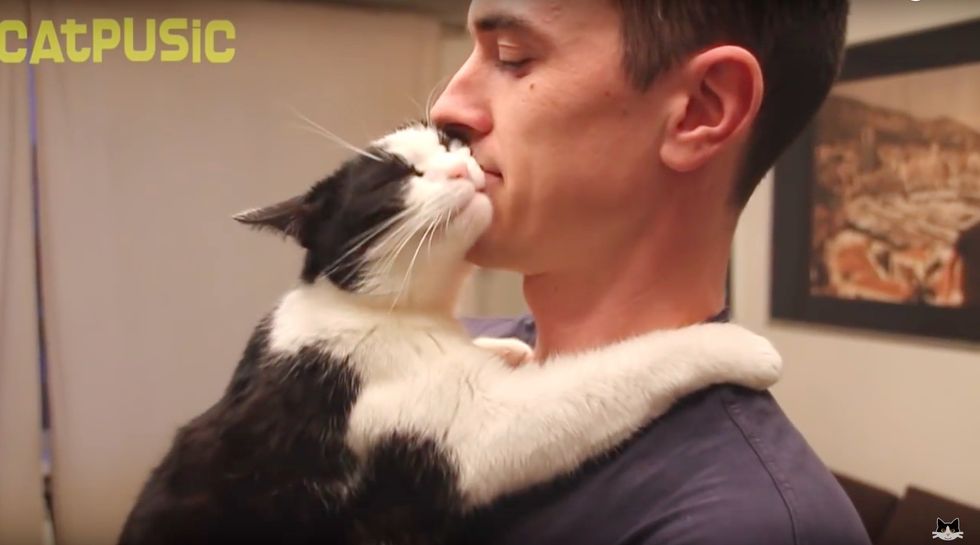 Courtesy: @catpusic
They named him Catpusic and soon discovered his love for kisses and hugs.

Now the little tuxedo boy shows his gratitude with affection.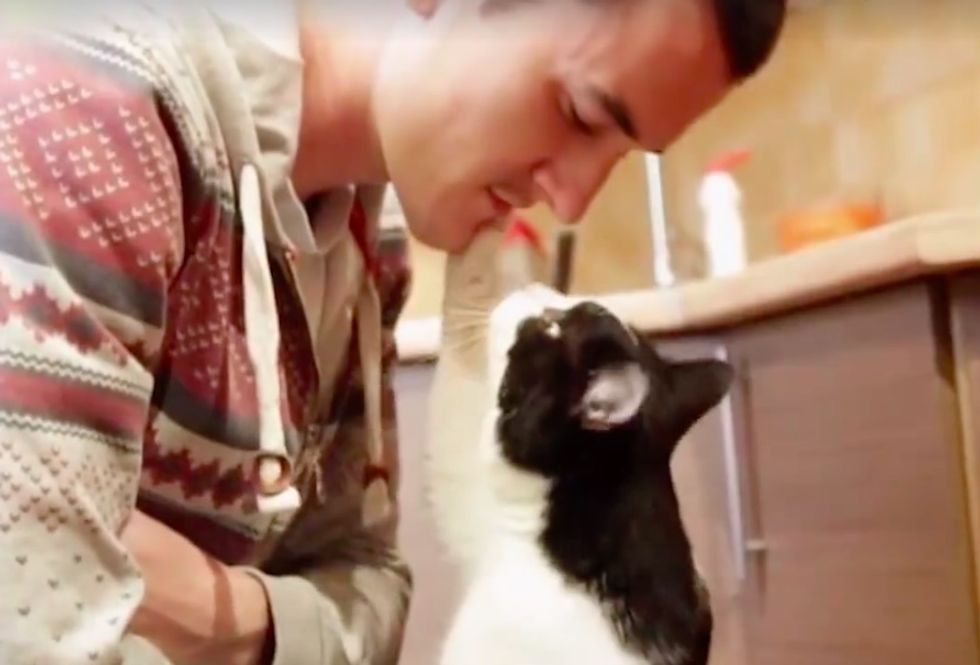 Courtesy: @catpusic
He follows his humans around the house, demanding love and attention all the time.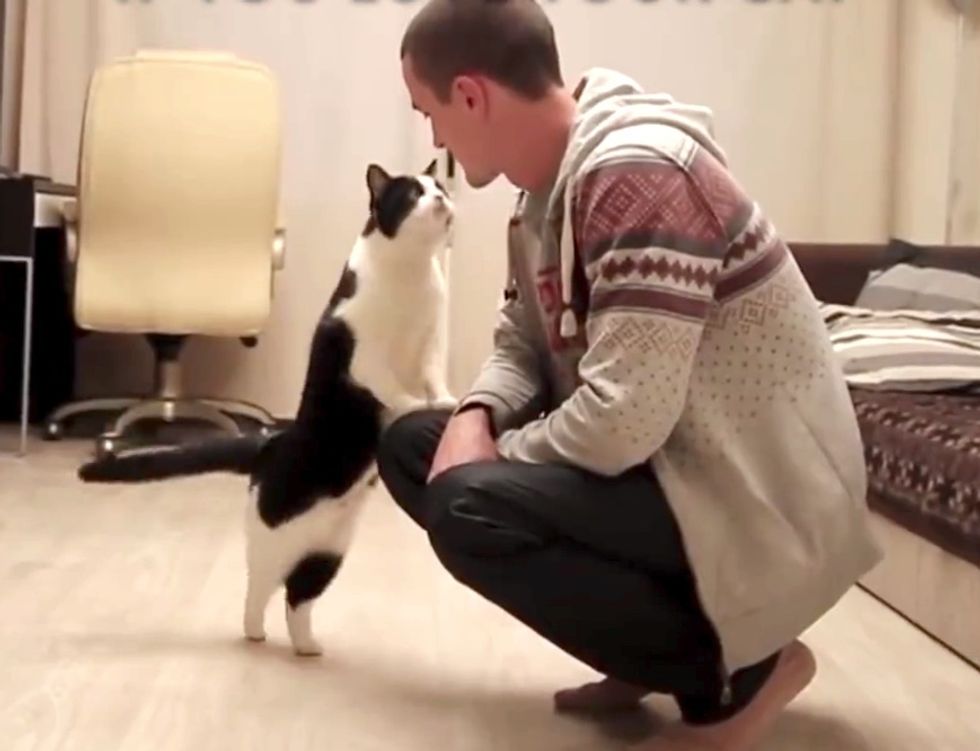 Courtesy: @catpusic
They gave him a fighting chance for a happy life, and now the kitty gives them kisses and hugs every day.
Watch the story in this cute video:
One time, his human dad had to be away for a few weeks. When he returned, Pusic demanded all the kisses in the world.
Watch this cute video:
Share this story with your friends. Follow Catpusic on Instagram and YouTube.
Related story: A Shelter Cat Gives A Person The Biggest Hug