A senior cat has been waiting for her forever home for more than a year but got overlooked because of her perpetual grumpy face.
Little did they know that she is a sweet old gal who loves to cuddle. Meet Shamo!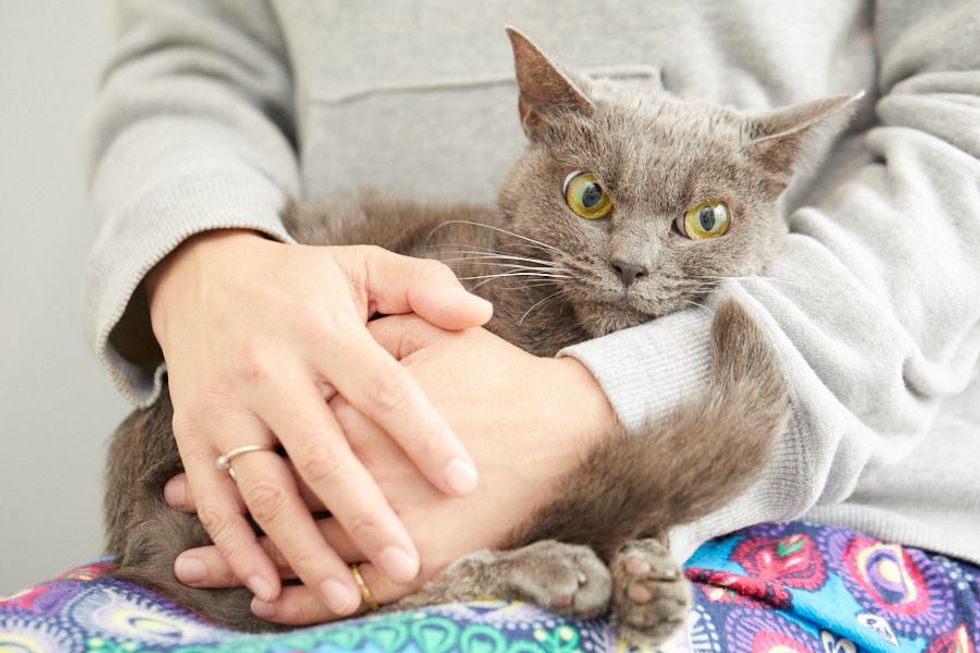 Rencontrer Mignon
In July 2016, Rencontrer Mignon, an animal rescue group in Tokyo, saved a senior kitty from the city animal care center so she could get a better chance at a loving home.

Shamo became the oldest cat at the rescue. She was a bit shy and unsure about the new surroundings. Her eyes constantly showed a sense of disapproval.
With a lot of patience and love, she came out of her shell and started to show her true personality that her grumpy face was merely a facade.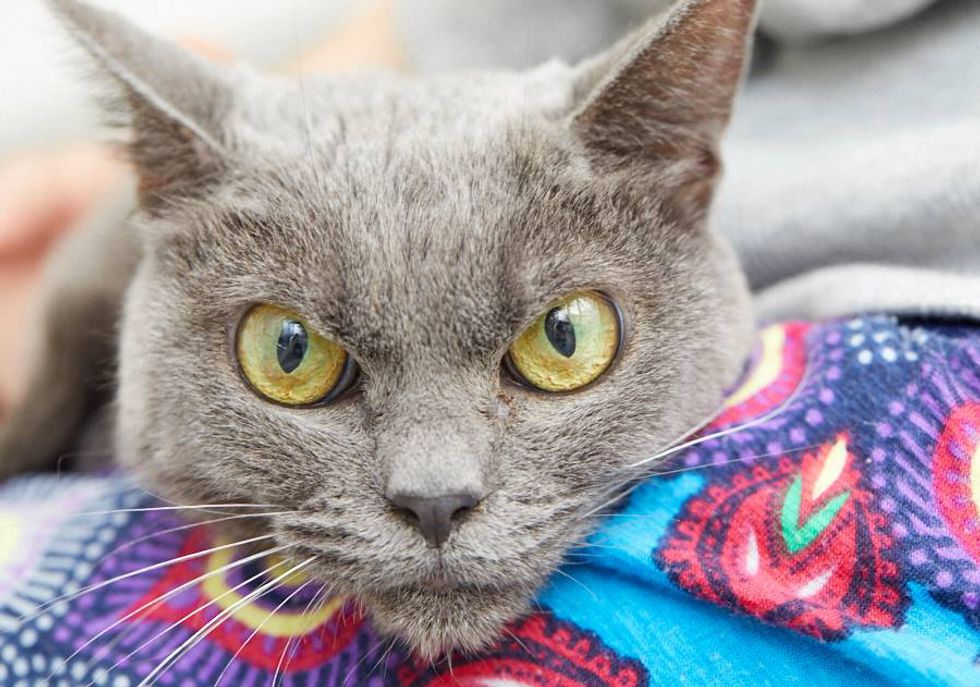 Rencontrer Mignon
Quite contrary to what her facial expressions may seem, Shamo is a gentle girl with a penchant for lap time and cuddles.
She is an expert at staring with those big eyes that mean business.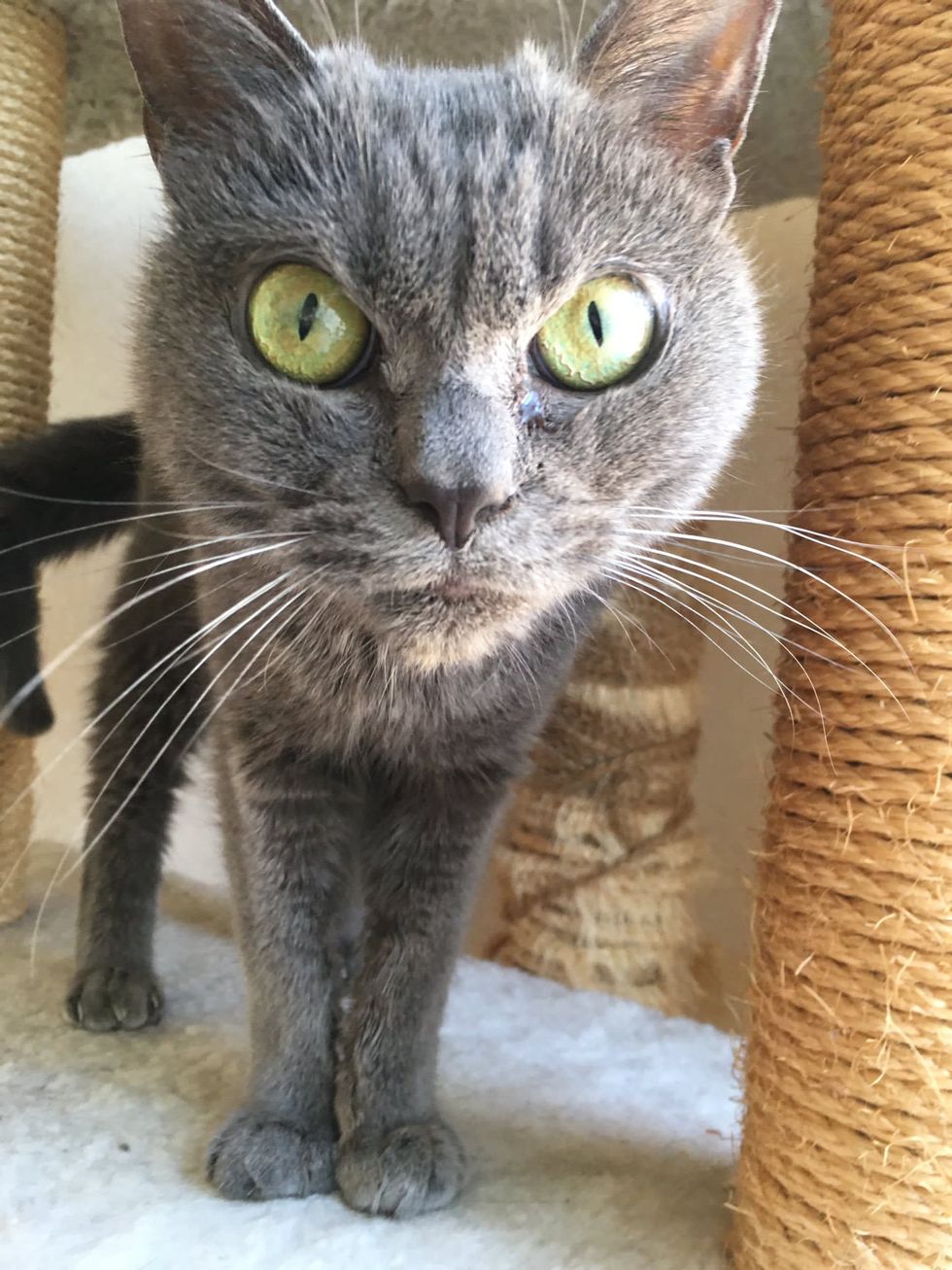 Rencontrer Mignon
According to the rescue group, the kitty loves to be brushed and has an endearing personality despite her deceptively angry look.
Months after the rescue, they found her a foster home where she quickly took over all the pillows and soft things.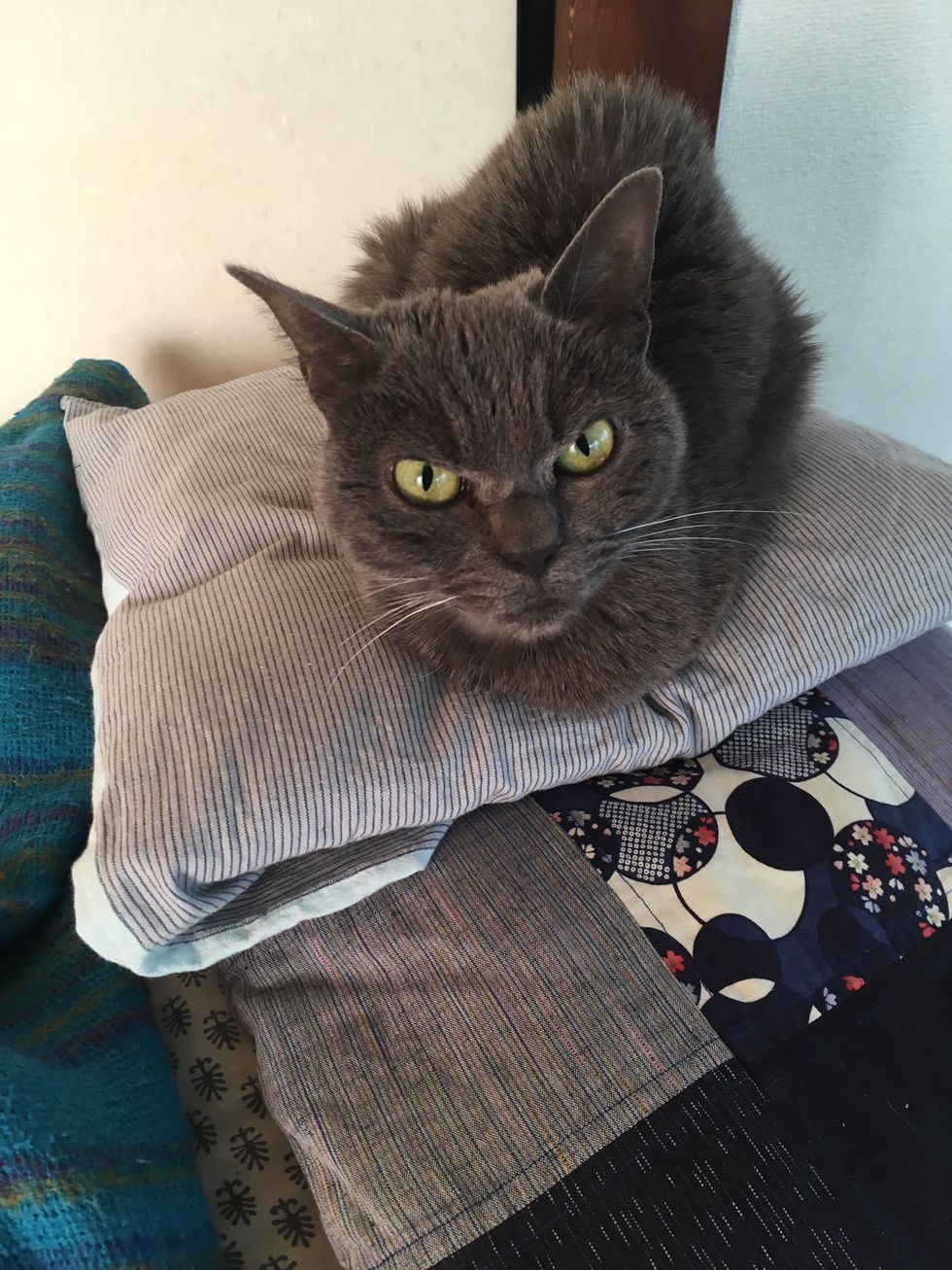 Rencontrer Mignon
Curious Shamo!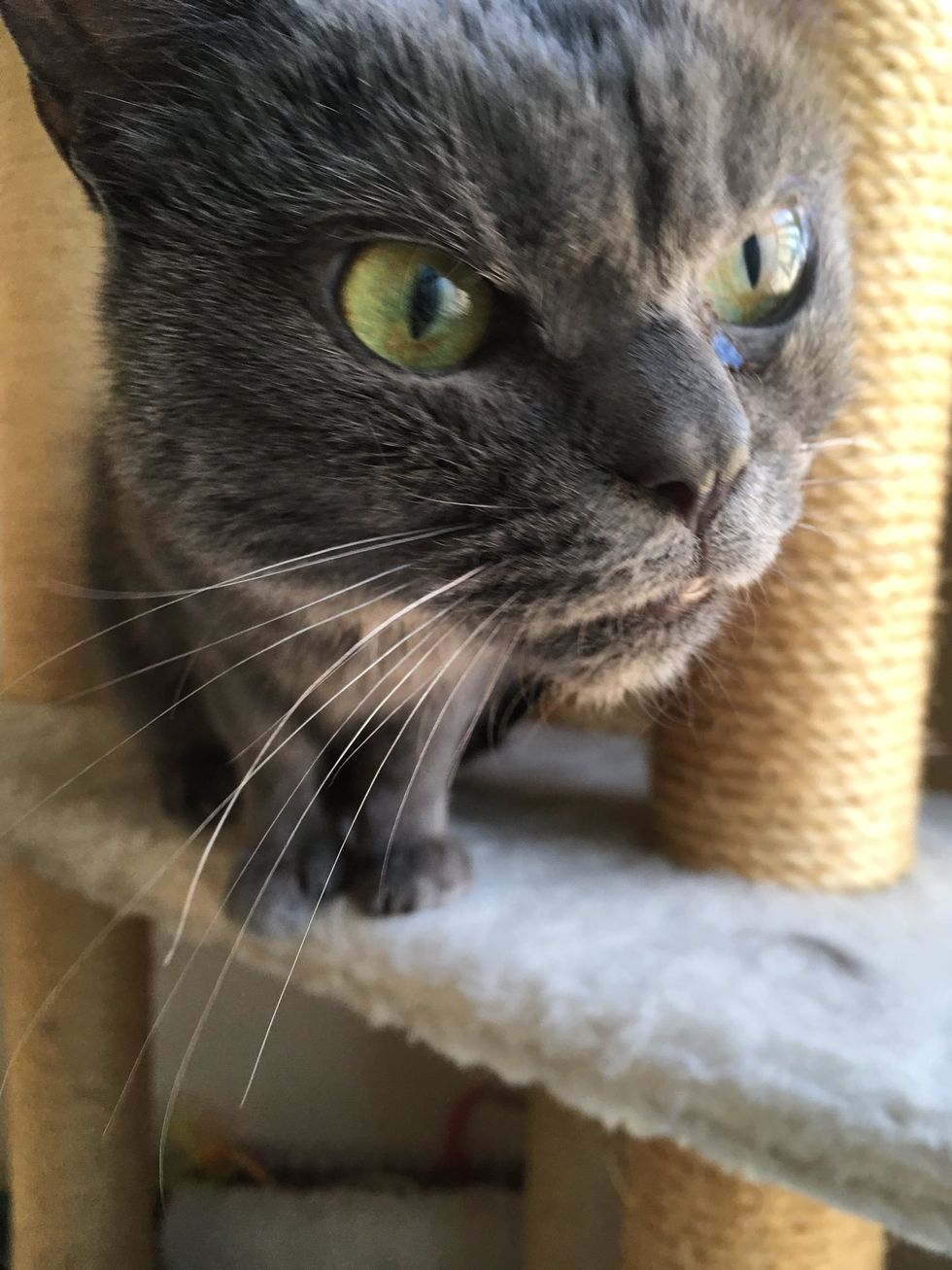 Rencontrer Mignon
She loves lap time and demands lots of it every day!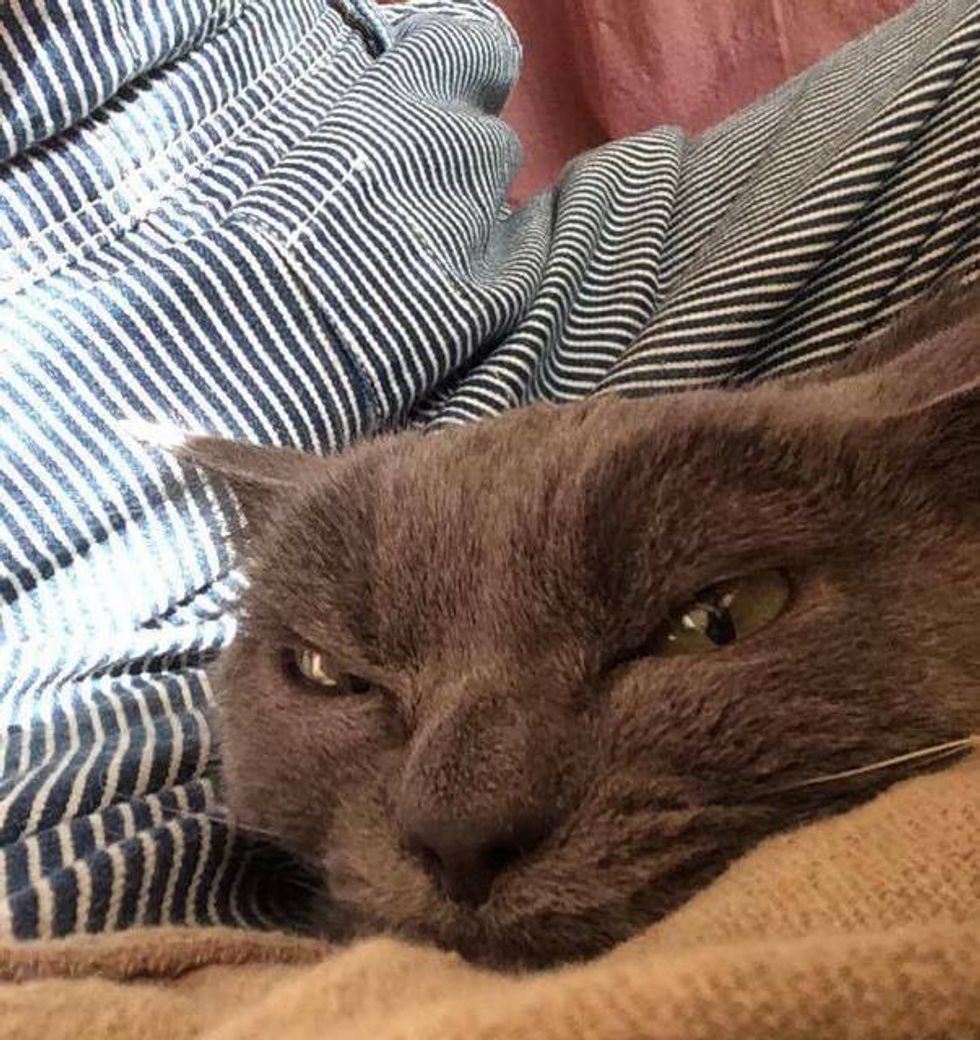 Rencontrer Mignon
She may look grumpy 24/7, but she knows that the look is just there to intimidate small critters.
Shamo loves human companionship and is the sweetest lap cat they have seen.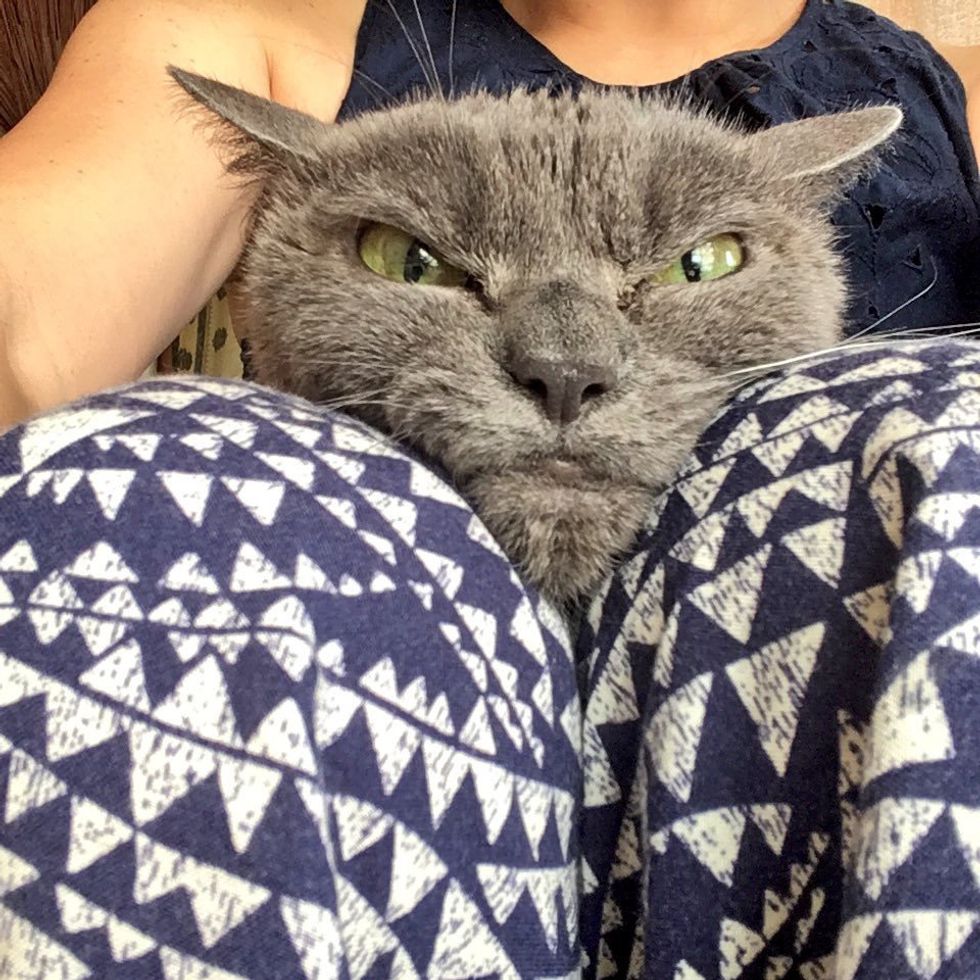 Rencontrer Mignon
Shamo is looking for someone who understands that her appearance is merely something she was born with.
It gives her an edge but doesn't take away from her gentle, loving character.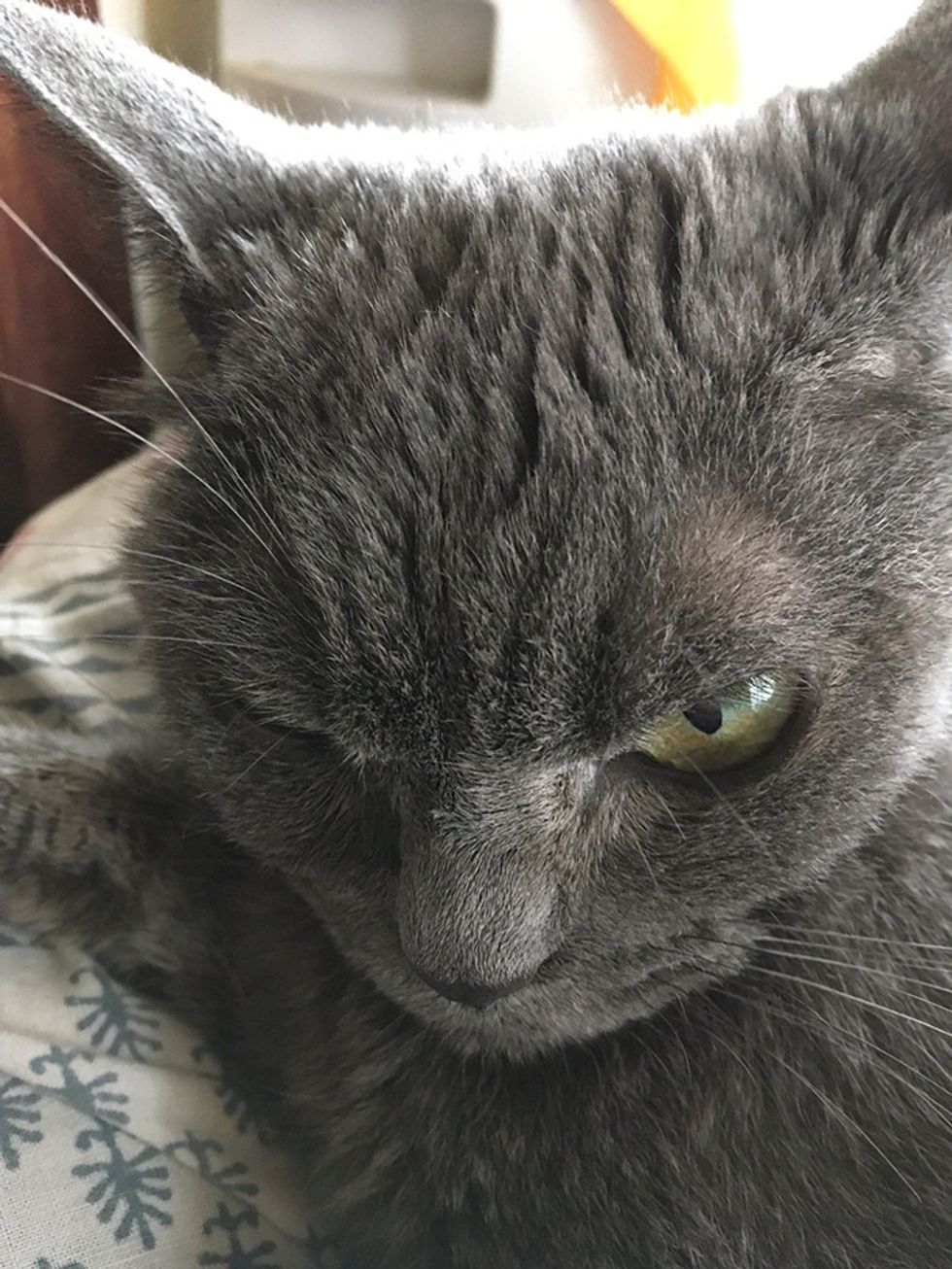 Rencontrer Mignon
She may be a little older and tends to stare down her humans, but Shamo will be sure to keep their lap warm all the time and give them snuggles when they need a cuddle.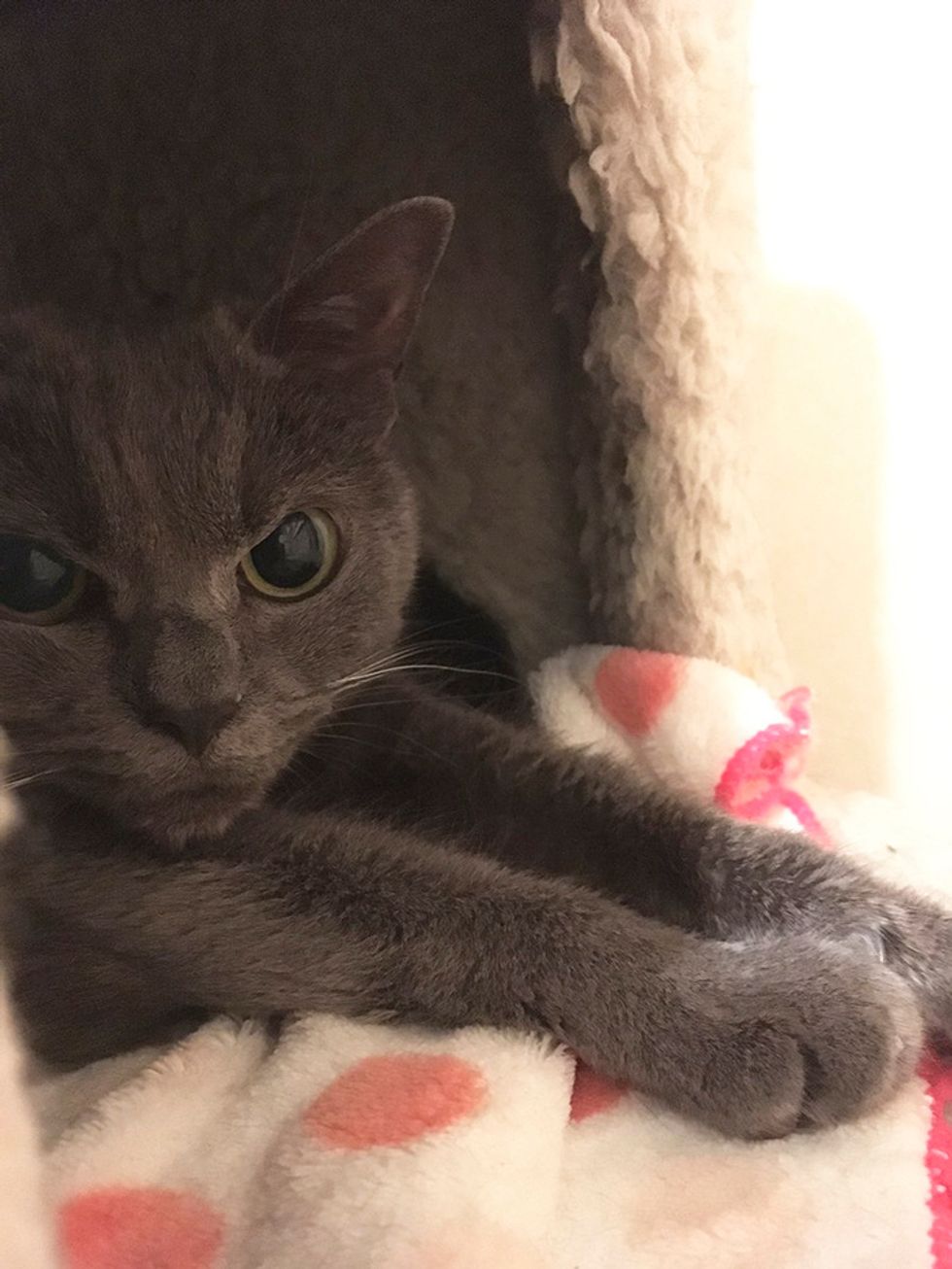 Rencontrer Mignon
Share this story with your friends. If you are in the Tokyo area, click here to see how you can adopt this awesome cat! Follow Shamo the cat on Twitter. Follow Rencontrer Mignon on Facebook.
Related story: "I Got A Cat For My Sick And Grumpy Grandpa, and He Turned His Life Around"