A cat helped four little orphan kittens thrive after raising her own two babies.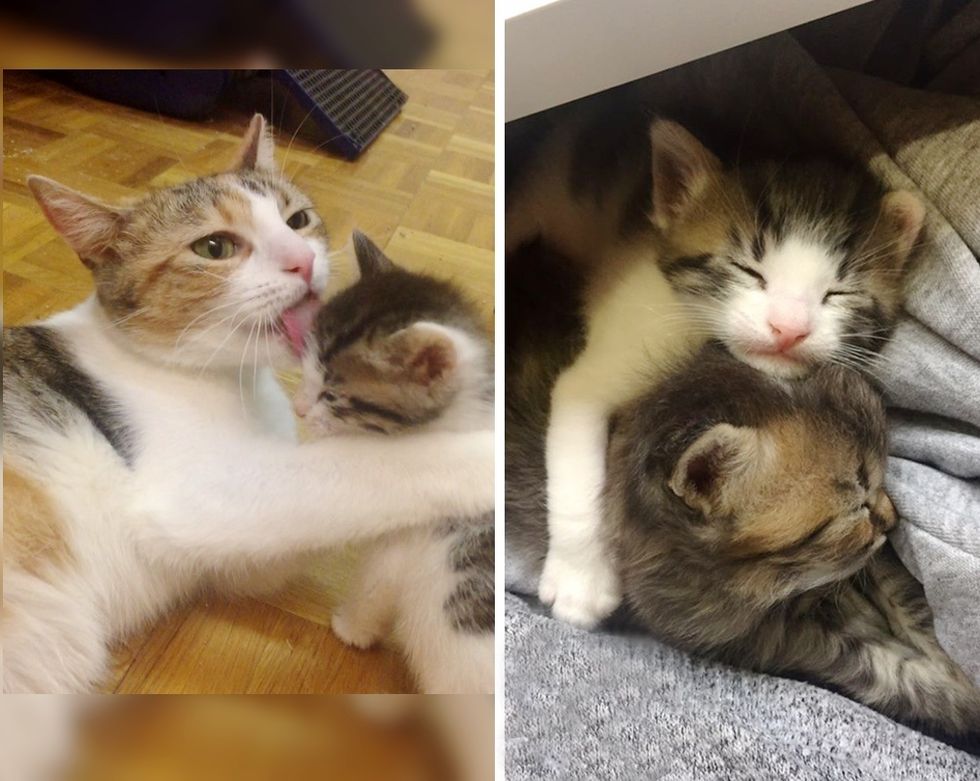 Angela Su
A cat mom and her two kittens were rescued from a shelter in California and transported to Oregon Friends of Shelter Animals for a chance at a better life. Angela Su, a volunteer of the rescue took the little family home to foster.
The cat named Primrose felt right at home and purred up a storm when she arrived. She nestled in her new bed with her kittens and started grooming them. The sweet mom was thrilled to get some attention and pets from her caretaker.
"The kittens were around three weeks old. Their eyes were open and they were starting to walk but very wobbly," Angela shared with Love Meow.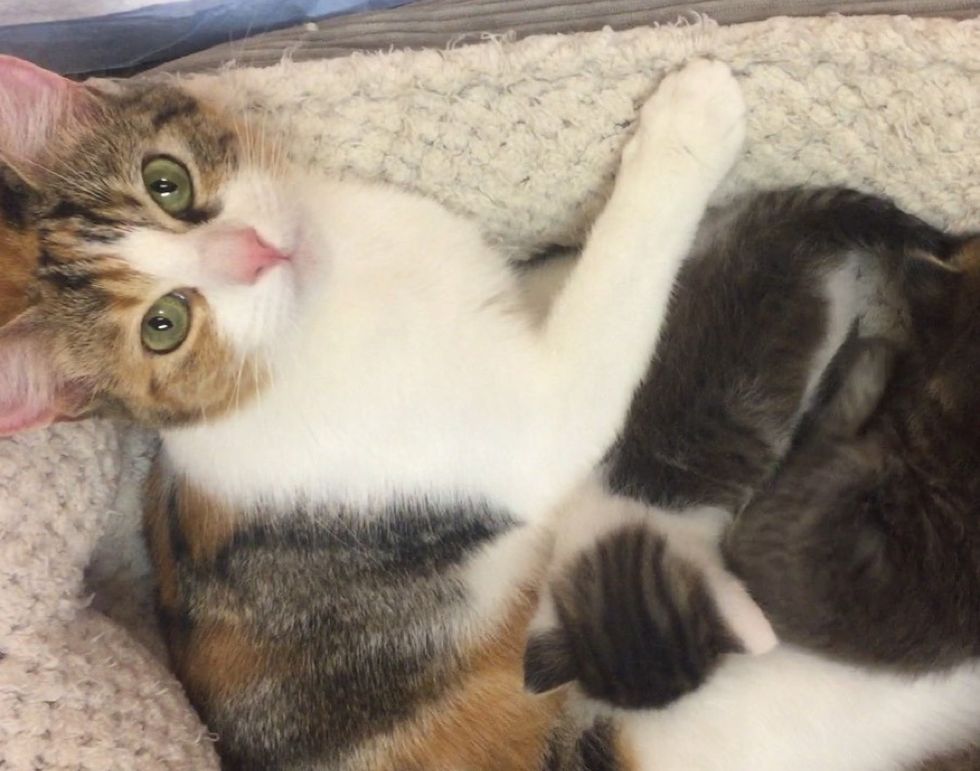 Angela Su
Whenever Angela came in to see the family of three, Momma Primrose would greet her with the most adorable chirps and coos. Her purrs constantly reverberated throughout the room.
She was so happy to have a safe, quiet place to raise her kittens instead of being in a shelter or the outdoors.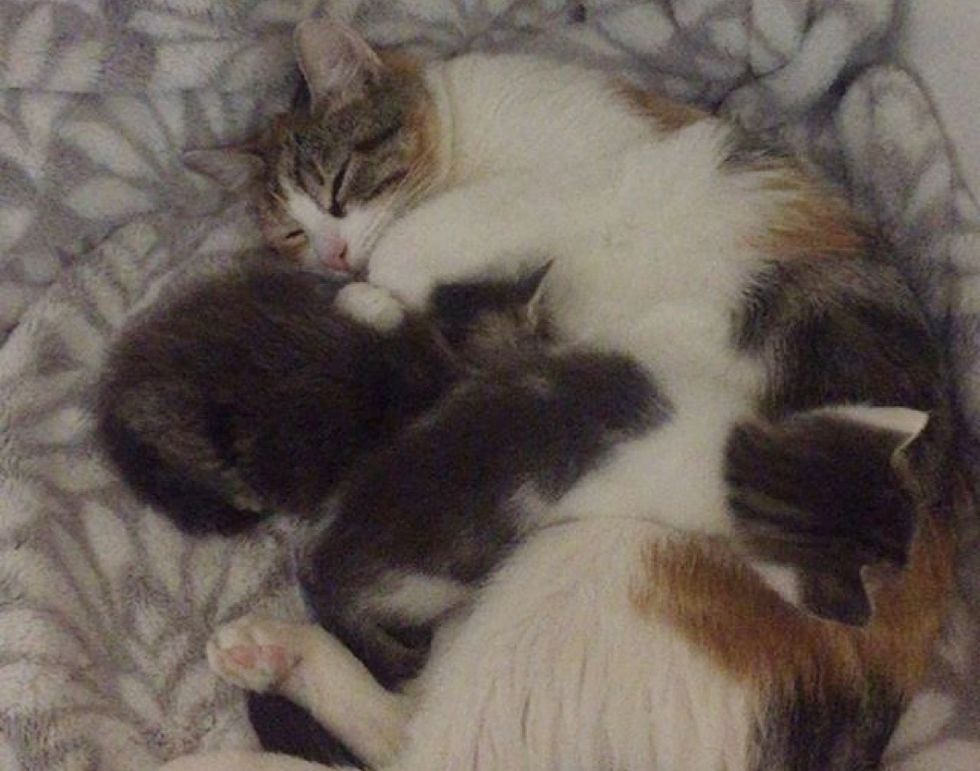 Angela Su
When her kittens, Zinnia and Juniper, were big enough for adoption, they quickly found their forever home together. Every day since then, Mama Primrose hoped for the right family to come find her.

"Primrose was such a good mom to her kittens. She purred 24/7 and absolutely loved being petted. After her kittens were adopted, she became very lonely by herself."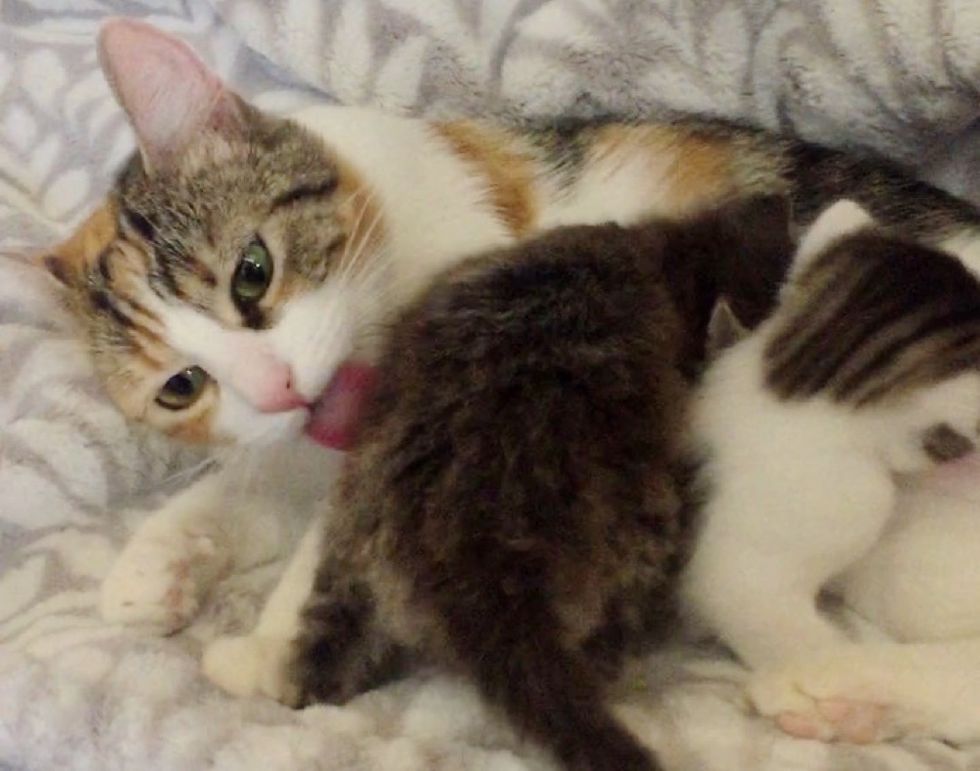 Angela Su
Around that time, four little orphan kittens were brought to Oregon Friends of Shelter Animals, in need of a foster home and some motherly love. When the shelter sent out an email asking for a volunteer, Angela didn't hesitate to take them.

She knew just the perfect mom for the litter of four.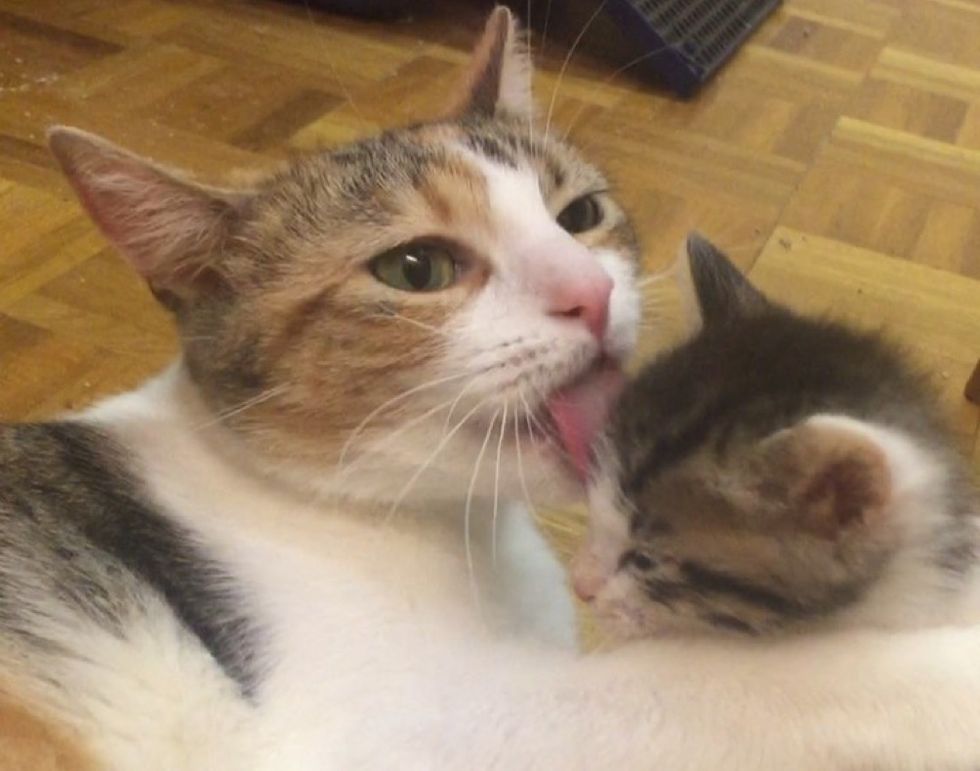 Angela Su
The kittens came to the rescue covered in fleas and filth. "When I bathed each one, I could feel their bones. I can't imagine what their life had been like living on the streets."
After a few days of care, they were finally ready to meet their surrogate mom. Sweet Primrose took them right in and started cleaning them, one by one.
"Primrose completely fell in love with the kittens and took care of them as her own."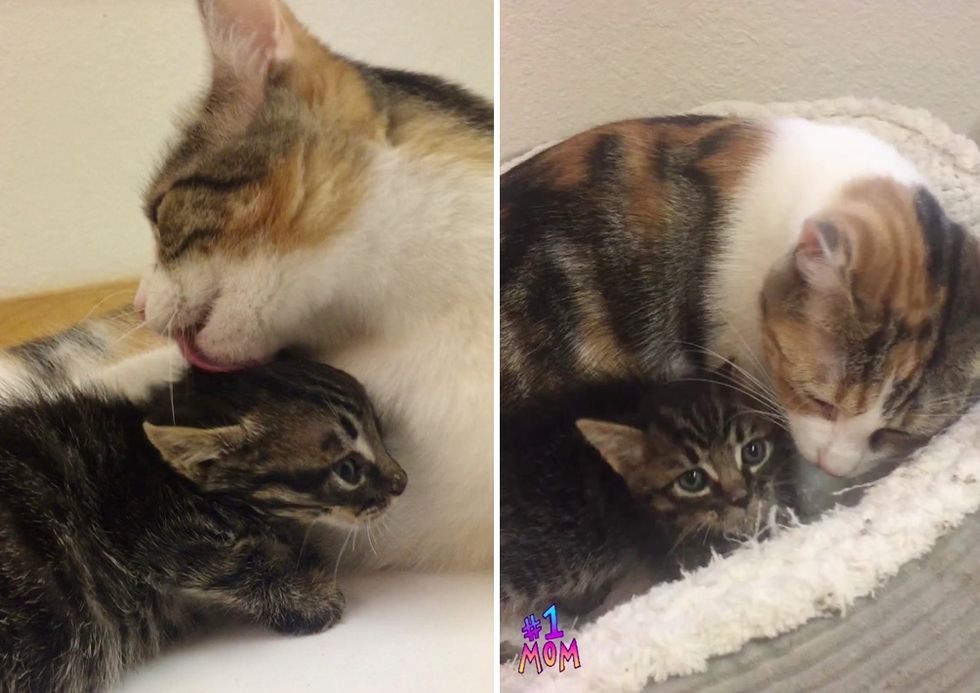 Primrose the cat and her adopted kittenAngela Su
With supplemental care and a lot of help from Momma Primrose, the kittens began to thrive. They put on a lot of healthy weight and gained plenty of strength.
Watch Primrose and her kittens in this cute video:
Primrose the cat momwww.youtube.com
The kittens were voracious eaters and quickly grew by leaps and bounds. When it was mealtime, they would sing in purr-fect harmony, on and on, until the food was served.
The runt of the litter who was just skin and bones upon arrival, really filled out and grew quite a chonky belly.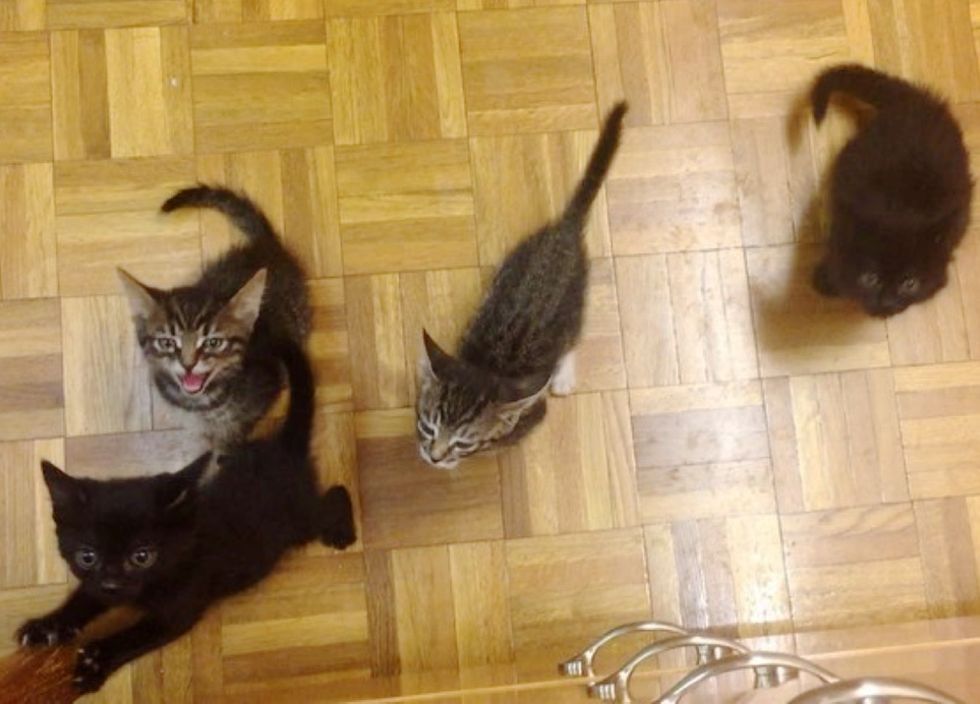 Angela Su
Despite not having much milk, Primrose let her adopted kittens nurse on her for hours on end. The four little nuggets happily kneaded on her belly while they soaked up the love.
Primrose was a wonderful mom, completely devoted to every kitten she cared for. They wanted to find her a great home that would cherish and adore her.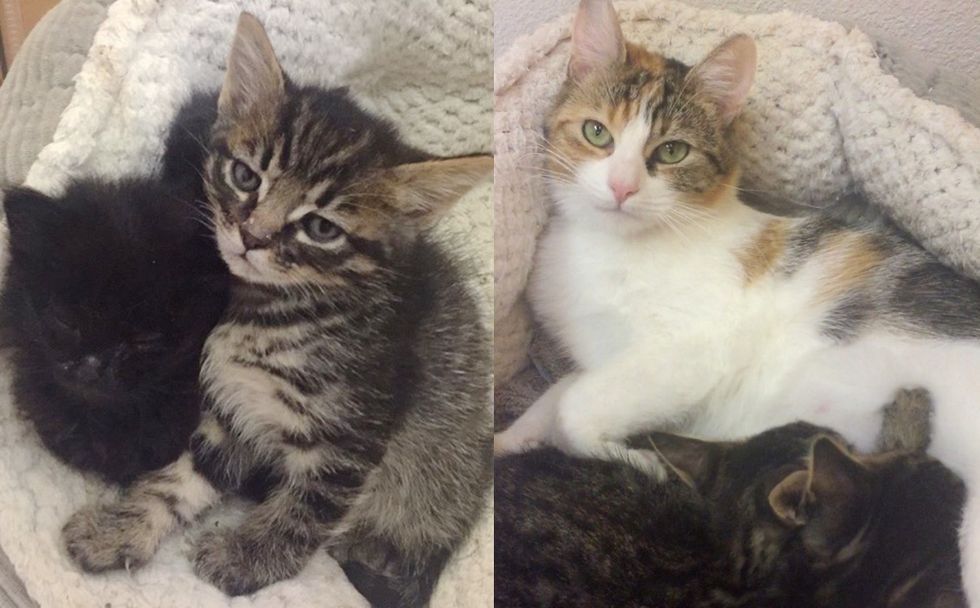 Angela Su
After months of waiting, Primrose had her dream come true when a family came to pick her up and welcomed her into their loving home.

The sweet cat mom raised her own two kittens and helped four others thrive. Now, she has retired from motherhood and can finally enjoy being the center of attention that she was meant to be.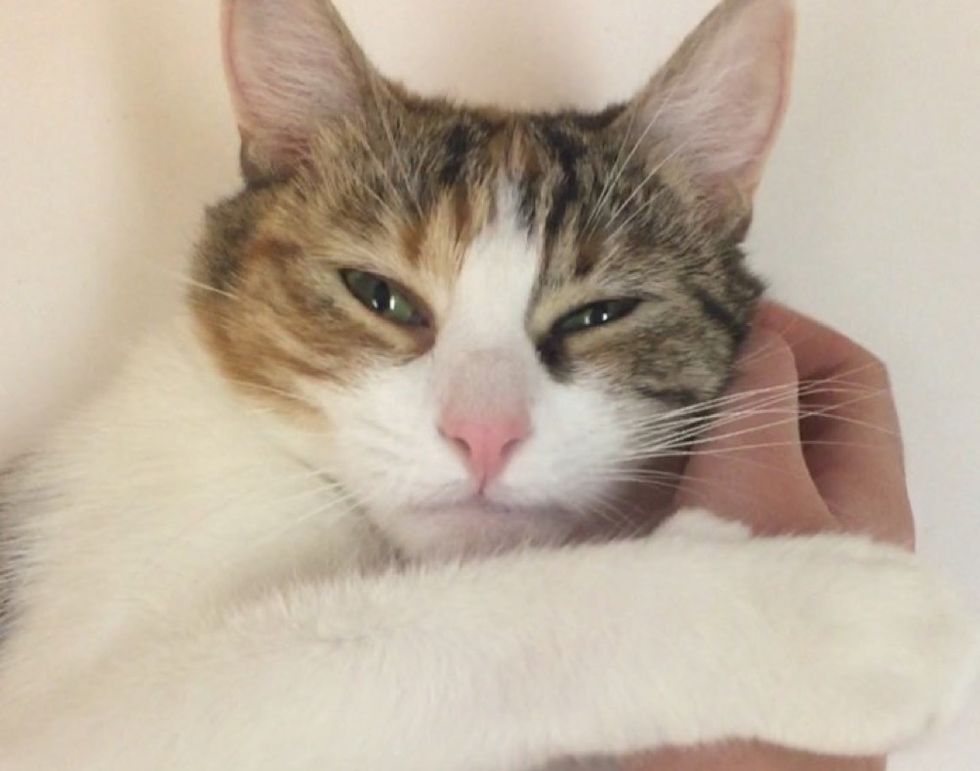 Angela Su
Share this story with your friends. Follow Angela's fosters on Instagram.
Related story: Stray Cat Comes Running When Rescuers Find Her and Her Kittens Outside Apartment