A ginger cat waits outside with his human brother every morning for his school bus.
Meet Fish the cat!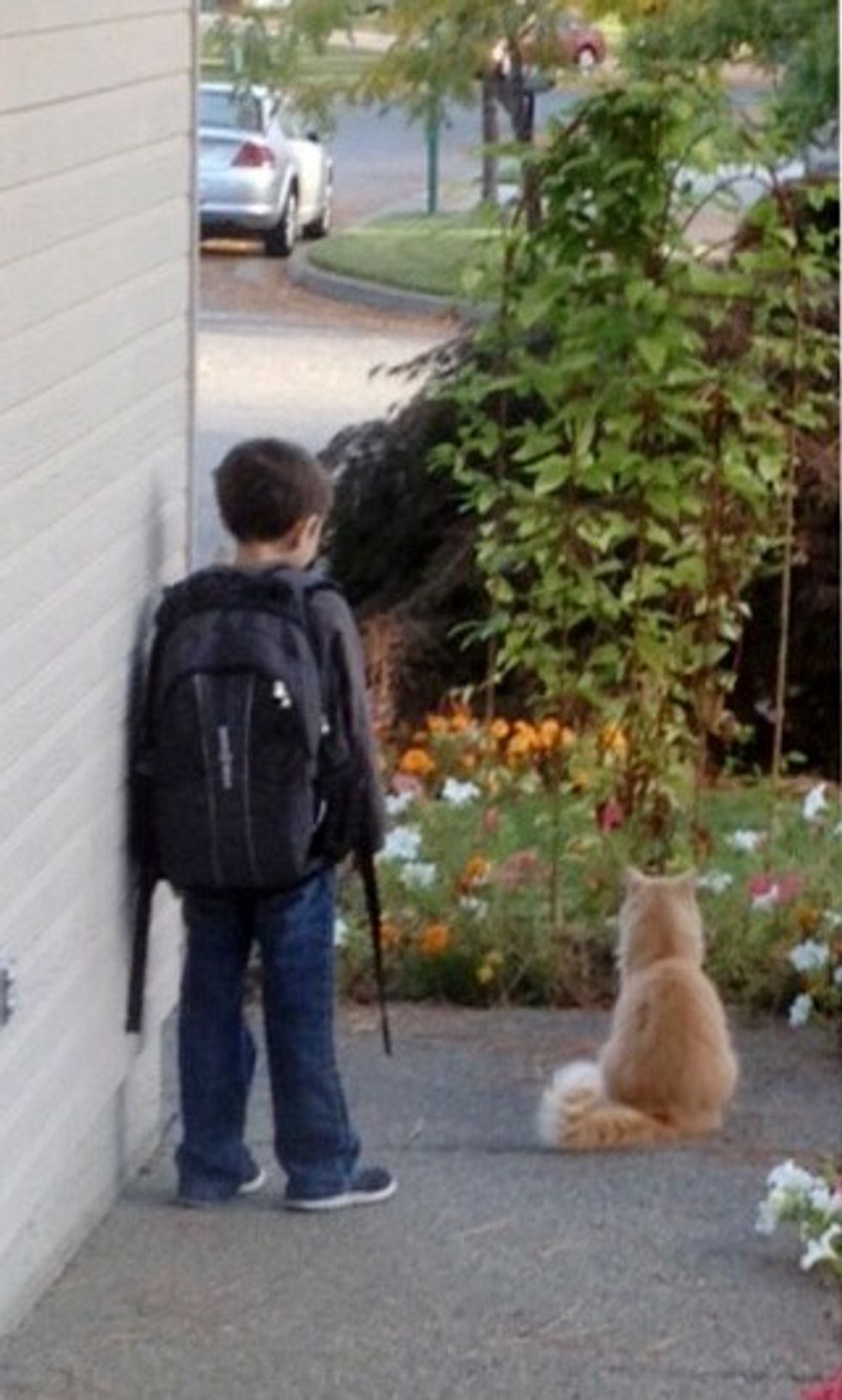 Photo: insta1234
"Our cat waits outside every morning to be with my son when he waits for the bus," reddit user insta1234 said.

He does it every day without fail.
Fish won't leave until he sees his best friend safely get on the bus to school. The fluffy ginger is like the boy's little bodyguard, watching over him every step of the way.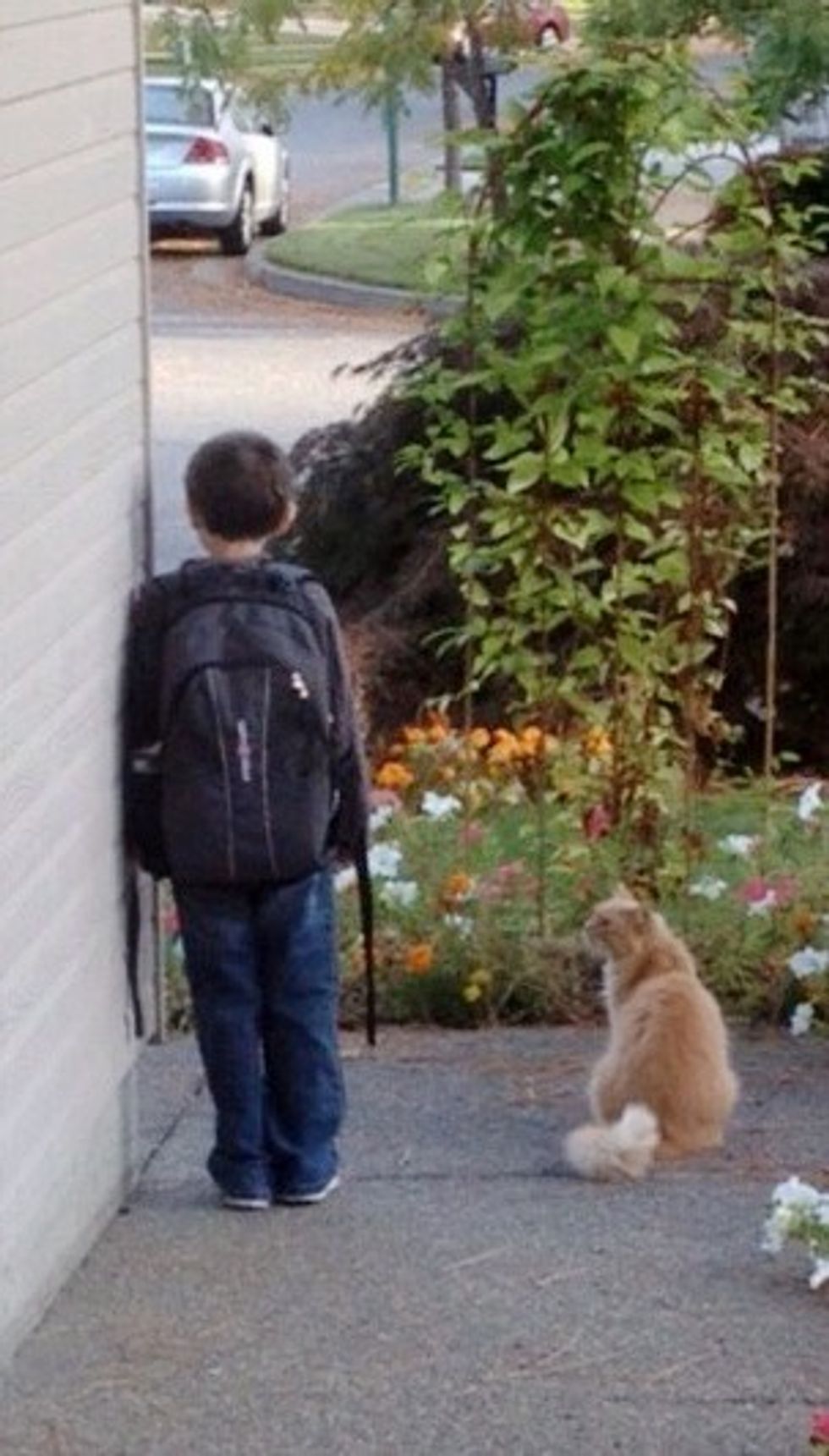 Photo: insta1234
Fish got his name from his best friend. "My son named him."
After seeing the boy off to school, Fish walks back to the house where his humans open the door to welcome his return.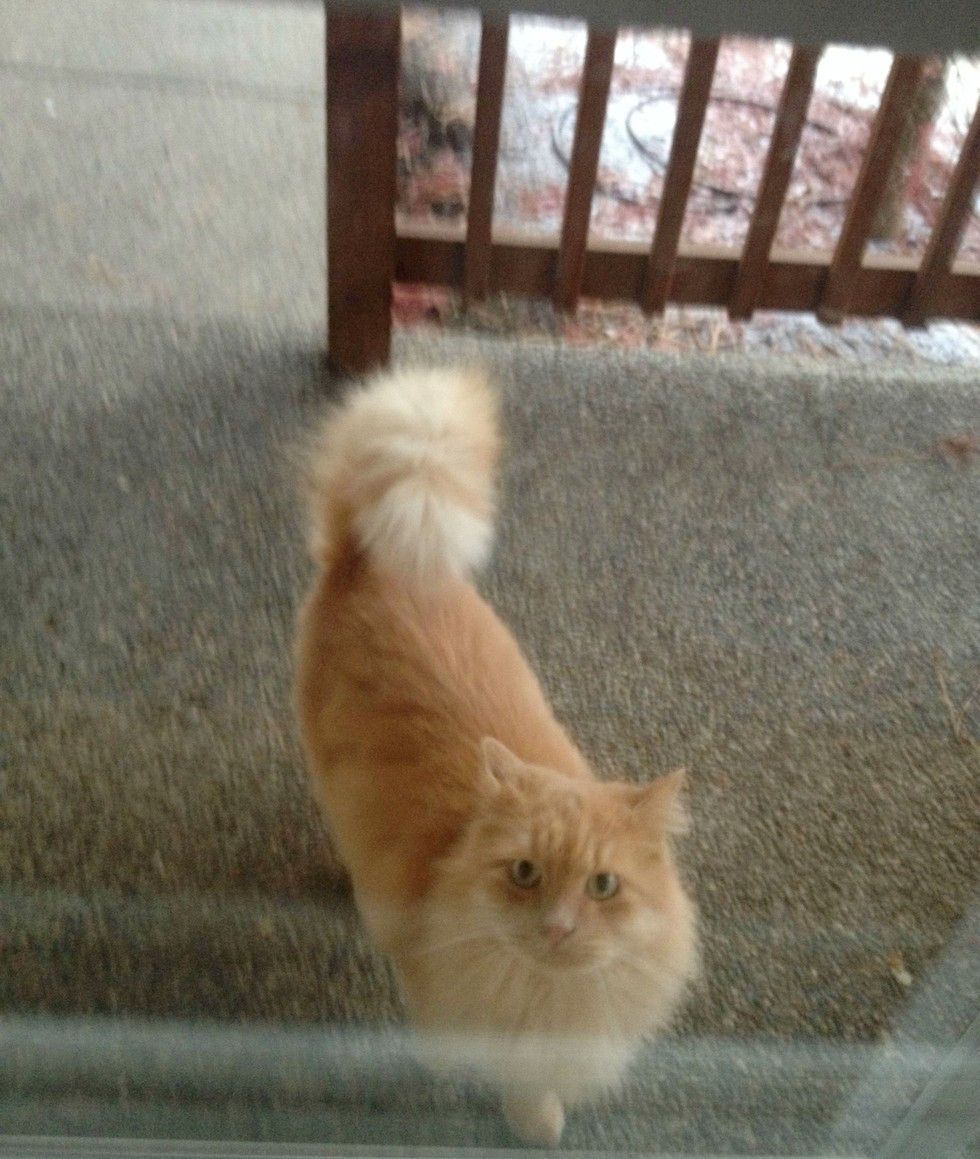 Photo: insta1234
Even when it's winter and snowy outside, Fish doesn't skip a day.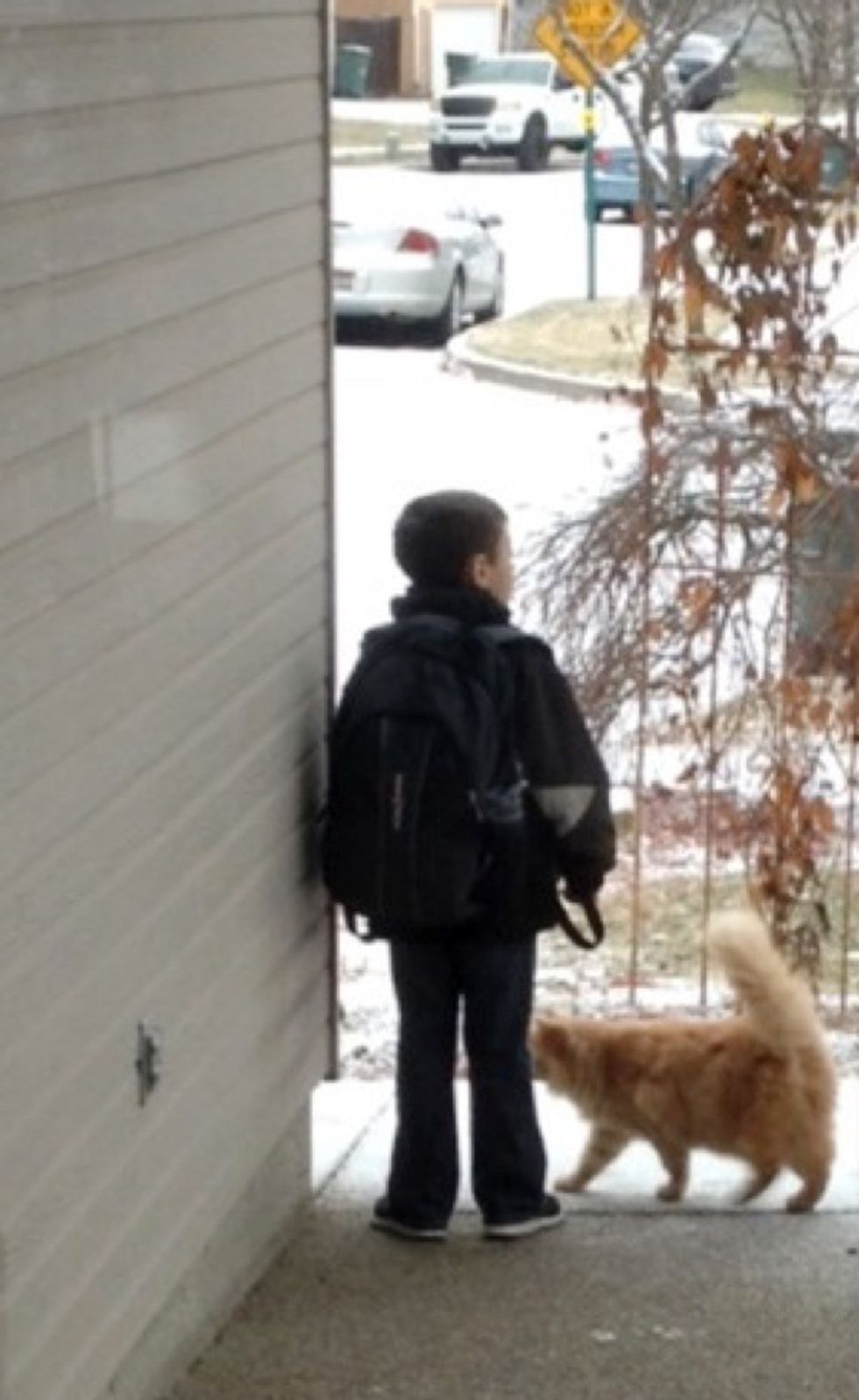 Photo: insta1234
They share a very special bond.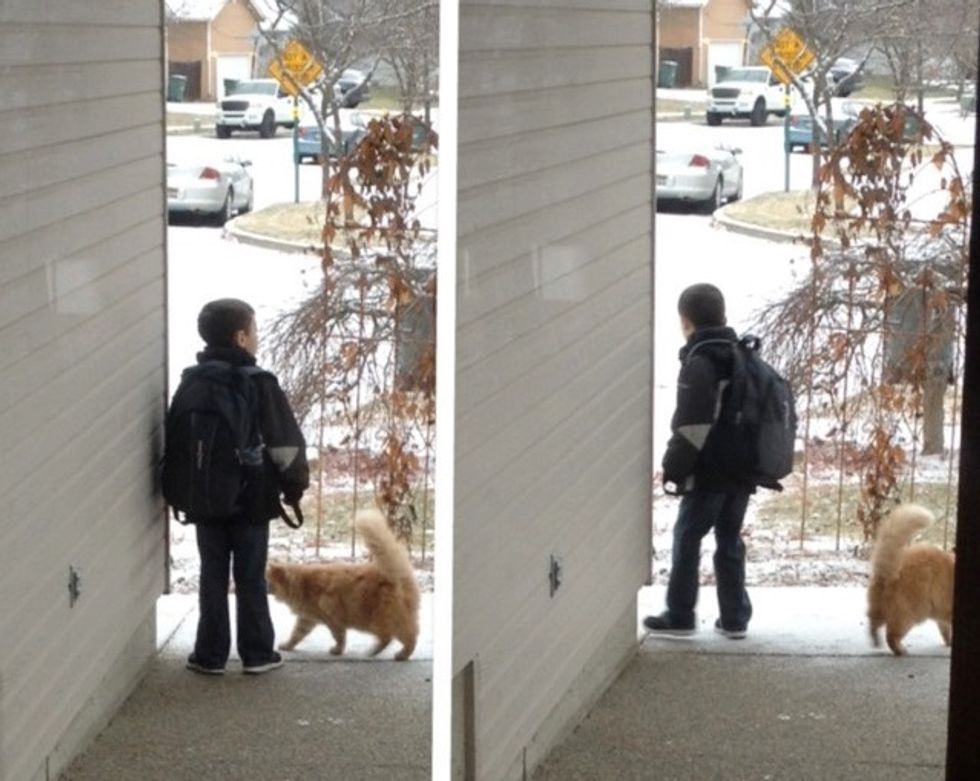 Photo: insta1234
Share this story with your friends.
Related story: This Cat is His Human's Best Friend for 21 Years