A cat waited at the door of a residence with her two kittens as they were ready to leave the streets.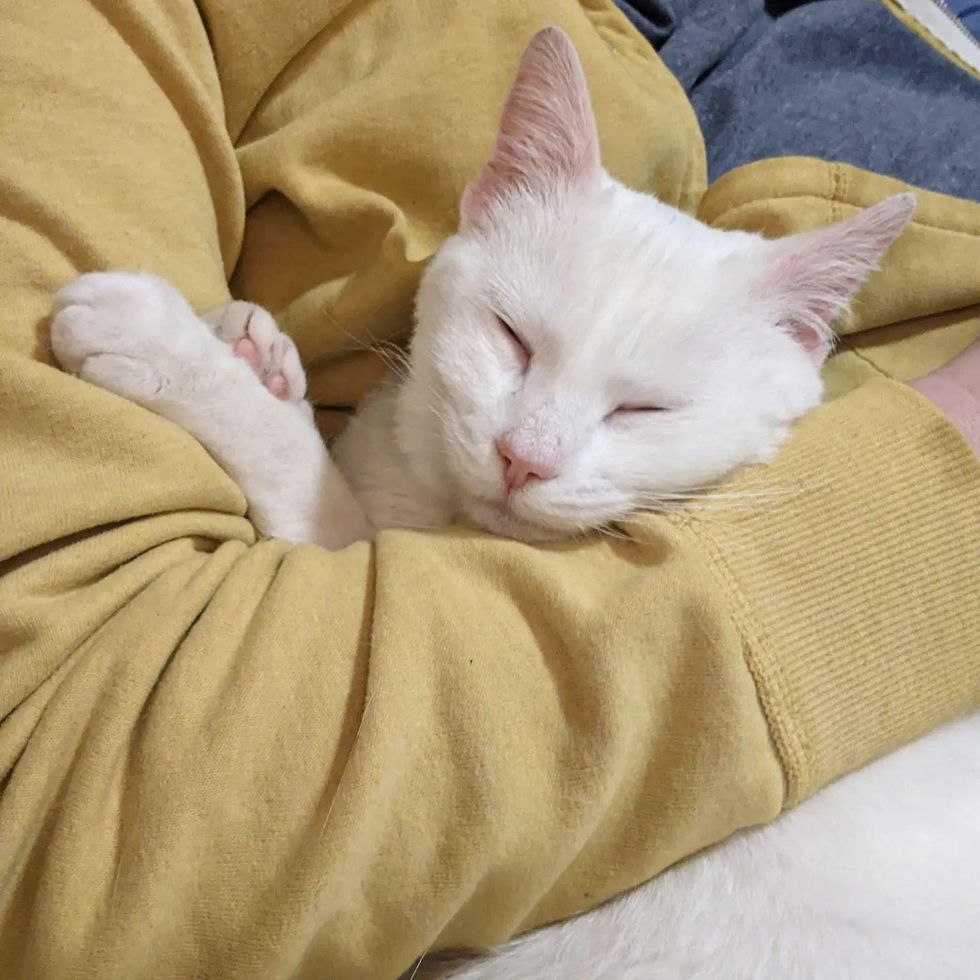 Ally the cat momMurphy's Law Animal Rescue
A stray cat showed up at the door of a resident in North Carolina, with her two 4-5 month-old kittens. They lined up by the door looking through the glass as if they were ready to leave the streets behind.
The resident had been caring for them since they spotted the cat mom. The three came back that day, waiting to be catered to. The resident reached out to their local rescue, Sparkle Cat Rescue, and hoped to get them into loving homes.
As it turned out, the cat mom had brought along another surprise in her belly.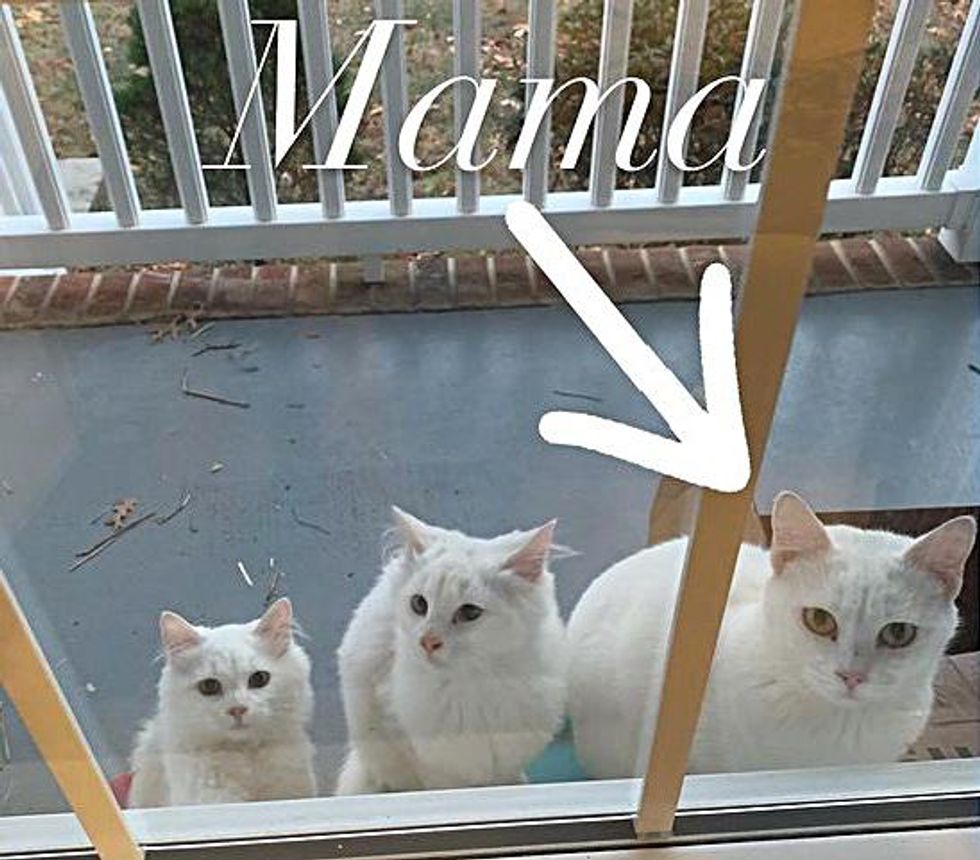 A stray cat (Ally) brought her two kittens to a resident's home Sparkle Cat Rescue
Sparkle Cat Rescue discovered that the cat mother was pregnant again with another litter. To ensure that the mom would have a safe place to raise her new babies, they contacted their fellow rescue, Murphy's Law Animal Rescue, to get her into a foster home.
The two older kittens were big enough to spread their wings and find a home of their own, while their mom was immediately cuddly with her new human friends.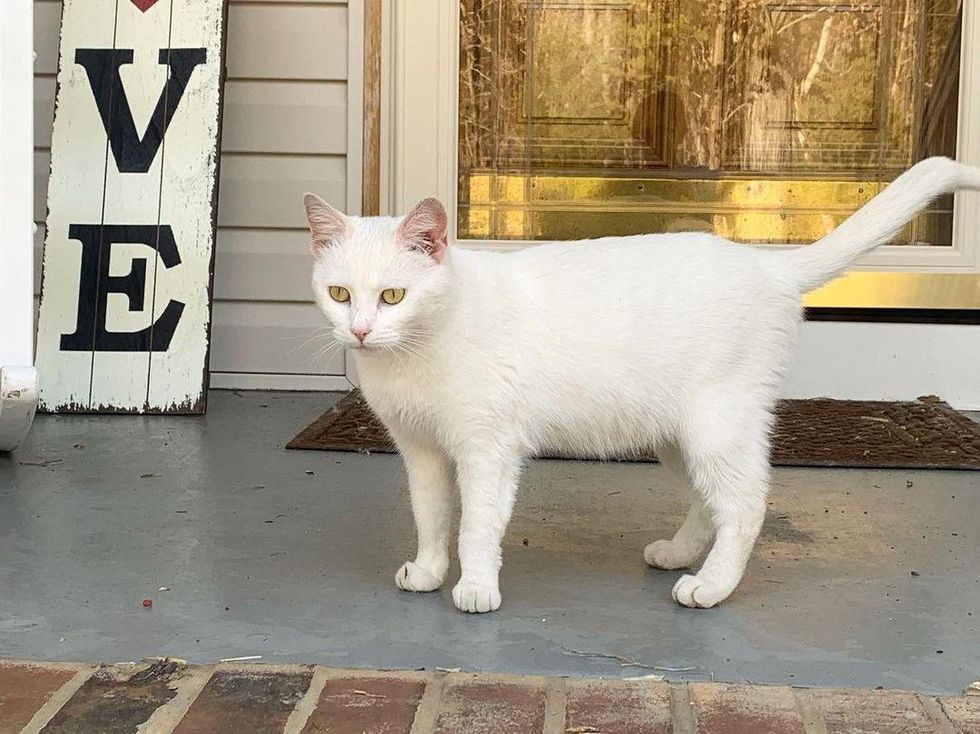 Sparkle Cat Rescue
The brother and sister kittens are like two peas in a pod. Not only do they look alike, but they also rub off on each other's energy. They are currently thriving in foster care through Sparkle Cat Rescue, and ready to find their happily-ever-after together.
The cat mom, Ally, has turned into quite the love-bug, constantly seeking attention and demanding hugs from her people.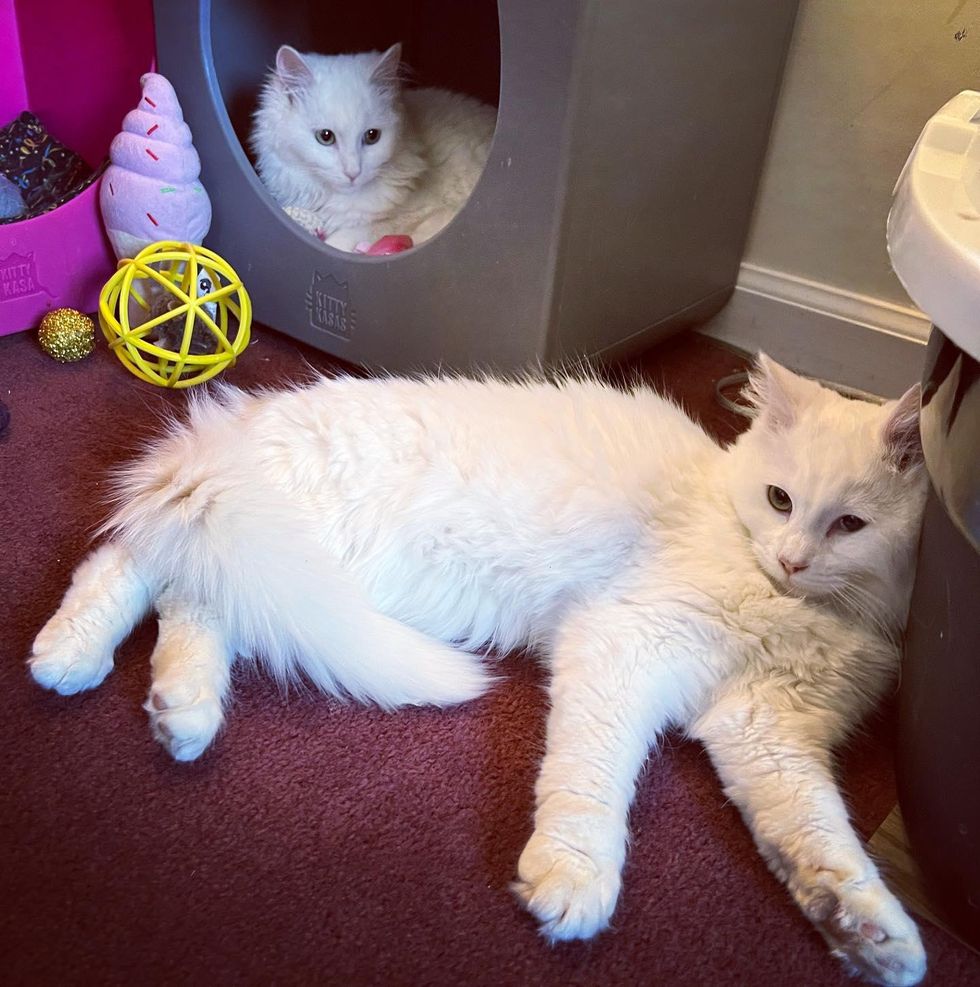 The two kittens are thriving in foster care and ready to find a home togetherSparkle Cat Rescue
"Ally was instantly the sweetest girl, melting into her foster mom's lap and begging for any and all attention," Sarah Kelly, the founder of Murphy's Law Animal Rescue, told Love Meow.
"She is the most affectionate feline, seeking out a lap or arm or spot to cuddle up on. She is so genuinely sweet."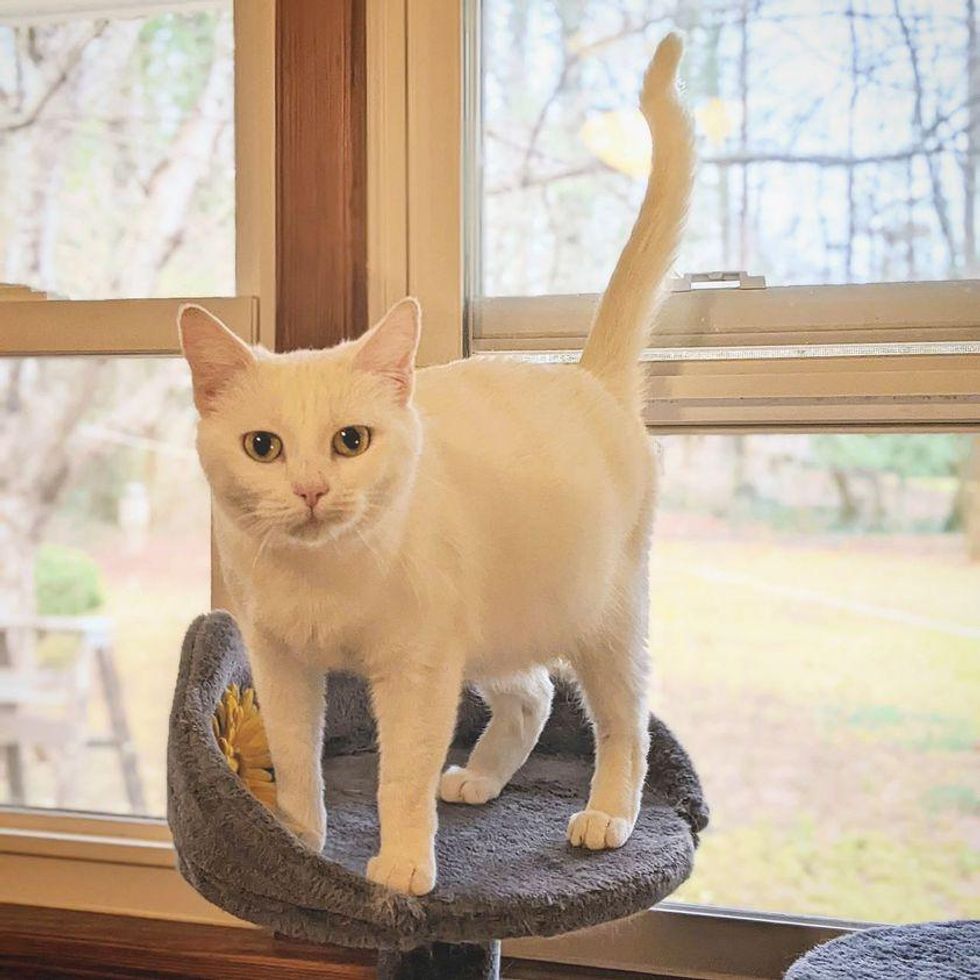 Ally is so happy to have a comfortable place to raise her last litter of babiesMurphy's Law Animal Rescue
Mama Ally is ecstatic to have a roof over her head. She claims all the soft things in the room and rolls around on her back while she purrs up a storm. She has found her entertainment spot by the window where she enjoys Bird TV.
She is thrilled to be able to raise her last litter in the comfort of a warm home. Whenever her foster mom comes into the room, she makes a beeline to her and curls up in her arms for a nap.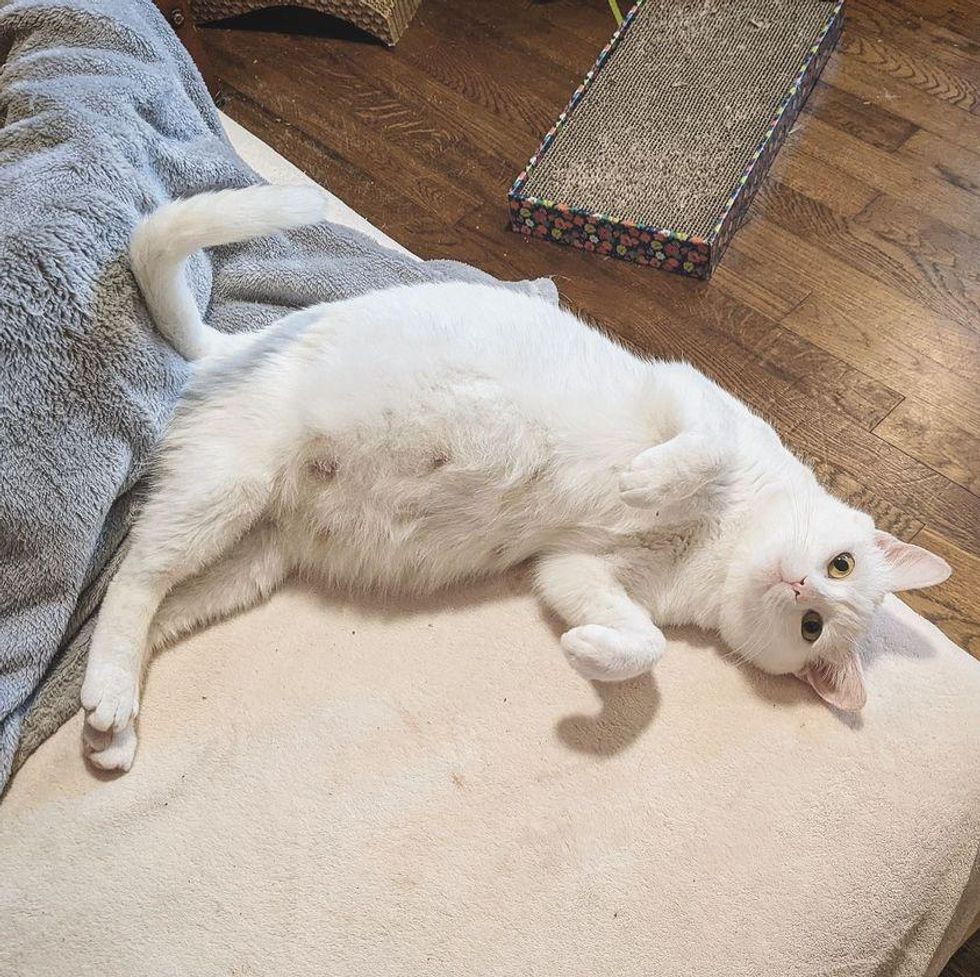 Murphy's Law Animal Rescue
"Her favorite things include a warm lap, snuggles, and a loving hug. She is such a biscuit-making queen who lives for attention and affection," Sarah added. "Ally is getting in all the cuddles before she has babies to raise. She is soaking up the TLC from her foster mom."
After roaming the streets for quite some time, Mama Ally is ready to be the pampered and spoiled indoor cat that she always wanted.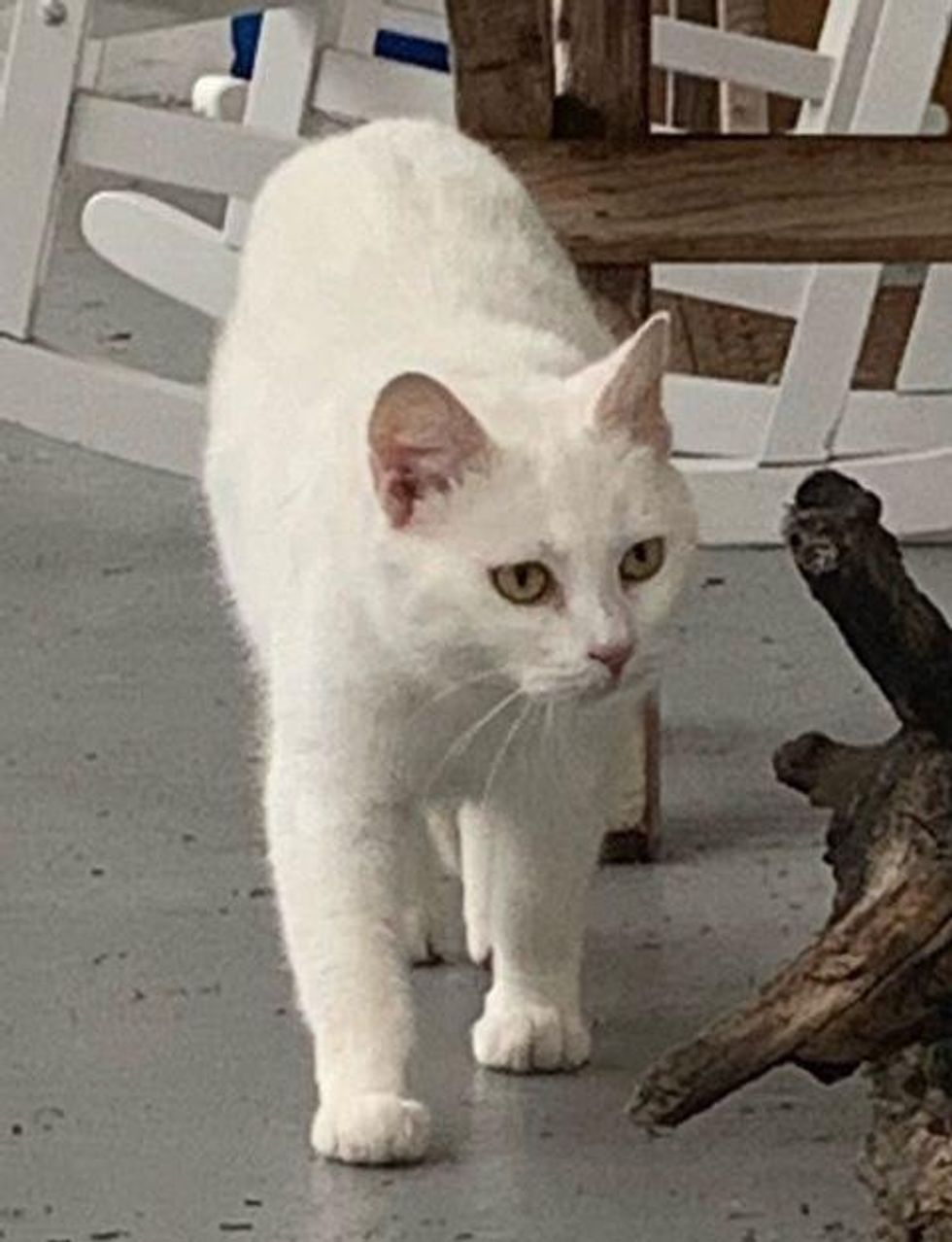 She has been roaming the streets for some timeSparkle Cat Rescue
"She is now patiently awaiting her last litter! Once they are born and weaned, mama will be spayed and vetted, and then all ready to go to her forever home."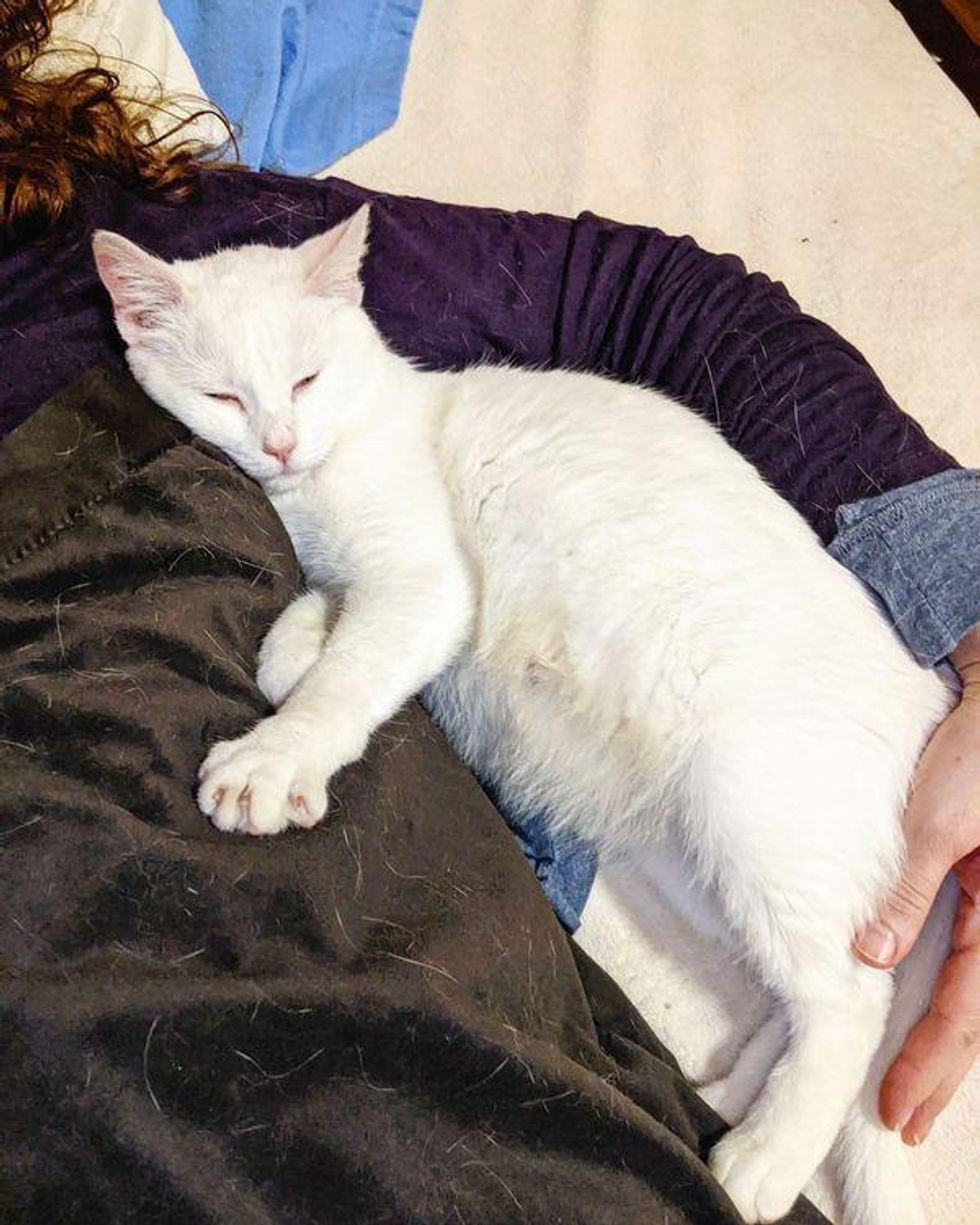 Now she is getting all the hugs from her foster mom and being a pampered indoor catMurphy's Law Animal Rescue
Share this story with your friends. Follow updates on Mama Ally and Sarah's rescues on Instagram @kellyfosterkittens. Follow Murphy's Law Animal Rescue on Instagram @murphyslawanimalrescue. Follow Sparkle Cat Rescue on Instagram @sparklecatrescue.
Related story: Two Kittens Wander Up to a House, Walk into Carriers and Ready to Leave the Streets Behind