A cat came back to the woman who had helped her kittens. Now, she is waiting for the perfect home with her daughter.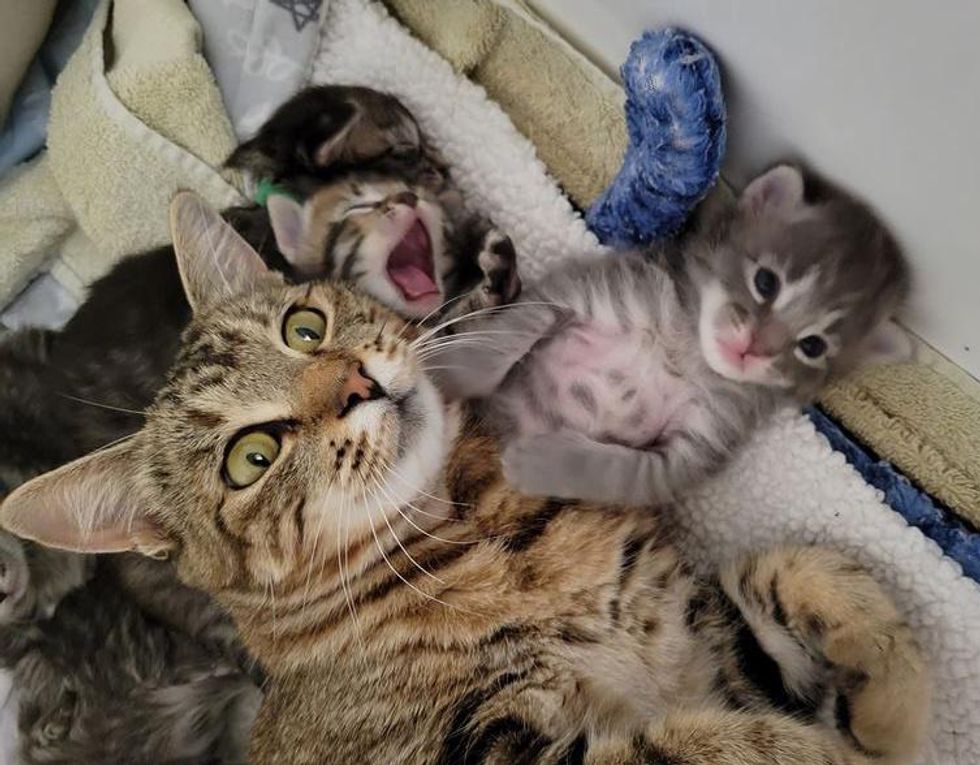 Majesty the cat mom and her kittens@jenfosterskittens
A stray cat showed up outside a woman's home with her litter one day, and just kept coming back with more. The kind lady managed to get the kittens fixed and adopted into good homes, but wasn't able to get to the mom in time.
"She was fearful and proved difficult to nab. A couple months later, she turned up pregnant again and gave birth in the lady's yard," Jen Marder, a foster volunteer of Wrenn Rescues (in Los Angeles), shared with Love Meow.
The woman reached out to Wrenn Rescues for assistance. After having litter after litter, the mother cat was finally off the streets and placed in a foster home along with her kittens.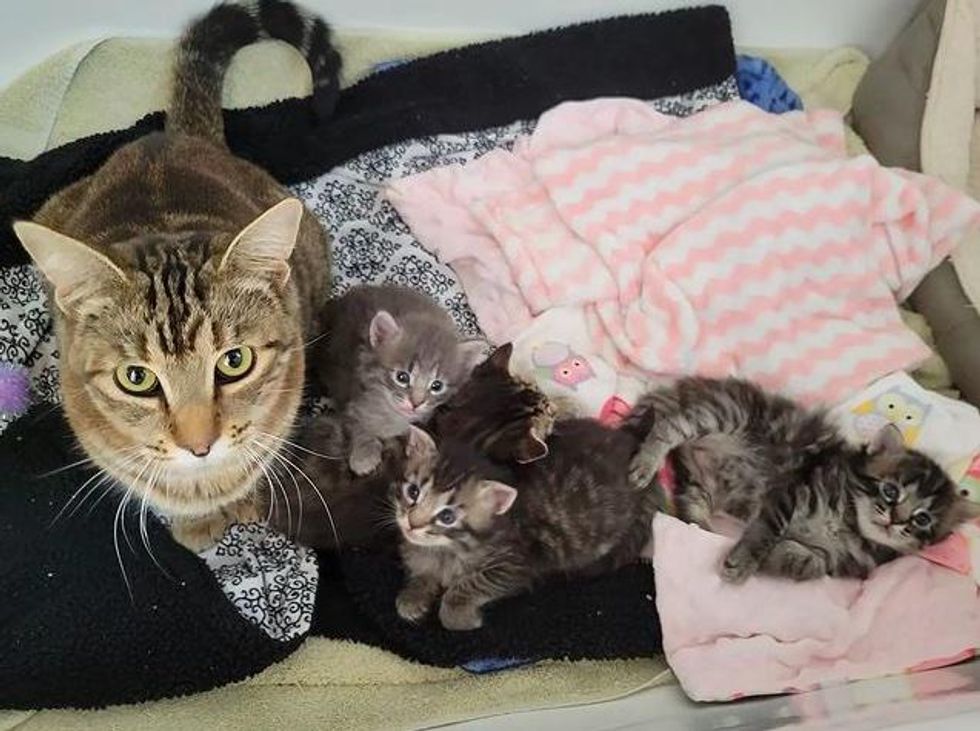 She was finally in a safe home with her kittens@jenfosterskittens
The cat mom named Majesty was very scared at first, but with a comfortable nest and all the food at her disposal, she began to warm up to her people. She would eat treats out of Jen's hands and allow her to weigh the kittens, keeping tabs on their growth.
Slowly but surely, Majesty started to seek affection. She would hop in and out of her nest for head scritches when Jen came into the room. One of her kittens, Periwinkle (grey), was often seen next to her momma, following her around like her little shadow.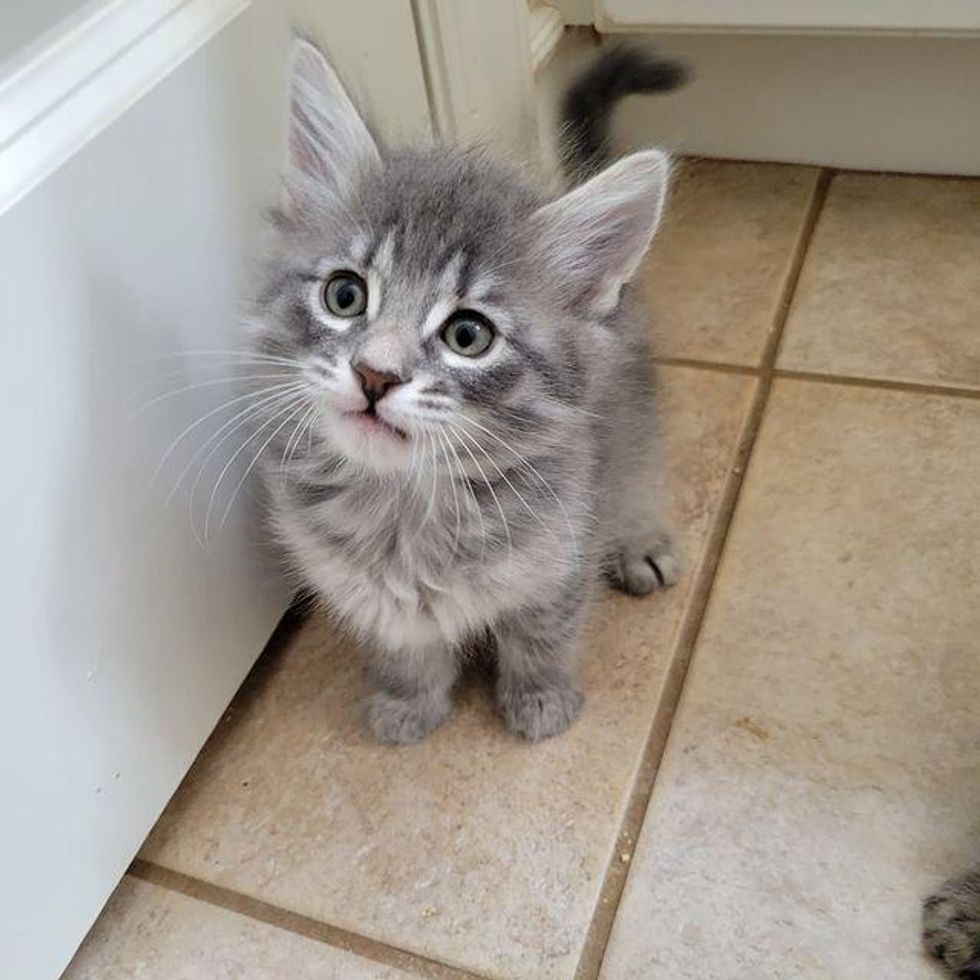 Periwinkle the kitten@jenfosterskittens
"Periwinkle came in as the tiny little runt, weighing much less than her siblings, but she has turned that around," Jen added.
After a couple of weeks in foster care, Majesty's eyes looked much more relaxed and her demeanor completely changed.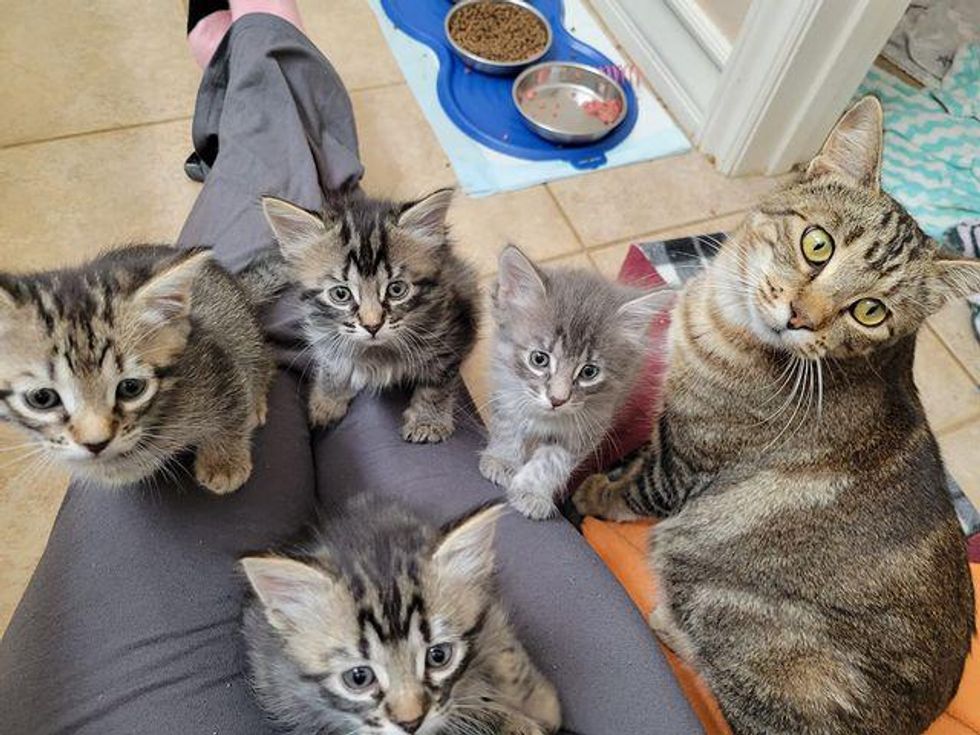 @jenfosterskittens
"She started rubbing against my legs and making little mews at me. And she reached in for pets for herself when I pet the babies! She sought out love and pets more."
Majesty had a breakthrough one day and decided she would hold nothing back and open her heart up completely for love.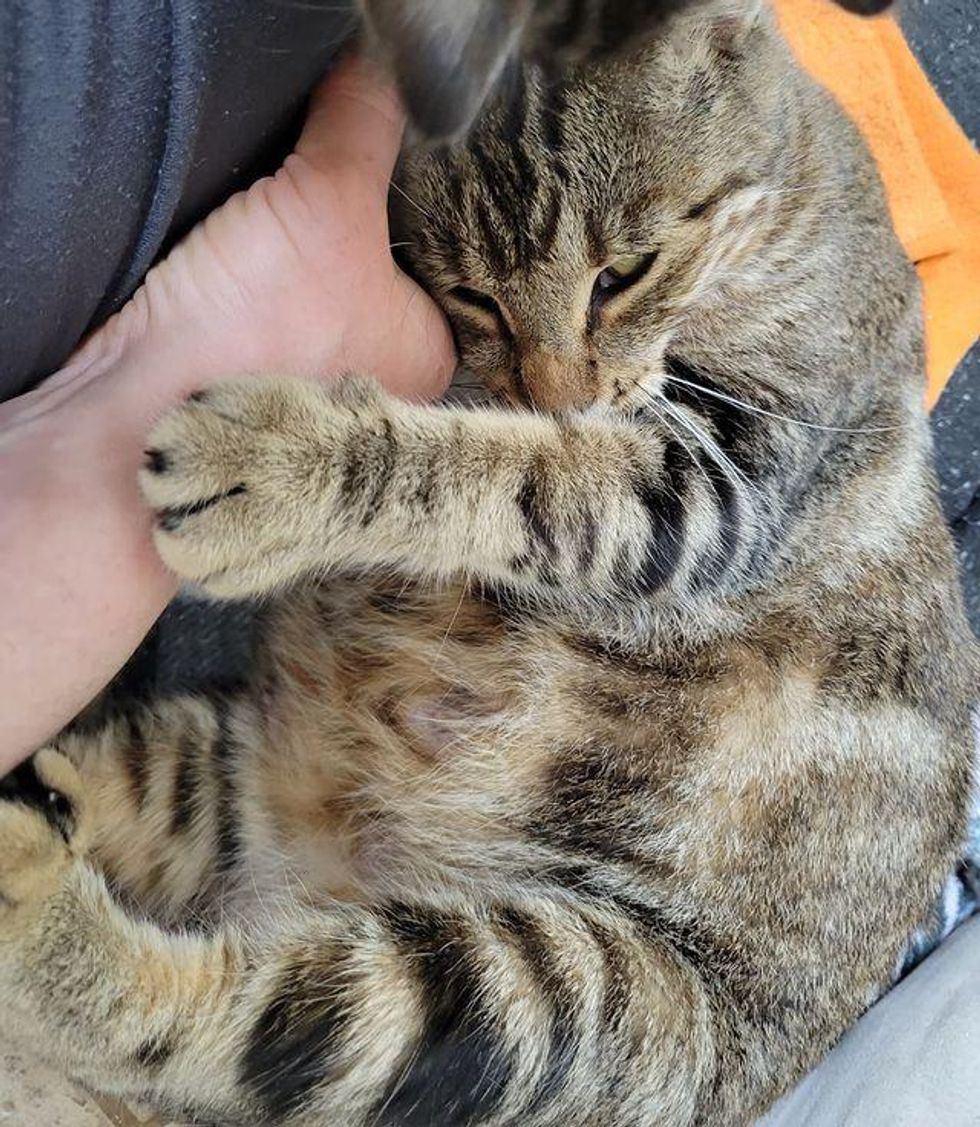 Majesty came out of her shell and just wanted to be loved@jenfosterskittens
"She relaxed and leaned into my shoulder and purred for about 60 seconds. She laid next to me, put her paw on my leg and even ended up with her head on my leg."
Watch Majesty and her kittens in this cute video:
Cat mom and kittenswww.youtube.com
"When she got here, she was very fearful and I couldn't get her to come out of the carrier. She now comes to me, seeks out love and pets, purrs all the time, plays with toys, and will let me pick her up for short periods."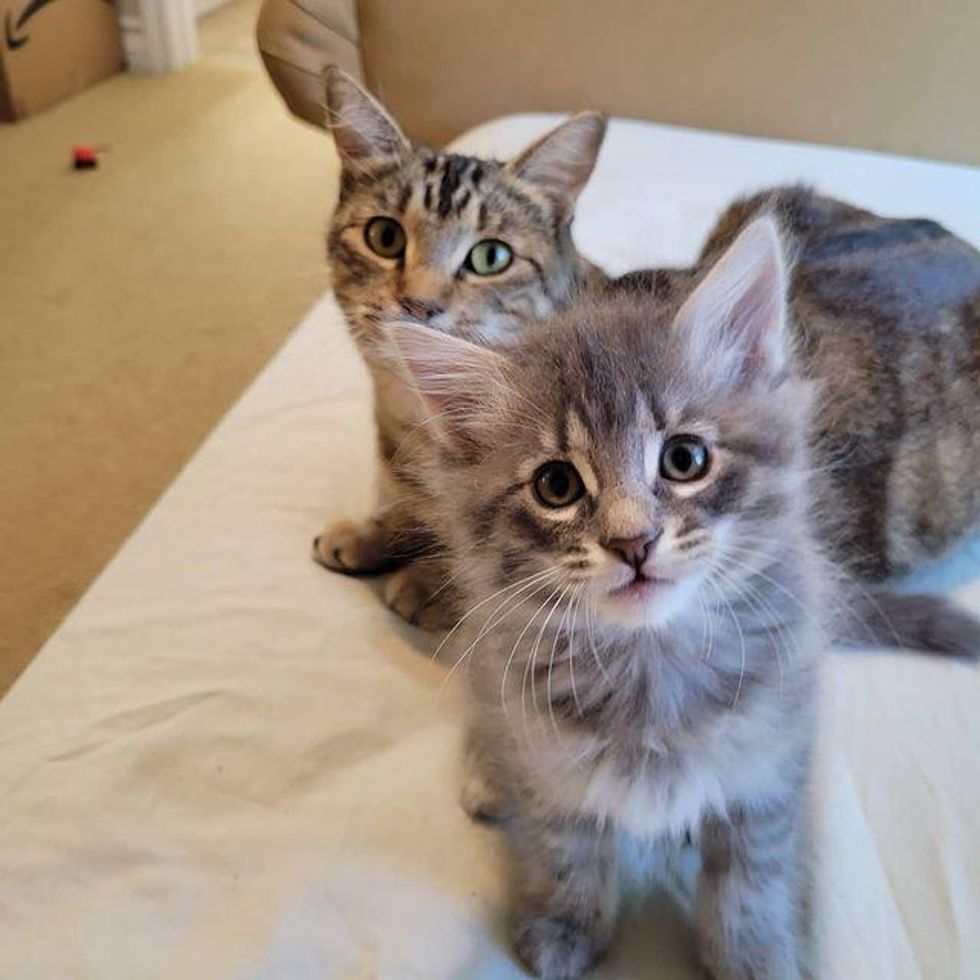 Mama Majesty and her daughter Periwinkle@jenfosterskittens
Periwinkle continues to be a mama's girl—they play together and nap in a cuddle puddle. Having her daughter around has made Majesty feel like a kitten again and boosted her confidence.
It soon became clear that these two would make a perfect duo. "These girls are so special and really love each other."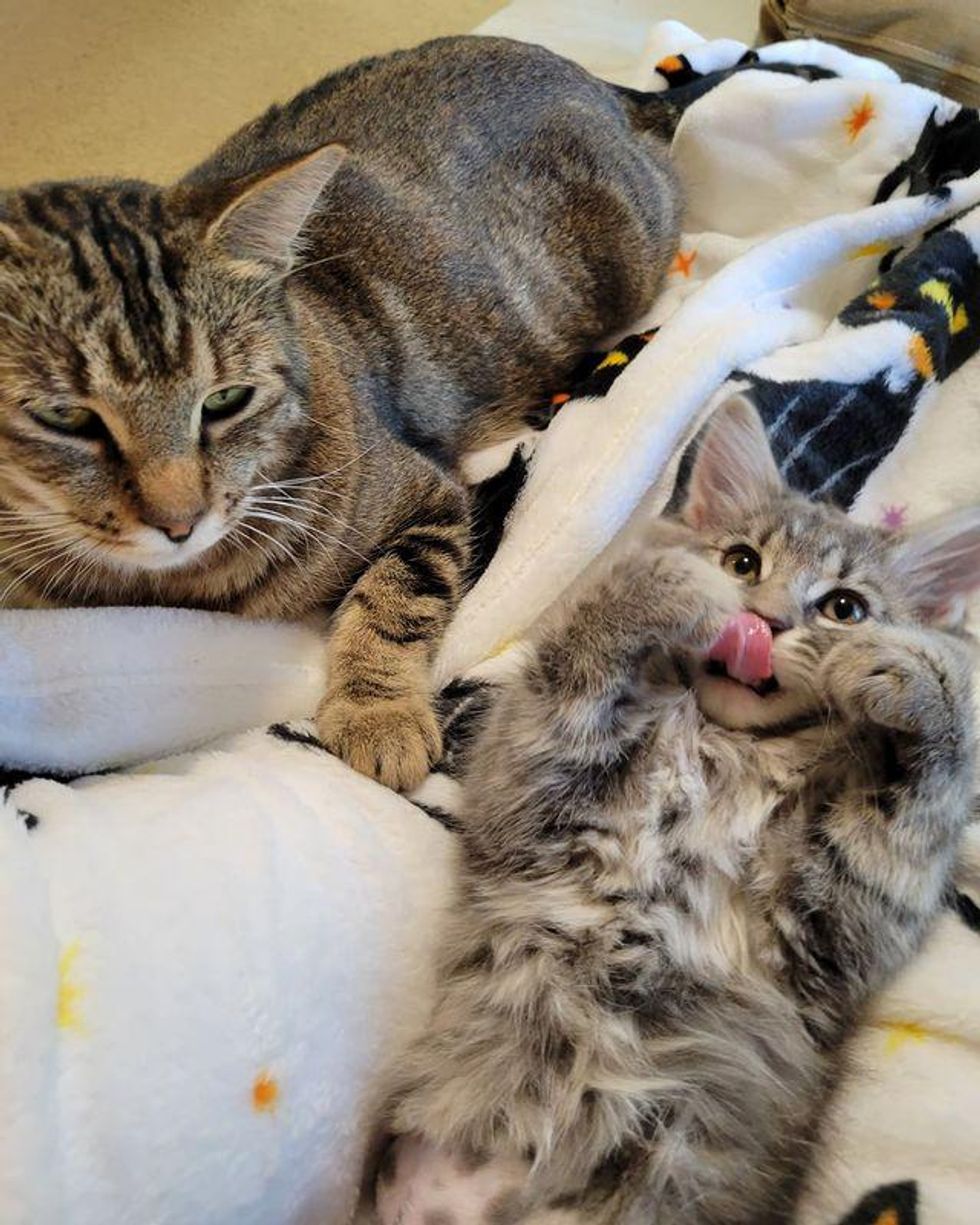 @jenfosterskittens
One after another, Majesty's kittens went to good homes when they were ready for adoption. She and Periwinkle continued to await their very own happily ever after.
"People always want the tiniest and youngest kittens, but the mamas…they are so special!"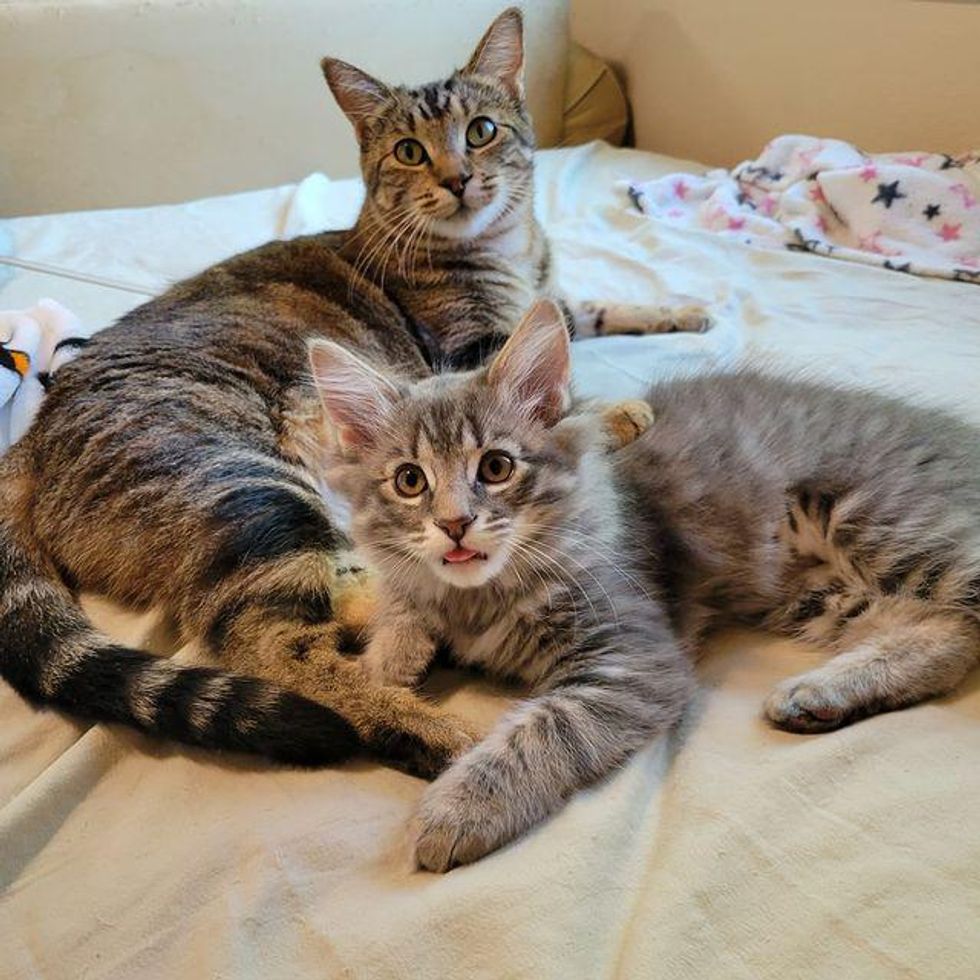 They are an adorable pair@jenfosterskittens
After wandering the streets for nearly two years, Majesty is loving her VIP life as an indoor cat and will no longer have to raise another litter.
When she finds a new toy, she brings it to Periwinkle with coos and chirps, and shares the fun with her beloved daughter.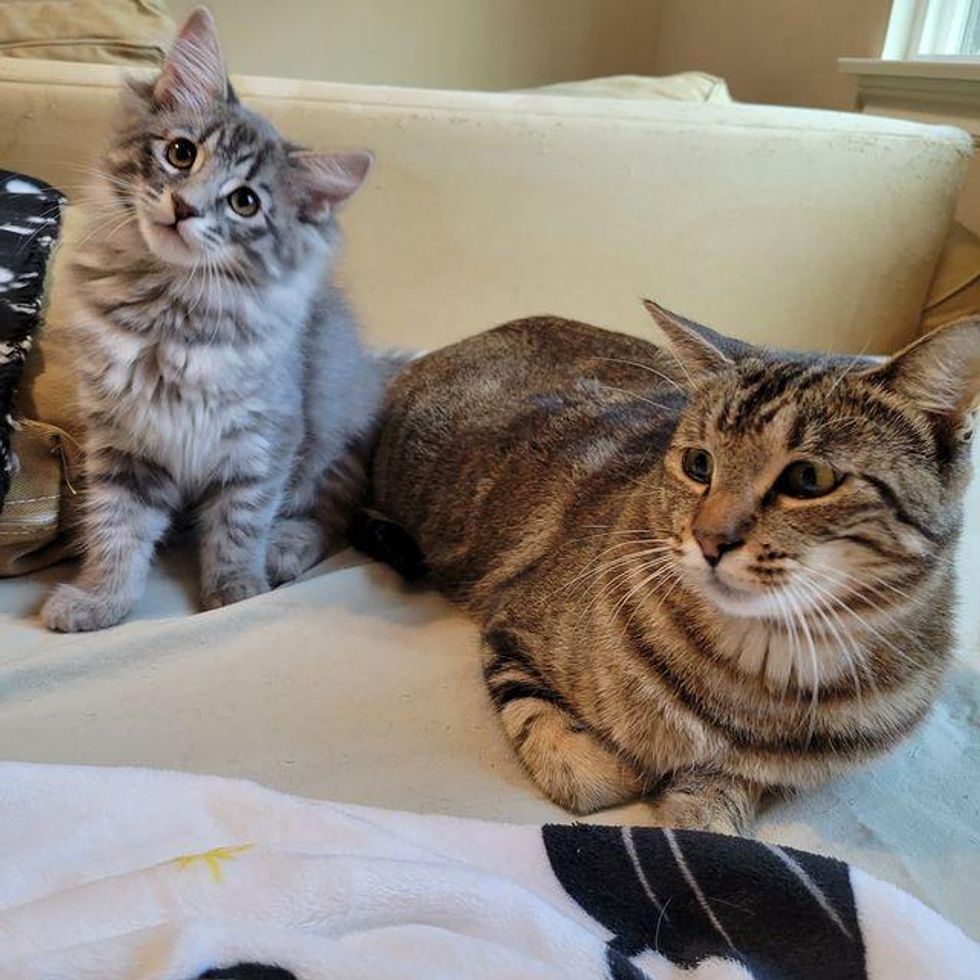 @jenfosterskittens
"I want nothing more than for them to be able to go and start their lives with a wonderful family for the holidays," Jen shared with Love Meow.
"She just wanted to be a kitten herself and is now living her best life."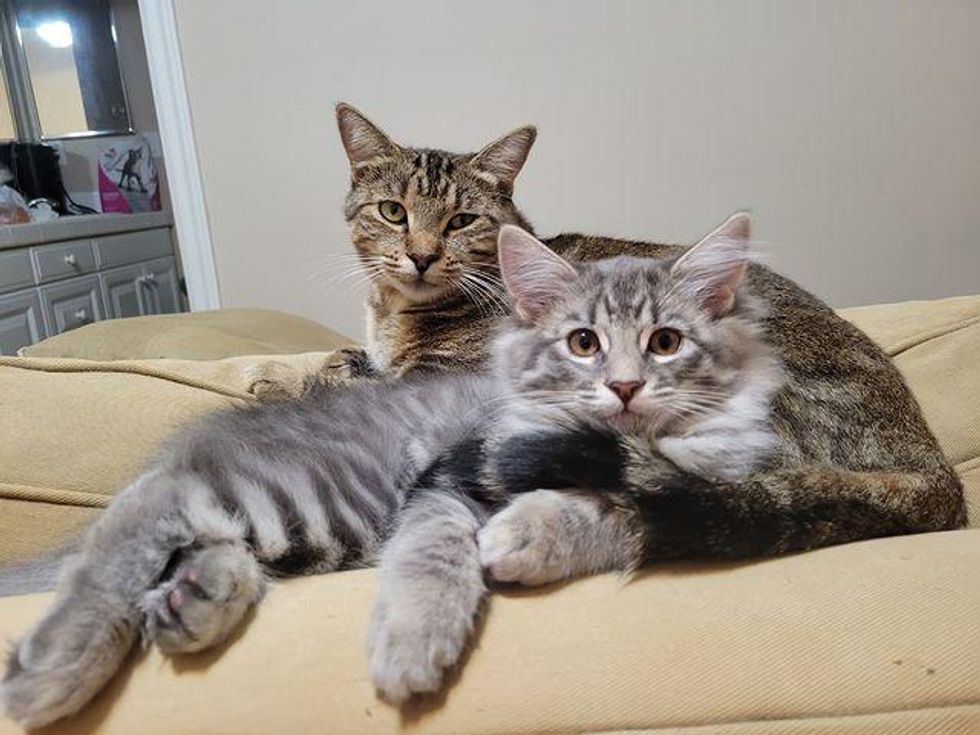 @jenfosterskittens
Share this story with your friends. They are based in Los Angeles. Follow updates on Majesty and Periwinkle and Jen's fosters on Instagram.
Related story: Stray Kitten Follows Family Home and Dives into Their Embrace When They Get Her Off the Streets