A ginger kitty from a cat colony was found walking on her hind legs. She has two bent front legs, but nothing can slow her down.
Meet Roo the cat!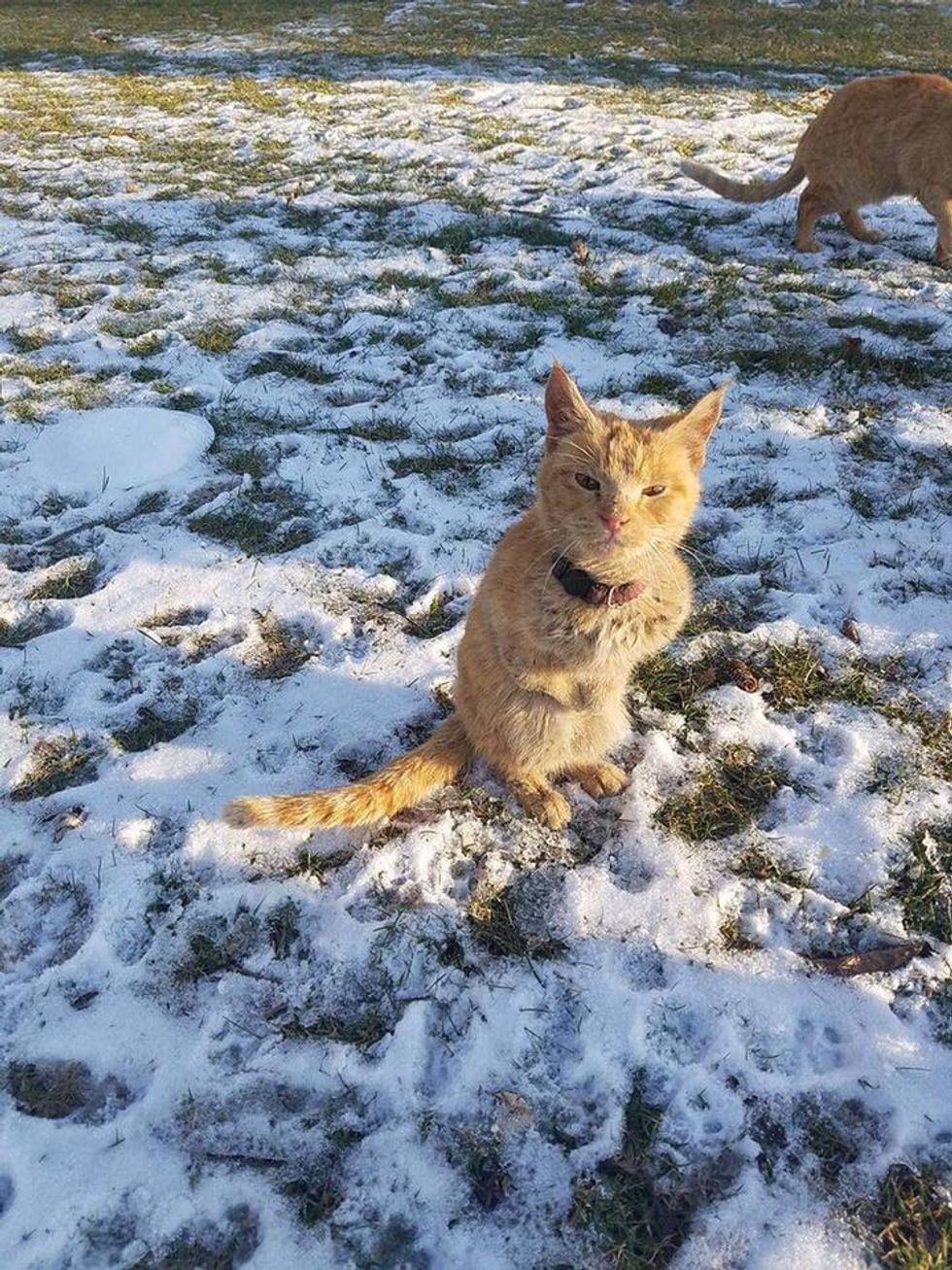 Courtesy: Kim Womack
Roo is one of the kitties from a cat colony. When rescuers came to check on the cats, they found something very special about Roo. She has bent front legs and walks like a little kangaroo.

Caregivers have set up shelter, food and water and check on the cats daily. They are planning to get the kitties the medical care they need and get them to foster.
The kitties are a bit skittish but friendly.
"She does have a fluffy friend we named Marigold (Marty). We think they may be bonded. I am getting him tomorrow. He is the big cat next to Roo all the time," Kim Womack told Love Meow.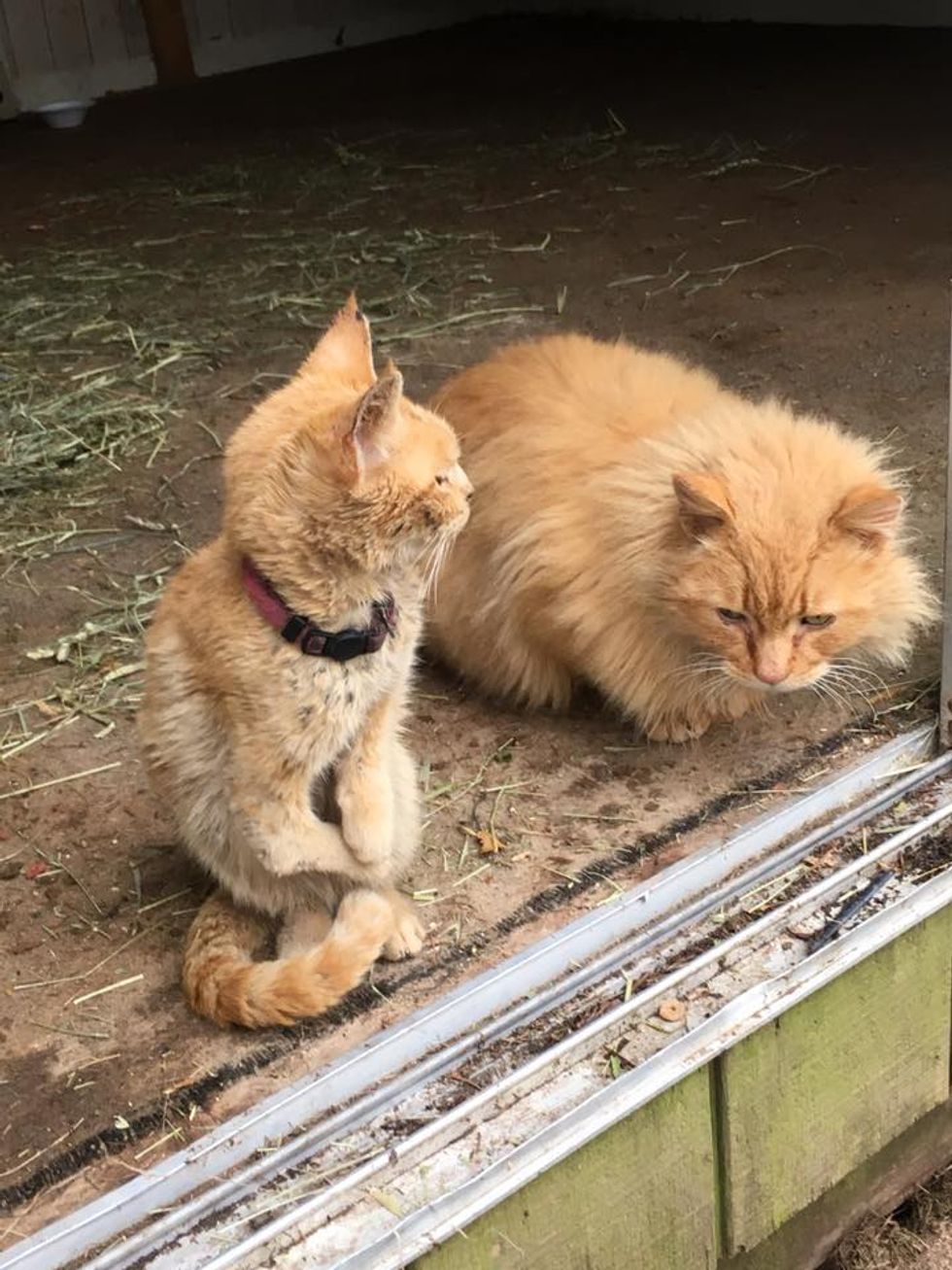 Courtesy: Kim Womack
"X-rays show congenital deformity on front legs. Missing radius bone in right leg and left leg the ulna bone is severely bent and thick. She does walk and run on them, but they are too short and when she sits down they come up like a kangaroo," Kim explains.
Despite her deformity, Roo is doing very well using mostly her hind legs to get around.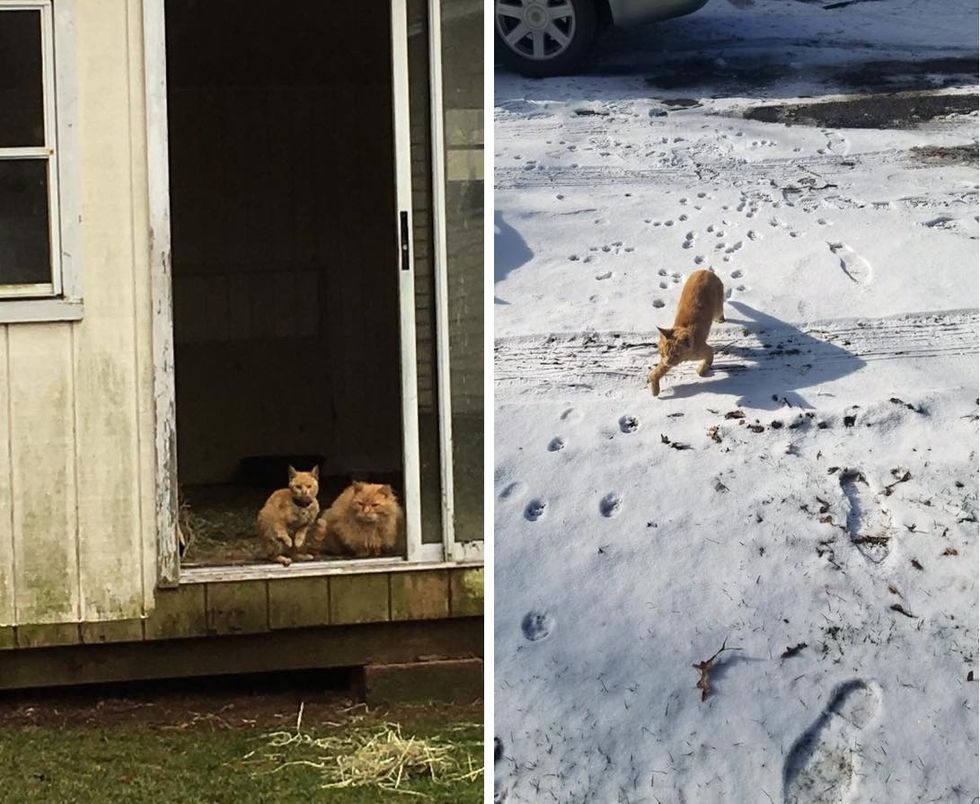 Courtesy: Kim Womack
The ginger girl is estimated to be around two years old. She's very small for her age, but is in good spirits and loving all the attention. "She's eating well and very interactive."
Zeus and the Kitty Cats, a rescue group in Elmer NJ, was able to get Roo from the colony and find her a foster home. They are working on trapping all the cats so they can all be rehomed.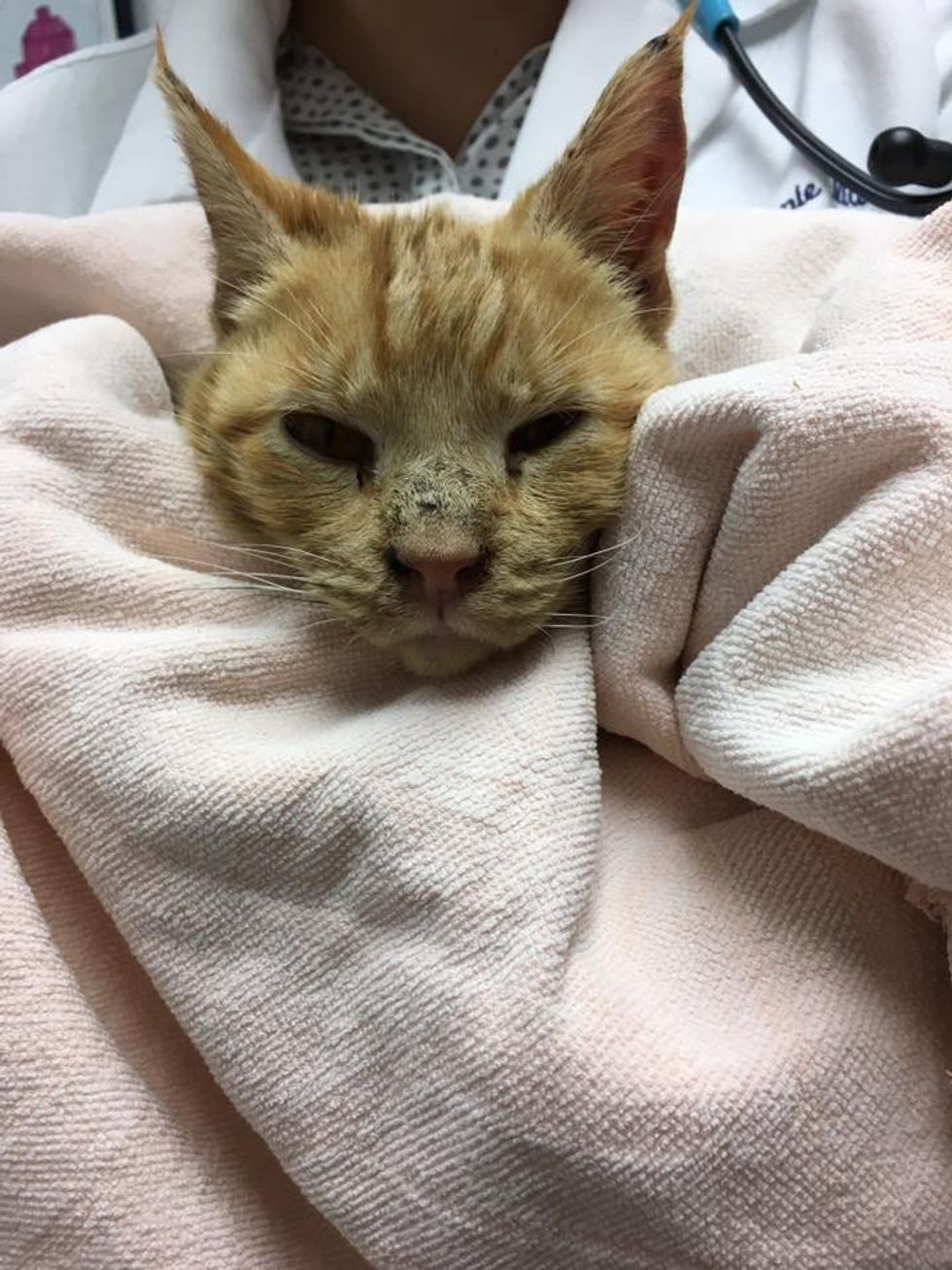 Courtesy: Kim Womack
She is recovering and the little ginger girl is so sweet and loving.

Roo scarfs down the food when she sees it, but she will learn to slow down when she knows that she has plenty of food all the time, and she no longer needs to worry about being hungry.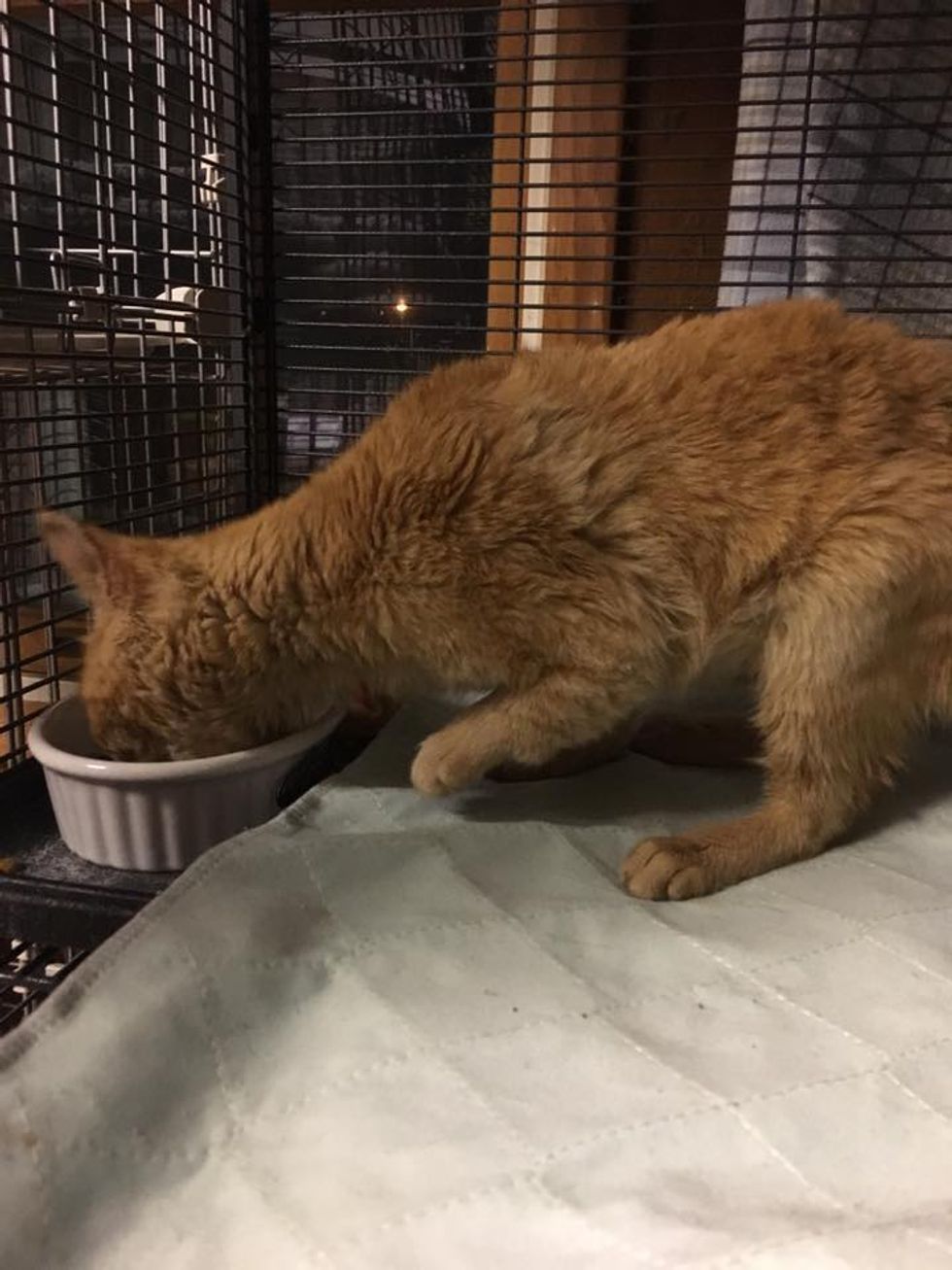 Courtesy: Kim Womack
Roo is thriving in her foster home, and is going to be an indoor cat for the rest of her life.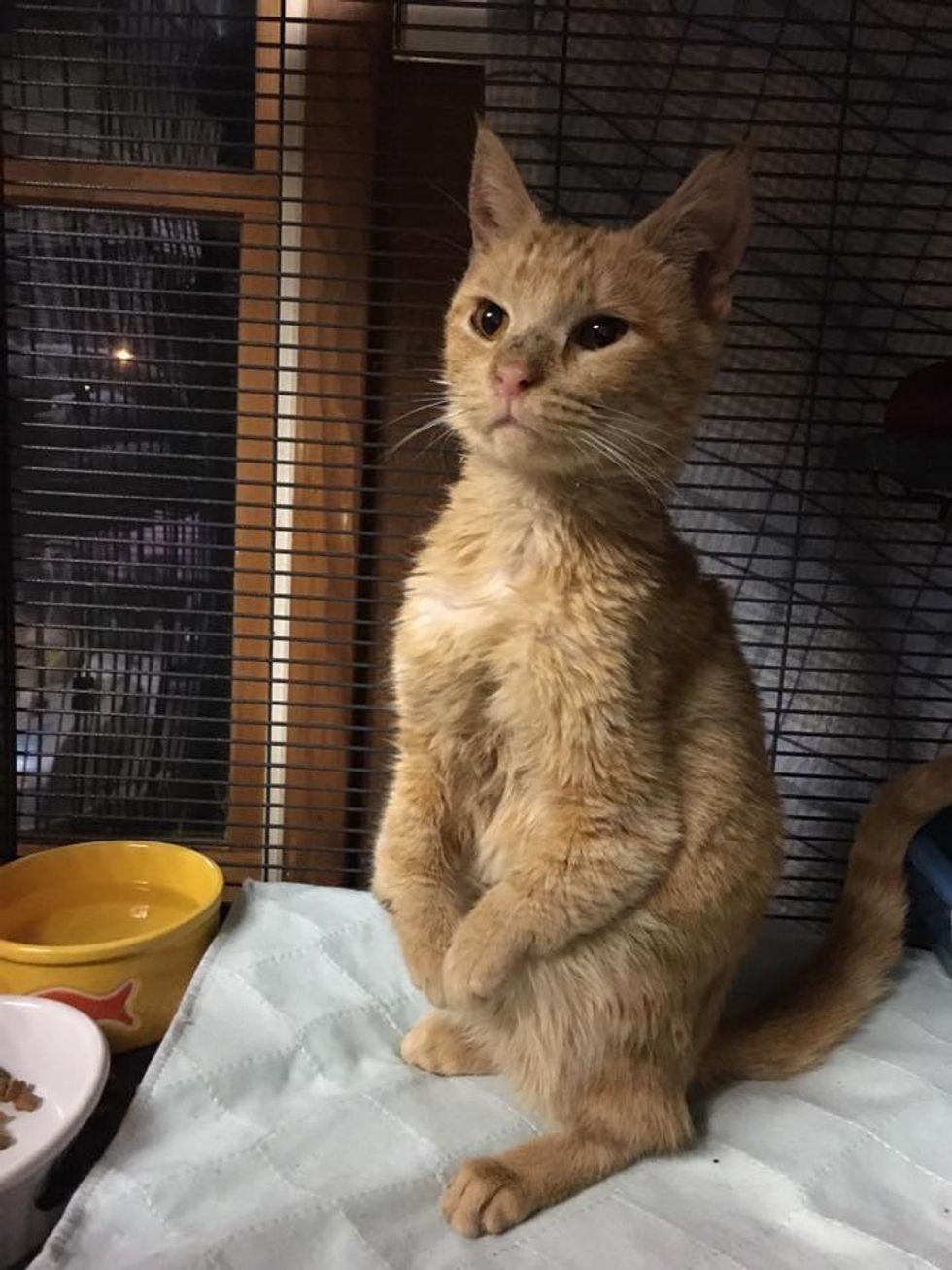 Courtesy: Kim Womack
Updates:
All the colony cats have been rescued, including little Marty. Here's Roo reuniting with her good friend.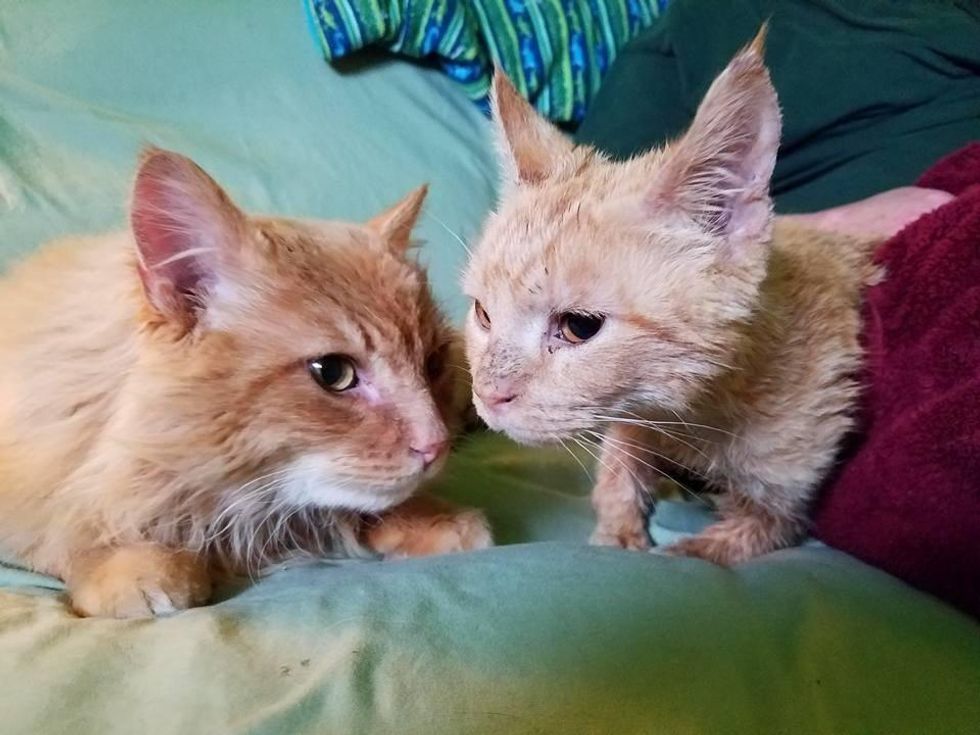 The ROO Colony
"So far all the Colony cats have gone to homes with at least one buddy," the rescue said.
Roo is a little supurrvisor in her house and she has many feline buddies to play with every day.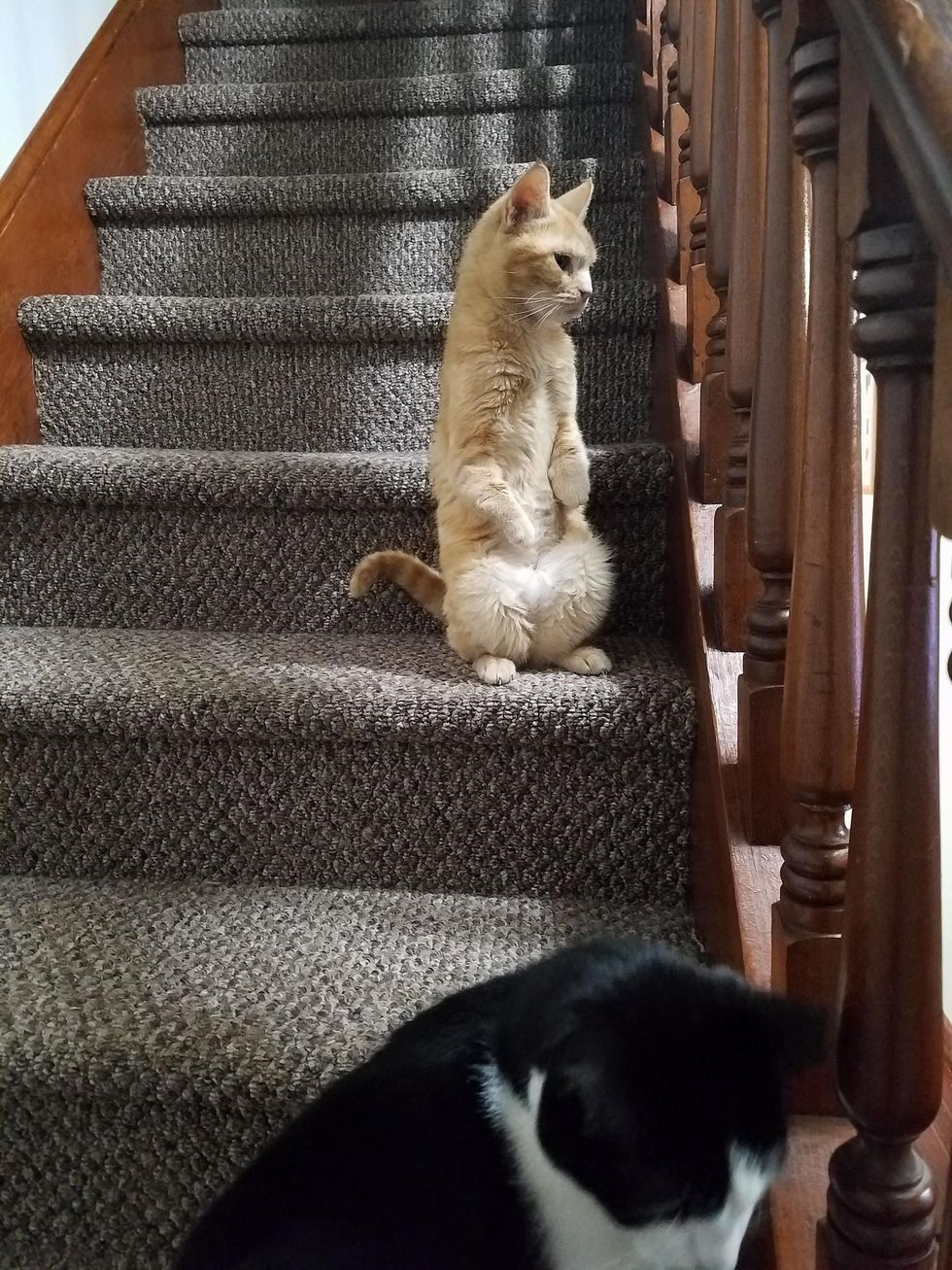 The ROO Colony
She is a happy little girl and absolutely loves life!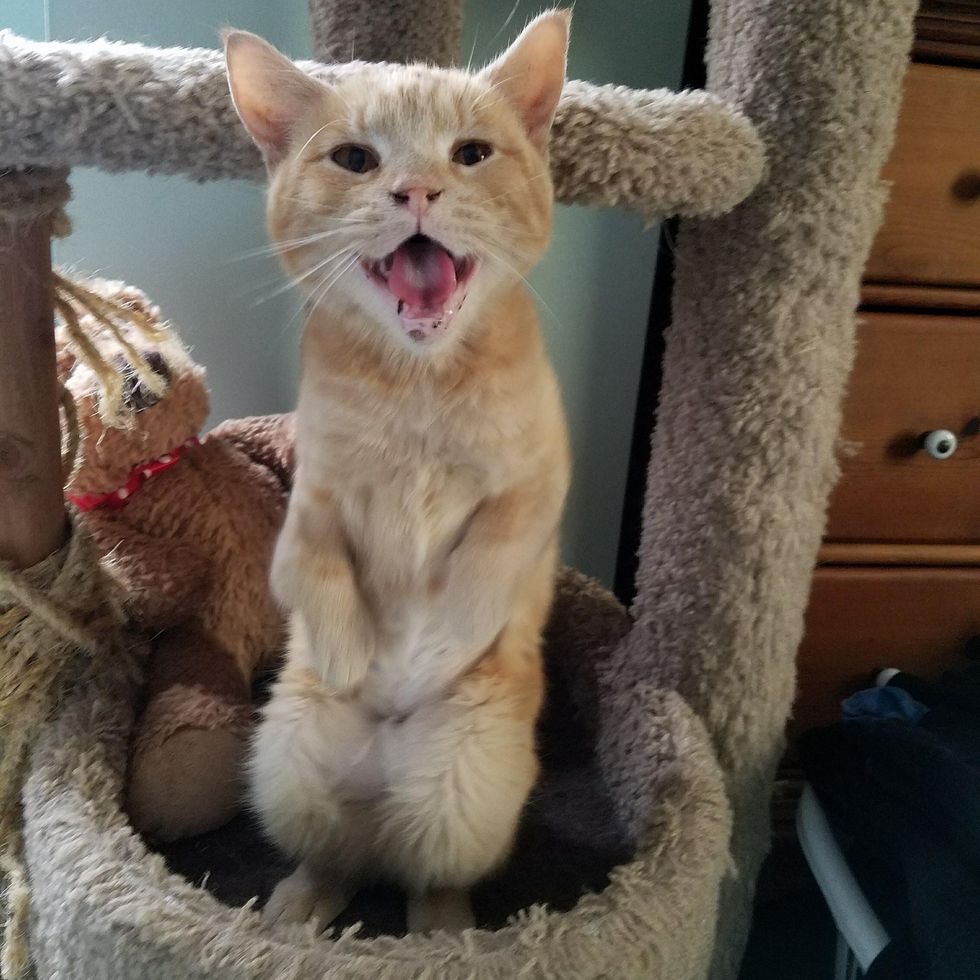 The ROO Colony
Roo loves her treats!
Share this story with your friends. If you would like to support their rescue efforts, click here to see how you can help. Follow Roo and her buddies on Facebook. Follow Zeus and The Kitty Cats on Facebook.

Related story: Cat Born with Crooked Front Legs Gets a Chance to Walk For the First Time, Then and Now