A stray cat with a pair of large ears showed up in a backyard about two weeks ago. When she saw a woman passing by, she walked right up to her, asking for help.
Meet StellaLuna!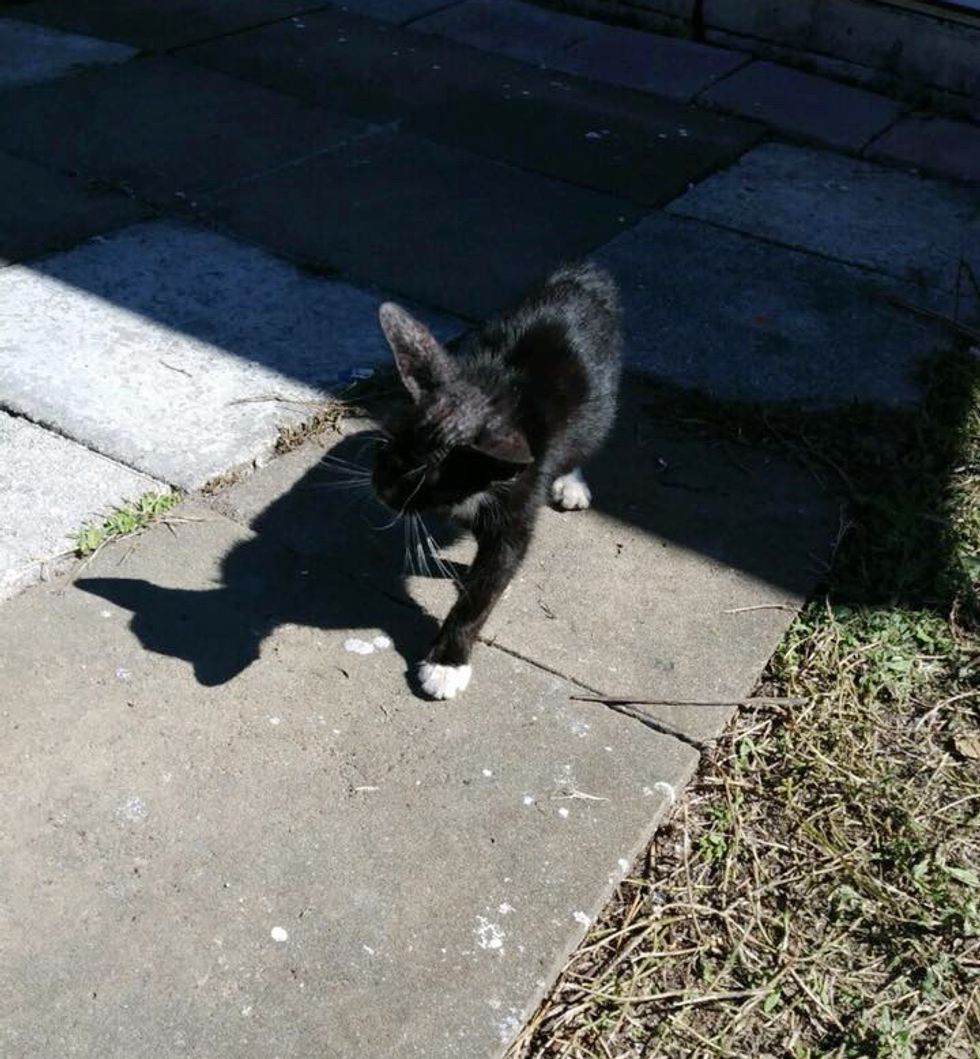 Supplied by Carmen Weinberg
On October 30, Carmen Weinberg of Animal Friends Project Inc. (in Palm Beach County, FL.) received a phone call about a kitten in need of medical attention. A woman spotted the friendly stray in her neighbor's backyard. While she was petting her, she saw the crust on her skin.
After seeing photos of the cat, Carmen knew that she had to take her in as many shelters in the area might not be able to offer the care she needed.
"It looked like the kitten had mange. My sister went to get her and brought the kitty to me," Carmen shared with Love Meow.
The 4-month-old kitten hasn't stopped purring since they brought her home.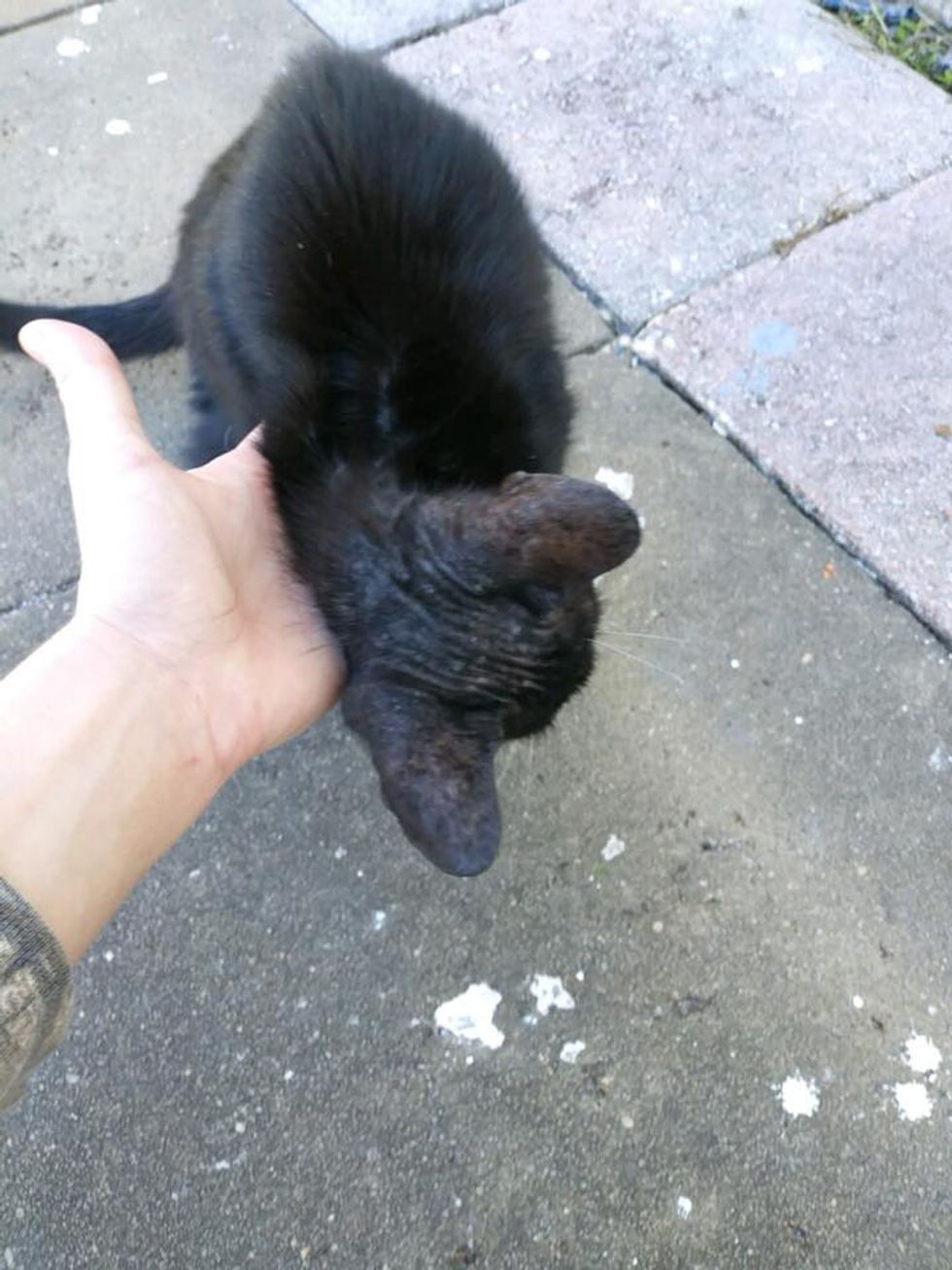 Supplied by Carmen Weinberg
"Her head looks so much smaller than her body and her ears look huge," Carmen said.
The kitty was just skin and bones but she was so sweet and purred the whole time while they were examining her as if she knew that they were trying to help her get better.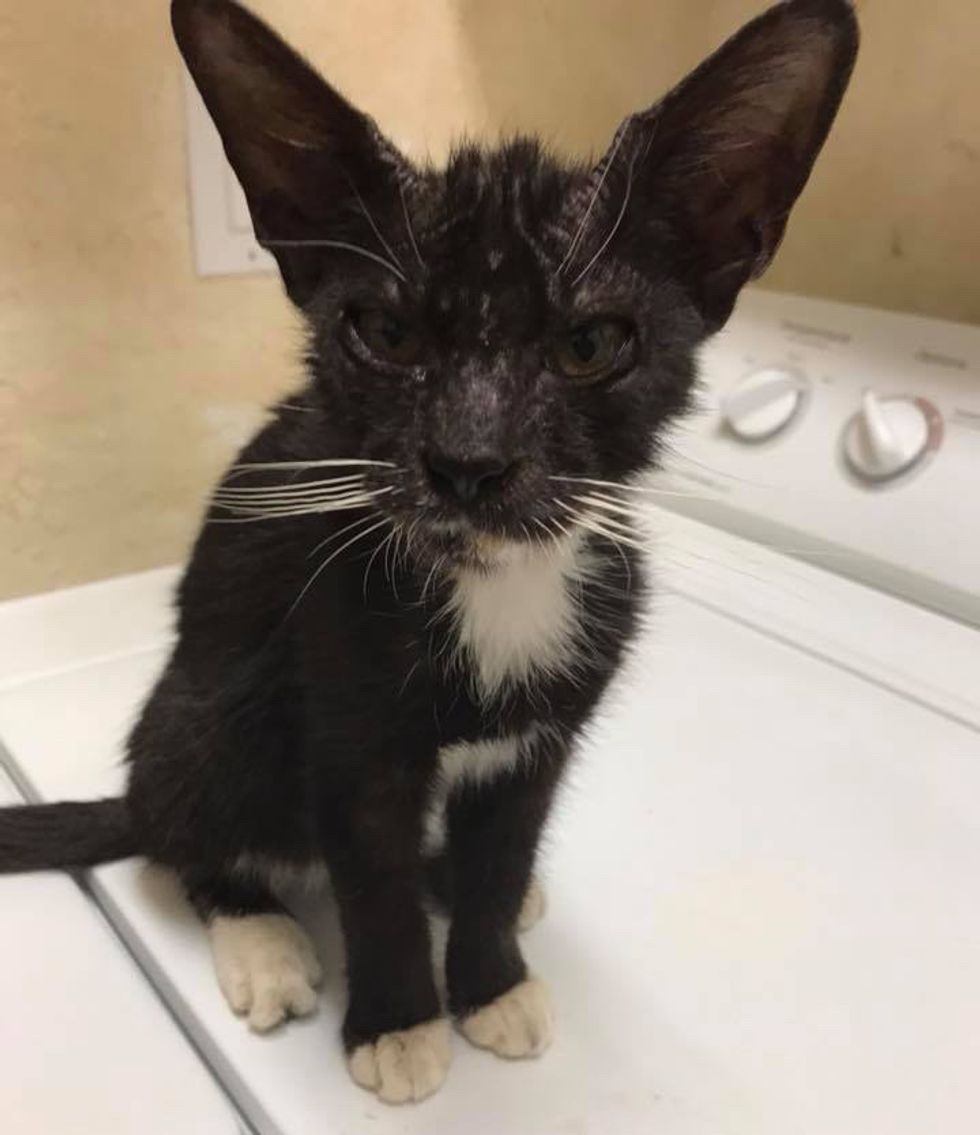 Supplied by Carmen Weinberg
Over the next few days, Carmen used coconut oil to help soothe her skin to help her feel more comfortable. The tuxedo didn't mind to be touched at all and would snuggle up to her rescuers for some extra TLC.
She was so grateful when she saw a bowl of canned food and scarfed it down while she was still in her carrier.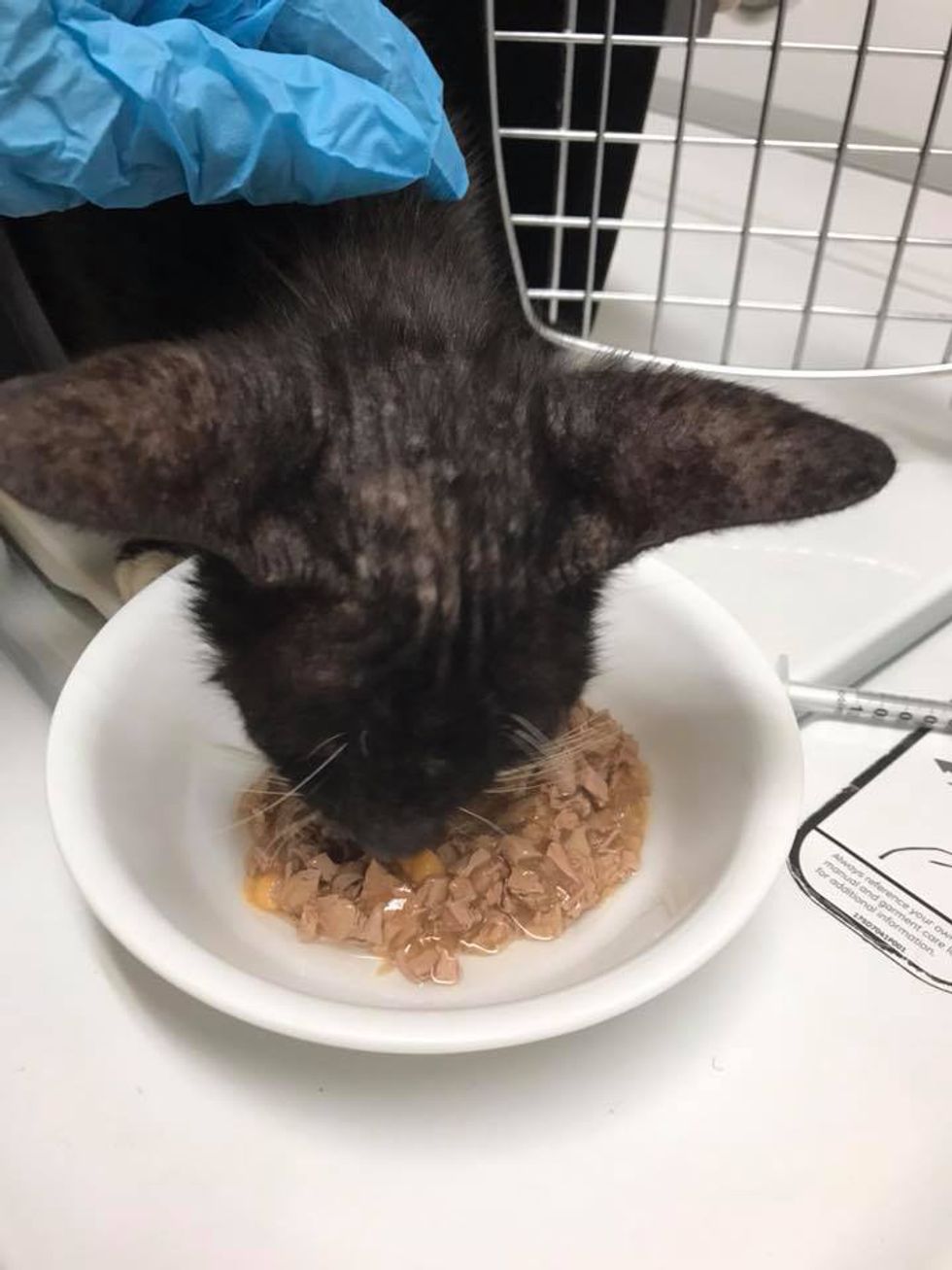 Supplied by Carmen Weinberg
With round-the-clock care and plenty of canned food, StellaLuna began to heal.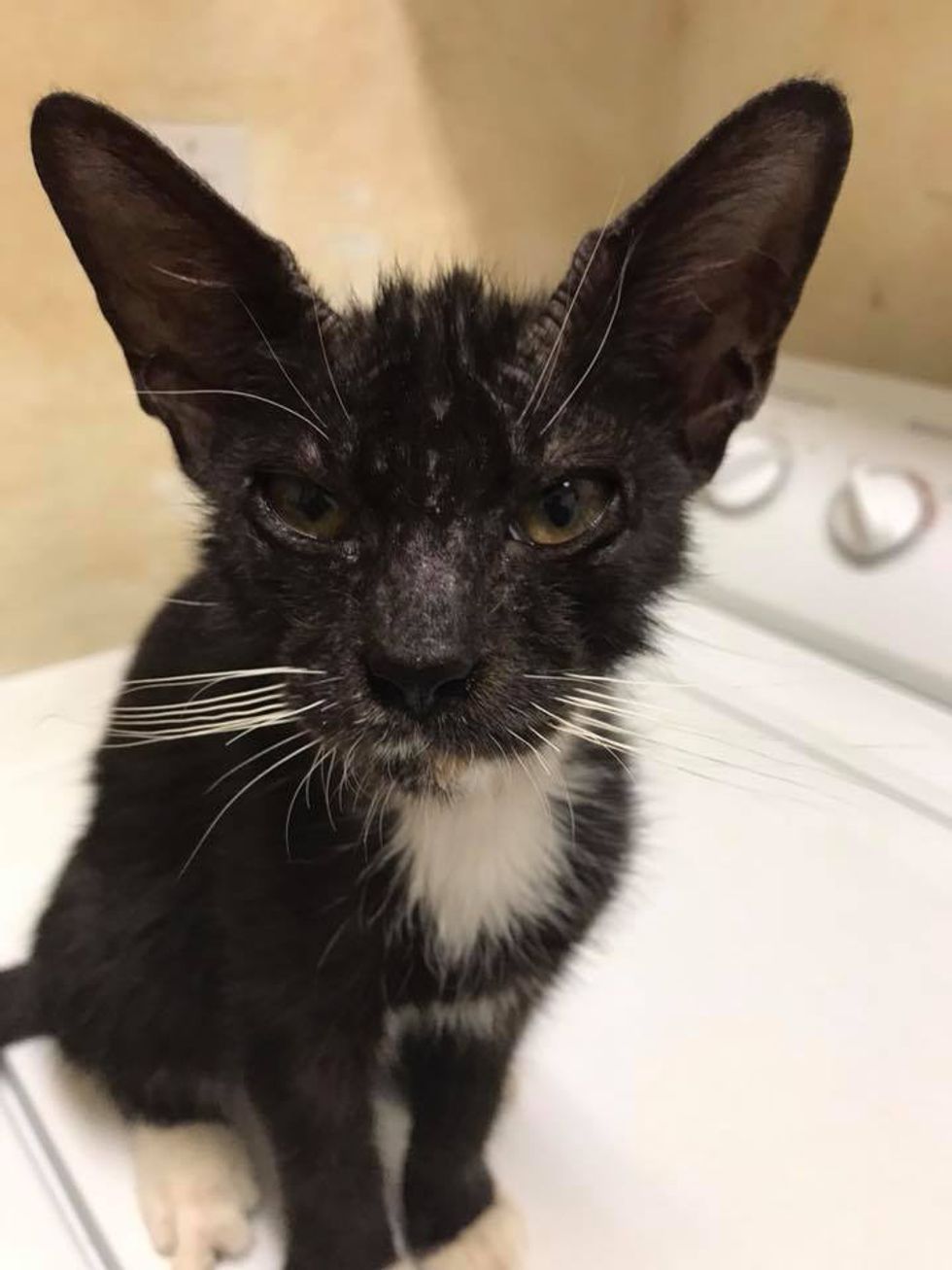 Supplied by Carmen Weinberg
"StellaLuna is doing very well. Her hair is growing back and she is not itchy any more," Carmen told Love Meow.
The sweet tuxedo loves to be cradled in a warm blanket and carried around the house.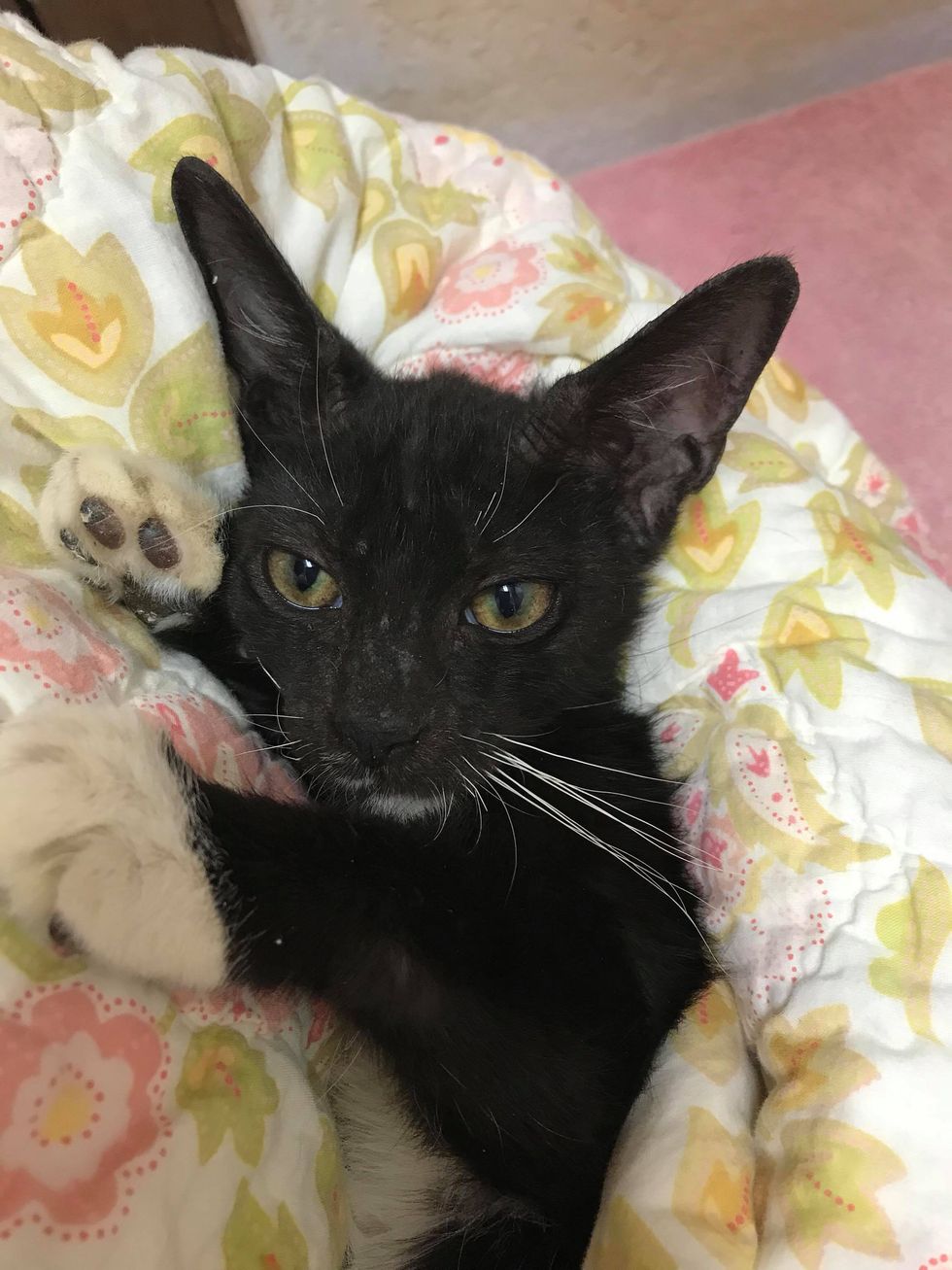 Supplied by Carmen Weinberg
She is eating like a champ and purrs constantly.
After living on the streets for most of her life, StellaLuna is loving the comfort of her new indoor life and doesn't want to be alone.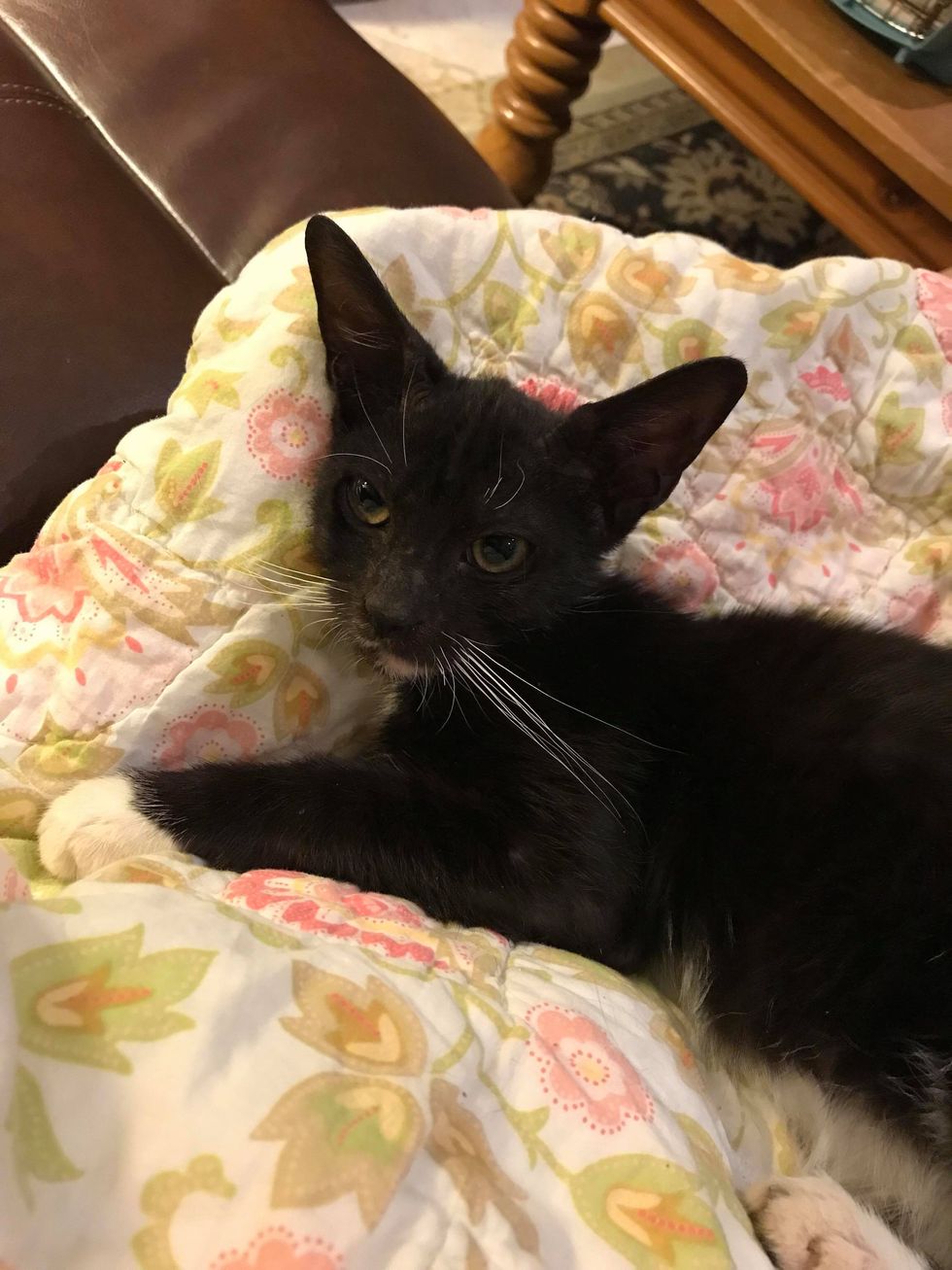 Supplied by Carmen Weinberg
"She is very sweet and purrs non-stop when she is carried around," Carmen told Love Meow.

Snuggling up to her human for more ear scritches.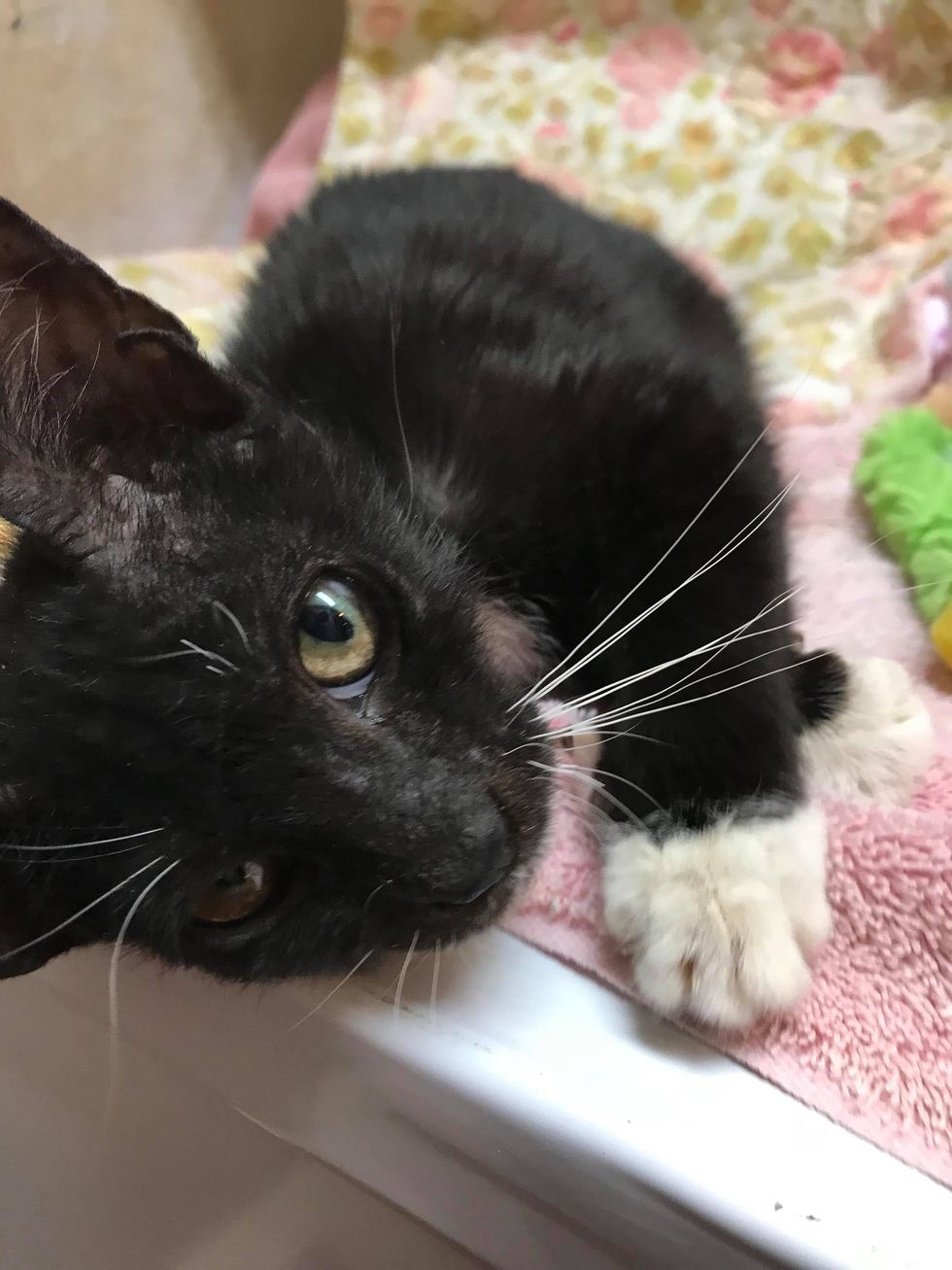 Supplied by Carmen Weinberg
In less than two weeks, the sweet girl is looking so much better!
Her days living on the streets are over, and her life is now filled with good food, warmth, cuddles and love.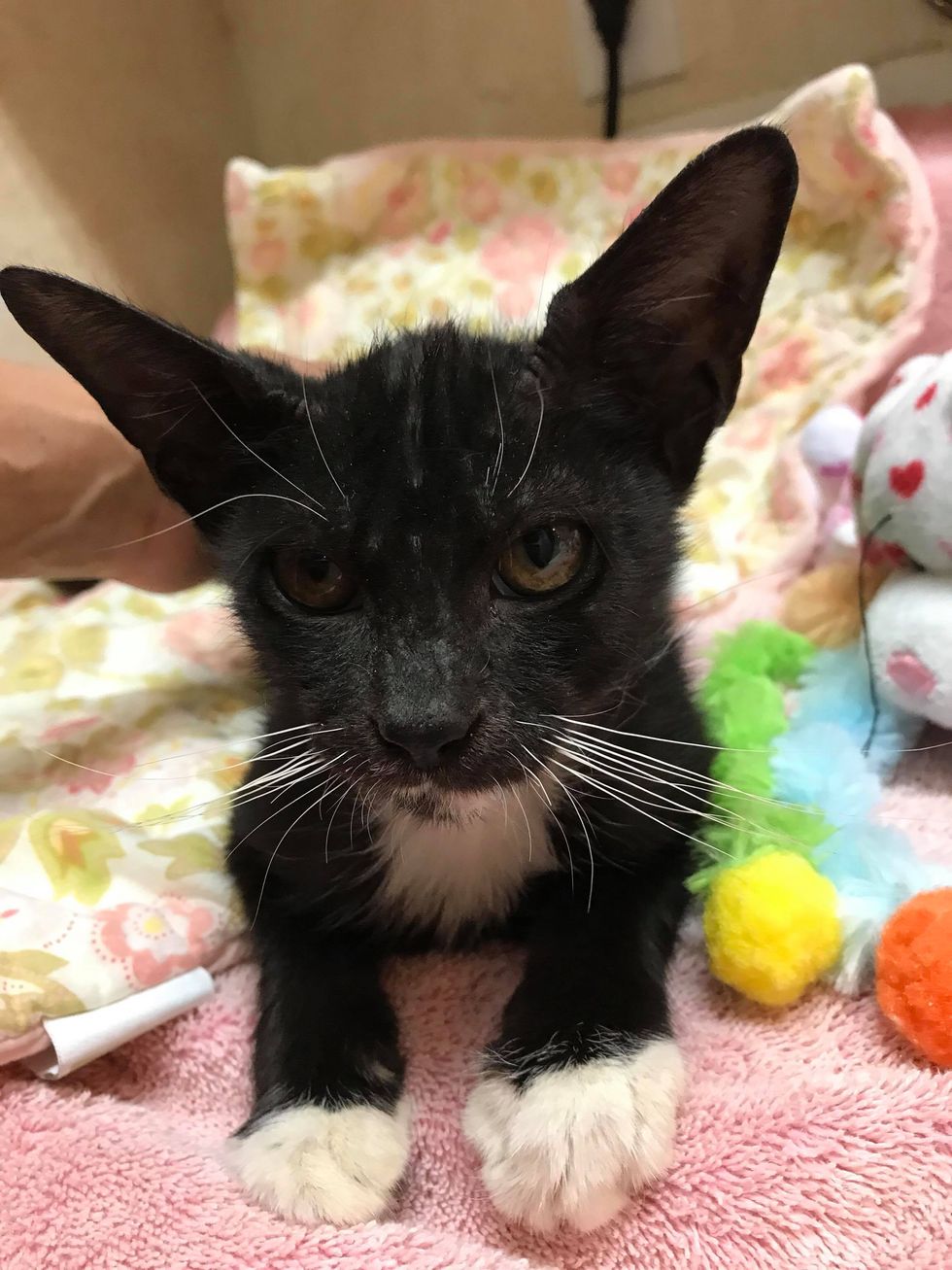 Supplied by Carmen Weinberg
Share this story with your friends. If you would like to support their rescue efforts, click here to see how you can help. Follow Animal Friends Project on Facebook.
Related story: Cat Who Longed for Love, Completely Transformed and Found a Place to Call His Own