A couple found a cat meowing at the door at night, braving the cold. They brought him in, and the kitty snuggled right up to them in gratitude.
Meet Spock the cat!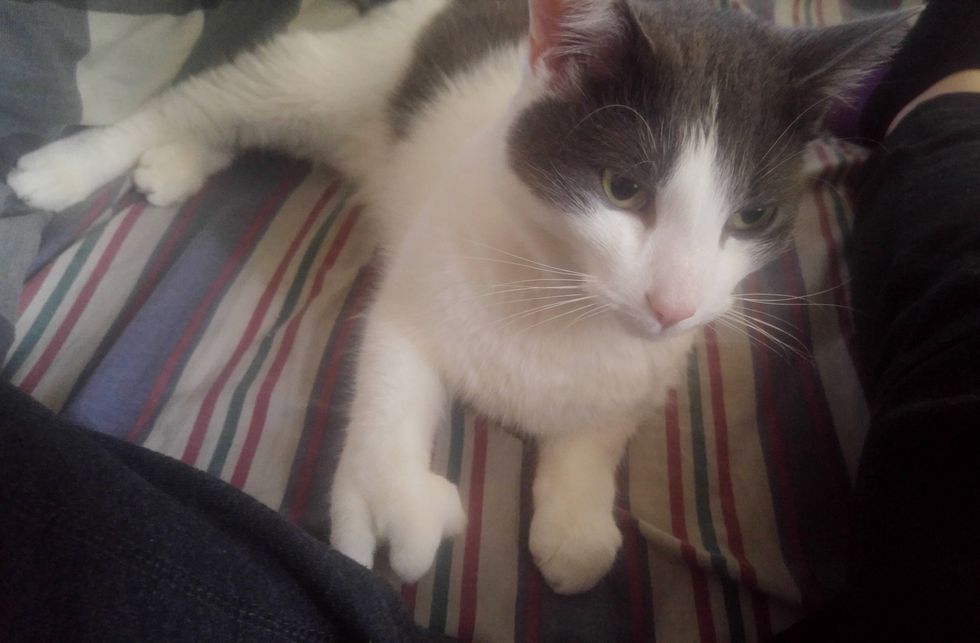 reddit/thejesskat
Spock showed up on the couple's porch a few days ago, scratching at their door, crying for help. They opened the door for the little grey and white cat to come in. It was incredibly cold at -25°C (-13°F) in Eastern Ontario, Canada. The sweet kitty was so glad to be in a warm home.

"He was skinny, and curled right up to us. We gave him food and he inhaled it like he was starving," reddit user thejesskat said.
It didn't take long for the couple to notice something very special about the cat. His right paw is deformed, resembling the Vulcan salute from Star Trek, hence his name, Spock.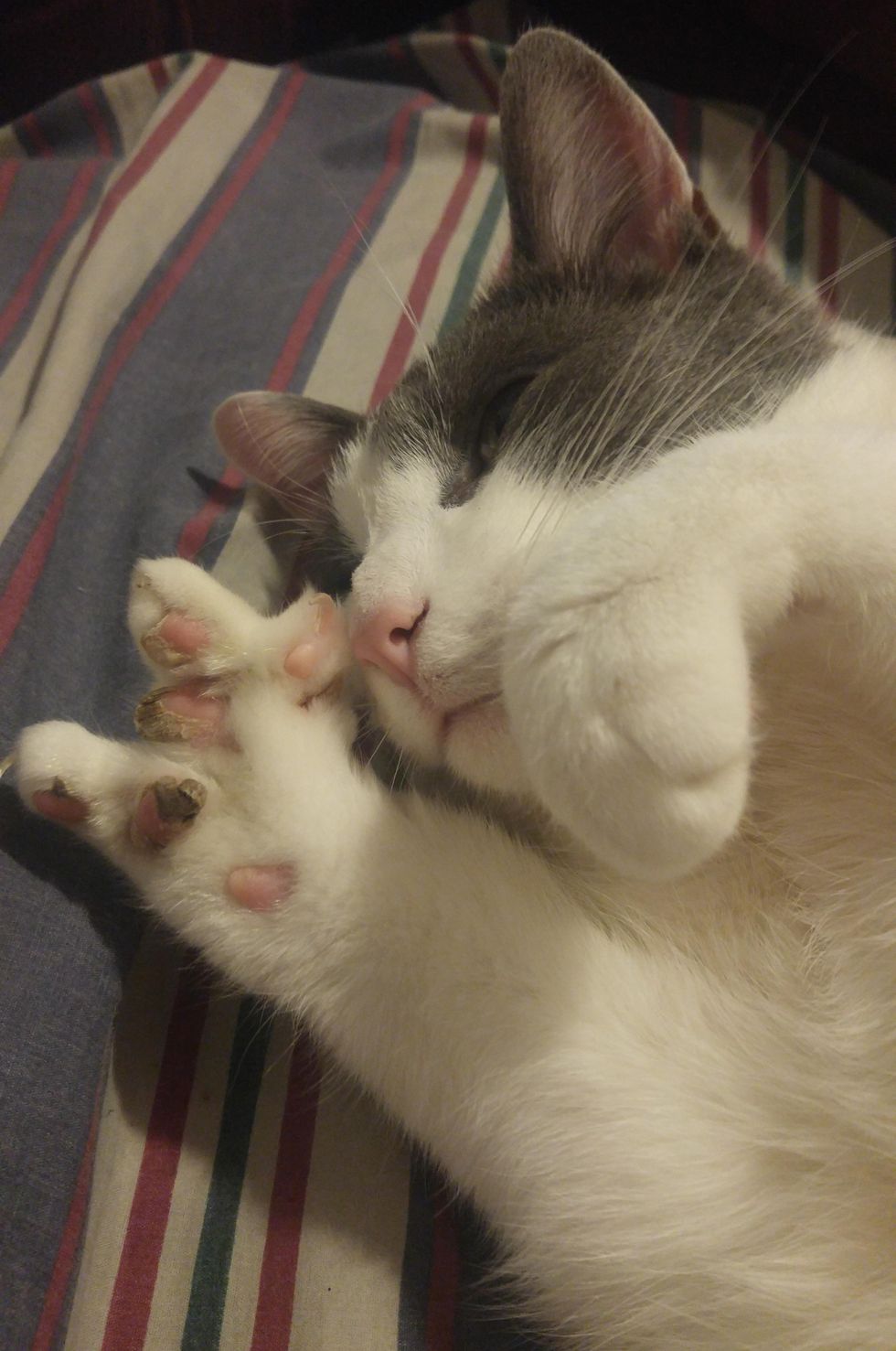 reddit/thejesskat
"He only has two bones coming from his wrist instead of four. One is really thick and has two thumbs, the other one is stubby and has a half-formed claw. The underside is a couple toe beans and weird growths that look like they were supposed to be claws," she said.
"It's the same issue as polydactyl, but certain bones fused together and some just don't exist."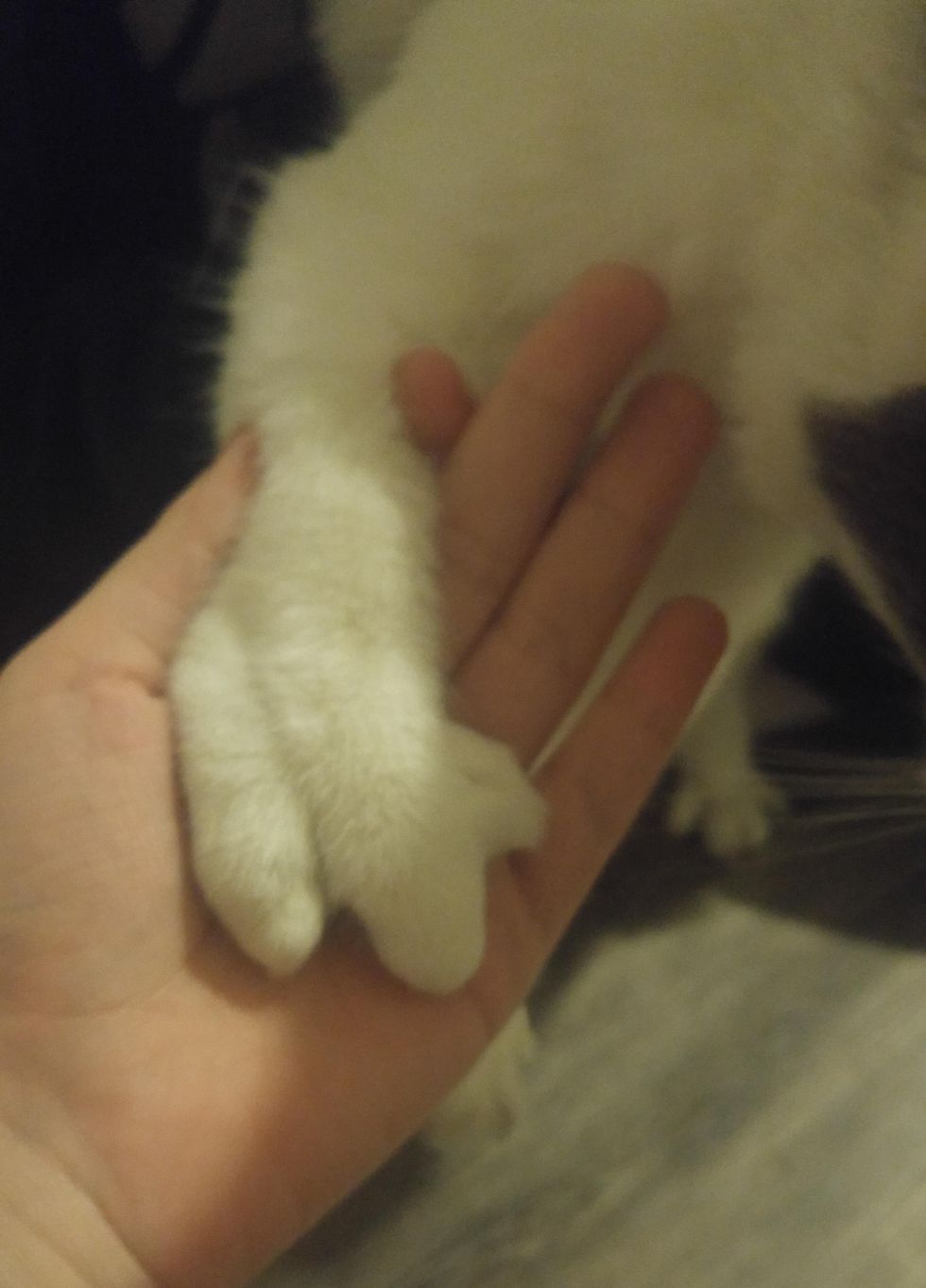 reddit/thejesskat
Soon after they welcomed the feline visitor into their home, heavy snow began to fall. They were so glad that the kitty had made it inside the house just in time.
Spock snuggled in his human friend's lap so comfortably as if he'd lived there all his life.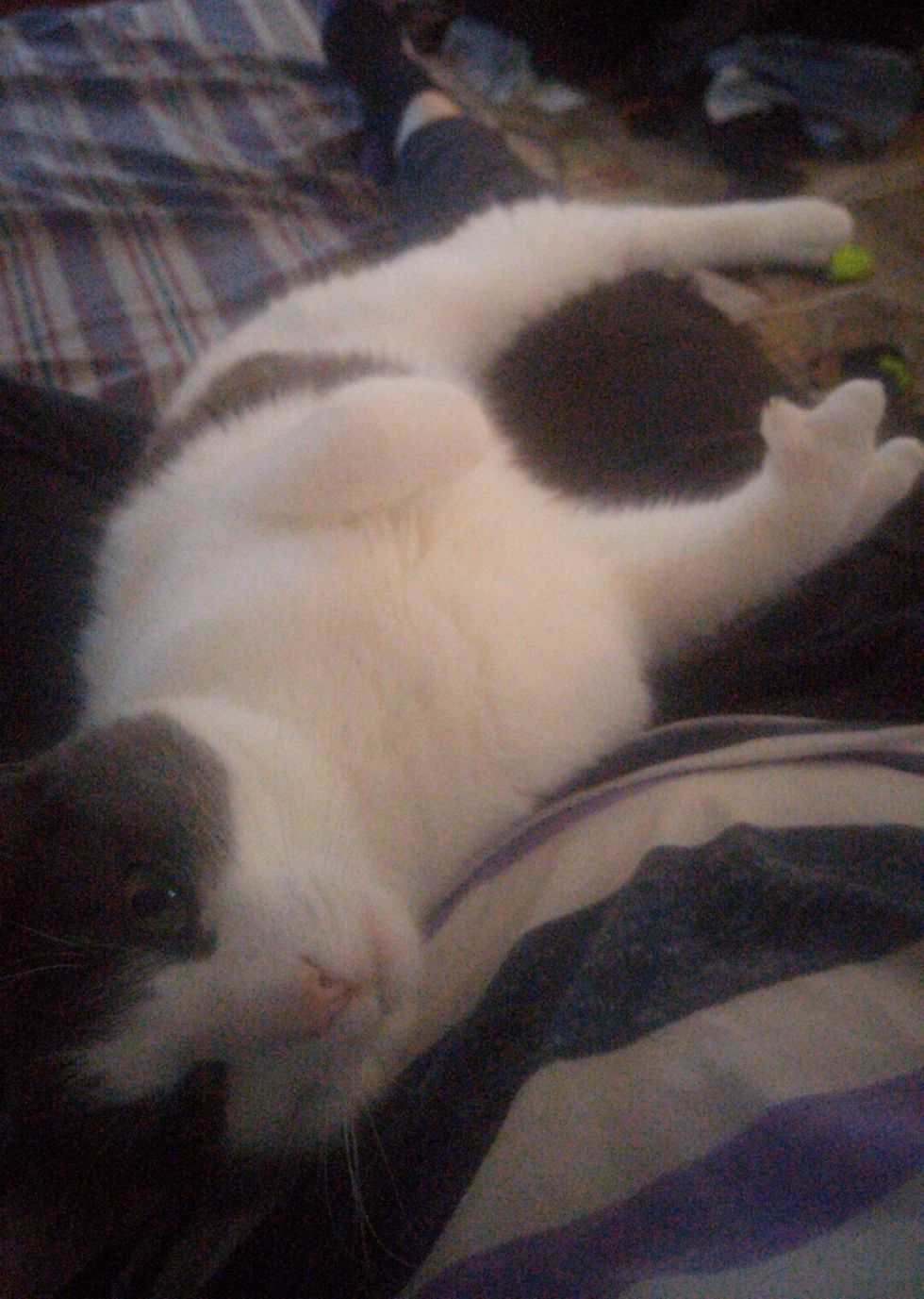 reddit/thejesskat
"We are getting about a foot of snow in the next few days, temperature's getting down to -30°C (-22°F) at times," she said.

The sweet kitty fell asleep in his human's hand, snuggling and purring.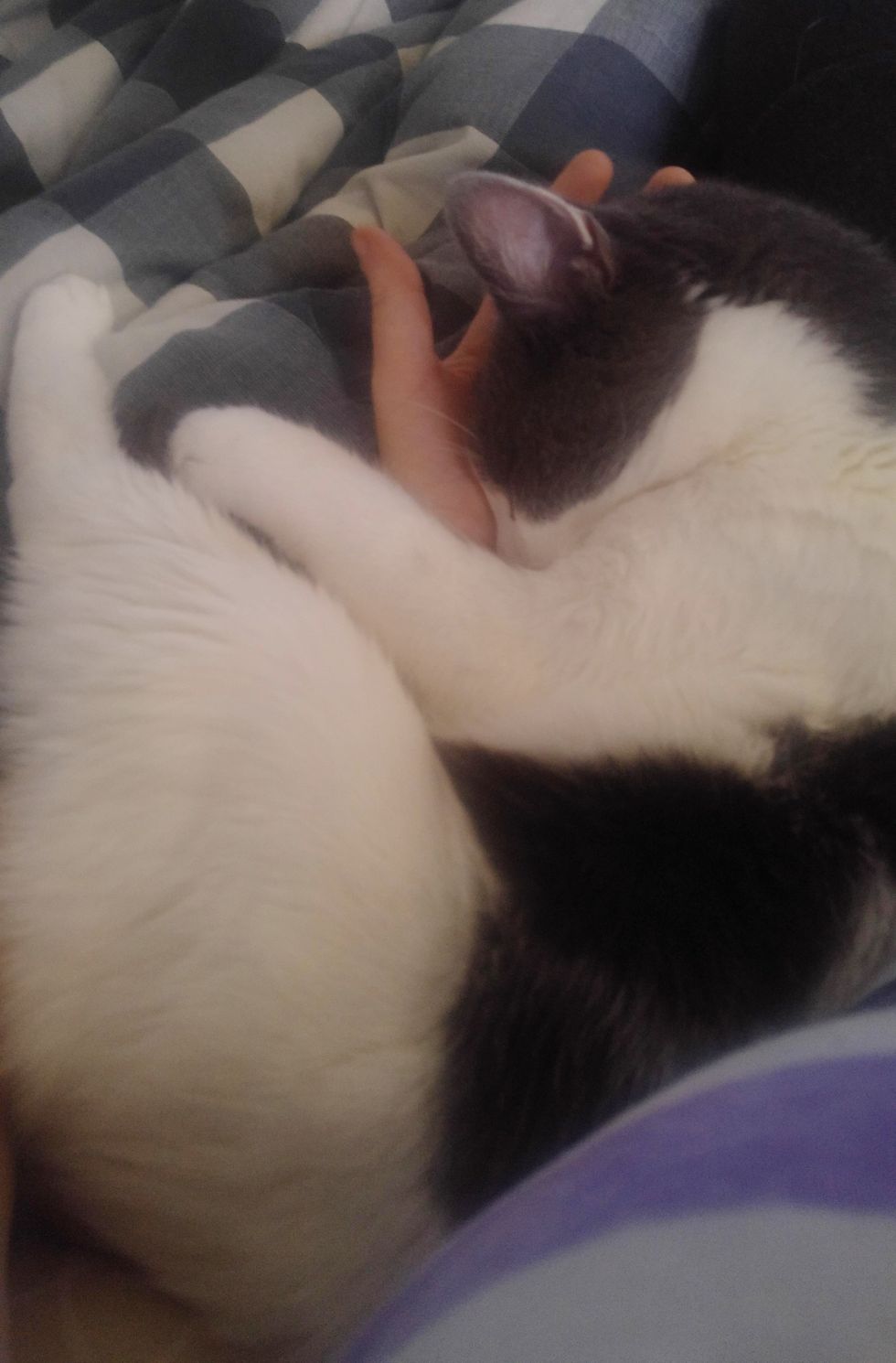 reddit/thejesskat
While Spock is enjoying his stay at their warm home, the couple is putting up posters and is already in contact with local rescues and search groups in case someone has reported him missing.

The kitty has been brought in to get scanned for a microchip but he doesn't have one.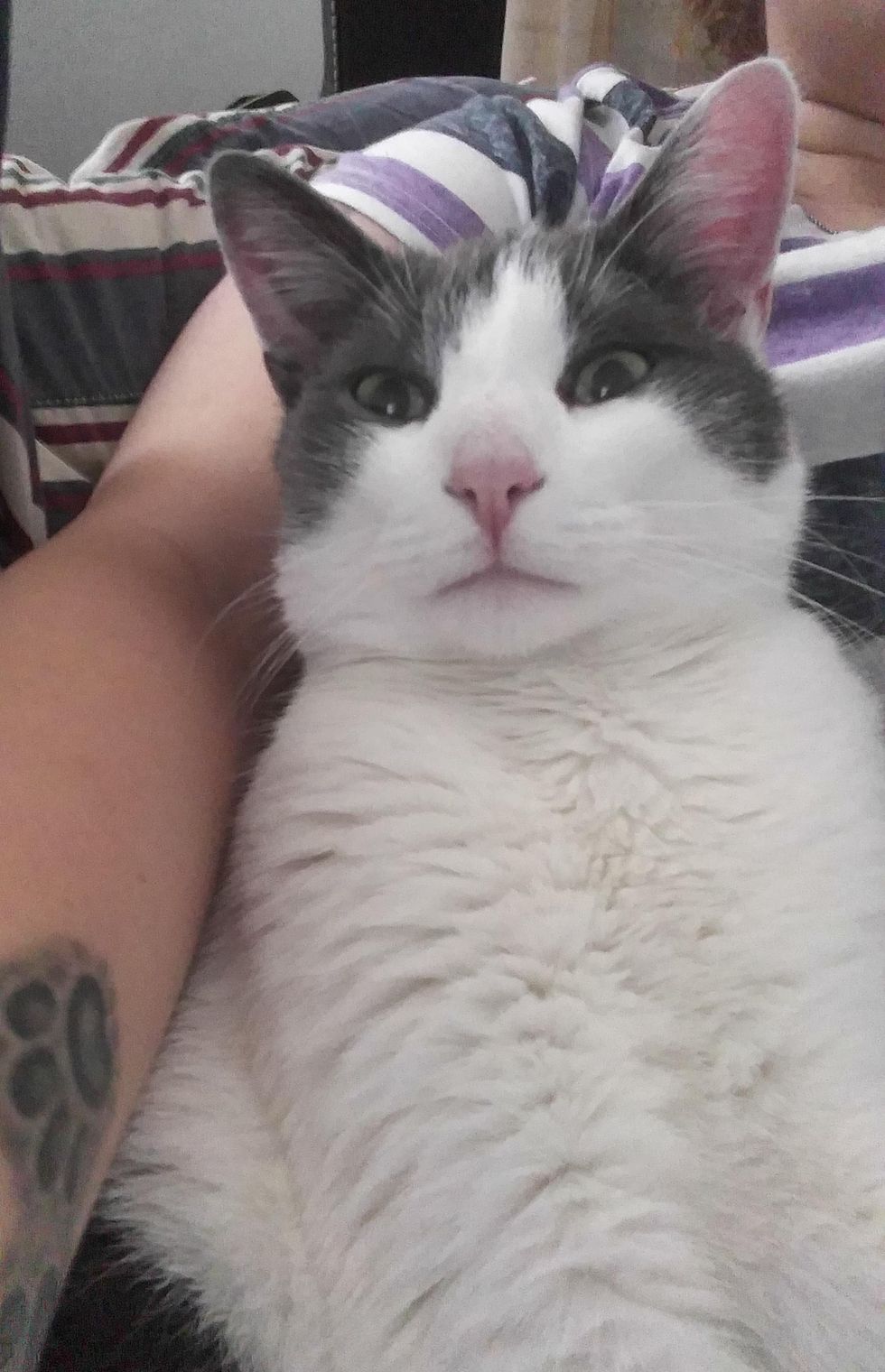 reddit/thejesskat
"If it's been months and no one's claimed him? Well, my boyfriend and I already adore him so there's no doubt he'll be welcome here forever," she said.

Spock curled up in his human's arms for some extra dose of TLC. He's already a snuggle bug.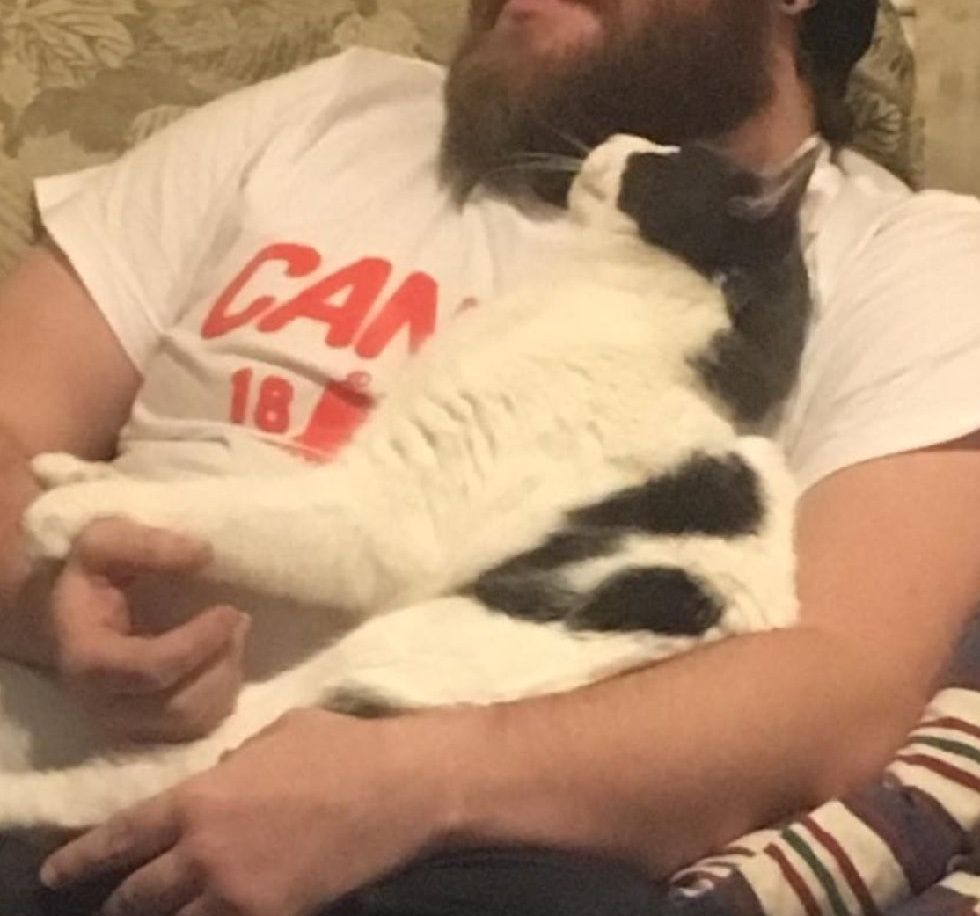 reddit/thejesskat
The kitty adores the couple who let him into their warm home and filled his belly with food.

Now he's returning the favor by filling their abode with endless cuddles.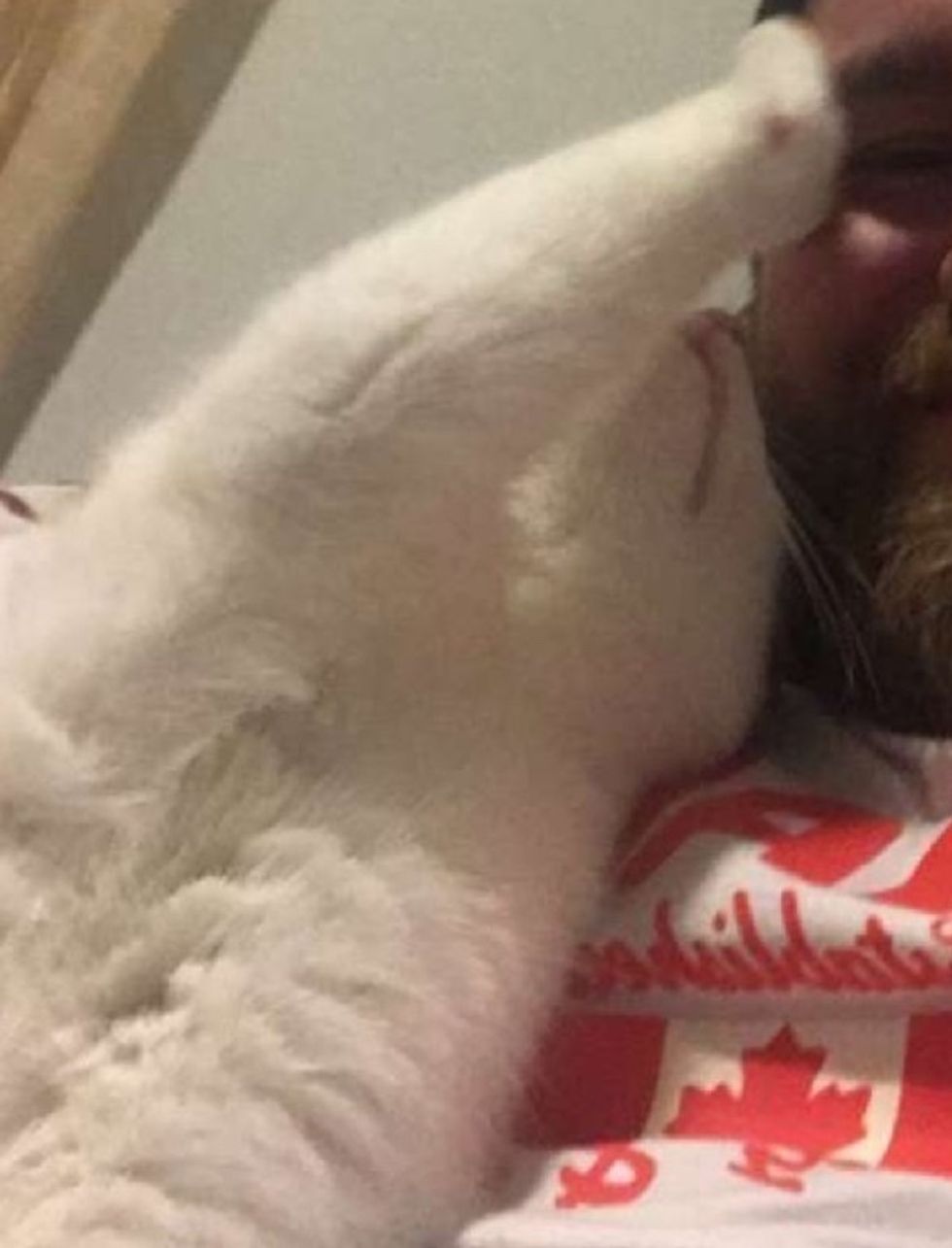 reddit/thejesskat
Share this story with your friends. Follow Spock on Instagram @SpockKitty. (More info: reddit)

Related story: Stray Cat Walks into Trap, Begging to Be Rescued Along with Kittens He Looked After