It took a village to get this very feral kitten out of the cold retention pond to safety. A man rappelled himself down the side of the pond in hopes to retrieve the kitten that was barely hanging on, but the rescue took quite a turn when he realized the cat wouldn't let him touch her at all.
"A scary drop descending into cold water to attempt to rescue a young feral kitten, and boy was she feisty even though exhausted. This was just one of the rescues that Olive Tree Farm have managed to capture on video, and we were thrilled to help her," Olive Tree Farm shares the story.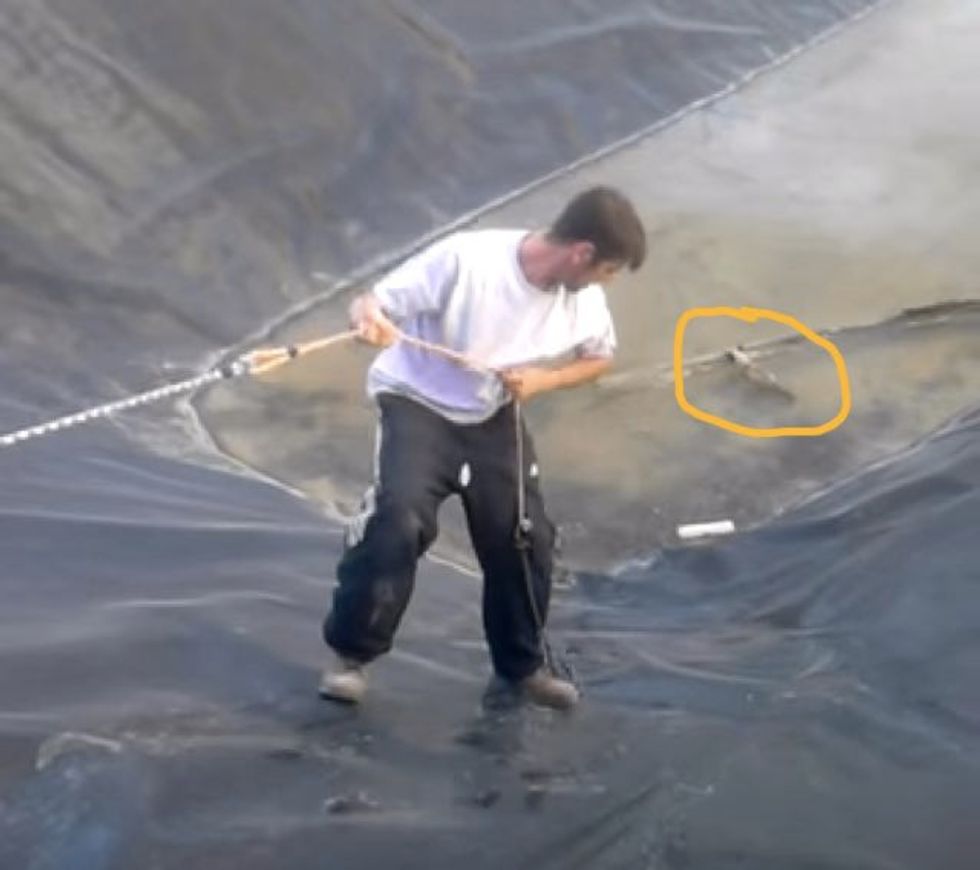 "It wasn't easy as she was feral. We can't believe that Ben heard her crying.... between geese and cockerels calling, and pigs squealing, and dogs barking and kids playing."
Watch Part I of this amazing rescue in this video:
Finally they got the kitten out of the water to safety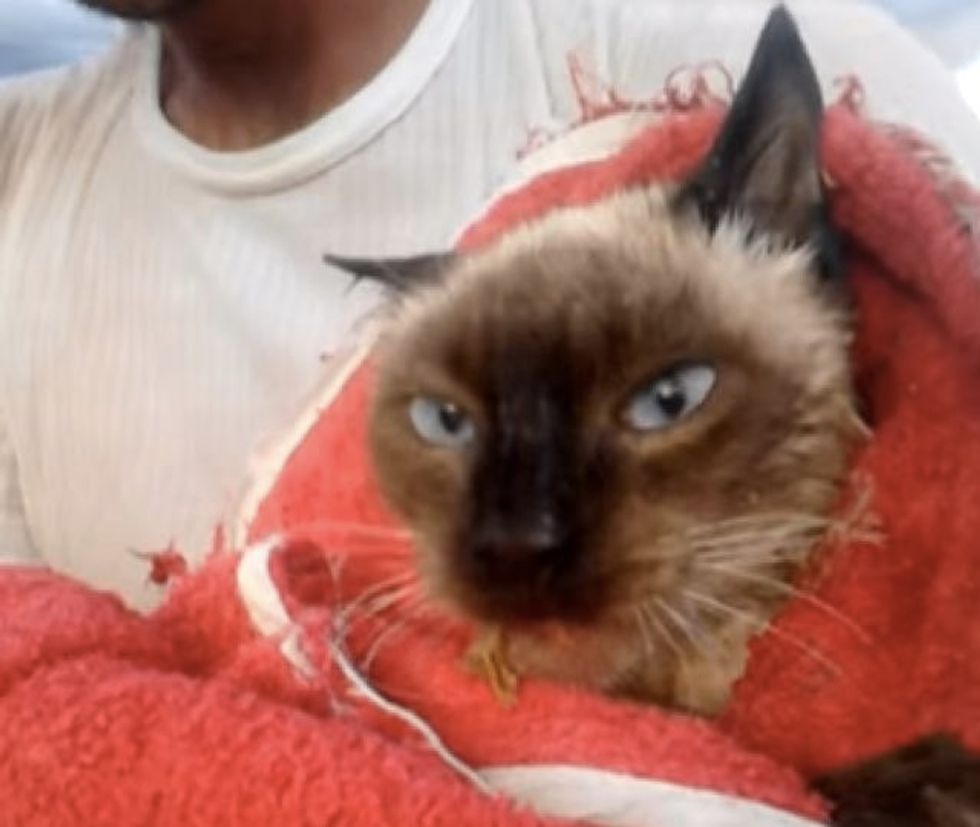 Watch Part II of this amazing rescue in this video:
They dried and warmed the kitten up. She was still very frightened of people, but finally calmed down a bit. "Bless her, she is now safe after a supper..." they wrote. After hours of resting and eating, the kitten regained her strength.
They provided food and continued to care for the feral kitten to make sure she was well.