When Sarah Chelskea and Crystal Mackey went to trap kittens at a cat colony, a stray cat decided to walk into a trap, begging them to take him along with the kittens he befriended.
Meet Ali the cat.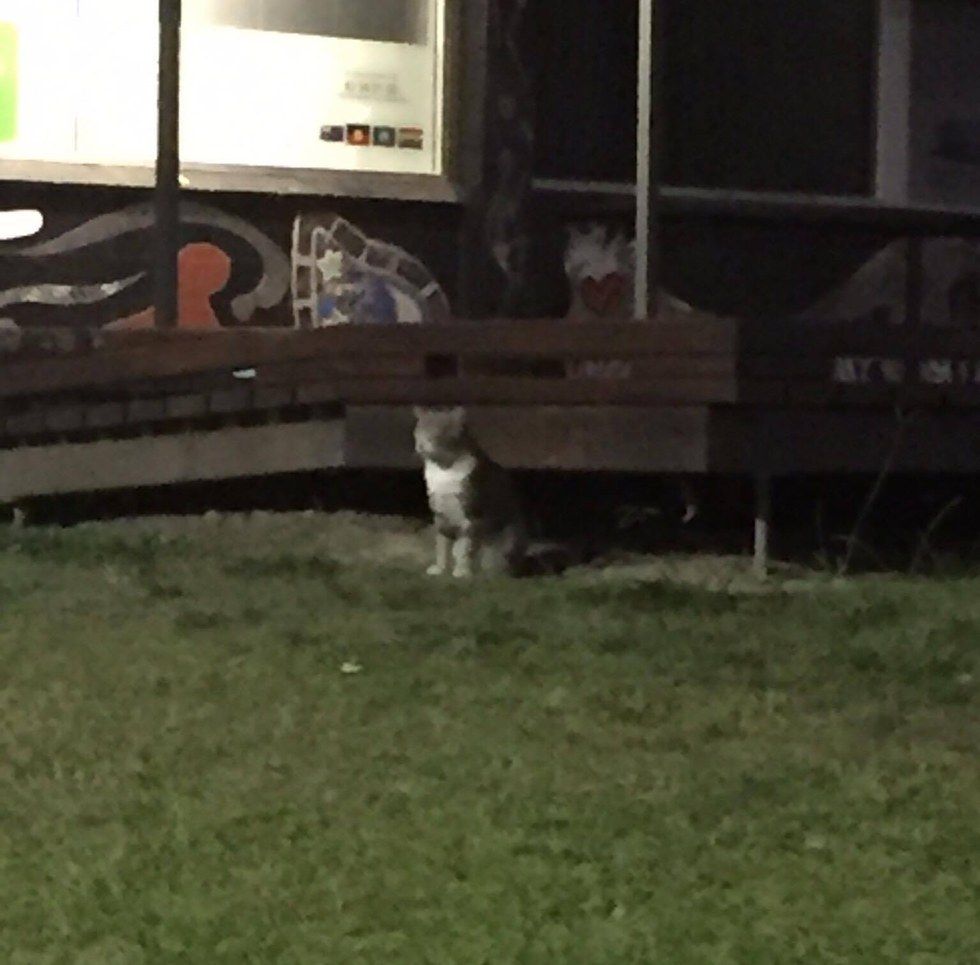 Courtesy: CatRescue 901
"This gorgeous boy was caught in a colony when some of our friends went to trap kittens," Jenny Storaker of CatRescue 901 shares with Love Meow. "He is incredibly cat friendly and was looking after kittens."

The friendly stray followed the rescuers of CatRescue 901 (in Terrey Hills, New South Wales, Australia) very closely from the moment they arrived.
As soon as they got the kittens out of the trap into a carrier, Ali just sauntered into the empty trap, sat down, and looked up at the rescuers as if he was telling them to take him with too.
"We were standing literally one meter away from the trap debating whether to wait for him and then he went in," Crystal told Love Meow.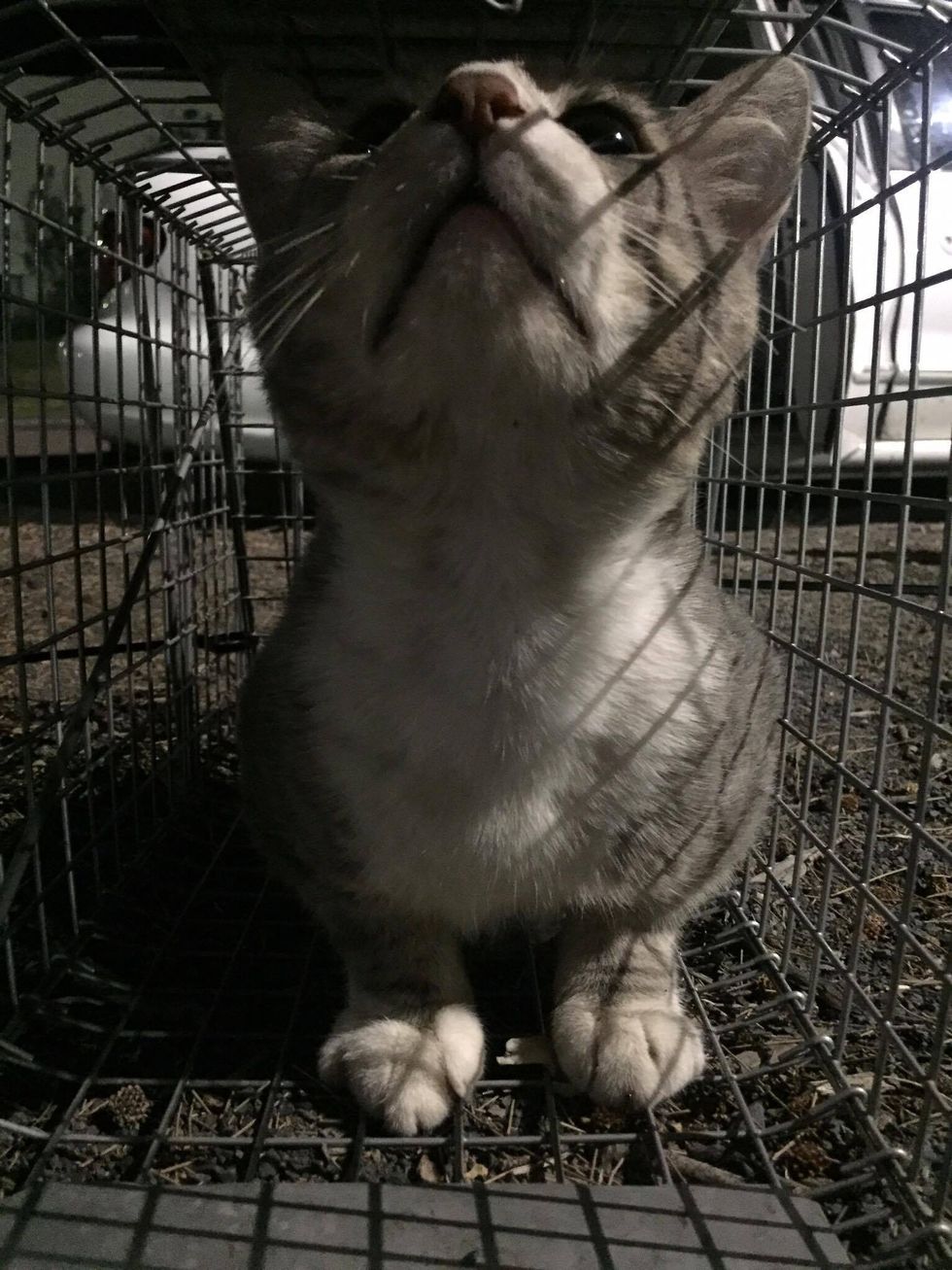 Courtesy: CatRescue 901
Ali is a very loving and nurturing cat. He appeared in the cat colony one day and started caring for the kitties there.
"He looked after 6 kittens total and 2 mama cats," Crystal said.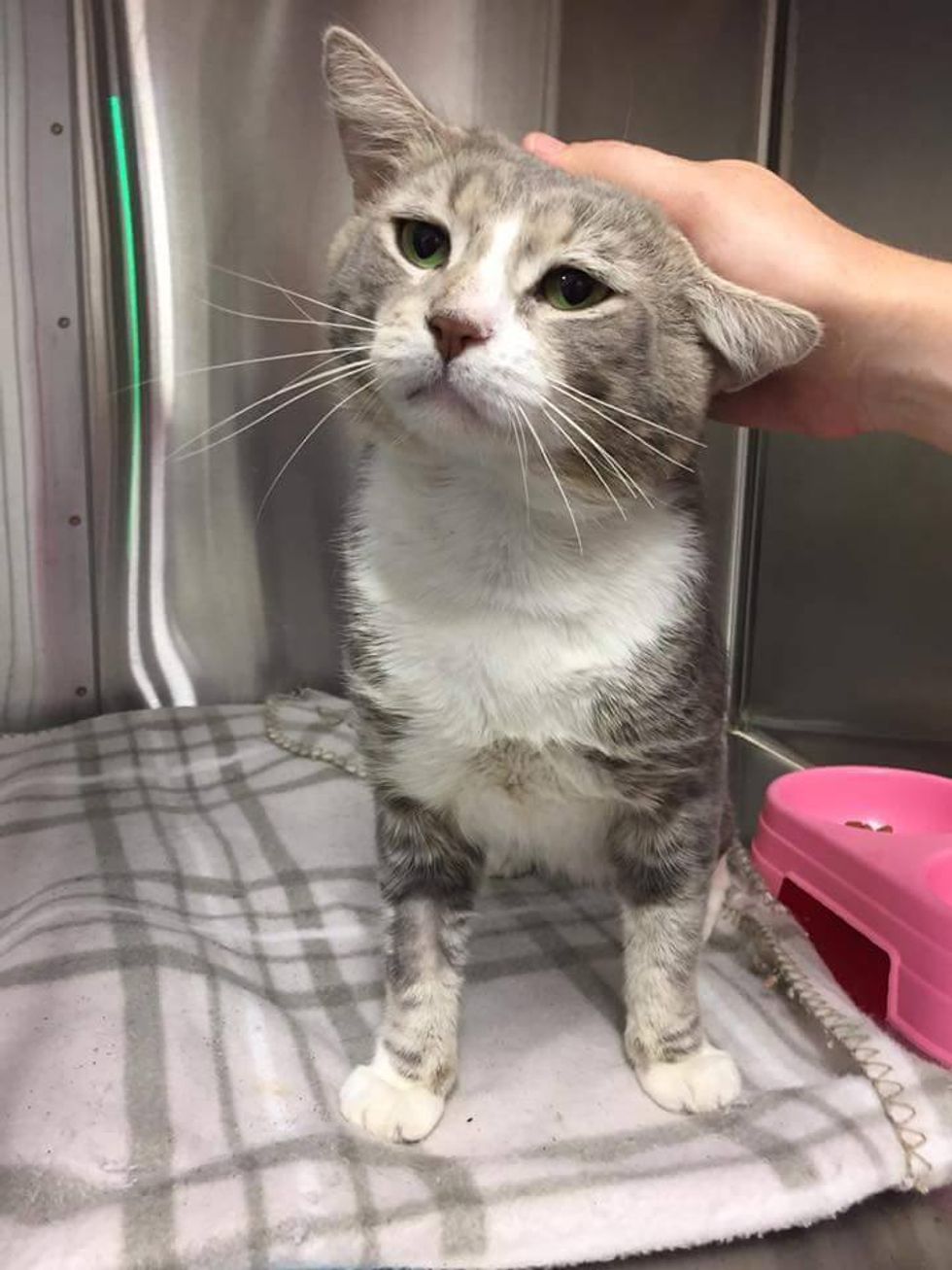 Courtesy: CatRescue 901
Ali is FIV+ but is healthy and extremely lovey. FIV+ (feline immunodeficiency virus, which causes a weakening of the cat's immune system) cats can live a long and happy life. The disease is only transmitted to other cats from deep puncture wounds. Since Ali is very gentle with other cats, he could most likely live with non FIV+ safely.
"Latest research out now agrees gentle FIV cats can live with other cats," Jenny said.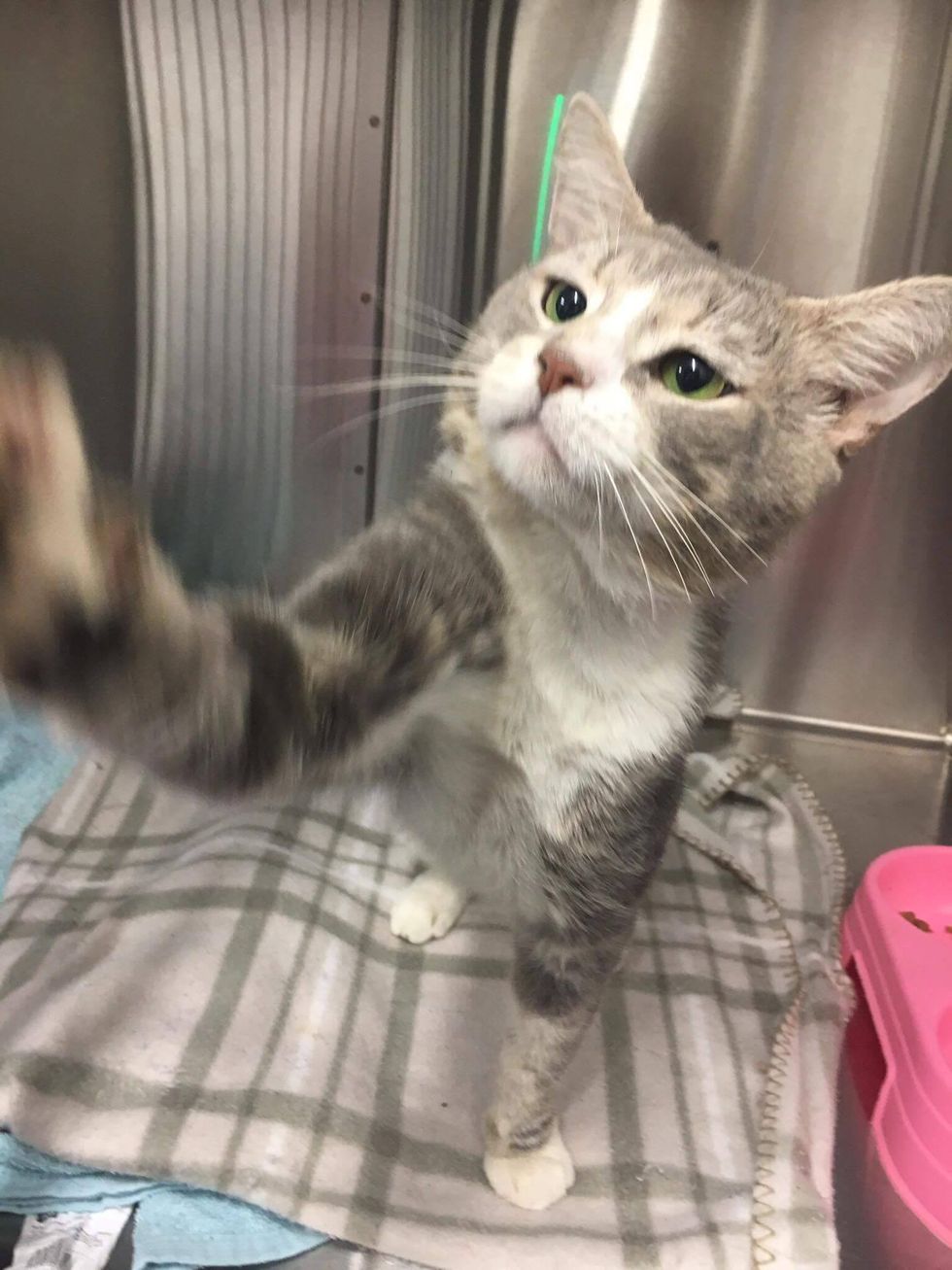 Courtesy: CatRescue 901
These are some of the babies Ali looked after in the cat colony.
They adore their uncle Ali.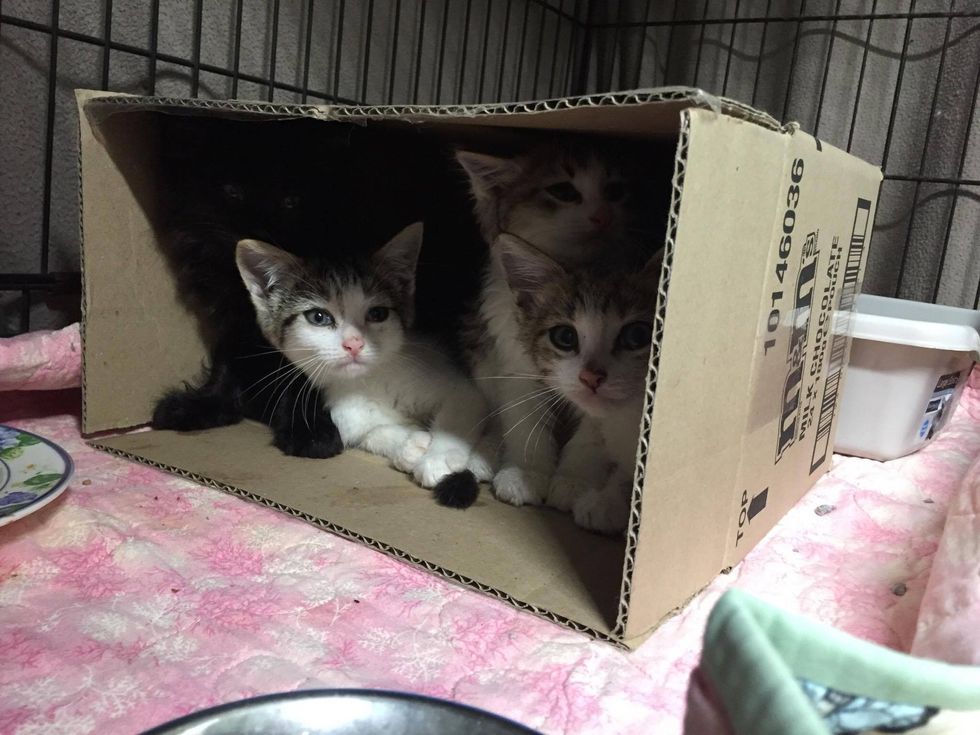 Courtesy: CatRescue 901
CatRescue 901 has taken them into their care and is getting the kitties and their mamas ready for their forever loving homes.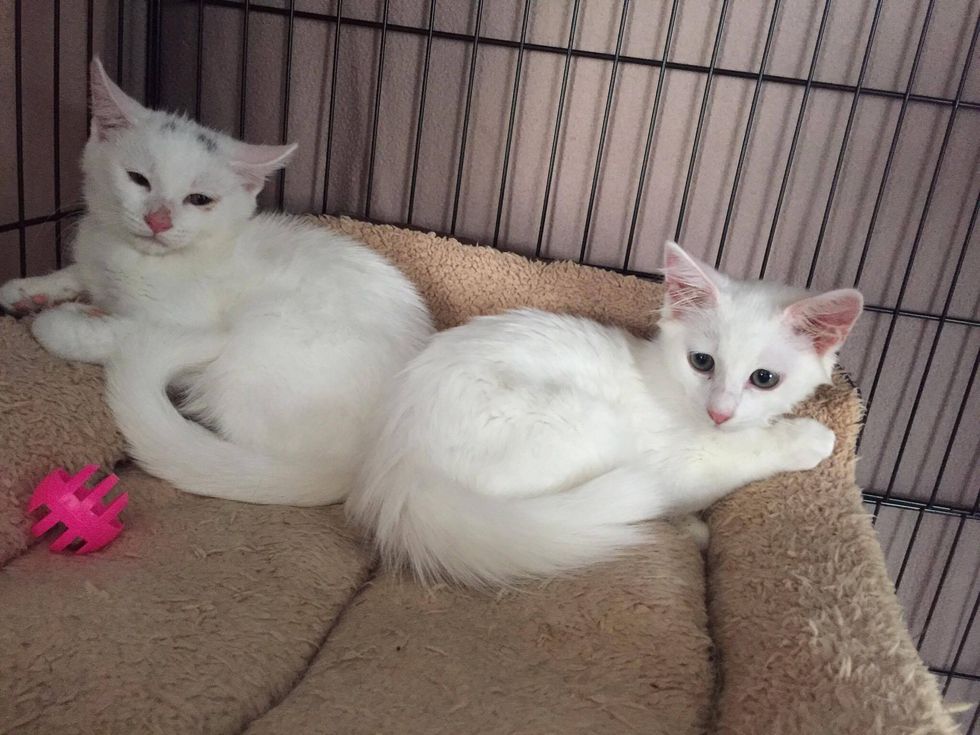 Courtesy: CatRescue 901
Since Ali came to the shelter, he hasn't stop purring and giving snuggles to his caregivers.
CatRescue 901 reached out to social media, hoping to find the sweet boy a home he so deserves. That's when a couple, Kaycie and her husband, saw Ali, and they were smitten with that adorable little face.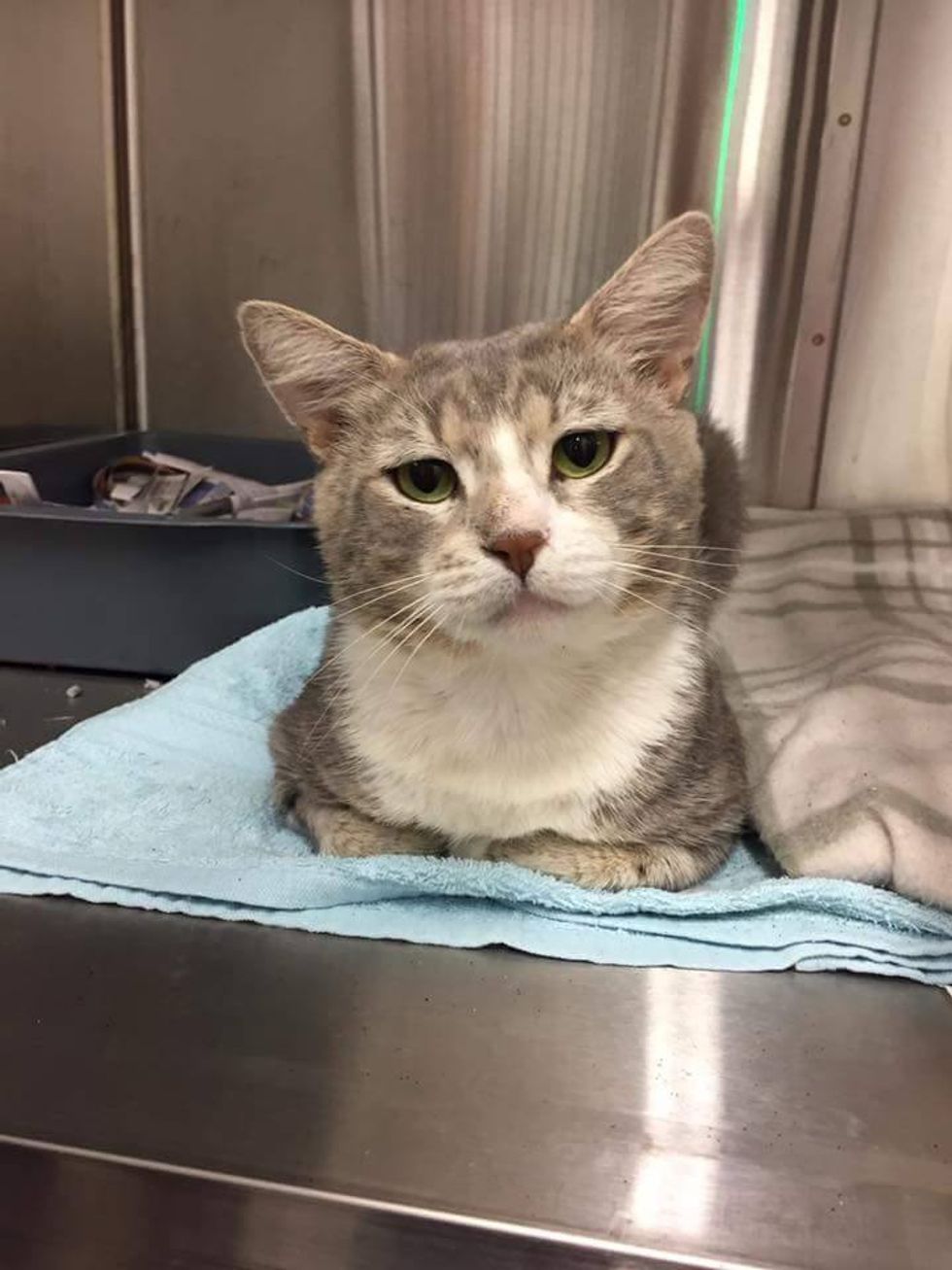 Courtesy: CatRescue 901
Ali went home with his forever humans yesterday. "I went and visited him this morning to give him some toys and a fluffy new bed. He is adorable," Sarah told Love Meow.
The sweet little guy has been giving others love, and now he's found a family that will love him forever.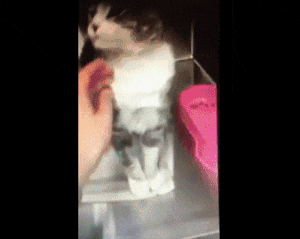 Courtesy: CatRescue 901
Updates:
"He (now named Chuffy) is a perfect fit for our little family. This little guy brings so much joy to our lives! When he first arrived, much to my surprise, he adjusted rather quickly," Kaycie told Love Meow.
"If he wasn't formally diagnosed with FIV you would never know he had it. Chuffy is, in every sense, a very normal kitty."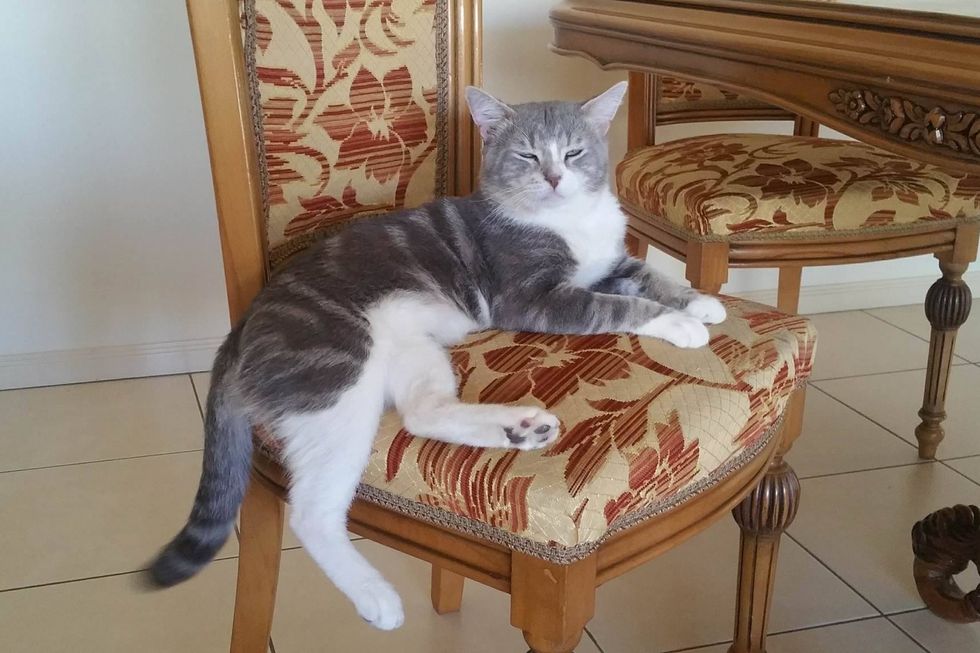 Kaycie Jarrett
"To say Chuffy is spoiled is the understatement of the century! And he deserves every bit!"
"He gets all the pats and snuggles he cares to have and, MY OH MY, he LOVES his attention! He loves to dive and tunnel into the sofa cushions, so much so that my sofa pillows are arranged into a permanent pillow fort!"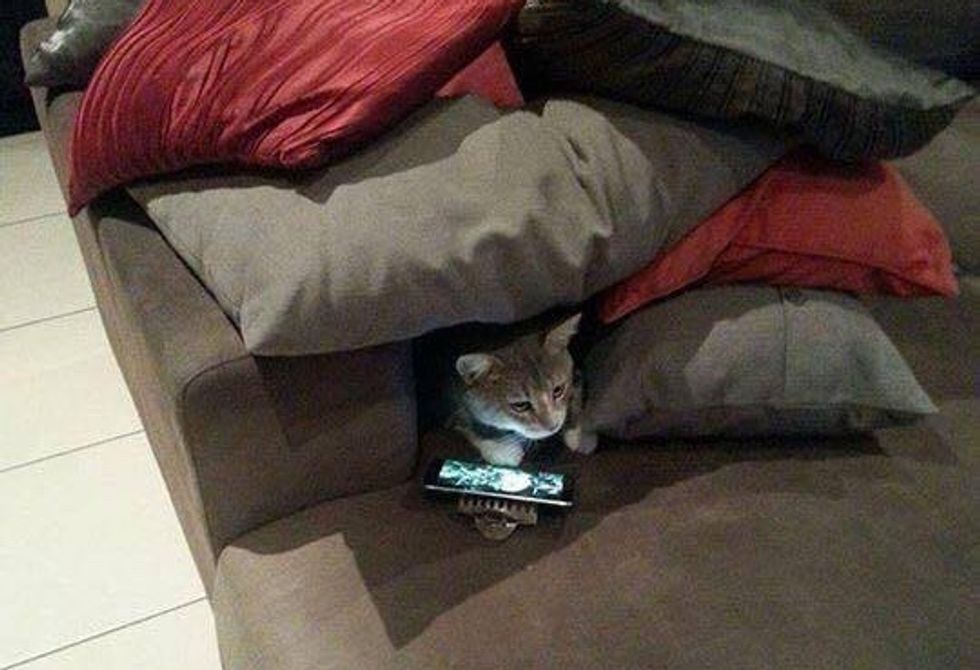 Kaycie Jarrett
Chuffy has incredible patience and is a very gentle kitty.
"He is fantastic with my stepdaughter Chloe and is a trooper for tea parties and kisses," Kaycie said.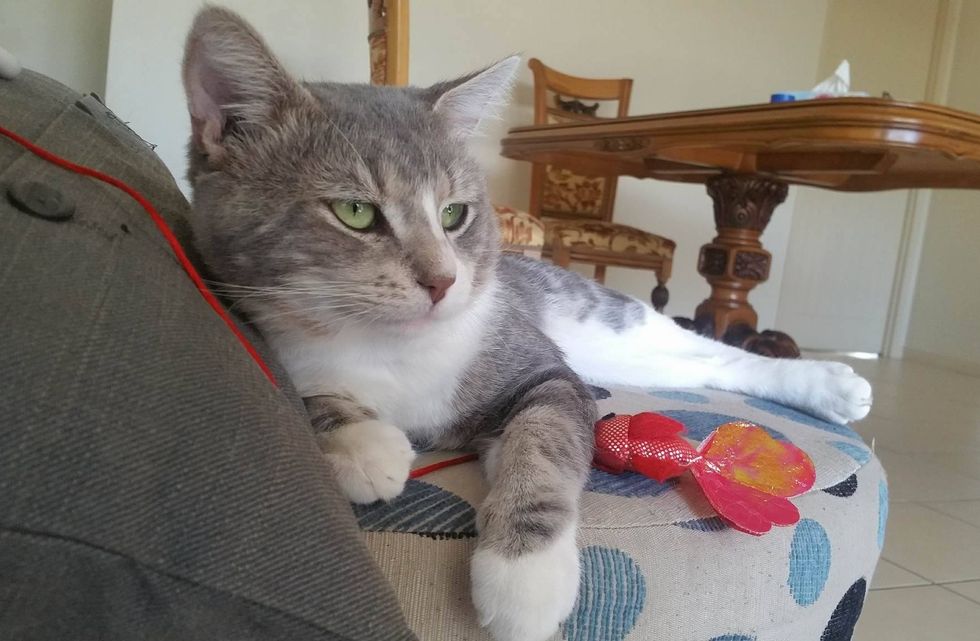 Kaycie Jarrett
He knows he is loved :).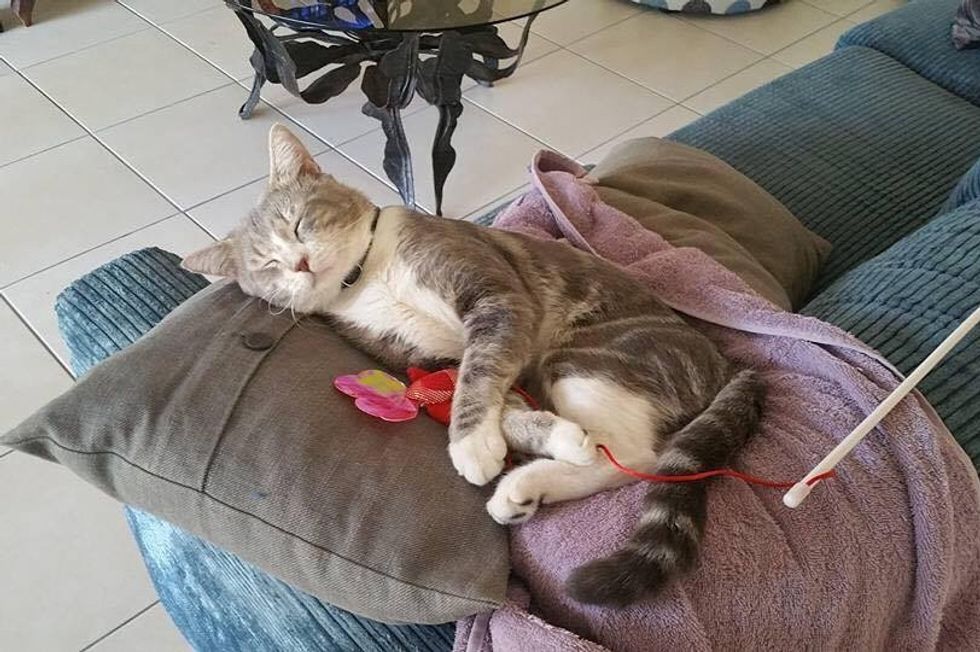 Kaycie Jarrett
Share this story with your friends. If you would like to support their rescue efforts, click here to see how you can help. Follow CatRescue 901 on Facebook.
Related story: Stray Cat Came to Shelter with Big Belly, So Pregnant She Was Almost Bursting