Crosby the dog loves kitties and other canines. He's been with other animals all his life until recently he said his goodbyes to two of his best friends.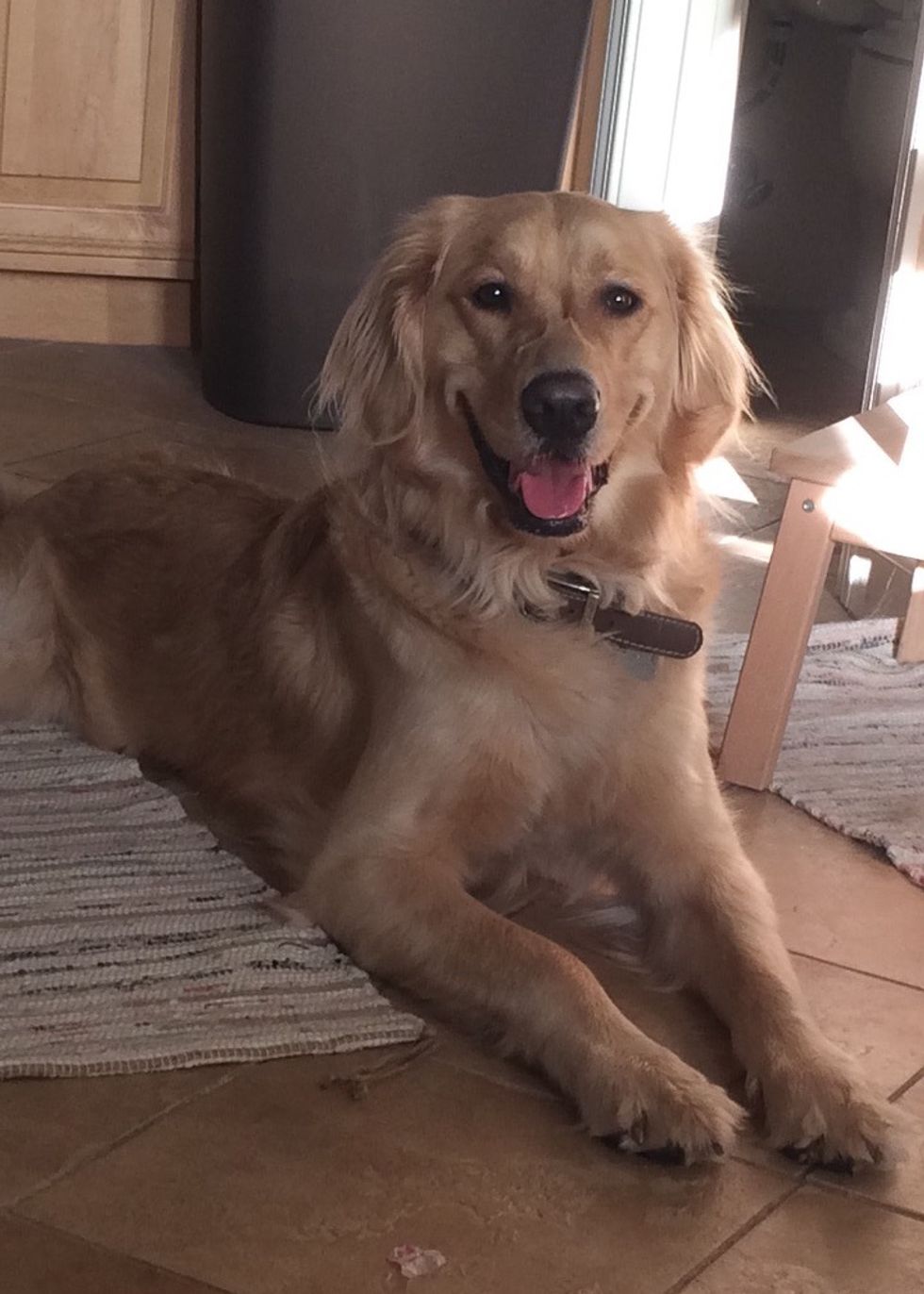 imgur/squishiepeachies
"About six months ago, he lost his kitty friend, and just over a month ago he lost his best doggo friend that he's had as a companion since he was eight weeks old," imgur user squishiepeachies, Crosby's owner, said.
"Crosby has been pretty okay about being an only doggo, or so I thought."

A couple of weeks ago, the guy came home as usual, but instead of being welcomed by his happy-go-lucky Crosby who always howls with excitement to see him, his canine buddy led him straight to the bath tub.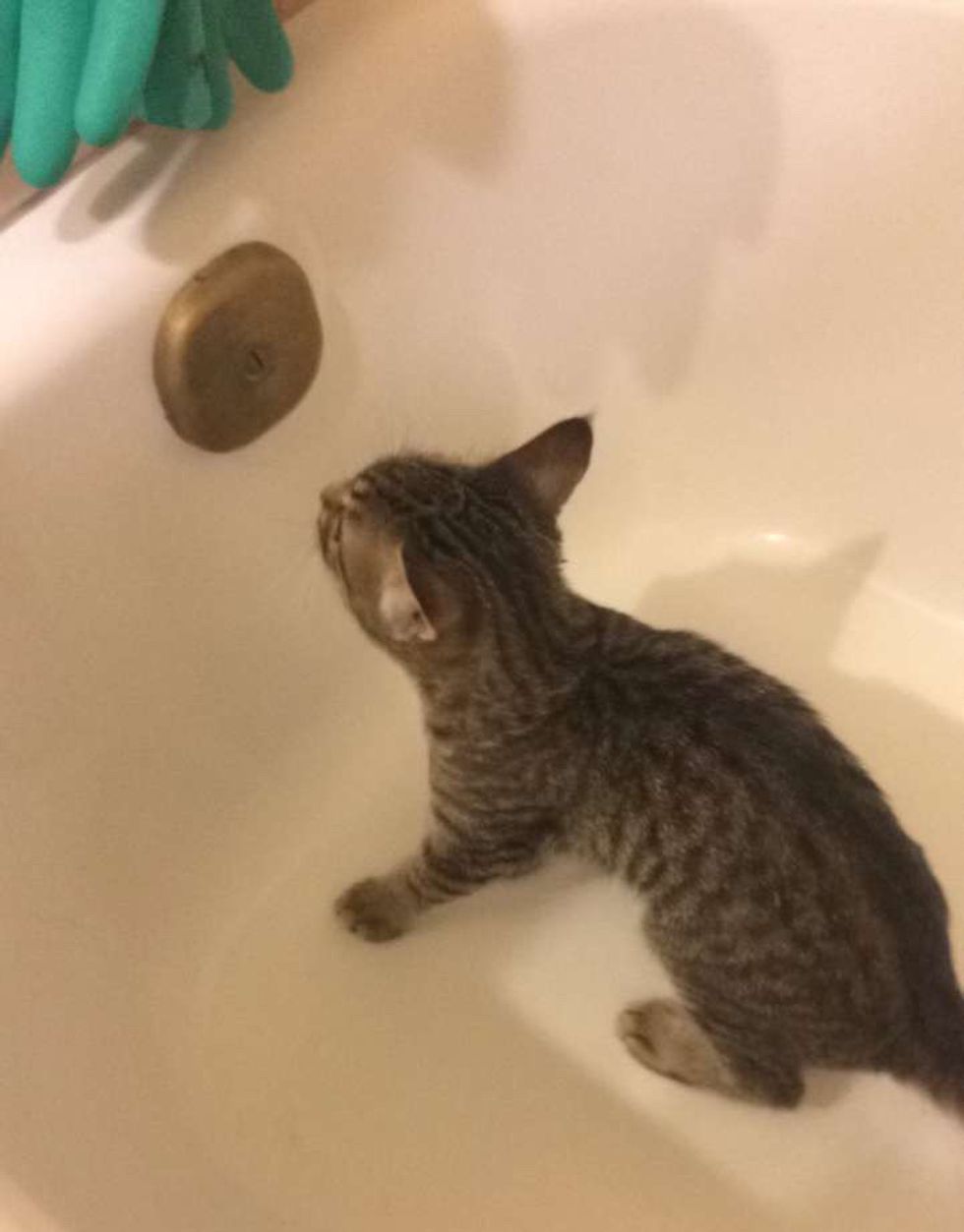 imgur/squishiepeachies
Right away he was greeted by a very vocal kitty who kept meowing and meowing. "I've never seen this kitten before, and although I do have a doggy door, it's way too high off the ground for this little baby to have snuck in. It seems to me that Crosby must have brought her inside.
"She has an uncanny resemblance to the kitty friend he lost 6 months ago."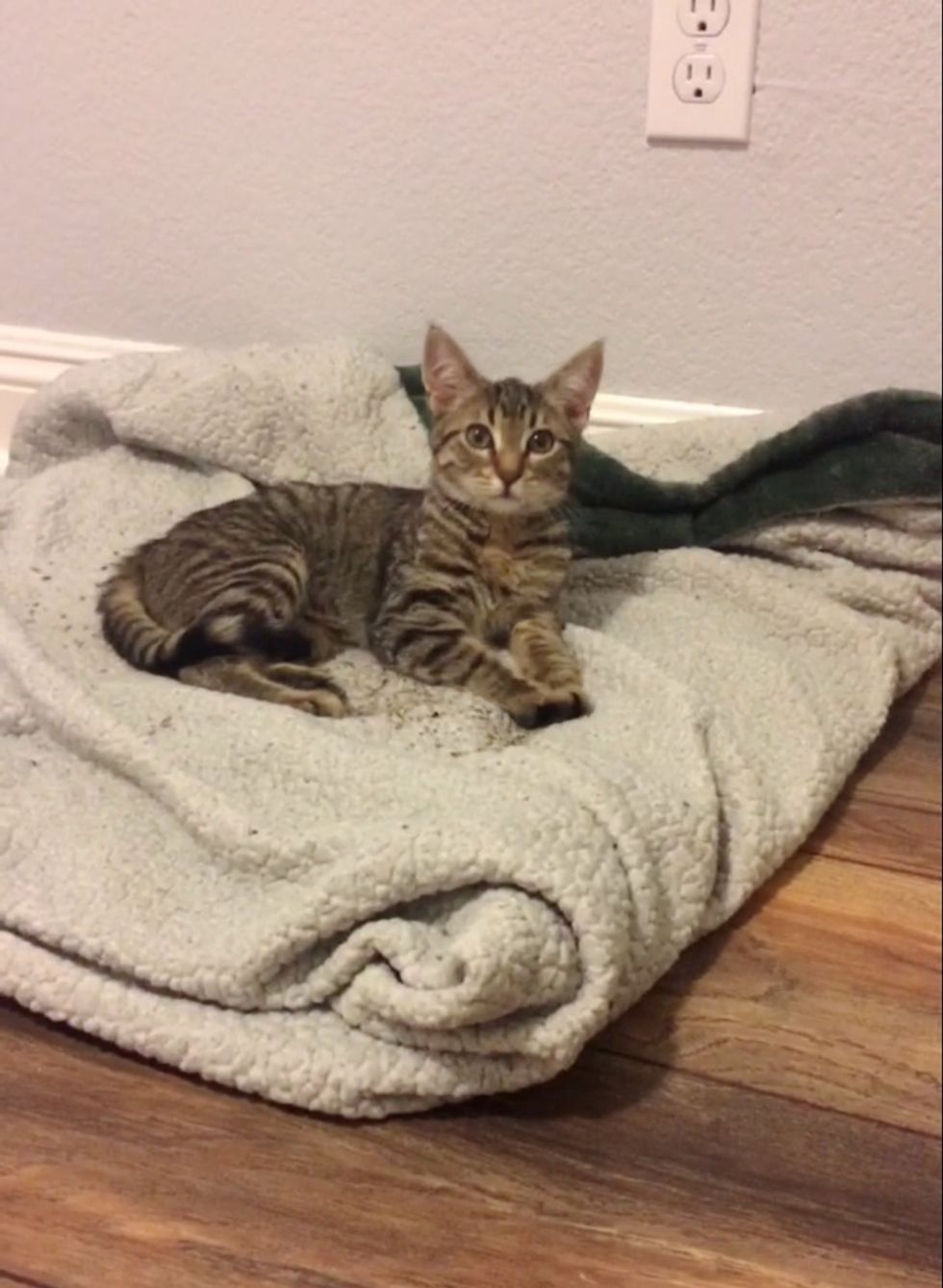 imgur/squishiepeachies
He went around the neighborhood asking about the kitten. Some neighbors had seen her before, but no one knew who she belonged to.

"I took the kitty to the vet to see if she was microchipped, and she isn't. She was however spayed just a few days ago, and is thought to be about four months old."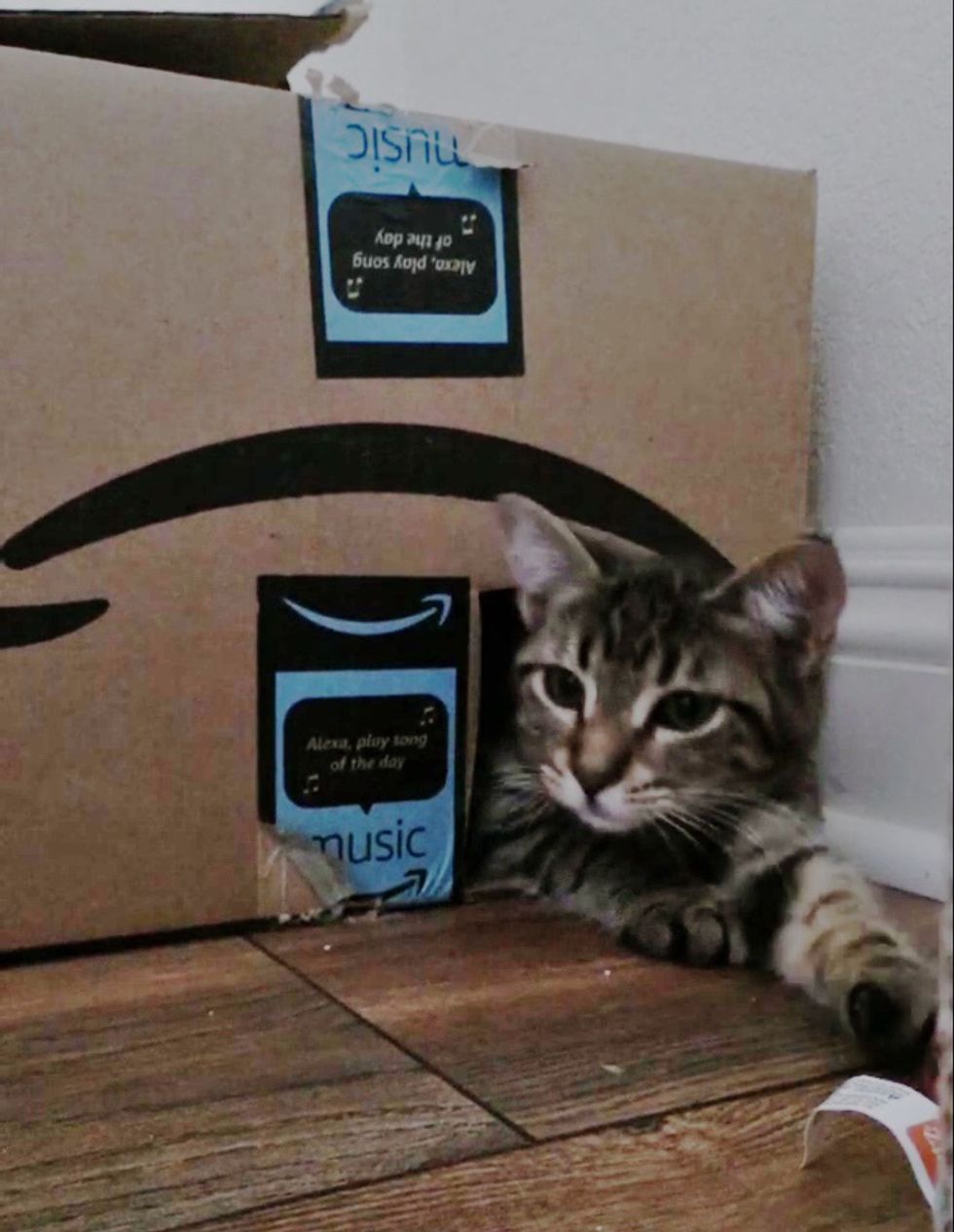 imgur/squishiepeachies
The vet warned him that if he took the kitty to the shelter there was a good chance that the kitten would be put down since the shelter was already over capacity.
The guy couldn't bear letting the kitten fend for herself in the outdoors, and Crosby seemed to really like her, so he took her home and made her part of the family.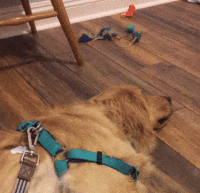 imgur/squishiepeachies
Crosby was over the moon and stayed by her side the whole night.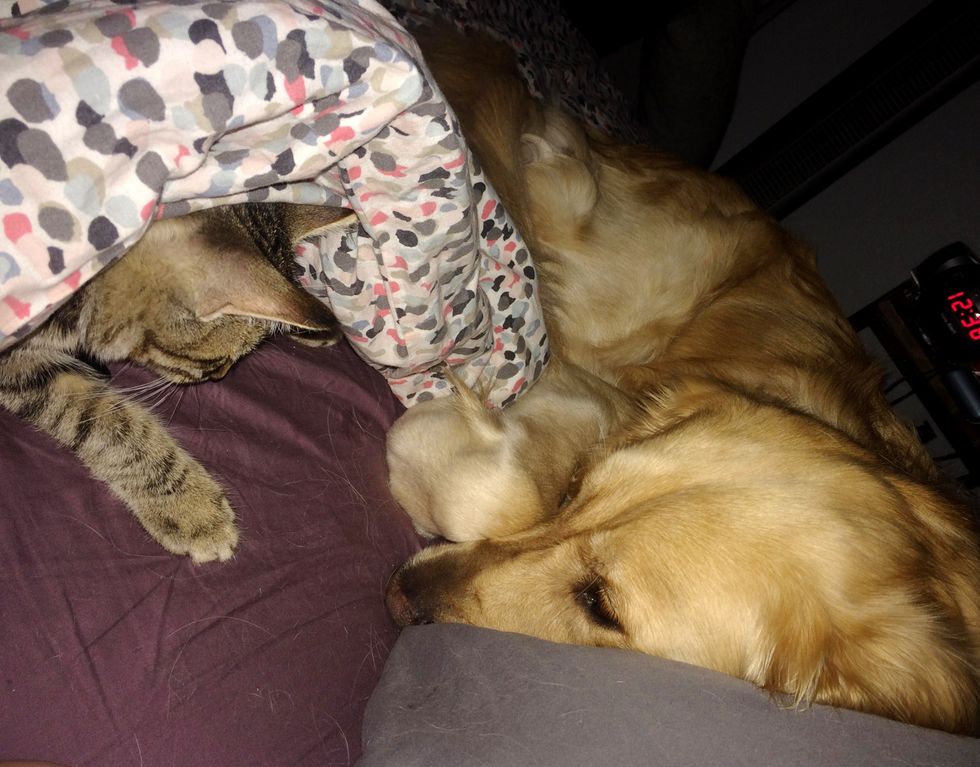 imgur/squishiepeachies
He was so happy to have a buddy in the house again, that he could play and nap with.
Crosby brought home a little friend that he'd been longing for. Now they have each other!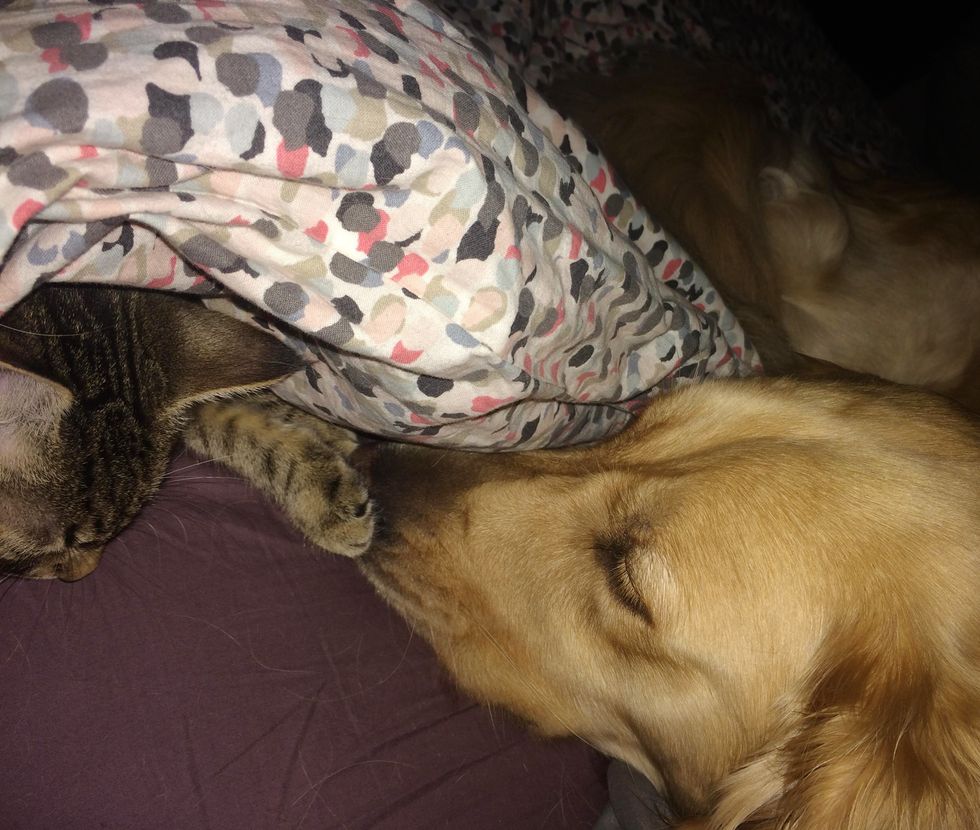 imgur/squishiepeachies
Share this story with your friends. (More info: squishiepeachies)
Related story: Man Comes Home To Find Cat Waiting In His House But He Doesn't Own a Cat