This young boy was just three years old when he visited a feral cat colony. Something magical happened. Even the shyest cats began to gravitate towards him.
Now at five, he has become the feral cat whisperer and the colony kitties' favorite human friend.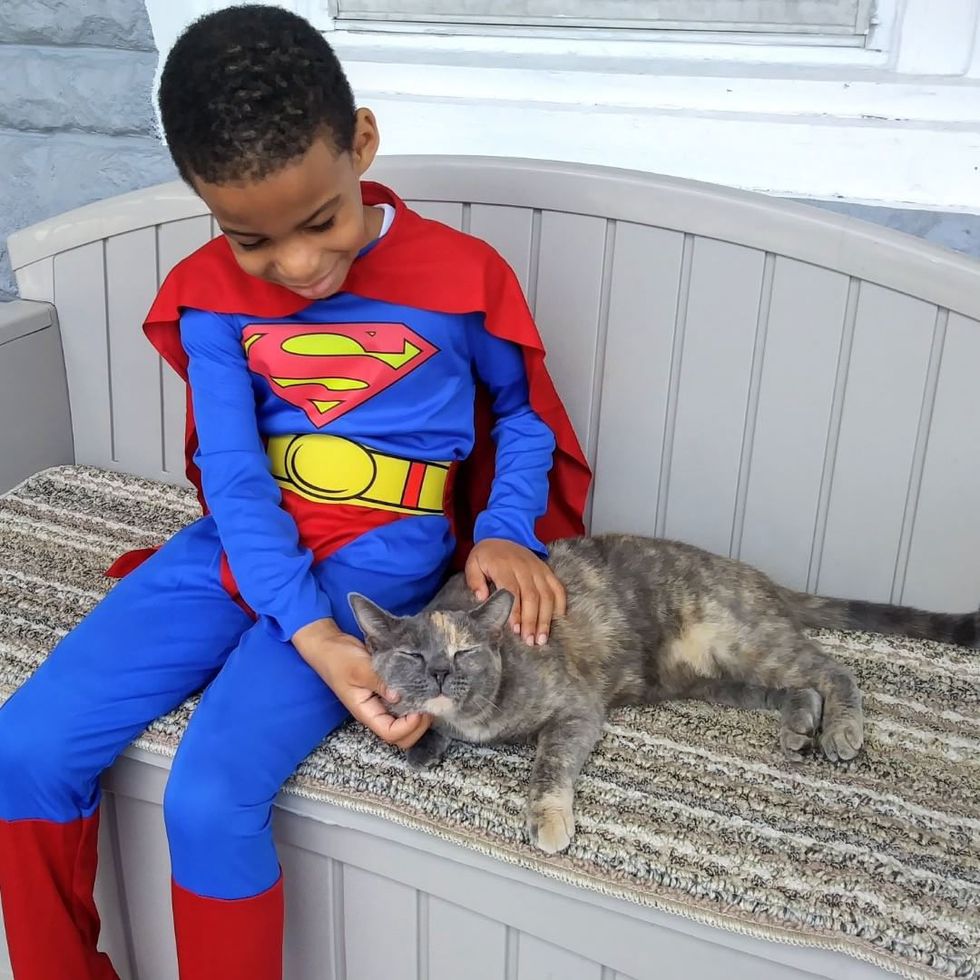 Supplied by Kolony Kats
Kris and Kia, a couple from Philadelphia, PA have been involved in animal rescue for almost a decade. Four years ago, they started feeding and caring for feral cats (they dubbed Kats) and rescued and found homes for those they could socialize. They currently care for more than 45 cats, all spayed or neutered and given shots.

"We feed them and provide them with water, twice a day. Our nephew Shon started showing interest in helping us feed and care for the Kats about two years ago. At that time he was three years old," Kris told Love Meow.
These kitties wouldn't allow Kris and Kia to touch them, but as soon as they saw Shon, they took to him like he was part of the crew.
"From the beginning he has had the magic touch! The Kats gravitate to him! He is very kind and gentle."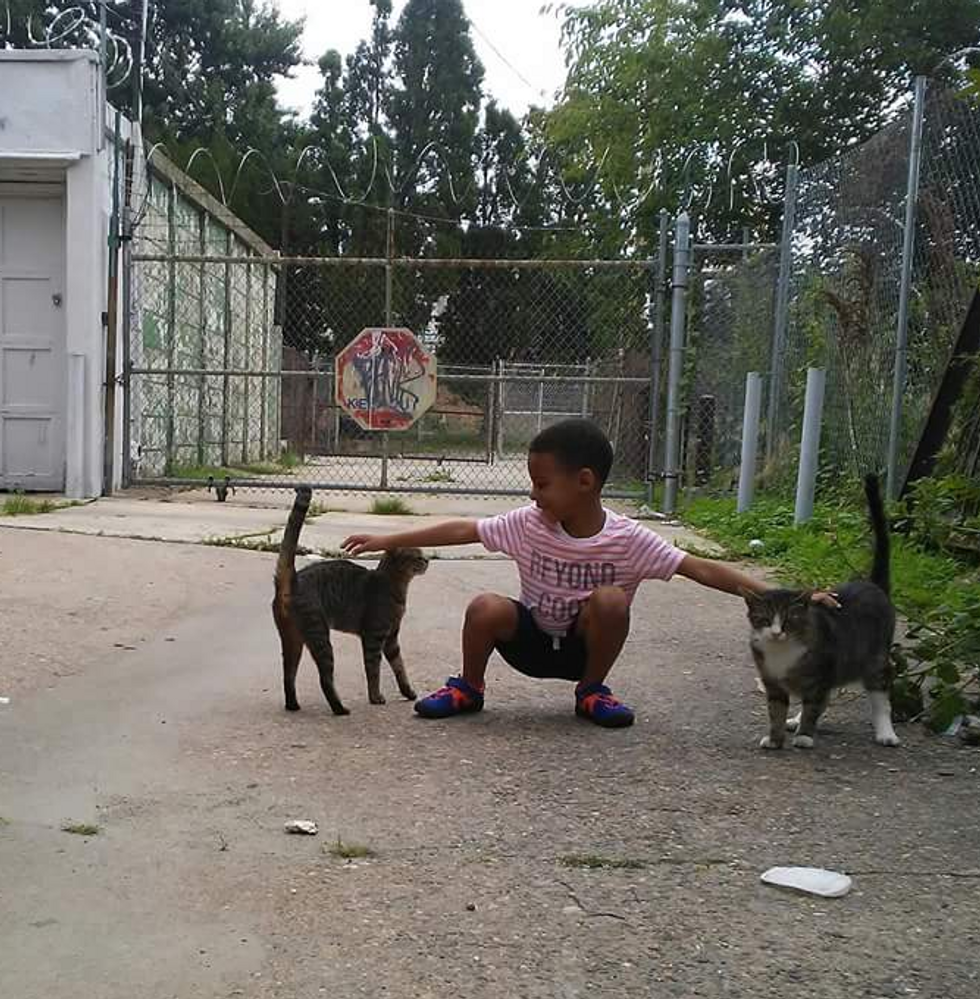 Supplied by Kolony Kats
"Most of the cats we care for live outside and are part of feral cat colonies. They are spread out throughout four different locations.
"The kitties have feral cat shelters to protect them from the elements."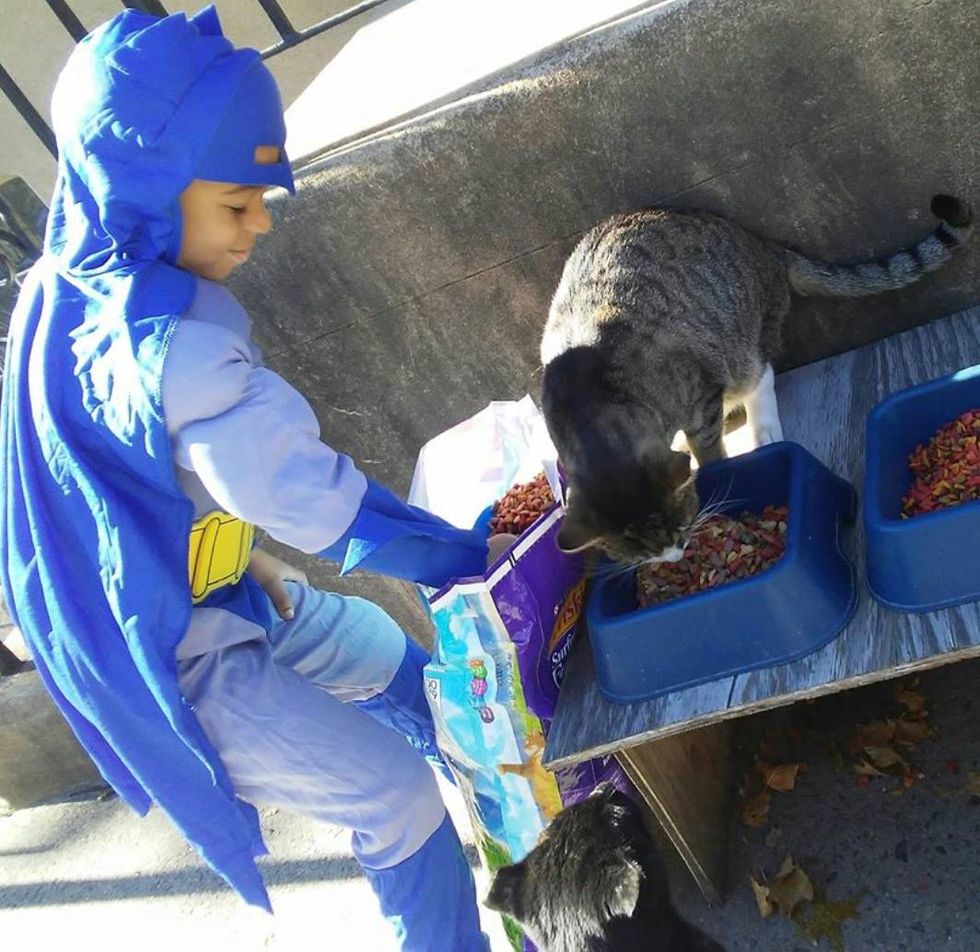 Supplied by Kolony Kats
One of their colony (or kolony) originals, Bug the cat, managed to get away every time the couple tried to trap him until he met Shon.
"We spotted Bug and his sister Lady. We fed them and tried trapping them. Lady was trapped and spayed with no problem, but Bug eluded us and the trap for over two years," Kris told Love Meow.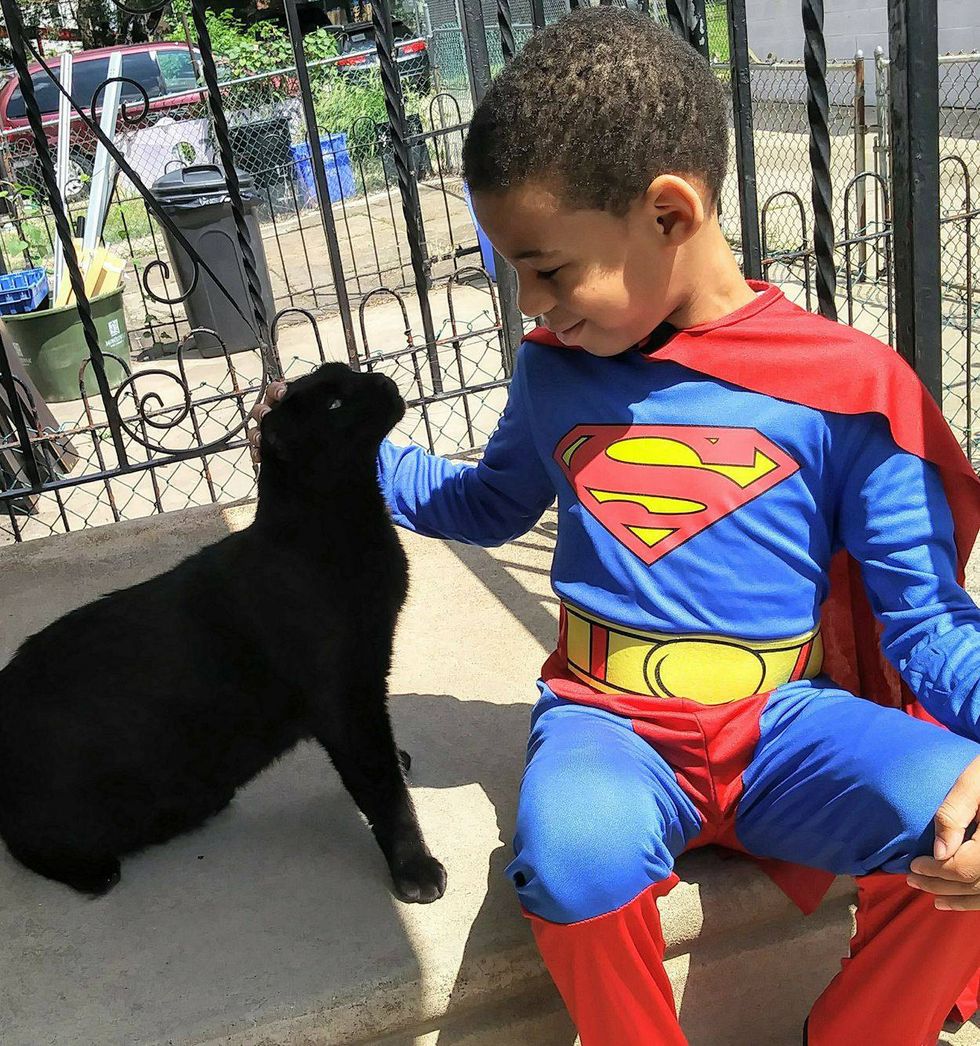 Supplied by Kolony Kats
"He was completely feral, and would not come close to us at all until Shon came with us one day to feed the Kats."
Bug walked right up to Shon, rubbing against his legs and letting him pet him. It was an instant bond!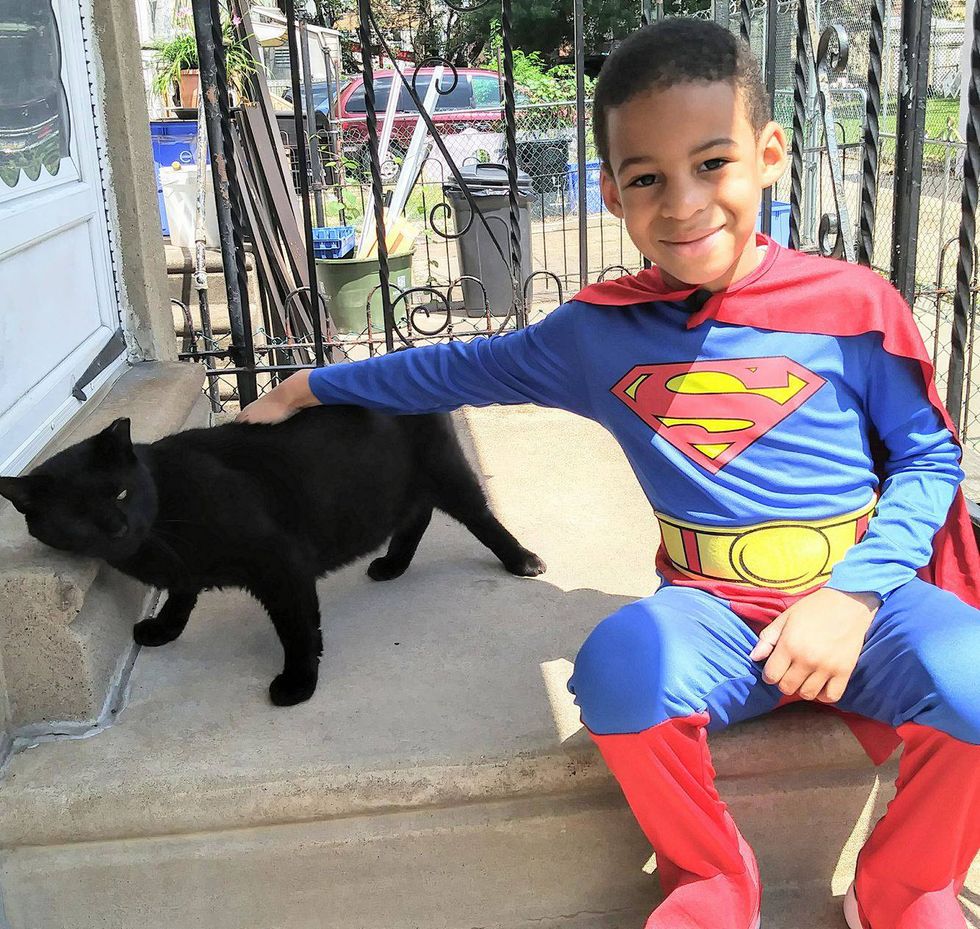 Supplied by Kolony Kats
Since that day, Bug's temperament changed. He went from a scaredy feral who didn't want to be near any humans to a friendly feline who enjoys back scratches.

"We had him neutered, and he is the king of the kolony."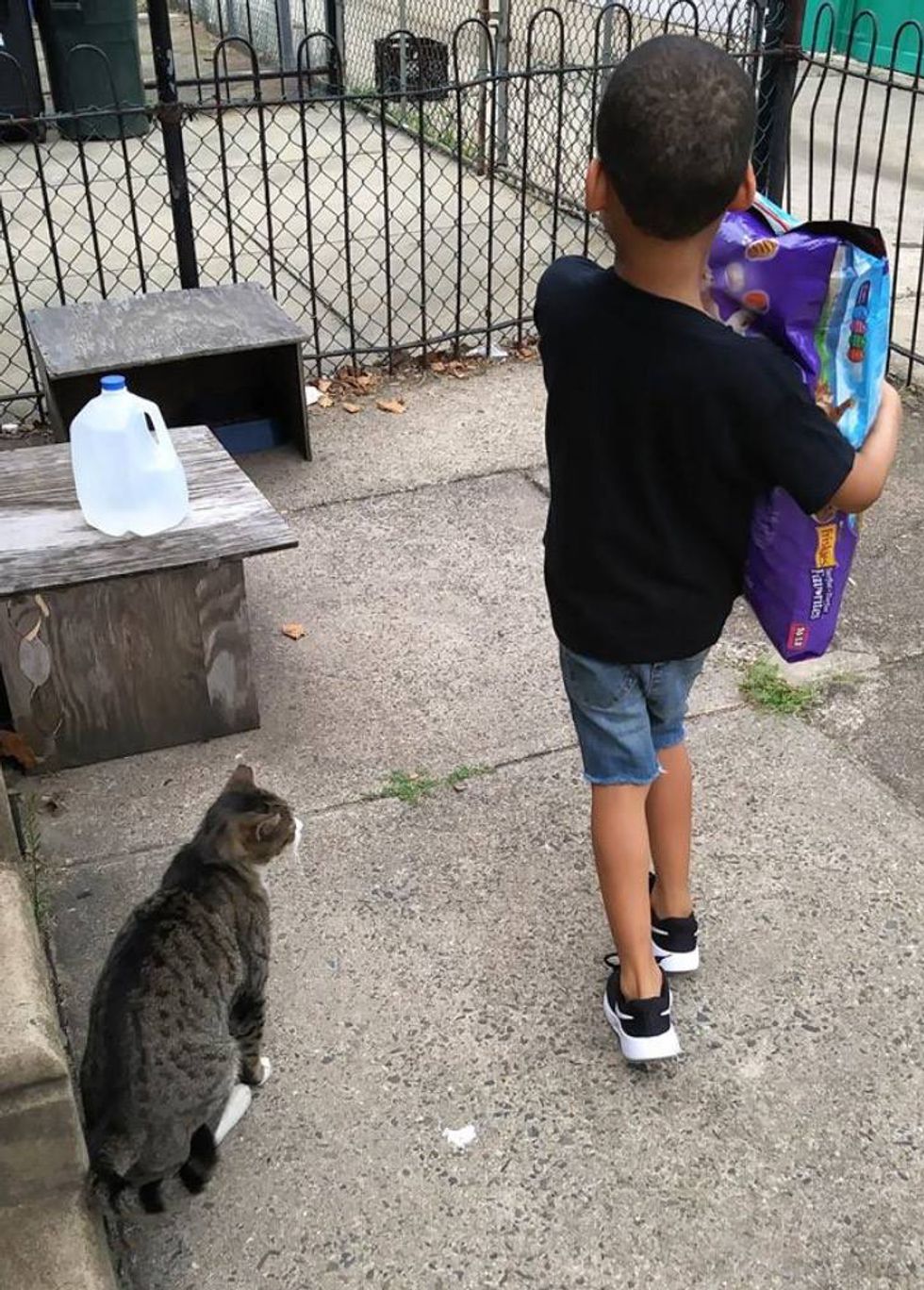 Supplied by Kolony Kats
Though just five years old, Shon has the feeding routine down to a t.
"He knows where the food goes, where the water goes, who gets what, and he never forgets to hand out treats and chin scratches," Kris told Love Meow.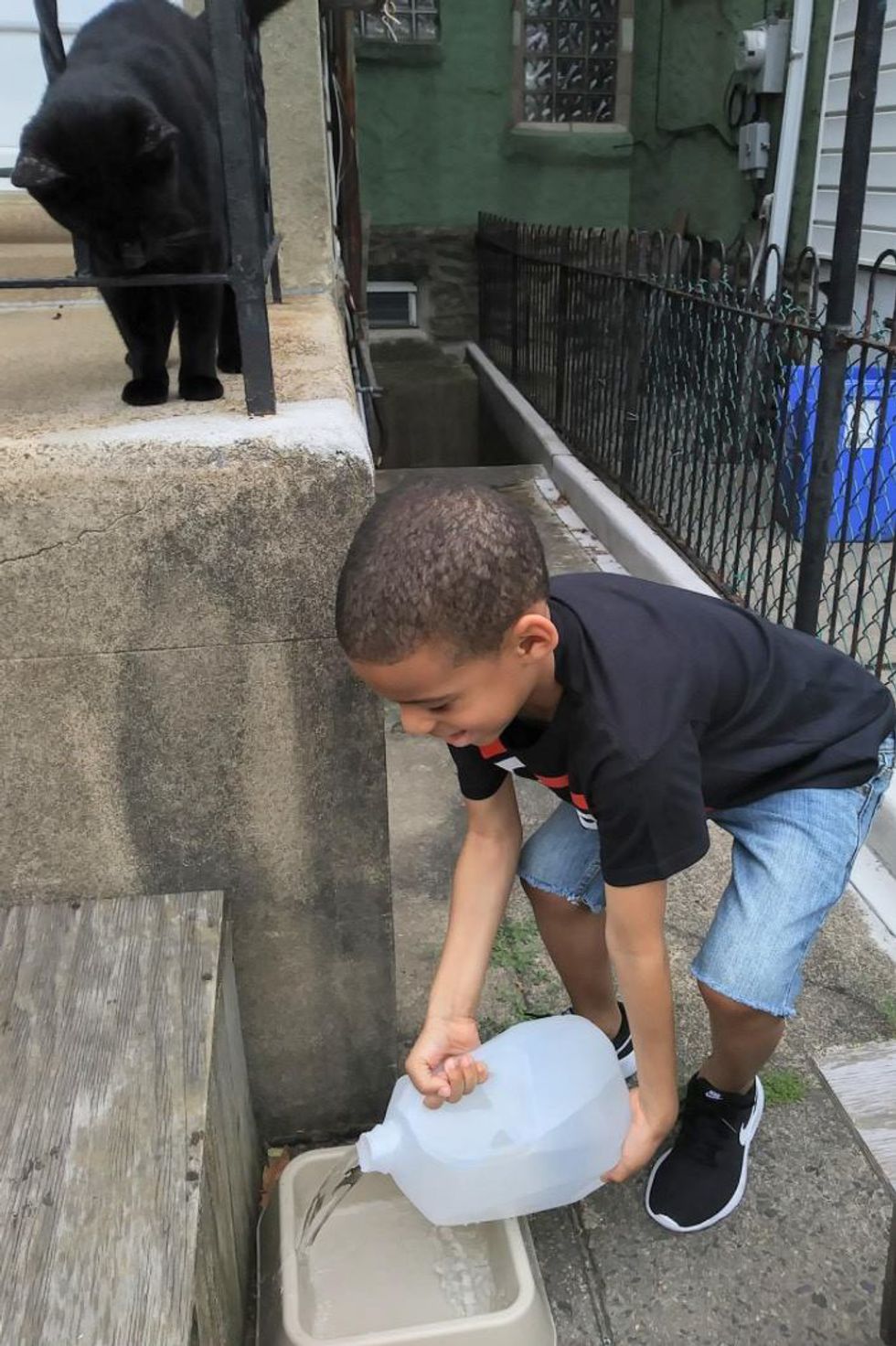 Supplied by Kolony Kats
Sometimes he will dress up in his favorite superhero outfit because "it makes him feel like a superhero to the Kats!"
"We call him Catman (like Batman)!"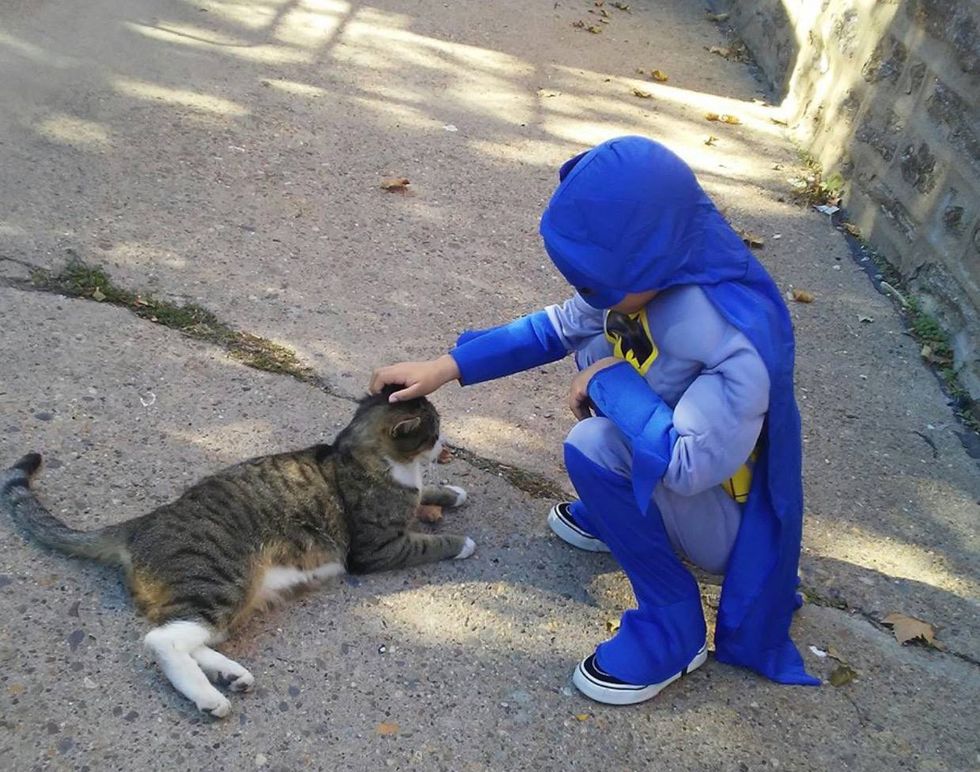 Supplied by Kolony Kats
Shon doesn't want to miss a single day helping his kitty friends. When he can't go because of bad weather he cries.
The love he has for the colony cats is so great. Perhaps, that's what the kitties felt when they first met him.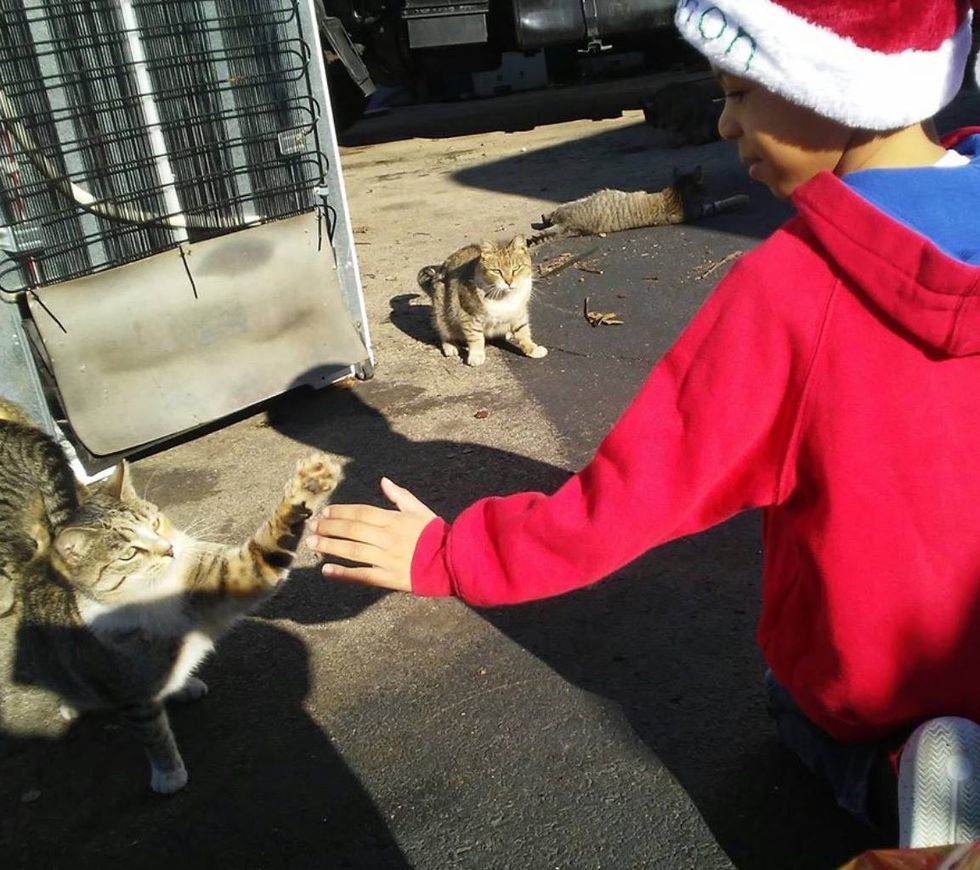 Supplied by Kolony Kats
Shon wants to be their superhero and their guardian.
He's been doing that every day since he was just three years old. To him, those cats mean family.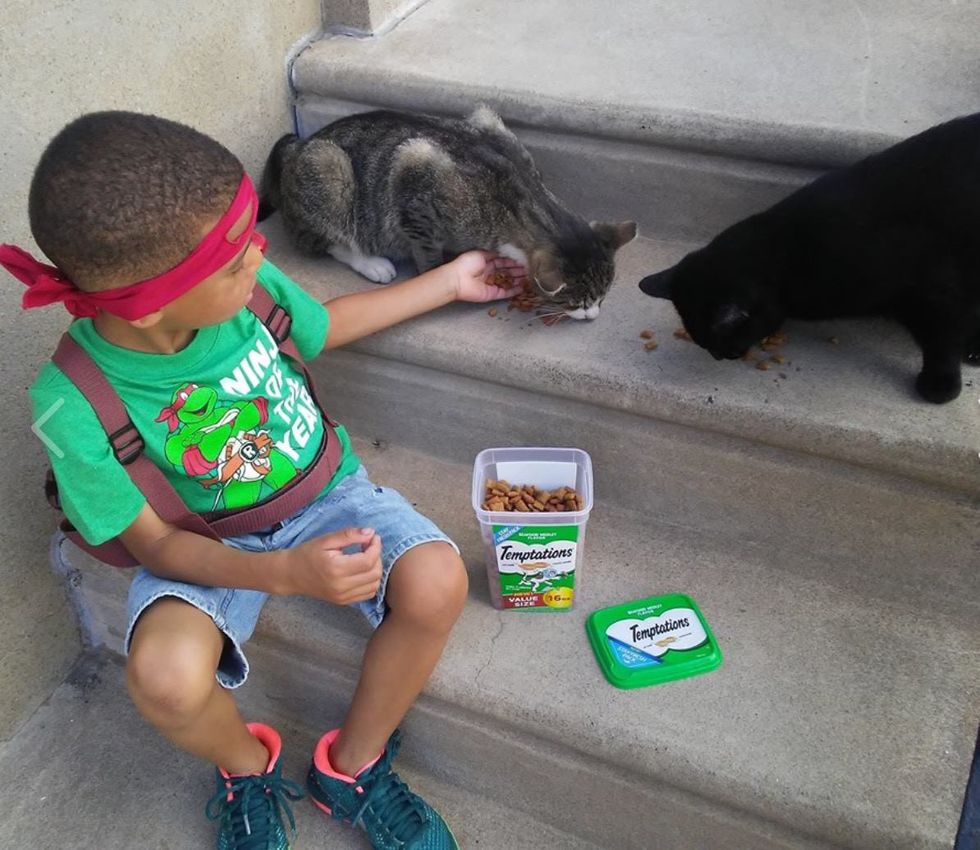 Supplied by Kolony Kats
When he is out at the colonies, he tries to protect and look after the kitties the best he can.
Once he's home, he has several feline protectors of his own. :)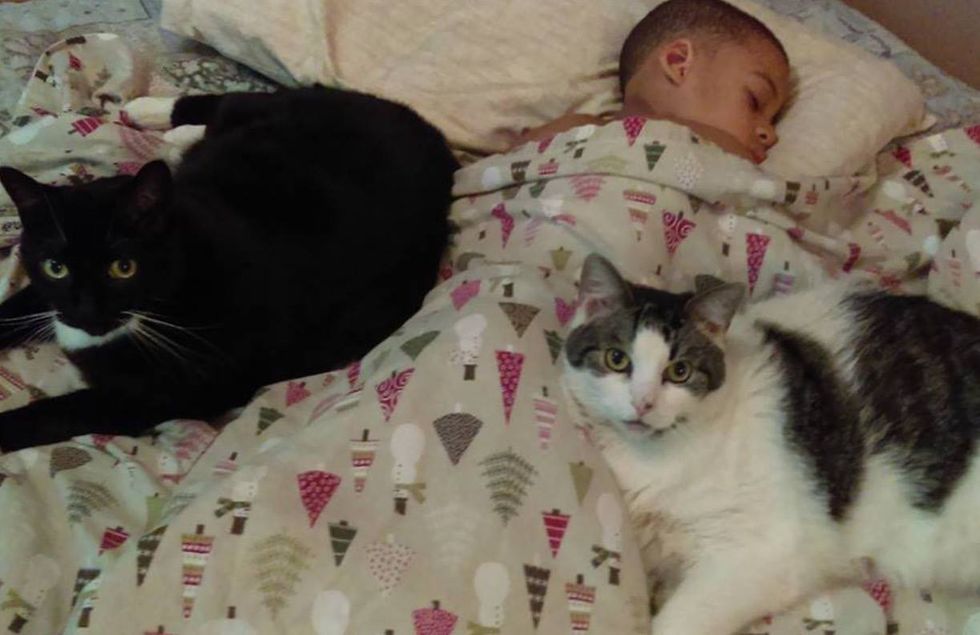 Supplied by Kolony Kats
Share this story with your friends. If you would like to support their rescue efforts, click here to see how you can help. Follow Kolony Kats on Instagram and Facebook.
Related story: Scrap Metal Worker Feeds Neighborhood Cats, Hasn't Missed a Day in 22 Years