For 22 years, a man (now 76 years old) has been feeding hundreds of feral cats in Hartford, Connecticut. He's a scrap metal worker who uses his income to pay for the food to feed nearly 70 neighborhood cats.
Willie Ortiz feeds and cares for his feline friends despite the weather, and has never missed a day.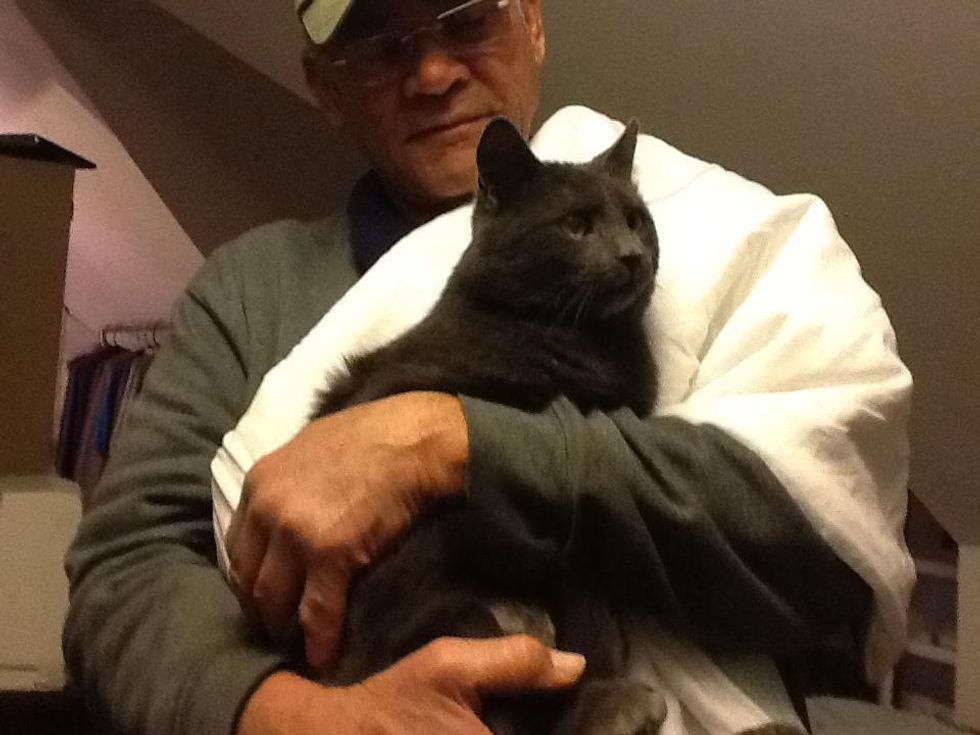 CT Feral Cat
Every night at around 7PM Willie drives in his minivan packed with cat food to a few cat colonies. As soon as he gets out of the car and lifts his voice, he's greeted by many kitties, who are eagerly waiting for his return.

Willie, a veteran and a husband of 52 years, loves all animals but he recognizes the problem with the feral and stray cat population in Hartford.
"He's on the search everyday for discarded scrap metal," Kathleen Schlentz said via gofundme. He drives around collecting scraps to sell and uses the money he earned to buy food for the cats.
"If there is anything that he can sell for a higher dollar, he sells it on Craig'slist. Whatever it takes to continue his mission."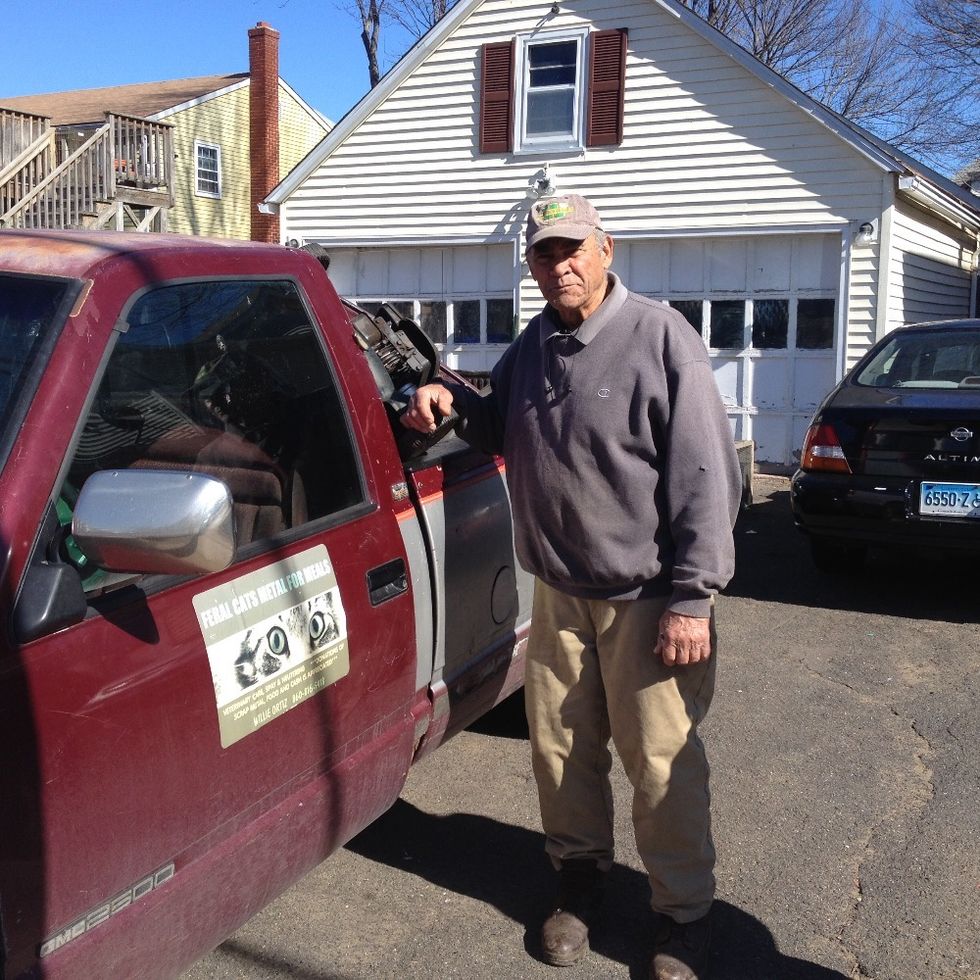 Kathleen Schlentz
Willie, a Puerto Rico native, started feeding cats in 1995 after he saw a stray begging for food from a customer. It broke his heart to see the helplessness in the cat. "People were pushing it away, and I could see it needed help," Willie told courant. "I know these cats can't understand my accent, but I need to do something."
From that day on he decided he would help cats that lived on the streets, so they would not go hungry any more.

Scrap-metal collector keeps Hartford cats fed https://t.co/zIYLO9l0De https://t.co/3lRPgGsgEI

— Hartford Courant (@Hartford Courant) 1454810344.0
"Presently he feeds 16 colonies of stray and feral cats, a total of 68 cats, every night, 365 days a year and has never missed a night in 22 years," Kathleen said.

The cats that he cares for are very healthy and well fed. "He makes sure they get what they need to have as good a life as possible."
Not only does Willie feed the cats every evening, he cares for the injured or sick cats and bring them in to get the medical care they need.
New cats wonder in or get dropped off by people who no longer want to care for them. The new comers get spayed and neutered as soon as Willie can trap them.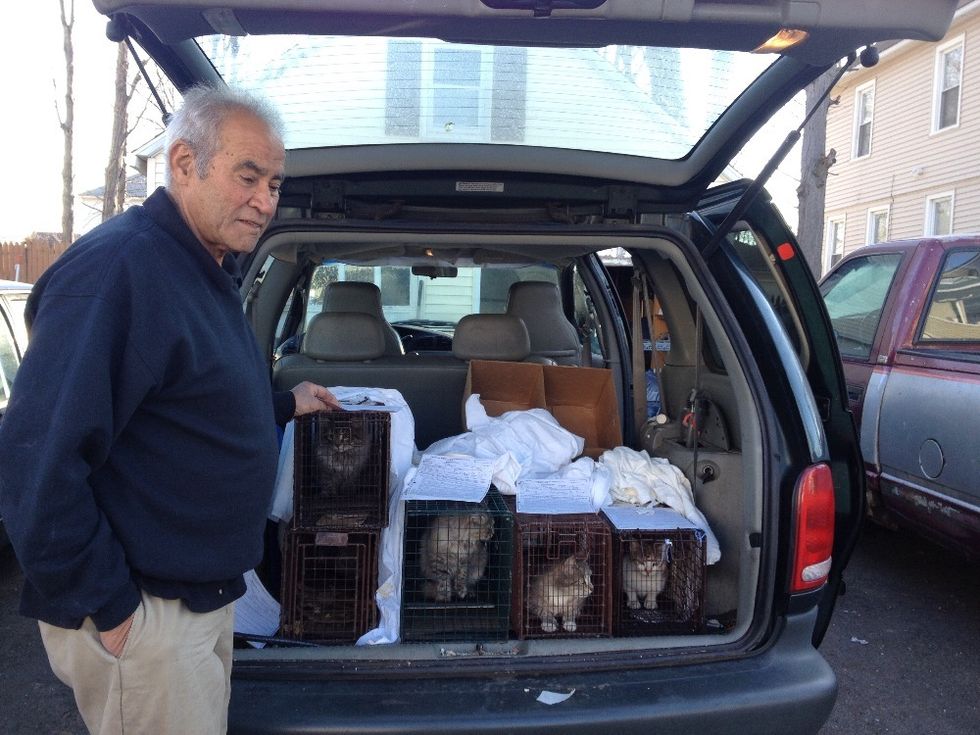 Kathleen Schlentz
"This is the most important thing to Willie. Slowing down the feral and stray cat population as soon as possible is the only real solution."
Willie rescued this beautiful ginger cat 23 years ago. "He's slowing down but he can still jump into Willie's truck and get some love and cuddling from his daddy."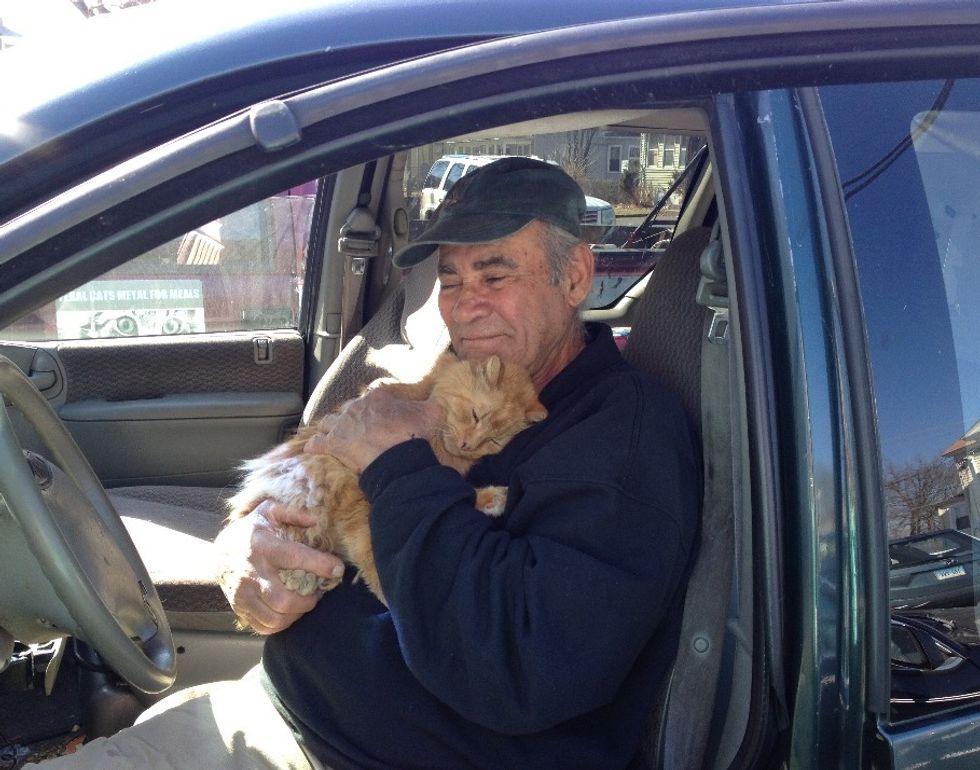 Kathleen Schlentz
At his home in East Hartford, his house is filled with scrap metal that he has collected and stacks and stacks of cat food he ordered in large quantities.
"People ask me why I feed them every day, or tell me I feed them too much," Ortiz said. "You eat every day, no? You get three meals; they eat once every 24 hours."
Every morning Willie sets off on a trip to haul scrap metal in his pickup to sell, and every evening he makes his way to the cat colonies with his car filled with cat food.
This is his life and it makes him truly happy.
Share this story with your friends. If you would like to support his mission, click here to see how you can help.
Related story: 87-year-old Veteran Evicted and Prosecuted for Feeding Cats After 17 Years, Community Bands Together to Help