Corduroy the cat from Oregon has been named the world's oldest living cat at the ripe old age of 26. That's 120 in cat years. He watched his human grow up and they still have each other today.
[Scroll down for video]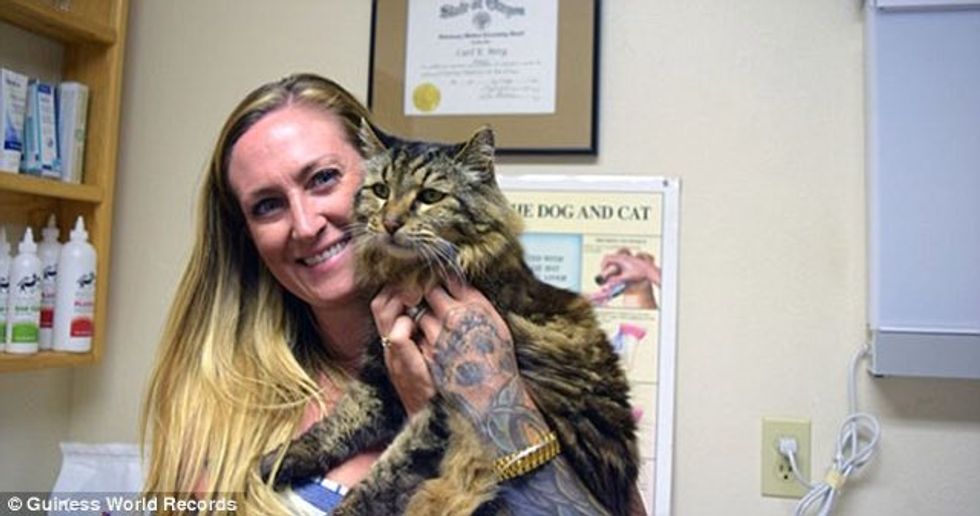 This beautiful long-haired tabby came to Ashley Reed Okura when she was 7 years old. "It's truly amazing to have picked Corduroy out from a litter when I was almost 7 years old and still have him in my life today." (Daily Mail)
Tiffany Two, 27,  was the previous record holder.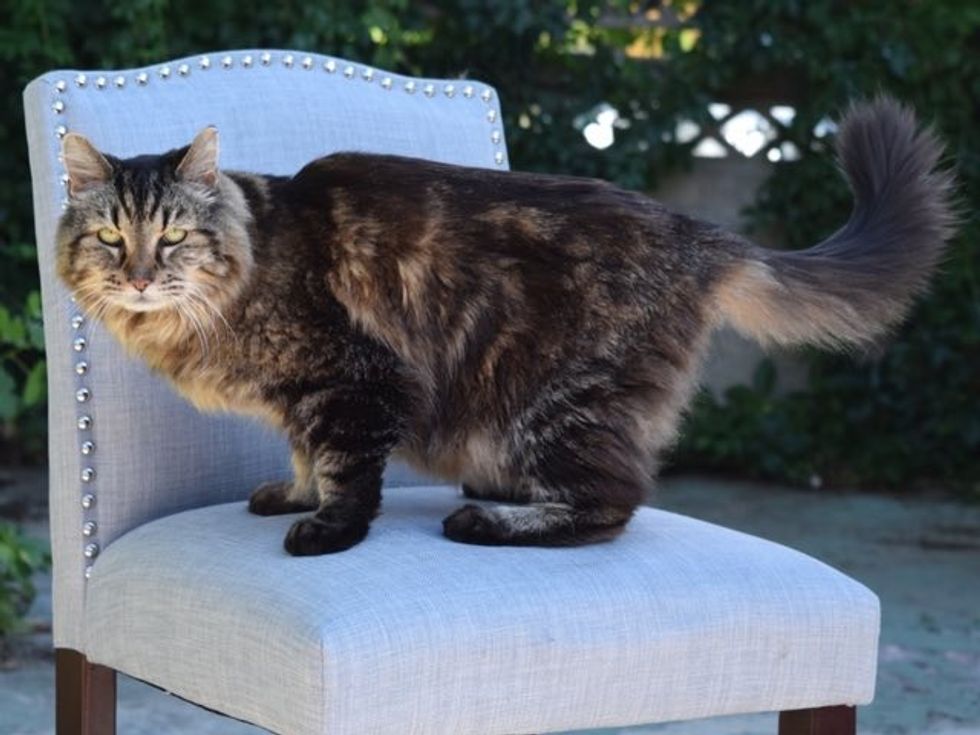 "The secret has been allowing him to be a cat - hunting and getting plenty of love," Okura said.
"Growing up on 160 acres in Oregon, I allowed Corduroy to roam the ranch freely, so he always gets lots of exercise."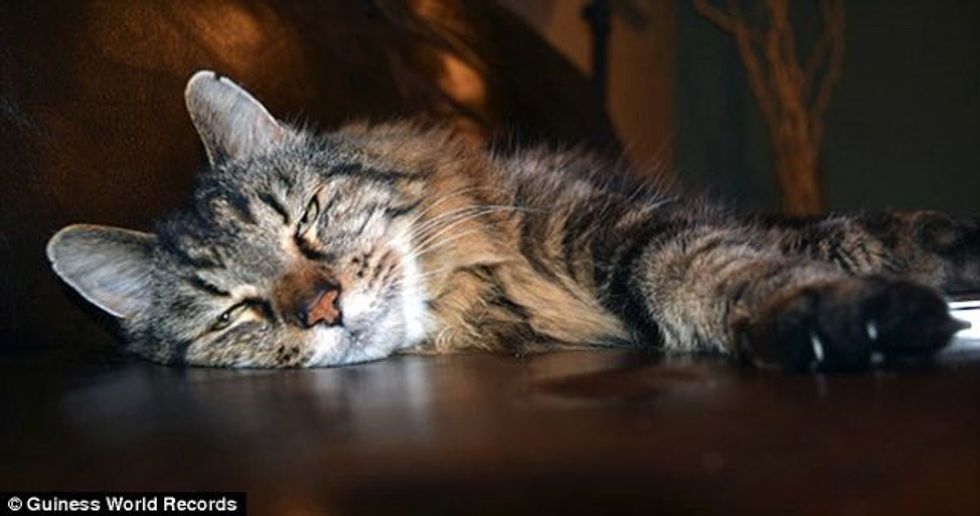 One of Corduroy's brothers was reported to live to the age of 19.
The oldest cat ever lived was Creme Puff who lived for more than 38 years and passed away on August 6, 2005.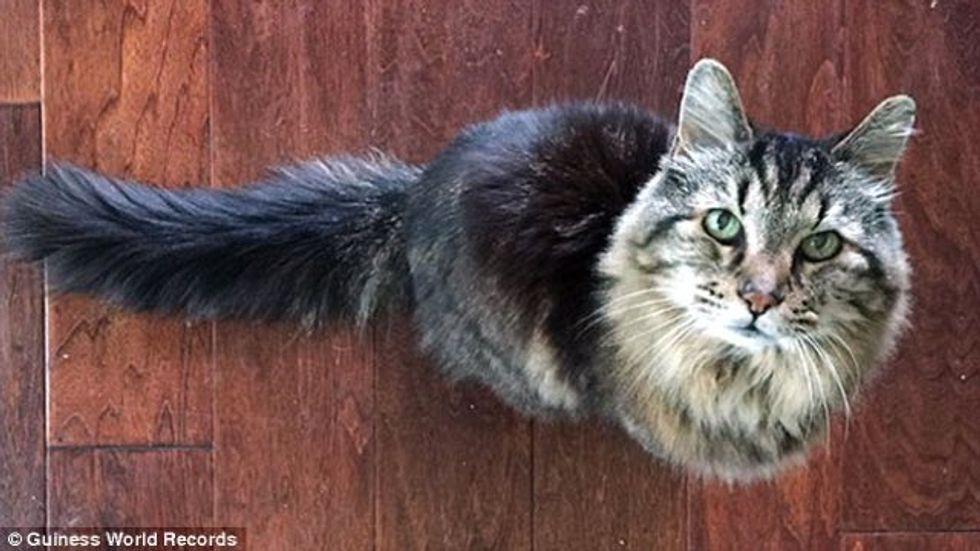 Watch video: Meet Corduroy the oldest cat in the world!
Watch more footage of Corduroy:
Share this amazing story!