Meet Corky the Cradle Cat, from an abandoned deformed kitten to an inspiration of courage, love and determination. Here is his story:
March 20th, 2012 CATS Cradle Shelter rescued a beautiful 7 month old kitten from the Moorhead Pound. "We were told by the staff at the pound that he was found dragging himself down a sidewalk on Main Avenue in Moorhead. The moment that we saw him we knew that there was something familiar about him."
"Just one month prior to this they had received a phone call from a young woman who claimed to have rescued a 6 month old kitten that matches Corkys description exactly from a neglectful situation, this kitten had 'backwards and crisscrossed legs' to quote her. We agreed to meet the woman at 10AM the next morning to take this kitten in... Well, she never showed up, we repeatedly called her to find out if there was a problem, but she never answered and never returned any of our messages. After days of frustration at not being able to contact this woman, we had to let it go, and hope that this woman would do the right thing by this kitten and provide for him. Fast forward to March 20th, 2012 and the day we got the call from the pound. The only thing that needs to be said here is once we saw him, we instinctively KNEW that this was our guy from the phone call a month earlier."
Though they never got an answer to how Corky ended up in the pound, it was a relief that they finally had him. "Corky would have been euthanized if left in the pound."
Corky has been a little trooper. Even though he has gone through surgery, an amputation of his troublesome leg and treatment after treatment, he never gives up hope.
"Corky was hospitalized from April 5th until April 30th, the majority of that time was spent on various types of therapy to try and save that left leg. I am happy to report that Corky has been released from the hospital, is now living in with a CATS Cradle Shelter Director and her family and seems to be doing just fine, in fact his spirits are better now than they were before. He seems happy, playful, and alert,and enjoys playing with his 3 canine siblings and 3 feline siblings. While he has a long road ahead of him to build muscle in his lower body and strength in his remaining rear leg, he is beginning to use his leg more and more every day and we feel that Corky will have a wonderful quality of life full of love with limitless opportunities to help unite the world in the plight of rescue. We are now TEAM CORKY!"
Corky the cat born with twisted legs rescued from the pound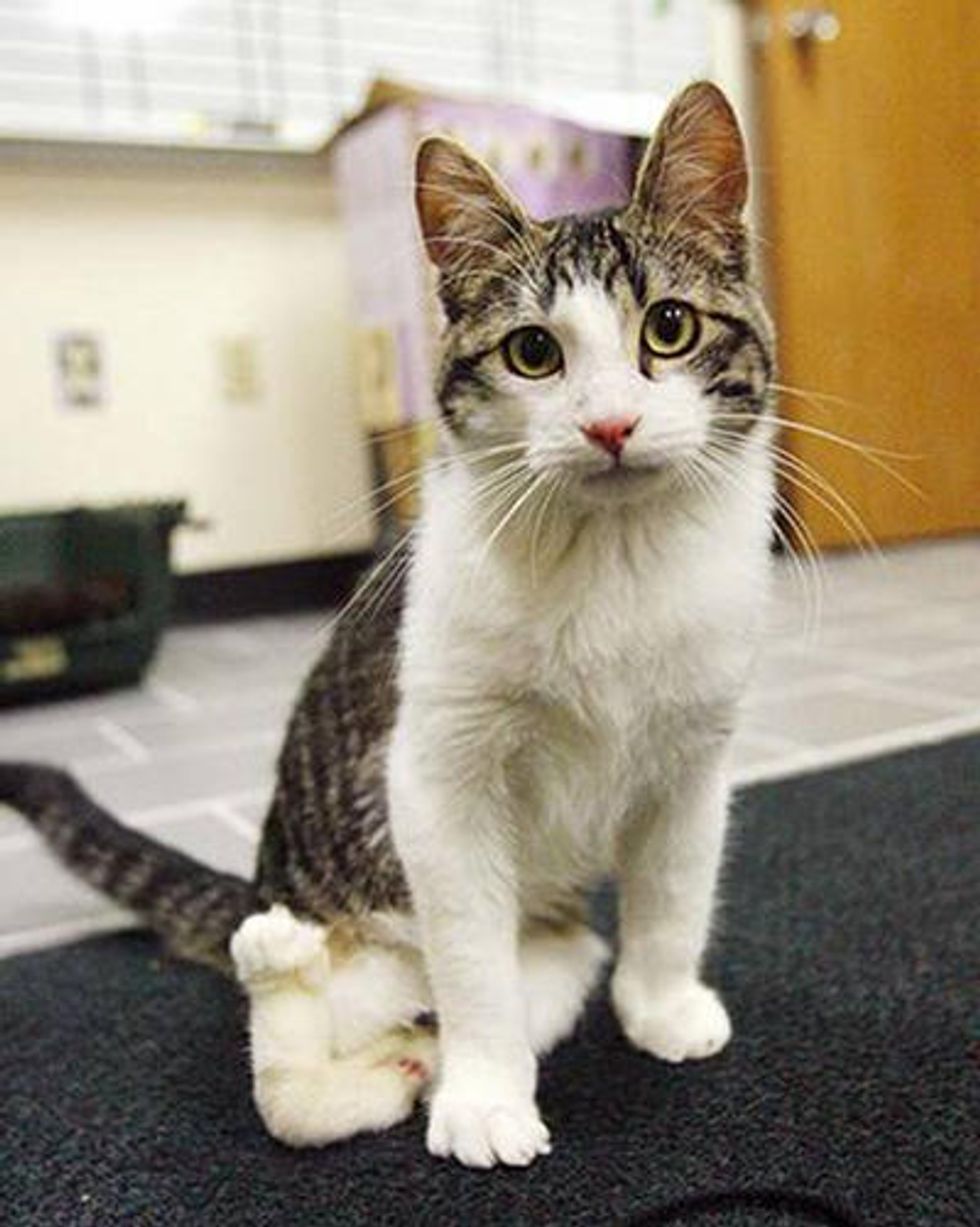 He is a trooper.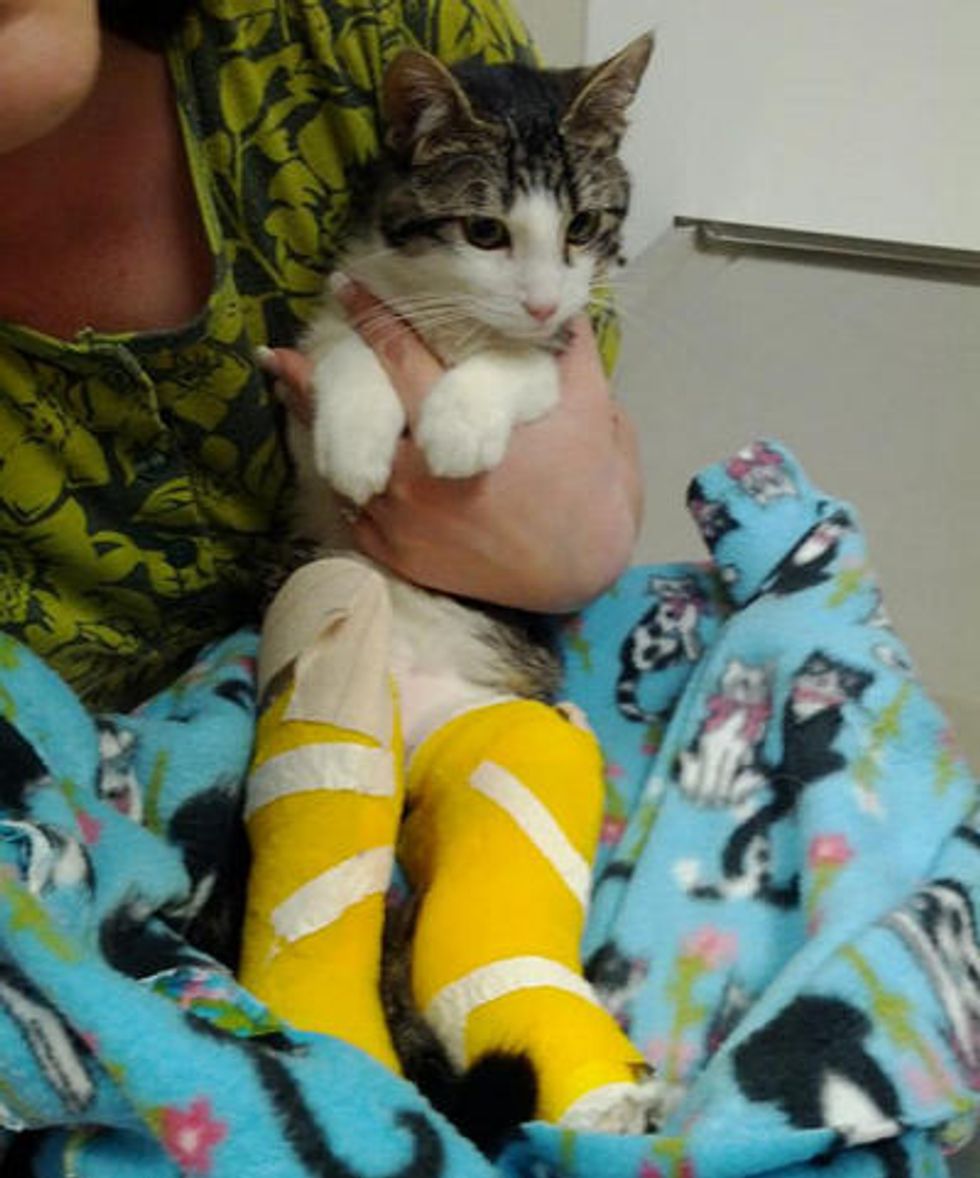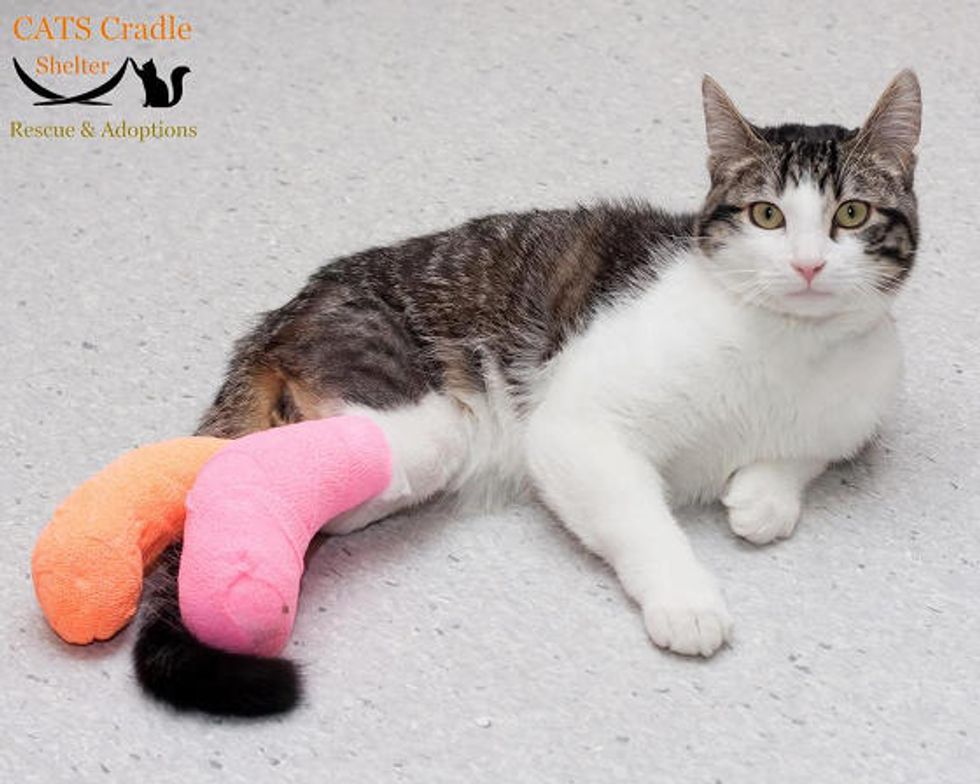 Learning to stand up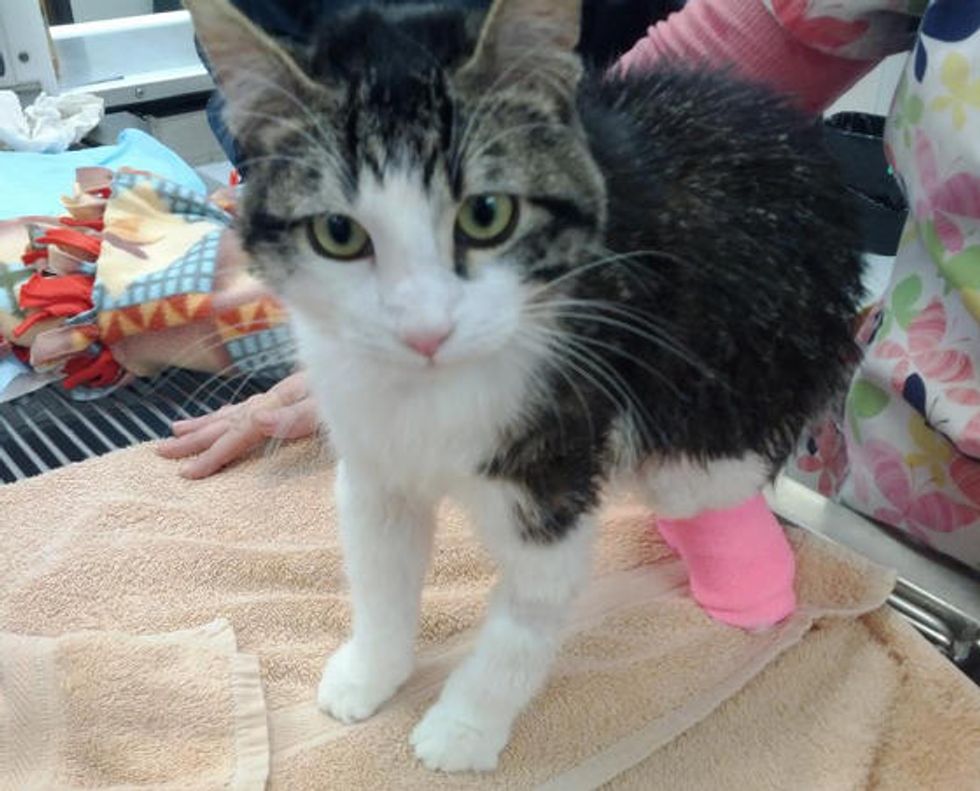 Before and after the surgery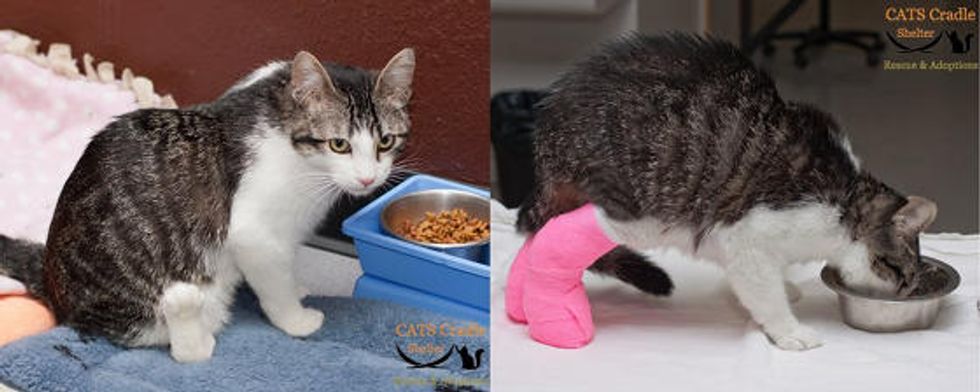 Corky today, happy and healthy. He's an inspiration of courage, love and determination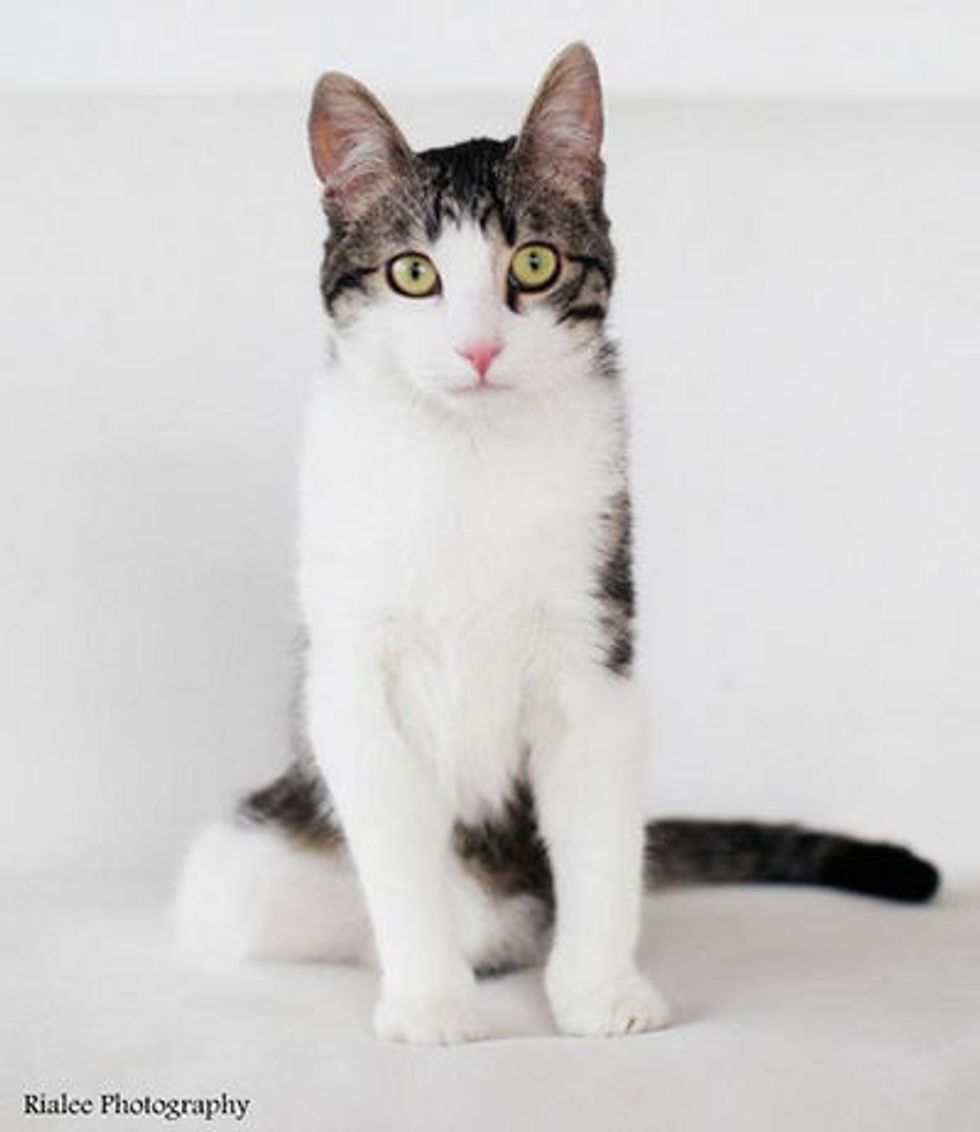 Photos by CATS Cradle Shelter. Follow Corky's updates on Facebook.