Three deputies from Hendry County Sheriff's Office in LaBelle, Florida rescued a tiny kitten that fell into the Caloosahatchee river. They worked together as a team to get the little feline out to safety.
"Yesterday while walking about town after as I was going under the LaBelle bridge, I heard a cat meow from what sounded like the center of the river. I ran over to see if I could see it and it swam around the pylons used to guide boats to the center of the bridge. It was a kitten and seemed to be very confused, it keep swimming in circles out in the deeper water, finally after calling it, it came over to the bank but couldn't get out. As luck would have some of Hendry County's finest were at a substation nearby and were more than happy to help," said Dale Conyers.
In order to save the little guy, Deputies D.J. Lansaw and David White held onto Deputy Daniel Cruz on a rope as he slowly leaned over the bank of the Caloosahatchee. The kitten was soaked, so they had the little guy wrapped up in a warm towel and taken to get help.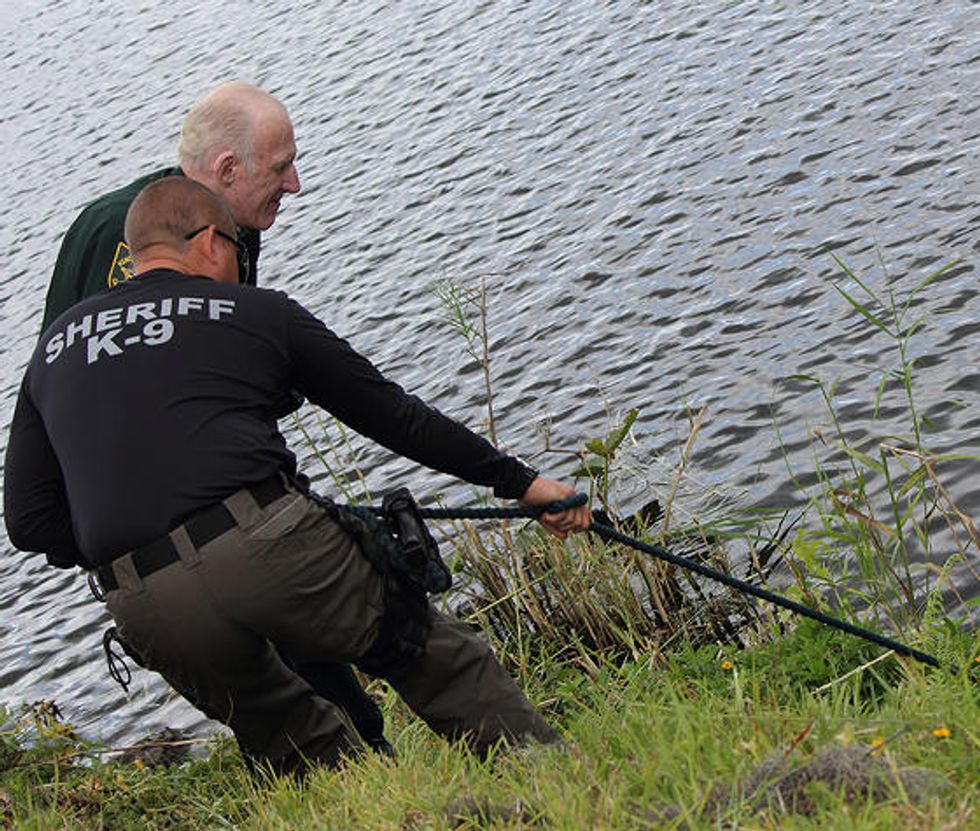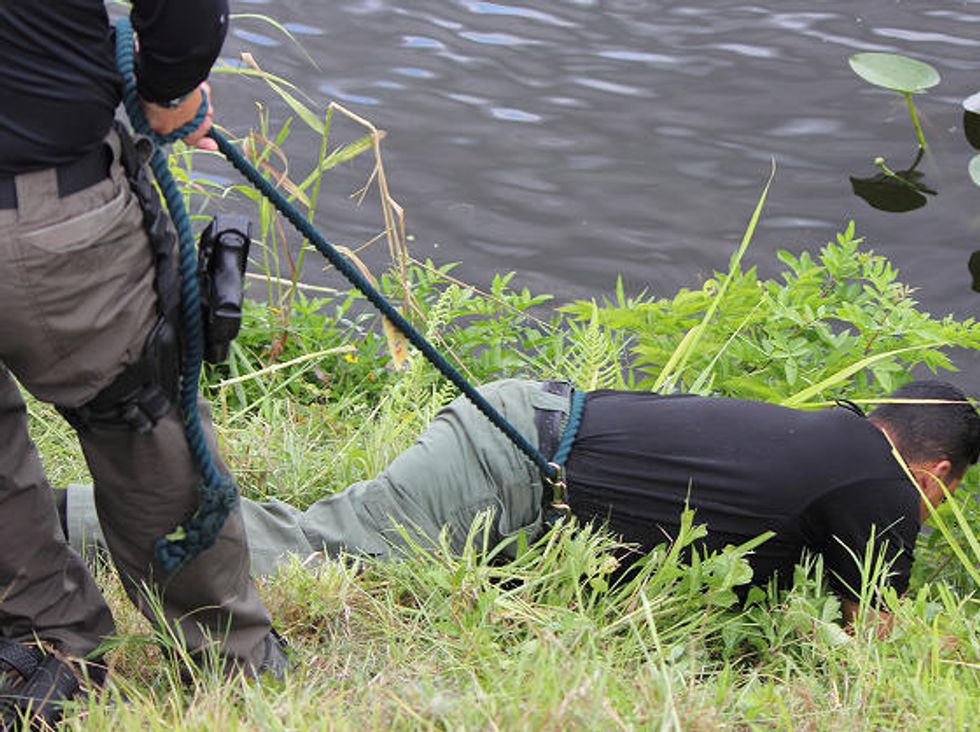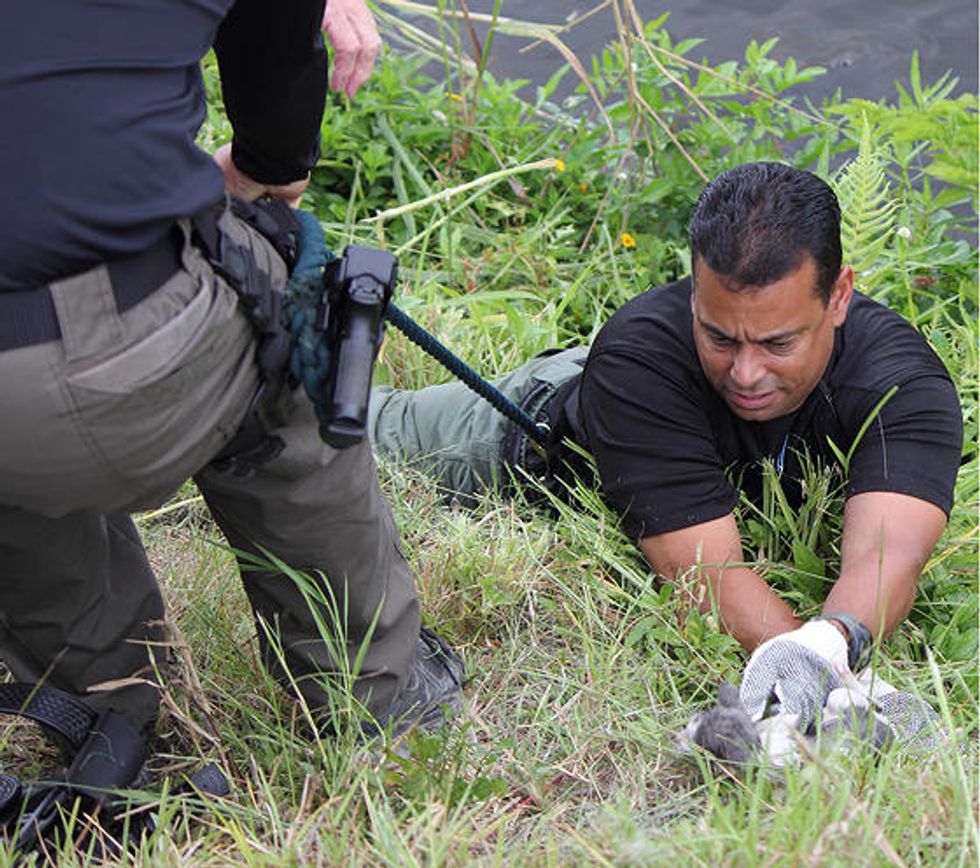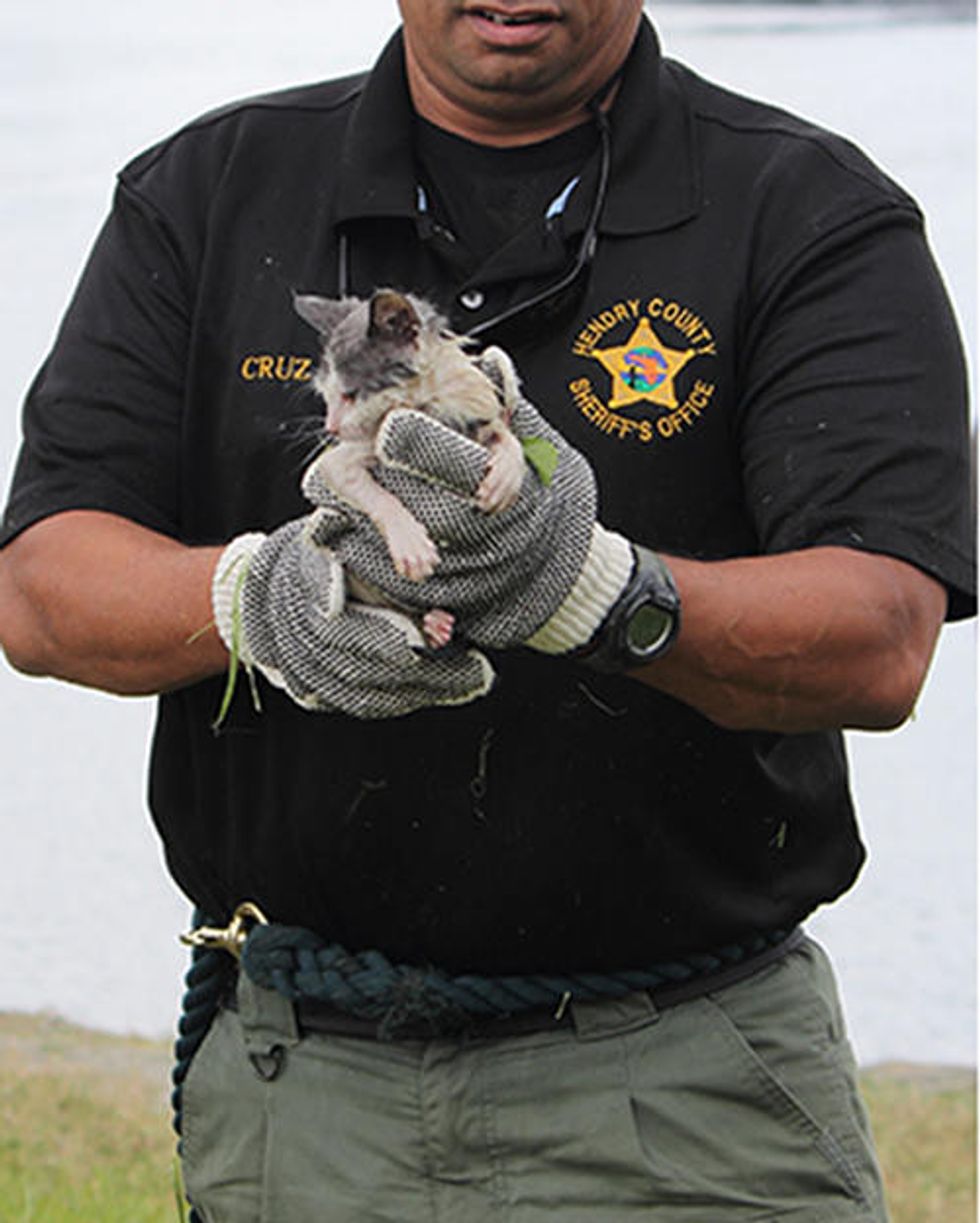 Photos by Dale Conyers. Also seen on Florida Newszap.