Little Eddie knows exactly how to steal people's hearts. He is one of the four wee kittens from the Itty Bitty Kitty Committee.
Who is hiding behind those paws?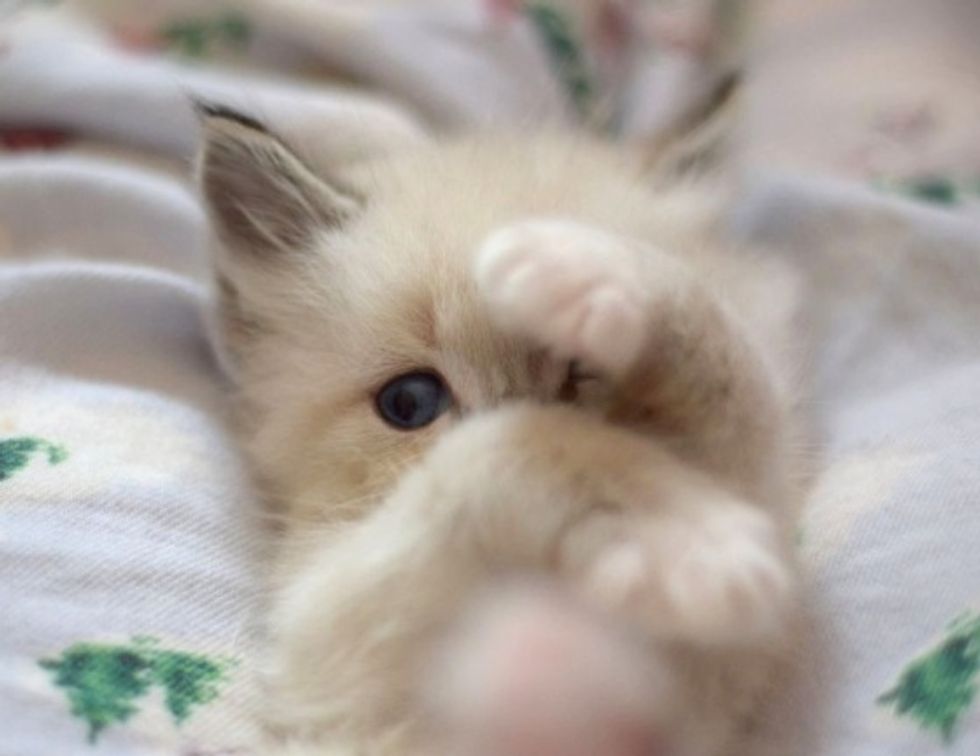 Peekaboo! It's Eddie!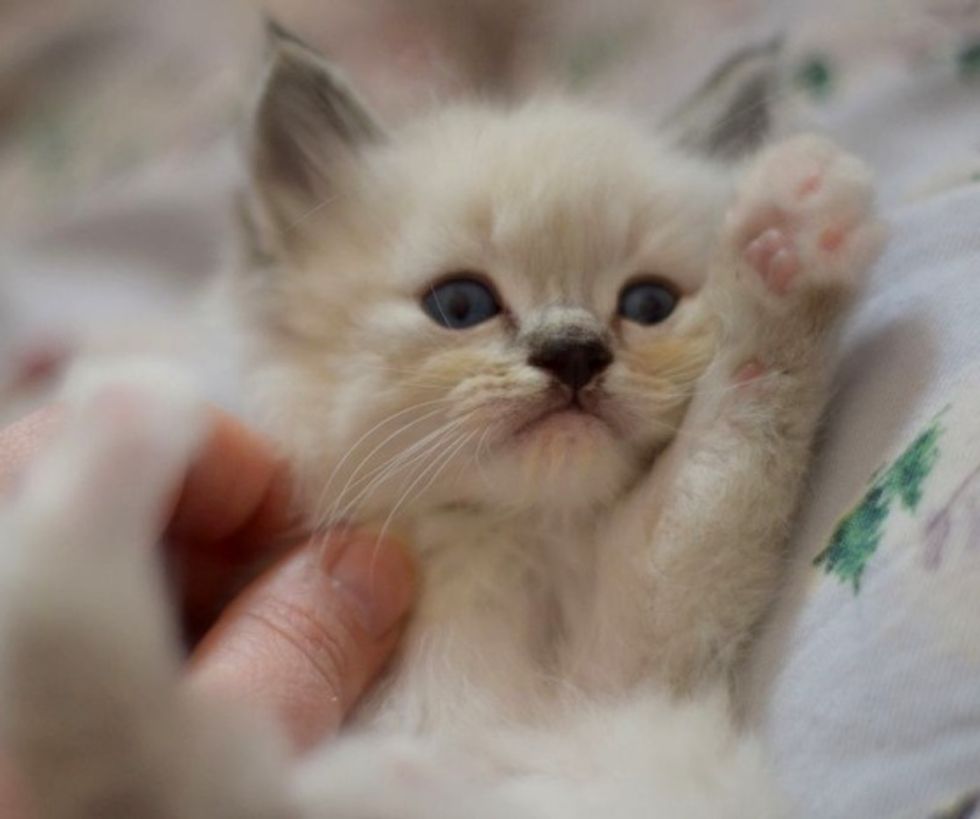 "Four wee ones had just come in, and they were in need of a foster family. These four eensy-weensy, floofy babies, weighing 12 - 14 ounces each, were VERY cute," said Laurie C, the foster mom.
Eddie seems to know how to raise the bar of cuteness every time they think they can't see anything cuter.
Photos courtesy of ©Laurie C. More cuteness of Eddie and his litter at the Itty Bitty Kitty Committee (Tacoma, WA).