It was freezing cold in Montreal and a feral cat mama and her kitty had taken refuge in a family's solarium.
"My dad found an ingenious way to keep them cozy," reddit user trollivier said.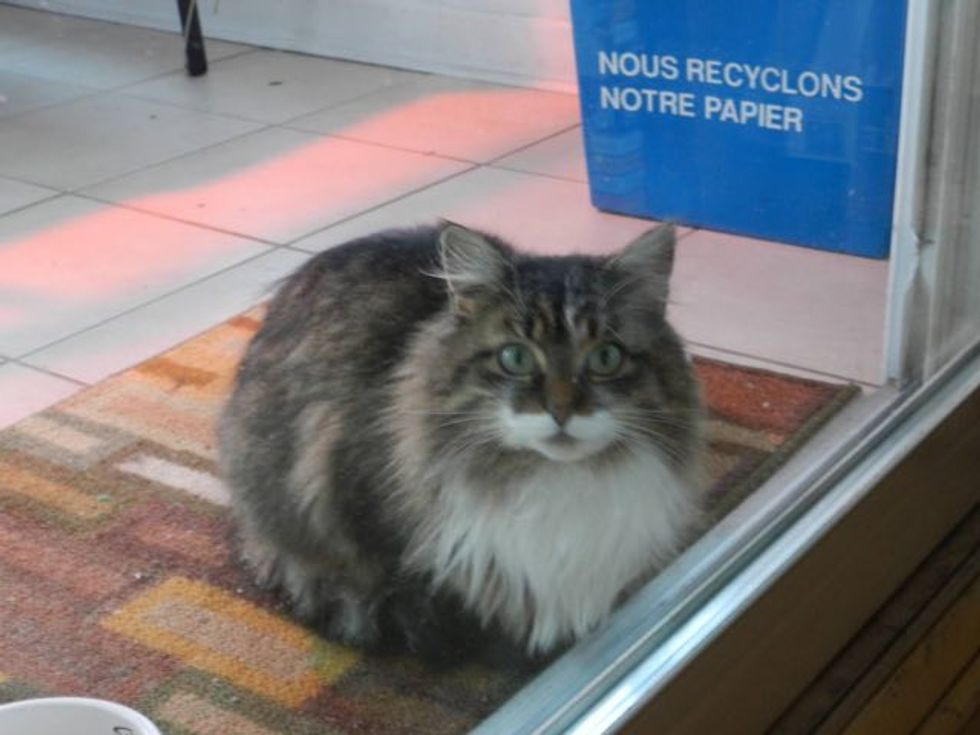 Photo: trollivier
The mother and daughter cats started showing up one summer and had been hanging out in the family's yard and behind the shed. The family fed them whenever they came by.
"My parents did all the job, my dad is retired and I think he's having fun taking care of them. I don't live when them anymore. Glad to see the cats every time I go there."
It was freezing cold with windchill in Montreal and this mom cat and her kitty really needed a warm shelter, so they went into their solarium to nestle in.
"They wouldn't let anyone near them, they flee outside when we try. We keep the door open so they can leave when they want."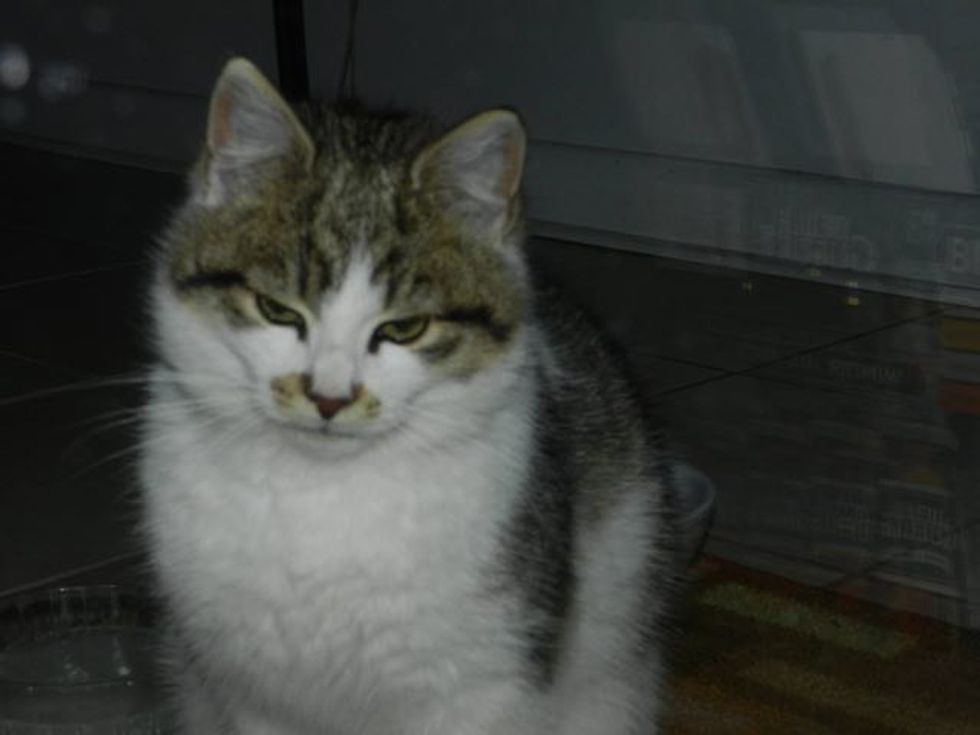 Photo: trollivier
The family made sure the kitties had plenty of food and water.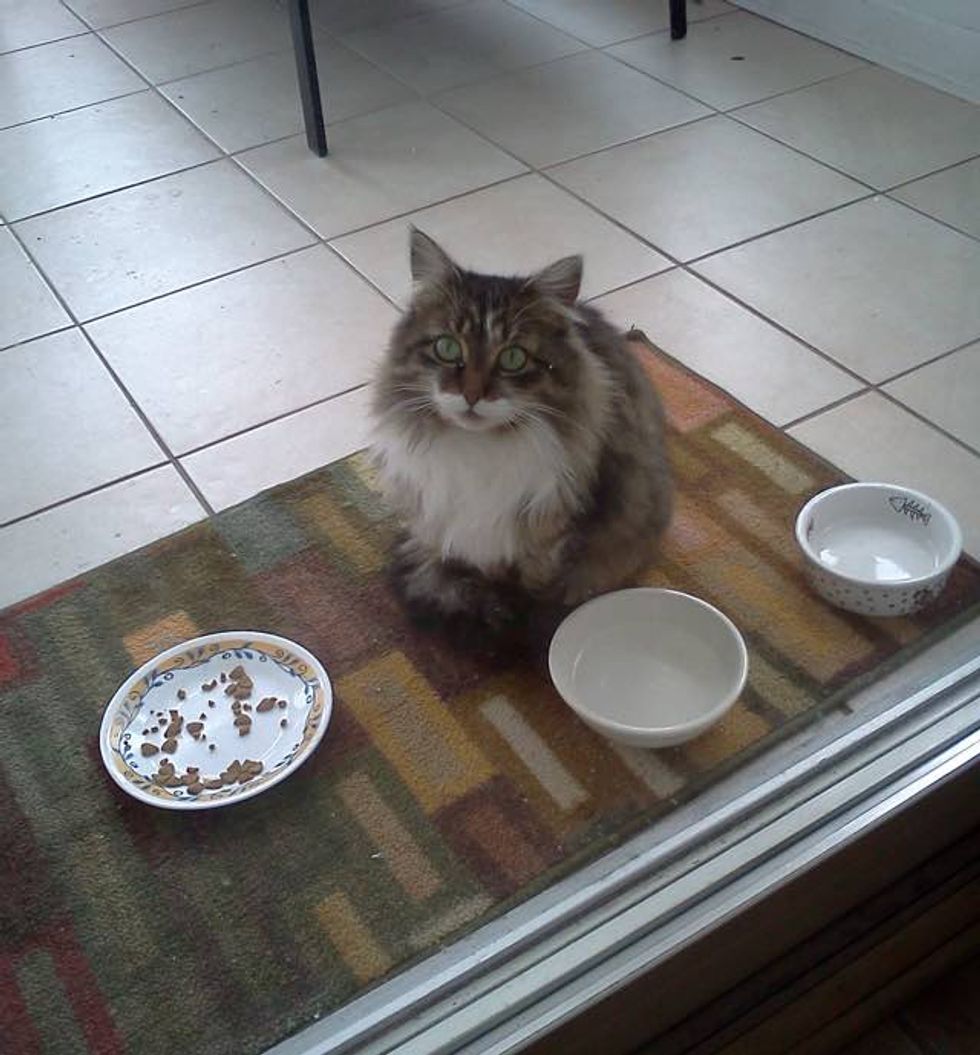 Photo: trollivier
"As long as we are behind the patio door, they trust us."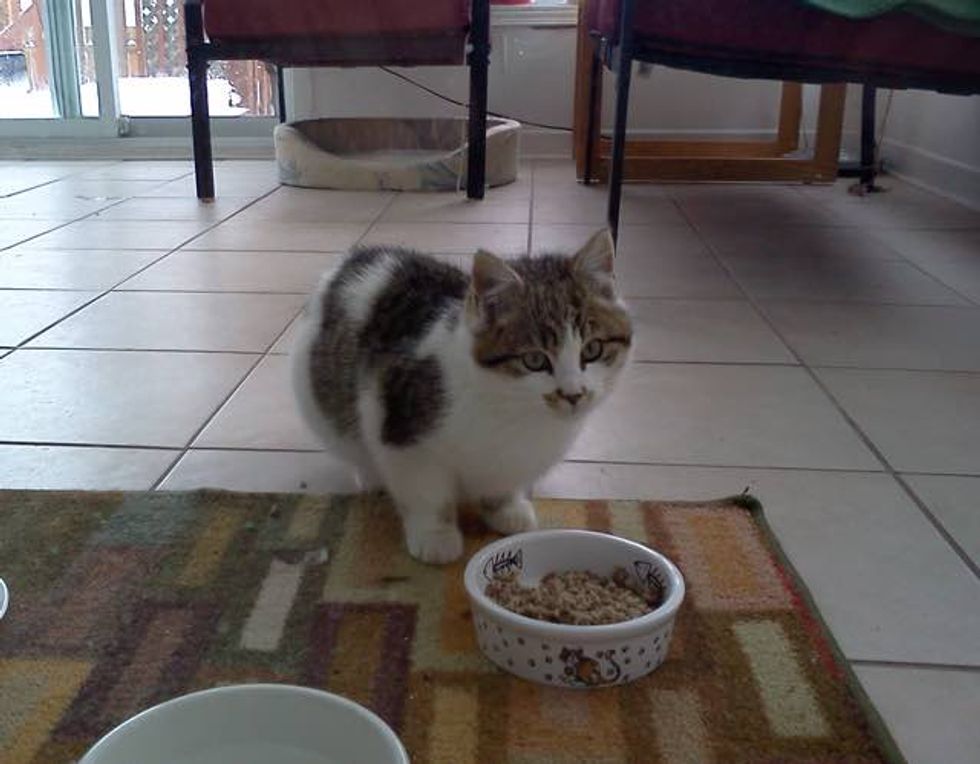 Photo: trollivier
"We don't heat the solarium so it's quite cold, but at least they don't have to deal with the wind."
Then the father came up with a brilliant idea.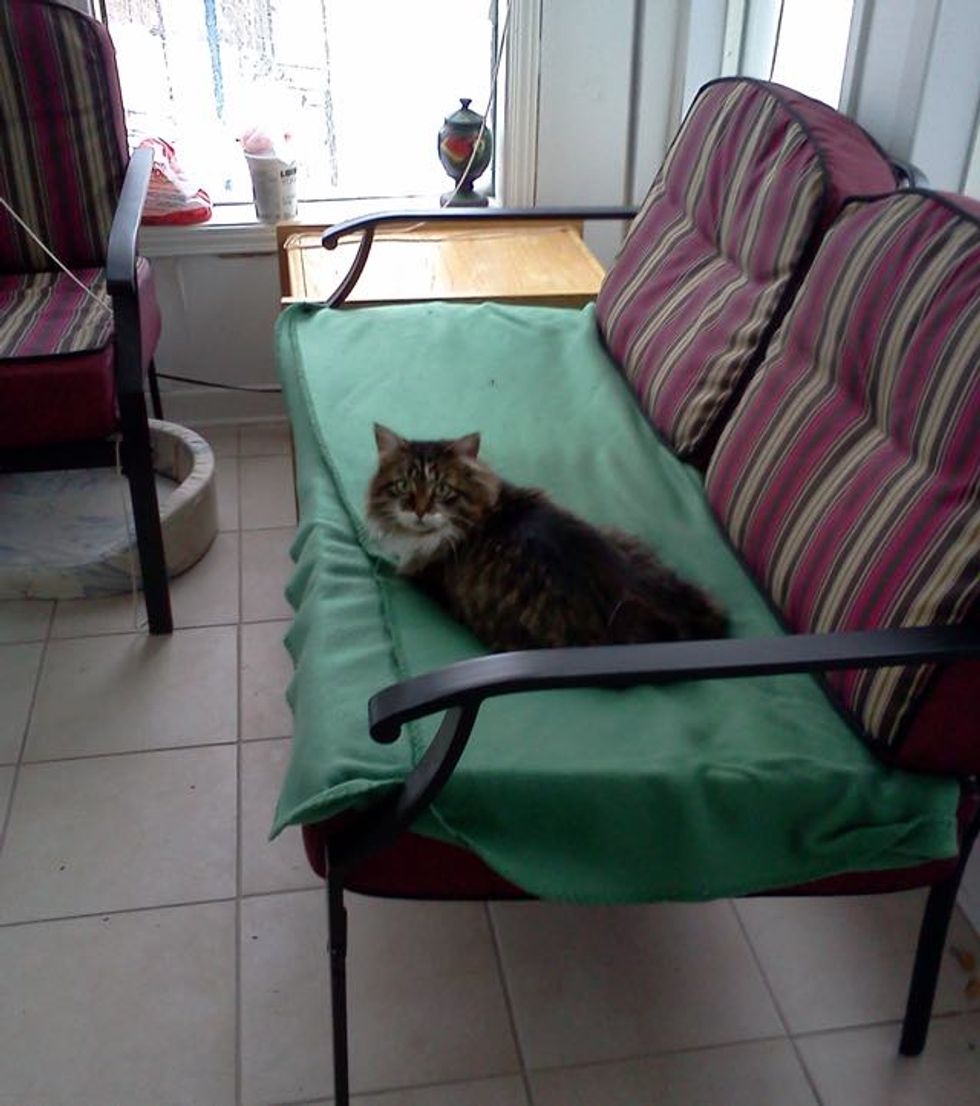 Photo: trollivier
"My dad installed this kind of heating lamp, like the ones outside bars for people who are smoking or waiting in line."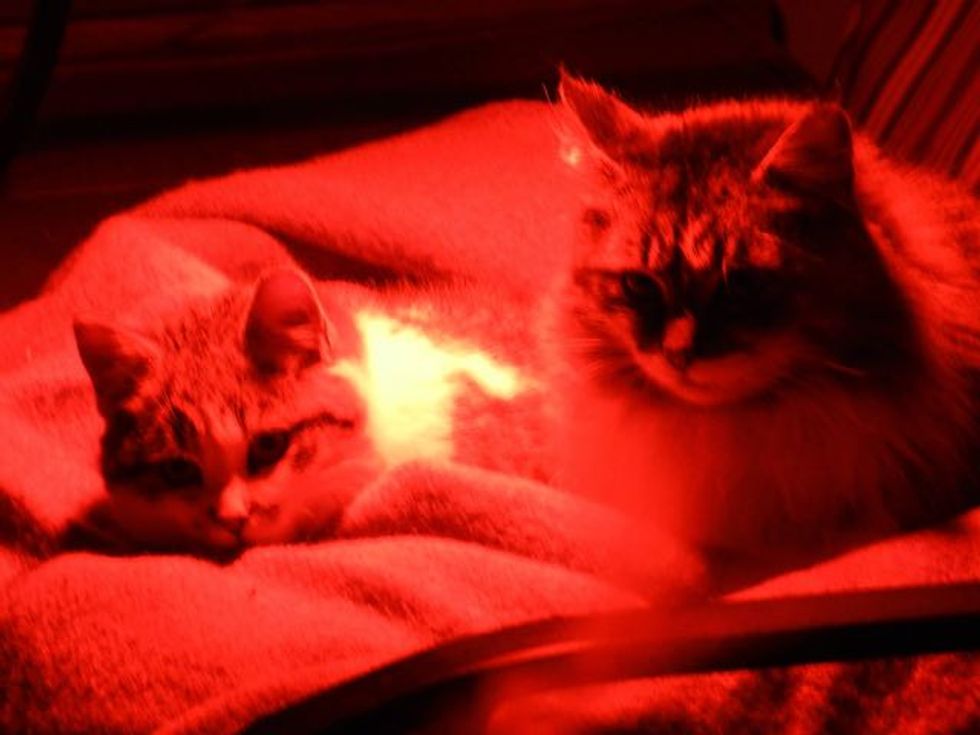 Photo: trollivier
"They sleep on a hot cozy blanket that spent some time in the dryer, just for them."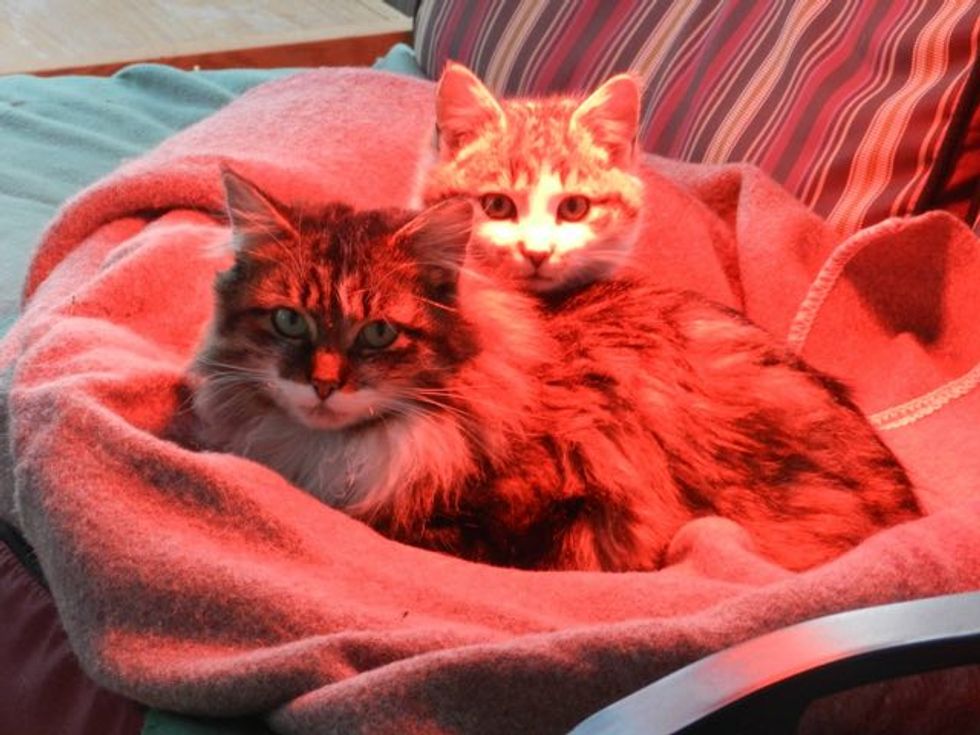 Photo: trollivier
Share this story with your friends. More info on imgur
Related story: Woman Helps Feed Hundreds of Feral Cats Despite Heavy Snow