A family threw their beloved cat's a lavish and unforgettable quinceañera for her 15th birthday.
Meet Luna!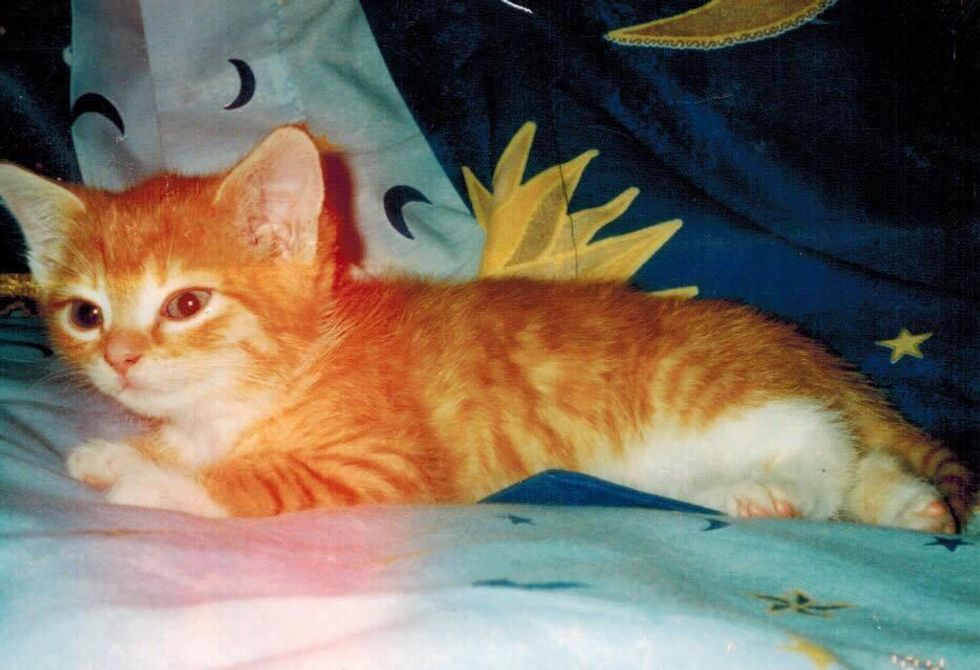 Supplied by Angel Olavarria
Luna was just a tiny kitten when a family rescued her off the streets and took her into their loving home.

"She was three weeks old when we found her on the side of the road and my parents took her in. We actually named her Luna because of my sister's room design at the time when we brought her inside," Angel Olavarria told Love Meow.
Luna has spent over a decade with her family and has outlived all of their pets. When she turned 15, Olavarria's mother wanted to do something very special for their cat--a quinceañera.
A quinceañera is a celebration of a young girl's coming of age - her 15th birthday. Traditionally, the family throws an elegant party.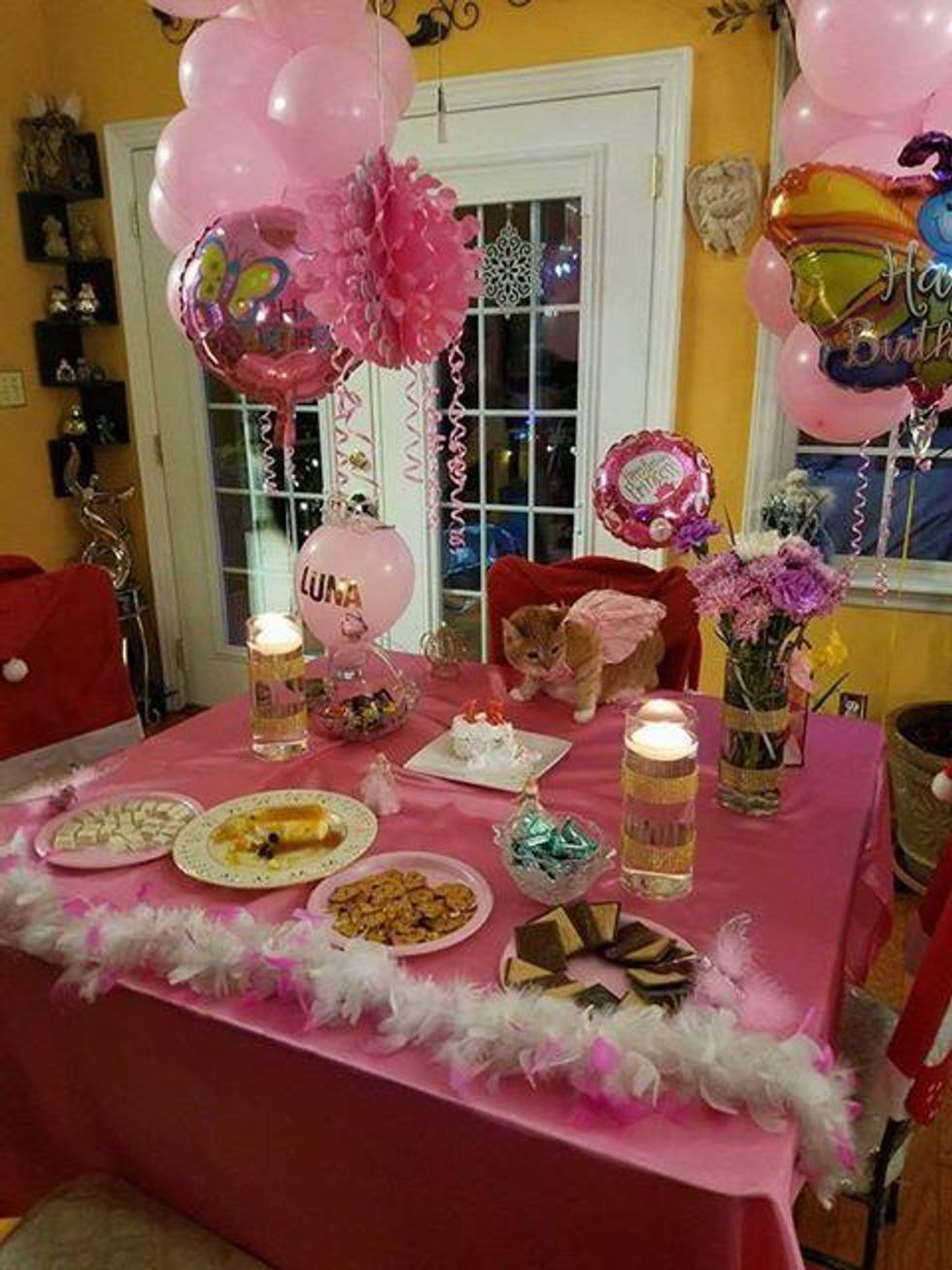 Supplied by Angel Olavarria
Luna has always been an affectionate lovebug. The family loves her and spoils her with anything they can think of.
"She is an absolute sweetheart, purrs so loud so easily as soon as you touch her. She loves curling up with people, sun bathing and loves laying on her back on the floor. Longest we have ever had a pet and she hasn't slowed down a bit."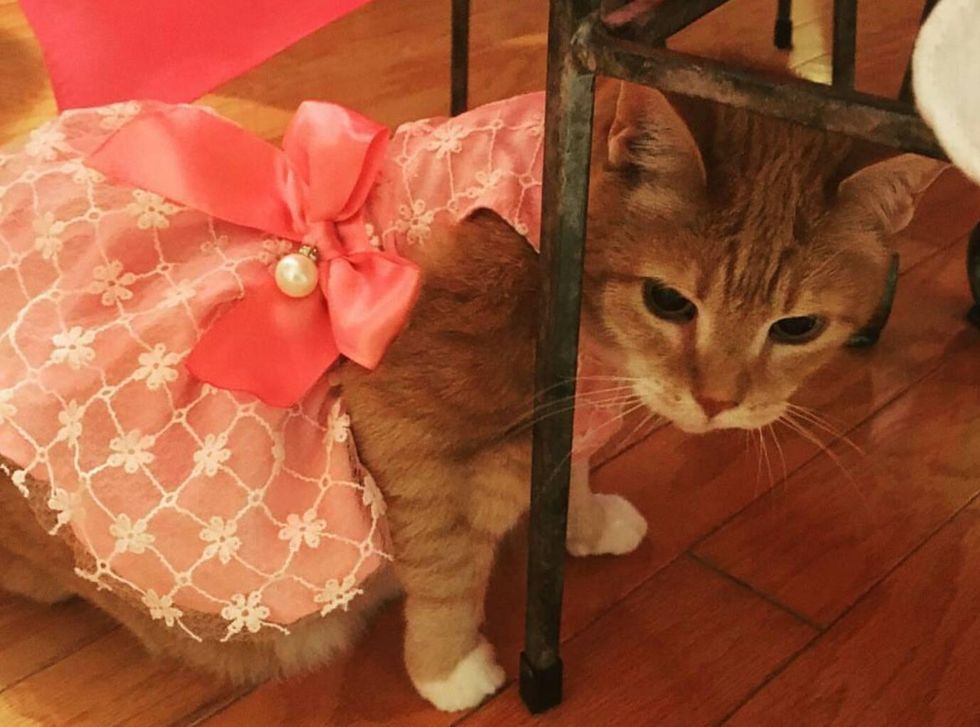 Supplied by Angel Olavarria
"We love her to pieces and we wanted to do something special for her, so on her 15th birthday we decided to give our little cheese ball a surprise quinceañera," Olavarria shared with Love Meow.
Olavarria's mother came up with the idea, and when she shared it with the family, they were surprised and excited.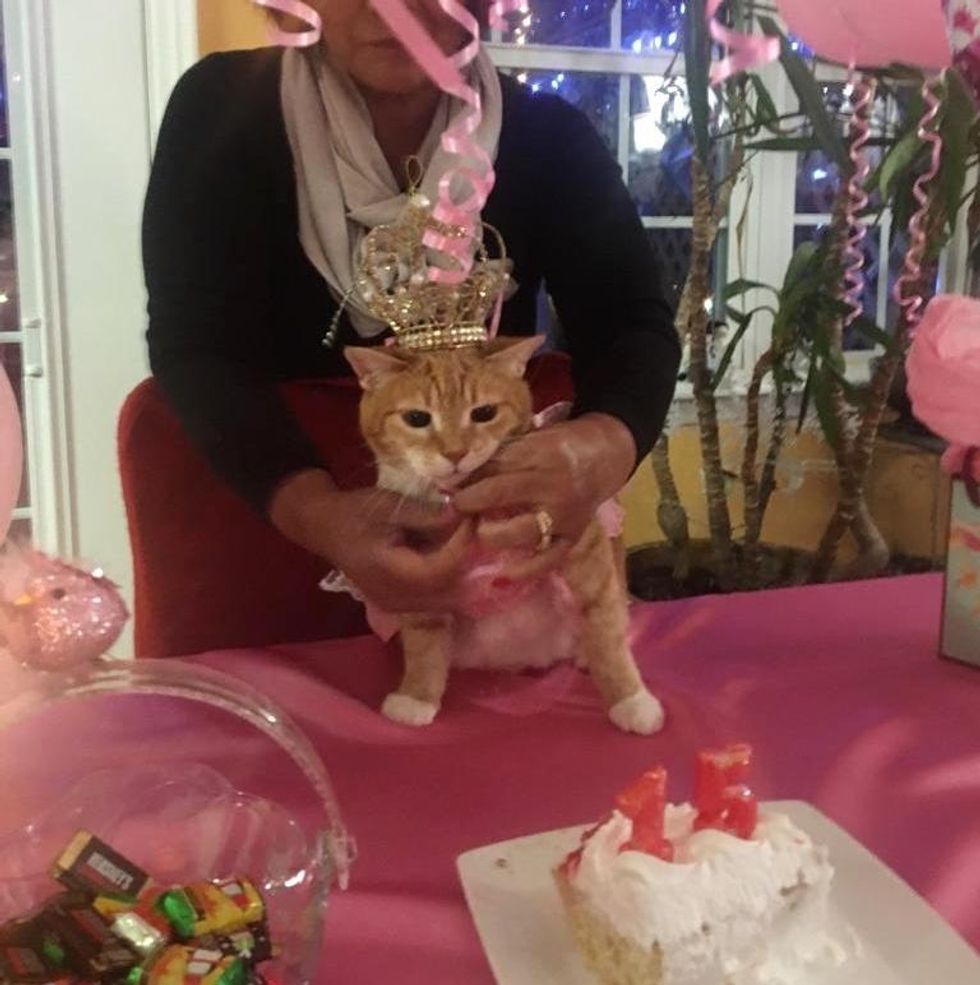 Supplied by Angel Olavarria
"I totally thought my mom was joking when she said she was going to order a dress for her. My mom never jokes about our pets," he added.

"She did all the planning and she said she actually thought about it a year before."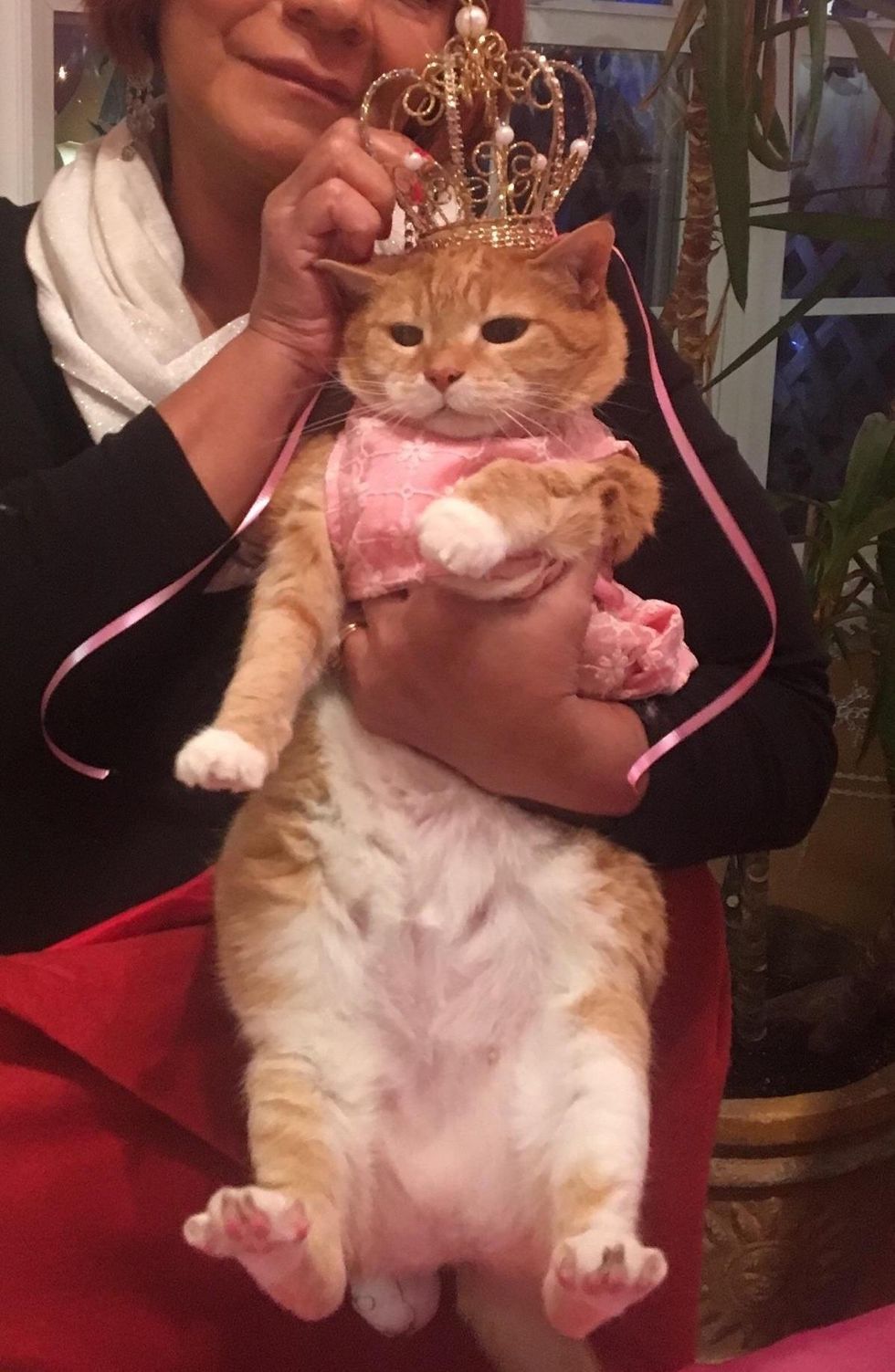 Supplied by Angel Olavarria
They prepared several dishes and made a traditional Tres Leches cake for Luna.
"(My mother) went out and got all the materials like pink table cloth, balloons and some guests brought flowers. We invited just our direct family and our best friends so there were around 12 people attending," Olavarria told Love Meow.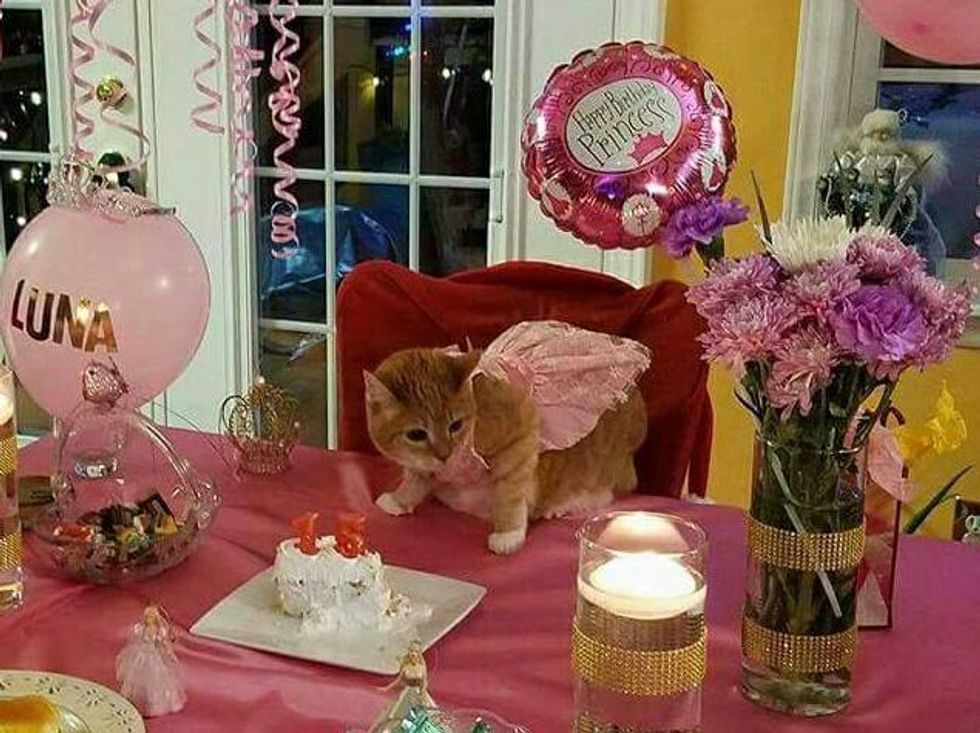 Supplied by Angel Olavarria
The celebration lasted for about three hours and Luna loved all the attention and her favorite tuna treats.
"Despite it being a traditional Tres Leches Cake, she opted for tuna instead."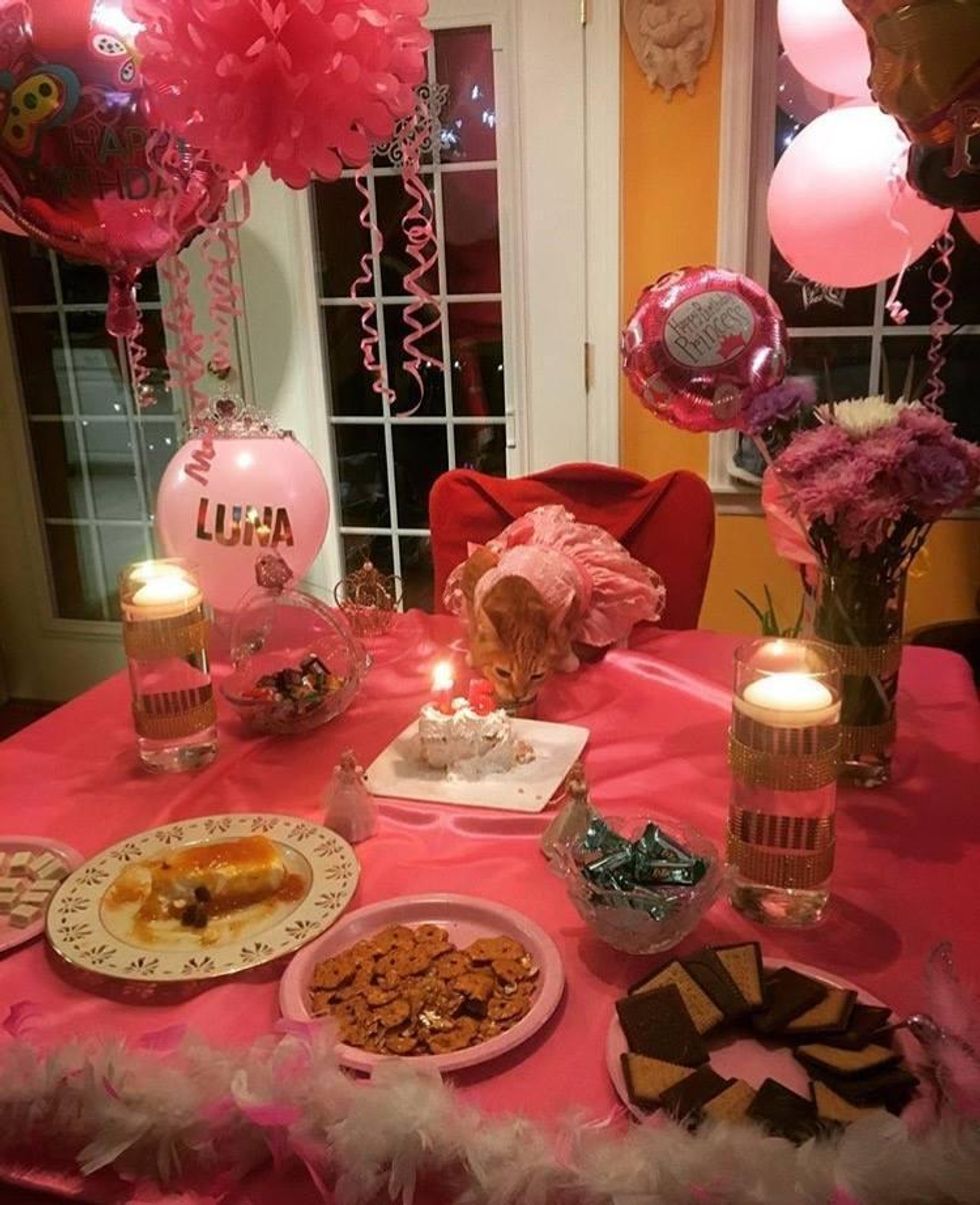 Luna chowing down some tuna behind the cakeSupplied by Angel Olavarria
"She was such a good sport through the whole thing that we think she actually knew we were celebrating her," Olavarria told Love Meow.
Luna is 15 years old with very few teeth, but she has a big family that loves her to bits.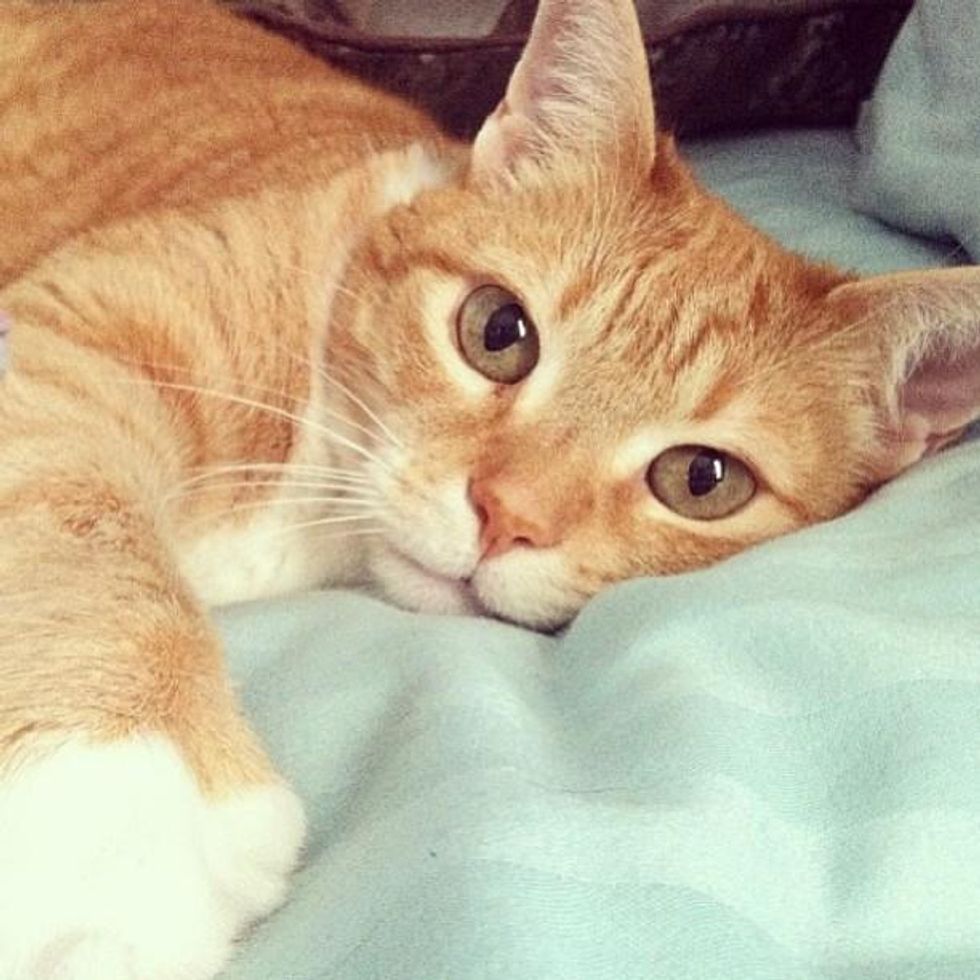 Supplied by Angel Olavarria
Share this story with your friends. Follow Luna on Instagram.
Related story: 31-year-old Cat, Who Chose His Humans 26 Years Ago, is Still Going Strong