A feral cat brought her kitten to meet a woman who had been feeding her, and later surprised her with four more.
The elusive cat, named Cookie, had kept her distance from any humans but her caregiver was determined to earn her trust.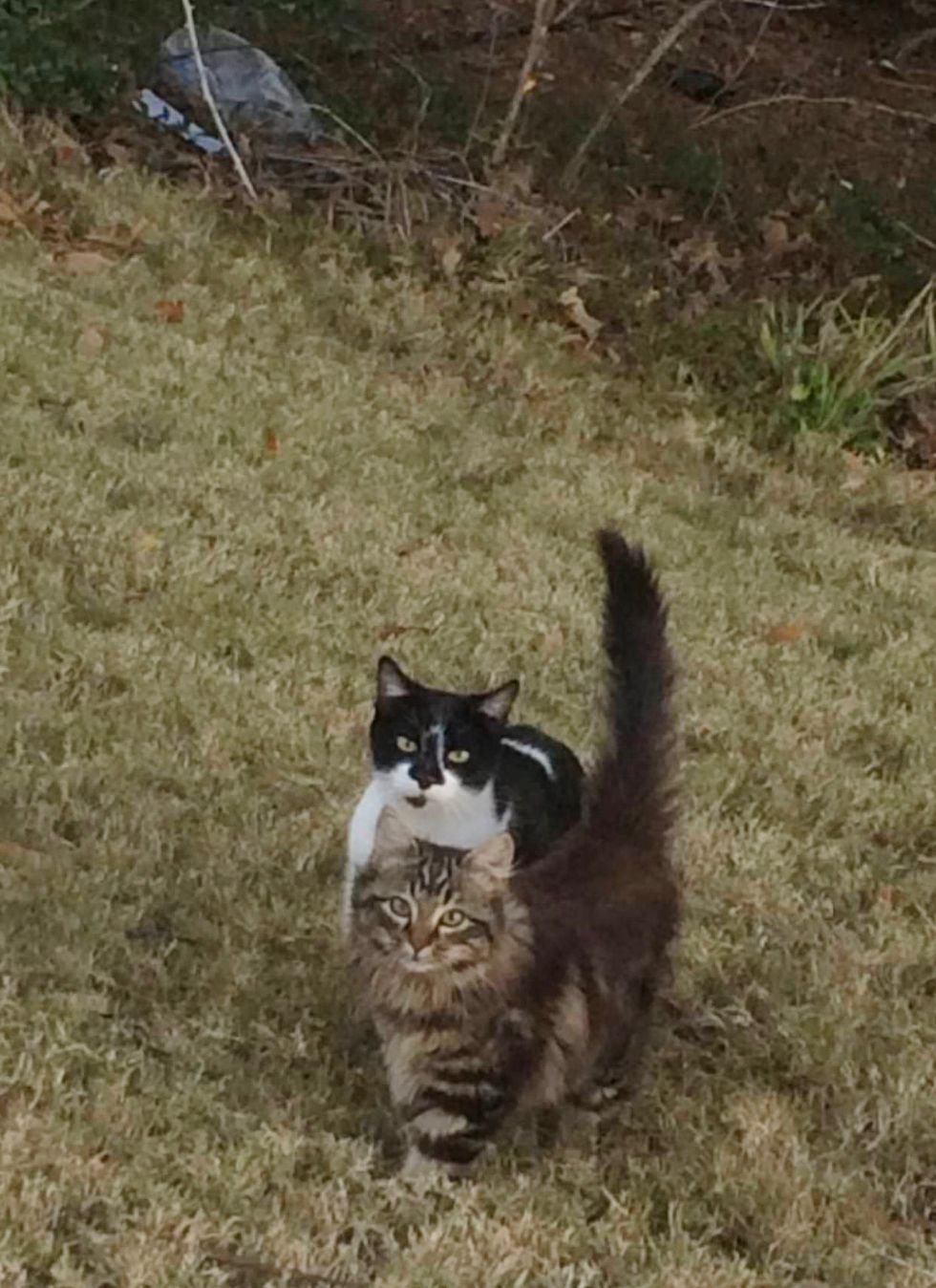 imgur/shaunesphoto
Cookie had always come alone for food until one Spring she brought along a fluffy tabby kitten. "She showed up for breakfast and had a kitten with her," imgur user shaunesphoto said.

The cat mama was very feral, but her kitten, named Scrappy, didn't seem to be as wild as the momma cat. "They lived in a trash strewn vacant lot between a highway and a busy street."
The woman started planning to get both to safety. She was able to rescue the kitten first, took him to the vet and got him neutered and treated for fleas and worms. But getting the mama cat was much harder.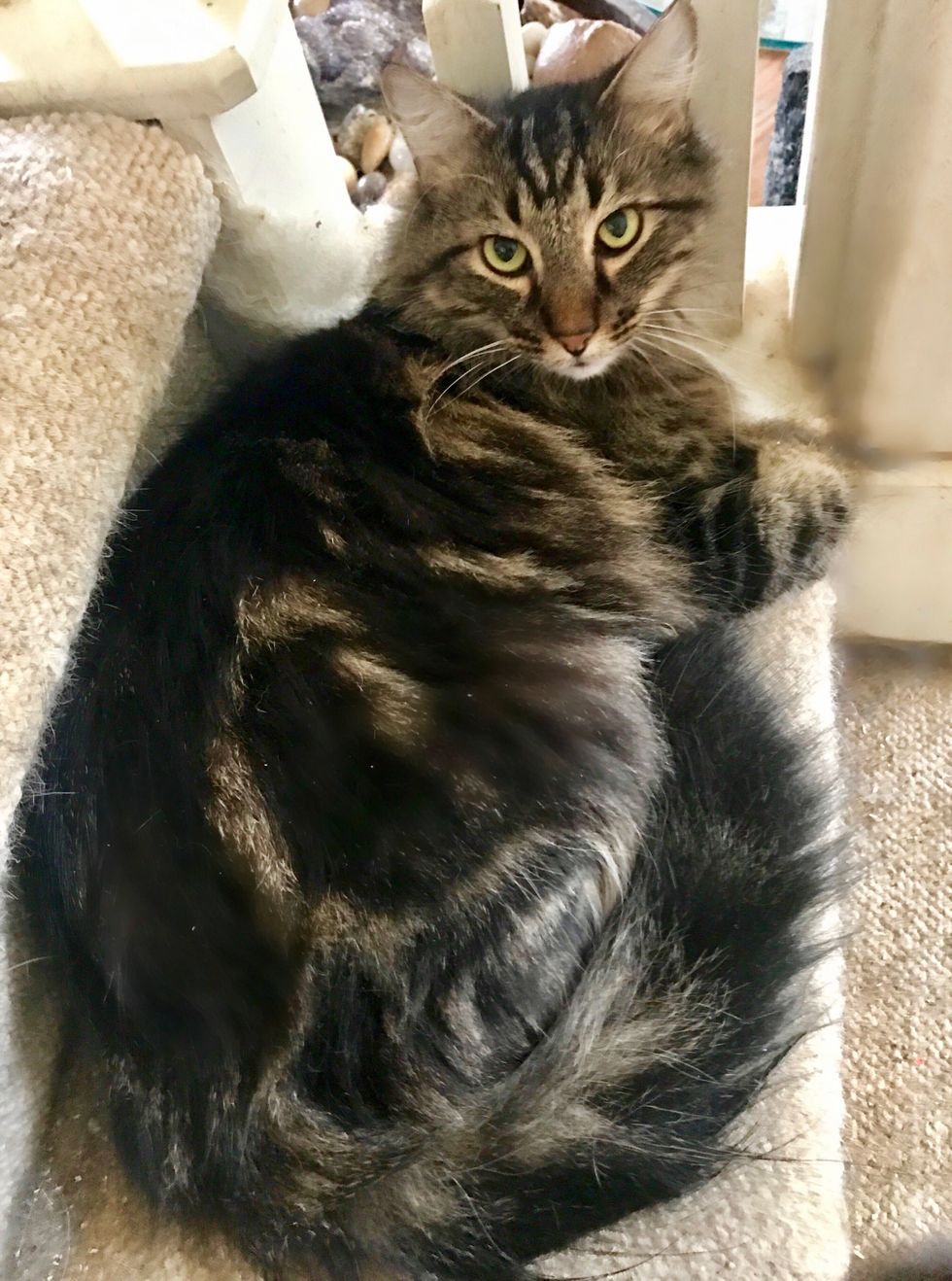 imgur/shaunesphoto
"I continued to feed Cookie but she was more distrustful of me now because I had taken her baby. I just had to rescue her too."
It took the woman nearly one year to get close to Cookie. Finally this Spring she was able to grab the mama cat and bring her home.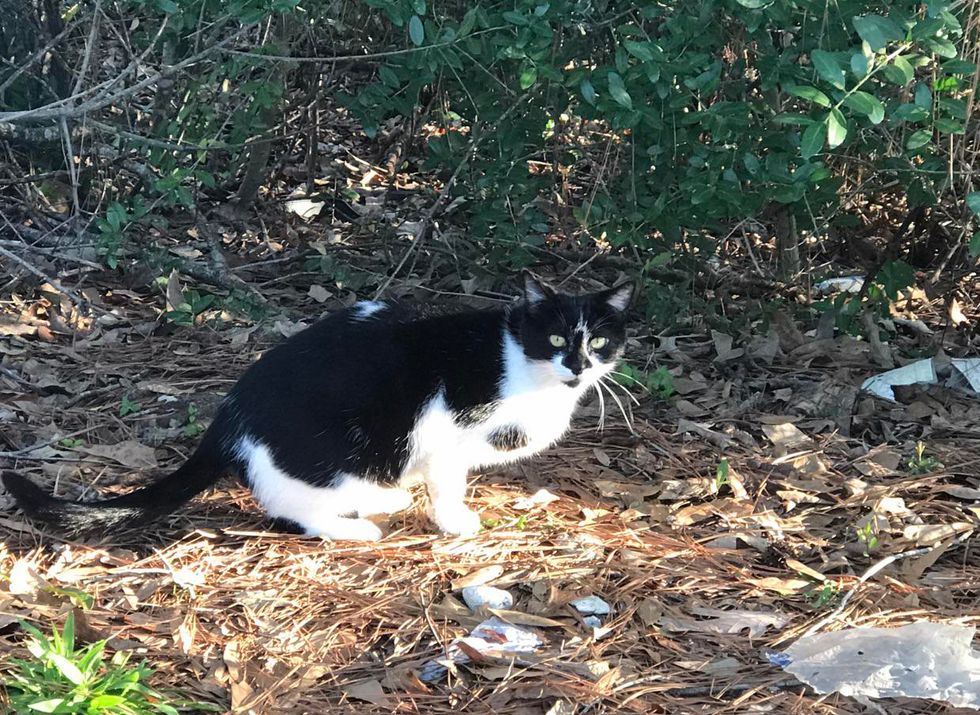 imgur/shaunesphoto
After an escape incident but successful trapping later, mama was finally rescued!
"It was truly a miracle, the chances of her finding my trap in a wildlife preserve with all the possums, raccoons, foxes, and armadillos roaming around, were slim to none."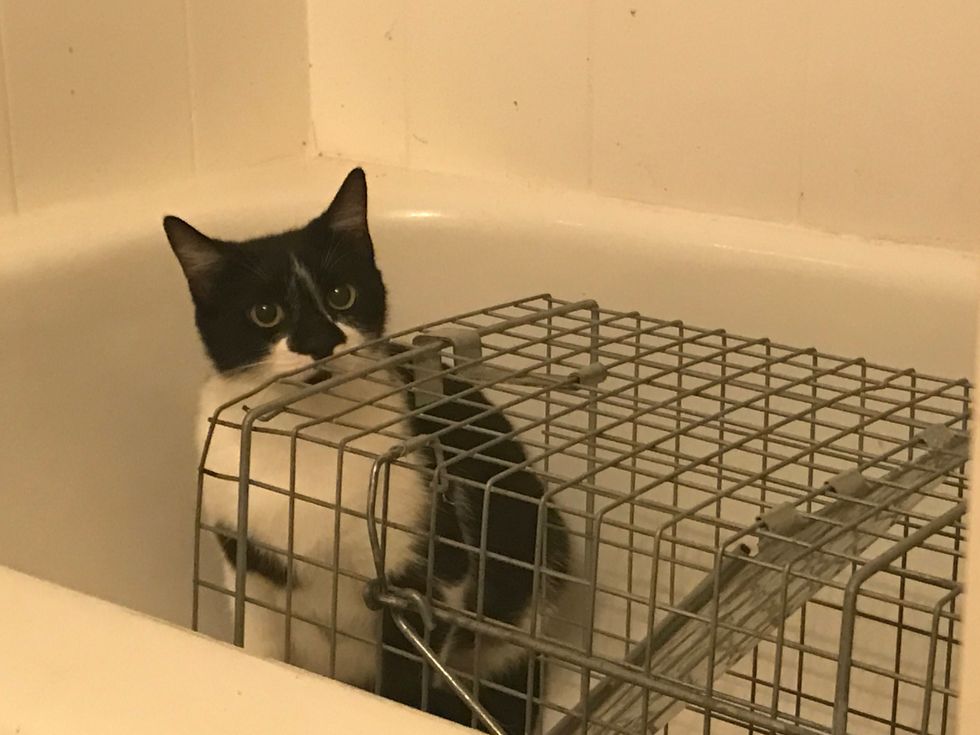 imgur/shaunesphoto
She set up a warm bed with plenty of towels, prepared lots of food and water in a quiet room just for Cookie. It was late at night, and she went to bed after getting mama settled in.
"The next morning when I went to check on her, I was greeted with four little surprises! She had a litter of kittens. I was so happy that I was able to trap her so she could have her babies in a safe place."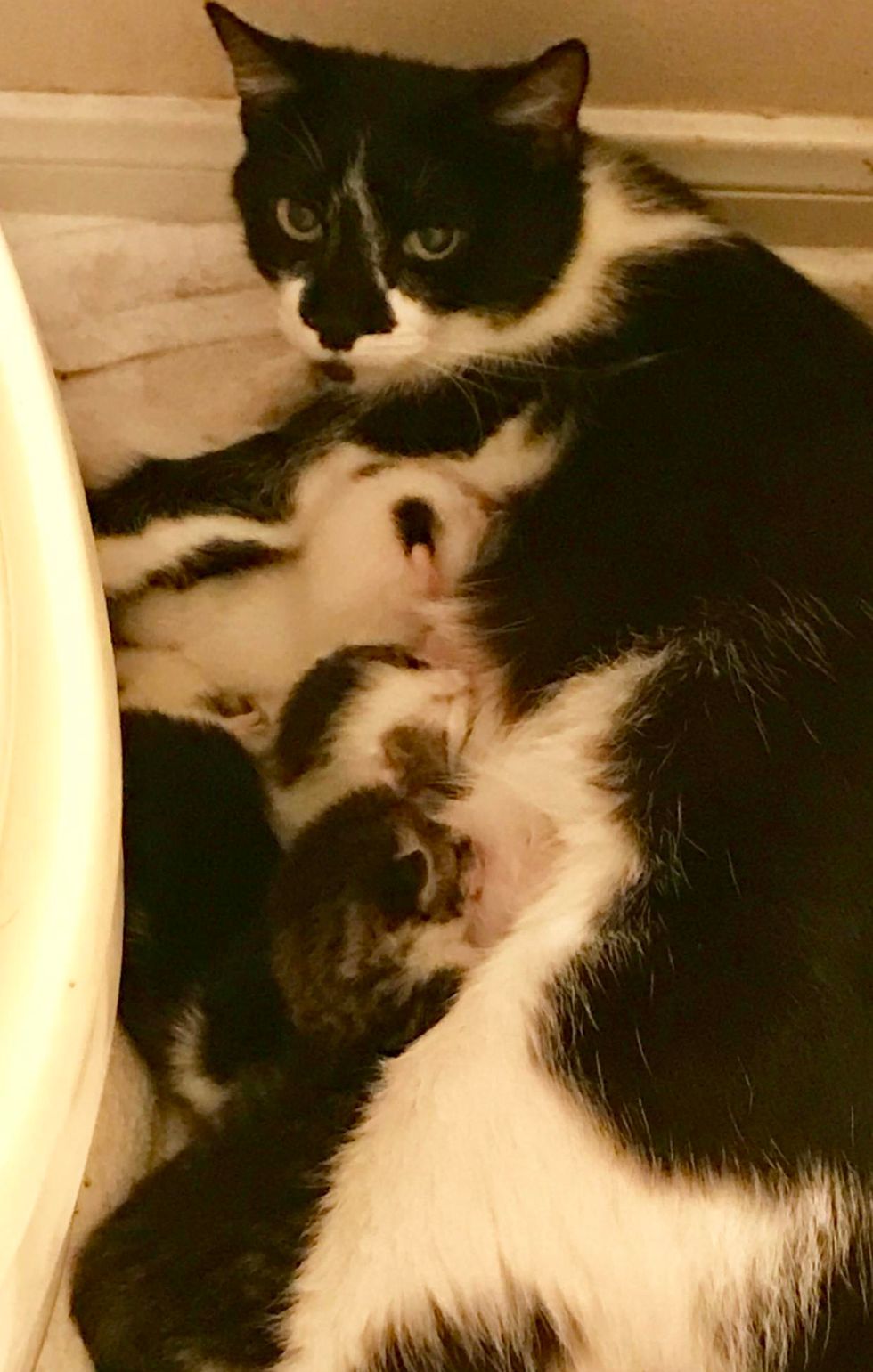 imgur/shaunesphoto
"I knew she looked chunkier but I didn't know she was pregnant. To my surprise, she let me touch her babies and hold them."
Cookie, who had wanted nothing to do with humans, decided to finally accept her caregiver's help.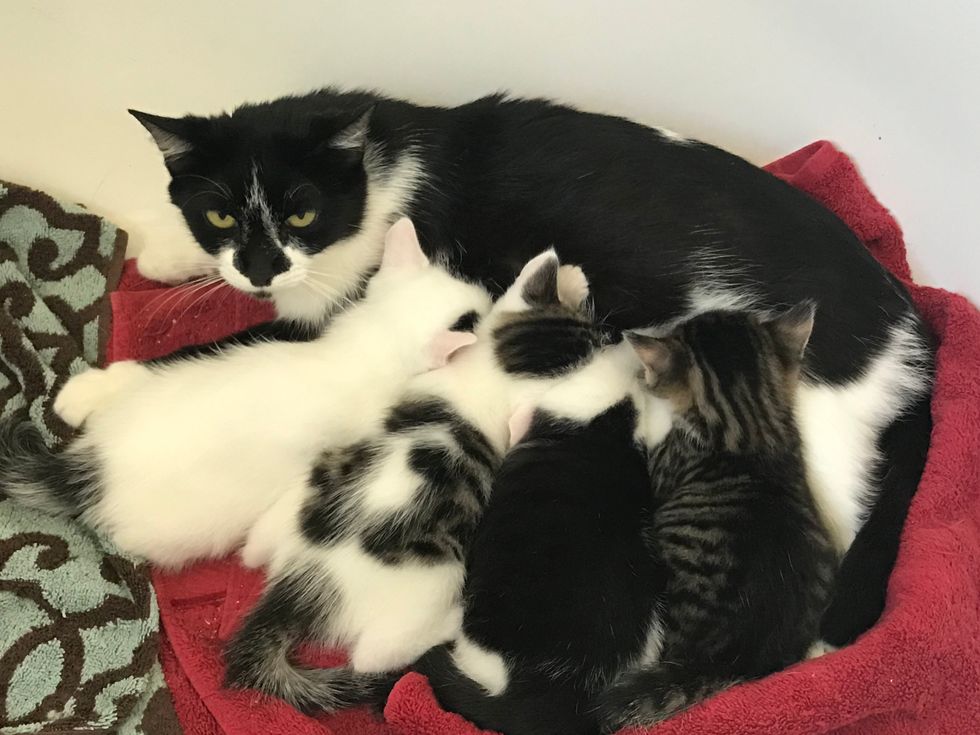 Not only did the woman save her son Scrappy, but also she saved her four new babies.
Mama Cookie began to show trust and love.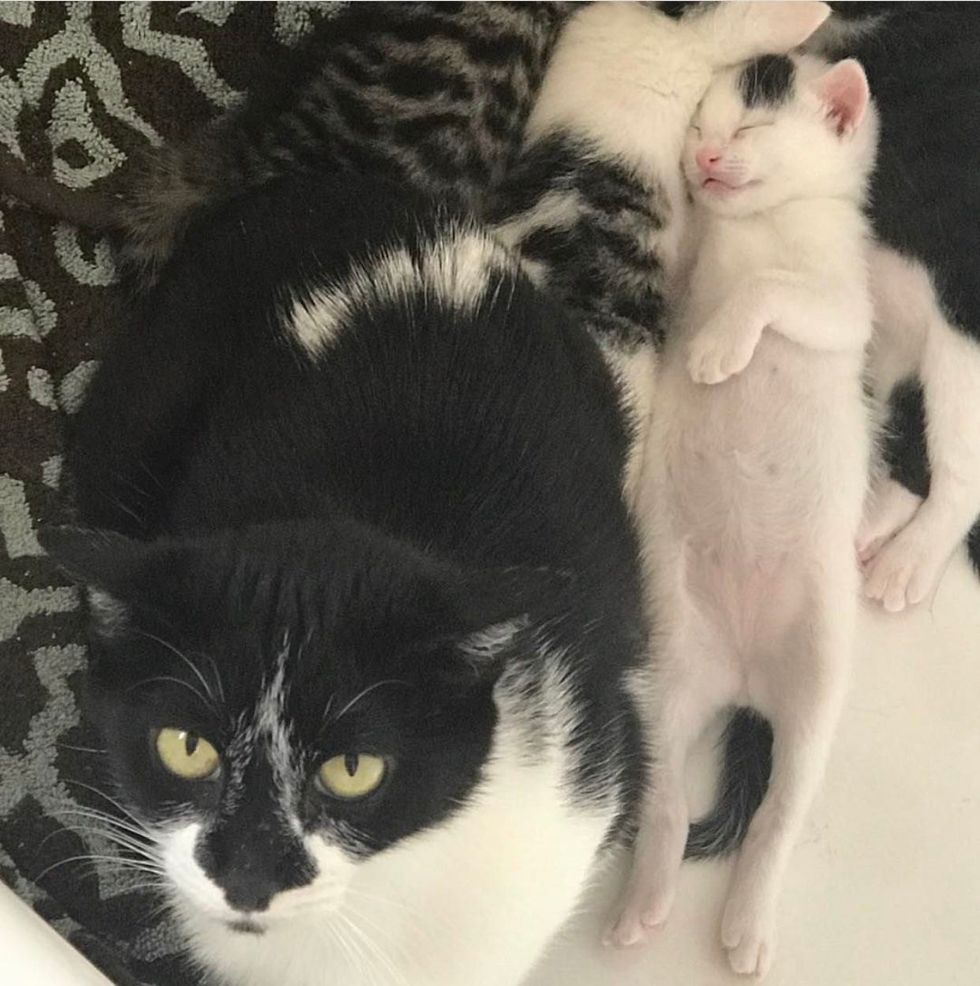 imgur/shaunesphoto
Scrappy was reunited with his mama.
"Now I have Cookie and her babies, they are nine months old, and Scrappy too. I am keeping them all."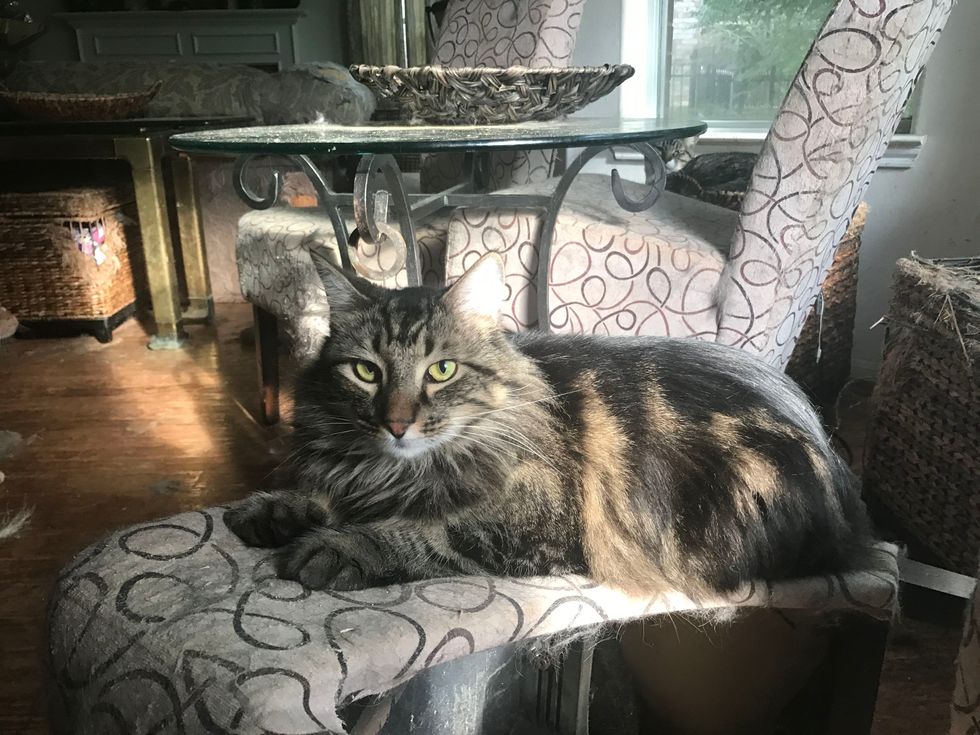 imgur/shaunesphoto
Cookie and her four babies: Stuart, Patches, Pudge, and Cashew.
"They have been through enough. Cookie and Scrappy have tamed down quite a bit and are wonderful pets. They are one big happy family!"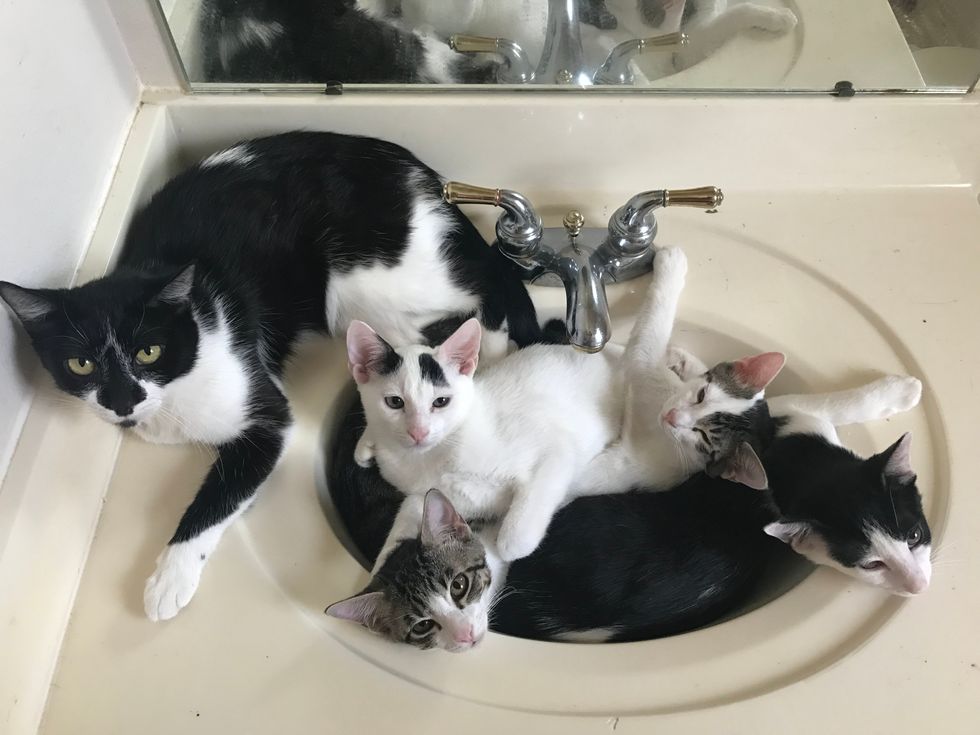 imgur/shaunesphoto
Share this story with your friends. (More info: imgur)
Related story: Fierce Feral Cat Meets Foster Kittens and Something Remarkable Happens