A stray cat brought her kitten to a woman who was kind to her. The woman followed the mama and found another baby in need of help.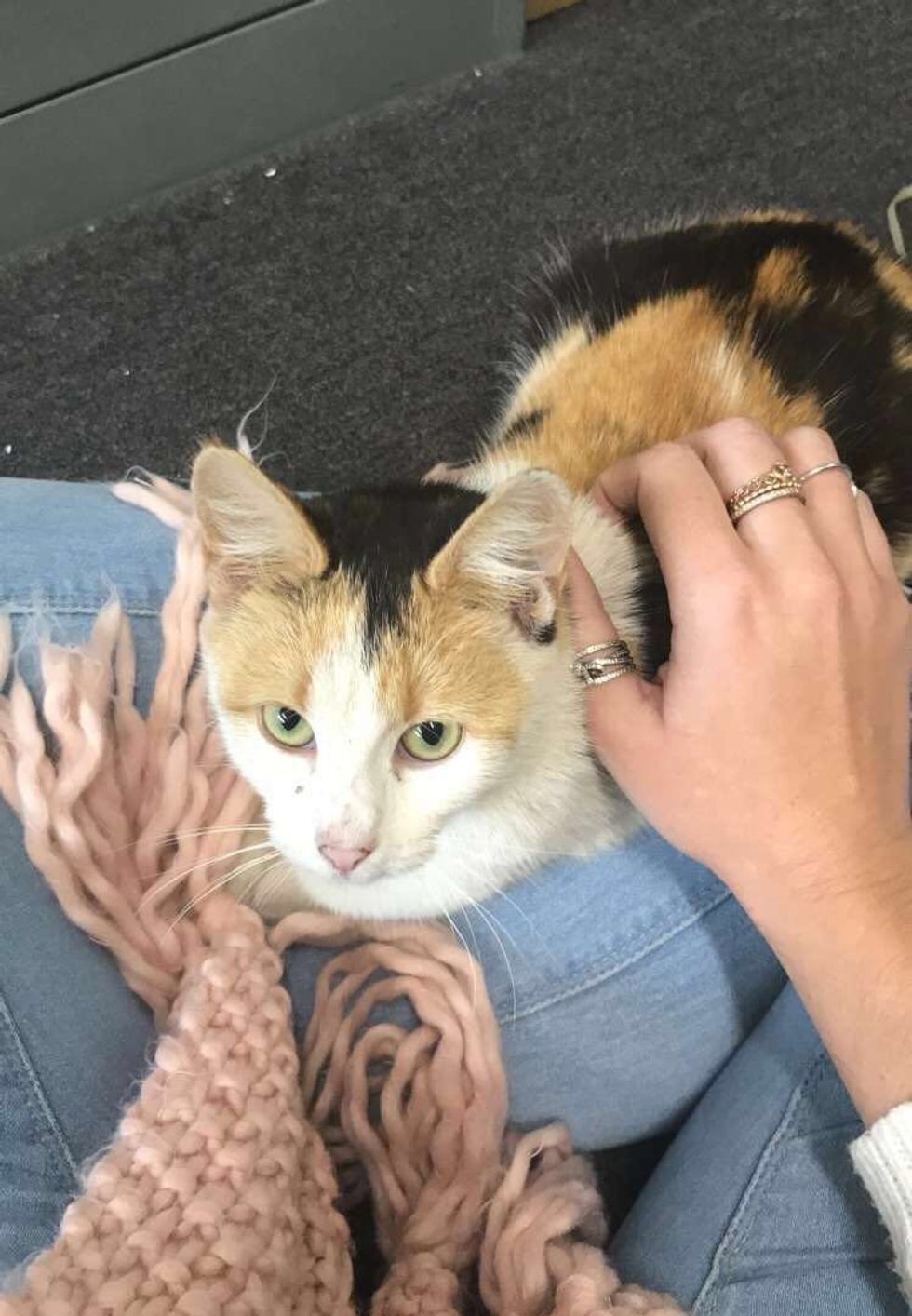 CatRescue 901
A couple of months ago, a cat showed up at a local youth center in New South Wales, Australia. She was just skin and bones and very skittish. Shelby Heness saw her hanging around her workplace and fed her some tuna that she had left from lunch.
"I had to put the bowl far away and walk inside before she would touch it," Shelby shared with Love Meow.

The kitty was so hungry that she scarfed it down in seconds. From that day on, Shelby brought cat food to work and the calico kept coming back. "I left the food out each day, leaving the bowl closer to my door. I would sit outside and watch her eat each morning."
After a few weeks, Shelby managed to sit next to the kitty as she ate. "I tried petting her, and she would let me only while she ate. However, after a few days of petting her she became incredibly friendly. She would rub up against me, and come and sit in my lap. If I left the door to the office open she would walk in and jump up onto my lap or desk and purr away happily as I worked."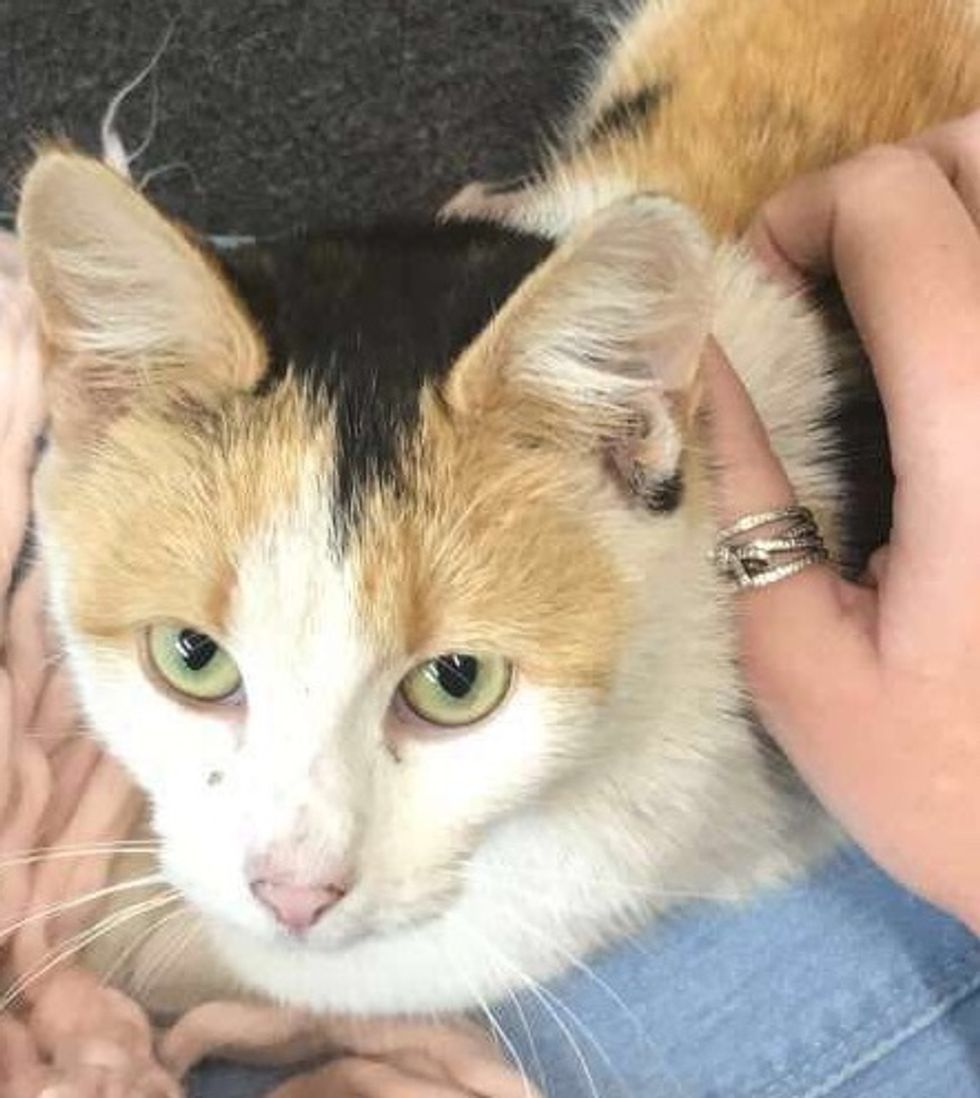 CatRescue 901
Soon she noticed that the sweet kitty's belly was growing — she was pregnant. Shelby called a rescue group for help but they put the expectant mama on a wait list. "It took too long and one day I noticed she was no longer pregnant. I could not find her kittens."
A couple of weeks later, mama cat came back but this time she was not alone.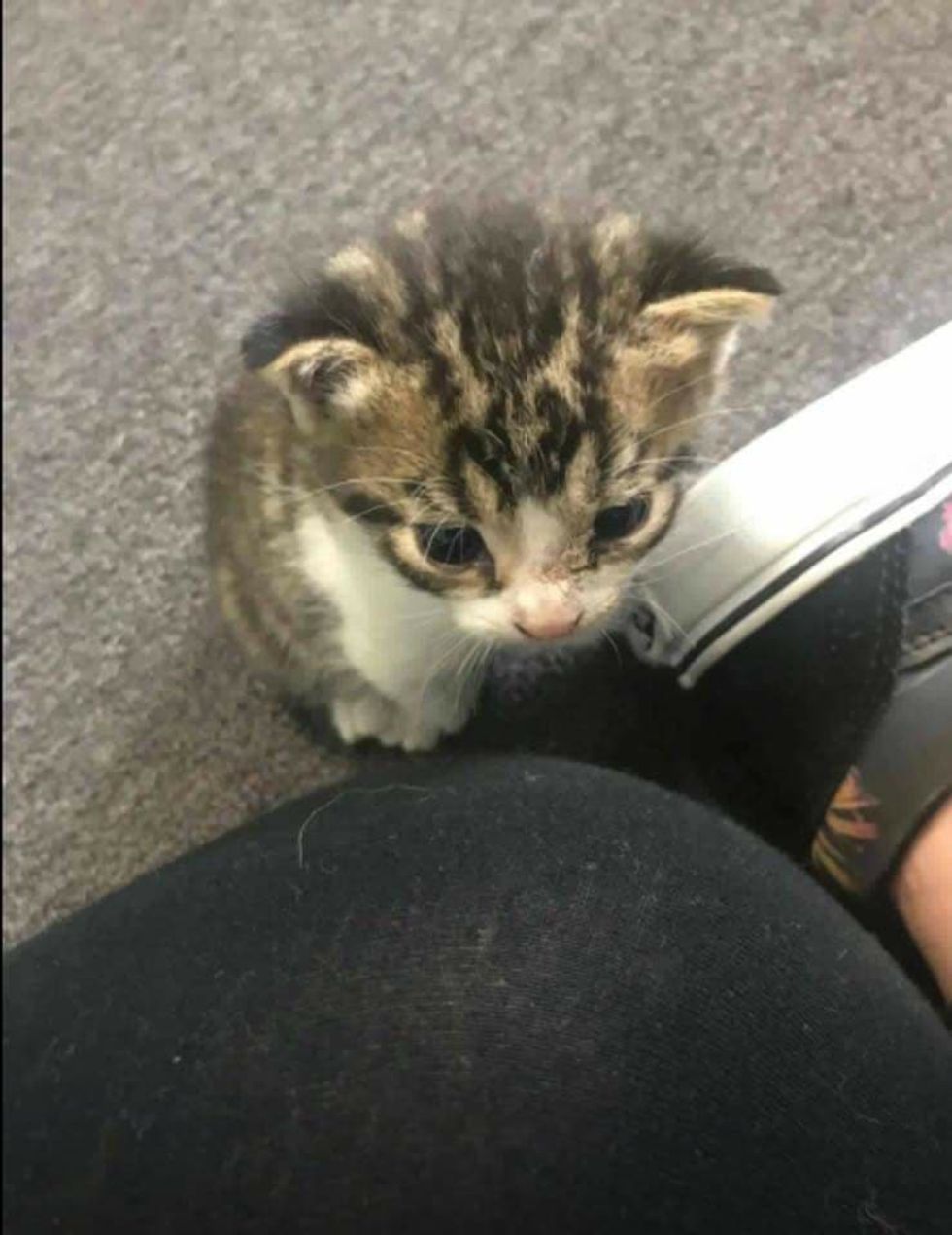 CatRescue 901
"She showed up to my office with a tiny kitten. She left him with me and disappeared. I followed her and found another little kitten. I brought him back to the office with his brother and mum followed," Shelby told Love Meow.

Shelby was able to get the whole family to the vet that day. After a checkup, they discovered that the kitties had ringworm, a highly contagious infection. The shelter she had contacted before, said that they could no longer take them due to their medical condition.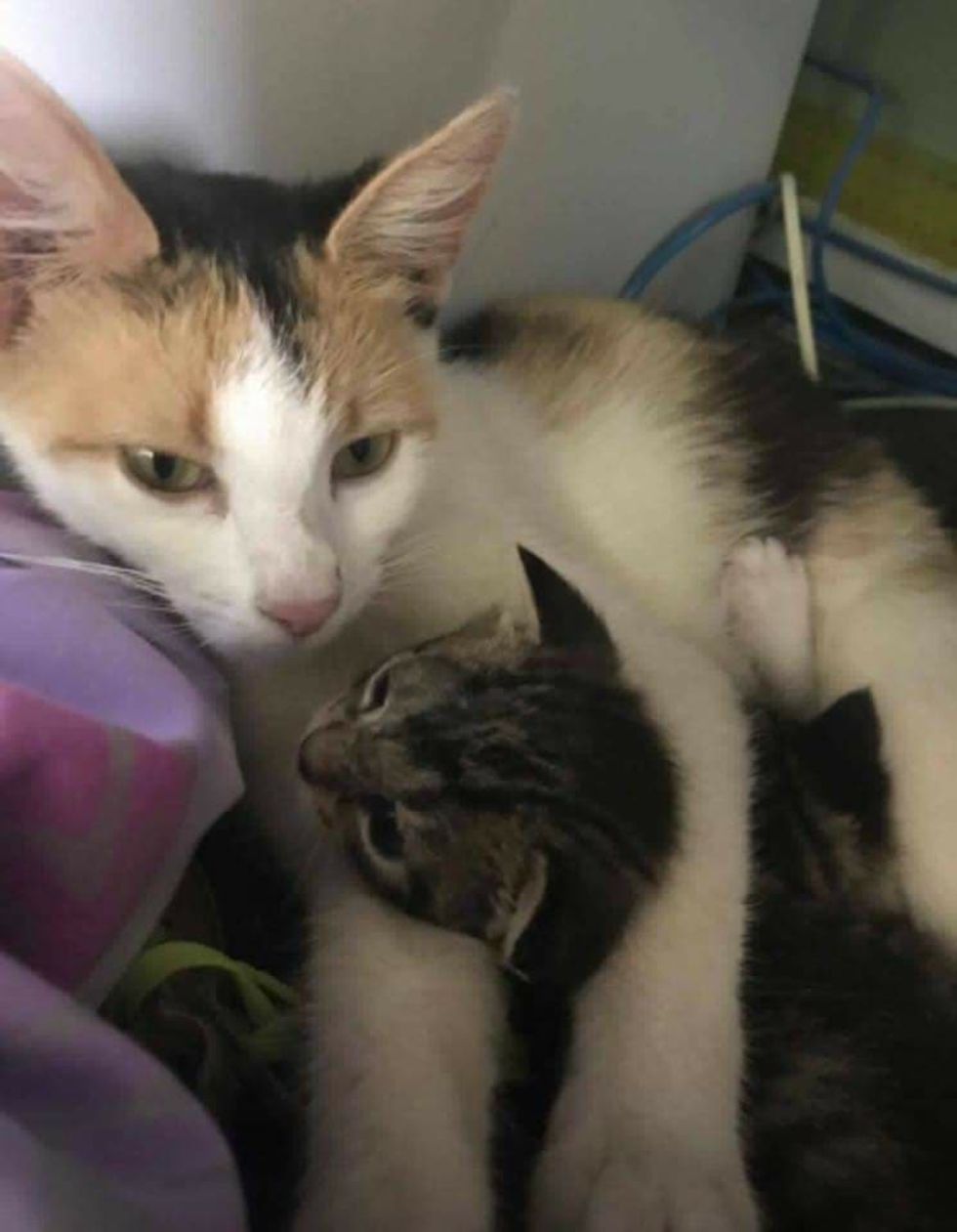 CatRescue 901
Her vet suggested putting them back where they came from, but Shelby couldn't do that as it was a building site, very unsafe for the kitties. She reached out to another shelter but was told that she could only drop them off for euthanasia. "I couldn't bear that so I took them home and housed them in my shed."
Shelby wanted to get the feline family the help they needed to get better. She kept searching and finally found CatRescue 901, a rescue group in Terrey Hills, New South Wales, Australia, that took Mama and her babies in with open arms.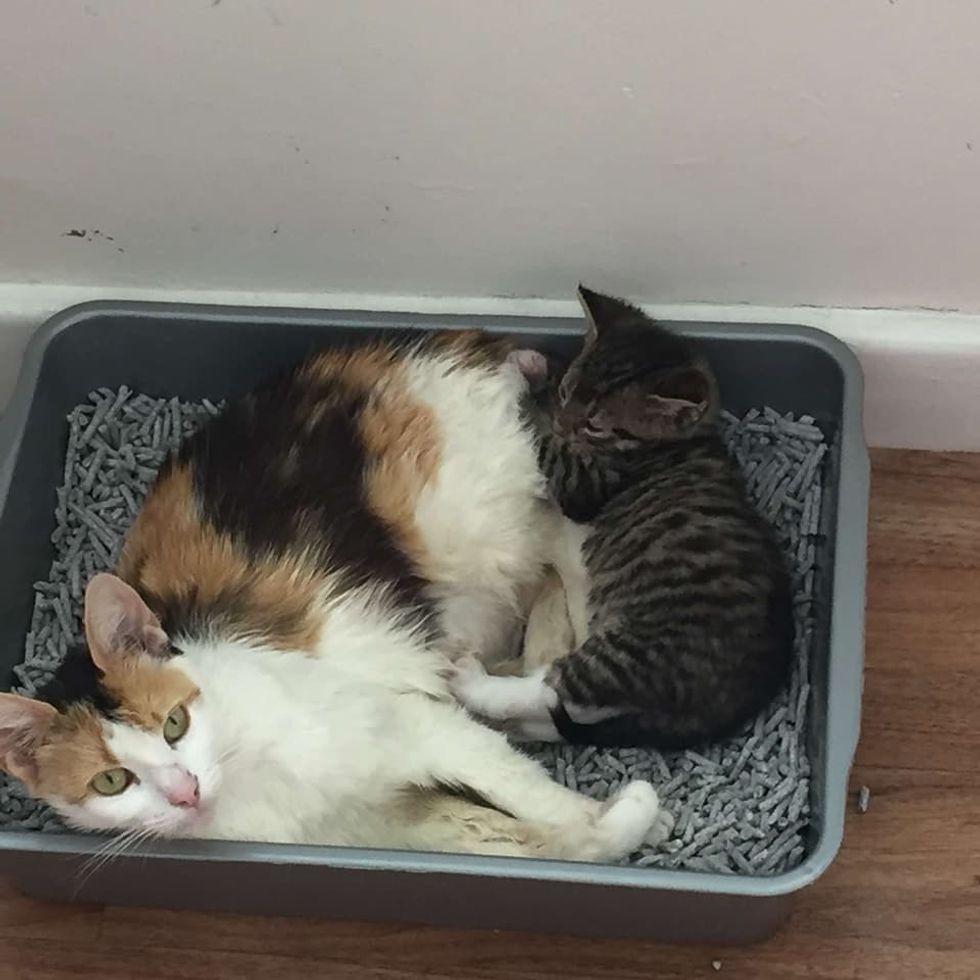 CatRescue 901
They immediately found them a wonderful foster home where their caregiver, Judy, was prepared to do whatever it took to beat ringworm.

They named the mama cat Shelby after her rescuer. The sweet calico didn't mind taking multiple baths as it is standard ringworm treatment. She was simply happy to have someone to look after them, a roof over their heads, and plenty of good food to eat.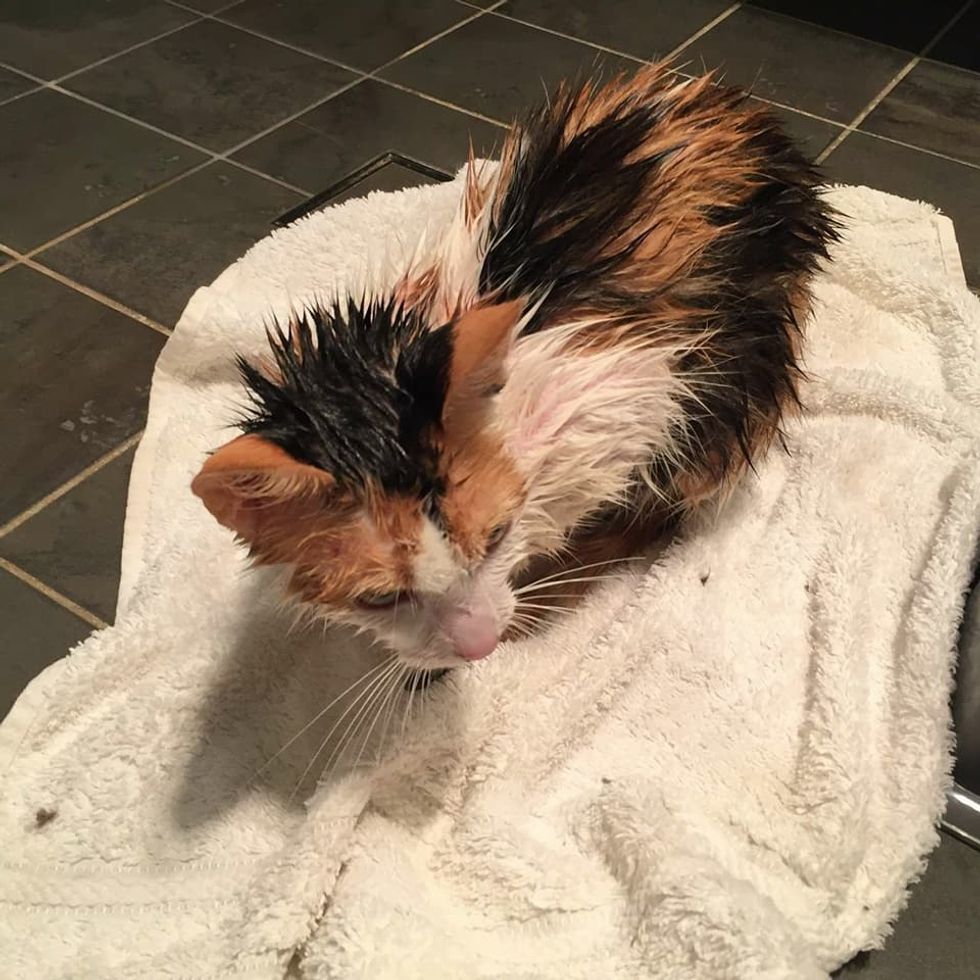 CatRescue 901
In less than two months, the family of three have fully recovered and are lined up for good homes.

Their rescuer refused to give up on them despite all the hurdles. Now Mama Shelby and her kittens are thriving!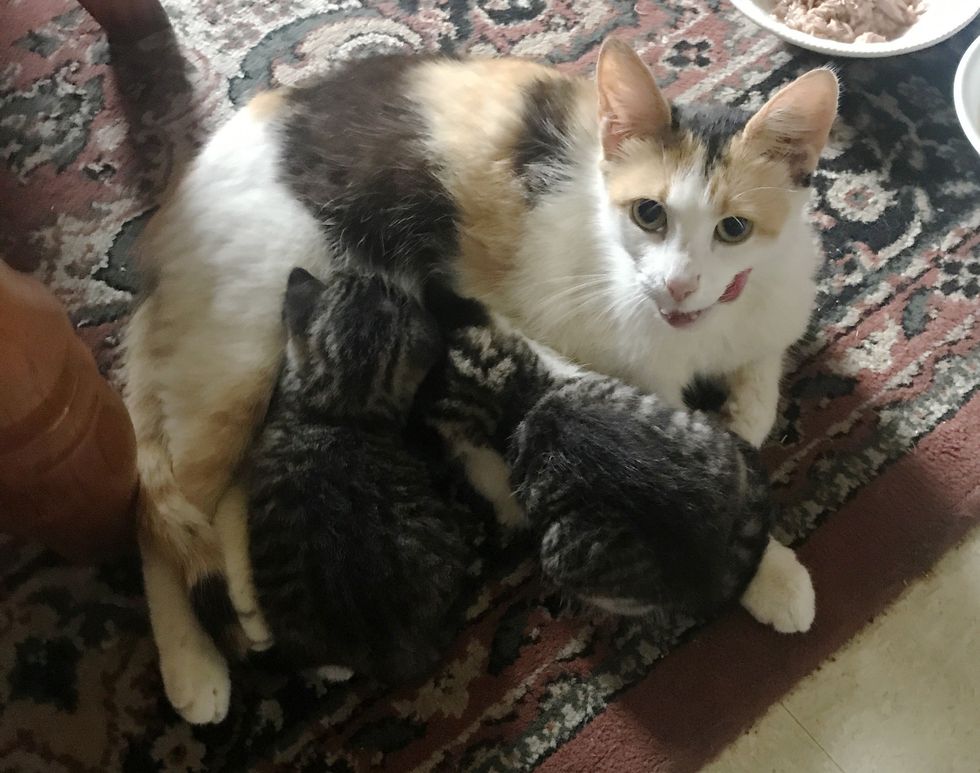 CatRescue 901
Share this story with your friends. If you would like to support their rescue efforts, click here to see how you can help. Follow CatRescue 901 on Facebook.
Related story: Lynx Mama Brings Her 7 Kittens To Revisit Man's Deck on Snowy Day