A tiny feral kitten surprised his rescuers how much he enjoyed his first bath, just two hours after he was found.
Meet Rupert the kitten.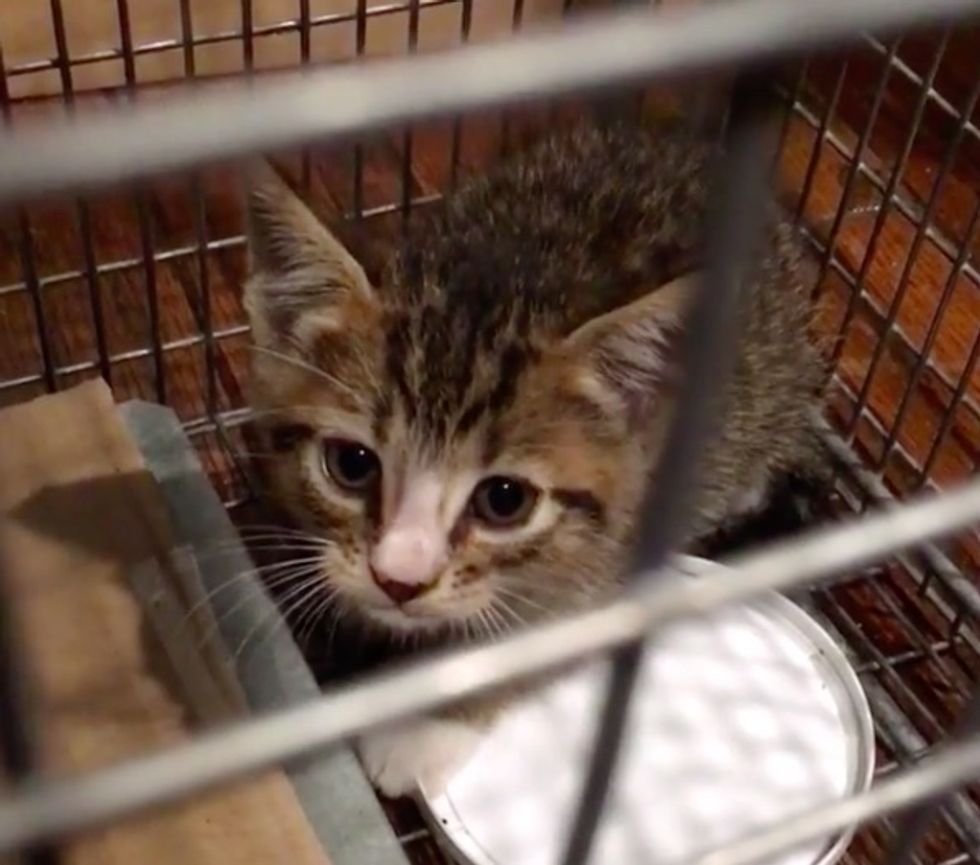 Courtesy: Athina @rukasthecat
When rescuers of JerseryCats were out working on trapping feral cats and getting them spayed/neutered, they noticed a cat with signs of giving birth.
"We were TNRing three of the female cats there and a couple of weeks after we noticed that one of the cats gave birth before we spayed her," Athina of @rukasthecat told Love Meow.
They set out traps and waited. After a while, a tiny furball appeared inside one of their traps. It was a little tabby kitten, cowering in the corner of the trap.

"We were a bit scared he would be feral." But it turned out to be quite a surprise.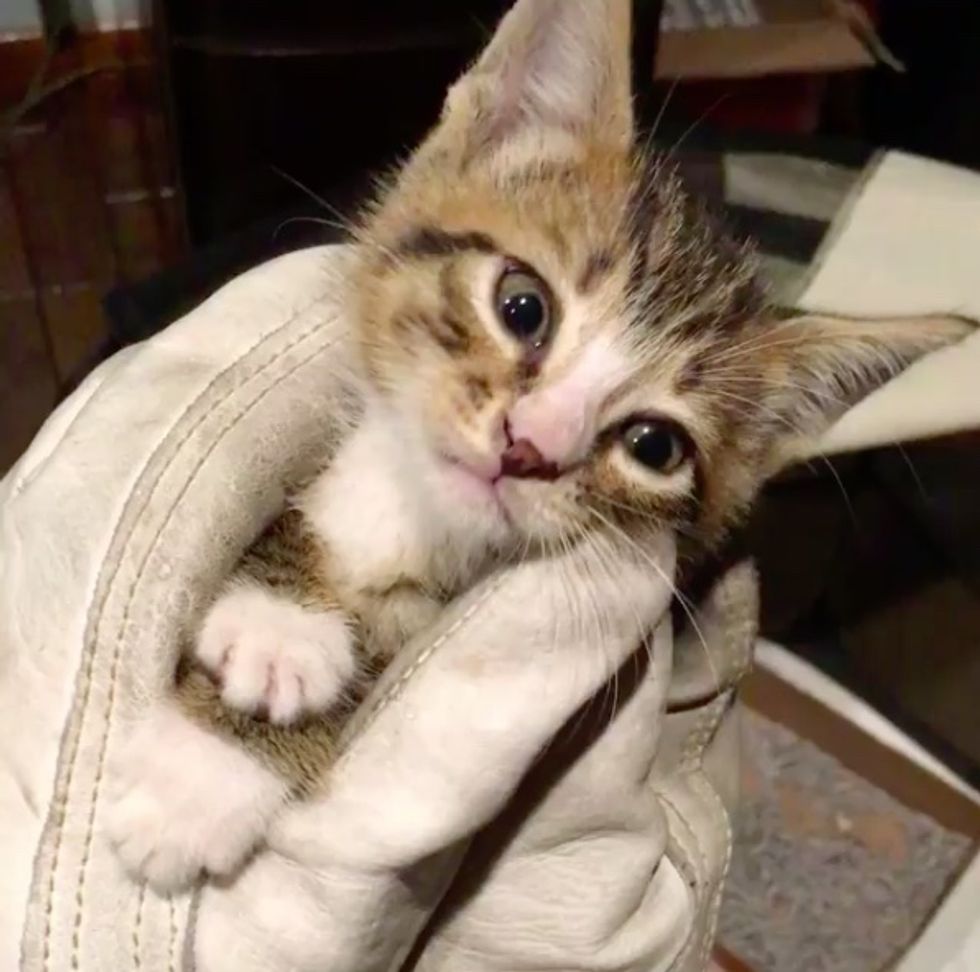 Courtesy: Athina @rukasthecat
"Rupert is the only one we have been able to catch with traps. We have no clue what happened to the other kittens," Athina told Love Meow.

The little tabby was dirty and a bath was in order. To their surprise, Rupert was so calm and didn't complain when they gave him the bath. "We were very surprised," Athina said. "That was only 2 hours after he was trapped."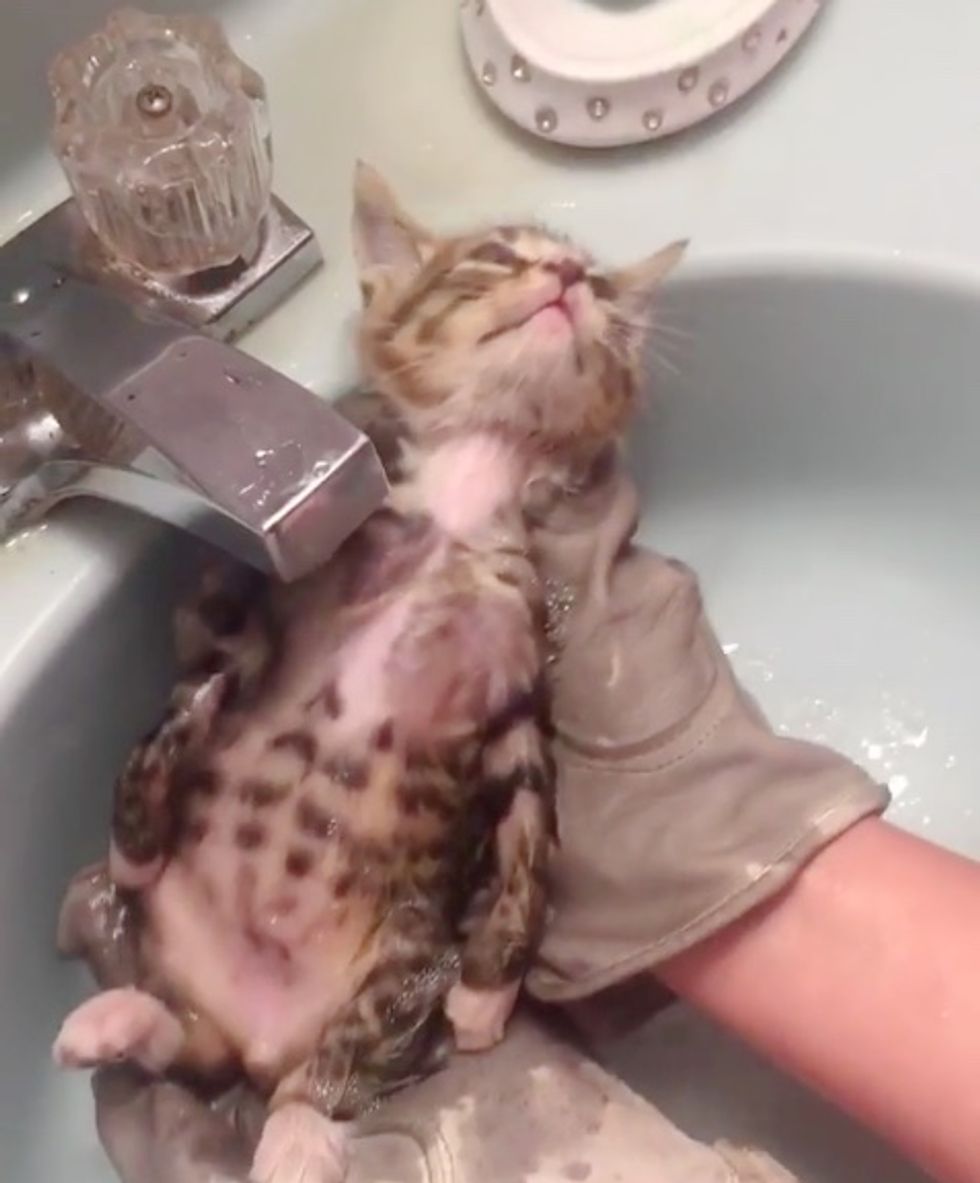 Courtesy: Athina @rukasthecat
When they picked him up from the trap, he was hissing and spitting. "He wasn't used to hands." But a couple of hours later, this happened...
Watch Rupert's first bath in this video:
In just 2 days, Rupert has become a love bug.

"Rupert is loving the indoor life. He loves cuddling and playing," Athina told Love Meow.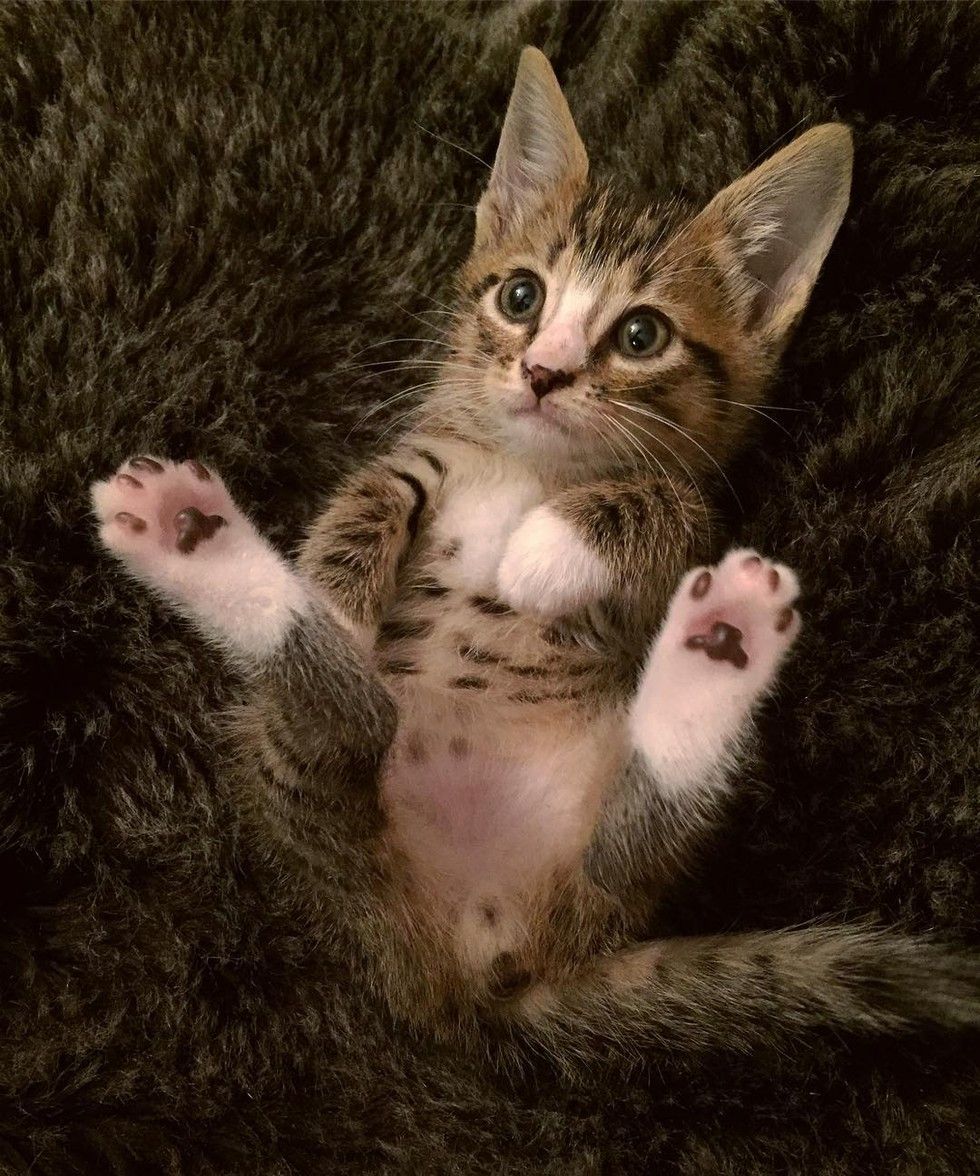 Courtesy: Athina @rukasthecat
He fell asleep comfortably in his foster home and can't wait to grow up.
Holding hands with his foster mom.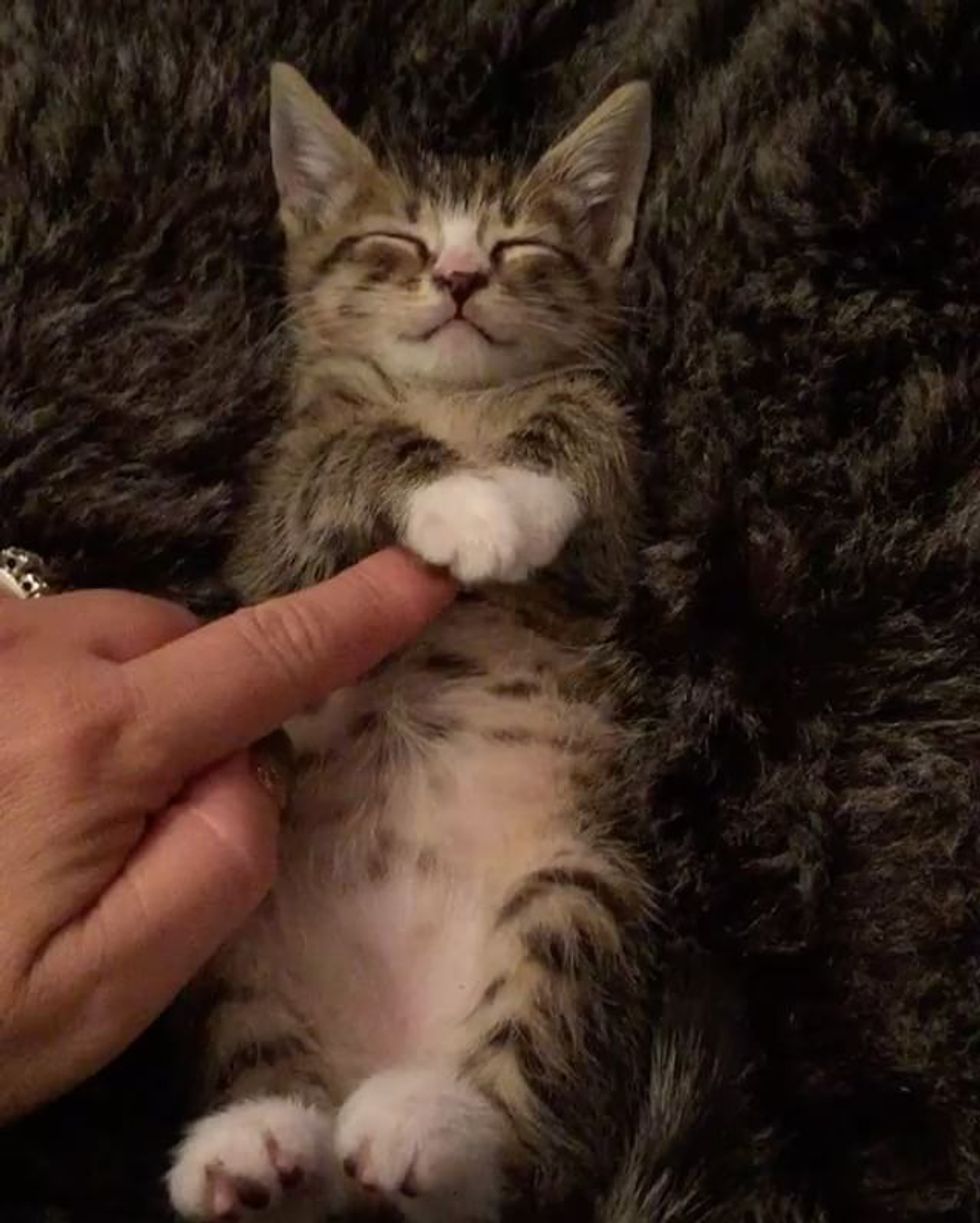 Courtesy: Athina @rukasthecat
Rupert now knows what it's like to be loved and has found a place to call home.

"He turns very sweet when being held."
Share this story with your friends. You can follow Rupert on Instagram @rukasthecat. If you would like to support JerseyCats rescue efforts, click here to see how you can help.
Related story: Kitten Rescued from Under a Car Has the Loudest Pipes