A feral cat who survived a year living in the wild being tangled by a string, learned to trust and love his rescuers after they saved him.
Baloo survived in the wild with a string wrapped around his neck and under his arm for more than a year. He was trapped and taken to Tabby's Place.
"In his early months with us, as our courageous vet team ministered to his needs, he reacted with...well, extreme violence," Angela Townsend of Tabby's Place said.
"He was scared to death of us; he'd hiss at the slightest movement."
As Townsend wrote on their blog, "Is Baloo not the cat who wished us dead even as we saved him from string, the ferocious feral counting down the days 'til he was free from walls and wonky human touch?"
They assumed that he'd need an outdoor living situation. "But then, all of a sudden, Baloo turned into the biggest mushmouse in the history of love," Townsend said.
More info Tabby's Place | Facebook
Three months after the rescue!
"By the beginning of June (2015), he had become so relaxed that he'd roll over onto one side when you called his name. He enjoys tummy rubs and gives head butts."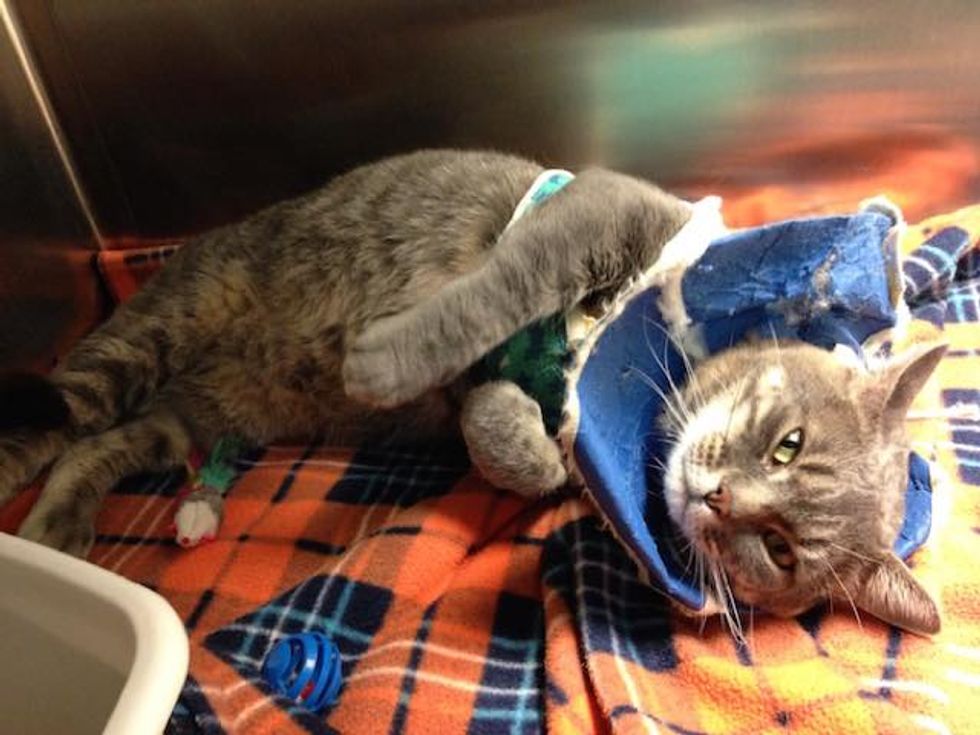 Watch video: It's hard to believe that he was once a "ferocious feral". Look at him now!
Today, Baloo has found his forever home where he gets all the belly rubs he wants.
What a second chance can do! Share this story!