A cat was saved by the firefighters from a burning home on Wednesday July 31 in South Bend, IN. South Bend firefighters Troy Platz and Ken Knoell pulled the black and white cat named "Little" out of the burning home and provided the kitty very needed oxygen.
When Jocelyn Wallace saw her beloved cat, she clutched Little. It was an emotional reunion.
South Bend firefighters battle a house fire, trying to bring all the people and pets to safety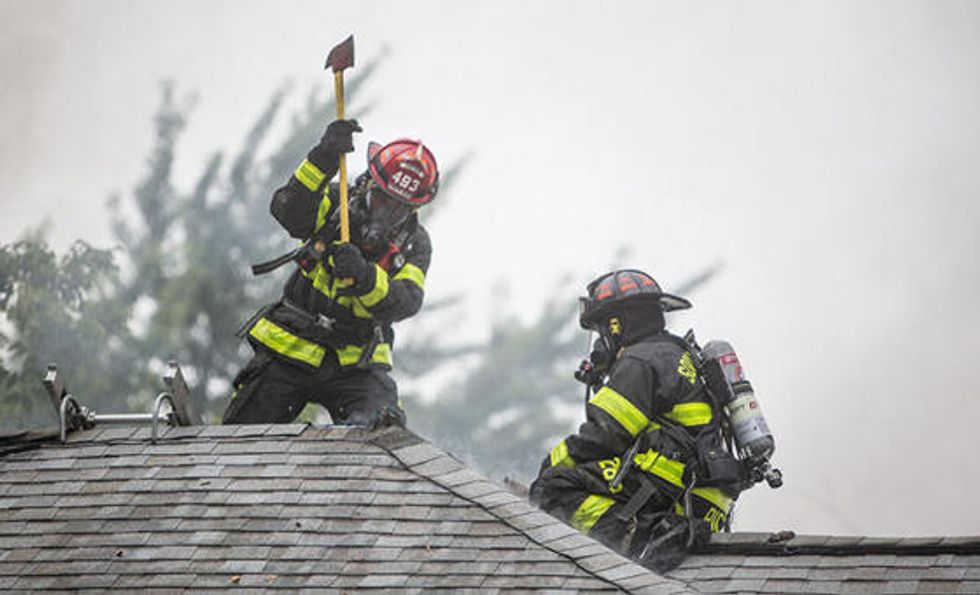 Firefighters Troy Platz carries Little the cat saved from the house fire.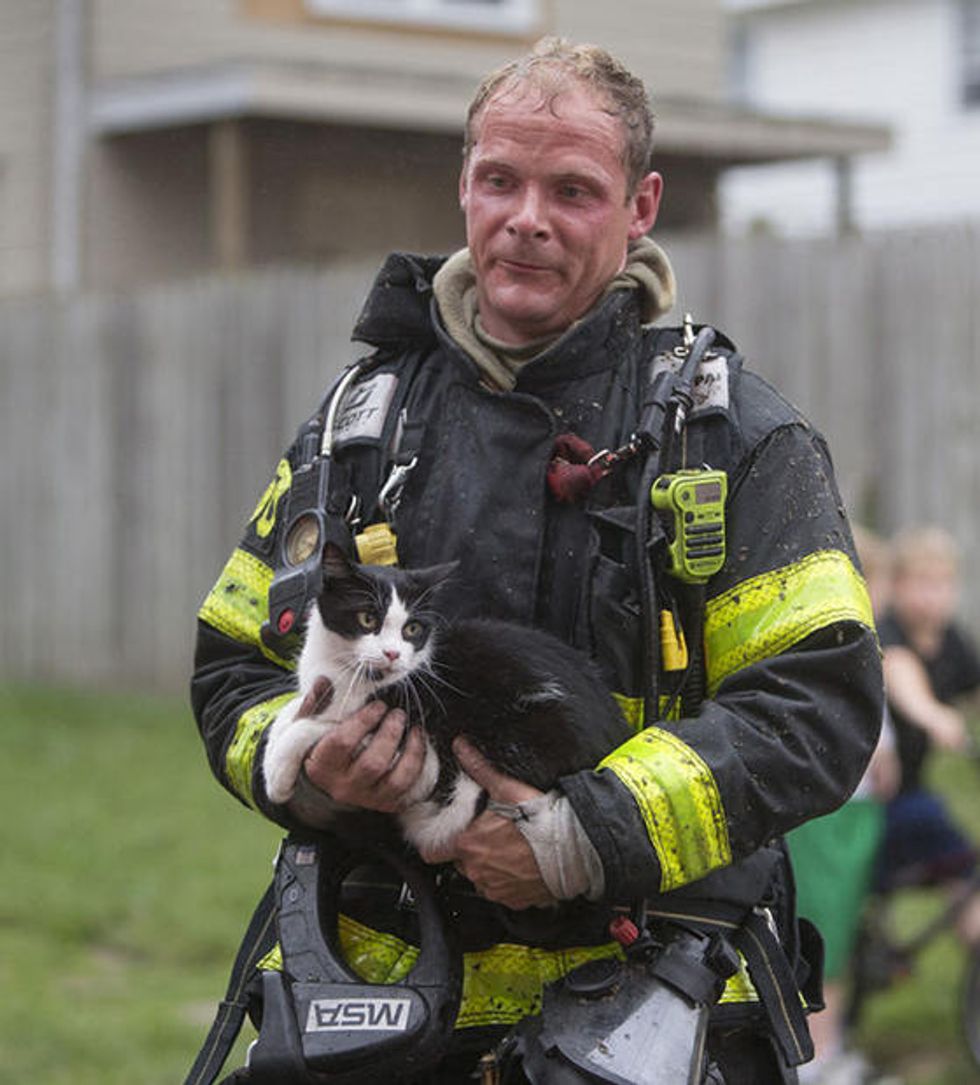 Firefighters Troy Platz and Ken Knoell give the black and white kitty oxygen.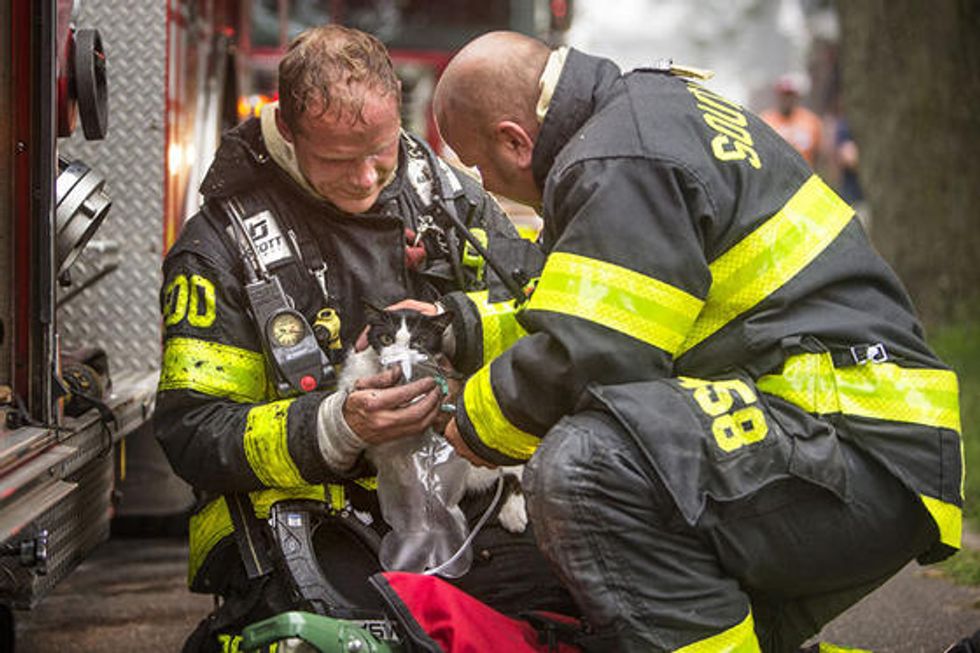 Little is treated with oxygen and care by the firefighters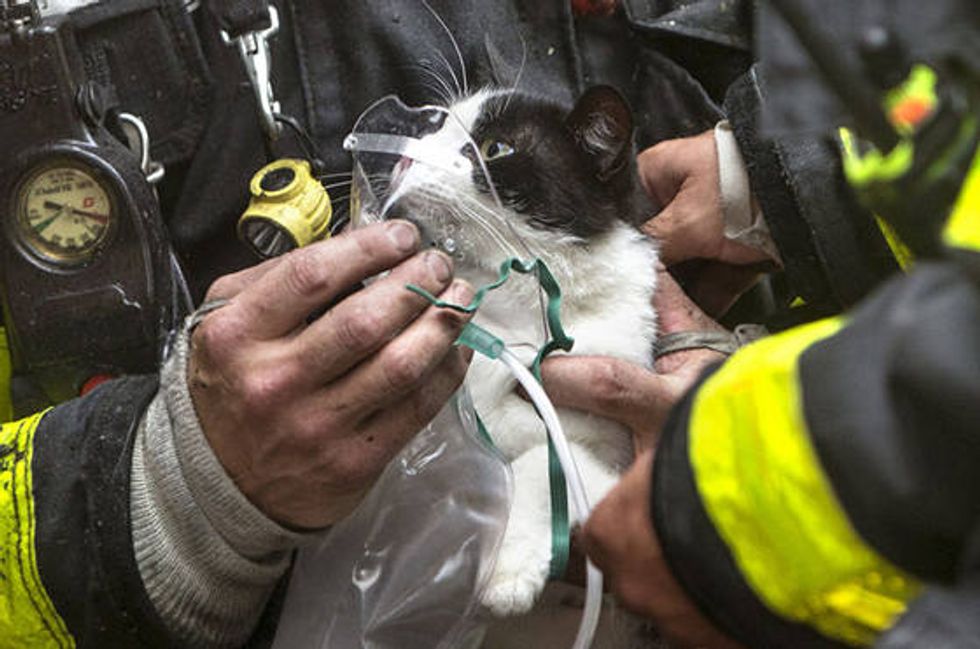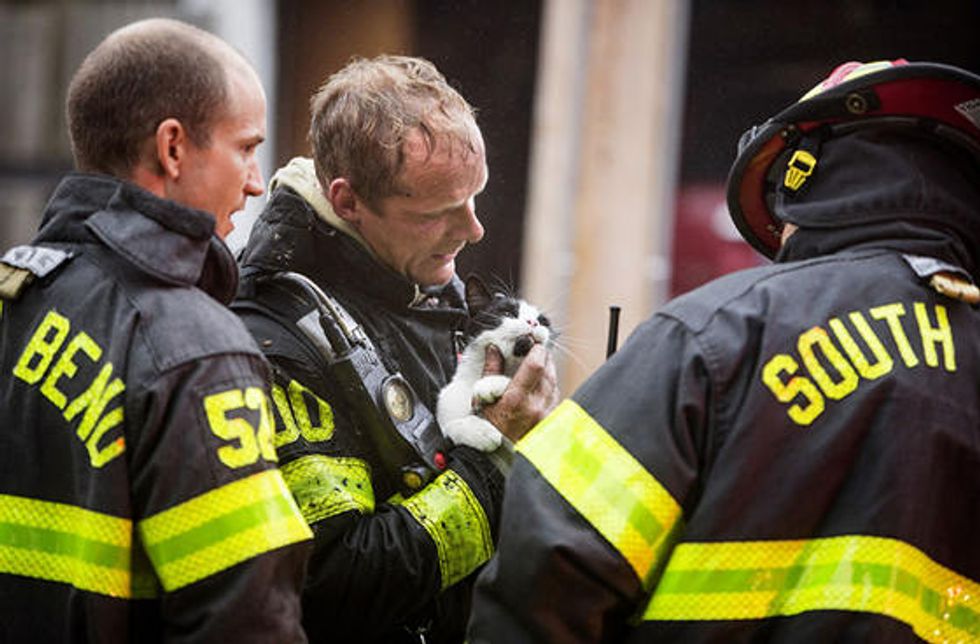 South Bend firefighter Jeremy Remble reunites Little with his family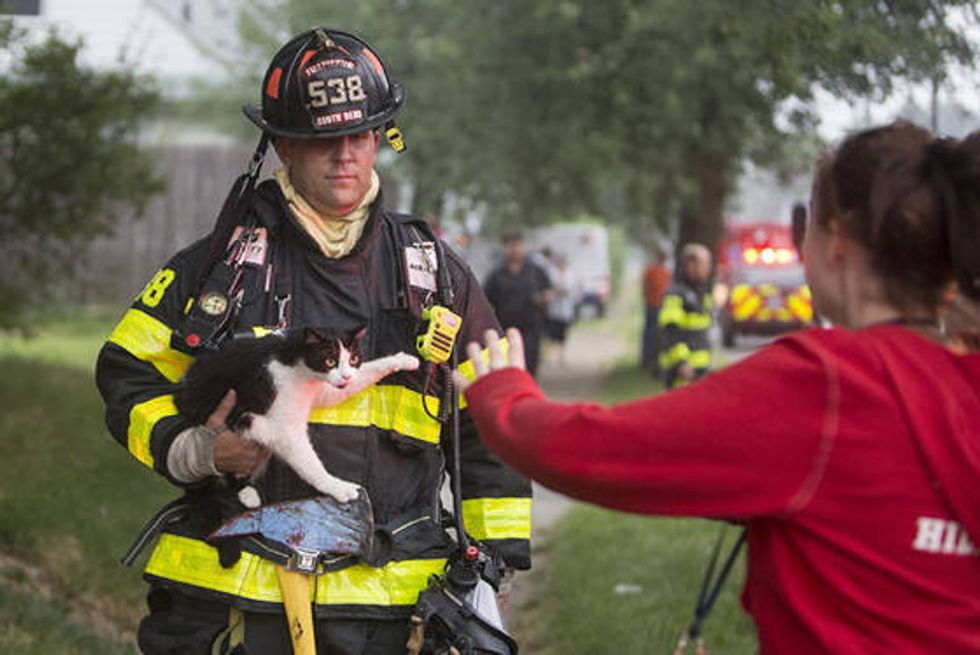 When Jocelyn Wallace sees Little, she clutches her beloved cat.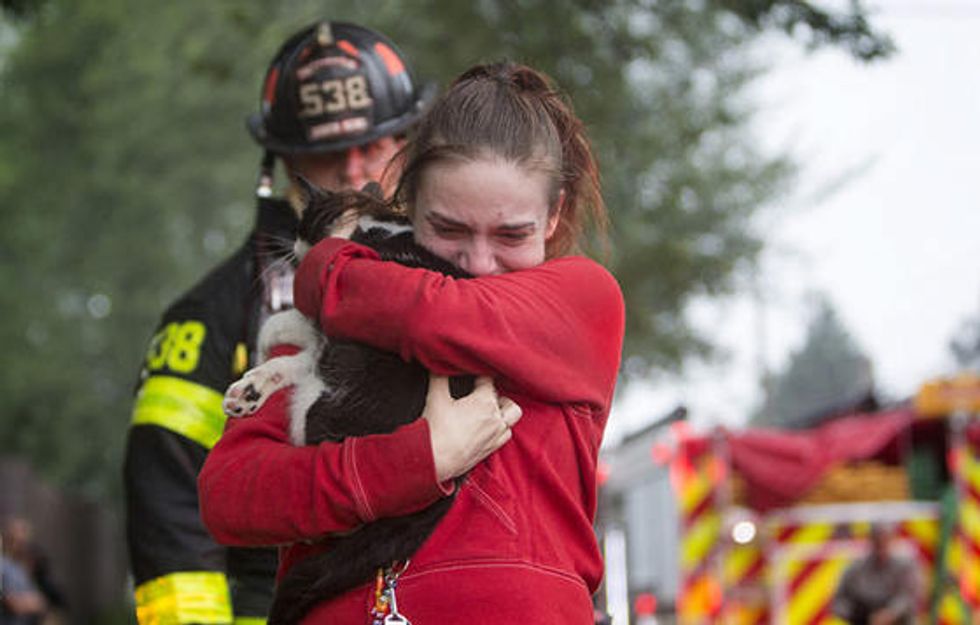 It is an emotional reunion.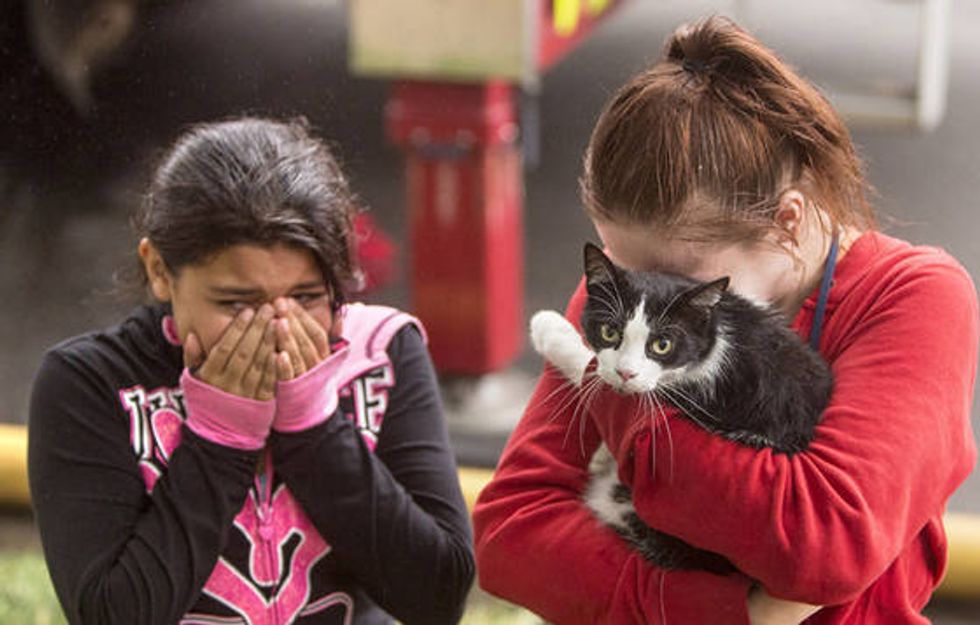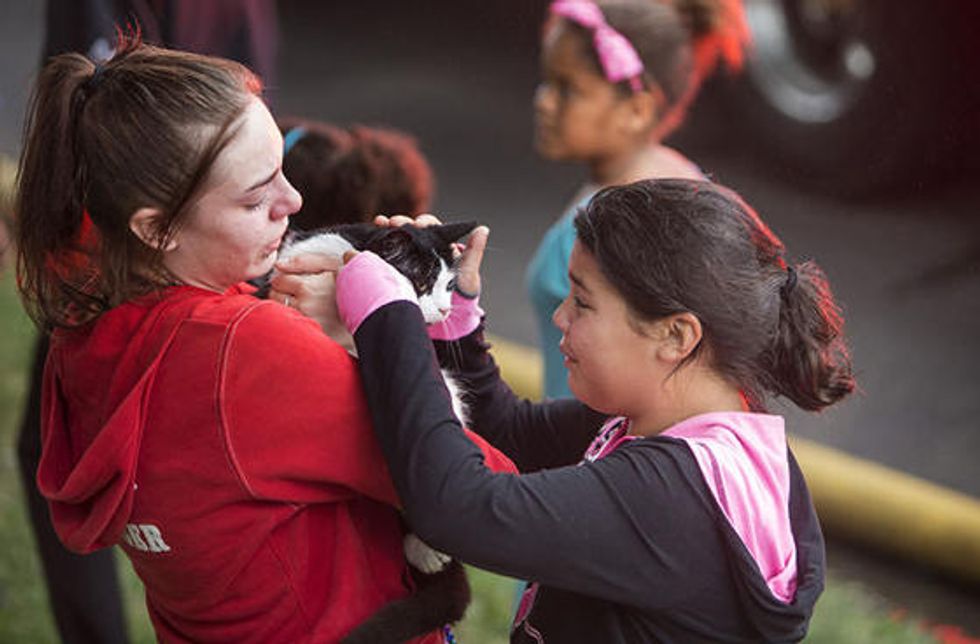 Source: South Bend Tribune.