This kitty owes his life to a few firefighters from Ann Arbor, Michigan who braved against a raging house fire that was eating away the roof of an apartment complex, trying to get the kitty out to safety.
When firefighters saw the cat sitting on the window sill, they jumped into action immediately.
The cat was in a dangerous situation where the fire was burning away the roof and getting into the attic. Firefighter Jason Gravelle went up on a ladder, leaning in through the window on the third floor. Another firefighter rushed to aid him, keeping him secure and allowing him to learn through further to get to the cat.
The room was on fire and the roof started to fall, the cat finally put his trust in the firefighter and came into his hands. Gravelle quickly put him in his arms while carefully descending down the ladder.
Thanks to the heroic act by the firefighters, all the pets were accounted for that day.
Watch firefighters rescue cat from a burning house: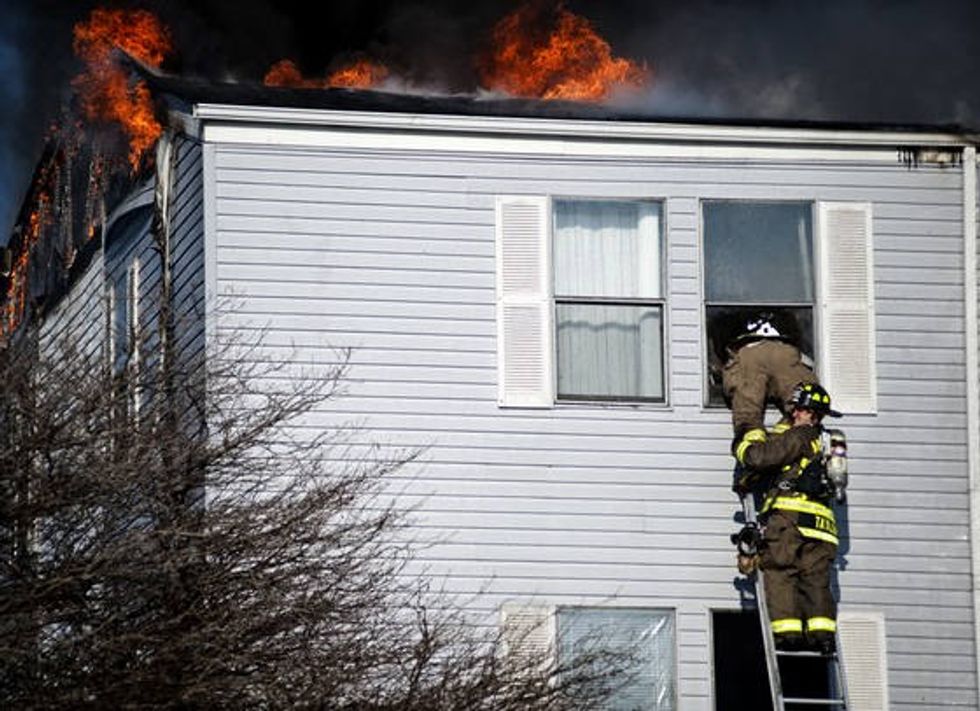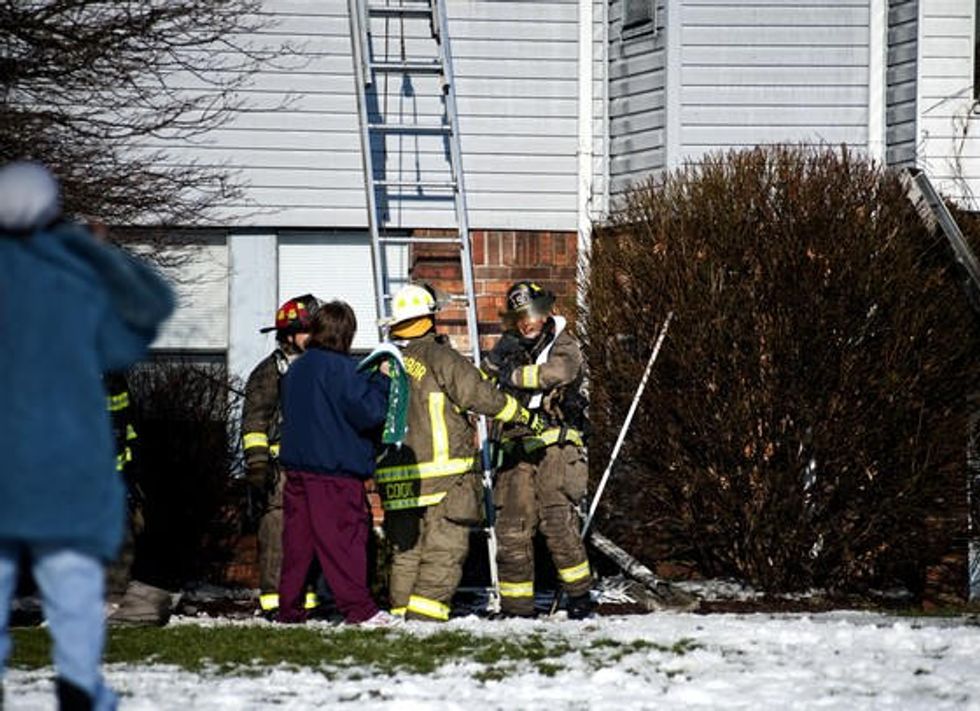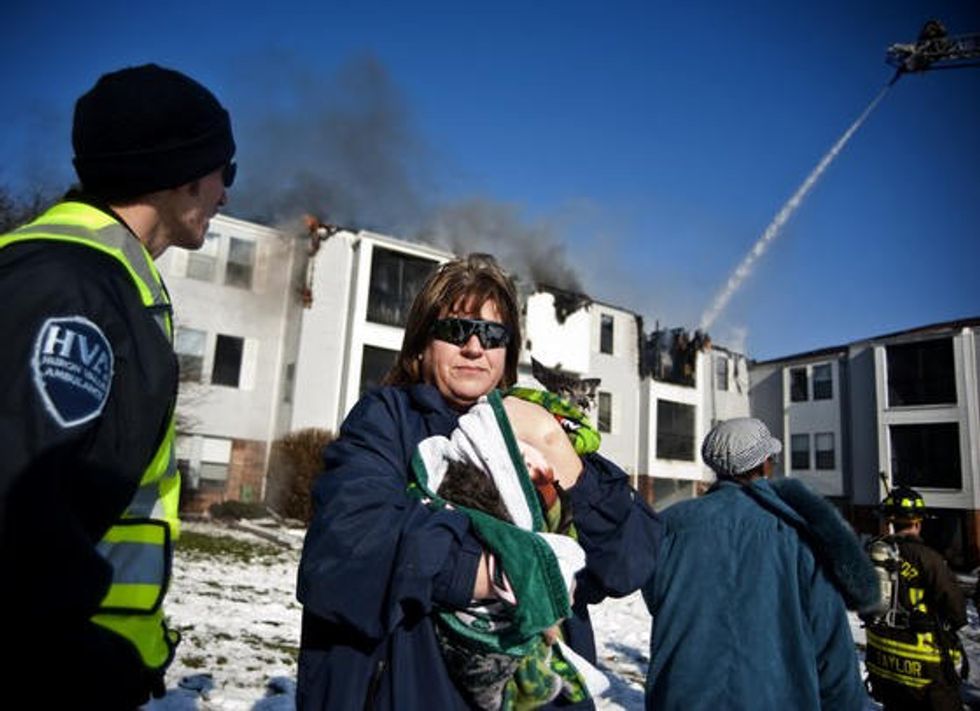 Source: AnnArbor.com