This fluffy cat found the softest and the most comfy place to knead on - his belly :).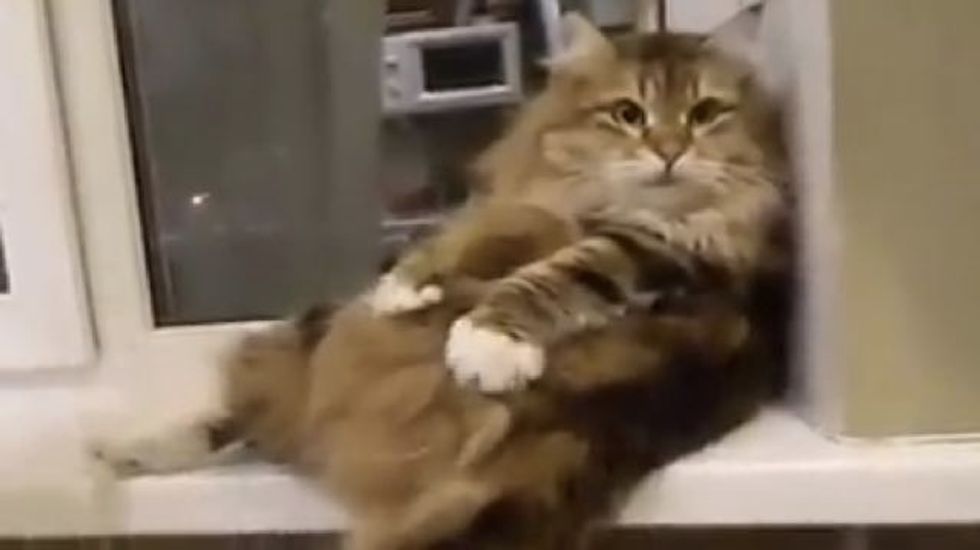 Many cats like to knead as a way to relax. To some, it reminds them of nursing, which makes them happy when they massage on something soft.
This fluffy boy doesn't need a pillow or a blanket to knead on. He's found the softest place of all - his fluffy belly!
Those big mittens!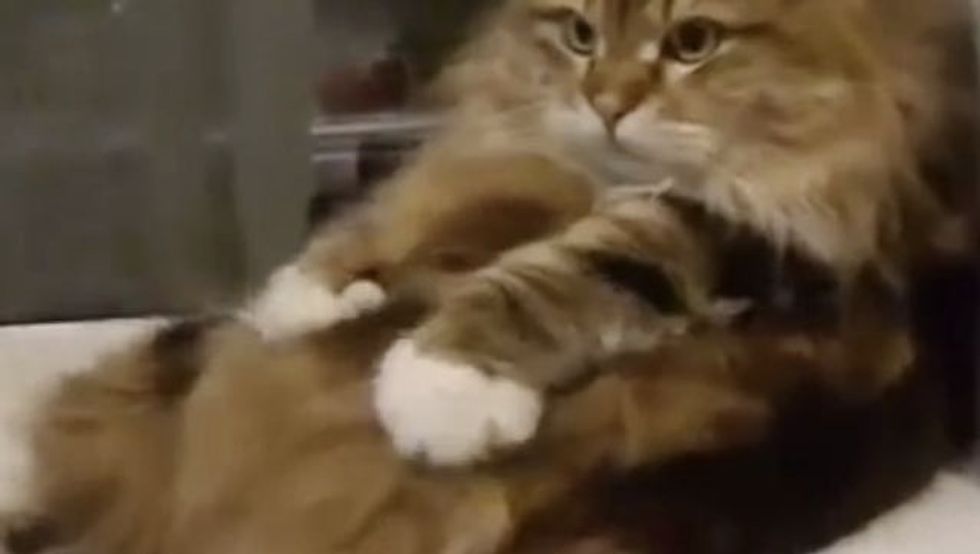 Watch the full video here:
Awwww

Posted by Cats on Monday, January 11, 2016