When Kenzie Jones went out of town, she asked her boyfriend, Chase Stout, not to forget to feed the kitten. The guy decided to prove his dedication to his girlfriend by making something special for the little kitten.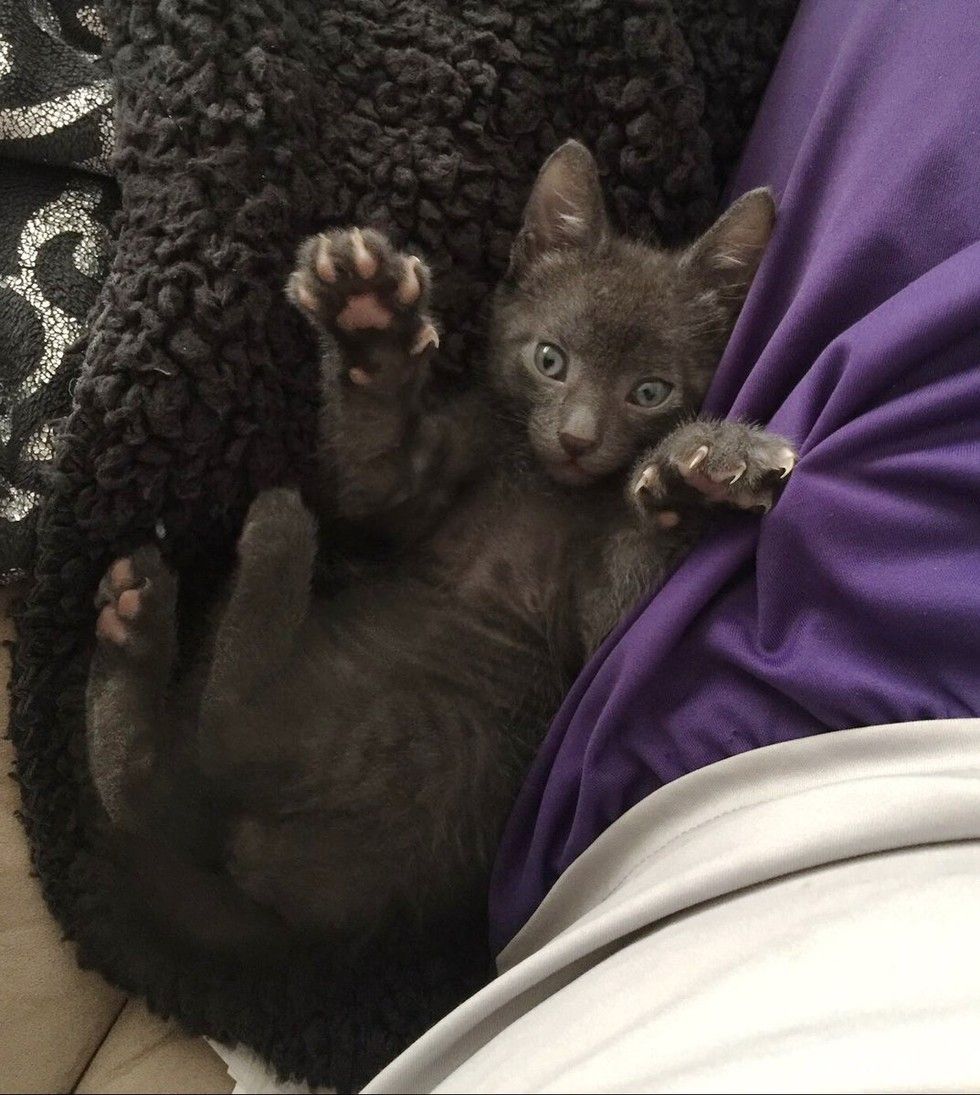 Courtesy: Chase Stout
The couple recently adopted a kitten, Mr. Wilson, who quickly became Jones' little pride and joy. The tiny feline buddy adjusted nicely to his new home.
Stout has been on the sideline when it comes to feeding the kitten. His girlfriend Jones is a protective mom, who makes sure her fur babies (Mr. Wilson the kitten and Huey the dog) are always loved and spoiled.
So when she went out of town and left them with her boyfriend, she was a bit worried. "My girlfriend told me to make sure I feed (the kitten) breakfast," Stout told Love Meow.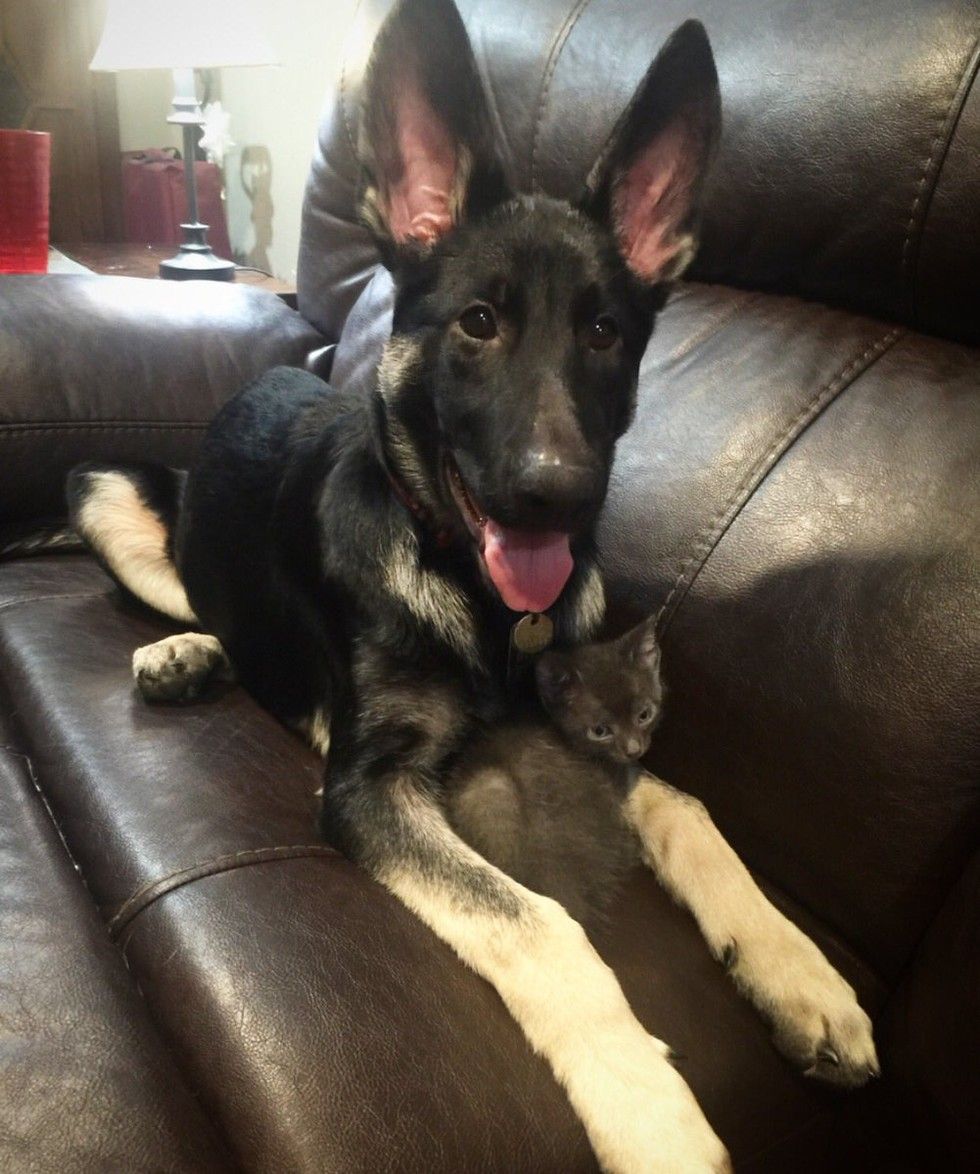 Courtesy: Chase Stout
Stout came up with an idea to show his girlfriend his commitment to taking good care of the kitten by having breakfast with Mr. Wilson and making something special just for him.
He made himself pancakes for breakfast and decided to make a stack of mini pancakes for Mr. Wilson as well.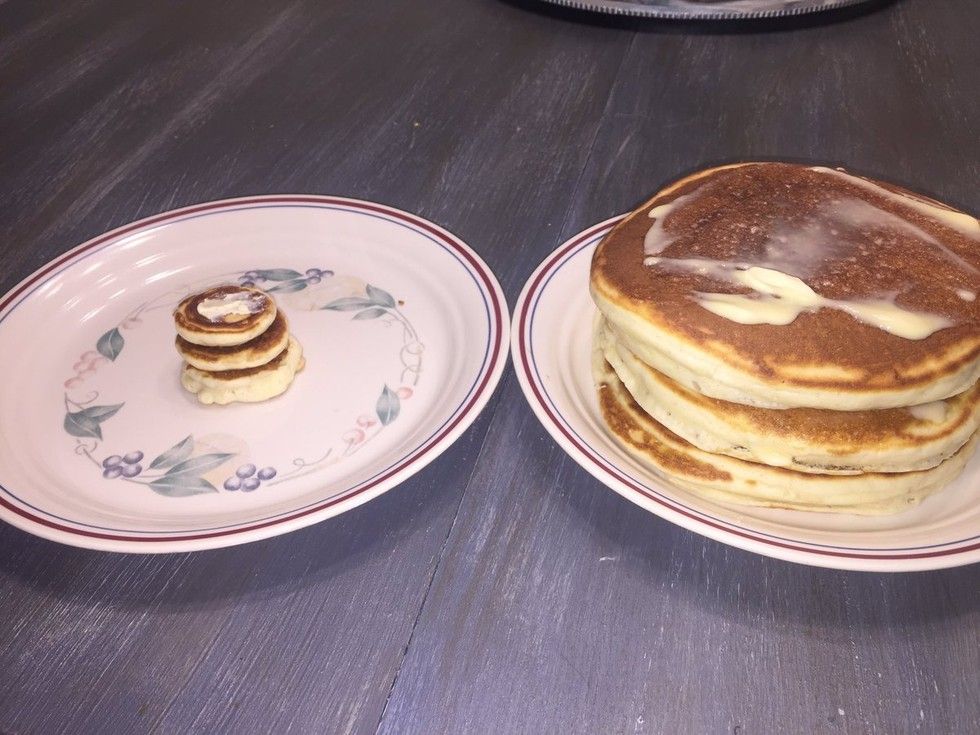 Courtesy: Chase Stout
"I was craving pancakes, but I couldn't leave Wilson hanging so I made myself a stack of 3, and I made him a stack of 3 just scaled down to his size," Stout told Love Meow.

"I sat him on our kitchen table so he could have breakfast with me."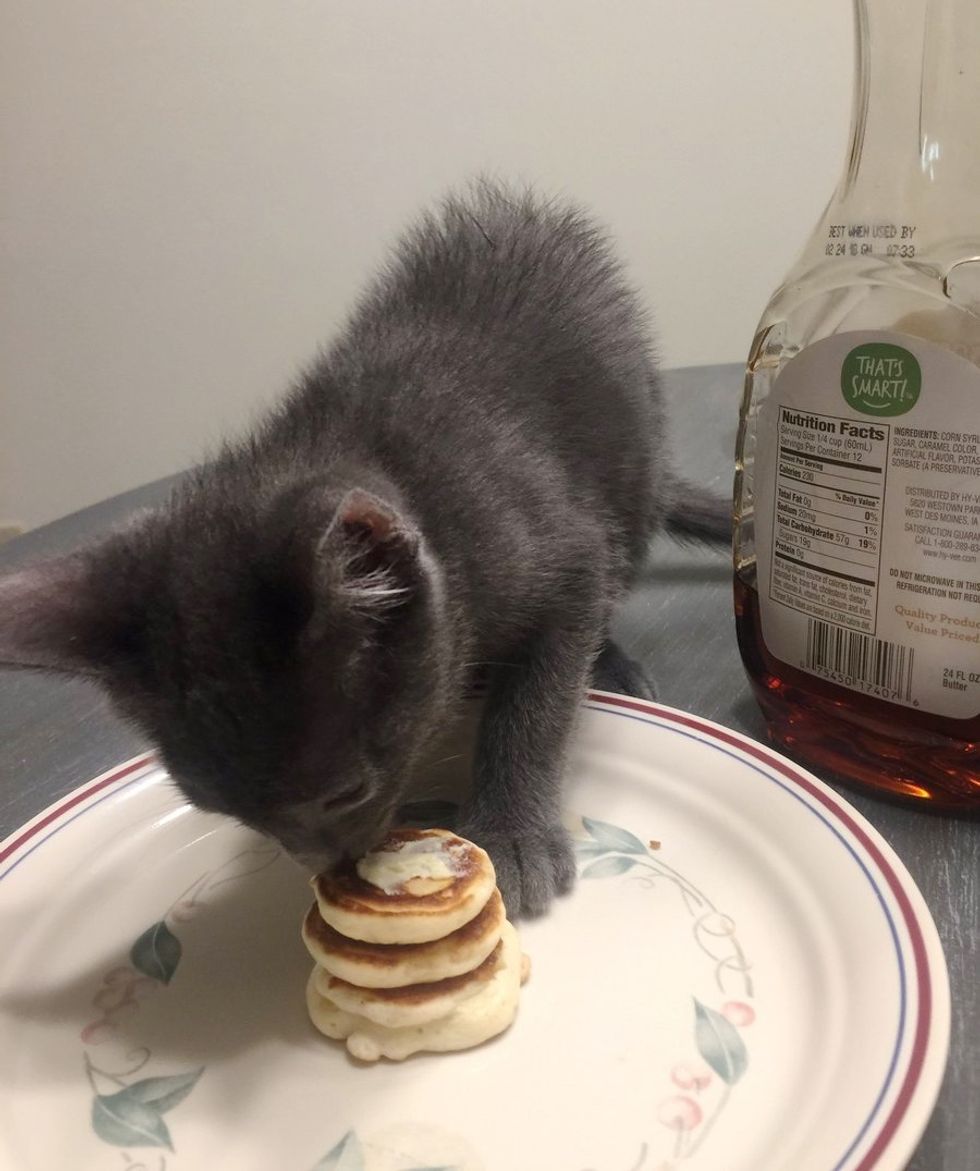 Courtesy: Chase Stout
Of course, the kitty had his own kitten fancy feast (kitten food), but he appreciated Stout's dedication by giving the pancakes a few approval licks.
When Mr. Wilson came to his forever home, he fell in love with Huey the German Shepherd pup.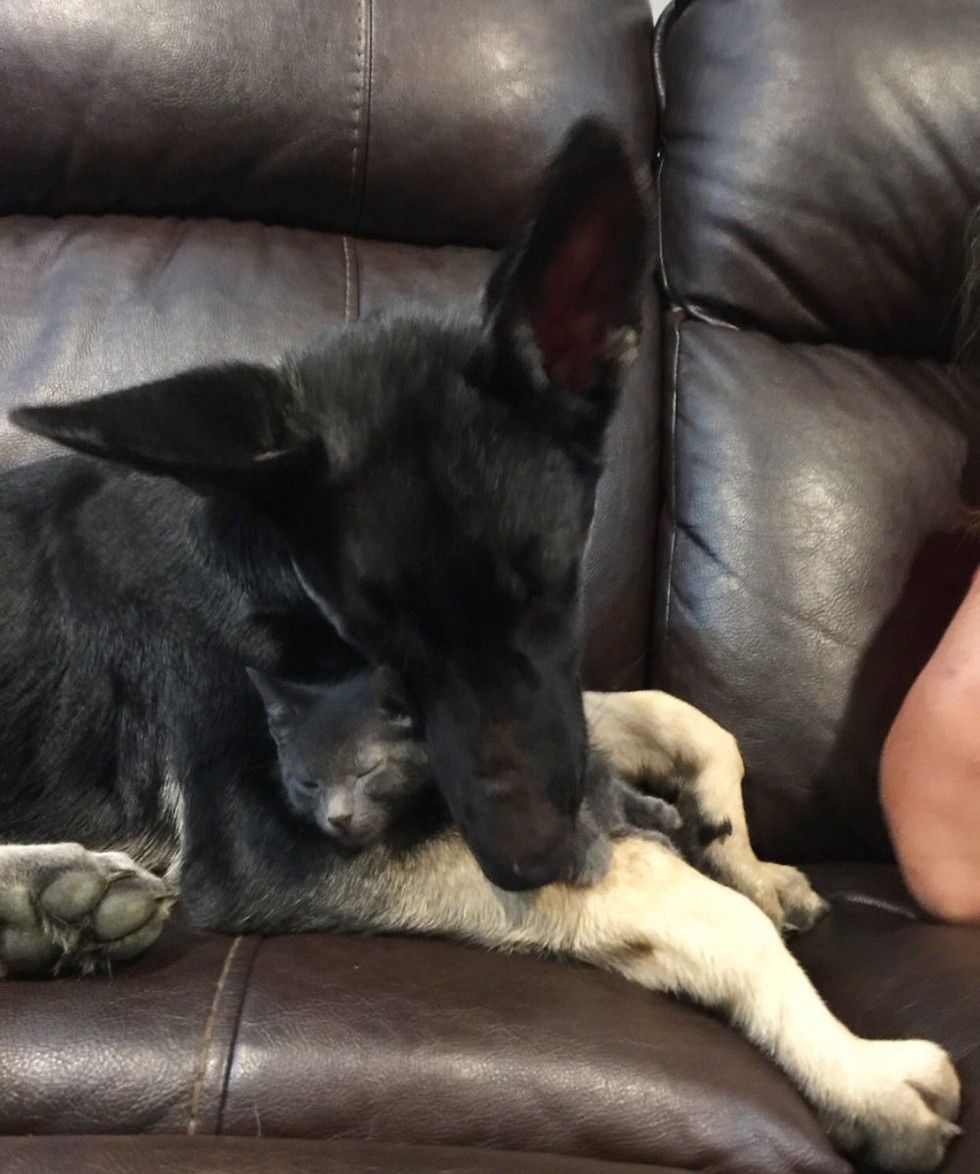 Courtesy: Chase Stout
Huey took the little feline buddy under his wing.
Mr. Wilson looks up to Huey and Huey is very protective of his feline baby.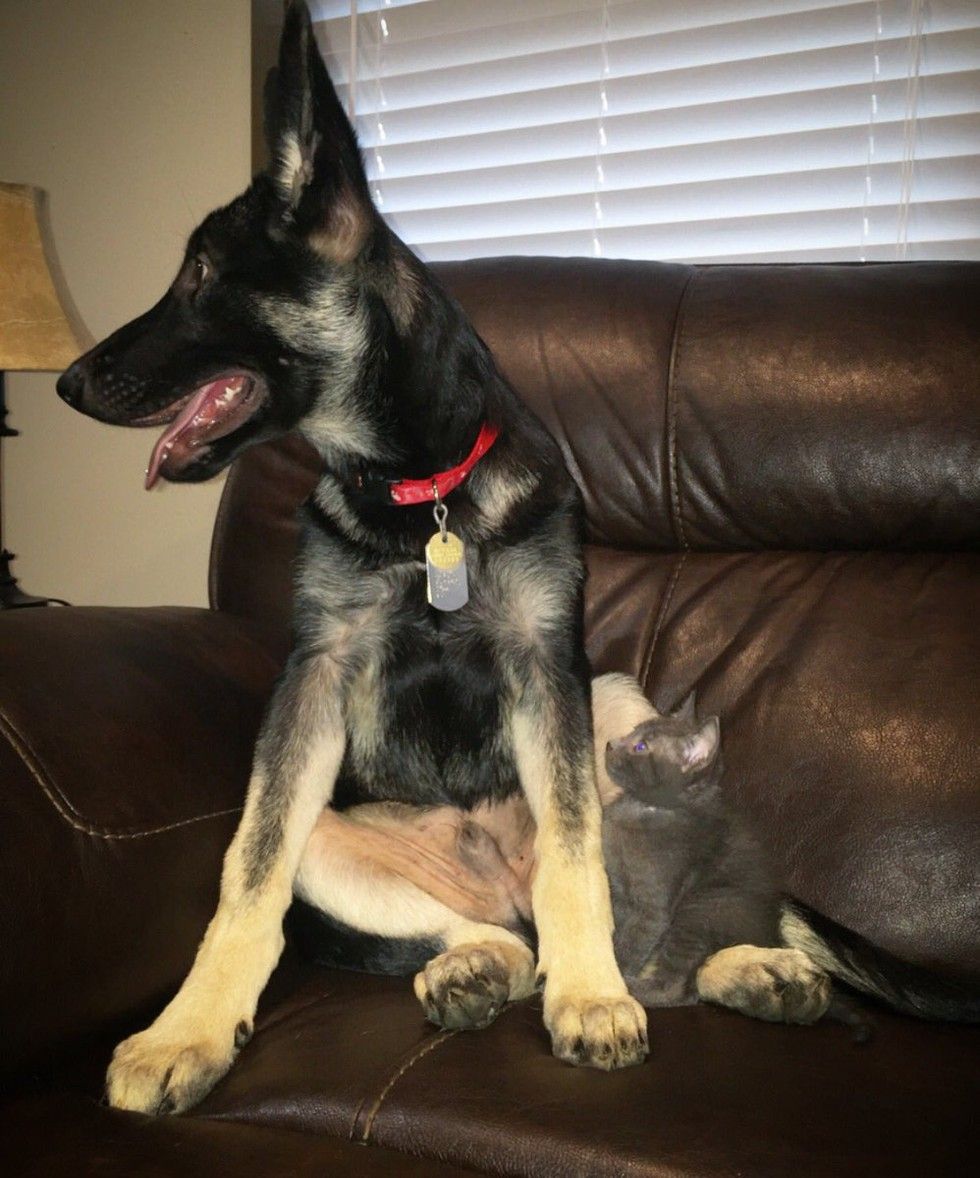 Best of friends!Courtesy: Chase Stout
The little kitten has brought a lot of joy to the family since day one.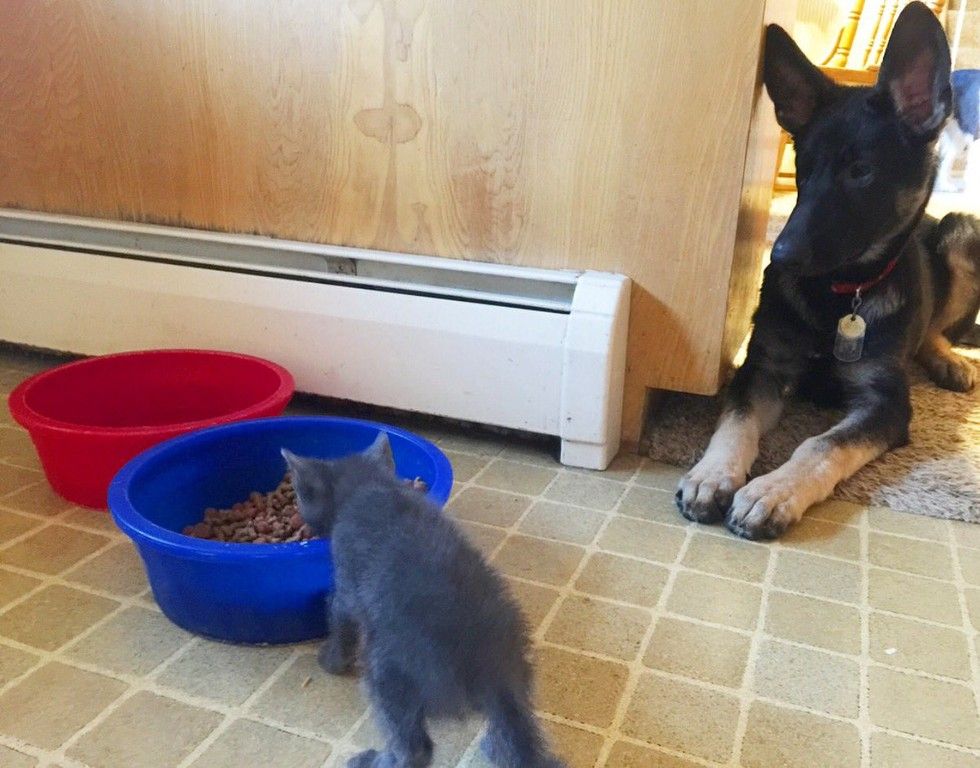 Courtesy: Chase Stout
Stout is very proud to have him as his best bud.
Mr. Wilson tells Stout he is a good dad by giving him a hug attack.
When you show your parents a picture on your phone and they start swiping through the others https://t.co/y8vVZOYdfT

— Chase Stout ✈️ (@Chase Stout ✈️) 1475110850.0
Handsome Mr. Wilson!
When you are confident you chose the best pumpkin at the patch. https://t.co/F9e1QAiuZv

— Chase Stout ✈️ (@Chase Stout ✈️) 1477273014.0
Share this story with your friends.

Related story: Man Serenades to 4 Kittens and Keeps Them Enthralled