A feral kitten walked up to a man for food and chose him to be his human forever.
Meet Mr. Cheshire Cat!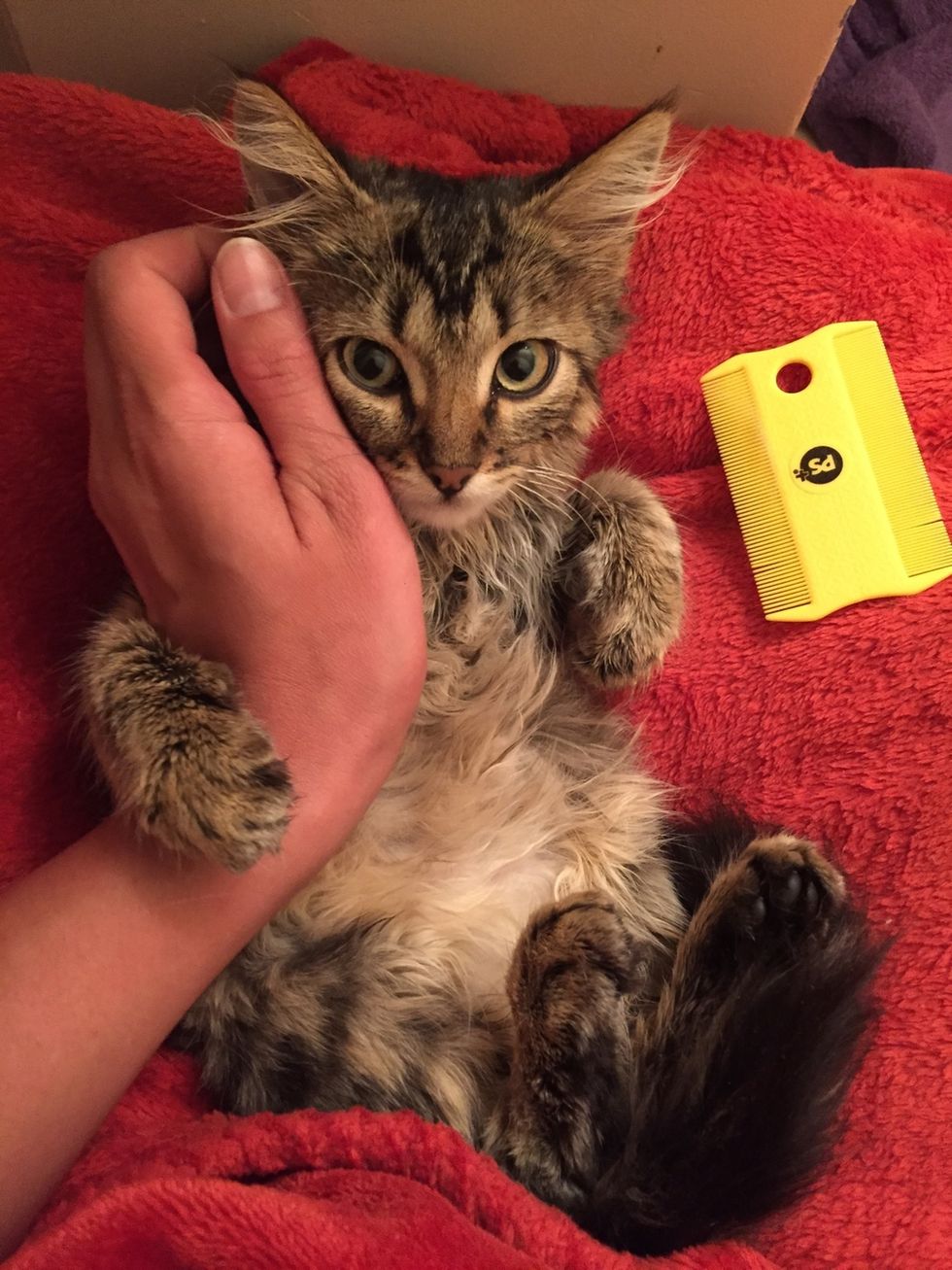 Courtesy: PrettyPinkT-Rexy
A feral kitten came to a man for some food, but as his curiosity grew, he began to spend more time with his caregiver and wanted to know everything he was doing.

"My husband was feeding feral kittens at work and one turned out to be very curious about him," reddit user PrettyPinkT-Rexy said."Turns out he's quite happy to be loved."
The kitten was from a feral colony near the man's work. He's been feeding and caring for the kitties there ever since he spotted them.
"He's always had a special place in his heart for animals," PrettyPinkT-Rexy told Love Meow.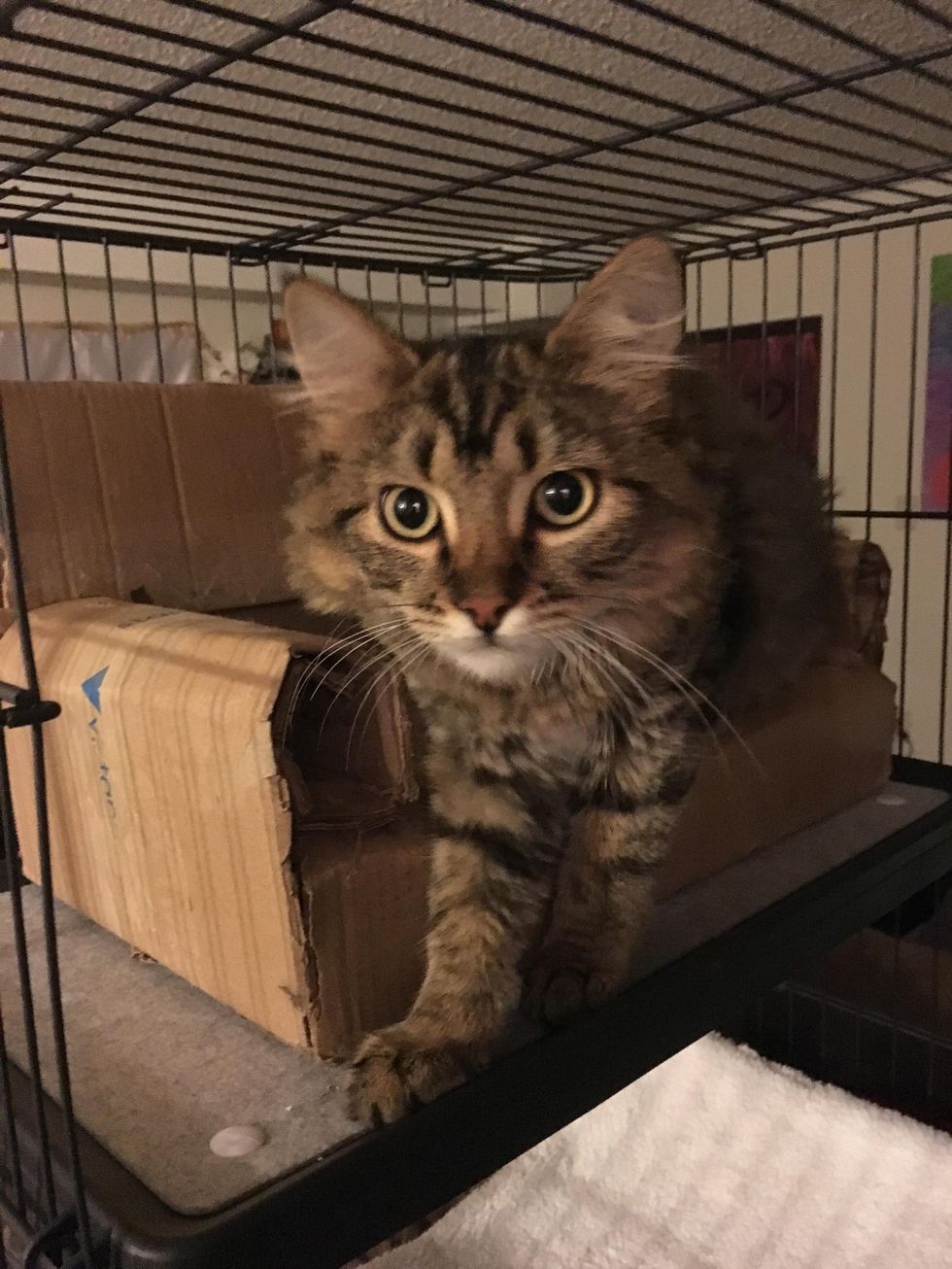 Courtesy: PrettyPinkT-Rexy
The little kitten was just a month old when he first encountered his human friend.
"We actually call him Cheshire because he was so curious about my husband he would always hang out and watch him work instead of hiding all the time and he crept closer over months until he let my husband pet and handle him."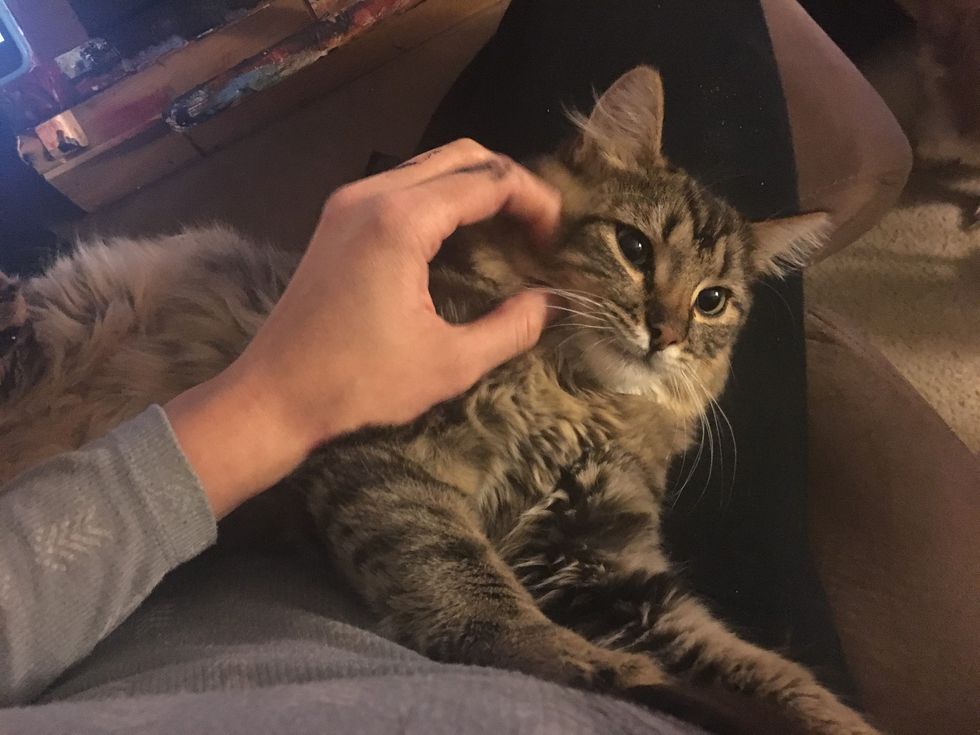 Courtesy: PrettyPinkT-Rexy
After four months of feeding and trying to earn his trust, the little fluffy kitty finally allowed the guy to pick him up. "Shortly after that he was able to catch him and bring him home."
Several other kitties that the man has been caring for aren't as tame, but they are doing well with his help. The couple has been trying to contact local TNR programs to help them with the feral colony, but so far they haven't received a response.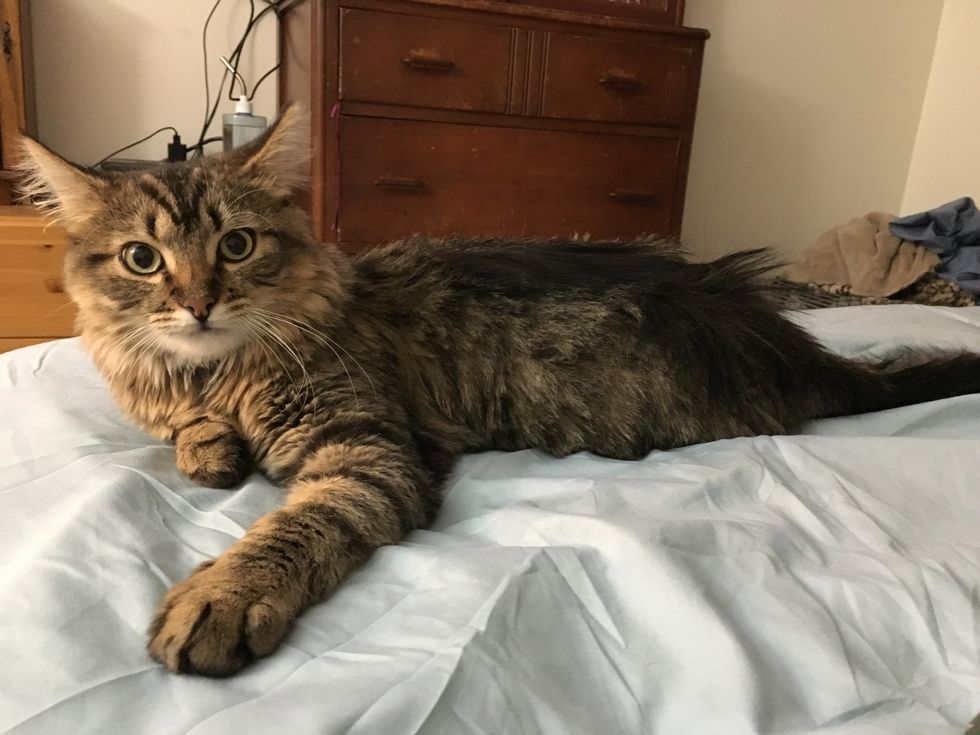 Courtesy: PrettyPinkT-Rexy
The man continues to care for the kitties and do whatever he can to save them.

"We love Cheshire so much. He gets along marvelously with all of our dogs as well and our female dog claimed him as her 'pup' and takes time to groom him and watch over him."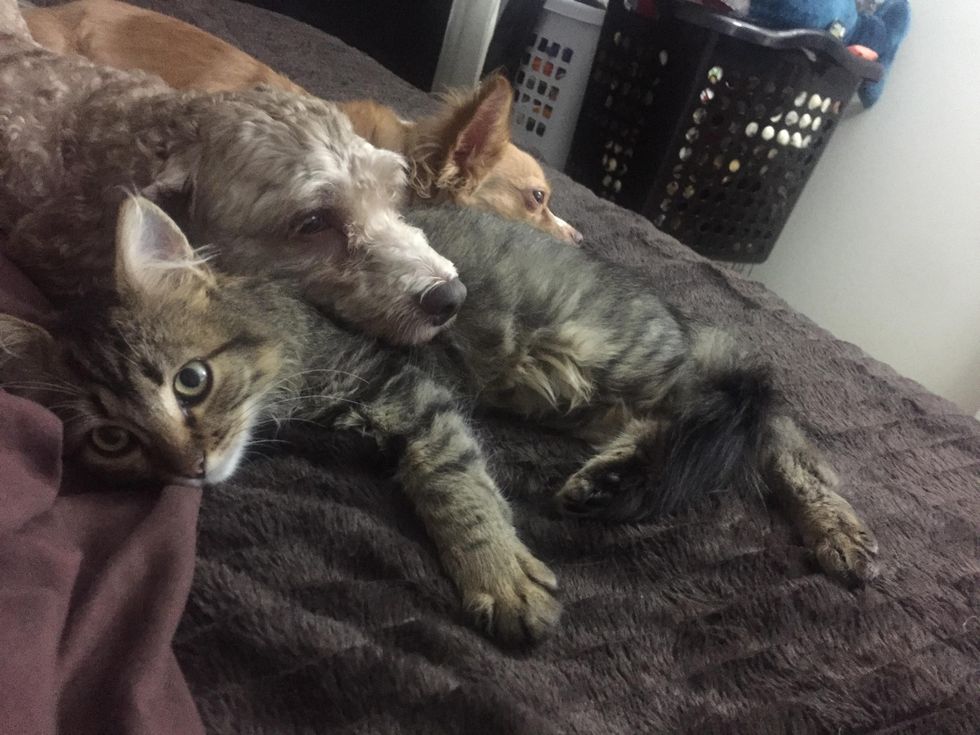 Courtesy: PrettyPinkT-Rexy
"My husband fed [the feral kitties] for about 4 months every day and this is the only one that would get within 15 feet of him and eventually allowed him to pet him and pick him up."

The fluffy boy doubled in size in just a couple weeks after he moved into his forever home.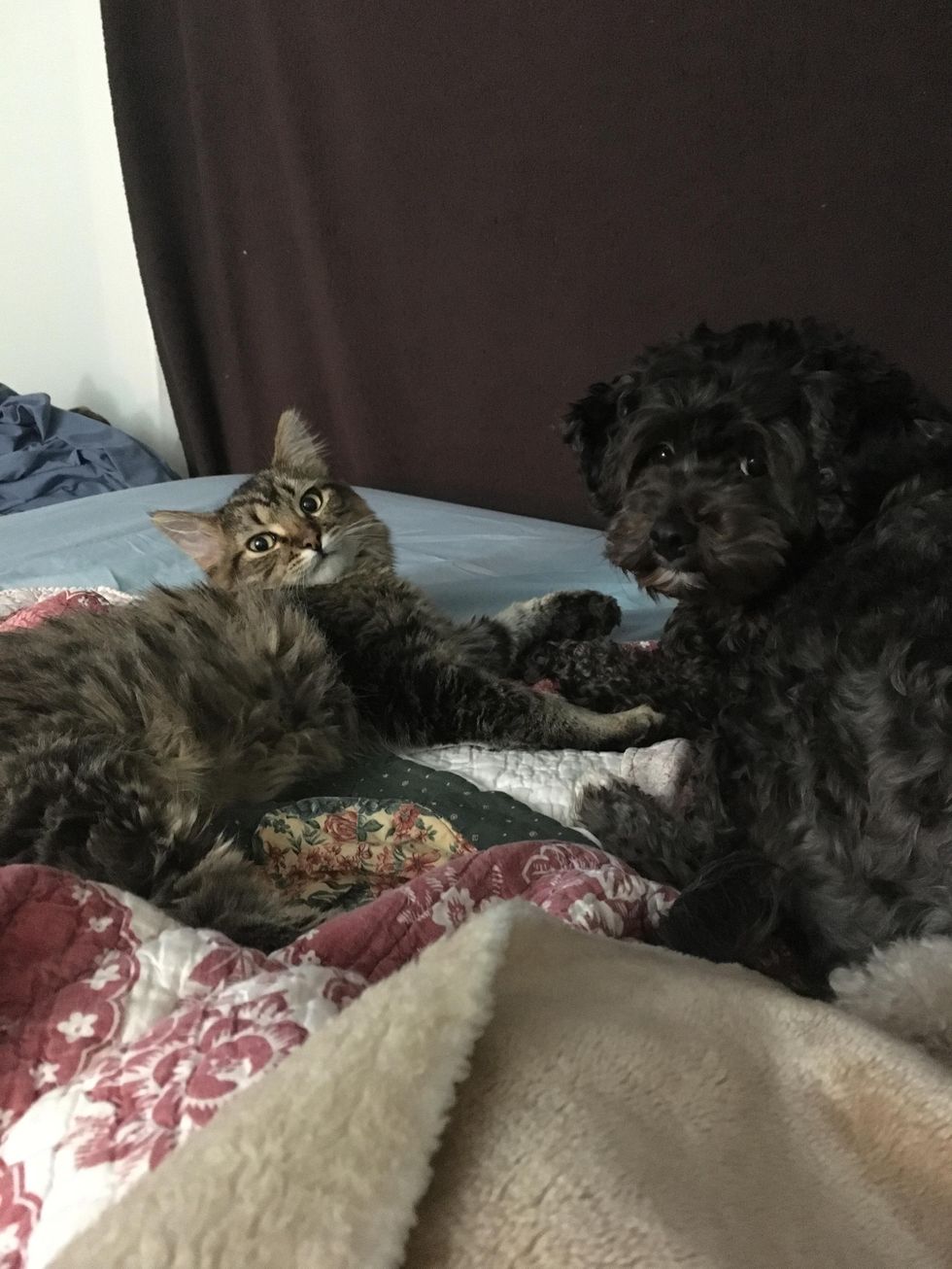 Courtesy: PrettyPinkT-Rexy
"He certainly chose my husband and we were very happy with his choice! My husband is a big softy."

Cheshire getting a lot of love and kisses from his new "mama".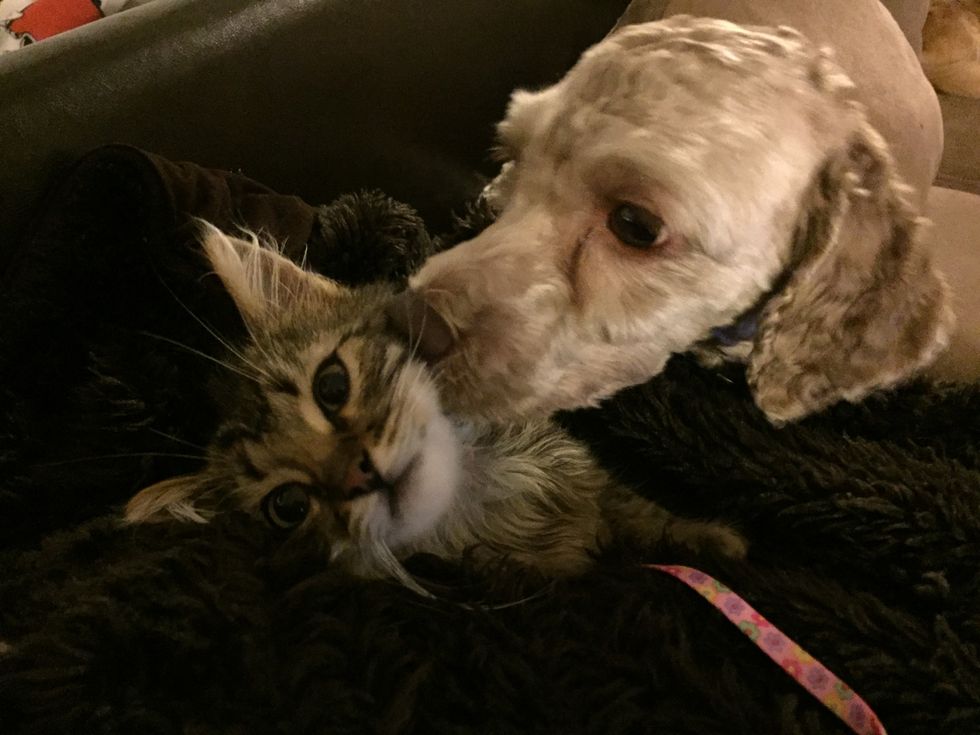 Courtesy: PrettyPinkT-Rexy
Share this story with your friends.
Related story: Pregnant Stray Cat Walks Up to Campers Meowing for Help for Her Unborn Babies