A hospice resident, whose only wish was to snuggle with kittens, got her wish granted. It was one of the best days she could have asked for.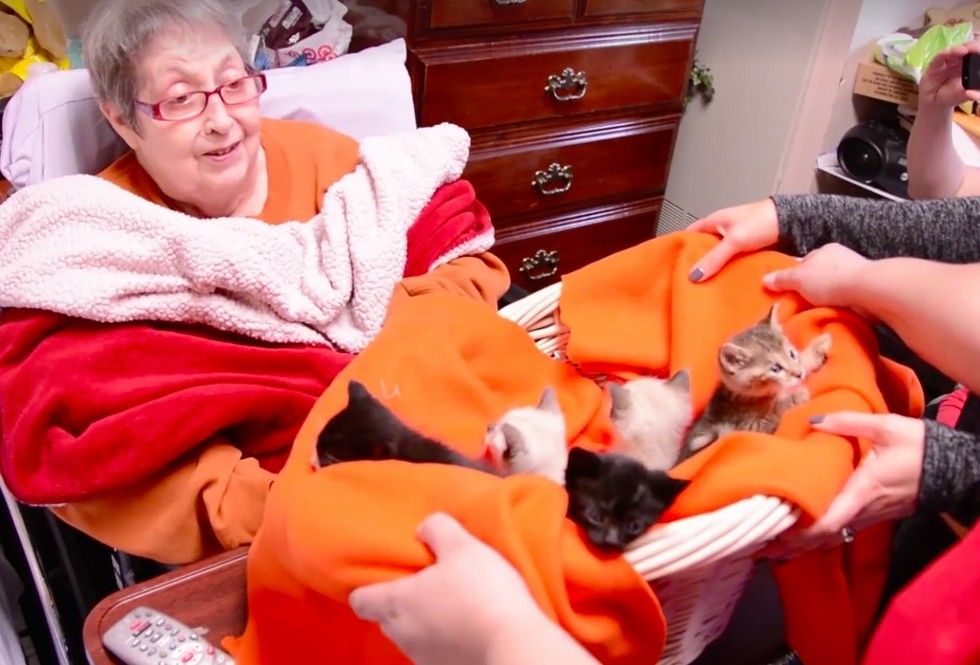 Courtesy: Great Plains SPCA
Carol at the Groves Community Hospice has a soft spot for cats and kittens. When she was asked what she wished to have, she simply said she wanted to have some kittens to snuggle.

The staff at the hospice was determined to make her wish come true. They reached out to Great Plains SPCA (in Merriam, KS) for a bit of help.
"We all know that pets can sometimes be just what the doctor ordered," Great Plains SPCA said. "So when we heard from GC Hospice that they had a resident whose only wish was to snuggle some kittens, we couldn't say no."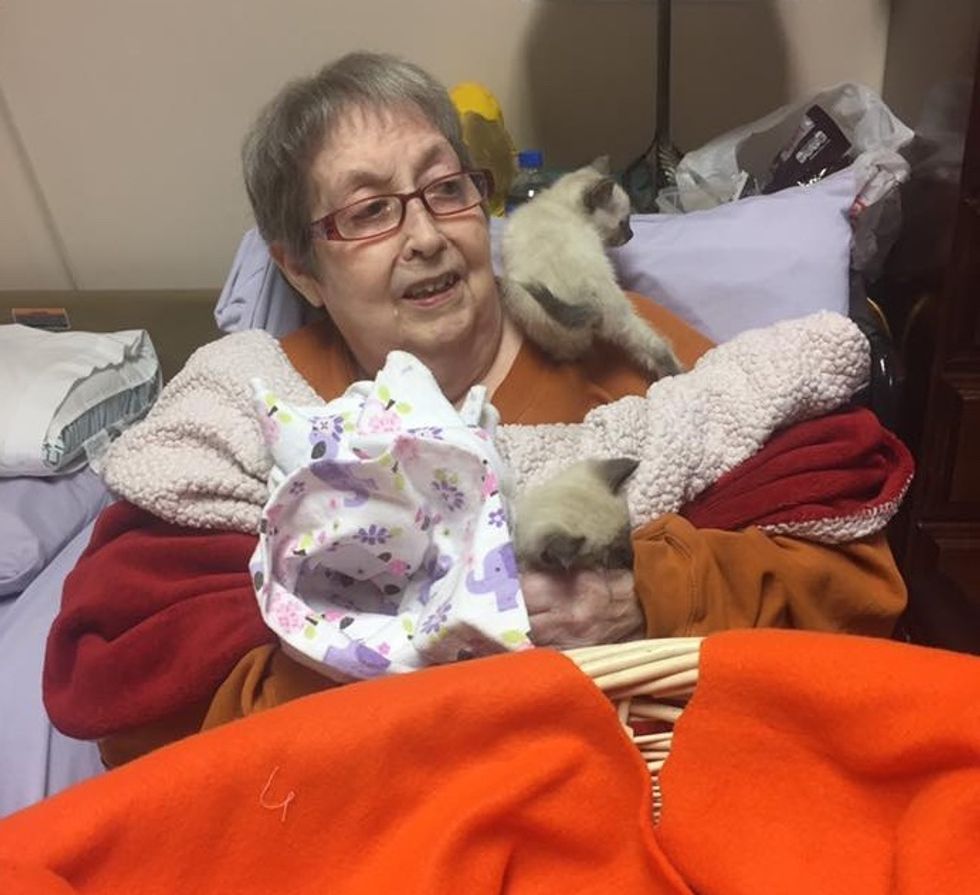 GC Hospice
"We brought not just one, but a whole basket of kittens to snuggle up to."
When they revealed the kittens to Carol, she was overjoyed. "Carol was thrilled to receive the basket of kittens!" Great Plains SPCA told Love Meow.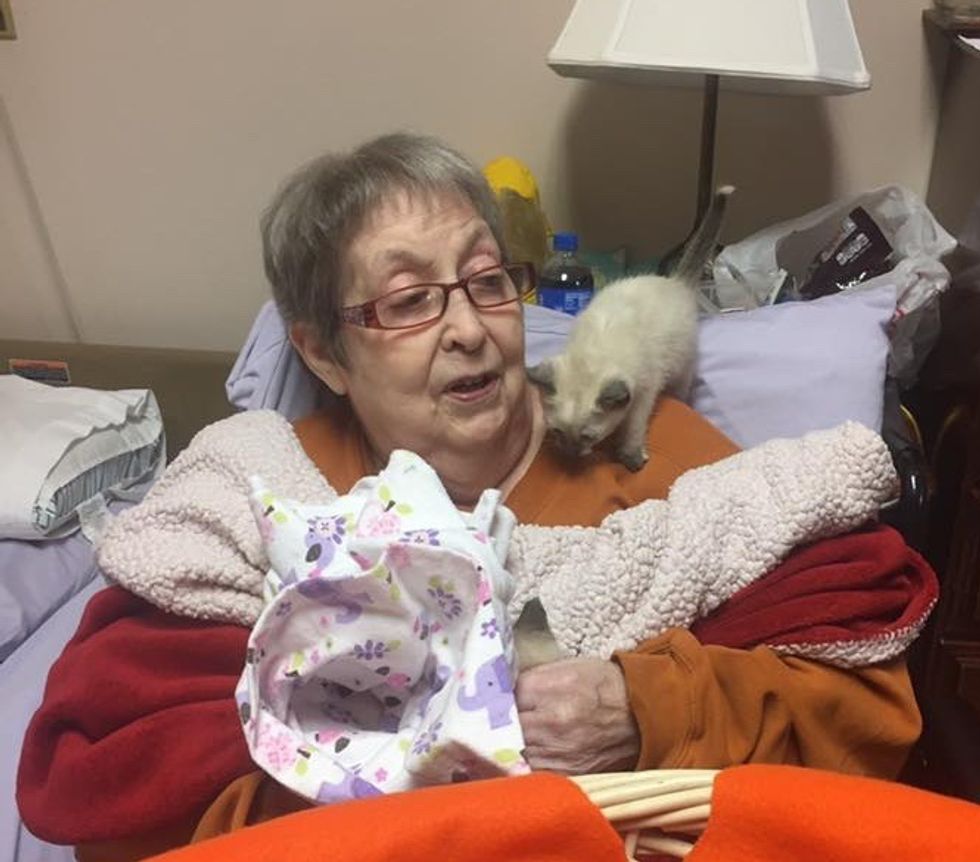 GC Hospice
Carol had one kitten held in her arms while another kitten was crawling on her shoulder. "They are precious... He's adorable," Carol said as she interacted with the kittens.
"We have worked with a few assisted living facilities to adopt pets for their residents," the rescue said.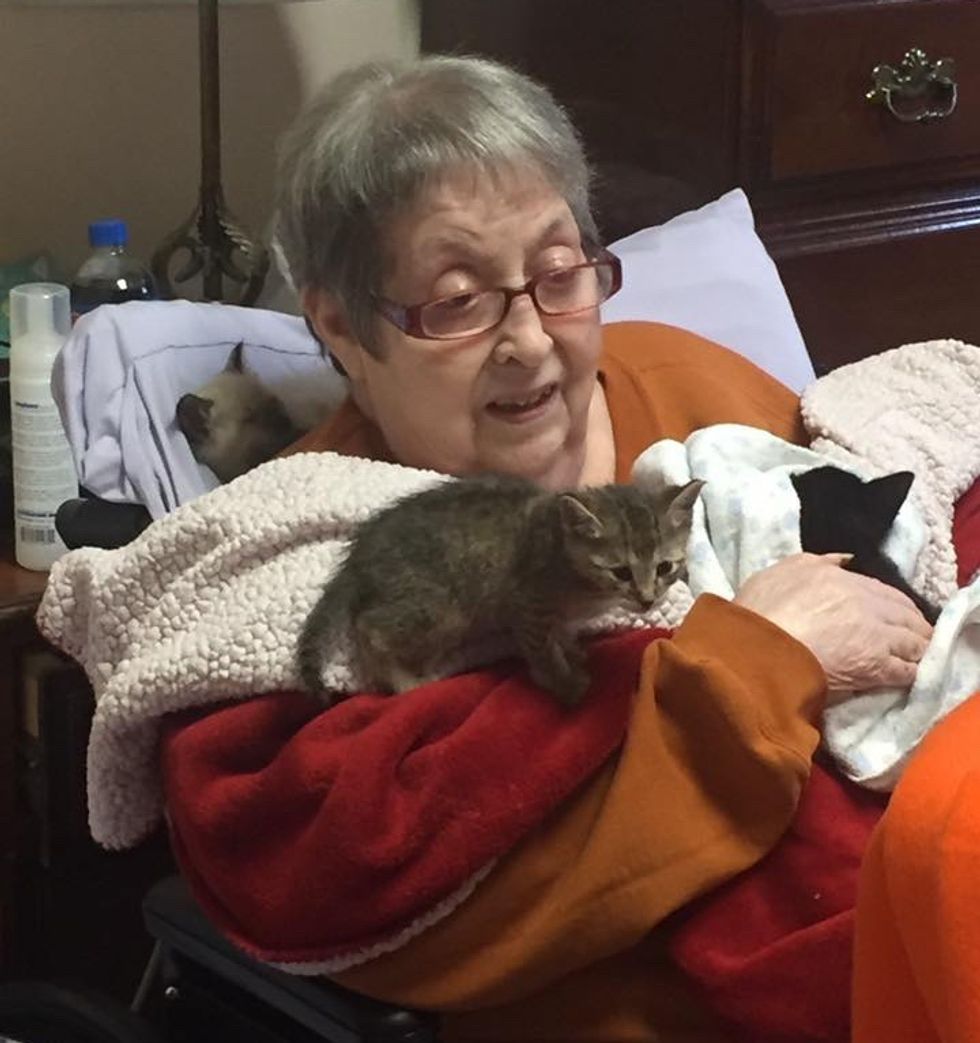 GC Hospice
The litter of foster kittens brought so much happiness to Carol that day.
Watch this heart warming story in this video:
These are the little fur babies that helped make Carol's wish come true.
"Kittens are angels with whiskers."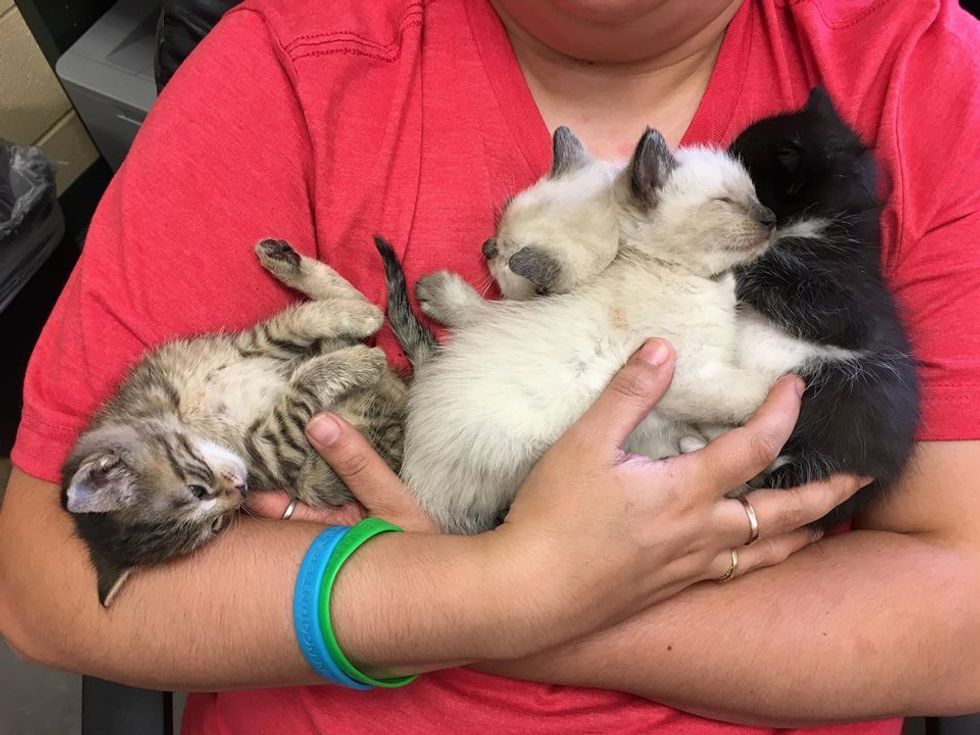 Amanda Moreno Johnson
Share this story with your friends. Follow Great Plains SPCA on Facebook.
Related story: Shelter Brings Senior Cats to Senior Humans So They Can Comfort Each Other