A tiny bitty orphan kitten just hours old was rescued by North Brooklyn Cats.
"He's just hours old. Except for some fly eggs in his left ear and general crustiness, he seems ok. At first feeding he only had a few drops of formula, but we'll try again every hour overnight and hope he latches on," said Lisa the foster mom.
"It's always hard for them at such a young age to pull through without a feline mom, but in Lisa's hands is the best shot this little guy has," said Stephanie via Big City Little Kitty & Friends.
Saved just hours after he was born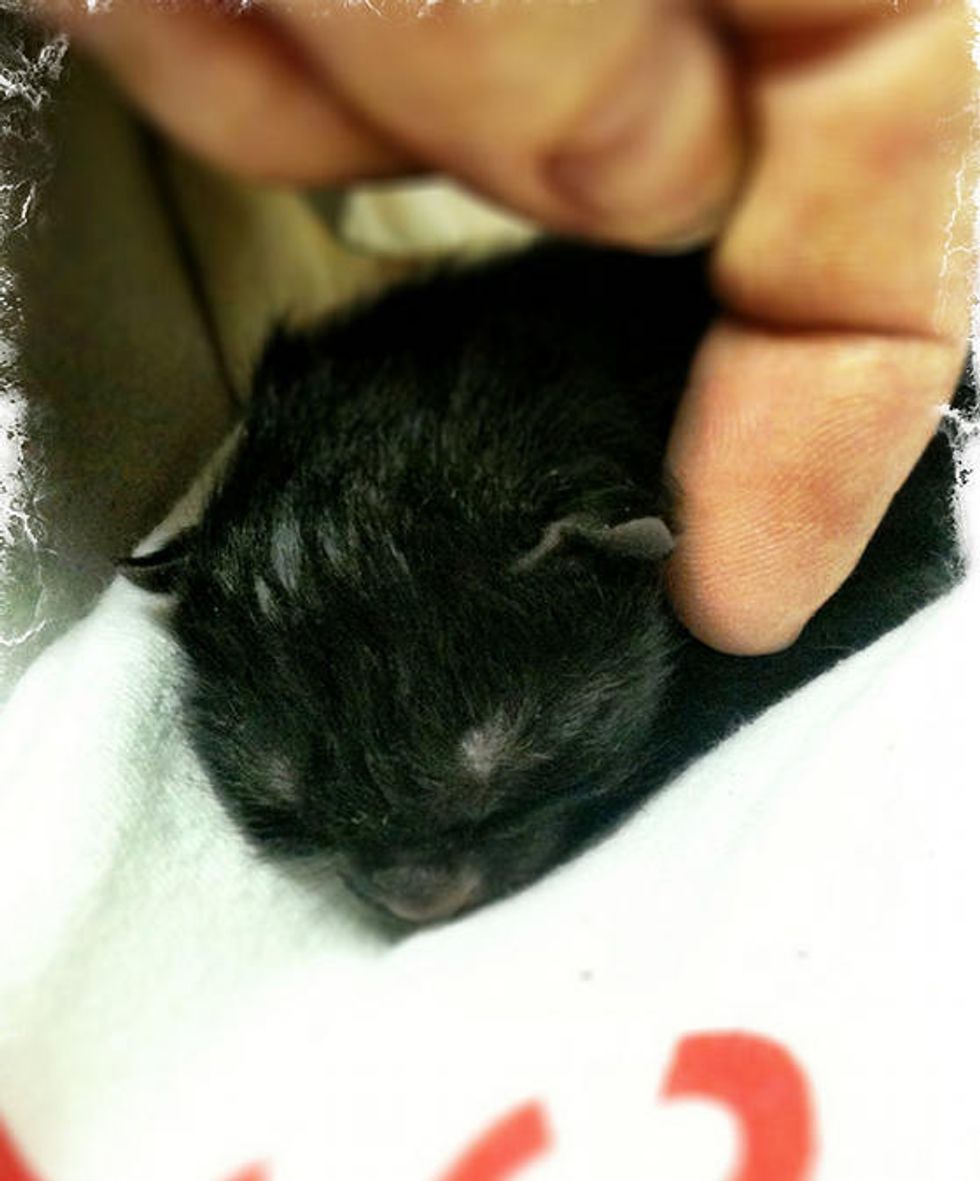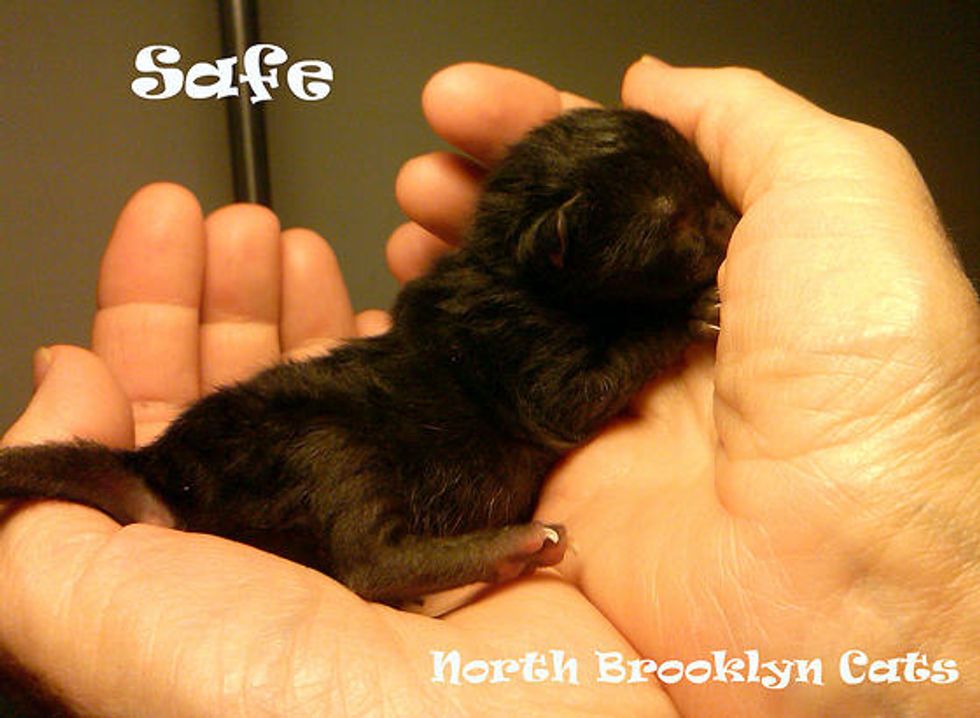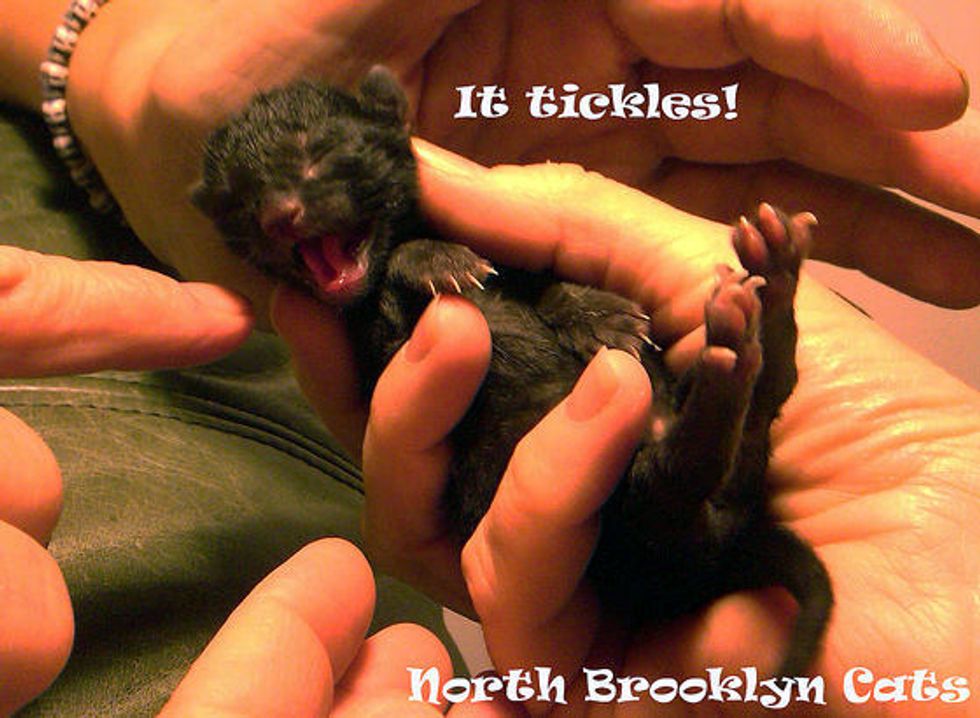 Hang in there little buddy! We're all pulling for you!