It was a dream that inspired her to the shelter where she was chosen by the cat who had been waiting for her all along.
"I had a dream about going to the animal shelter, so my boyfriend said it was a sign. We adopted this little guy that day.... Meet Butterscotch!"
"He immediately curled up in my lap and started purring. I looked at my boyfriend and said 'Honey, this is our new kitty.' He took a picture of it and called him 'Lapscotch.'"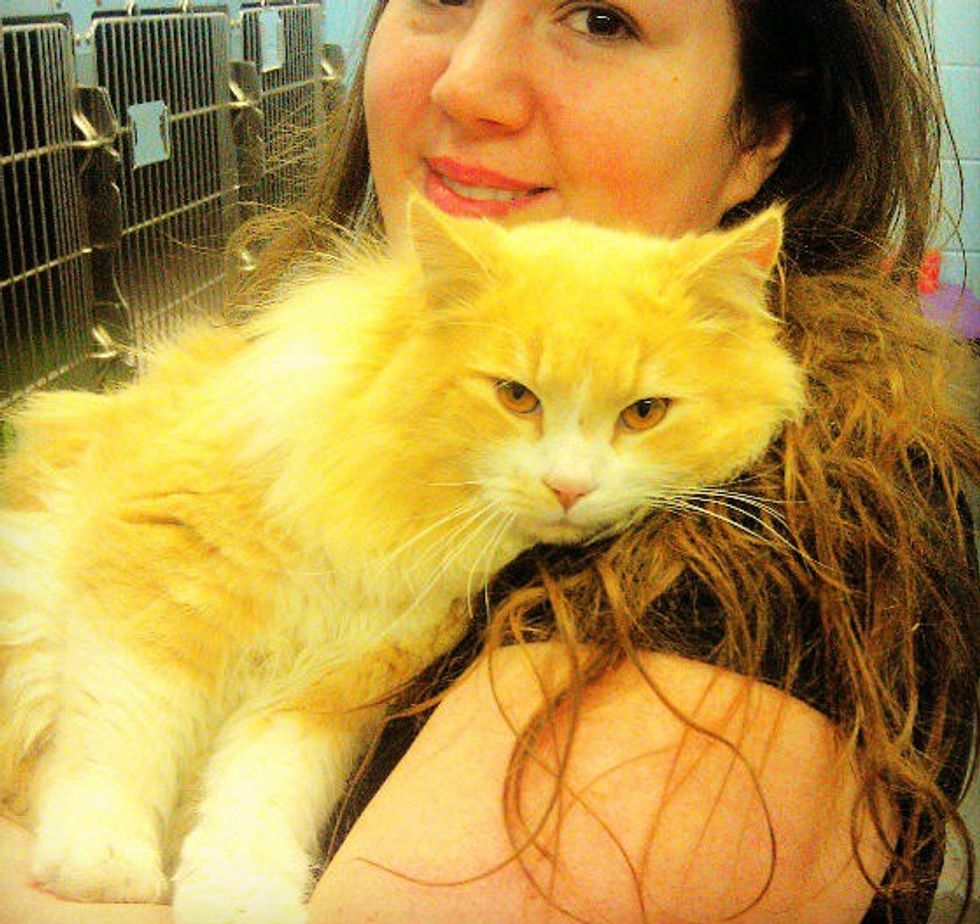 Source: reddit.