Meet Cowbert who came to his foster home when he was a wee kitten. He has cow like markings that make him a little cow cat. Cowbert is a loud talker who makes sure that his voice is always heard.
Meet Cowbert!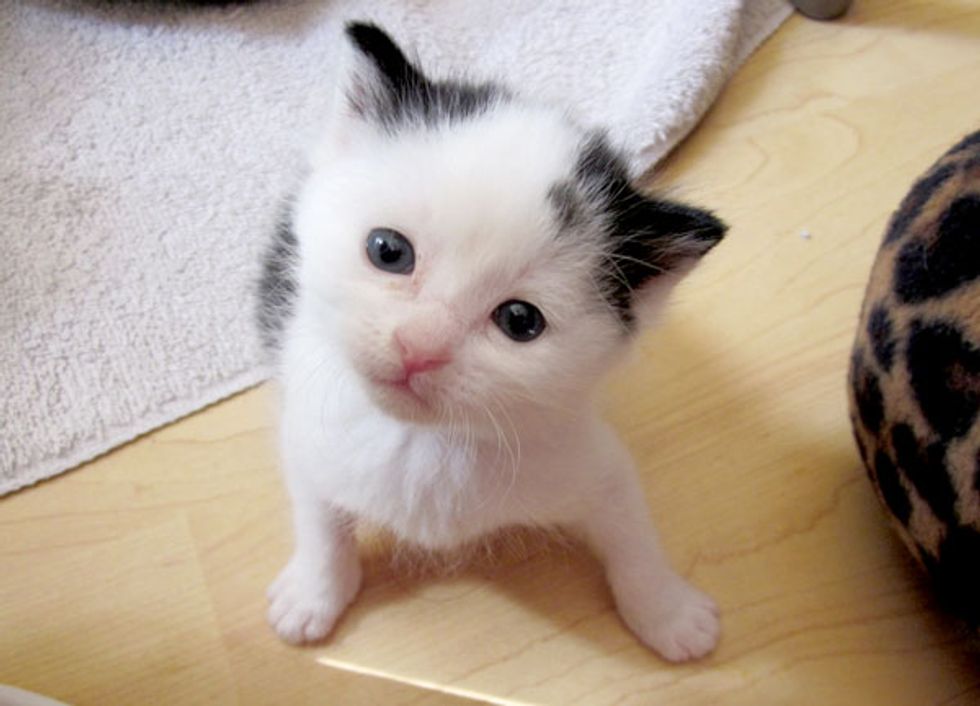 Sharing a bed with another foster.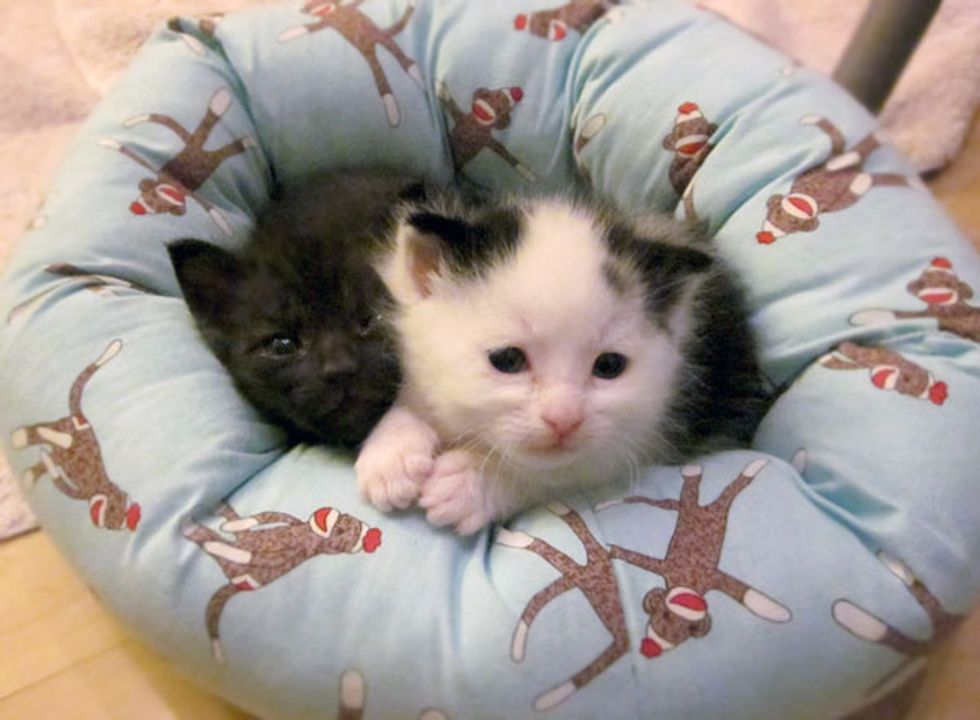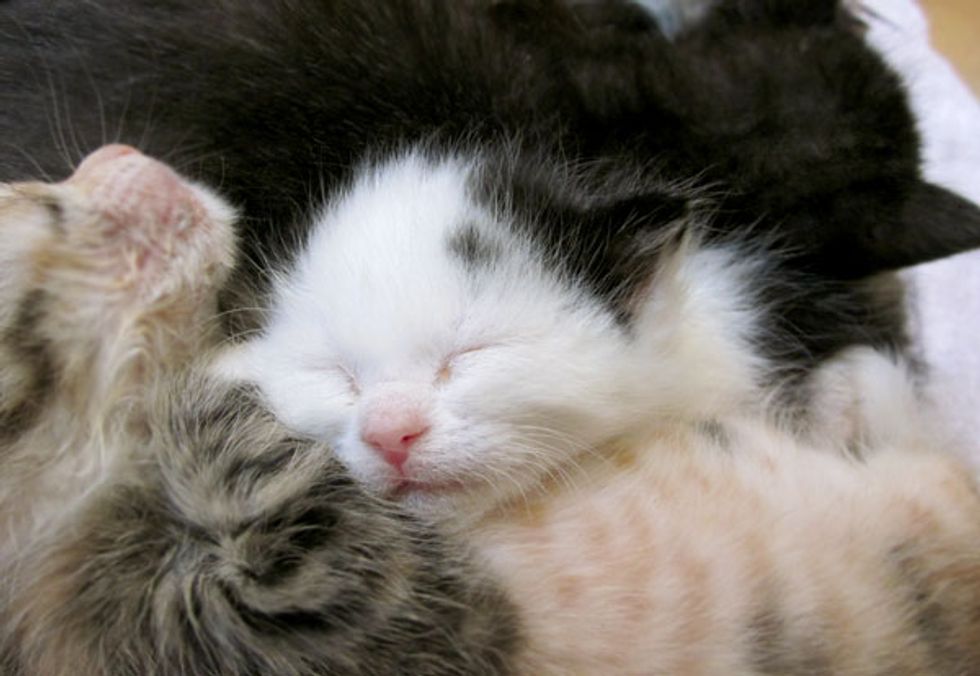 Cowbert all grown up now in his forever loving home.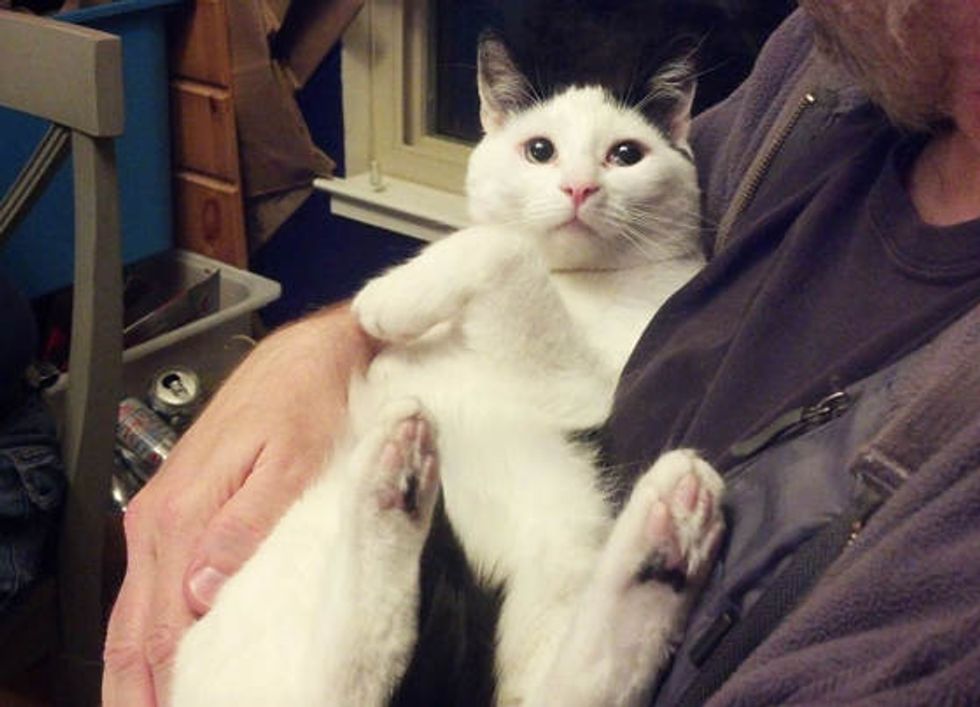 Watch a video of little Cowbert. Photos courtesy of ©Kimberly Jennery. Follow Cowbert on Facebook.