Meet Izzy, an adorable fluffy tortie kitty, who loves to stand up on her feet and supervise her human mom's daily routine.
"This is how she sits... Just sits here and watches me while I put on makeup," said rew47 via reddit.
Izzy supervises her human mom while she gets ready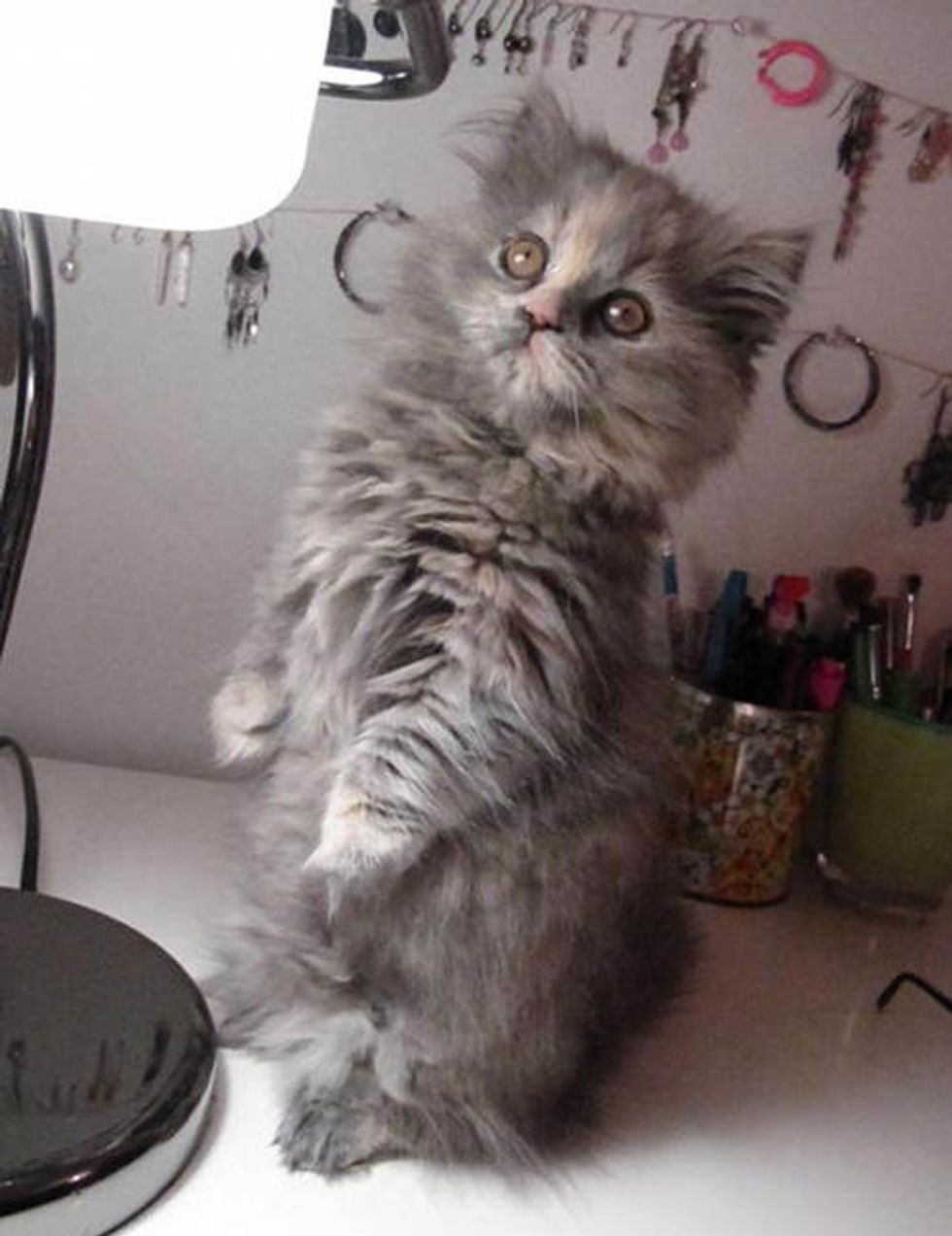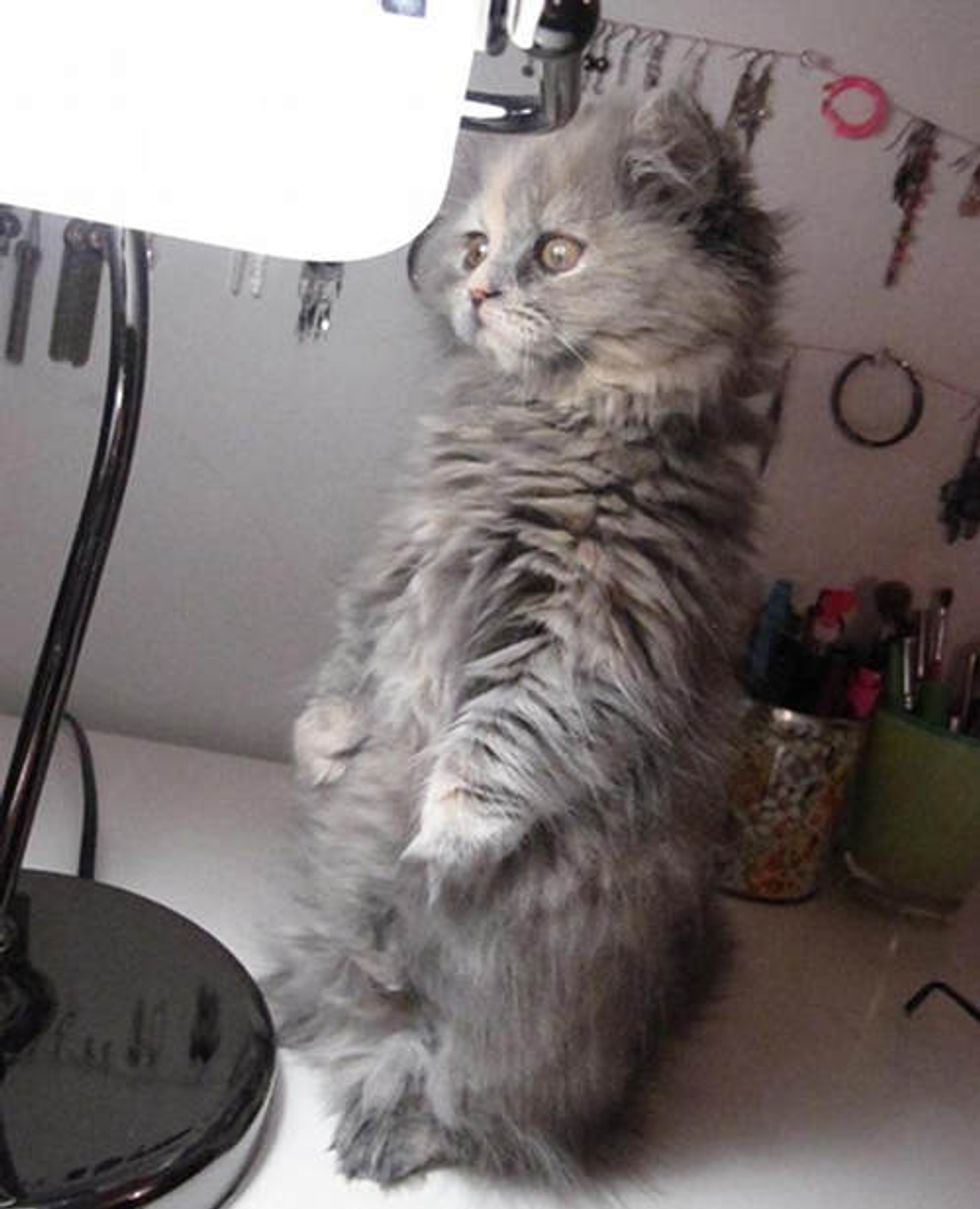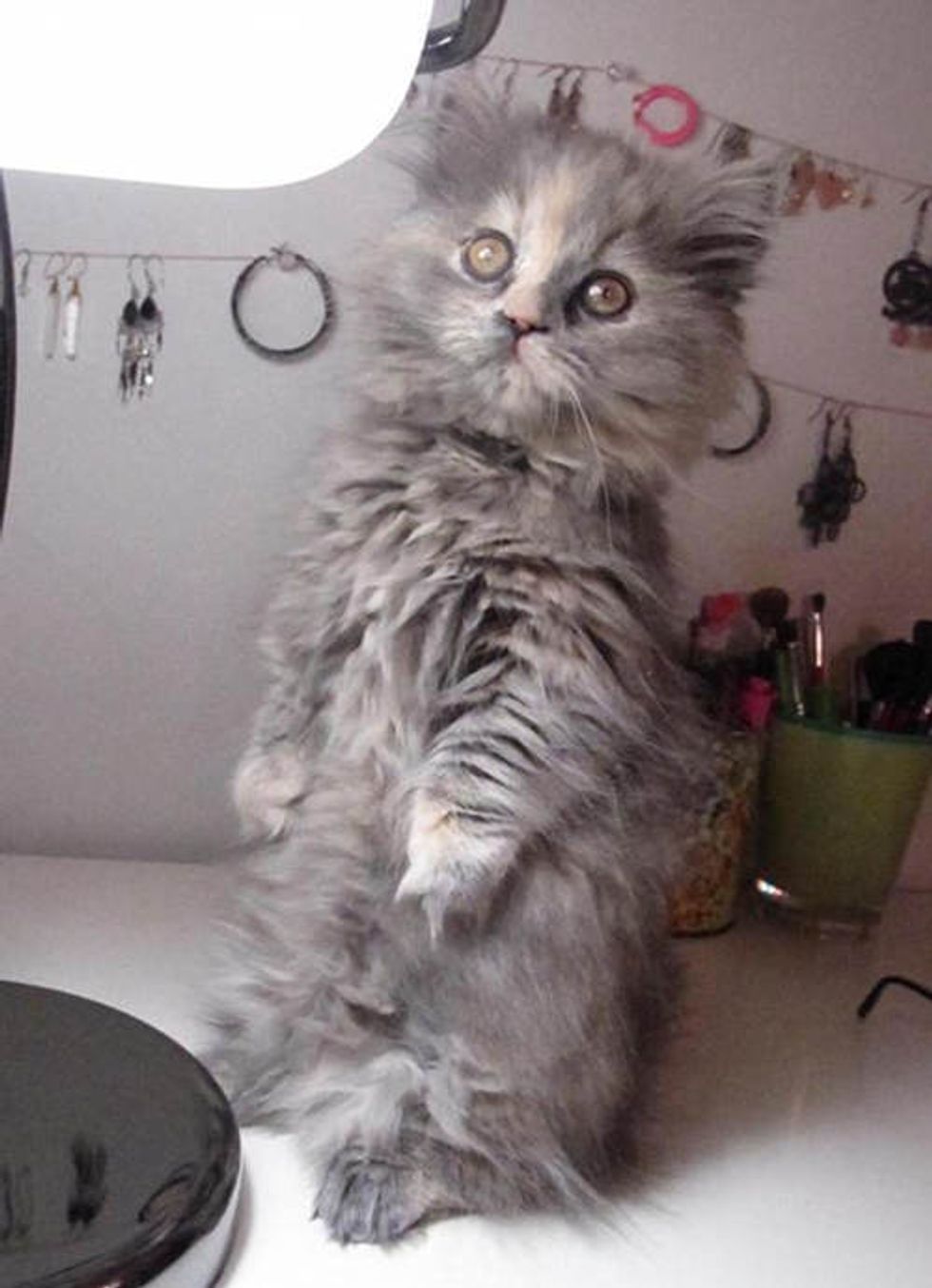 Photos by rew47 via reddit.