Anakin, a 2-legged kitten born without a pelvis or back legs, has come a long way. We met him when he was only a wee kitten, spotted by Carrie H.'s father at his work. Anakin showed up one day to eat with the feral cats, and that's when they set up a mission to rescue this very special kitty.
"The kitten was cowering in the bushes and I climbed into the bushes and pulled the kitten out. We brought the kitten home and I set it up in our hall bathroom...," said Carrie (full story of Anakin's rescue here). With love and TLC, Anakin quickly adjusted to living indoors in his new home. He fell in love with all the toys and couldn't get enough of them.
Though he relies on his front legs and tail to get around, it doesn't slow him down a bit. The truth is he is a very happy kitty, full of life and never thinks he is any different. To him, he is perfect. Today, Anakin has grown leaps and bounds and is living happily with his human family and best furry friends.
[Scroll down for video]
Anakin, the 2 legged kitty, came to his new home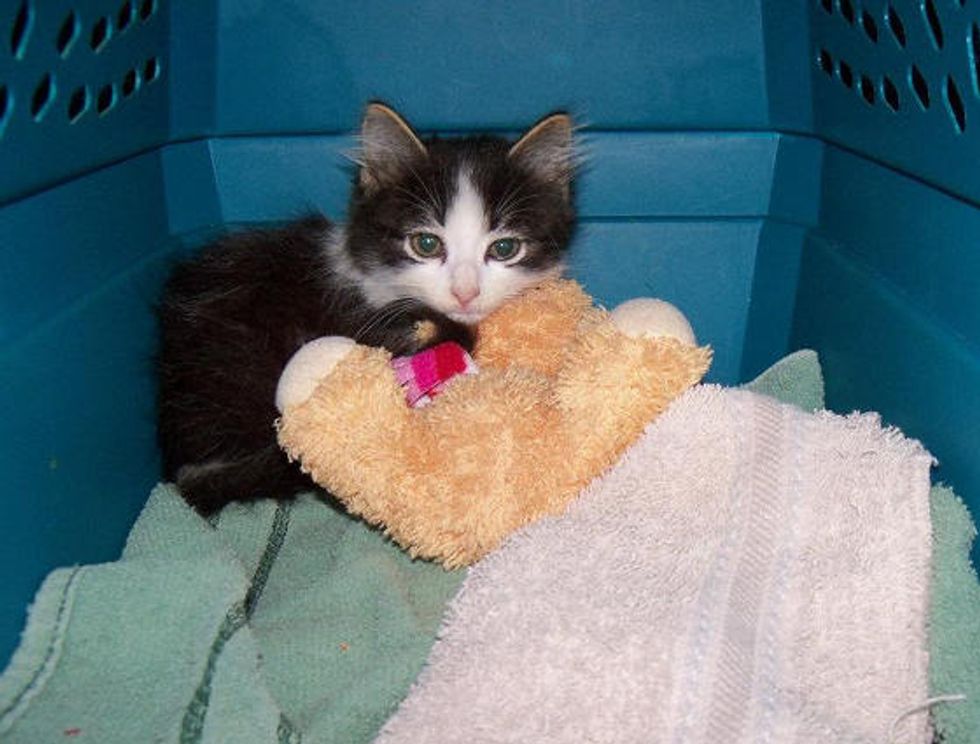 He discovered all the toys, adjusting to a happy indoor life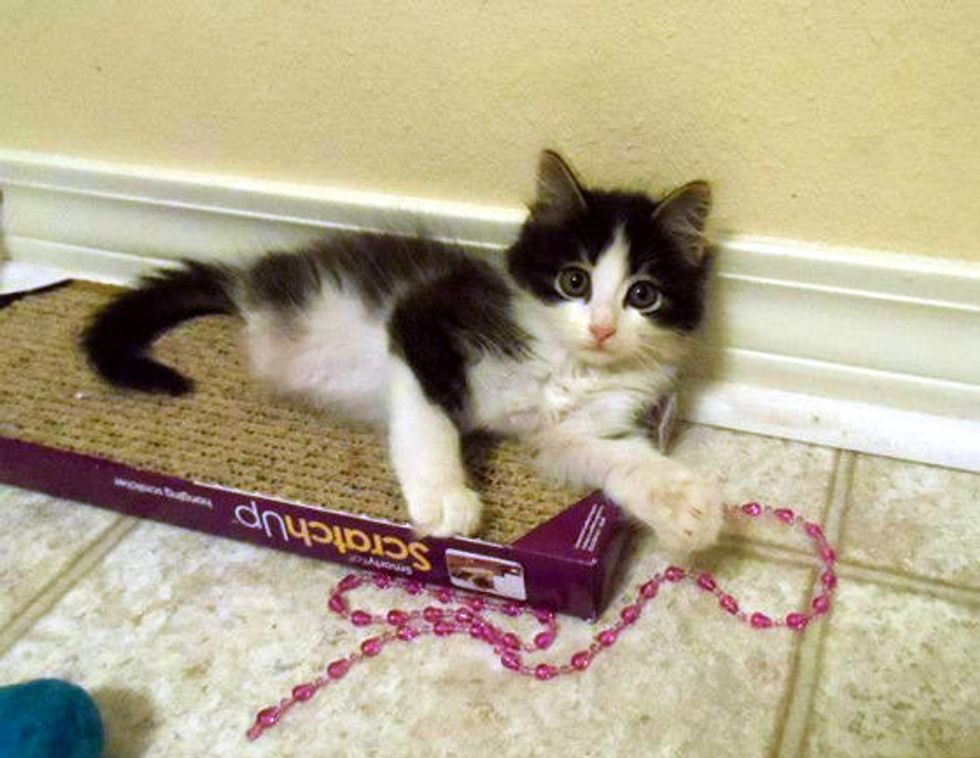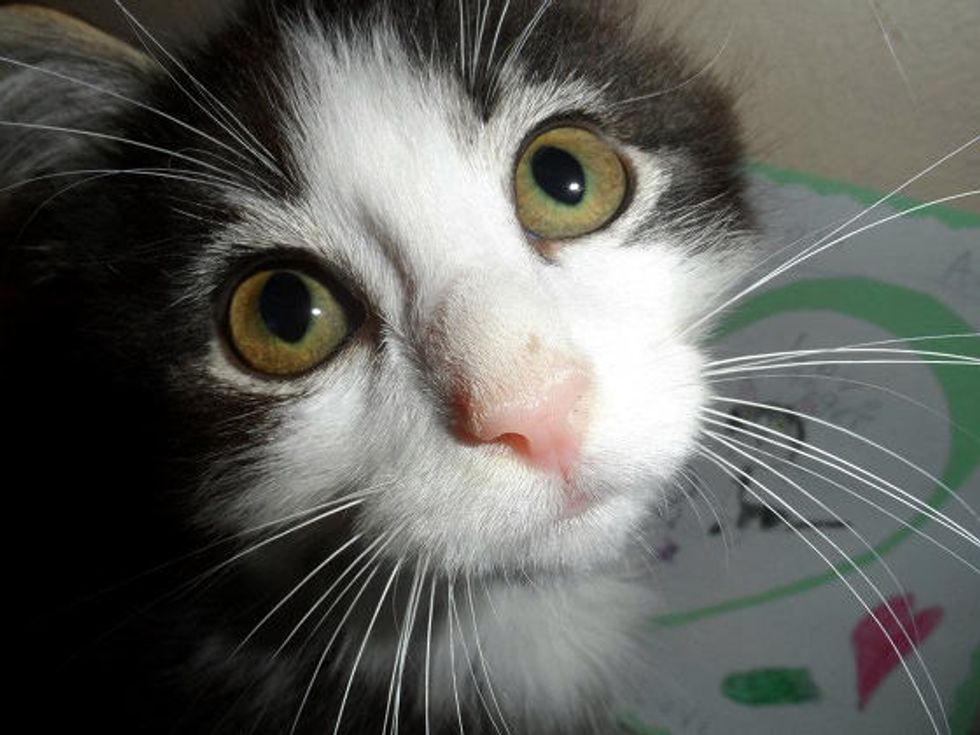 Love is pouring in from the interweb to Anakin.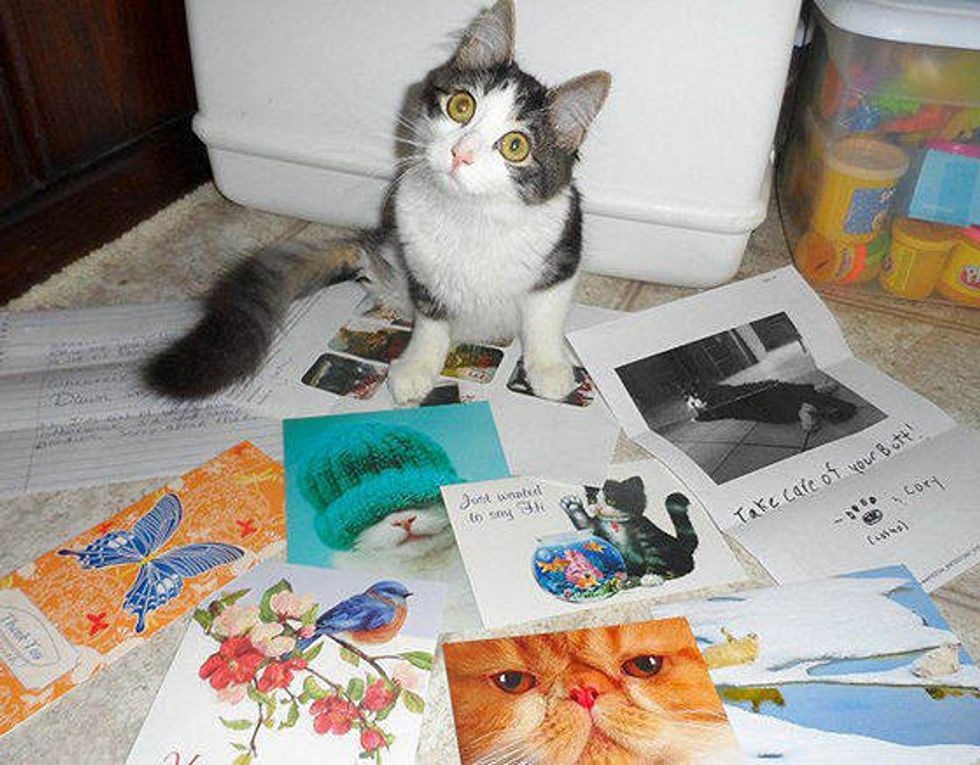 Anakin is taken under the wings of his furry friends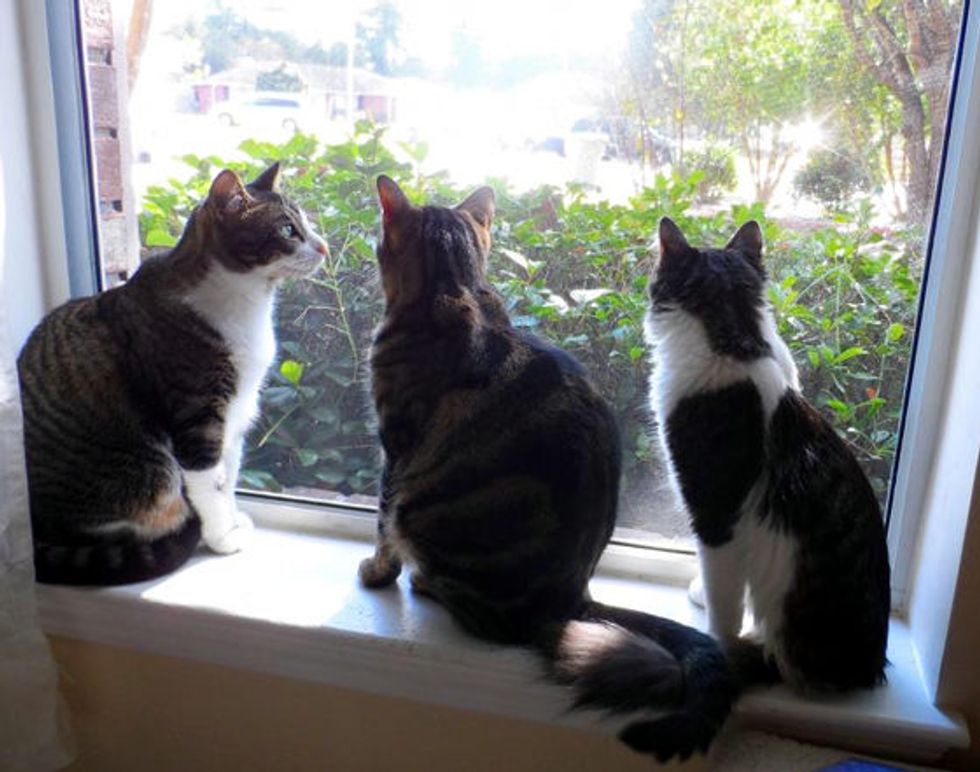 Anakin today, beautiful handsome cat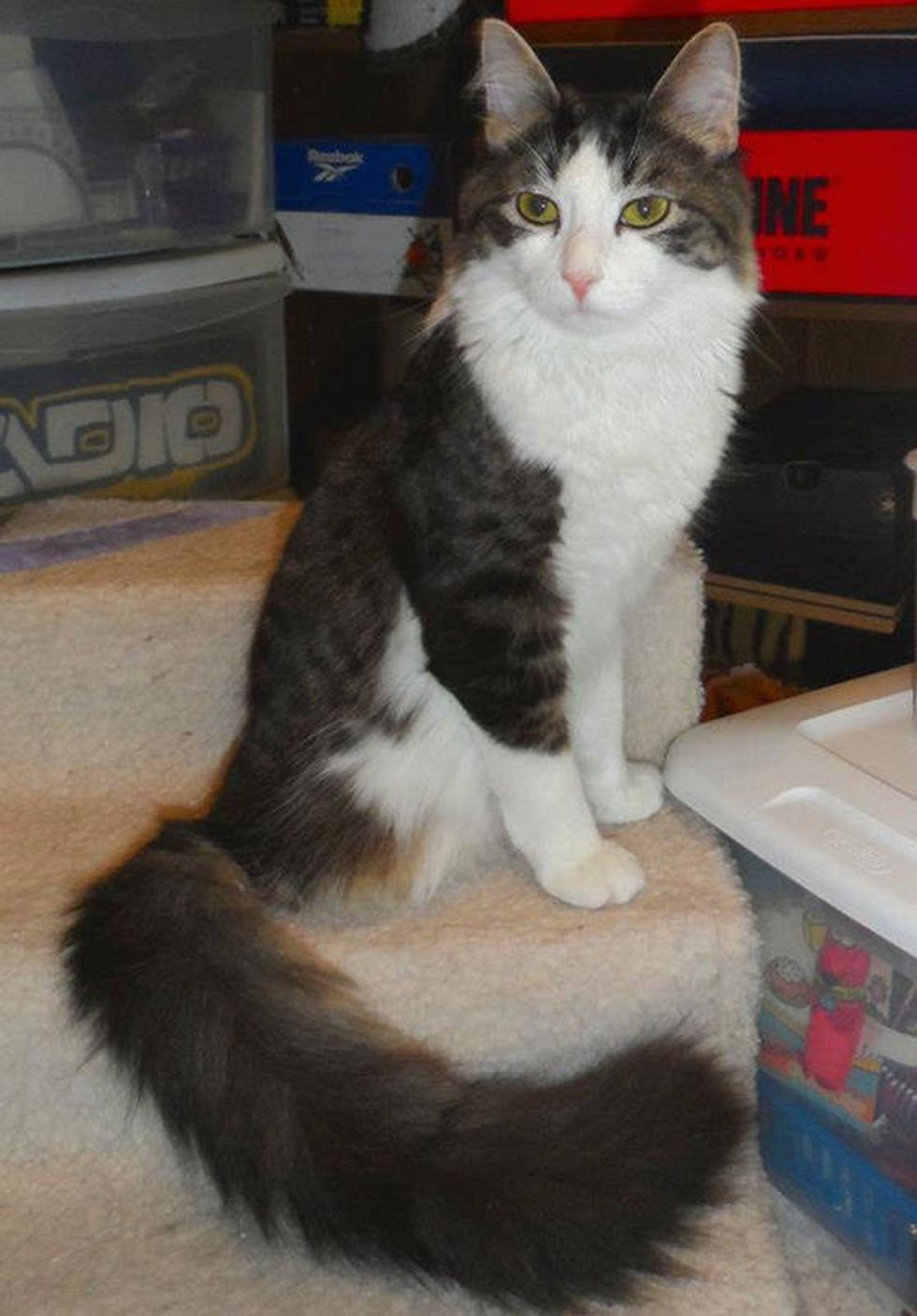 WATCH VIDEO: Anakin's journey from a tiny wee kitten to living the life he loves: