A kind-hearted Grandma from Kansas is known by her family as an avid caregiver for the stray cats in her neighborhood. She regularly looks after the kitties and even opens her home to them so that they can have shelter, food and someone to love.
There are a few new residents that Grandma has taken in over the past couple months, but little did she know that one of them isn't really a cat.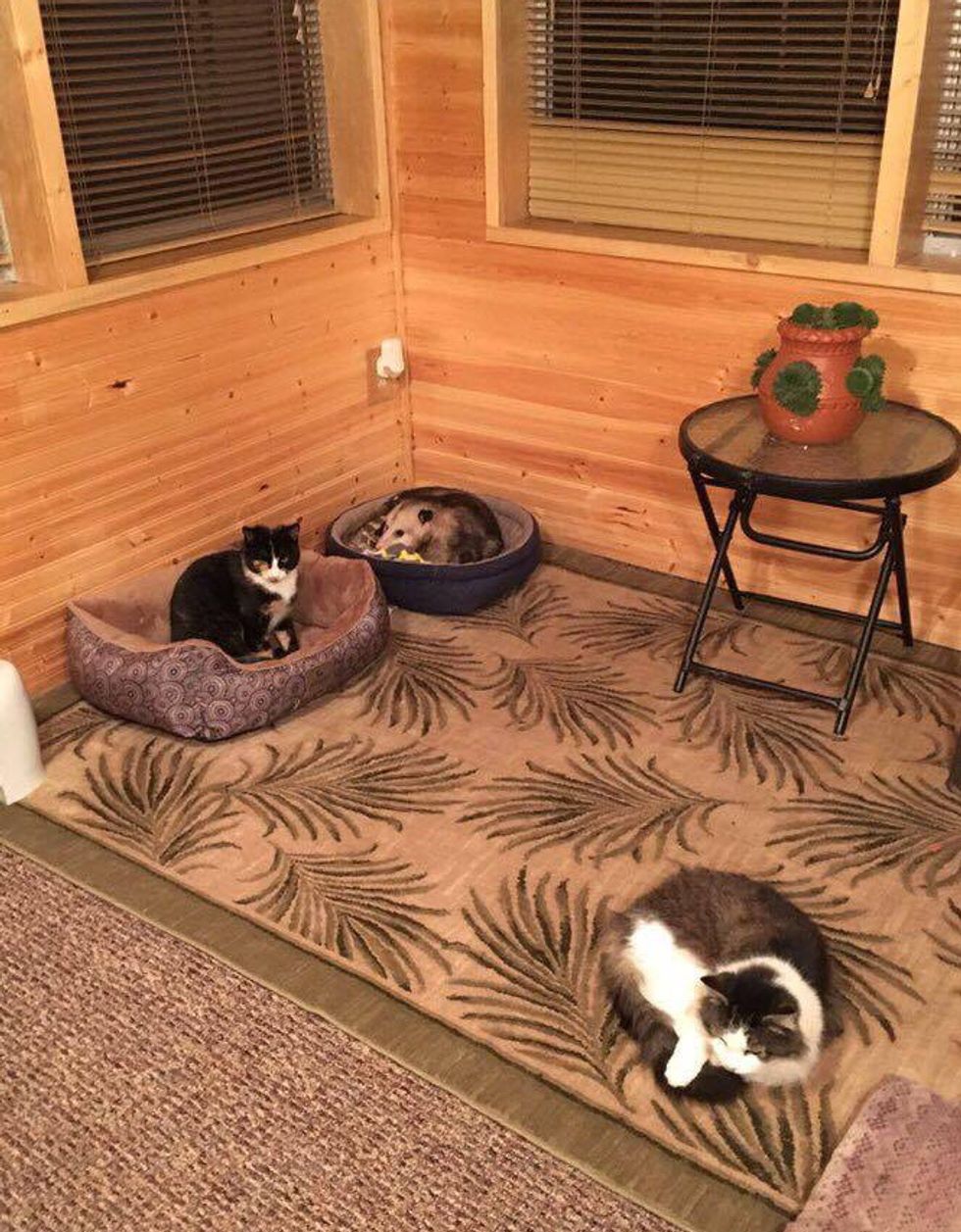 Eric Hertlein
Grandma has turned her enclosed porch into a sanctuary for the local strays and she even lets them hang out inside her home if they are willing. Out of the several porch residents, one of them looks a bit different.

Eric Hertlein, the grandson, came by her house for a visit lately. As he walked in, he quickly noticed the unusual "stray" along with a few kitties lounging about on the porch. He was stunned as he knew that the "stray" nestling in a cat bed in the corner is in fact an opossum.
Bewildered, he thought maybe this "kitty imposter" had somehow sneaked into Grandma's porch for warmth and some snacks. When asked about the opossum, Eric was even more confused by his Grandma's response.
"She told me that it was 'one of her cats'," Eric told Love Meow.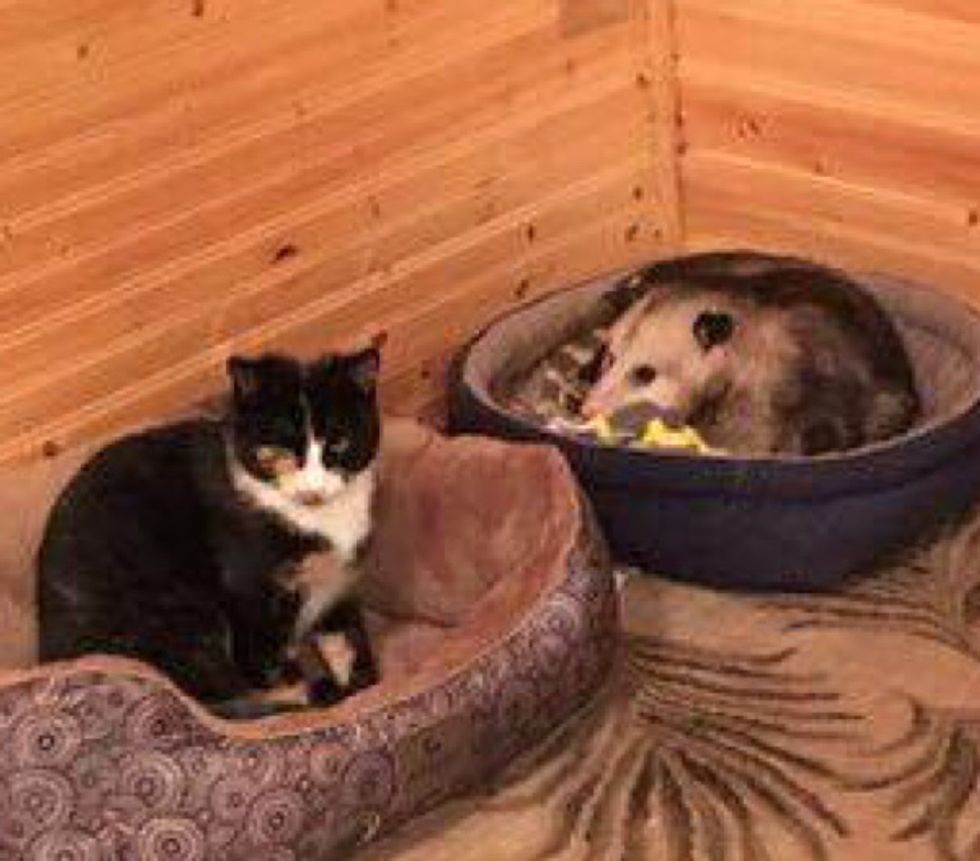 Eric Hertlein
Grandma went on by saying that she'd been feeding him for a couple months and even named him Tete. "I started laughing before letting her know it was no cat sleeping on her porch."

Eric pointed at the distinctive facial features of the opossum and told Grandma that he wasn't a cat. Perplexed, Grandma took a closer look at her little furry friend.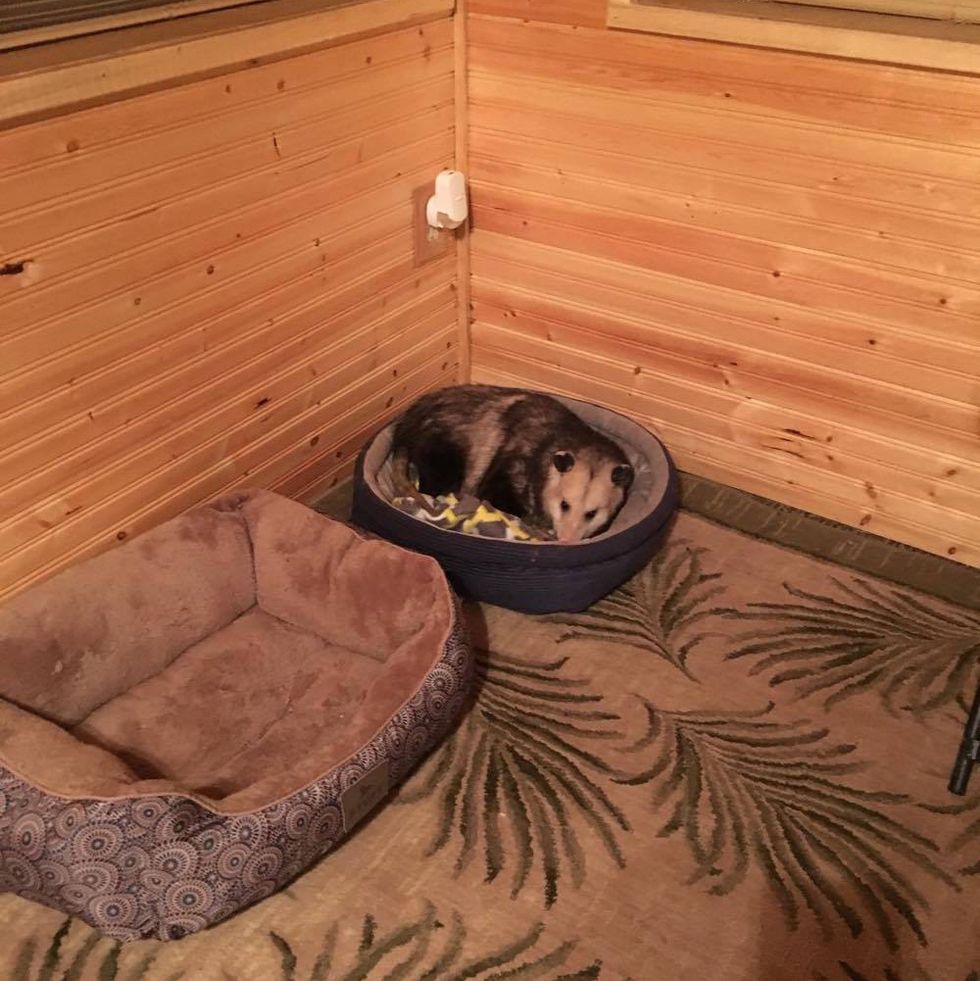 Eric Hertlein
"She looked up at me and said, 'Well, he hasn't bothered anyone yet, so why not!' with a big grin on her face," Eric told Love Meow.
Eric believed that the opossum found Grandma when he was an orphaned baby and just kept coming back. "He's been laid up on her porch with all the other cats."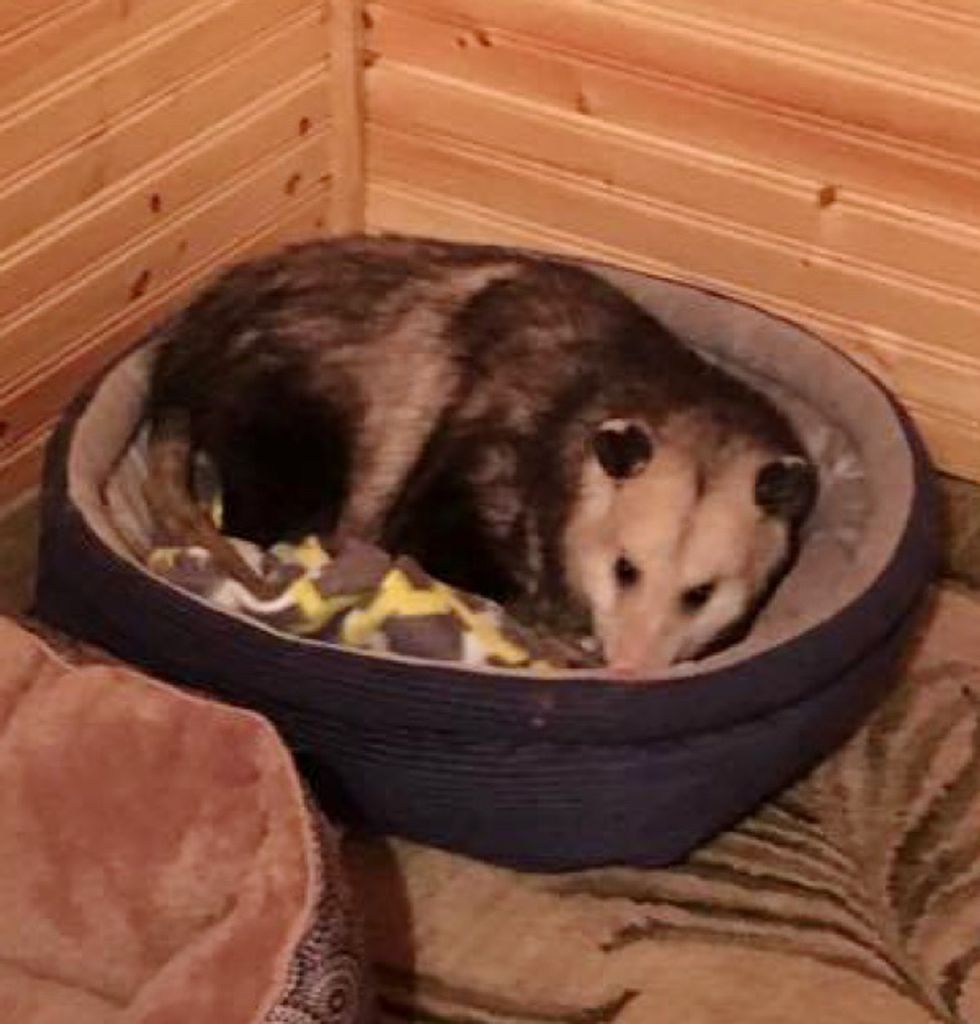 Eric Hertlein
"He is a pretty friendly one. He loves sitting on the porch with the other cats but seldom lets people pet him."
Grandma is happy to have Tete to be part of the porch crew as they all get along and enjoy each other's company. The little guy is doing well, and Grandma loves him just as much as any other furry creatures.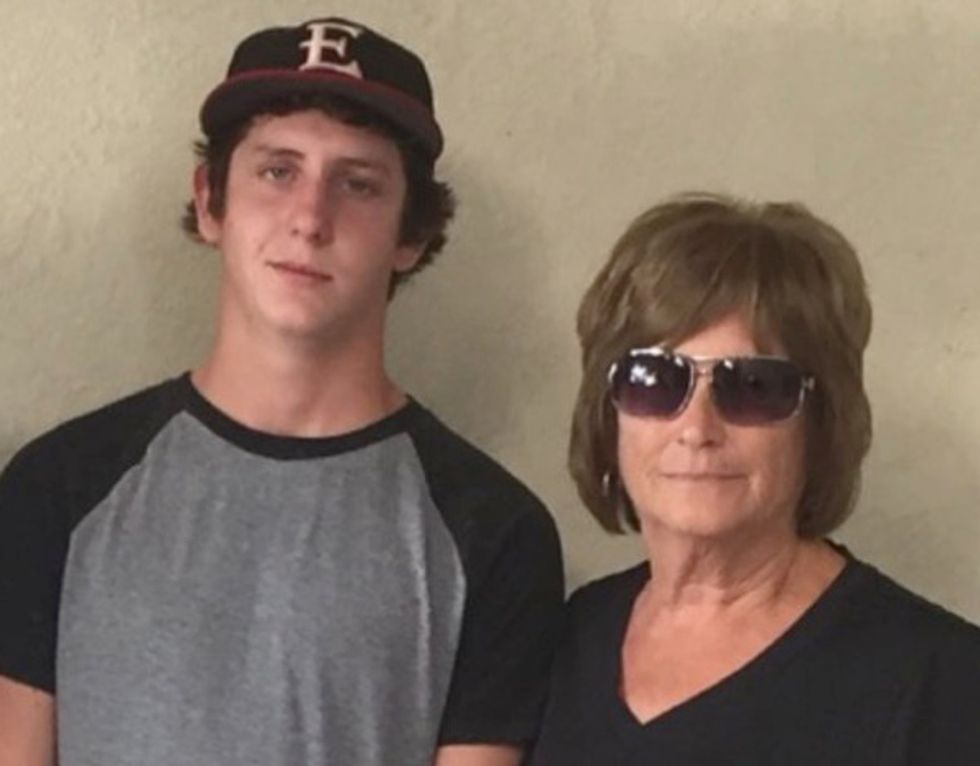 Eric and his GrandmaEric Hertlein
Share this story with your friends.
Related story: Neighbor's Cat Comes to See His Dream Girl Almost Every Day For Two Years