A kitten who came in a box left outside in the cold, formed the cutest bond with an orange cat.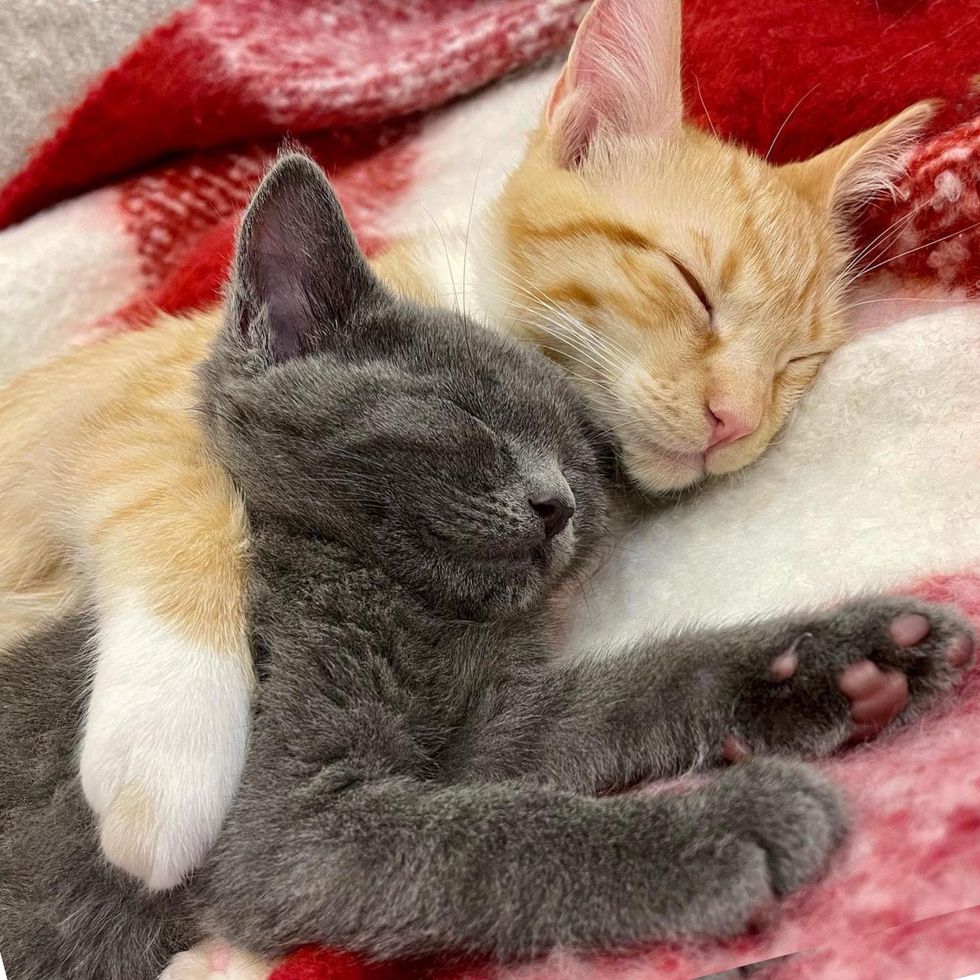 Tucker and RowanCindy @foster_kittens
Last fall, Superhero Animal Rescue (in Rexburg, Idaho) was notified by concerned citizens about a box of kittens that had been left on the porch at the adoption center.
"It was so cold and they were calling out for help. These kind people stayed with them until we could get over there, and helped us get them inside," Superhero Animal Rescue shared.
The kittens were in poor shape and possibly had some underlying health issues. Despite their very best efforts to save them all, Tucker (grey) became the sole surviving kitten from the litter.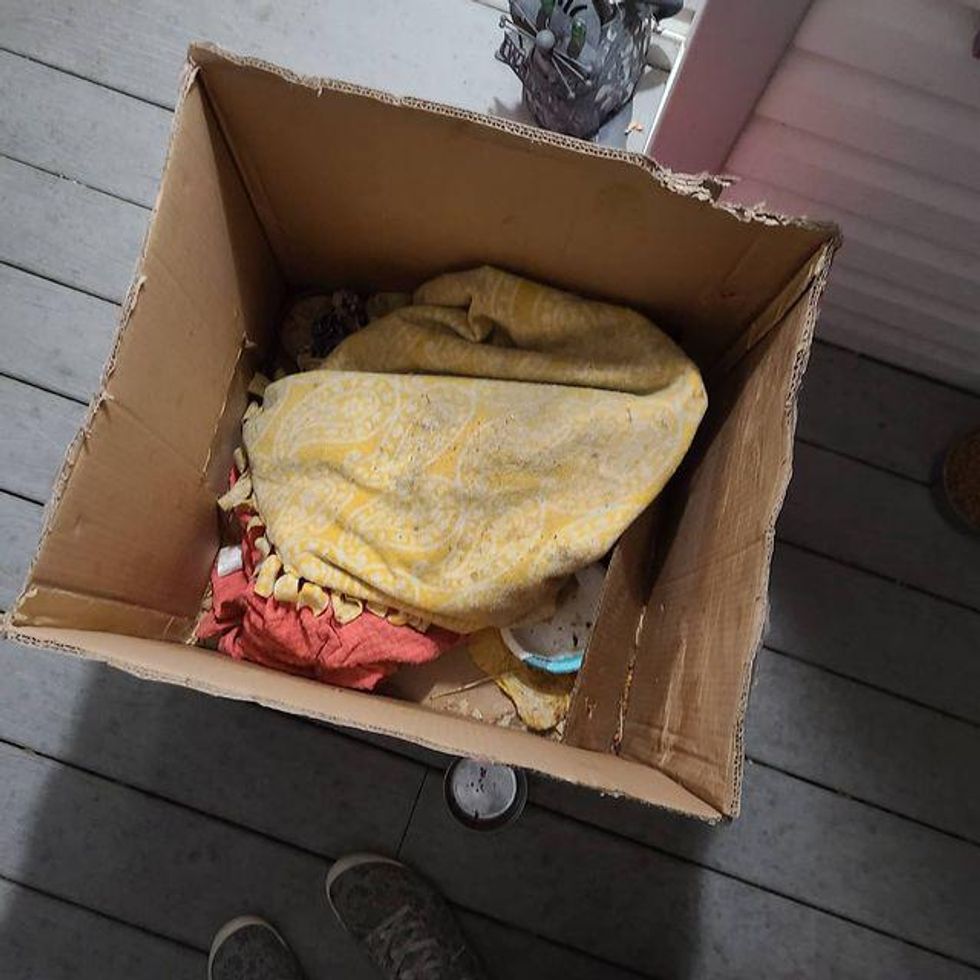 Tucker was found in a box left on the porch along with his siblingsSuperhero Animal Rescue
"Tucker was the bigger and the loudest kitten in his litter. He was probably the one whose meow was loud enough for passing neighbors to hear him," Cindy Congdon, a foster volunteer of the rescue, told Love Meow.
The little ball of fur was tiny but had a big voice and a mighty will to live.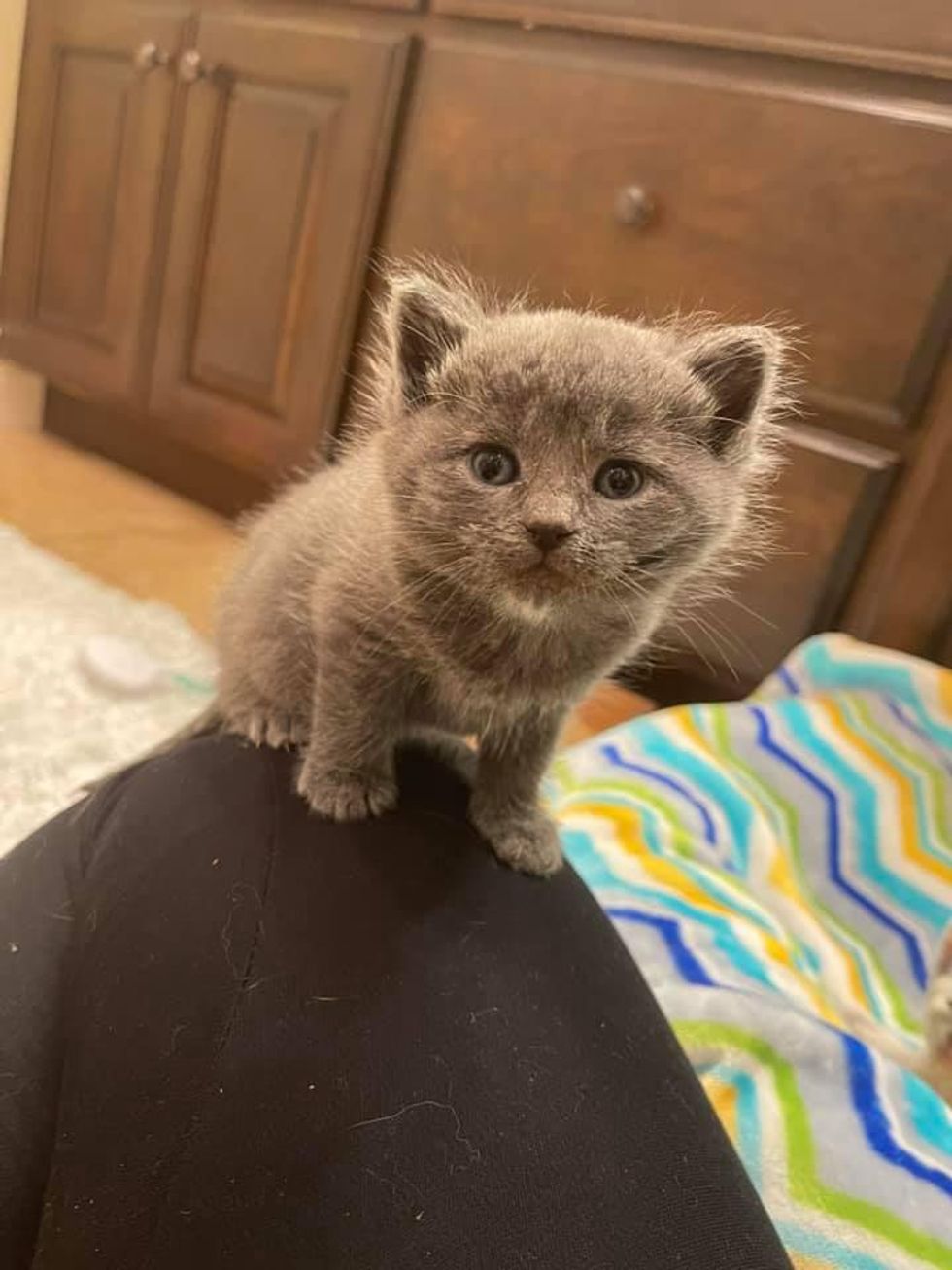 He was the only surviving kitten from his litter and had a strong willCindy @foster_kittens
With painstaking care (including probiotics, supplemental kitten milk, and subcutaneous fluids), Tucker was finally out of the woods and began to thrive.
He needed a playmate who could show him the ropes and keep him company.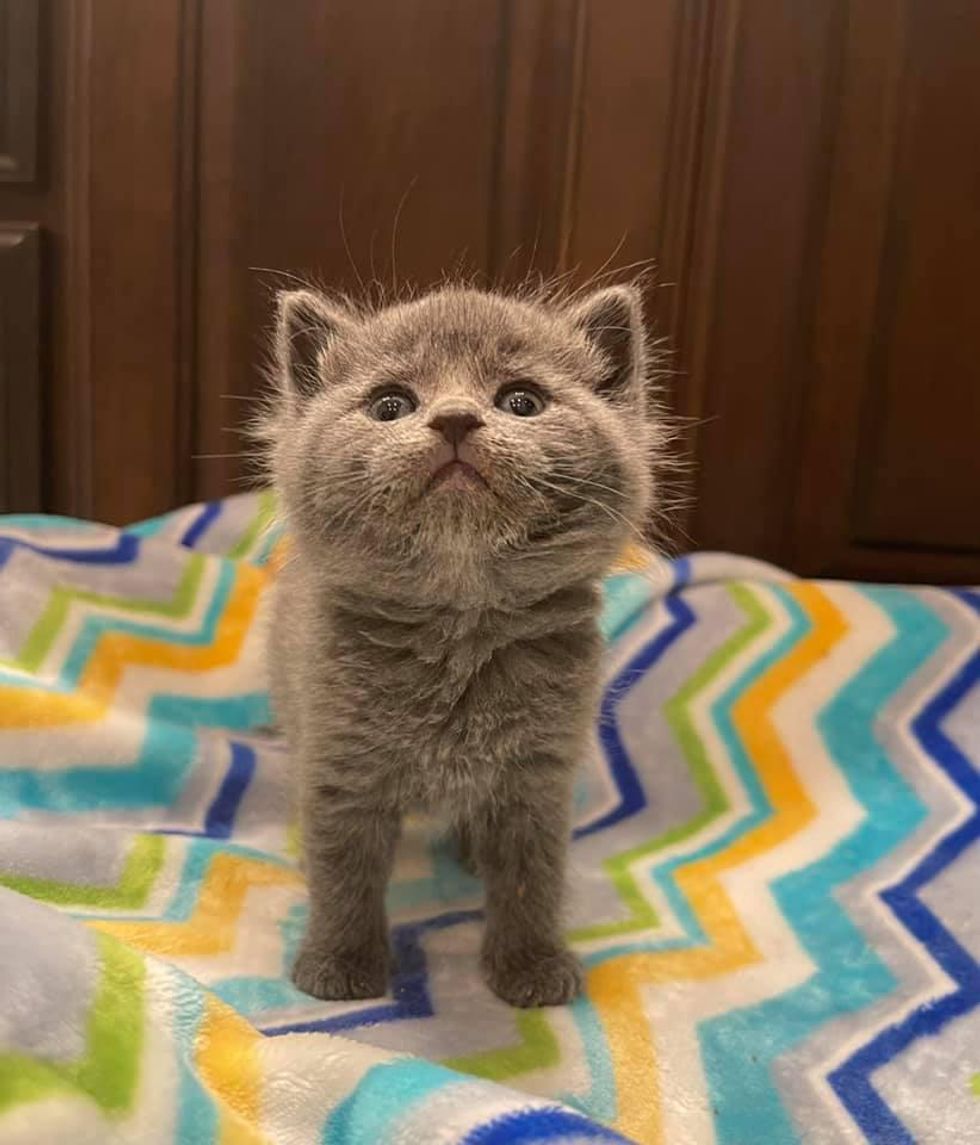 Tucker the extraordinary kittyCindy @foster_kittens
"Kittens who are raised with other kittens become better pets: they learn critical social skills and boundaries from their littermates."

Around that time, an orange kitten named Rowan was in need of a buddy. His stay in foster care was extended when his adoption fell through. Once Tucker was medically clear, the two boys had a meet-and-greet.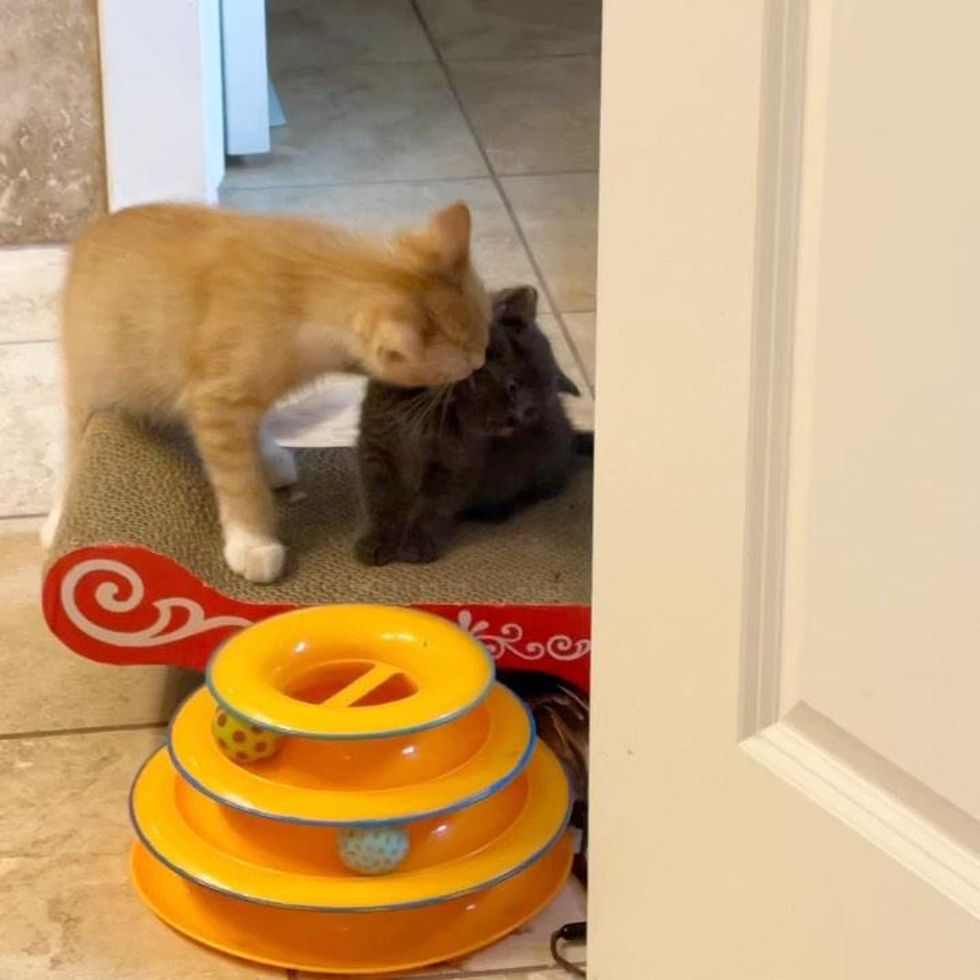 Rowan and Tucker found each other in foster careCindy @foster_kittens
Rowan is about a month older than Tucker and was used to vigorous playtimes with his siblings. While Tucker was still figuring out how to play, Cindy got some assistance from her resident cat, Lizzie. She helped Rowan burn off some energy before he hung out with his soon-to-be protégé, Tucker.
"Rowan would play with the toy while Tucker watched, and then Rowan would step back and let Tucker take a turn," Cindy told Love Meow.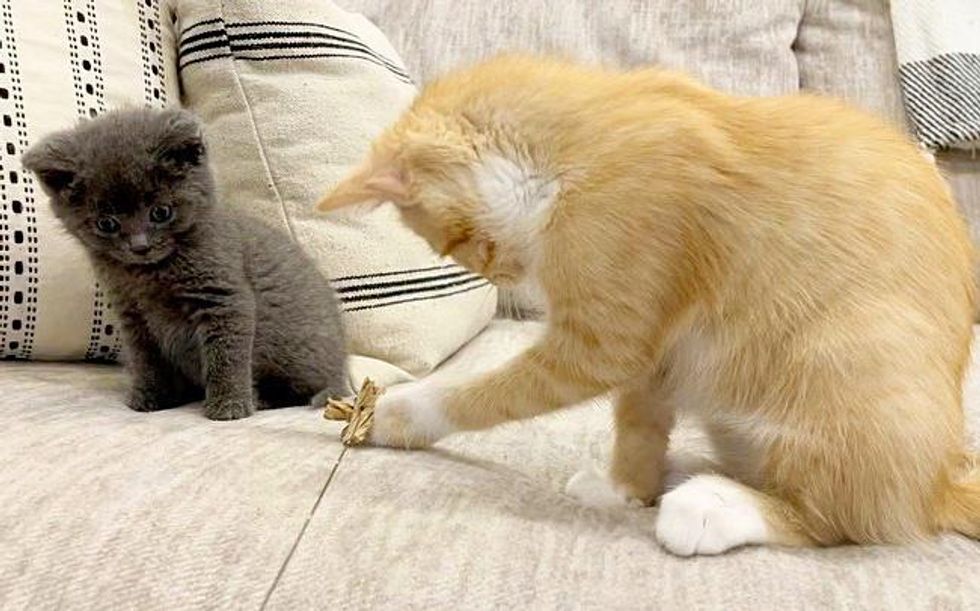 Rowan showed Tucker how to play like a big kittyCindy @foster_kittens
When Tucker's energy level and stamina were on par with Rowan's, they began to sleep in the kitten room together, and really started to bond like two peas in a pod.
"They'd be curled up together in a cat bed each morning when I went in, would share a plate of soft food without getting grumpy, and began grooming each other - all excellent signs of a bonded pair."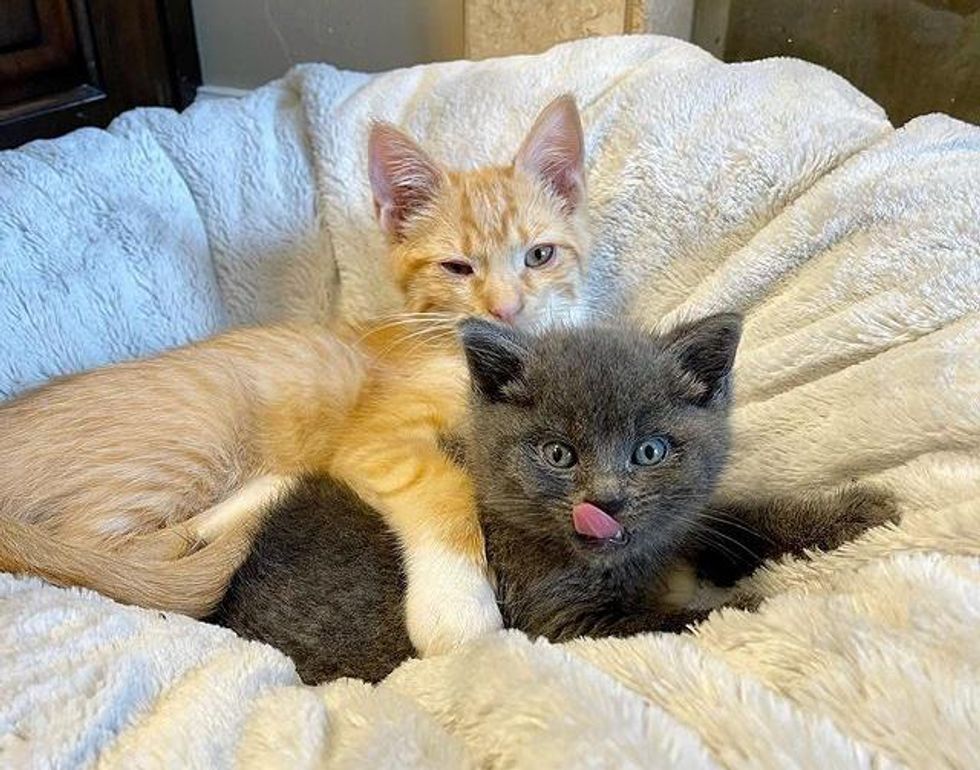 They became bonded friendsCindy @foster_kittens
Rowan taught Tucker the art of grooming, and Tucker returned the favor by washing Rowan's face and nibbling on his ears. The two brothers from different mothers did everything together and shared toys and warm laps as a duo.
When they were ready for adoption, Cindy hoped to find them the perfect home.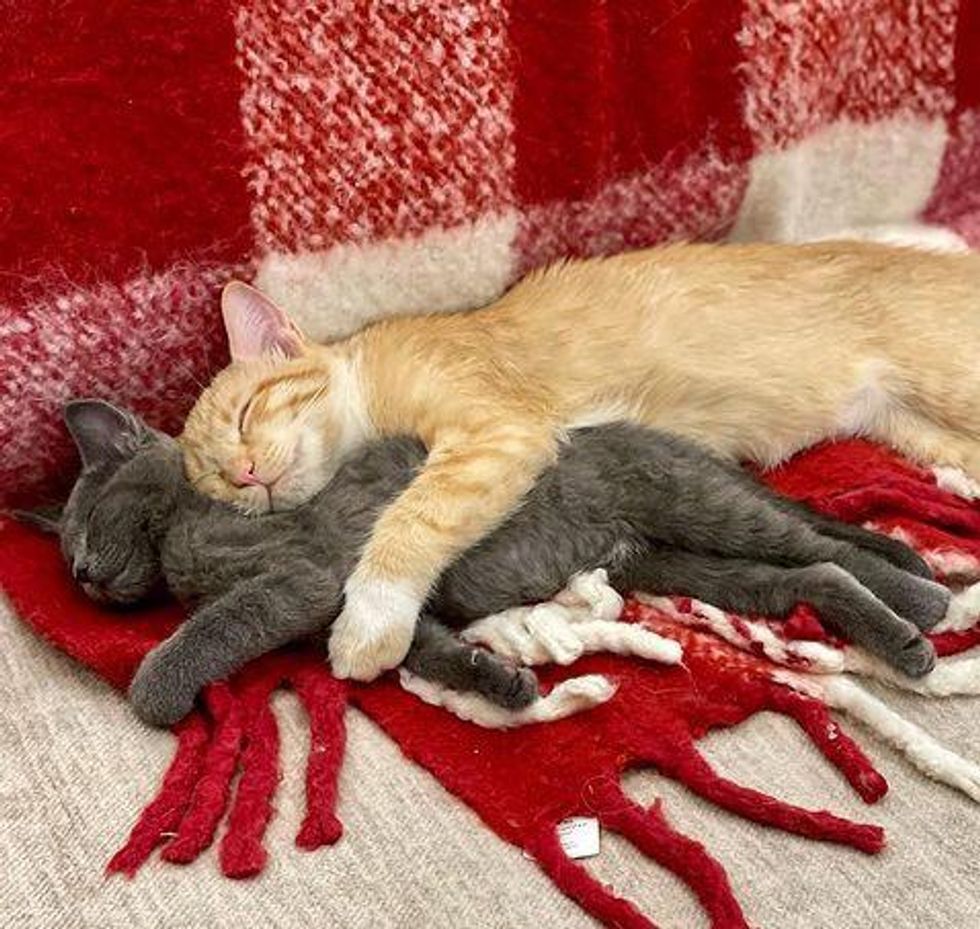 Cuddles and more cuddlesCindy @foster_kittens
"While Tucker takes frequent naps, I knew that Rowan would need a replacement for my kitty, Lizzie, who plays with him while the baby is sleeping," Cindy shared.
"(I was looking for a family) willing to adopt two kittens, who have cared for aging cats in the past, and have a cat-friendly dog (these boys are super interested in our dog) and another playful, young cat at home. I knew I was asking for too much, and was prepared to capitulate if necessary."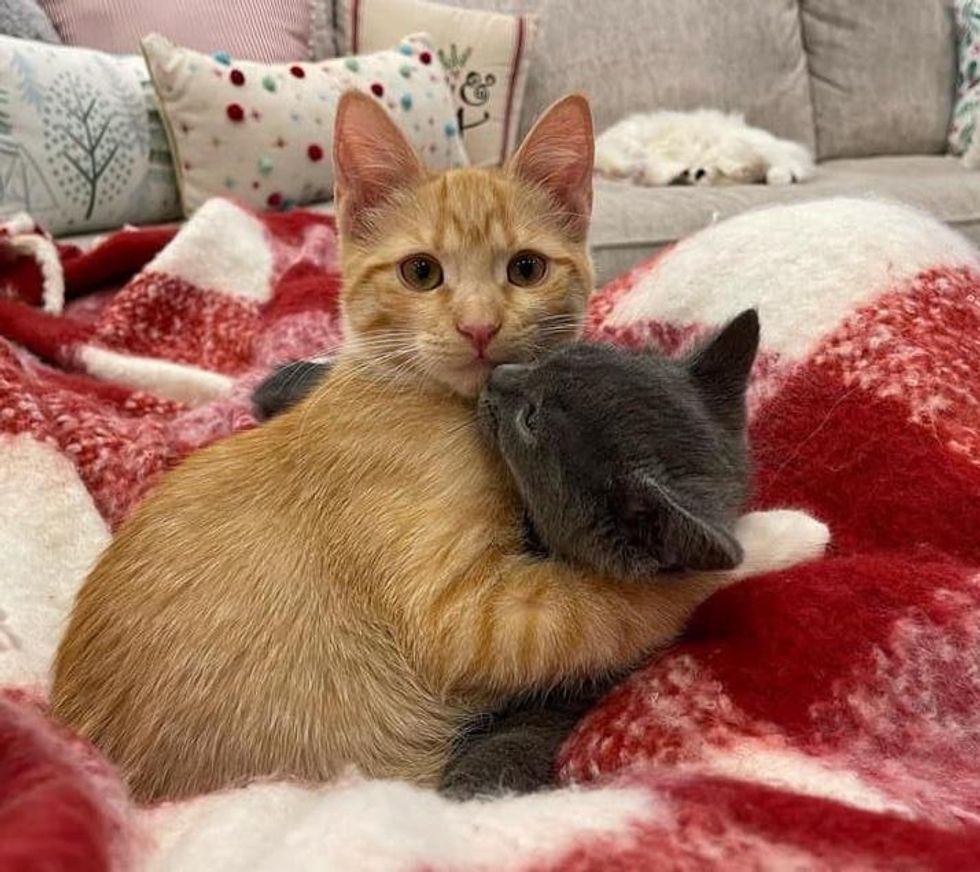 Snuggly boysCindy @foster_kittens
Cindy couldn't believe her eyes when the perfect application turned up. The adopters made a long drive to pick up the kittens just in time for the holidays.
"Sometimes things work out just like they're supposed to, and this is one of those times."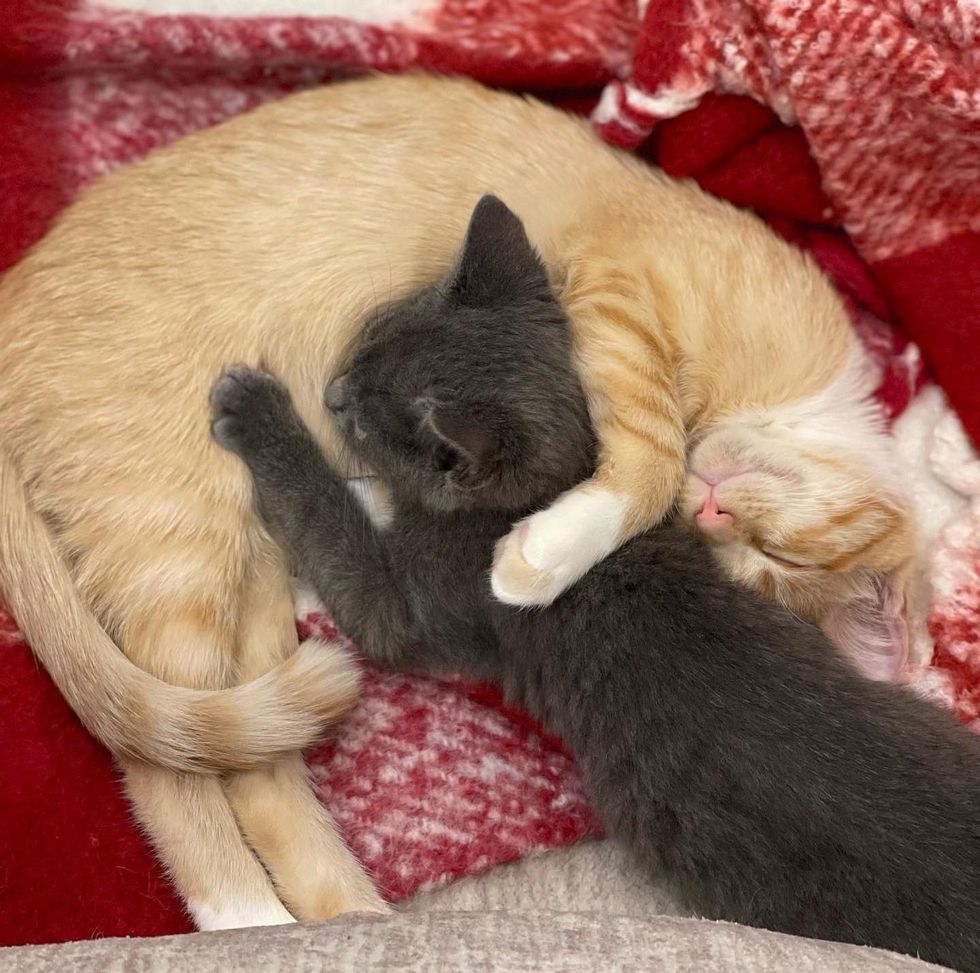 Cindy @foster_kittens
Share this story with your friends. Follow Cindy's foster kittens on Facebook and Instagram @foster_kittens. Follow Tucker and Rowan on Instagram.
Related story: Orphan Kitten Goes from Hiding Under Blankets to 'Roaring' for Attention and Melting Hearts