A kitten was found near a construction site all alone when a Good Samaritan heard her cries.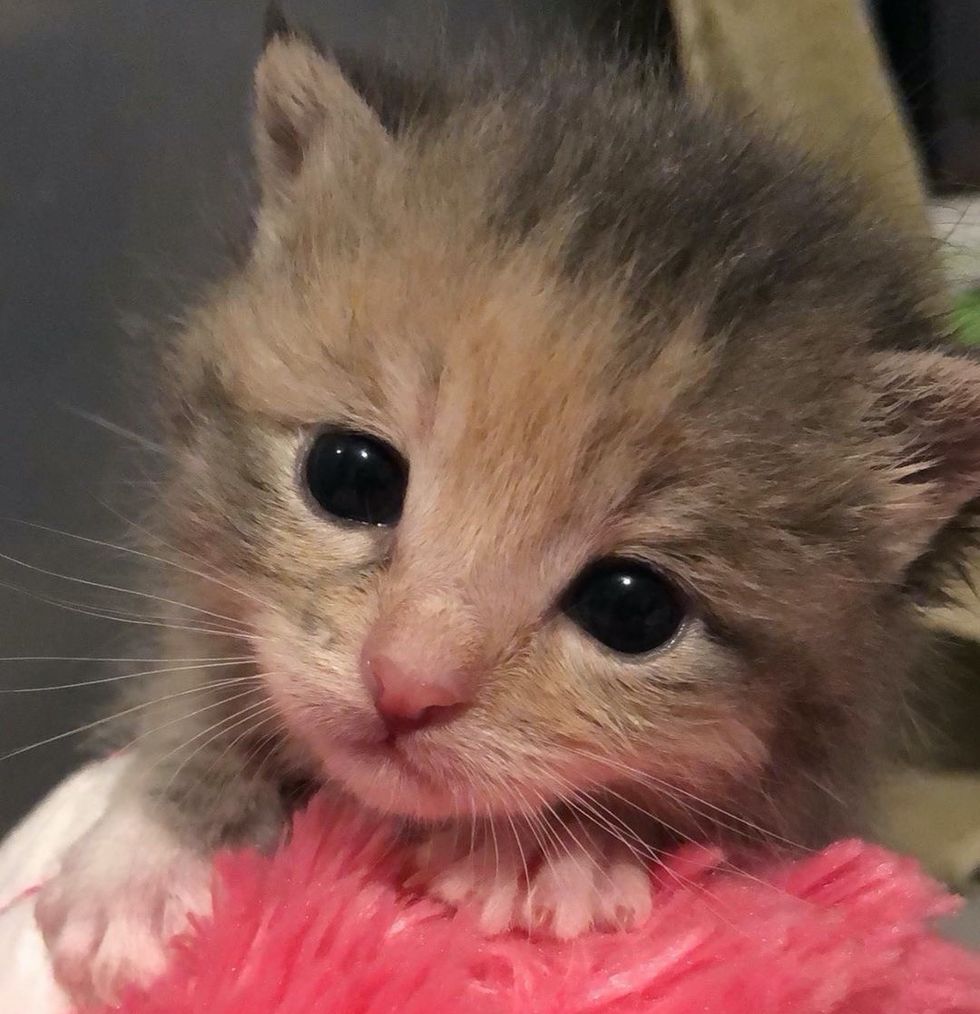 Alley Cat Rescue
Last month, a Good Samaritan heard meowing near a construction site in Los Angeles and found a tiny kitten without a mother in sight. The little feline was just a few days old, hungry and crying nonstop.

Alley Cat Rescue was contacted and immediately rushed to her rescue. "We assume because of all the noise at the construction site that the mom ran away," Alley Cat Rescue shared with Love Meow. "We will do all we can to help and nurture her."
They started feeding the kitten (named Chickpea) every two hours and made sure she was warm and loved.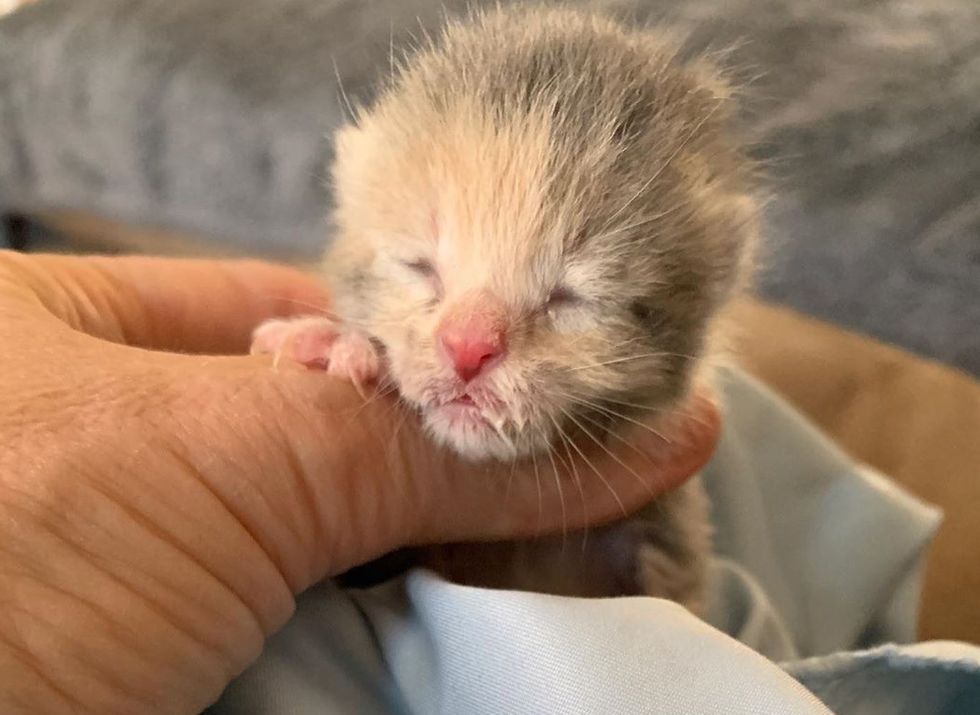 Alley Cat Rescue
The tiny calico whose eyes were still closed, took some time to figure out how to latch onto a bottle. Once she got a hang of it, she was eating like a champ.
After every feeding, she curled up in the crook of her foster mom's neck for some extra TLC.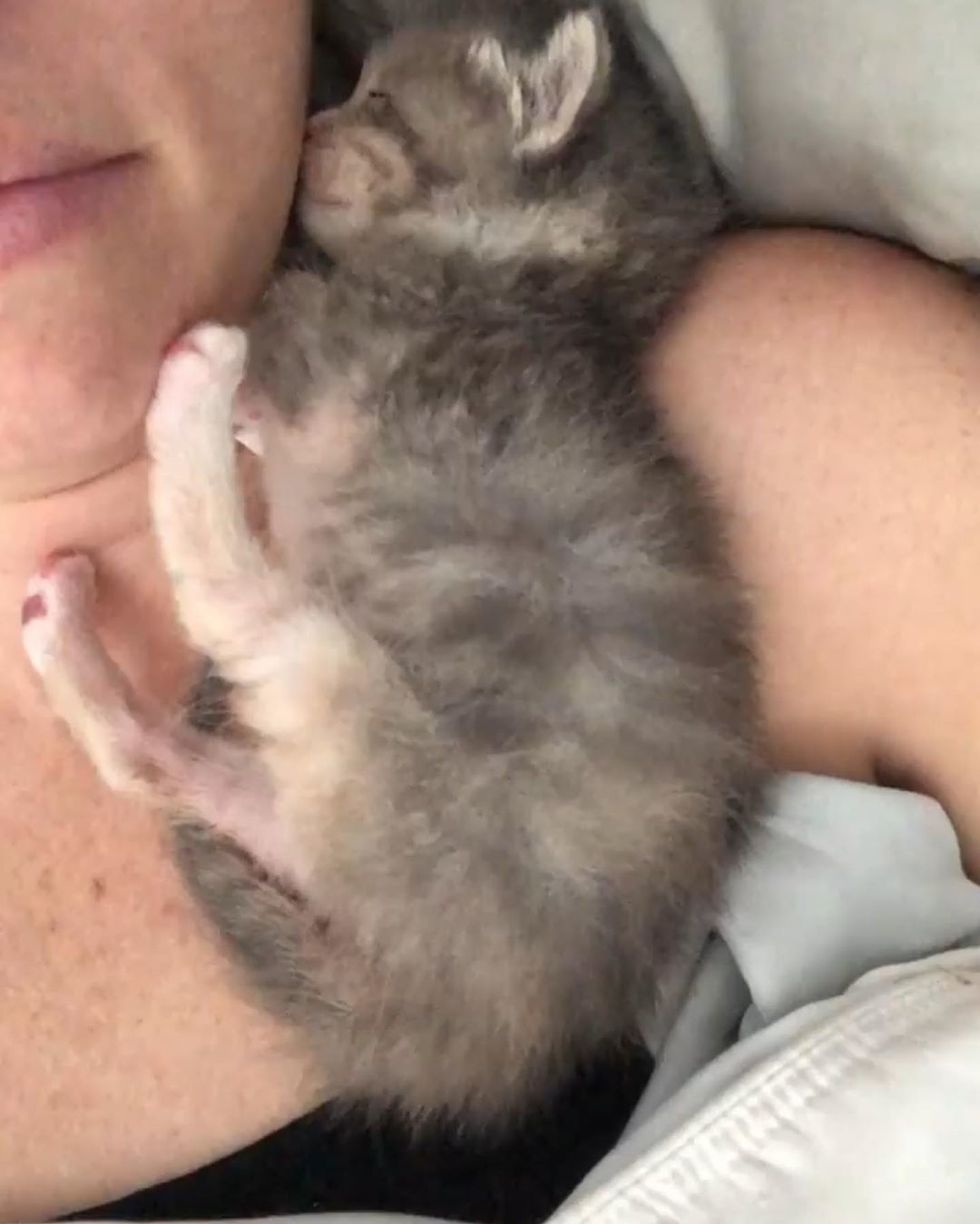 Alley Cat Rescue
The kitten was treated for parasites, and after several very rocky days, Chickpea was nursed back to health and even discovered how to purr.

"She loves cuddles and rubs after each feeding and purrs in delight," the rescue said.
(Scroll down for video)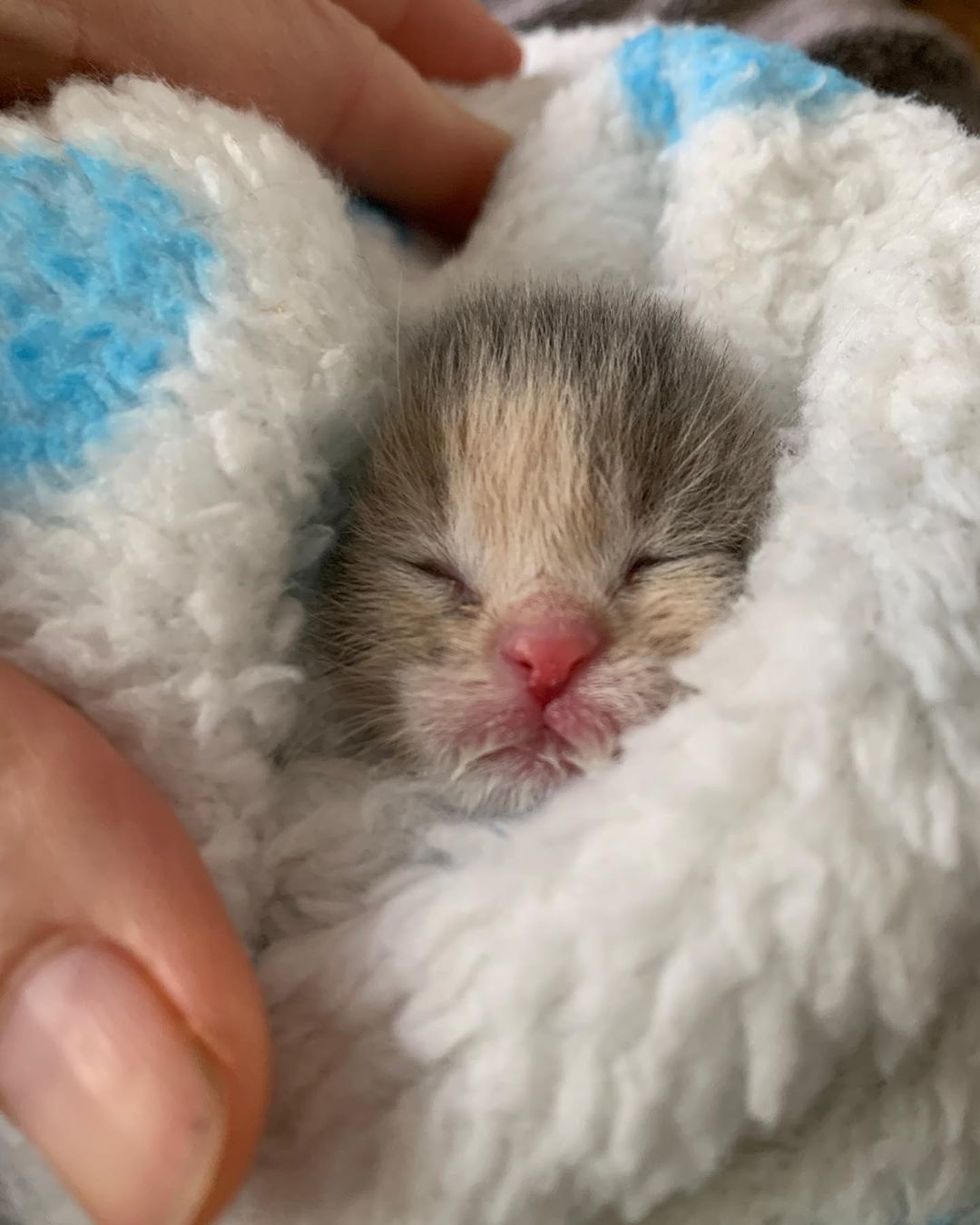 Alley Cat Rescue
"Chickpea is happy as long as she gets fed, stays warm, has a beating heart, nice music and lots of love."

Over the next few days, the kitten began to put on weight and her eyes started to crack open.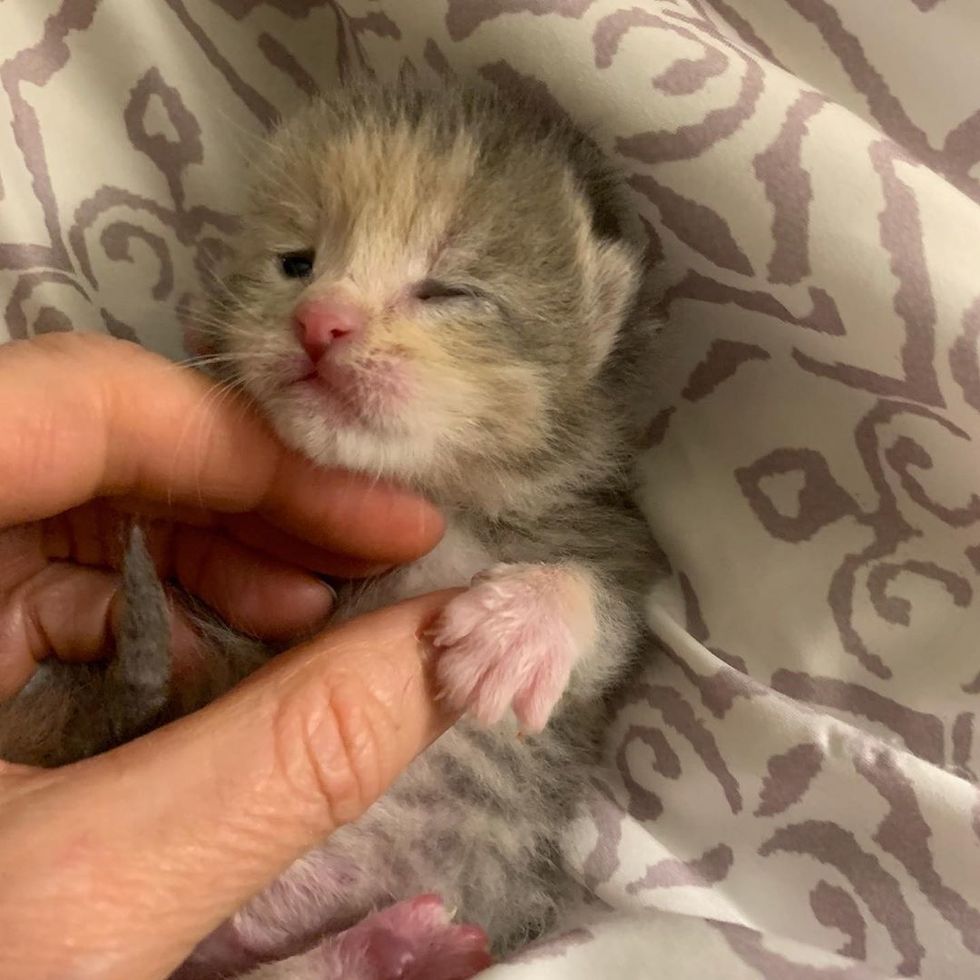 Alley Cat Rescue
Chickpea continued to gobble down her bottles, and would purr up a storm before and after each feeding.
"Amazing what huge changes happen in 10 days," Alley Cat Rescue shared with Love Meow.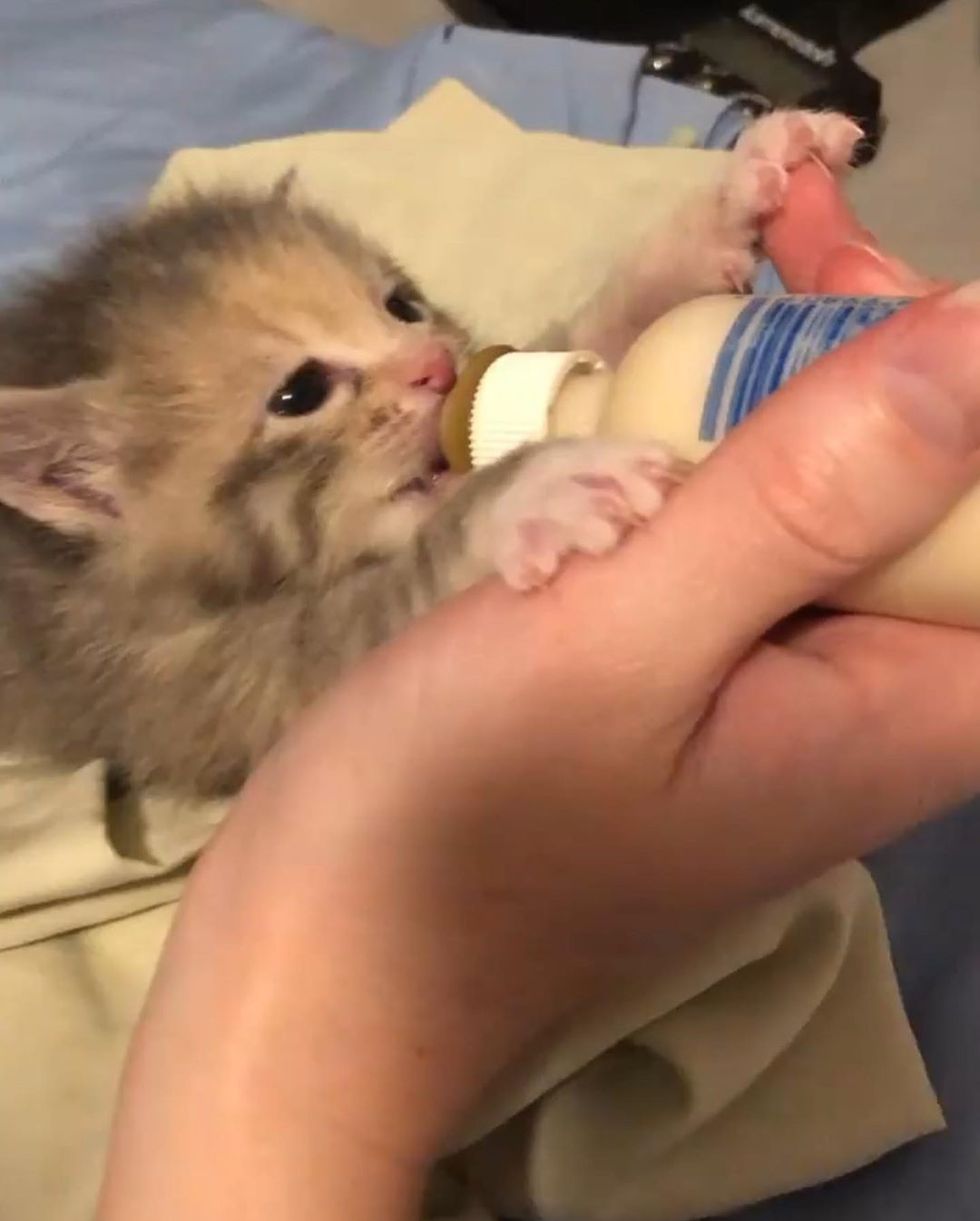 Alley Cat Rescue
Her sense of hearing, smell and sight grew stronger and sharper. She started to waddle around her nest, trying to learn to walk and explore.

Watch Chickpea in this cute video:
Chickpea the kittenwww.youtube.com
The little singleton demands constant attention from her foster parents whenever possible. With love and patience, she will not have to live another day alone.

"Baby Chickpea is doing great and her foster parents are doing a wonderful job with her."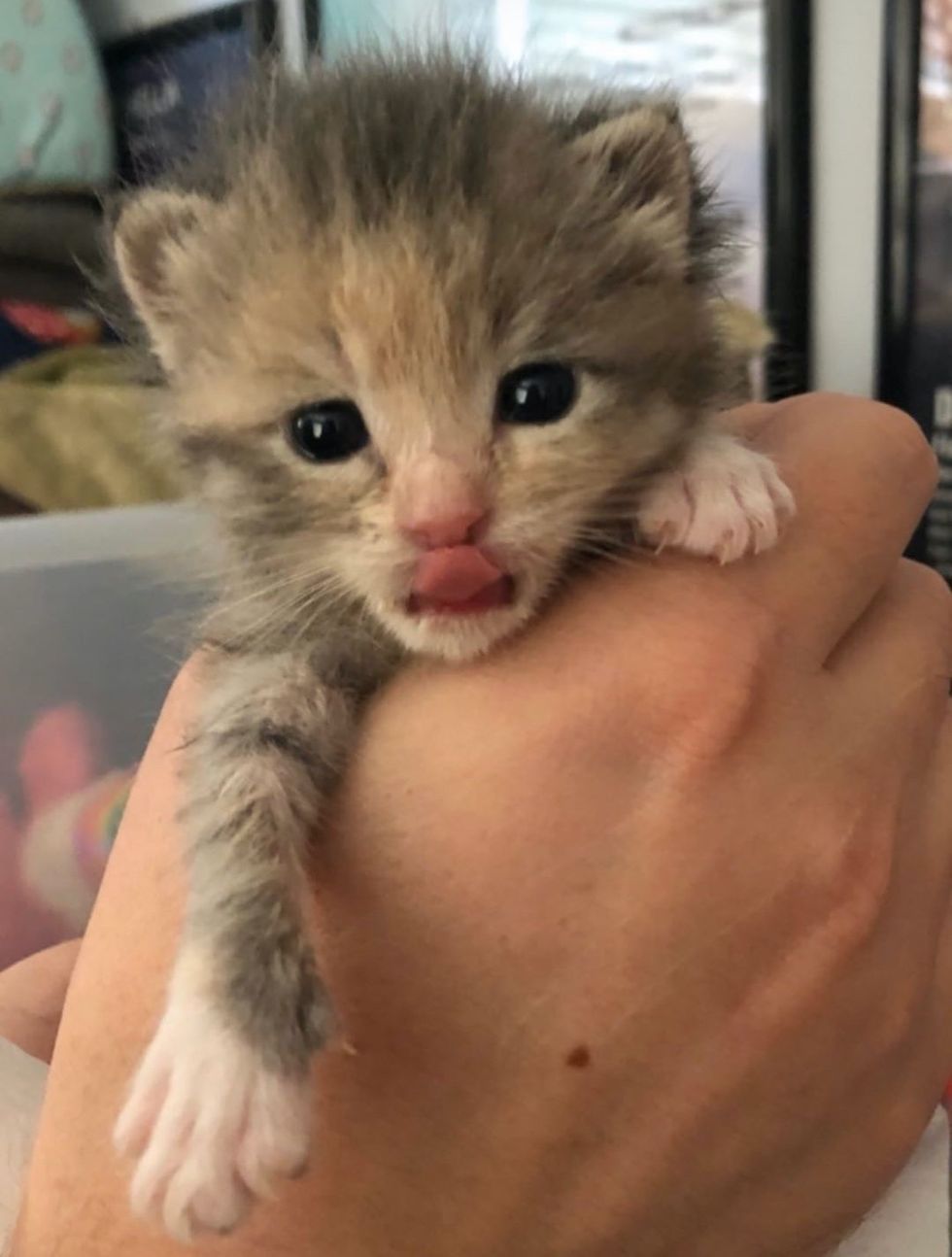 Alley Cat Rescue
It's been a month since she was found. The little calico has blossomed into a rambunctious kitten with bright eyes and a big personality.

Chickpea has a strong purr motor that she immediately switches on when she is petted.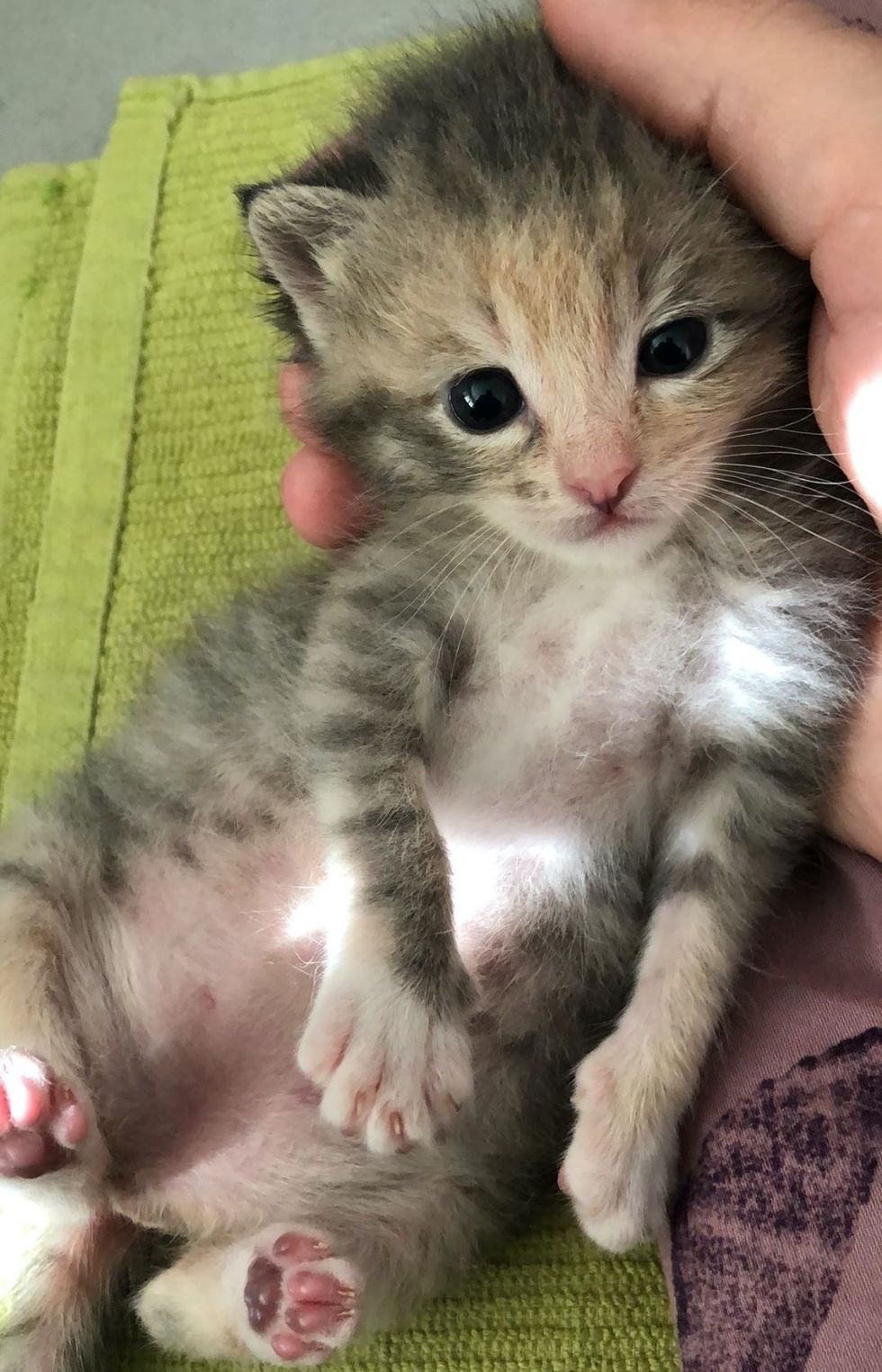 Alley Cat Rescue
Nothing makes her happier than cuddling with her humans and purring herself to sleep.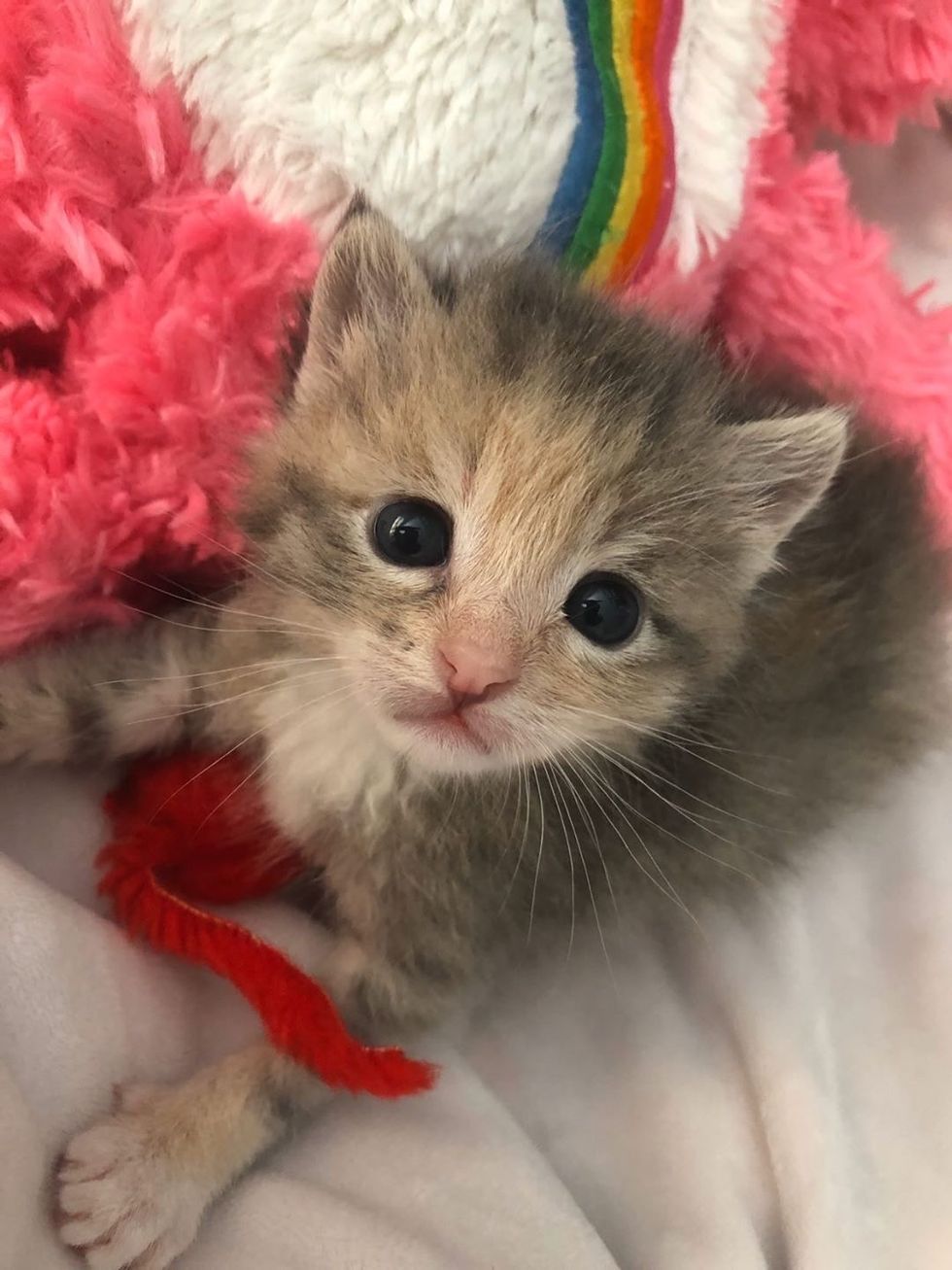 Alley Cat Rescue
Share this story with your friends. Follow updates on Chickpea and Alley Cat Rescue on Facebook and Instagram.
Related story: Stray Kitten with Rare Condition is So Happy to Find Perfect Home