A tiny kitten's cries helped rescuers find her whereabouts and save her life.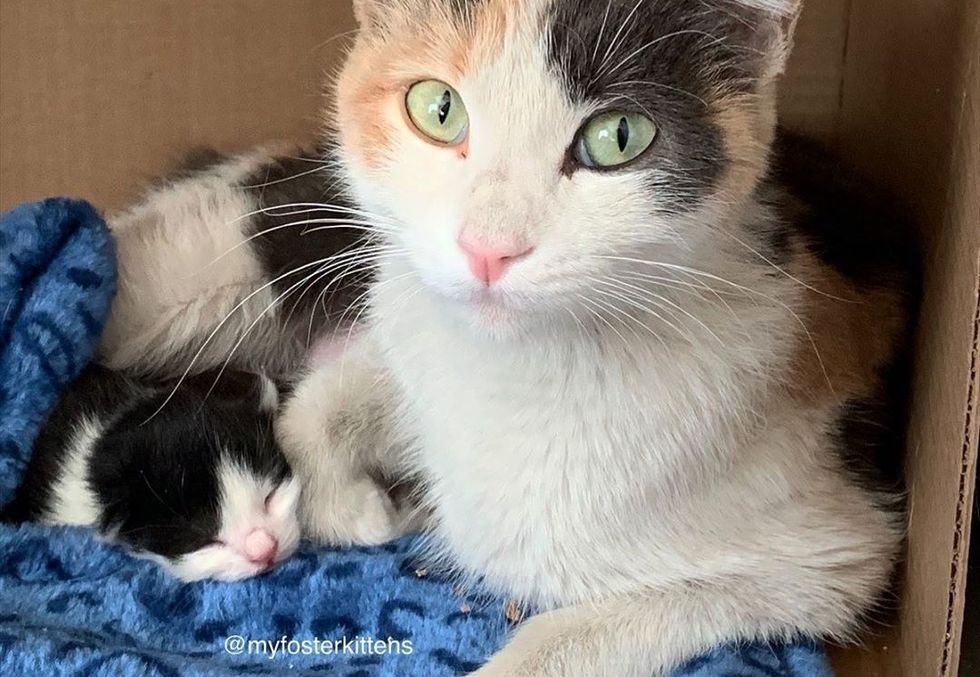 Nikki Martinez @myfosterkittens
Las Vegas-based animal rescuers, Nikki Martinez and Leslie, were working a TNR (trap-neuter-return) mission a few weeks ago, when Leslie heard a kitten's cries coming from a storm drain.

She wasted no time and grabbed a spare tire tool from the trunk and used it to pry the manhole open.
"She then put on her gloves and went down the manhole into the cockroach-infested storm drain to grab that baby," Nikki shared with Love Meow.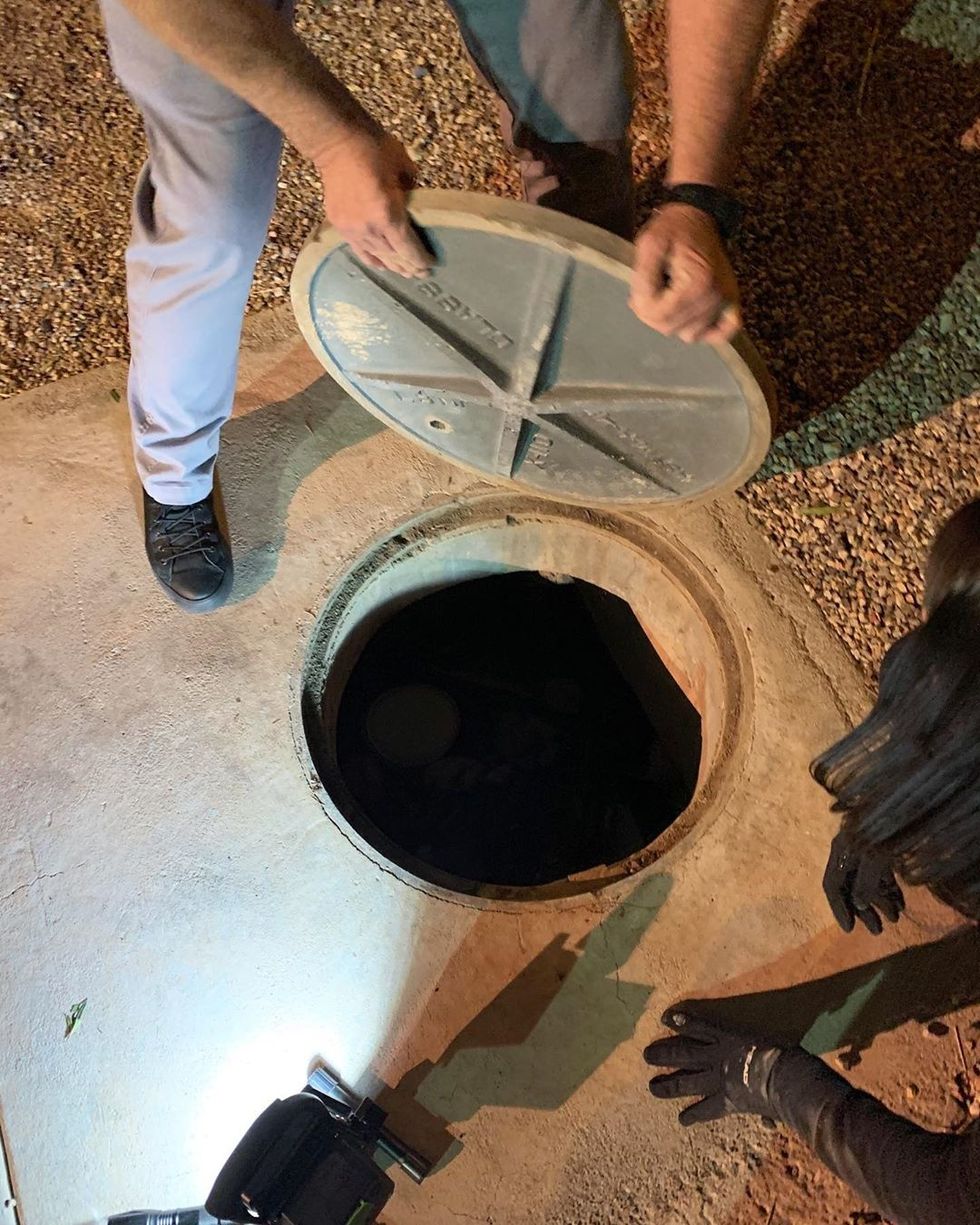 Nikki Martinez @myfosterkittens
She was able to find the kitten who was meowing with all her might, and two others that sadly didn't survive the horrid environment that they were born into. The kitten's loud cries helped the rescuers find her and save her life.

The team was able to locate her feral cat mom shortly after, and eventually had them reunited.
"The kitten wanted to live. I only had my purse at the time so I put her in it across town to reunite her with her mama," Nikki said.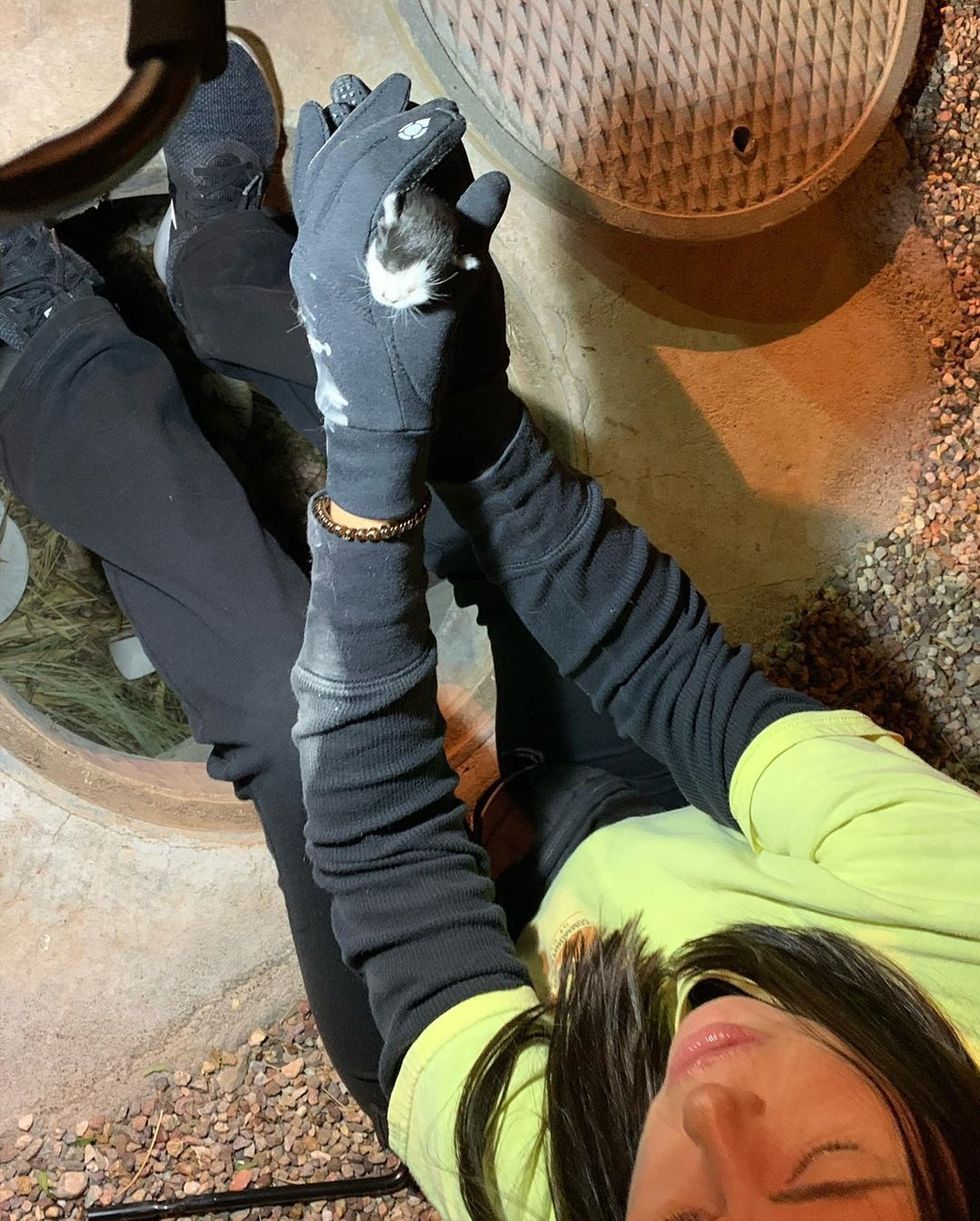 Nikki Martinez @myfosterkittens
As soon as the kitten felt the warmth of her mother, she screamed and wriggled her way under her belly. Nikki brought them home so they could have a quiet, comfortable place to stay.

"Rather than raising her baby on the streets, she gets to raise her kitten in a clean, comfortable and quiet room."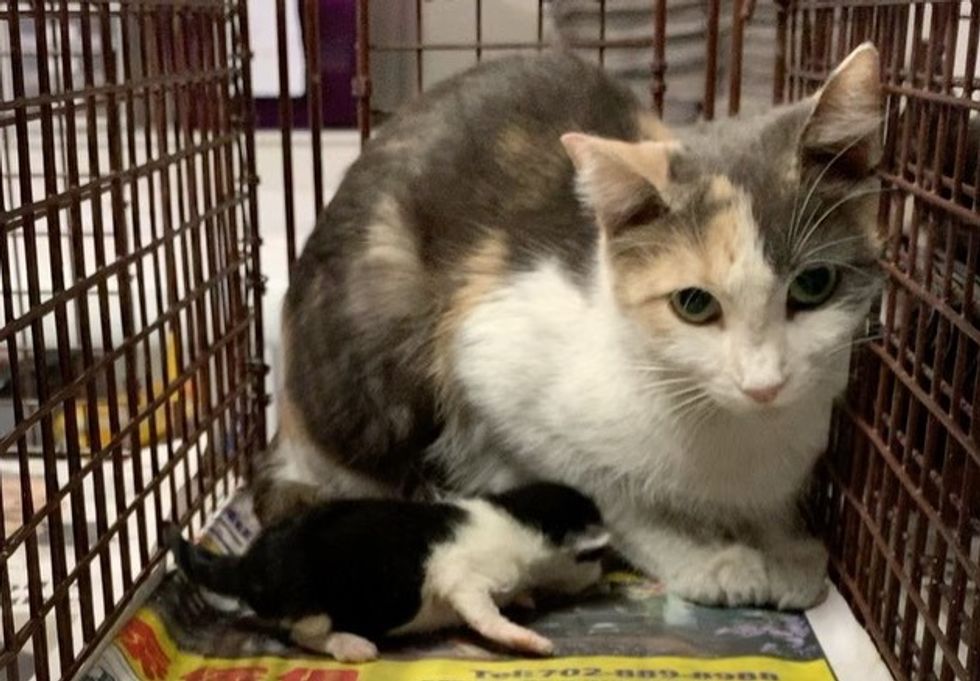 Nikki Martinez @myfosterkittens
The kitten, named Baby Leslie (after her rescuer), is tiny but already has quite the cattitude. She has the entire milk bar to herself and is not shy of voicing her opinions.
The feral cat mom, named Sue, is able to focus on nursing and cleaning her little singleton with plenty of food and clean water to go around.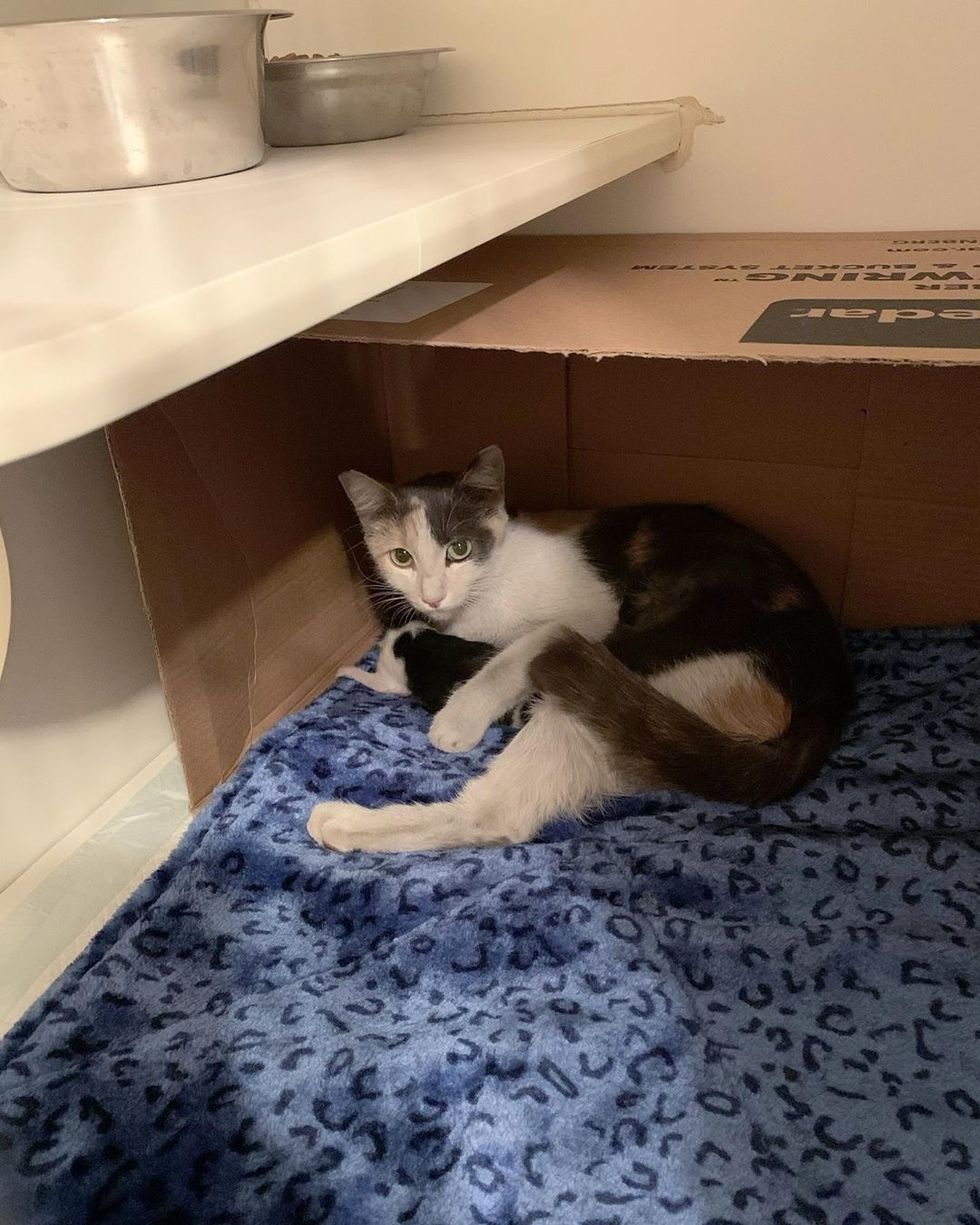 Nikki Martinez @myfosterkittens
Watch the reunion in this video:
Kitten rescued from storm drain reunited with cat momwww.youtube.com
A few days later, Baby Leslie started to open her eyes. With the mother's milk and a safe environment, she has blossomed into a chunky, healthy kitten.

Once she's weaned, Nikki will start socializing her so she will get a chance to find a loving home that will cherish her forever.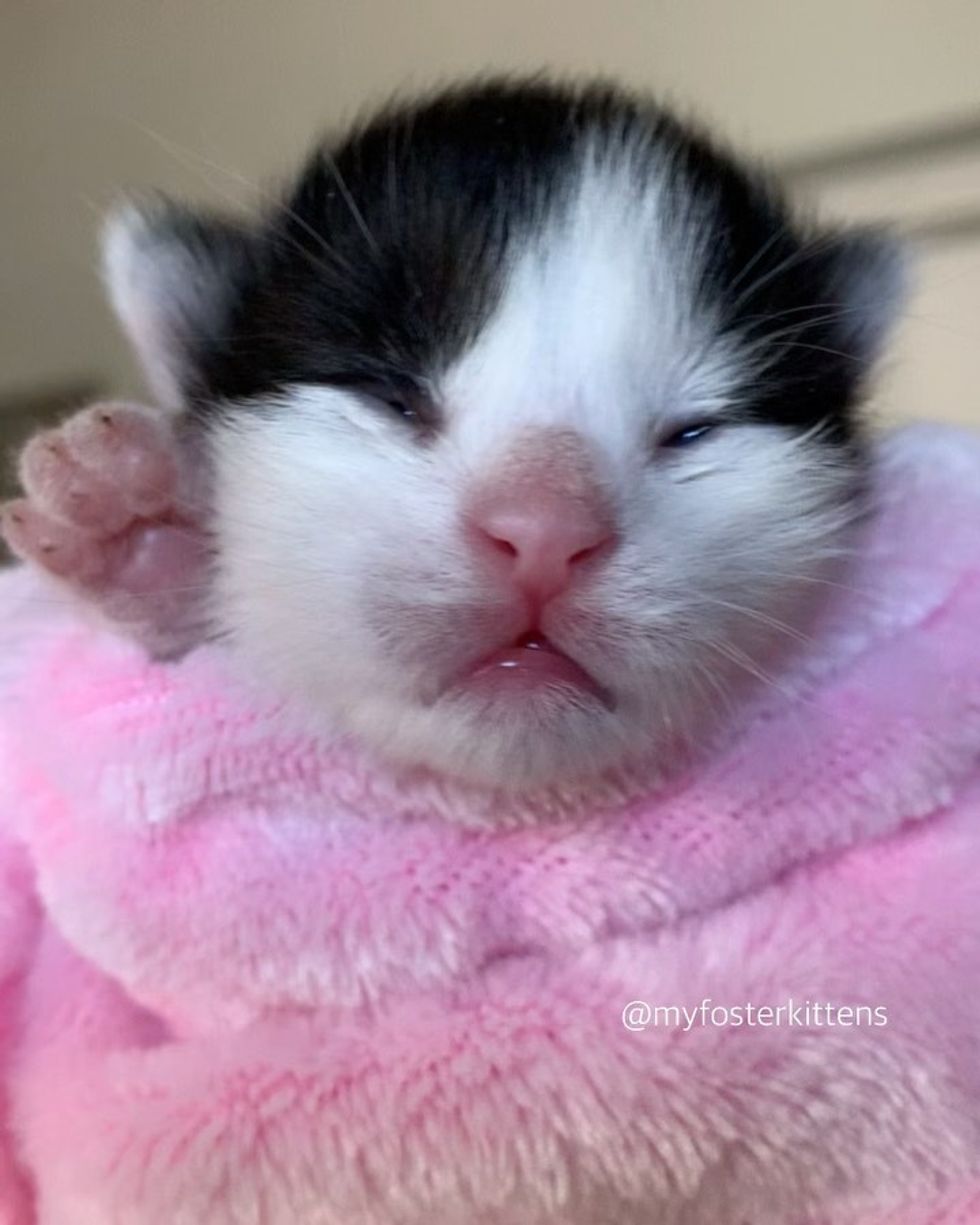 Nikki Martinez @myfosterkittens
Mama Sue will never have to go through another pregnancy on the streets. She will be cared for by two dedicated feral colony caretakers who provide fresh food and water daily.

Baby Leslie is one of lucky ones as most kittens born outside aren't as fortunate. "While caring for a mama kitty and her babies is certainly adorable, the reality is that 2,300 cats/kittens just like these babies are euthanized in shelters every day because of overpopulation," Nikki told Love Meow.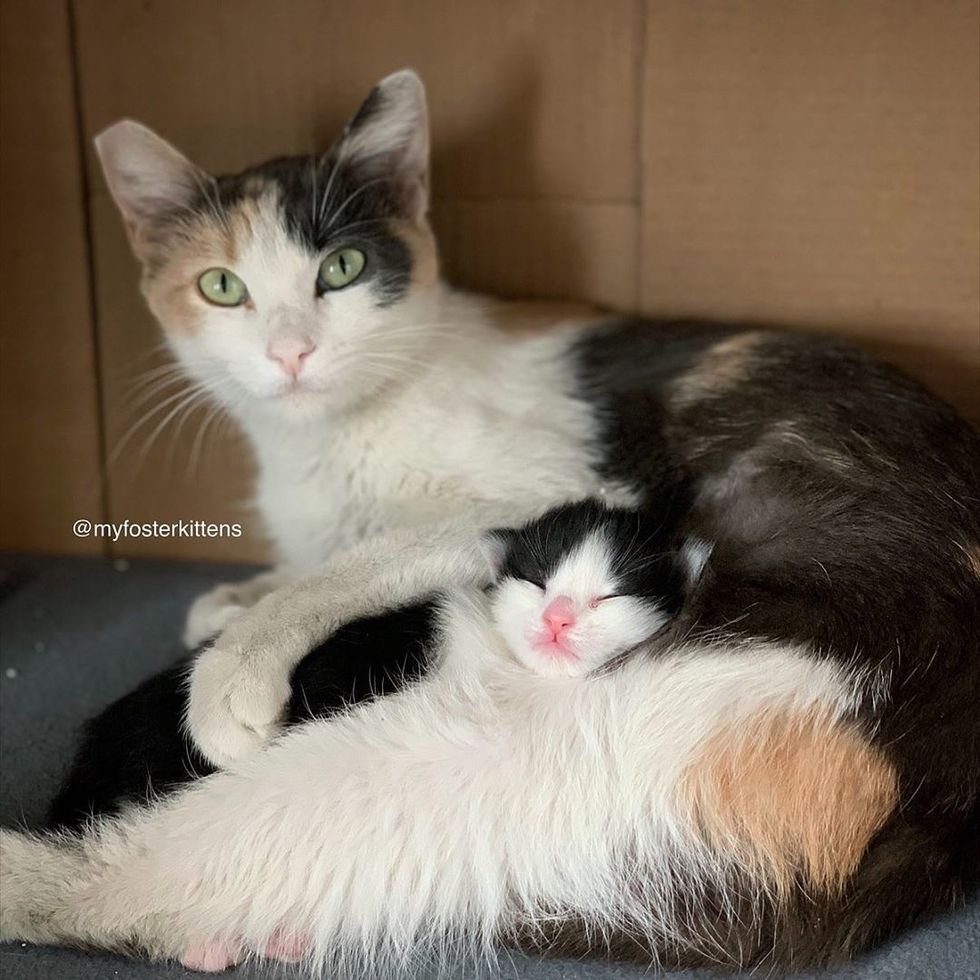 Nikki Martinez @myfosterkittens
"If you want to experience a mother and her kittens, foster! Contact your local animal shelter or cat rescue and ask them how you can get involved in fostering. You provide a small space in your home and the shelter/rescue will provide you with basic supplies."

Baby Leslie, the little warrior kitty, helped get herself out of the storm drain and into a home environment where she could thrive.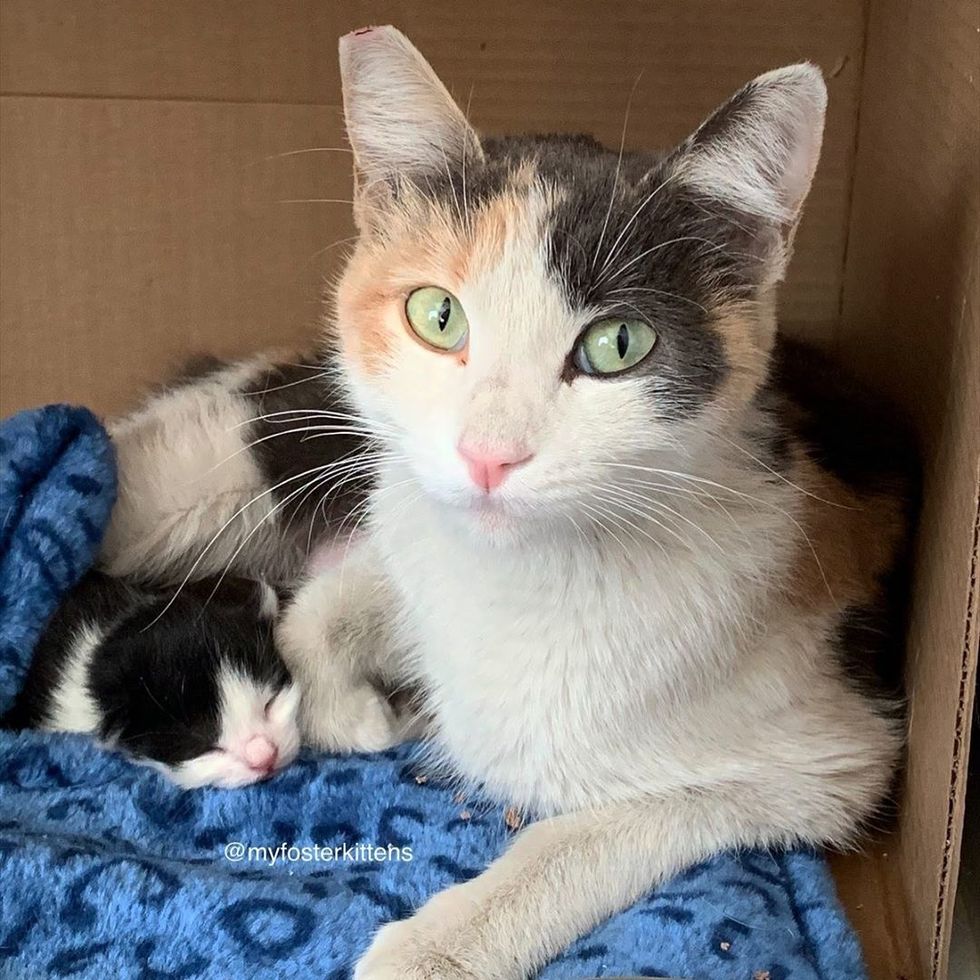 Nikki Martinez @myfosterkittens
She still has a lot of growing and socializing to do but as of now, she's a happy, healthy, content kitten who never lacks a meal.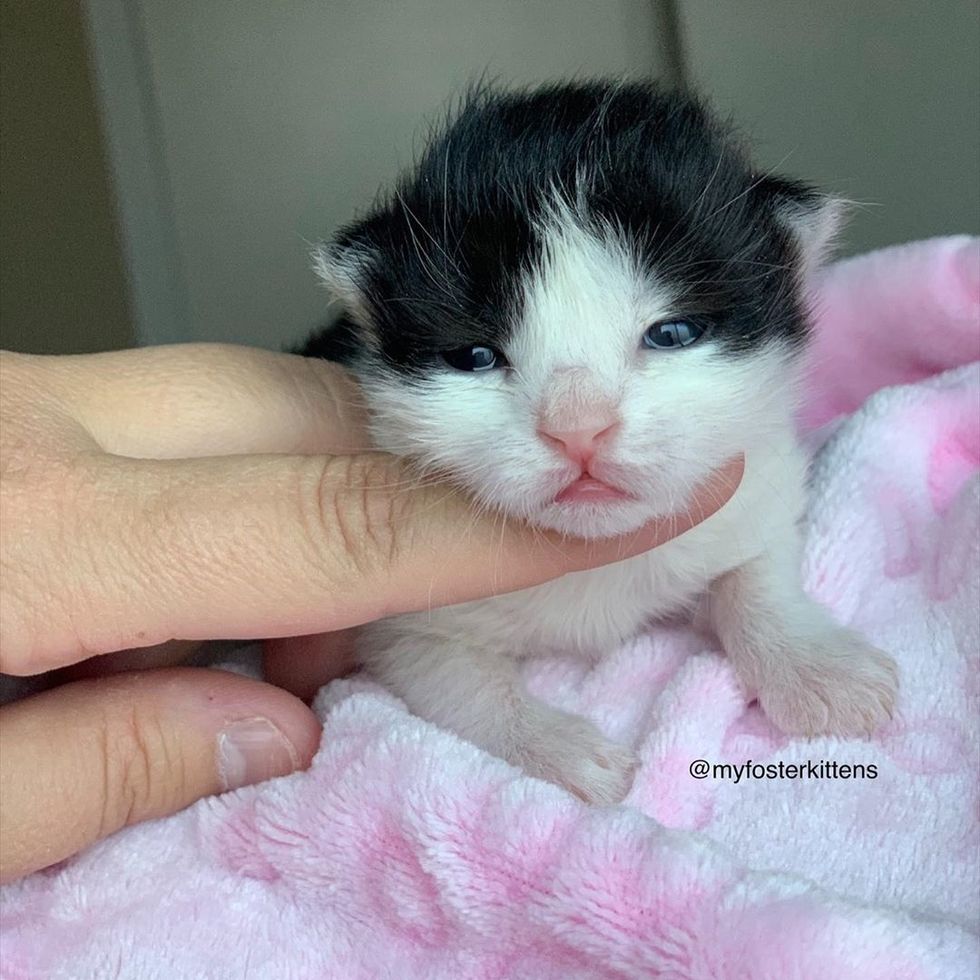 Nikki Martinez @myfosterkittens
Share this story with your friends. Follow Nikki's foster/rescue kitties on Instagram and Facebook.
Related story: Dogs Hear Orphaned Kitten's Cries and Come Running, They Help Him Thrive