A woman rescued a tiny kitten from the gutter and turned his life around.
Dana D'Amelio @eliandezra
Dana D'Amelio from California was working on a military base in South Korea when she came across a little kitten in need of rescue.

"I was coming back from lunch one day when I saw some soldiers trying to move the large grates covering up the pipes," Dana told Love Meow. "I could hear a shrill cry and knew they were trying to rescue a kitten."
She immediately offered to help. Once the grates were removed, she was able to climb down the drain. It was dark inside and she couldn't see the kitten at first. As she followed his cries, she was able to reach down, locate the little ball of fur and pull him up to safety.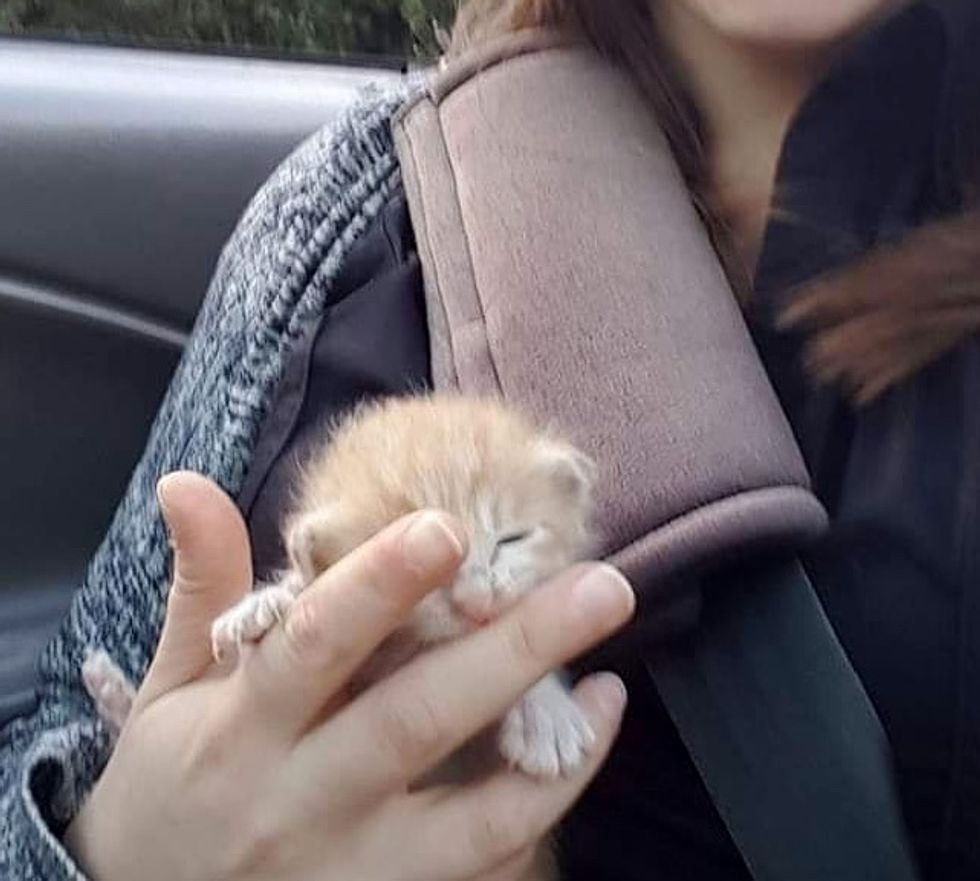 Dana D'Amelio @eliandezra
The kitten was just three weeks old, and fit perfectly in the palm of her hand. They couldn't find the mother cat and the ginger boy was in desperate need of round-the-clock care.
"I hadn't yet moved into permanent housing, so I snuck the kitten into my hotel room and went out to get some formula and supplies for him," Dana said.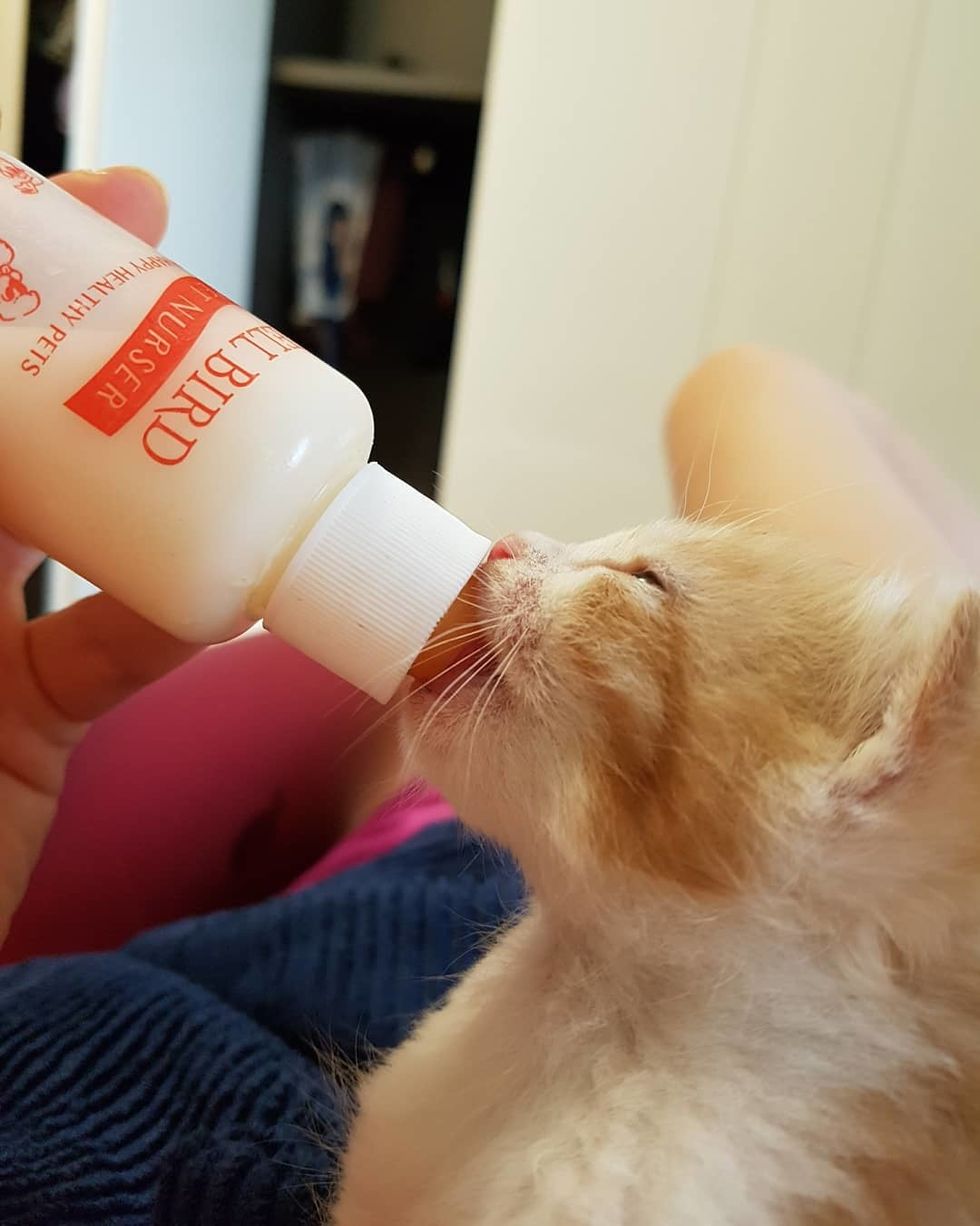 Dana D'Amelio @eliandezra
She named the kitten Eli. As a first-time bottle carer, she gave herself a crash course by reading up Kitten Lady's resources on neonatal kitten care.

"For a week, he came with me to work and hung out in his carrier, and I took breaks to feed him and help him go to the bathroom."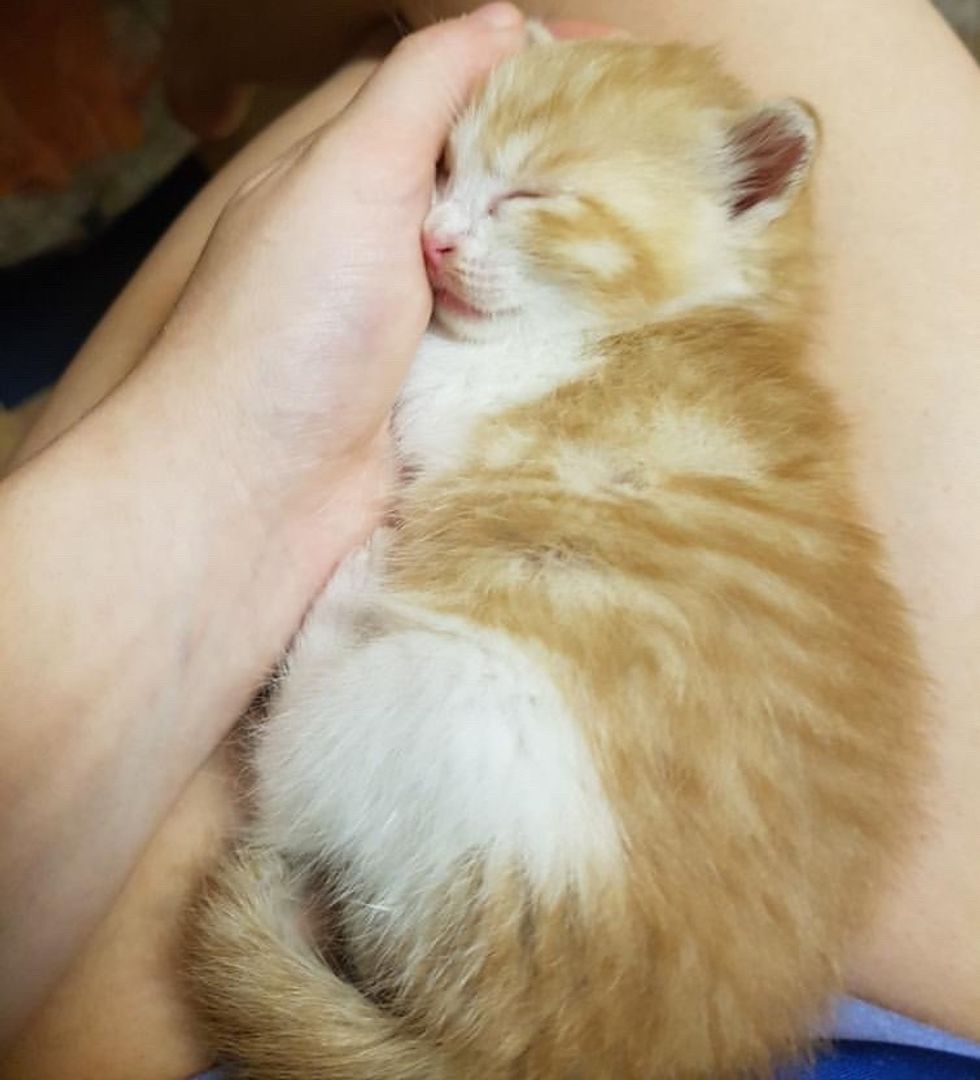 Dana D'Amelio @eliandezra
With help from another foster volunteer, the kitten grew big and strong and never had to endure another day in the gutter or on the streets.
He got to grow up in a comfortable home where he was loved and spoiled. When Dana's time in Korea came to an end, she knew just the place to take him.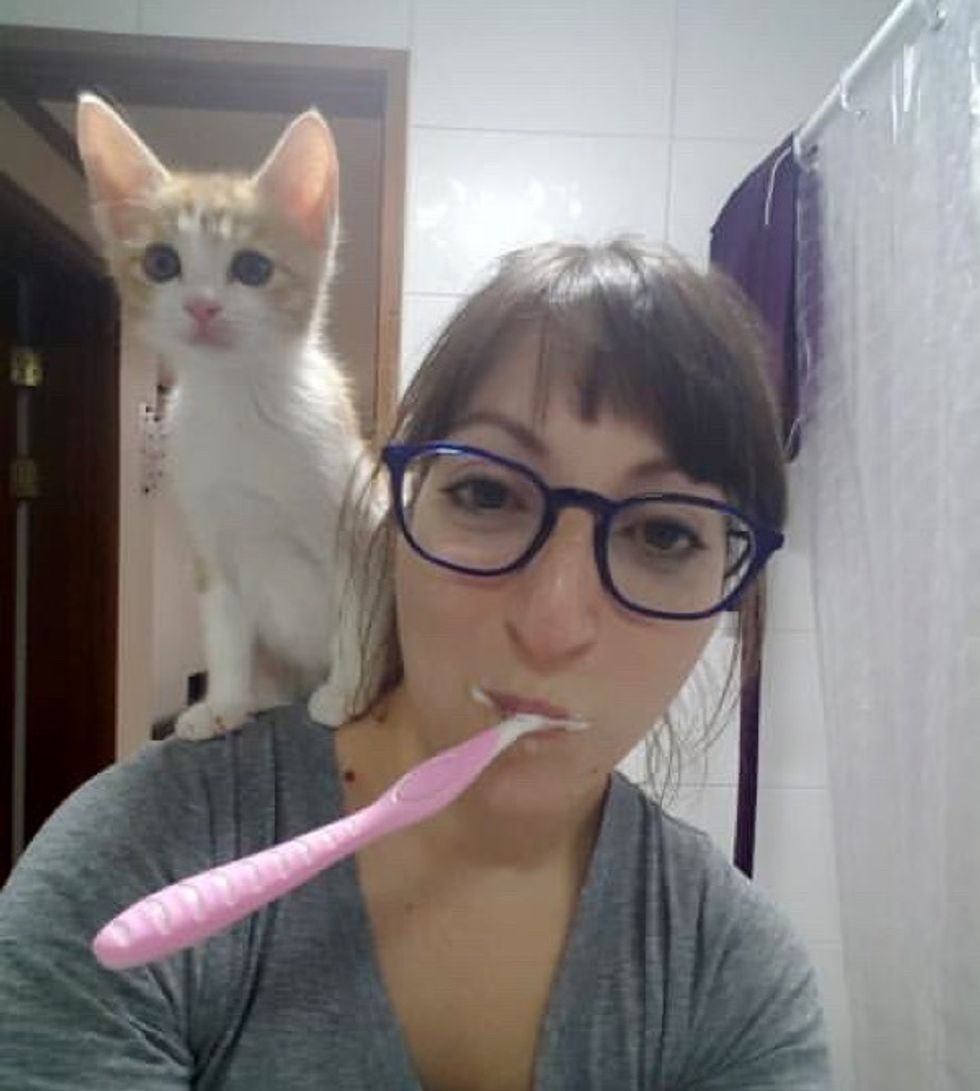 Dana D'Amelio @eliandezra
She got on a flight with her beloved feline friend and brought him home to the States with her.

"Eli is extremely vocal and adventurous! He's always climbing on top of things. He loves to curl up in cardboard boxes and to sleep on my stomach," Dana told Love Meow.
(Scroll down to watch video)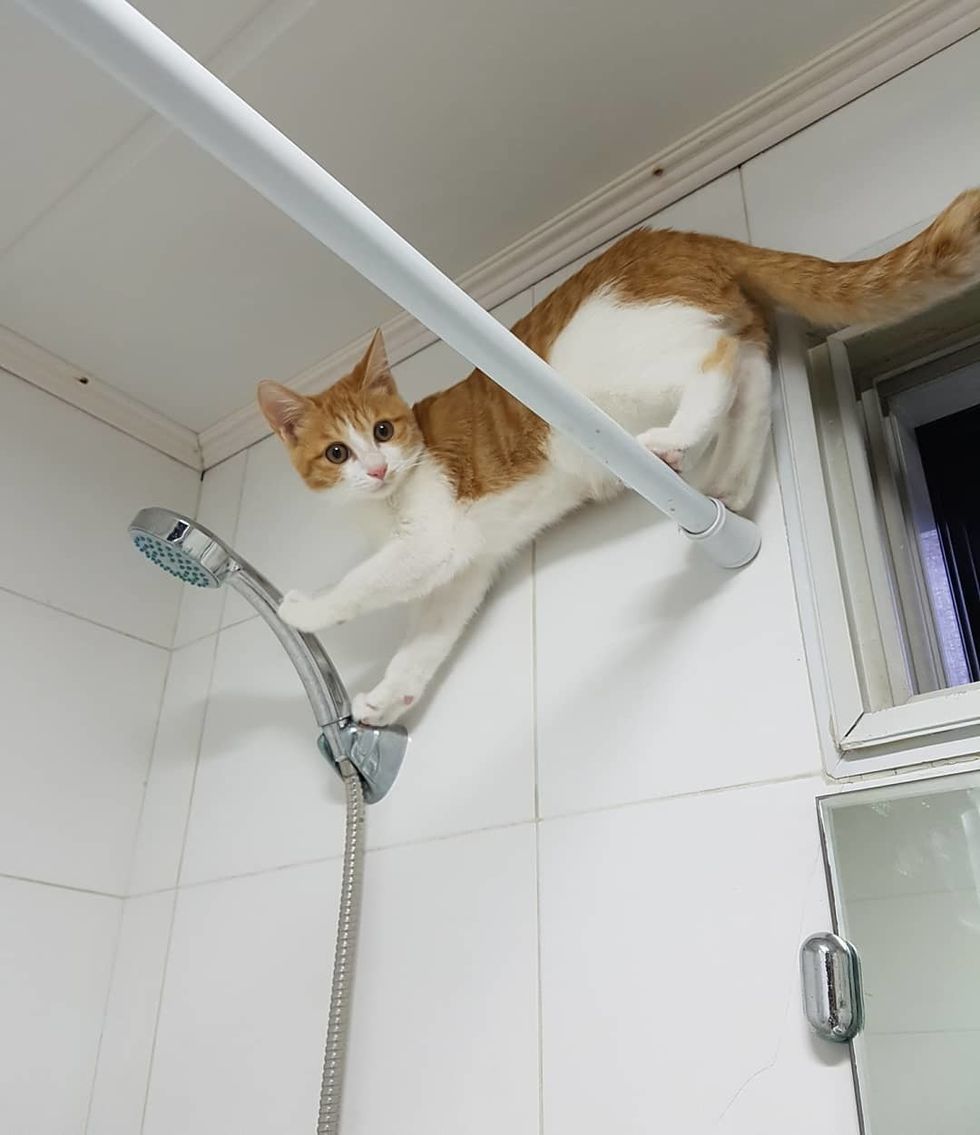 Dana D'Amelio @eliandezra
"He purrs and runs to the door whenever I come home! He's like a dog. When he hears me coming he starts meowing loudly and doesn't stop until I'm in the house."
Last October, Dana adopted another kitten, so Eli could have a friend to play with. Just like Eli, the new feline brother, Ezra, was also found as an orphan.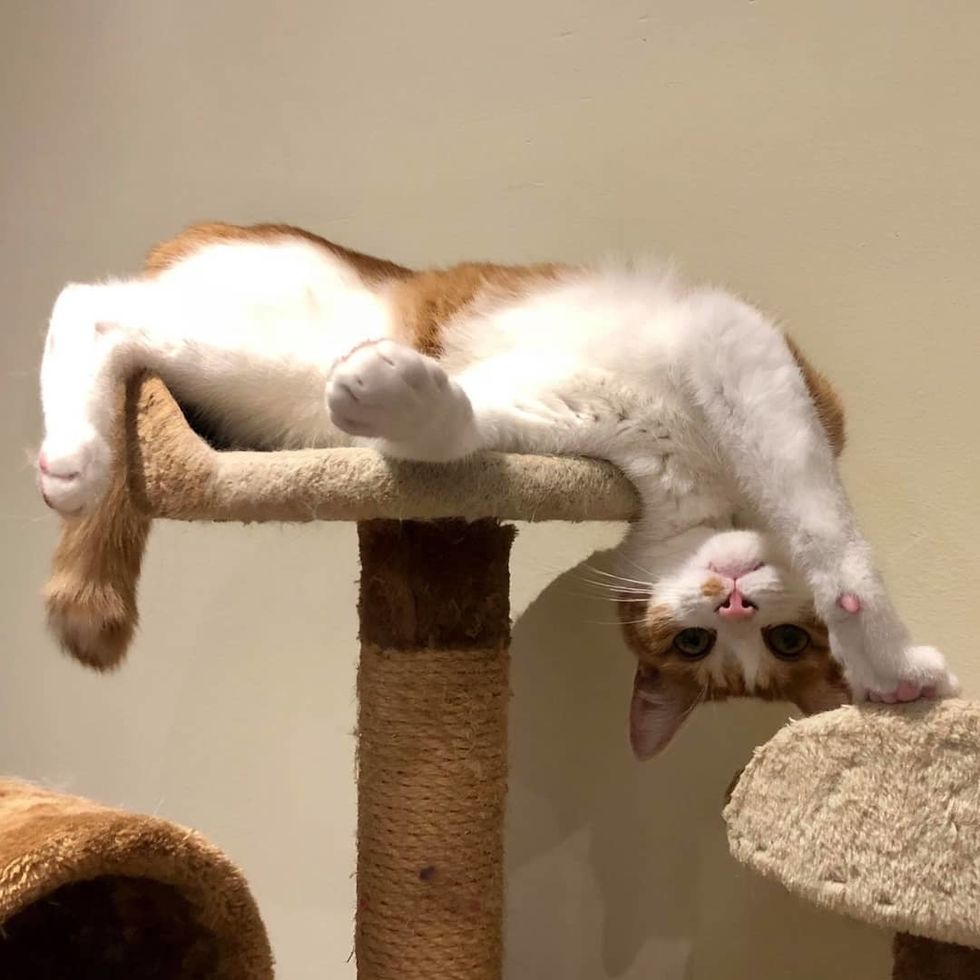 Dana D'Amelio @eliandezra
"Eli was really confused at first because from the time he was three weeks old, he was a singleton and didn't have a lot of opportunity to learn how to be a cat," Dana added.

Watch Eli in this cute video:
Rescued kitten Eliyoutu.be
"Ezra really helped Eli to become a 'real cat.' He taught him how to play nicely and make friends."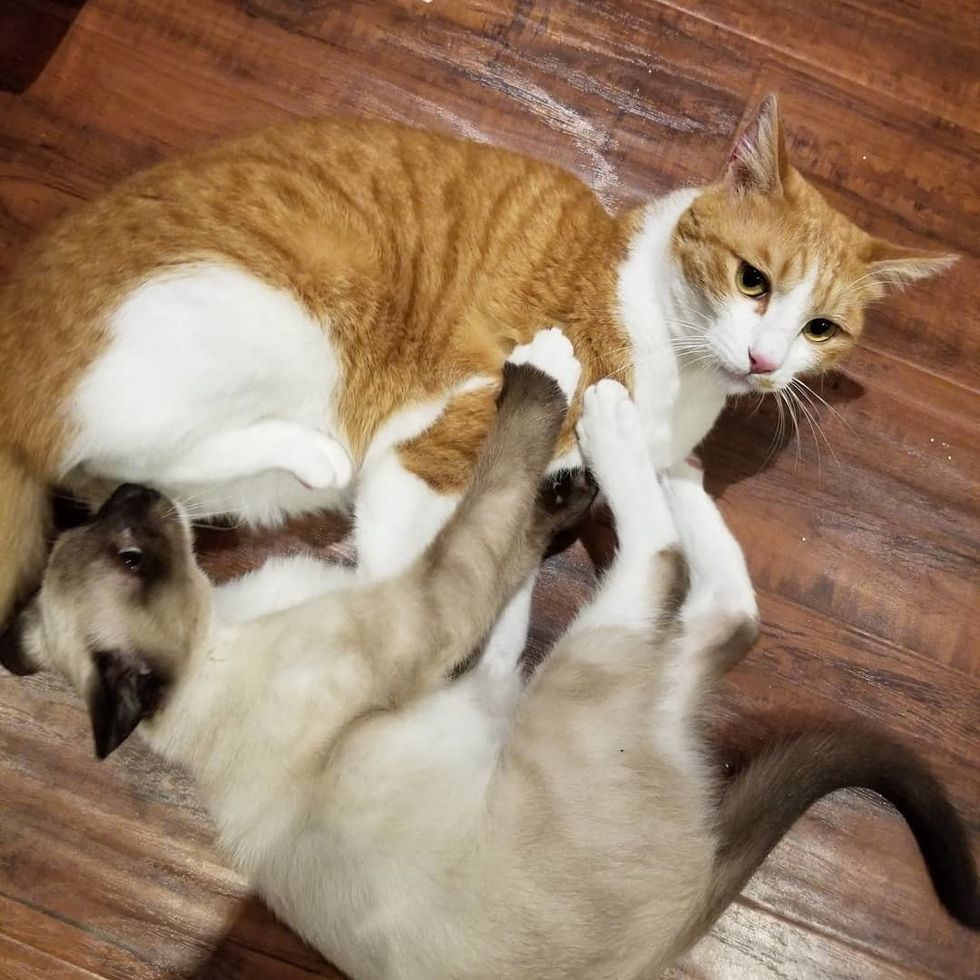 Dana D'Amelio @eliandezra
Now, the two brothers are best friends, partners in crime.
They adore each other and actively seek out opportunities to play and create mischief around the house.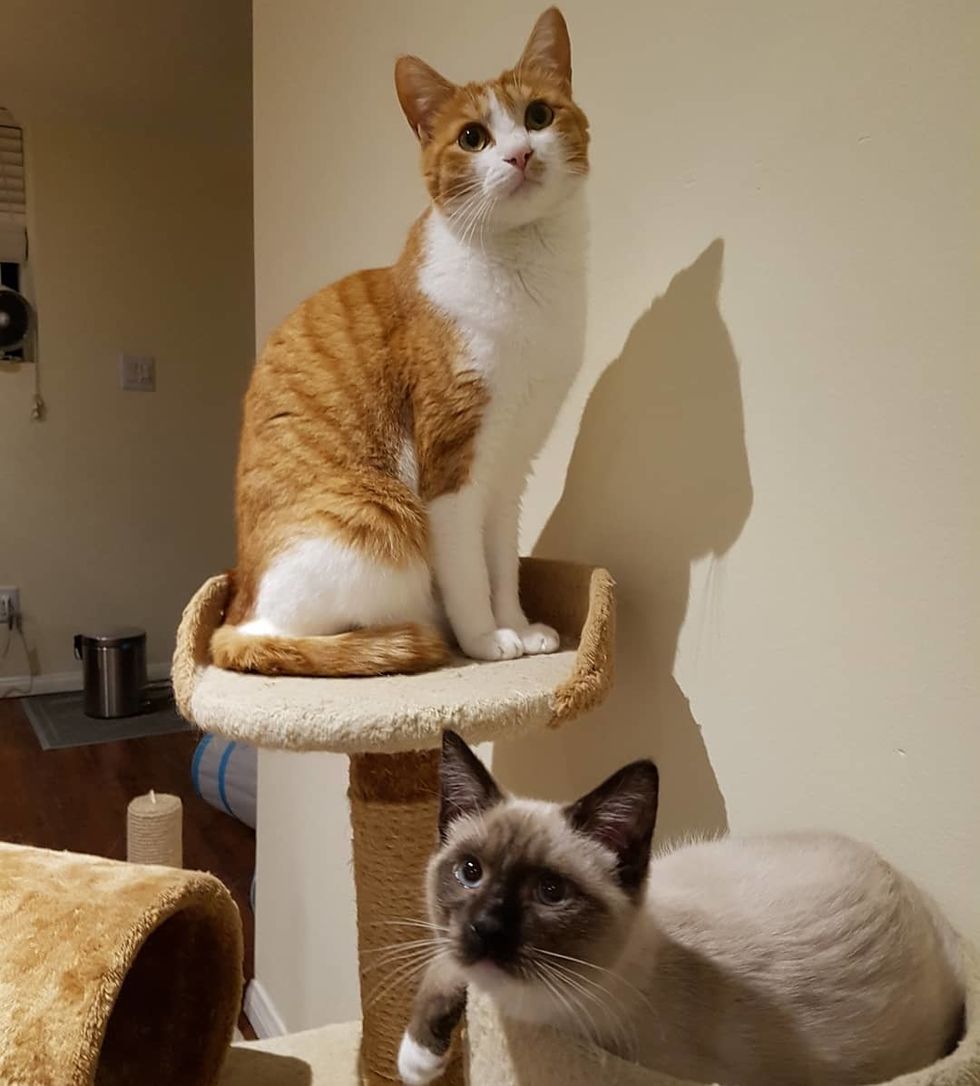 Dana D'Amelio @eliandezra
"Eli changed my life and made me a cat mama," Dana said. "I think I always knew he had picked me from the moment I heard his cries."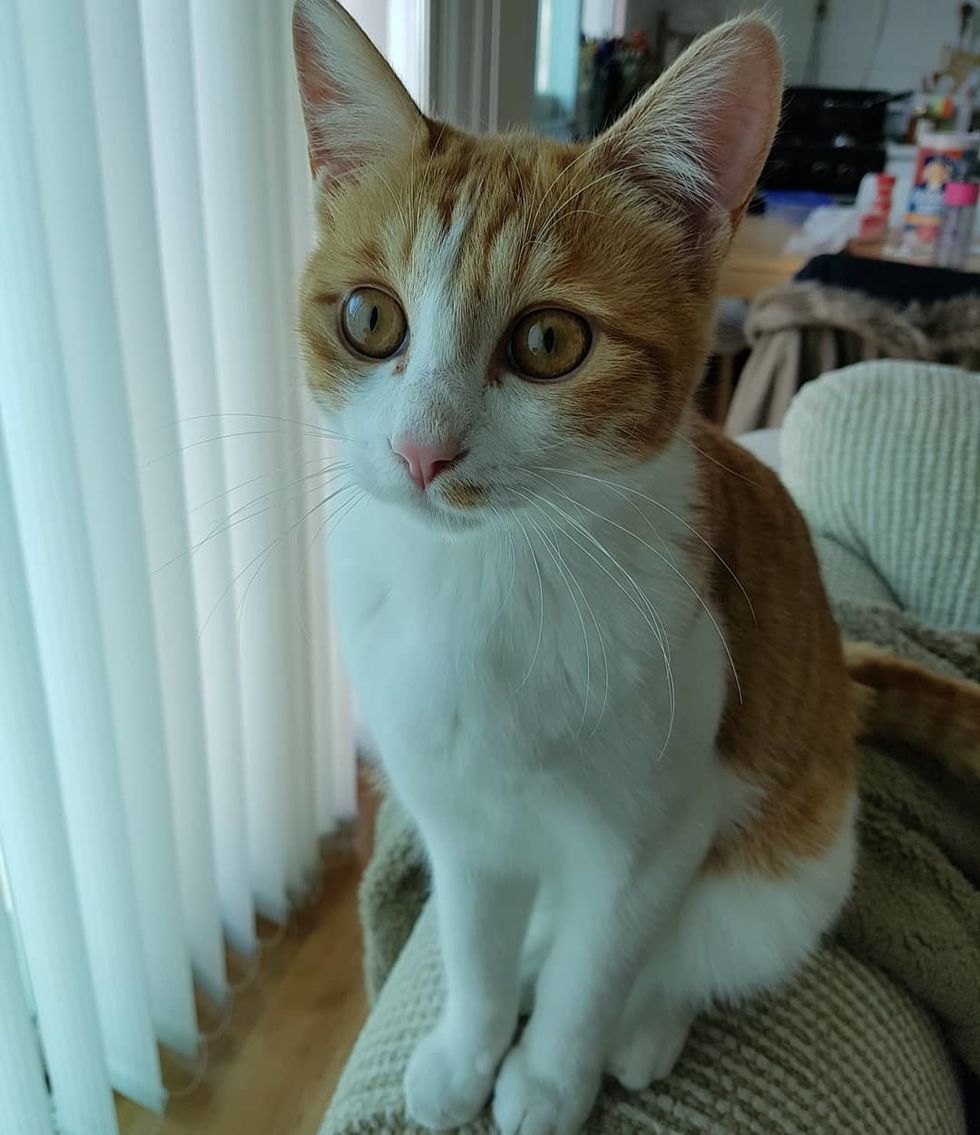 Dana D'Amelio @eliandezra
Share this story with your friends. Follow Eli and Ezra and their adventures on Instagram.
Related story: Little Girl Went to Shelter to Help Out But Ended Up Being Chosen by Kitten