A man was looking for a pet when he came across a kitten who had a hard time finding a home because of her crossed eye.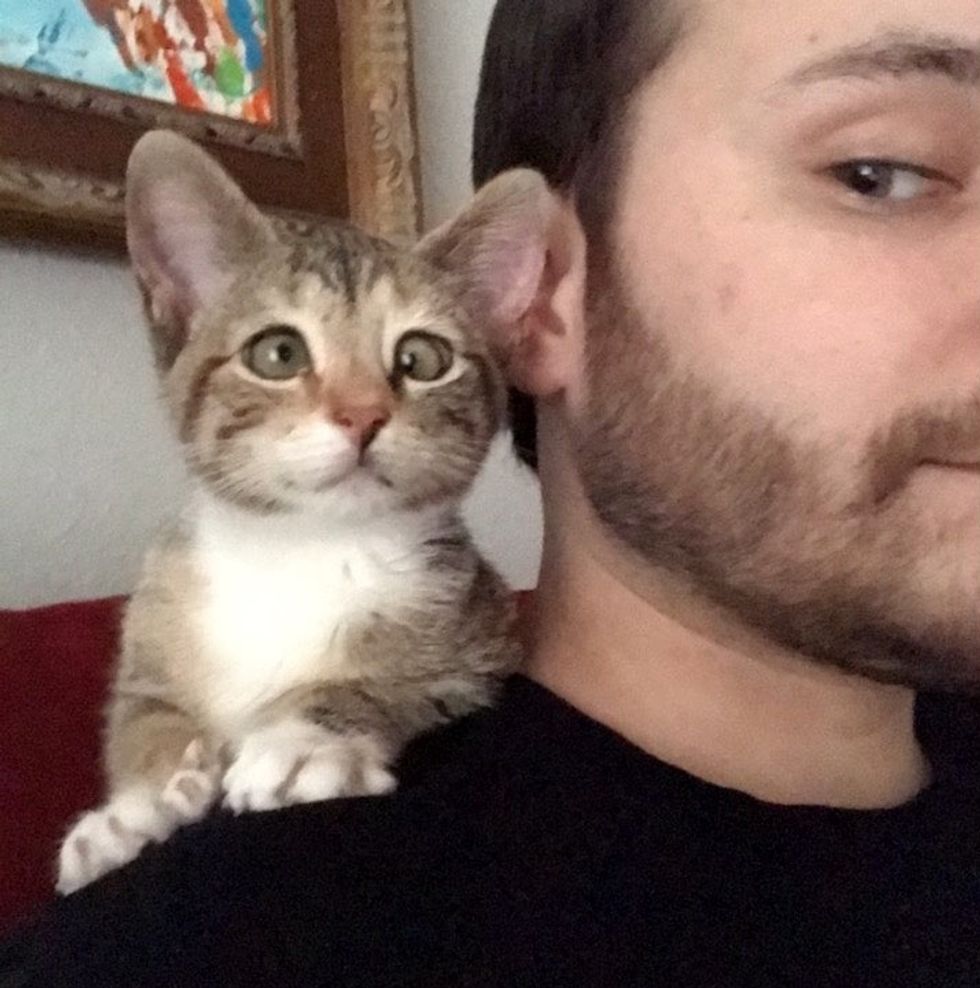 @thatcatpoodle
Garrett Nabors from Raleigh, North Carolina had been wanting to get a pet and decided that a cat would be a perfect fit. While he was on the lookout for a feline friend, his coworker, who was a foster volunteer, pulled out her phone and showed him a kitten named Poodle.

Poodle the tabby was found under a home close to a construction site. She was placed in foster care and nursed back to health. The little one stood out with her adorable crossed eye and endearing personality.
"My coworker told us she had a few cats at the time and named them all Noodle, Doodle, Poodle, and Oodle. They had all been adopted besides Poodle because people had concerns about her eye," Garrett told Love Meow.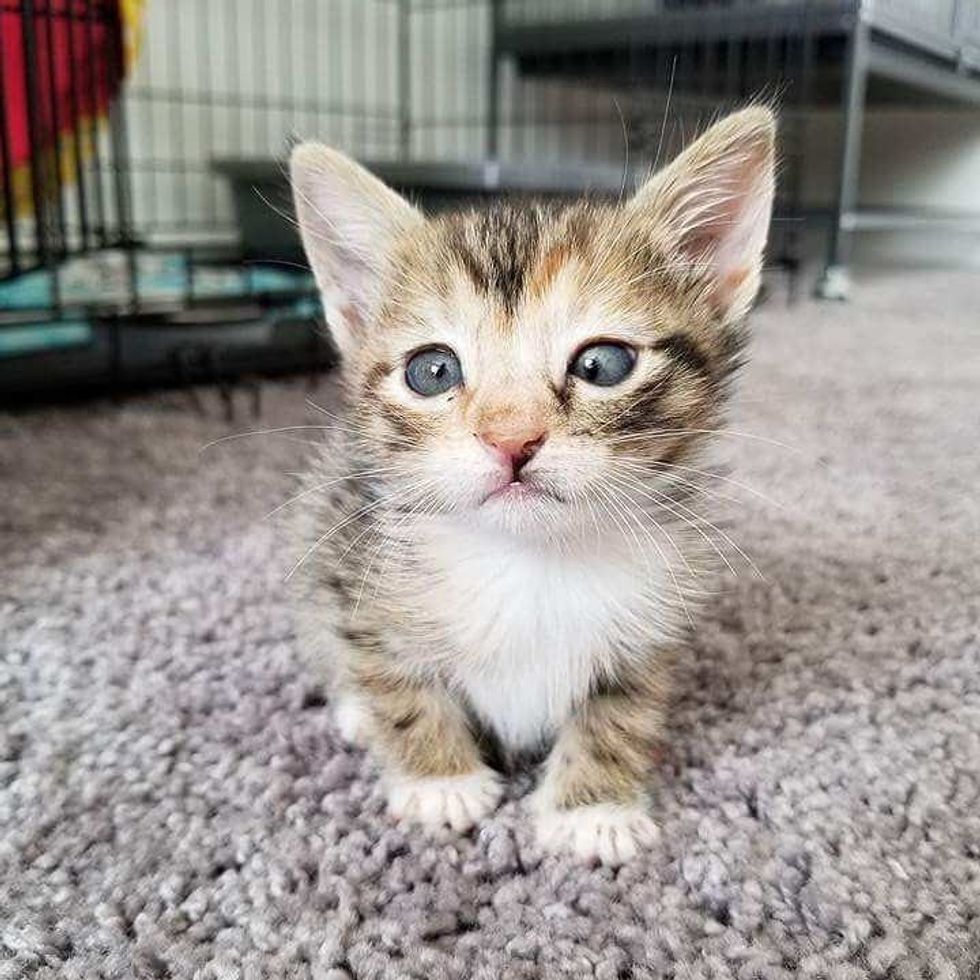 @thatcatpoodle
"We fell in love with her immediately, and we went and adopted her the very next day," Garrett said.
"When we first met her at her foster's house, she was being really playful and came right up to us. I don't think she has a shy bone in her body."

Poodle was born cross-eyed, and has a wonderfully quirky personality to match.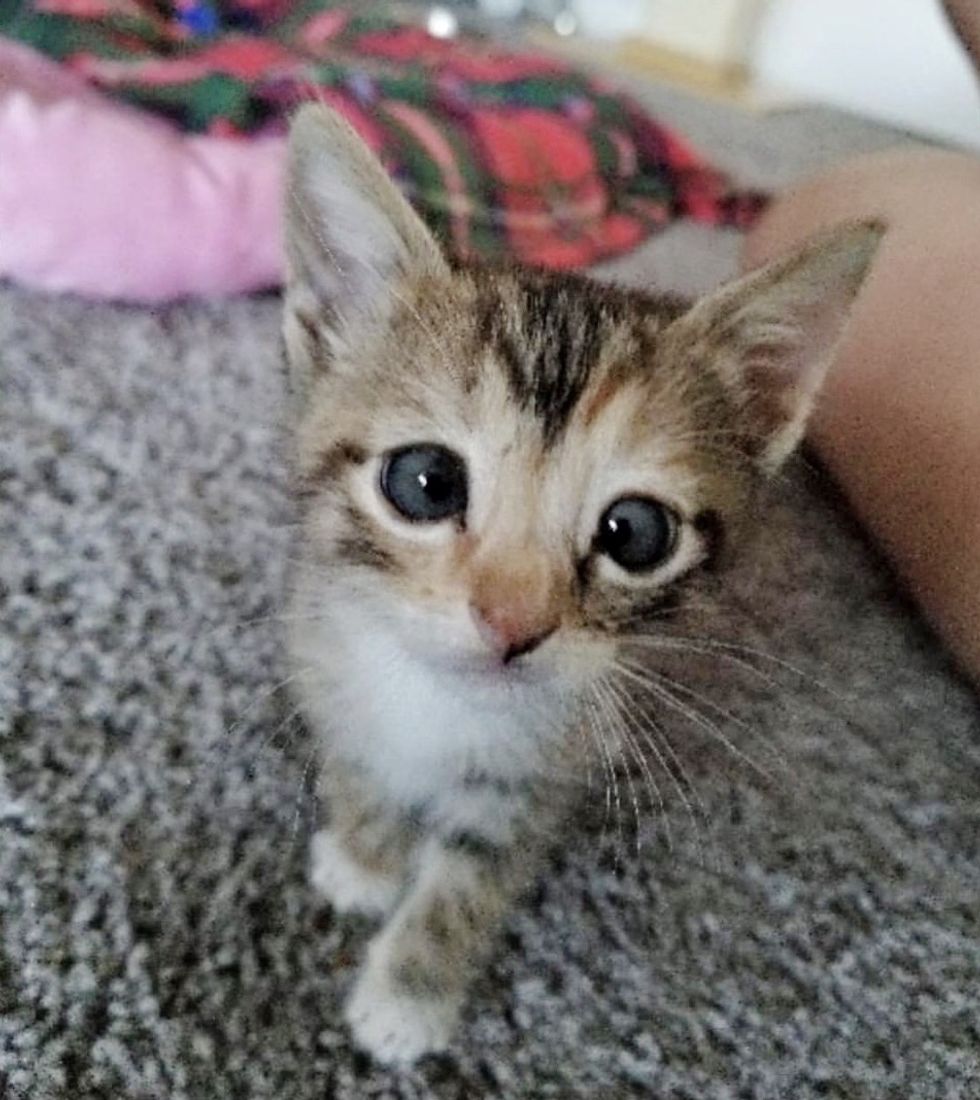 @thatcatpoodle
"She has no problem seeing at all, although she does have her occasional clumsy moments," Garrett told Love Meow.

The tabby girl adores her human dad and is his most loyal companion. She's the first thing that he wakes up to in the morning, and when he comes home from work, Poodle is by the door waiting for him.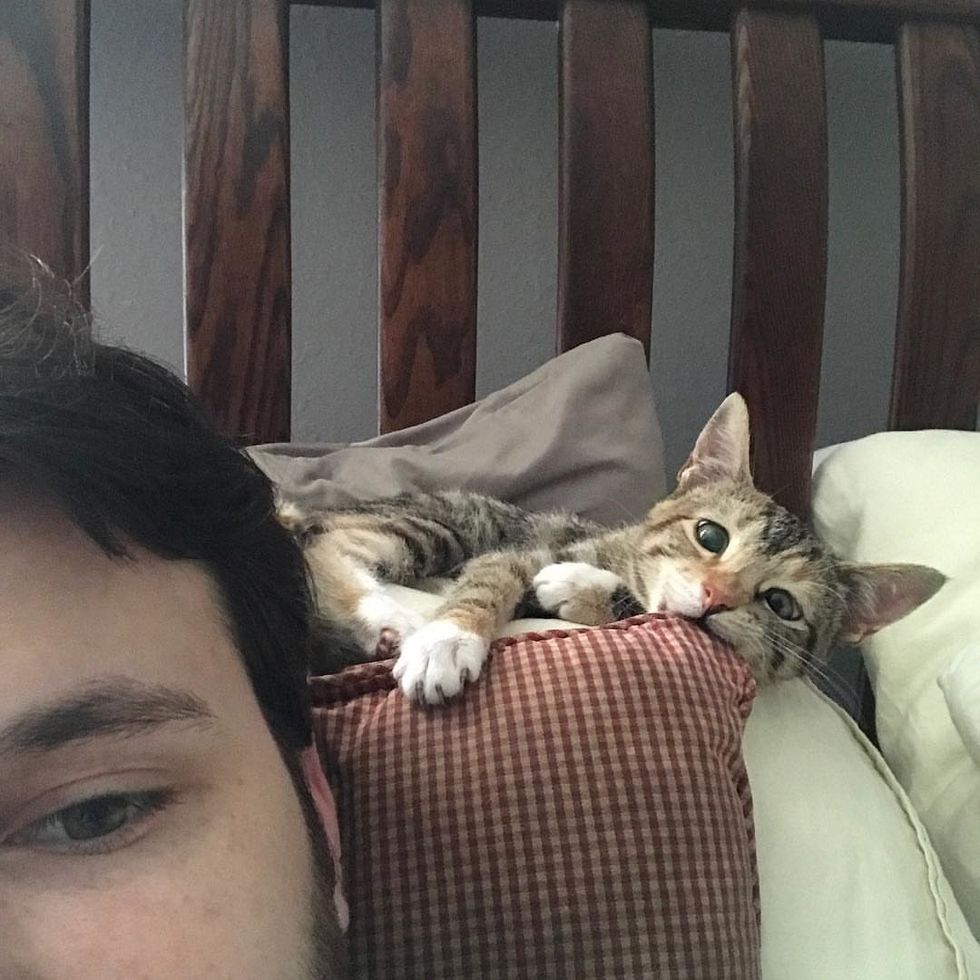 @thatcatpoodle
"When I get home from work she will not stop meowing until I pick her up and let her bite my nose and get in my face. It is pretty adorable," Garrett said.
Poodle follows her human everywhere around the house, from the living room to the bathroom. Privacy no longer exists in their household.
@thatcatpoodle
Poodle would not take no for an answer when she wants cuddles.
"She has to follow me everywhere. I have very little personal space, and she looks for any opportunity to be in physical contact with me."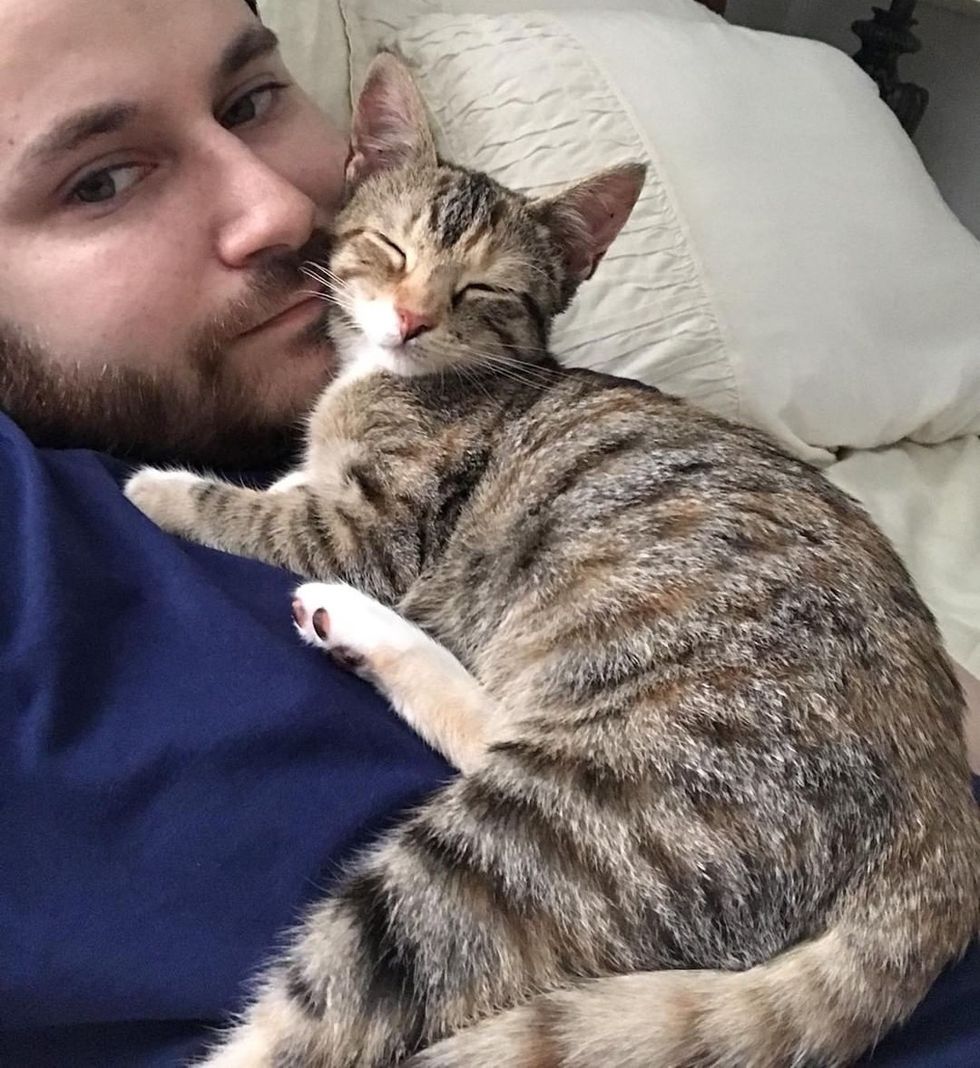 @thatcatpoodle
Watch Poodle and her journey in this adorable video:
Poodle the cross-eyed kitten and her forever homeyoutu.be
"She craves attention. If I'm watching TV, she will go stand right in front of it until I pay attention to her or get her treats. 'Treats' is her favorite word."

Garrett has never had an empty lap, since Poodle hops on him every chance she gets.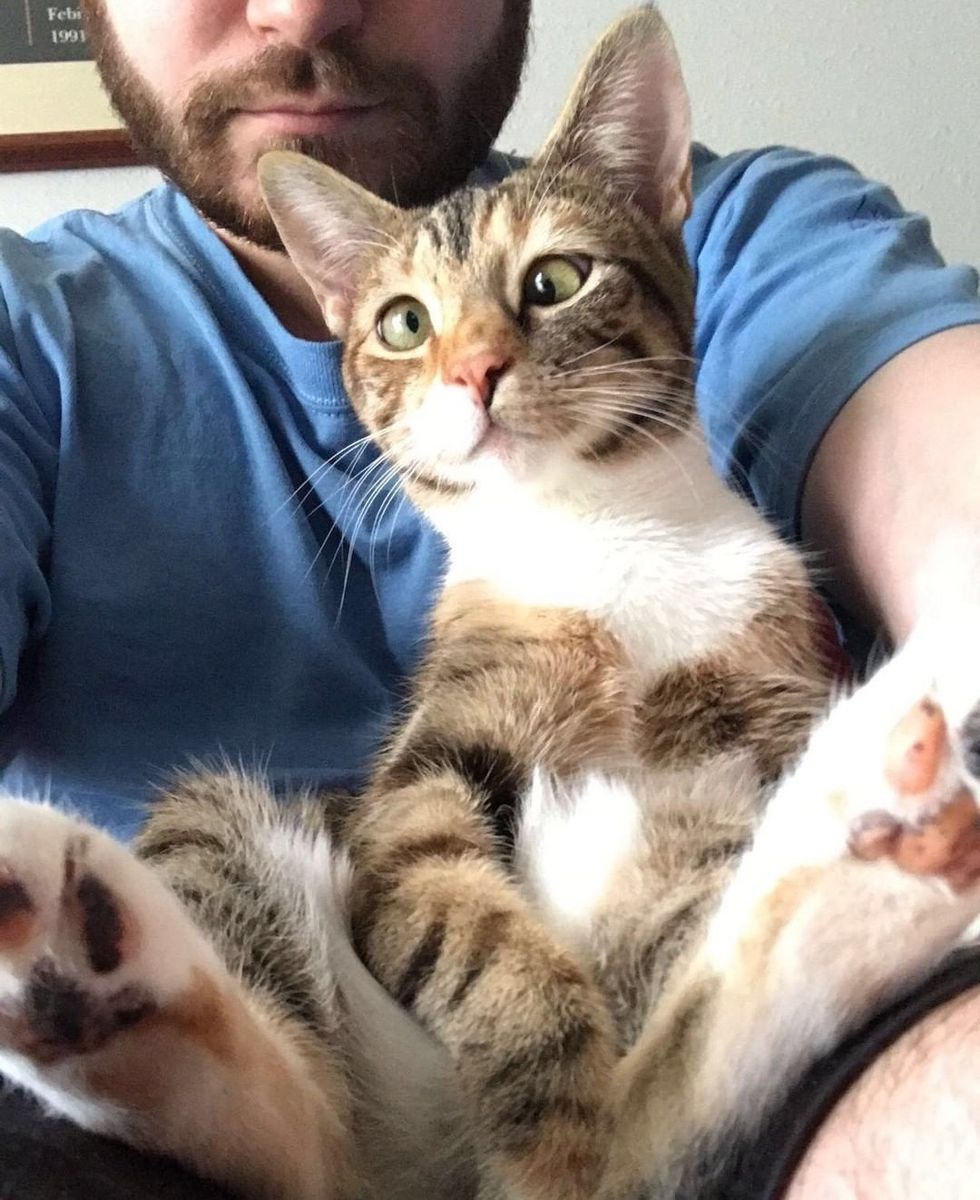 @thatcatpoodle
"Whenever I am getting ready for work she knows my jacket is the last thing I put on. So as soon as I leave the room, she will burrow into it," Garrett told Love Meow.
"I always joke that she thinks I won't leave if she is in my jacket."
@thatcatpoodle
"Poodle is very playful. When she gets the zoomies she is unstoppable."

She is all grown up now and has been a cuddle-bug since day one. Some things never change!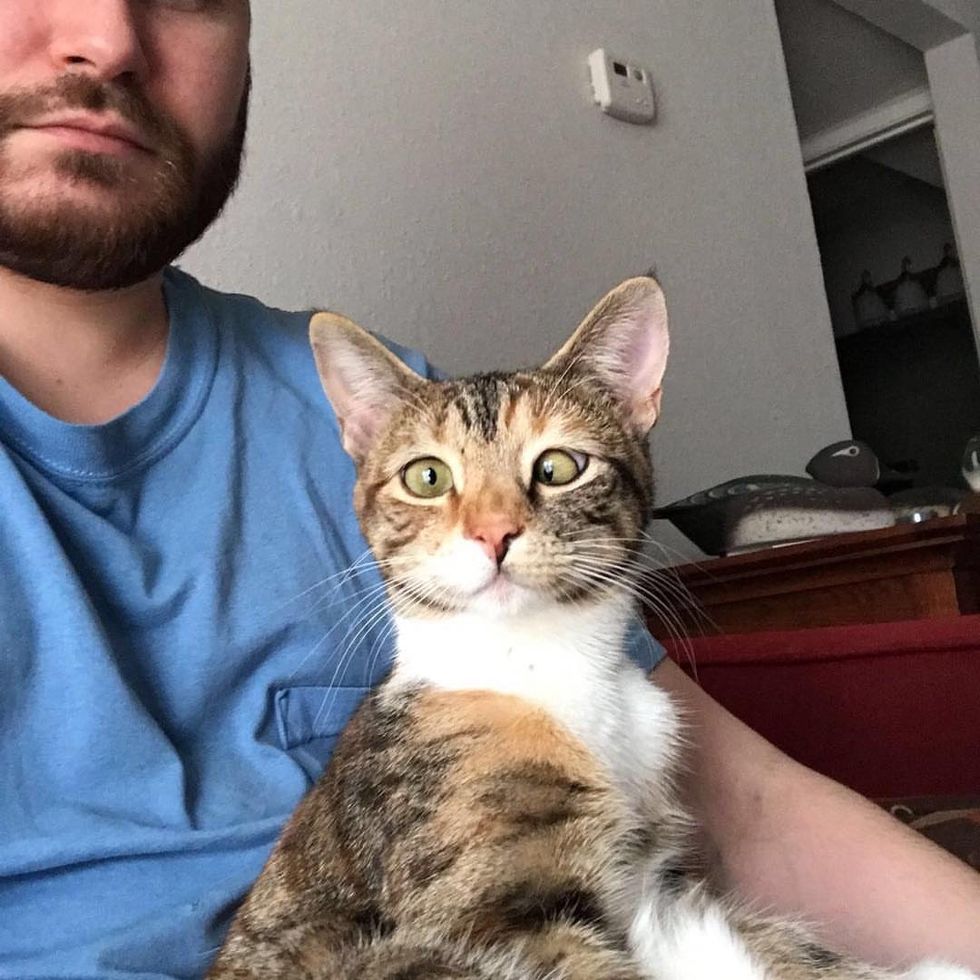 @thatcatpoodle
Garrett found Poodle when she was waiting for a loving home. "She has been a blessing ever since," he said.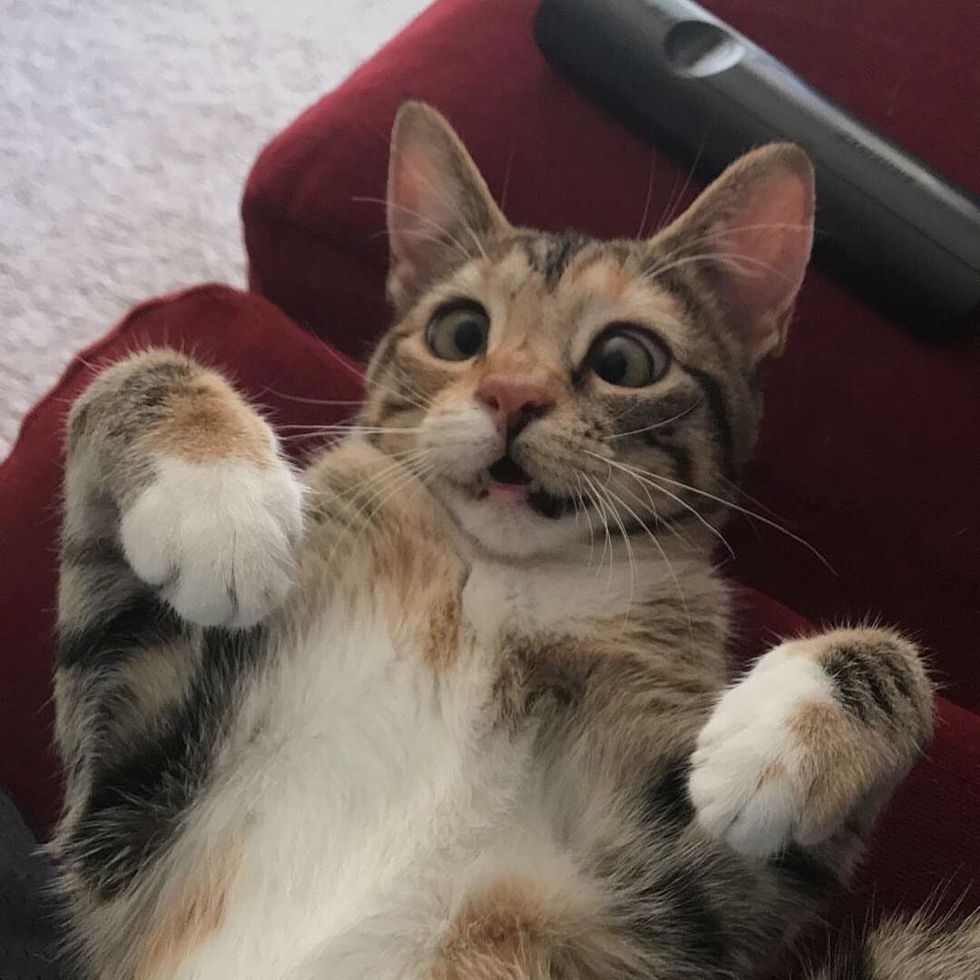 @thatcatpoodle
Share this story with your friends. Follow Poodle and his adventures on Instagram.
Related story: Officer Saves Kitten that Wandered into a House, the Kitty is Determined to Get Adopted