This tiny kitten was born with a deformity of her chest but she kept fighting to live despite all the odds against her.
Meet Allie the miracle kitty!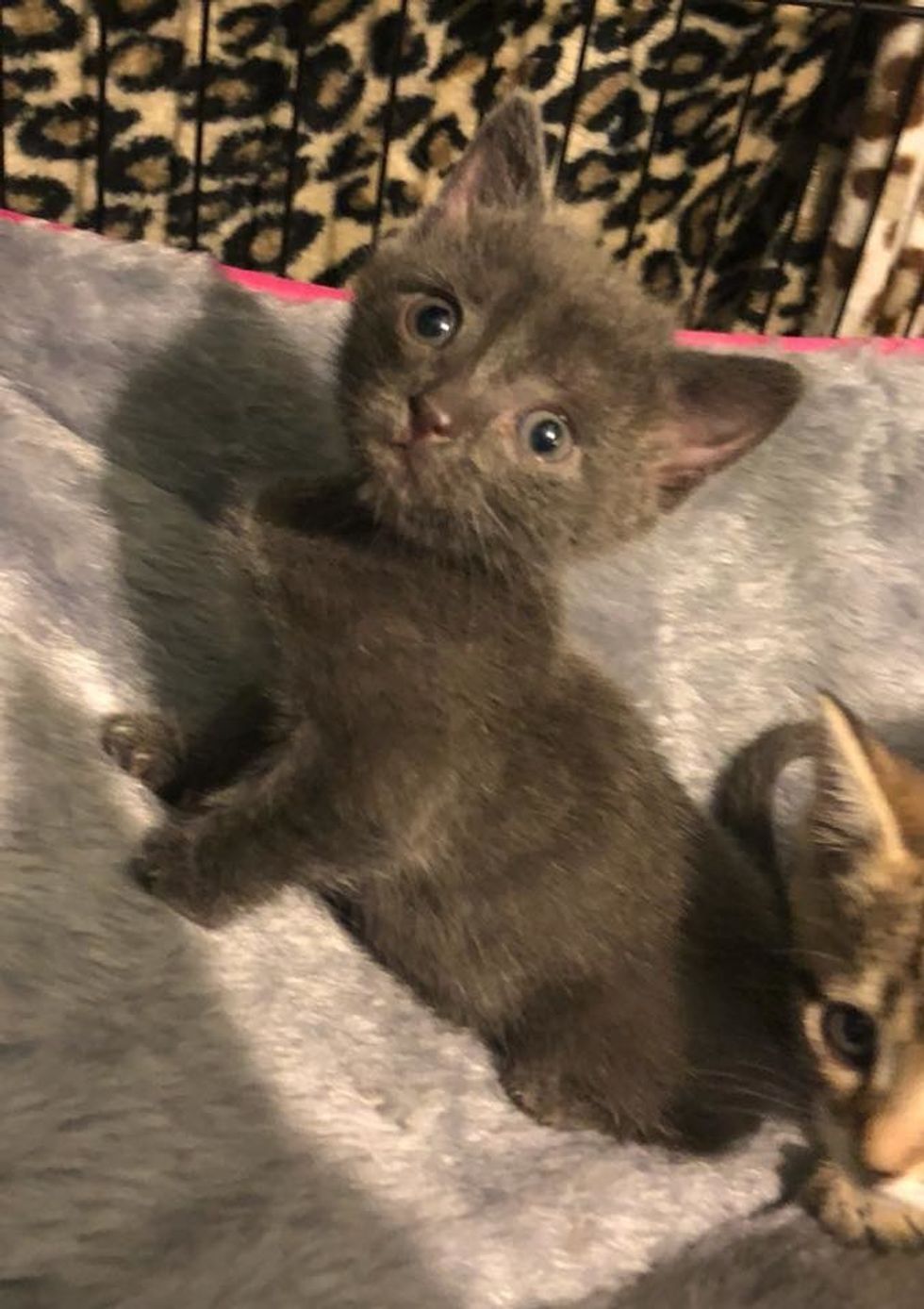 Supplied by Samantha Fox
Samantha Fox, founder of Fox Foster Kittens in Sarasota, Florida, rescued several pregnant cats from a hoarding situation in South Florida. A few days later, Mama Ashleigh gave birth to seven babies, and Allie was one of them.

As the kittens grew, Allie remained smaller. At a vet visit, they discovered that she suffered from a condition called pectus excavatum, in which the breastbone sinks into the chest.
"The vet said it was one of the worst cases she had seen. Normally this surgery is not performed until the kitten is at least 2 lbs or possibly bigger. Allie had to have her first operation under a pound because her organs were literally being crushed by her ribcage," Samantha told Love Meow.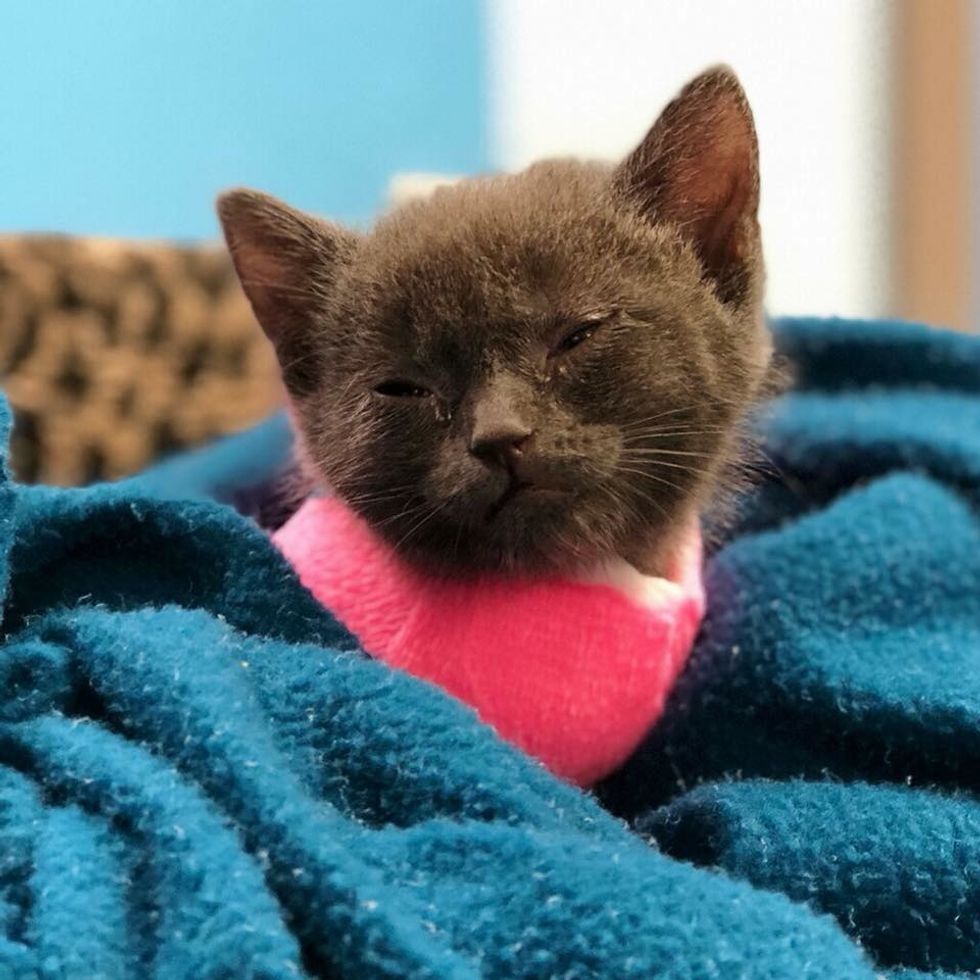 Supplied by Samantha Fox
Her ribcage was flattened which compressed her heart and lungs, making it very hard to breathe.
"Many times kittens will outgrow this defect by the time they are a few months old, and if not will have surgery to correct it. Due to the severity of Allie's defect, we weren't able to wait until she was over 2 lbs."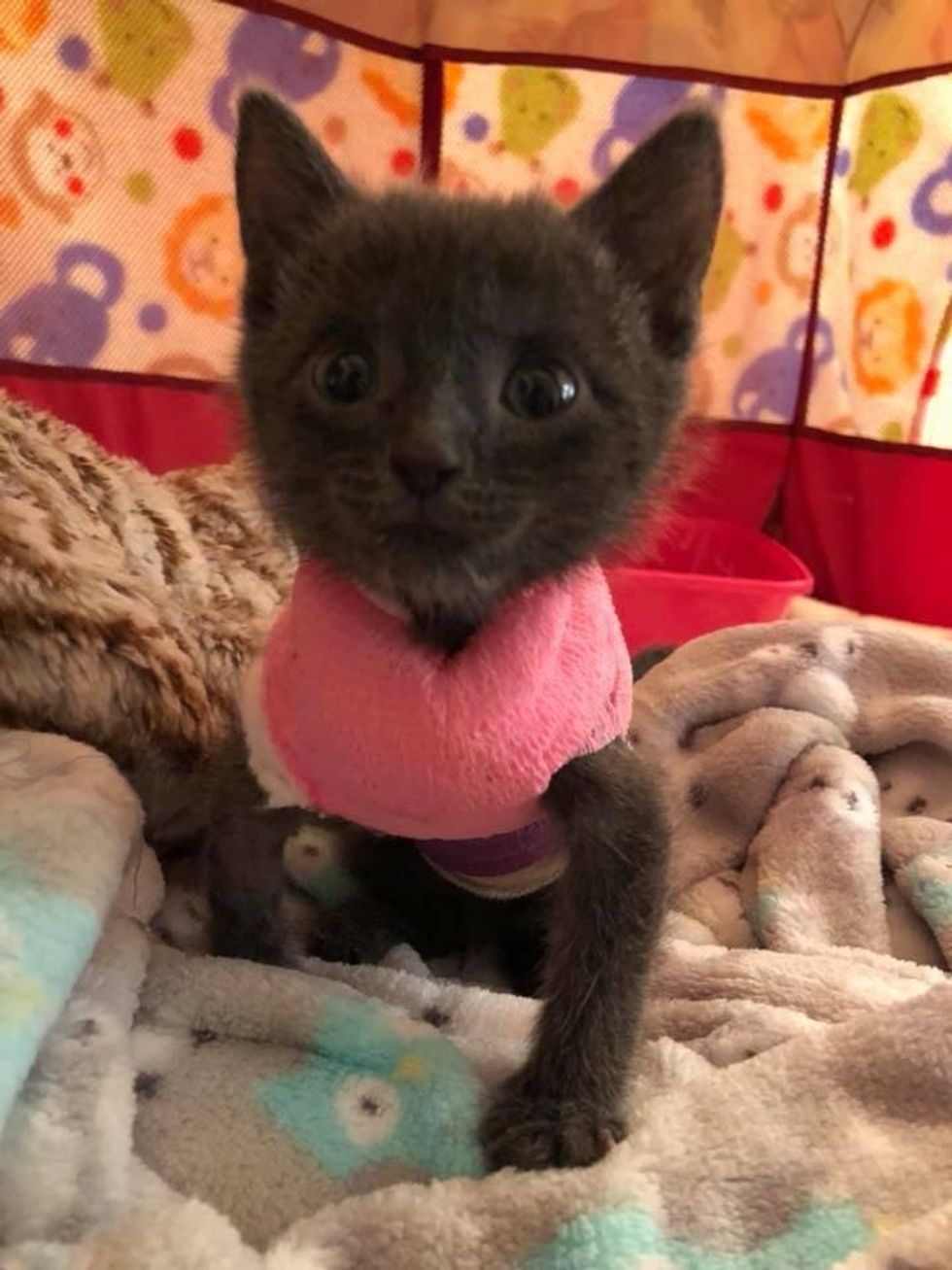 Supplied by Samantha Fox
Despite all the odds against her, Allie made it through her first surgery.
The first 24 hours post-op were critical for her survival. She pulled through and woke up the next day, meowing for attention and love from her foster mom. "Most of the day she was demanding to be held."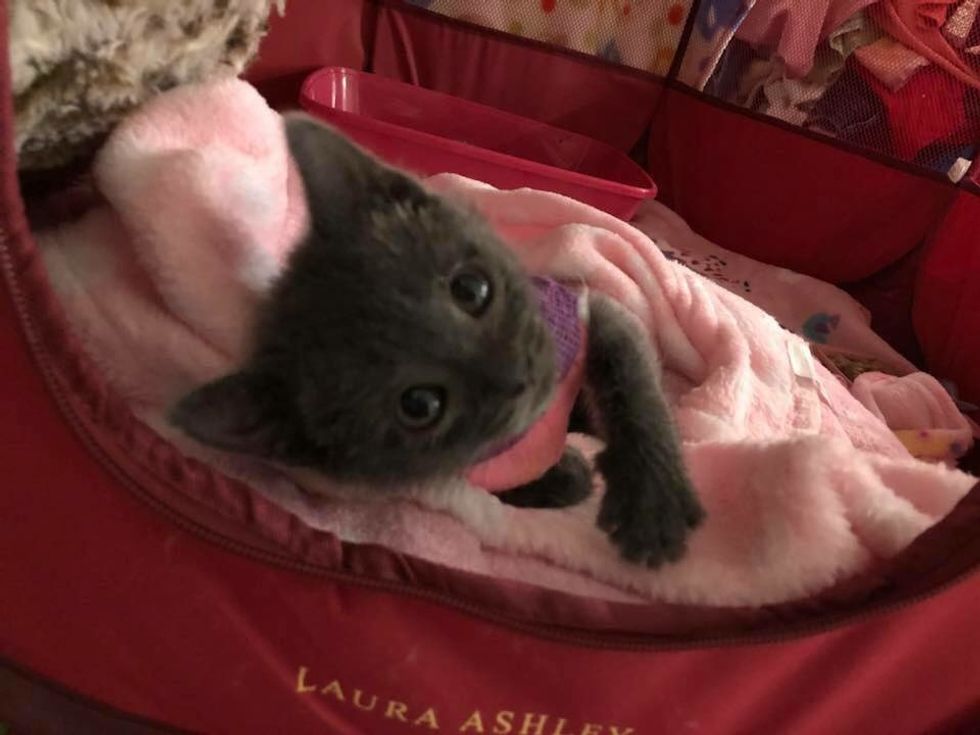 Supplied by Samantha Fox
"She's a chatty girl, very spoiled. She loves to be carried around and get kisses. She cries until I pick her up," Samantha told Love Meow.

Little Allie wouldn't let her caregivers be away for a few seconds. "So we were all rotating cuddling her when she was awake."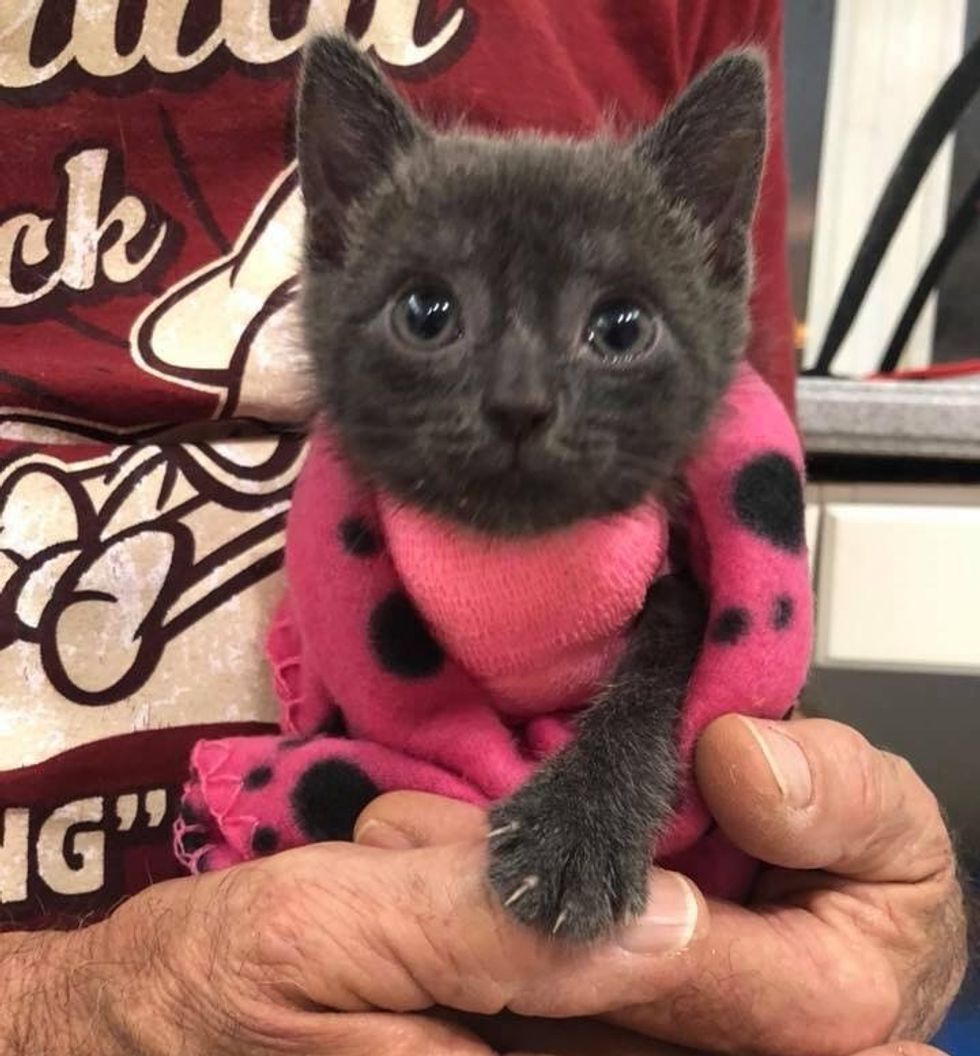 Supplied by Samantha Fox
A little over a week later, Allie was suddenly struggling to breathe.

"The vet then realized she had popped one of her stitches. With the pectus excavatum surgery, multiple sutures are attached to a splint outside the body to pull the sternum into place."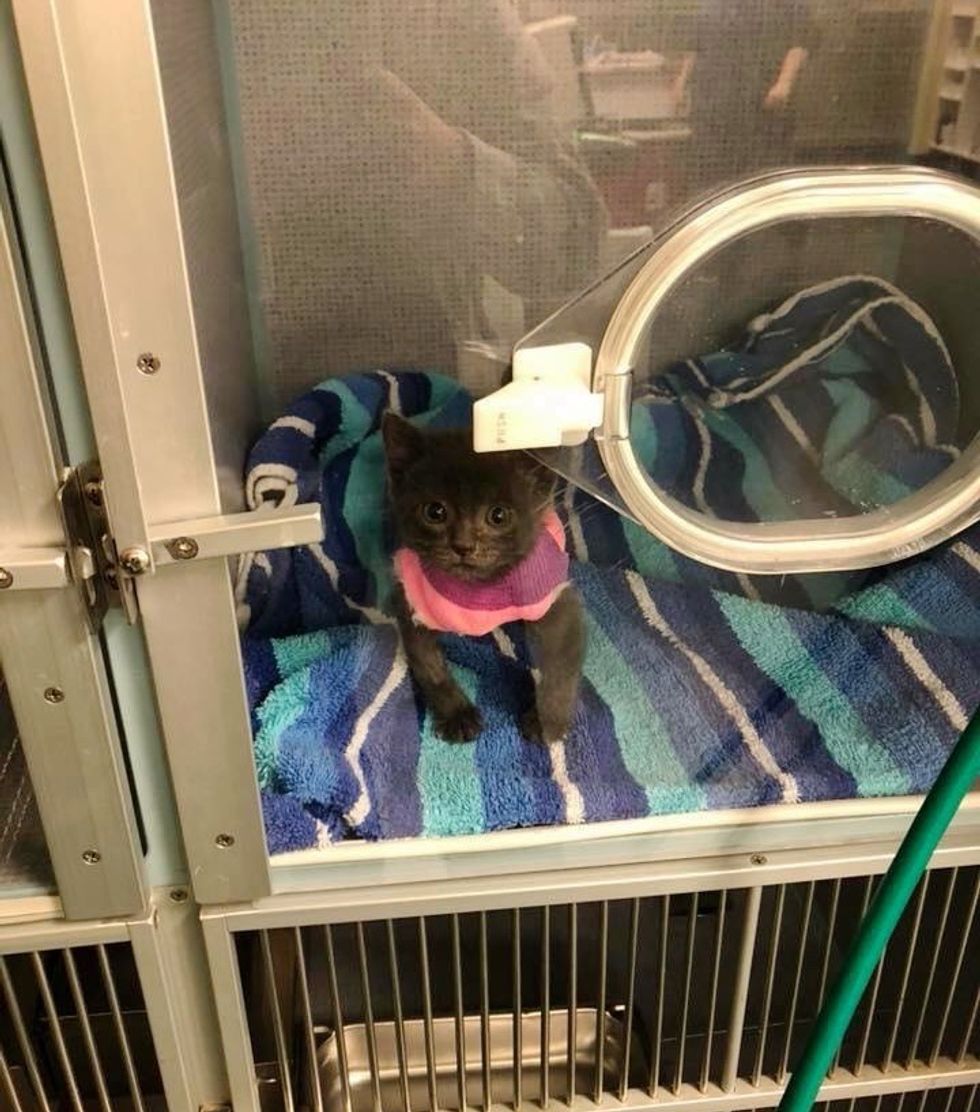 Supplied by Samantha Fox
In order to save little Allie, she would have to go through another surgery to repair it. Yesterday, Allie was taken into the operation room.
"She did great until it came time to wake up. It had appeared that she had suffered from lack of oxygen at some point, despite how much high flow O2 they were giving and that she was brain dead and wouldn't wake up," Samantha told Love Meow.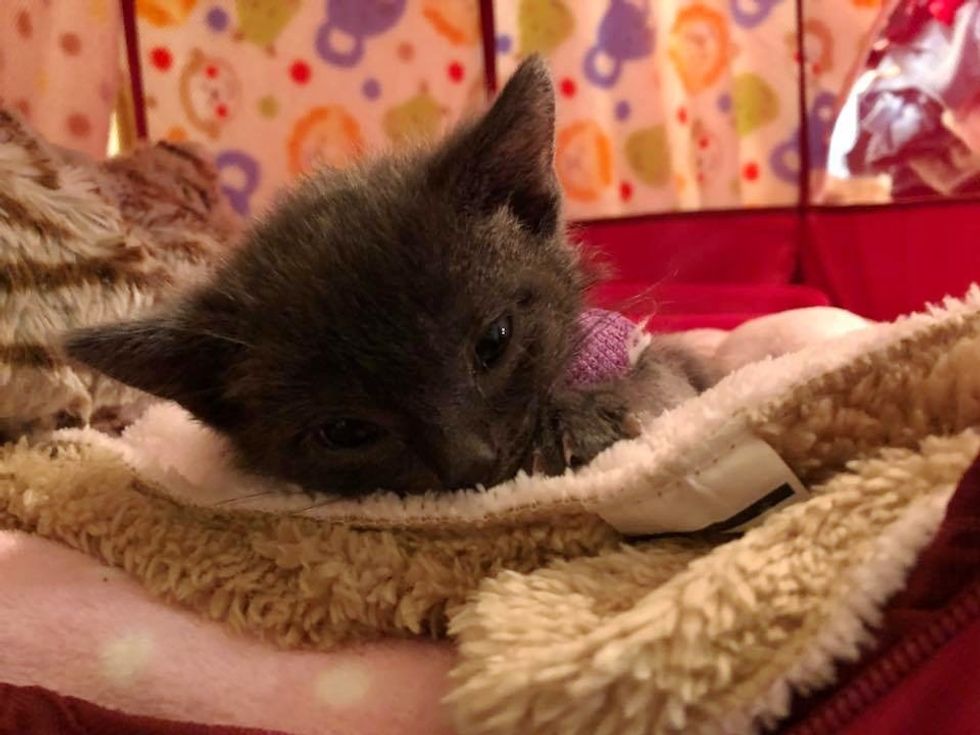 Supplied by Samantha Fox
Just when everyone started to lose hope, miraculously, she opened her eyes and started meowing.

"I was in utter disbelief as was everyone else. No one expected her to wake up ever again. She was up and sassy and breathing on her own," Samantha told Love Meow.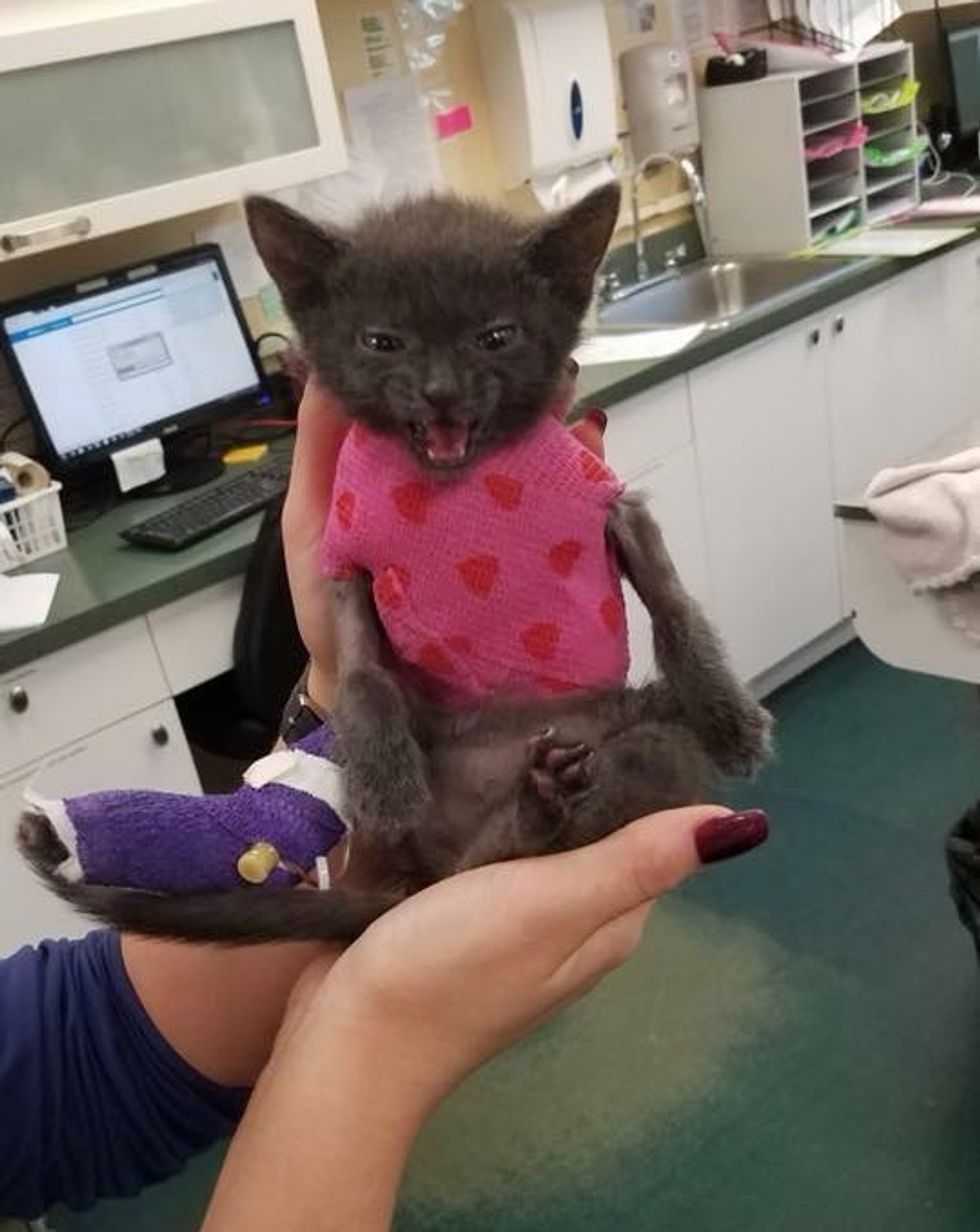 Allie woke up from the second surgery, meowing for attention.Supplied by Samantha Fox
She will be wearing her cast for six weeks while her chest takes its new shape. The 2-month old miracle kitten who weighs only one pound, has beat the odds.
Allie on her way home!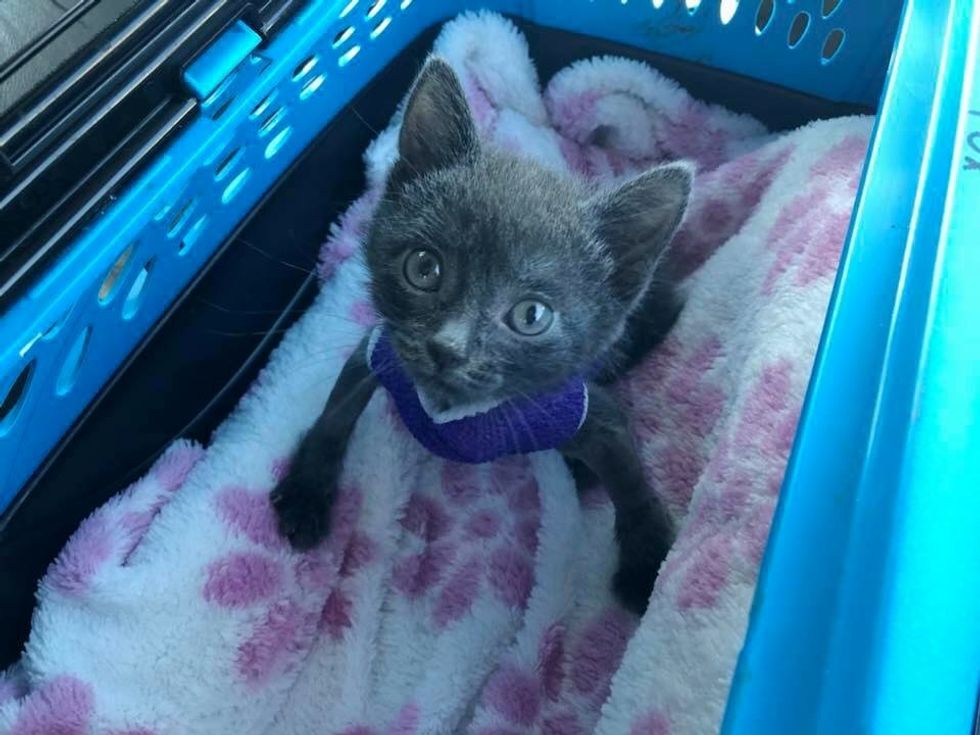 Allie is a little warrior!Supplied by Samantha Fox
Allie is already eating, drinking and using the litterbox on her own.
"This girl is a fighter!"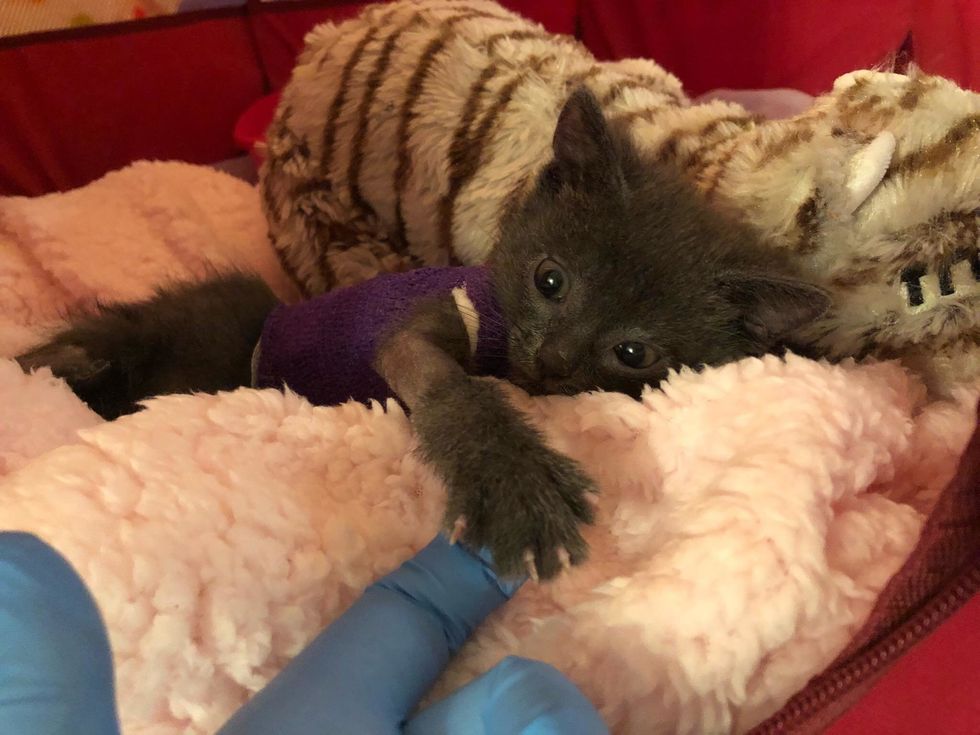 Holding onto her foster mom for some much-needed TLCSupplied by Samantha Fox
Share this story with your friends. Follow updates on Allie on Facebook and Instagram. If you would like to support their rescue efforts, click here to see how you can help.

Related story: Kitten 1/3 Size of Her Siblings Determined to Get Bigger Despite Her Rare Condition